Hiking the Famous Torres del Paine W Trek in Patagonia
Hike across endless valleys with majestic glaciers and towering mountains as your backdrop — answering the siren call of the iconic W Trek in Torres del Paine might be your favorite adventure yet.
The legendary W Trek in Patagonia's Torres del Paine National Park gives the best hiking destinations in the world a run for their money. It threads through 74 kilometers of stunning scenery, molded by one of the largest glaciers of the Southern Hemisphere. You'll traverse the circuit trek over rugged peaks splitting the seemingly never-ending vastness of Chilean plains and past turquoise lakes reflecting the untouched beauty around them.
Torres del Paine is a UNESCO World Biosphere Reserve, tucked between the Andes Mountains and the Patagonian Steppe in southern Chile. To say that this trek overflows with photo ops is an understatement. The stark contrast between the barren valleys stretching as far as the eye can see and the icy-blue glaciers set against a backdrop of dramatic mountains will shake you to your core in the best way.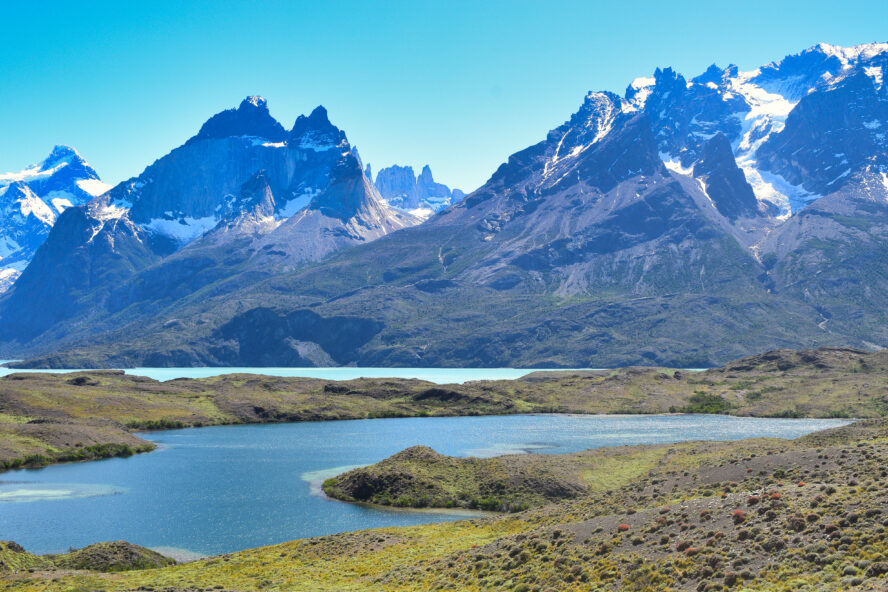 Pros and Cons of Hiking the W Trek
Iconic landscapes molded by glaciers
Vast stretches guaranteeing adventure
Campsites fill up quickly
Due to government control, you need to stick to charted paths
Patagonia's wilderness is what drew me in
I've traveled to many places around the world. Of all the places I've been to, South America amazed me the most. Eventually, I returned to England but couldn't stop thinking about my time in Argentina, Chile and Peru. Within a year of coming back, I started my own guiding business in the city of Cusco, where I'm now based.
My mission is to provide tours that combine the best of both worlds — the knowledge of booking an expert, local guide and a sense of adventure you can only feel when you explore where others don't dare to go. Patagonia completely won me over, and you can expect the same. Here are my tips for getting the most out of your Torres del Paine hiking adventure.
When is the best time of year to visit Patagonia?
The best time of year to visit Patagonia is anywhere from the beginning of November to early March. This is considered high season and when you're most likely to hike under clear, blue skies. Though the weather can change quickly in the mountains, the landscapes are gorgeous even when they're clad in mist. Ideally, the days are sunny and the nights cold, but the wind has a mind of its own. Reaching up to 80 kilometers per hour, you will feel like it's trying to knock you off of your feet. It's part of the charm and awe of this wild place.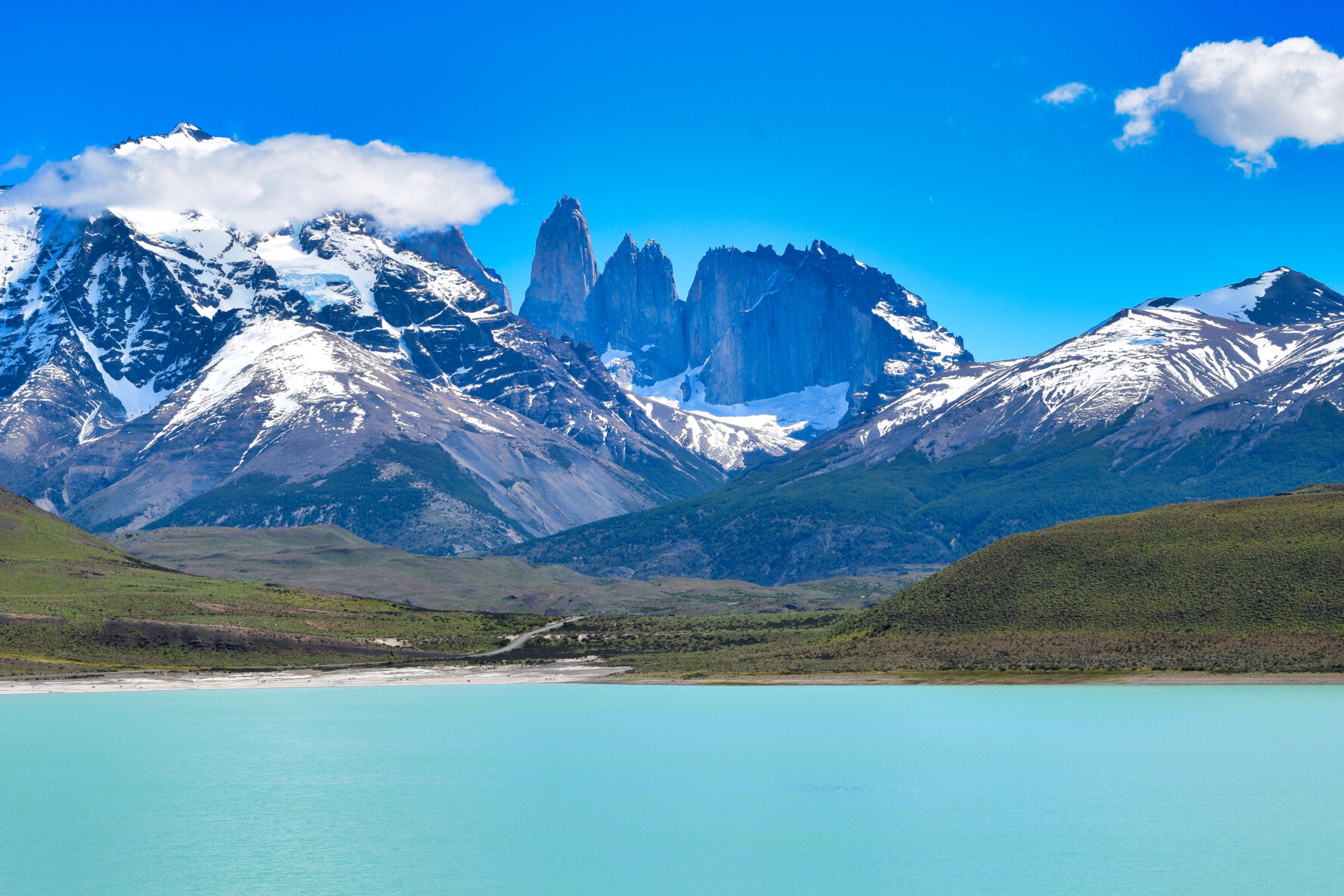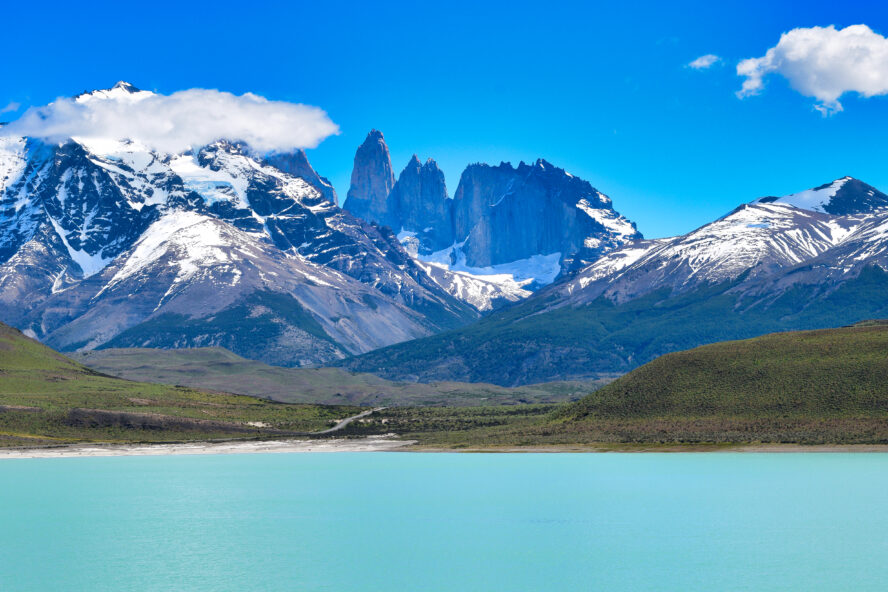 How long is the W Trek in Torres del Paine?
The W Trek is 74 kilometers (46 miles) and takes four to five days to complete. Most hikers hike the trail east to west. We start at the Las Torres Refugio, following a W-shaped route that inspired the trek's name. We then hike across the Ascencio Valley and French Valley with Lago Grey as the final destination. That said, many choose to break the trek up and give themselves more time to explore the Patagonia wilderness.
Extend your time in Torres del Paine: W Trek vs. O Circuit
The W Trek is definitely the crowd favorite. It takes four days to hike (but is worth spending an extra day exploring the last portion of the trail) and checks off all of Torres' highlights. It's a classic for a reason with evenly distributed trails that make this W-shaped route doable but satisfying to complete.
If you want to amp the adventure up, challenge yourself some more and take on the O Route. You can hike the 60-kilometer-long (40 miles) trek in just over a week. You do need to be a seasoned hiker or in considerably good shape. The O Circuit will take you past the all-star locations, extending to the northern end of the park. The terrain will test you at times, throwing slippery rocks and swampy patches at you, but the views will make it worth your while.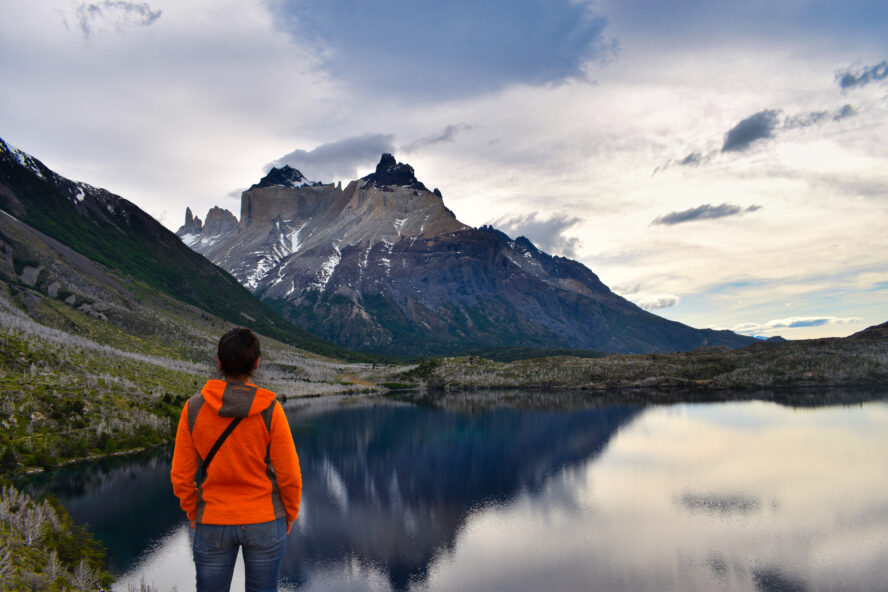 Day hikes in Torres del Paine
There are plenty of day hikes you can do in Torres del Paine, but most people opt for a multi-day trek. If you're in a time crunch, there are buses and catamarans that will take you to most of the trek's highlights, like The Three Towers or the Grey Glacier. If possible, it really is best to give yourself a few days to explore Torres del Paine.
Is the Patagonia W Trek difficult?
While the W Trek technically is a walk in the park — a national park, that is — it's far more challenging than your regular stroll. You can set your own pace, and will traverse on primarily mild terrain, but you need to be in good shape. On your longest days, you'll hike six to eight hours, up and down undulating hills. Climbs lead you up to 800 meters in elevation. The finicky weather might also pose an additional challenge, but it's nothing a good thermal layer and a sturdy windbreaker can't handle.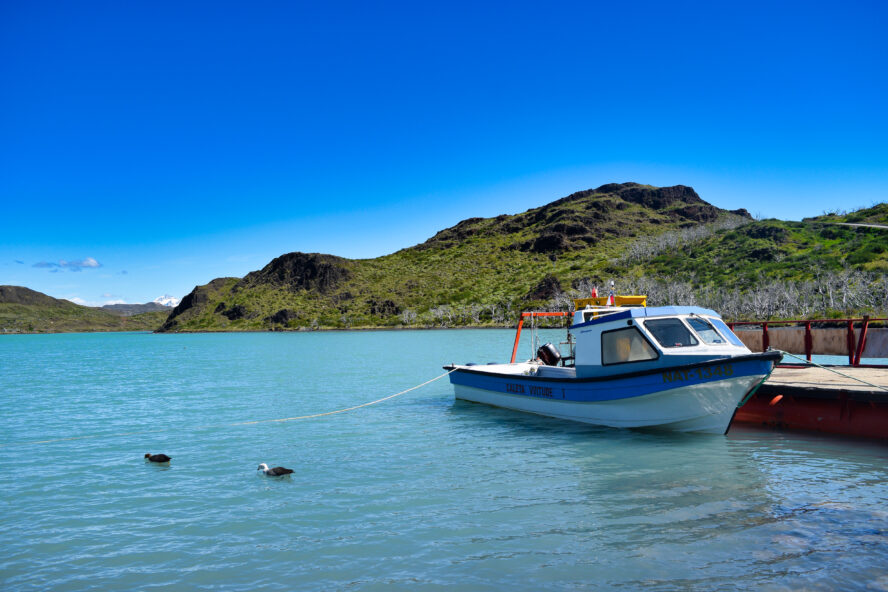 Hiking the Legendary W Trek in Patagonia
Torres del Paine treks in Patagonia are the perfect balance of hiking and sightseeing. The terrain doesn't pose a distraction from all of the wonderful landscapes you'll see, but it will get your lungs going. The W Trek easily takes the prize, both for breathtaking views and challenging but doable terrain. The hikes are evenly stretched over four days and the rewards are huge. Each day spent on the trail leads to a new discovery. Let's get into my expert overview of the multi-day W Trek.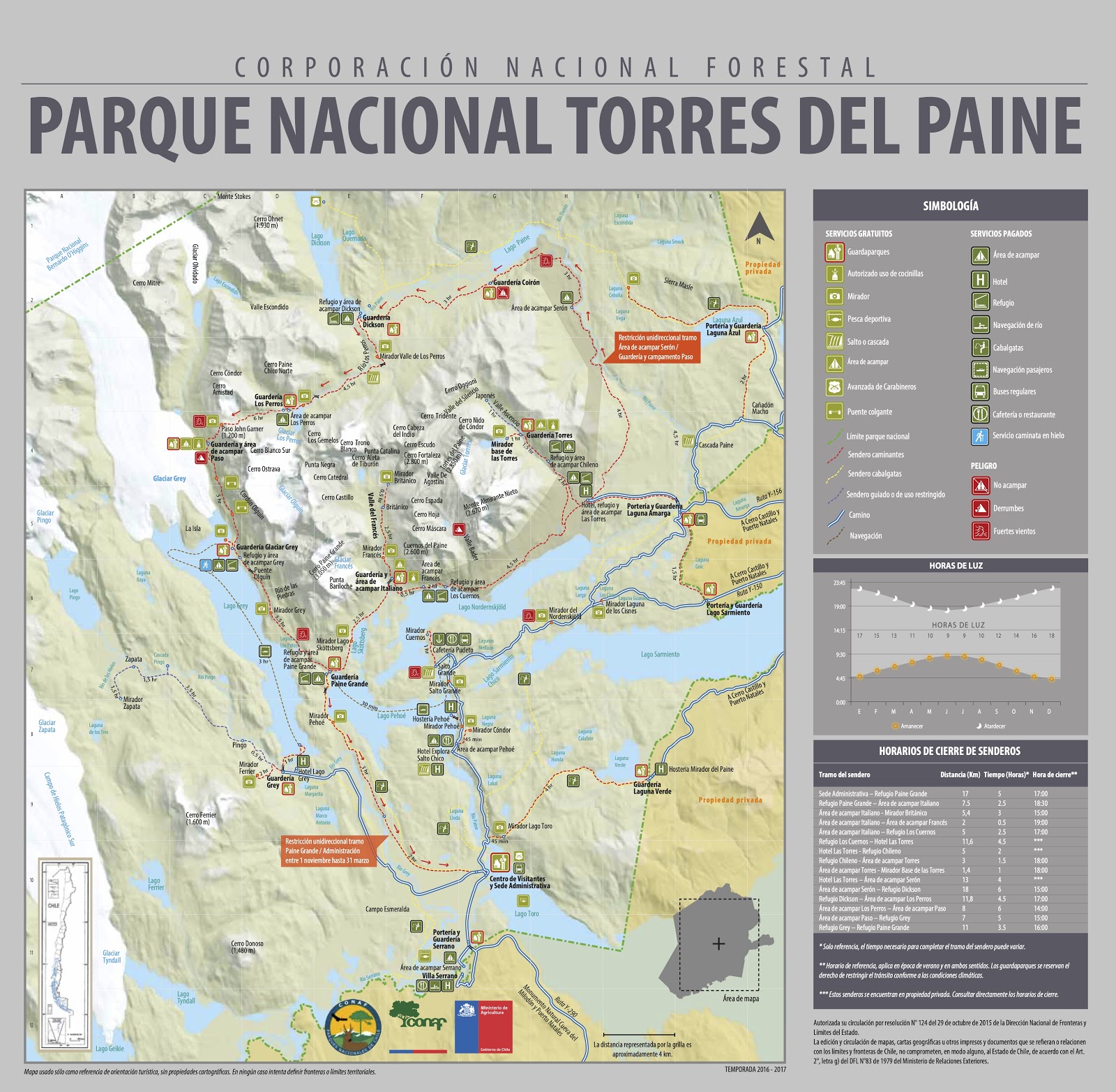 Day One: Admire the Three Towers and hike past lagoons
Normally, hikers come to Torres del Paine a day early and spend the night. The trip starts off with a bang, an 18-kilometer hike to the base of the Three Towers, the Mirador Base Torres. The Three Towers jut up from otherwise barren and vast plains, looming overhead. Following the Ascencio River, you'll cross and hike a few kilometers up until you reach Paso de los Vientos, a viewpoint promising incomparable views of the valleys and lakes.
Continuing on, you will hike until you reach the Chilean Refugio, and then, heading through a forest of lengas, you will trek on to La Morenna, where the most difficult hiking of the day begins along a rocky path. On this out and back portion of the trail, you'll pass by a beautiful blue lagoon with scenic water contrasting with the monochromatic wilderness surrounding it. It's all worth it when you reach the base of the granite towers. You expect the Three Towers to be large, but when you see them up close, the scale will knock you off your feet. After you pick your jaw off the floor, you'll head back to the Chilean Refugio to have dinner.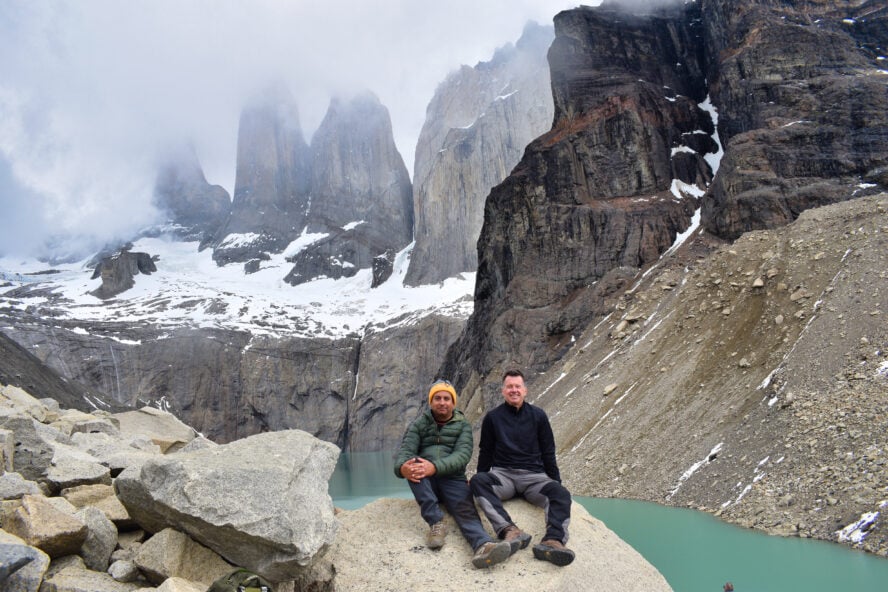 Day Two: Trek along Lago Nordenskjöld on your way to Los Cuernos
On your second day, you'll embark on a 13.5-kilometer hike to Los Cuernos Refugio for the night. It's not uncommon to see condors or eagles flying overhead as they close in on their prey. (Sidenote: Andean Condors are the largest flying bird by combined measurement of weight and wingspan.) As you make your way to the refugio, you'll follow a path through a valley at the foot of Los Cuernos Range. These horseshoe-shaped mountains are famous for black granite running through the rock. A couple of years back, there was a forest fire that decimated the vegetation, which only adds to the ghost town vibe of the area. Lago Nordenskjöld's glassy surface reflects the beauty surrounding — a true photo op of your dreams. Be sure to bring a camera.
Day Three: Reach Paine Grande and trek past Lake Pehoe
On your third day, you'll do some climbing and catch your first glances of the Grey Glacier peeking from the horizon. You might just witness an otherwise destructive avalanche — from a safe distance. You'll be watching the glacier changing before your eyes. This is the same force of nature that molded stretches of the French Valley where you'll trek for the day. It is an understatement to say the views from Mirador Frances and Paine Grande are breathtaking. You'll get a lot of use from your camera, regardless of the weather.
After a five-hour descent, you'll trek past the incredibly scenic Lake Pehoe before heading back to the refugio or campsite.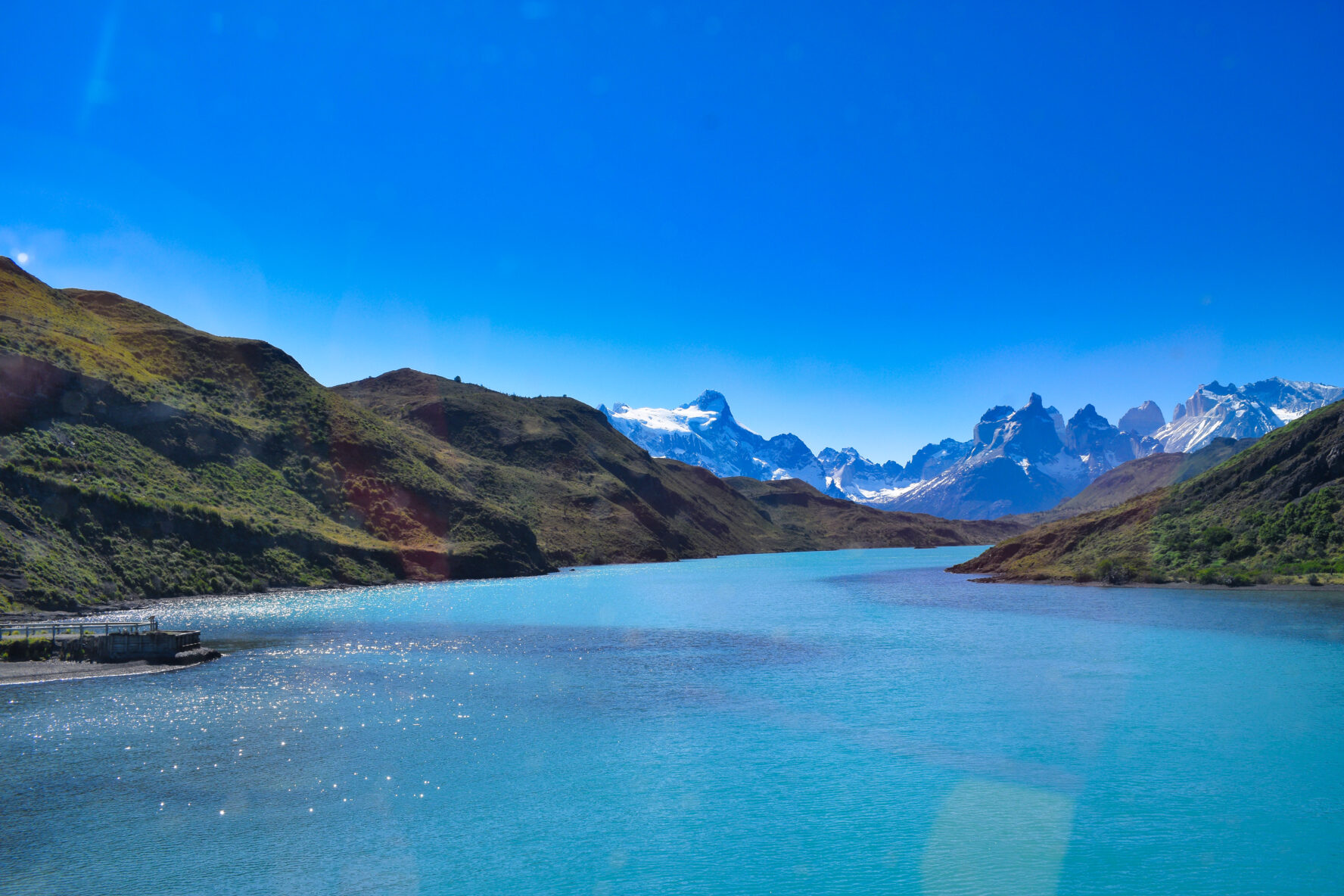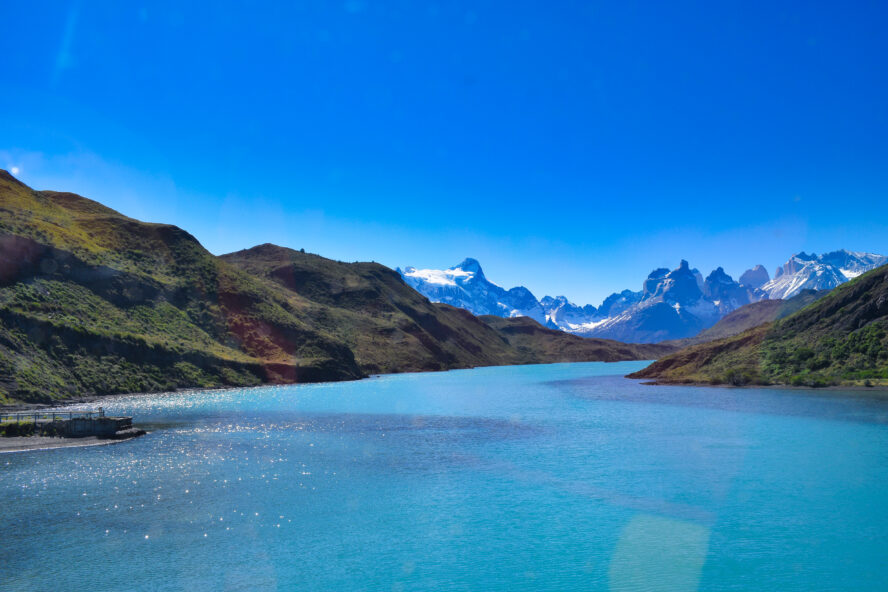 Day Four: Discover the majestic Grey Glacier
Just when you think it can't get better, you find yourself standing in front of an icy giant, the Grey Glacier. It will take you about four hours to hike up to the viewpoint, but give yourself an extra hour or two for enjoying the vistas along the way. Once you reach the glacier, you can take a closer look at the prism of blue hues by kayaking or taking an ice hike. Even though it's pricier than setting up camp, I recommend you have your night's rest in a hotel or Refugio Grey, as the winds can hit hard and are unpleasantly wet.
Day Five: Boat ride back
Depending on the logistics of the trip, many hikers will opt for an extra day of exploring Lago Grey. You can head back to Paine Grande and take a scenic catamaran ride across Lake Pehoe into Pudeto. There are many cafes and picnic sites where you can recharge your batteries before heading back home — the perfect conclusion to an epic adventure.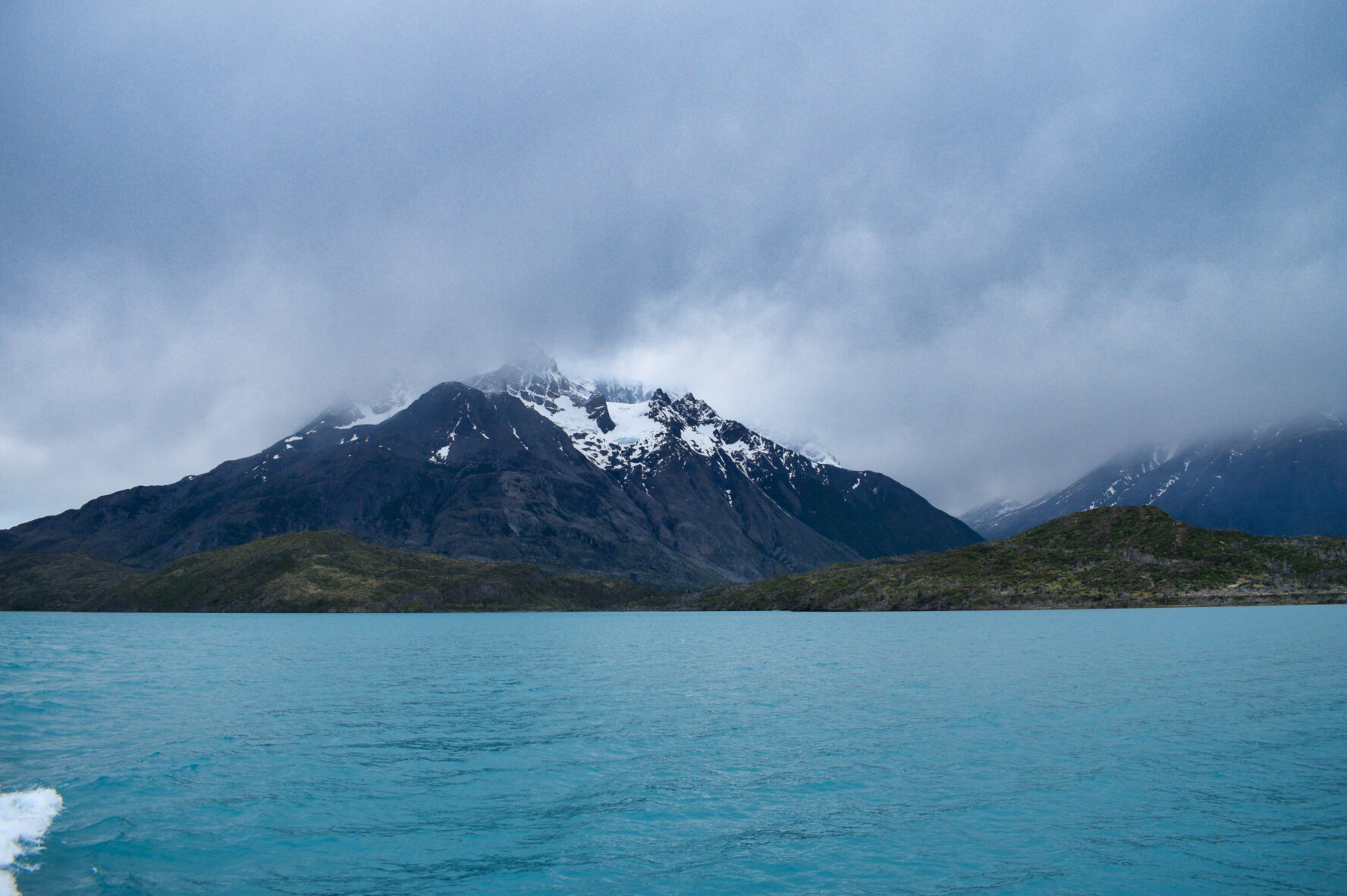 Travel Tips From a Torres del Paine Guide
When I first hiked in Patagonia 15 years ago, you could practically walk in and set camp wherever you liked. It's not like that today. Planning a multi-day trek on a location that gets as much hype as Torres del Paine can seem overwhelming. Here are some tips that will make trip planning a little easier.
Do you need a guide to hike Patagonia?
You do not need a guide to hike Patagonia, but you will likely benefit from hiring one. There aren't any regulations preventing you from trekking the iconic circuits yourself, and the trails are well-mapped. Guides lessen the load on the logistic side of things. Many people can't resist Torres del Paine's allure, which entails crowds swarming in and filling the refugios and campsites fast. By booking a guide, you're paying someone to deal with planning, so you're free to focus on your adventure. Patagonia's vastness is liberating, but it can also be overwhelming, both the trodden path and hidden gems alike.
Do you need a permit to hike in Torres del Paine National Park?
Hikers in Torres del National Park need to purchase a permit. Permits are cash only and can be obtained at any of the entrance stations Laguna Amarga, Sarmiento or Serrano. You will need to provide proof of confirmed reservations at the free or paid campgrounds, refugios or hotels for overnight stays. One benefit of hiring a guide is that they handle all of the permitting for you and ensure all your documents are in order before travelling.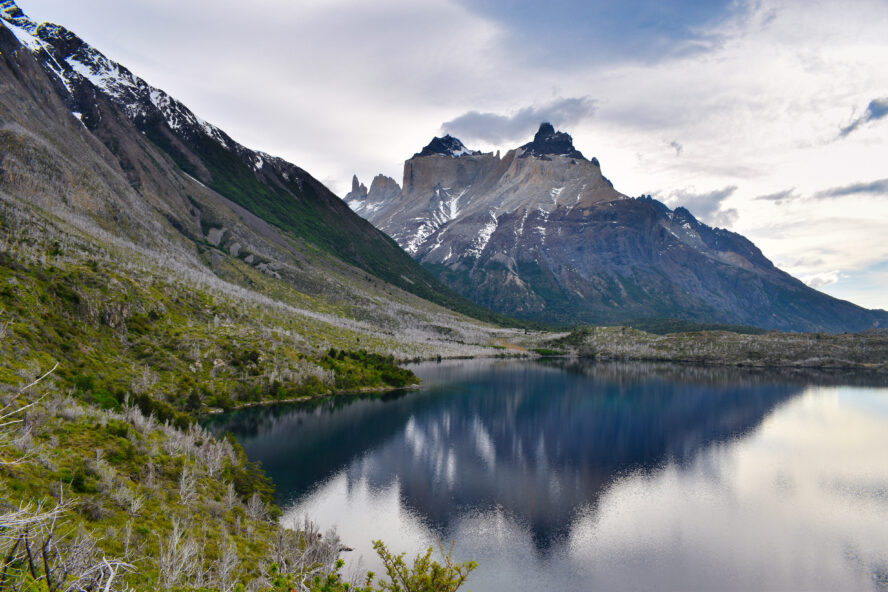 What should I bring to W Trek in Torres del Paine?
Like most outdoor activities, you're safest with layers. Shed them as you descend hills, or bundle up in your thermals as you make your way to Grey Glacier, the big finale of your trip. The glacier is majestic but reaching it needs to be earned. Chilly gusts of wind are almost guaranteed to be thrown at you, so wearing a high-quality outer layer is essential.
As for the gear, you'll need basic hiking equipment, quality boots, hiking poles and personal items to complete your trek. If you don't feel like bringing your own sleeping bag, they're available for rent, as well as tents and other camping equipment. It is recommended that you pack them yourself to avoid additional expenses, though. If you're hiking with a guiding service and staying in refugios along the way, a standard daypack of around 30L should suffice. If you're on your own and camping, you'll need to pack everything you need in and out.
Where should I stay when visiting Torres del Paine?
You'll find many lodging options in Torres del Paine, and where you should stay solely depends on your budget. One big downside to trekking in Patagonia is the hampering administration. Two companies run the hostel-style refugios and fee-based campsites. If you want to book your place, you'll need to reach out to them directly and reserve well in advance. If you choose to trek with a guiding service, accommodations will be booked for you.
A good rule of thumb: if you want to reserve a spot for this season, you're already late. What I mean here, is it's never too early to start planning. If you're looking for a cheaper option, the government offers free campsites. There are hotels dotted around the area, as well, but they can get pretty expensive.
Is Torres del Paine safe?
Even though you'll feel like you're engulfed by wilderness, Torres del Paine is safe. Due to strict government regulations, you can't deviate from paths. These restrictions won't put a damper on your trip, however. All trails are well-mapped and easy to follow — it's harder to get lost than you think. There is a high possibility you'll encounter some of the native wildlife. Torres is home to pumas and prey birds, but they go about their business and don't take interest in hikers. That said, you do need to be mindful of your surroundings, just like you'd be on any outdoor adventure.
Feeling hyped up for your own Patagonia trip? Go on a 5-day guided tour of the legendary W Trek and get ready for a hike that never ceases to amaze!