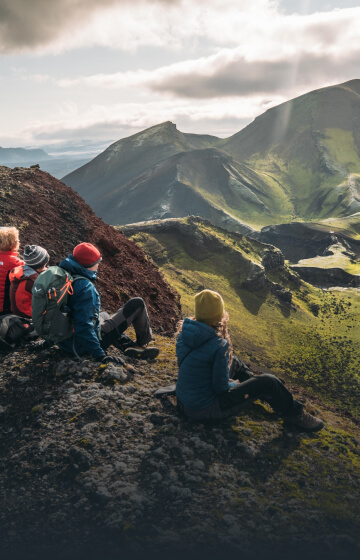 Isolated Iceland: Private Hiking and Driving Tour
Shaped by isolation and the powerful forces of nature, Iceland is home to some of the most magnificent landscapes in the world. As you drive and hike across this desolate land full of beauty, mystery, and sights beyond imagination, you will understand the true meaning of adventure.
Embark on a private seven-day tour of Iceland and gain unprecedented access to the most secluded corners of the country. Obsidian valleys, roaring waterfalls, active volcanoes and craters sculpted by thousands of years of geological activity—this is your chance to see them all up close.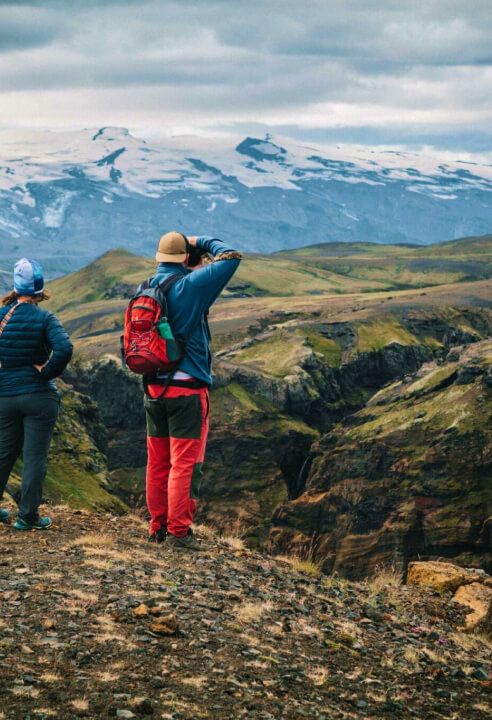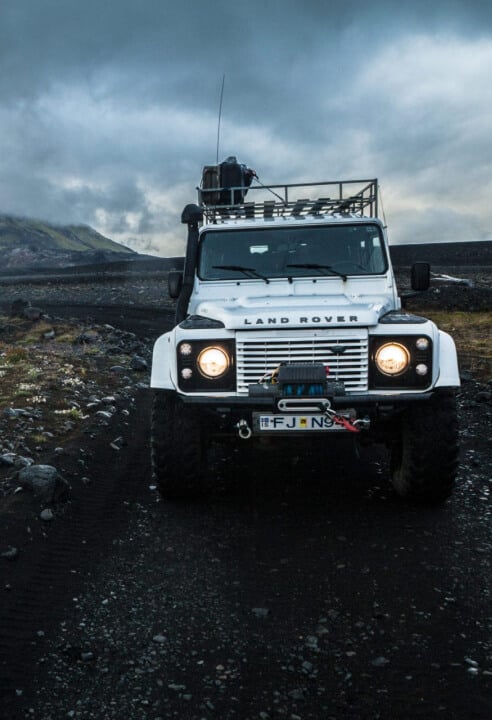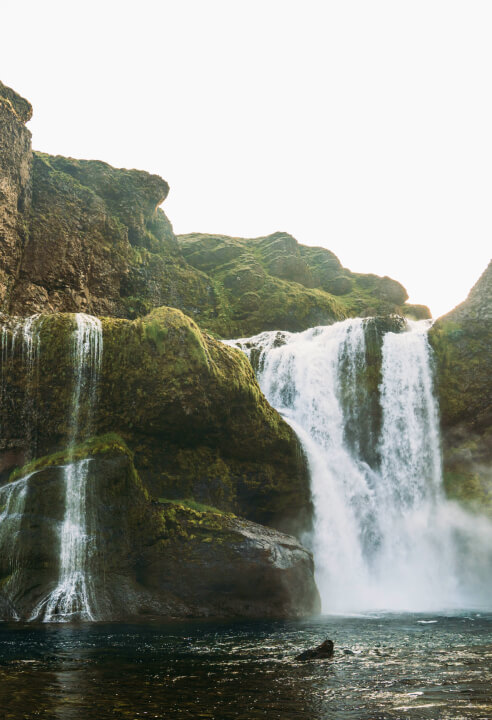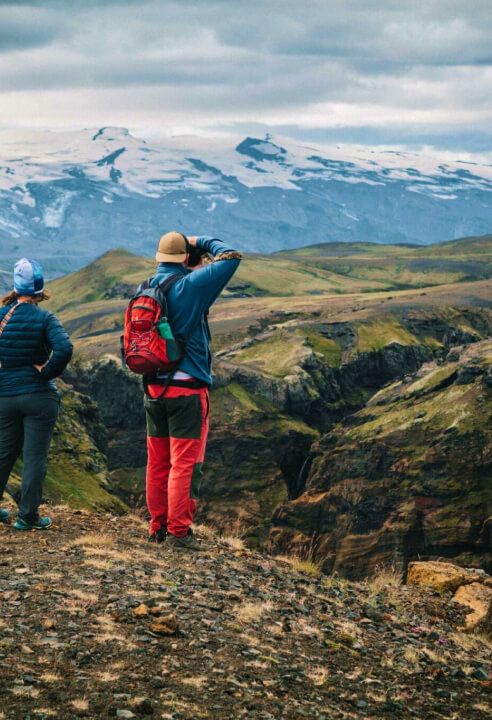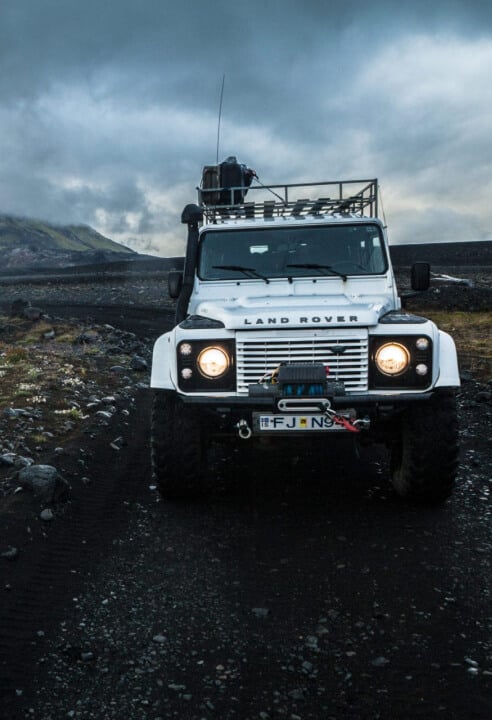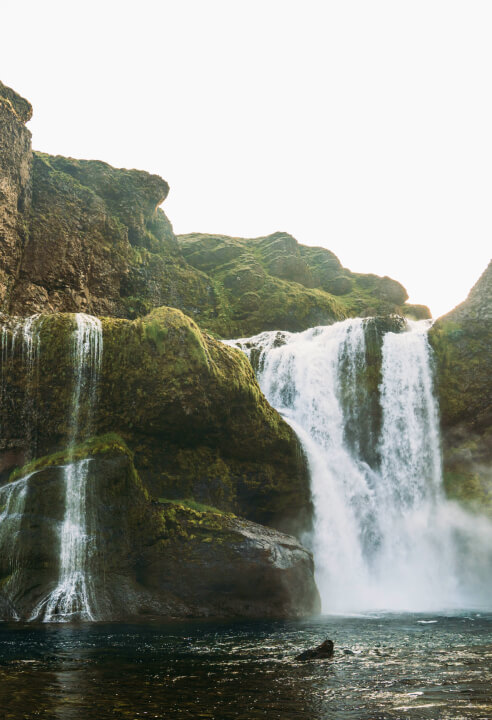 Forge your path in the wild Highlands
The Icelandic Highlands form the beating heart of the island. This black volcanic desert is punctuated by bubbling mud pools, carpets of radiant moss, and winding rivers that carve into the barren land. Towering above it all are vast glaciers and mountains cloaked in the steam of sulfur vents.
For most visitors, these bewitching landscapes remain forever out of reach. With a local guide by your side, however, you'll unlock the secrets of Iceland's rugged wilderness.
BESPOKE ITINERARY
EXPERT LOCAL GUIDES
MAJESTIC LANDSCAPES
SUPER JEEP TOUR
EXPLORE THE UNKNOWN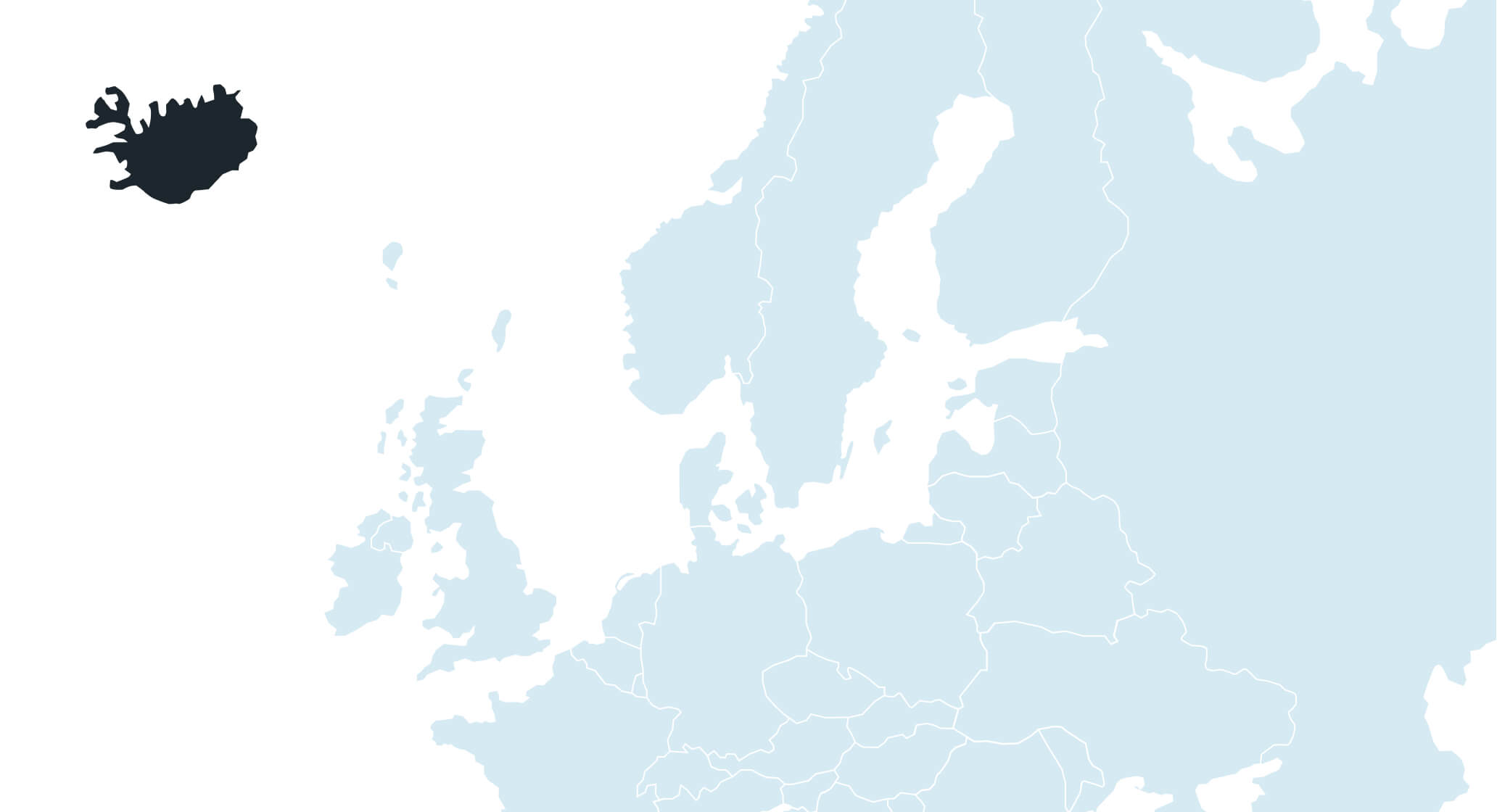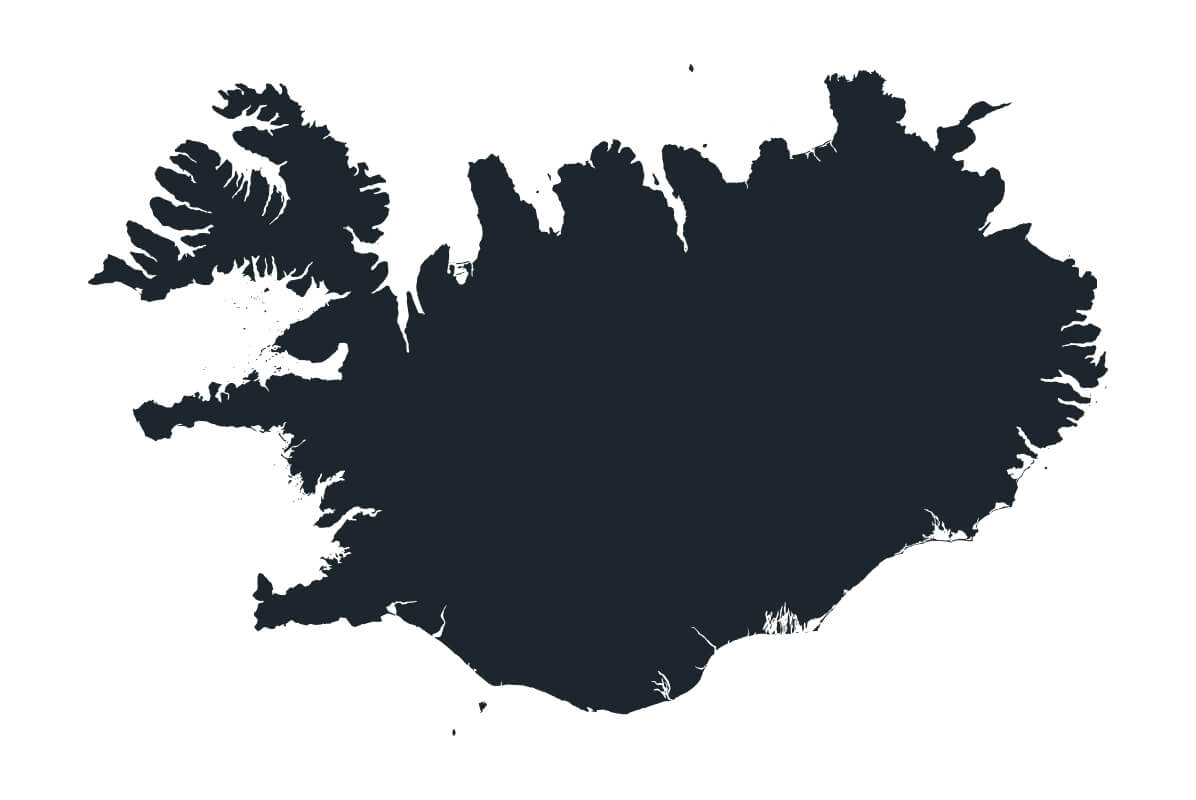 Welcome to your private fantasy land
Immerse yourself in colorful landscapes
Few people ever get a chance to witness the beauty of the rugged, often impenetrable Highlands. While traveling across this mysterious land shaped by the elements, you'll feel like you've stepped into another dimension.
The Valley of Tears boasts dozens of waterfalls pouring out the walls of a remote canyon.
The 800-meter volcano of Mælifell is renowned for its vivid green coloration.
Lake Langisjór in the heart of the Highlands is one of the largest natural lakes in the country.
How about a peaceful soak in a geothermal lake surrounded by colorful mountains and grazing sheep?
A surreal experience awaits
Expect the unexpected in the Land of Ice and Fire
SAFELY NAVIGATE THE UNCHARTED TERRAIN
Reaching some of the most stunning locations in Iceland comes with a challenge, but with experienced guides and drivers, there is no reason to hold back.
Due to its rugged terrain, the Highlands are usually off-limits to traffic. However, armed with a super jeep and an adventurous spirit, you'll explore the wilderness with ease.
Scenic roads and trails will take you to petrified lava fields, waterfalls, secret canyons, and the wildest parts of Iceland waiting to be discovered!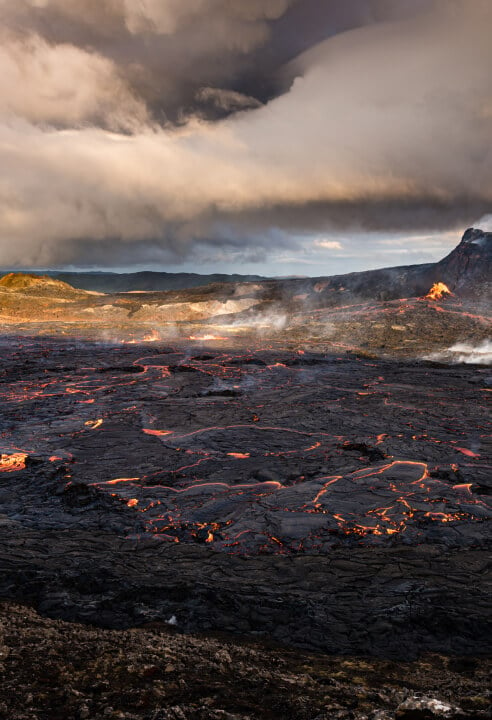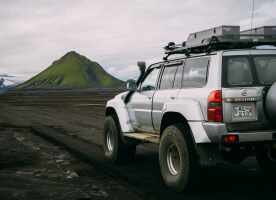 LANDSCAPES THAT INSPIRED JULES VERNE
Forget about the big tourist attractions and set off for Iceland's untamed wilderness, where nature reigns supreme. Along the way you'll visit the longest lake in Iceland, the colorful slopes of Blue Peak Mountain, the vast Mýrdalsjökull Glacier, and sprawling landscapes that inspired the legend of Ragnarök.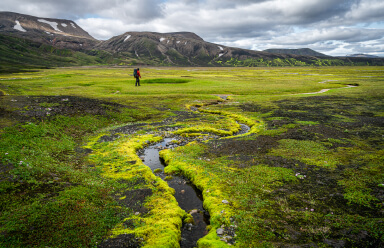 An adventure you'll never forget
Your last contact with civilization will be in Reykjavik, where you'll get to explore the historic culture of the Arctic mixed with the city's urban charm. The week ahead is filled with tricky terrain that will push your limits, outlandish photo-ops and unforgettable scenery molded by ice and fire.
As you move through the Highlands, you'll stay at mountain huts and refuges where you'll experience long sunsets as you recharge before the new day. For meals you'll enjoy delicious homemade dishes in an intimate setting.
Follow Iceland's F-roads until you reach the South Coast, filled with flowery meadows and wonderful wildlife like fulmars and puffins. After a week of adventure, you'll reach your final stop, Hvolsvöllur, where you'll spend the night in complete comfort.
UNIQUE HIKING SITES
OUTLANDISH PHOTO-OPS
ENDEMIC SPECIES
OFF-ROAD TRAVEL
MOUNTAIN HUTS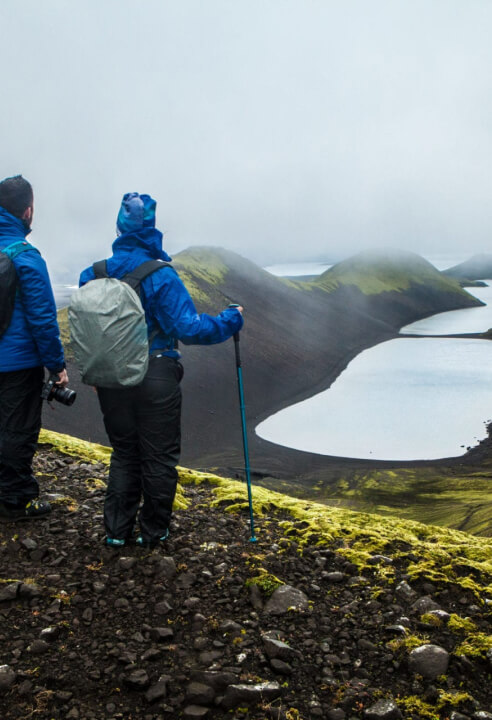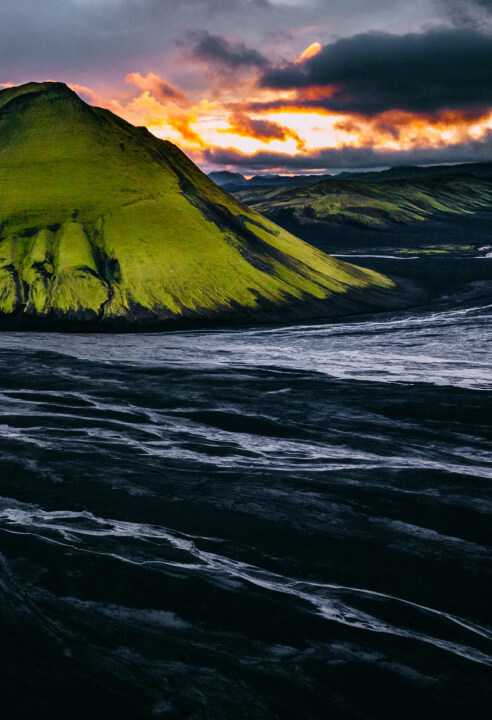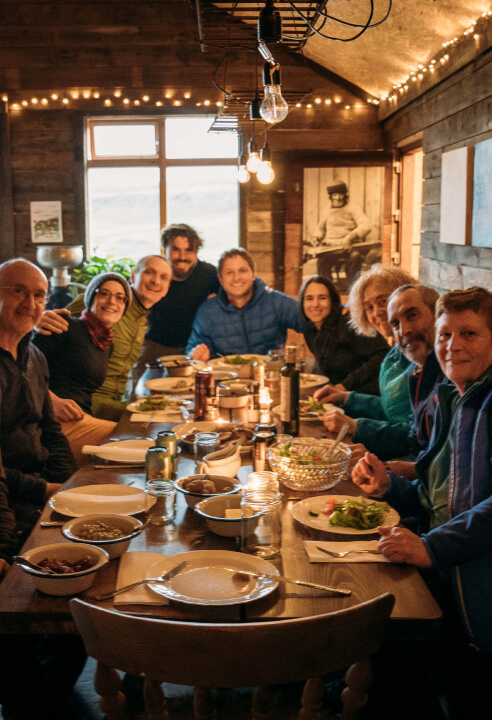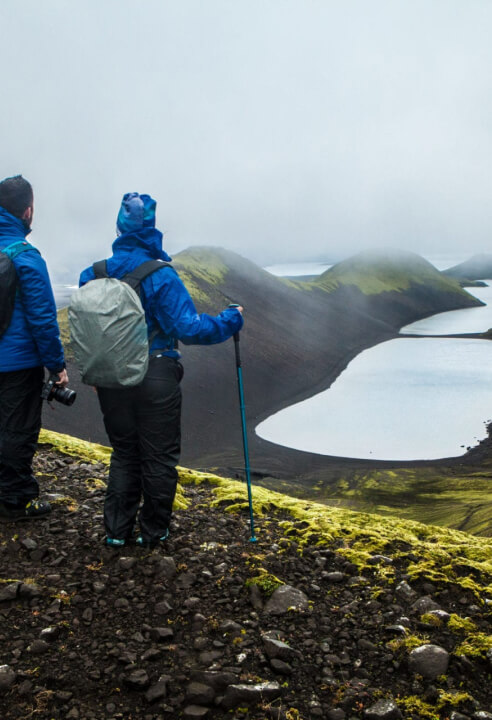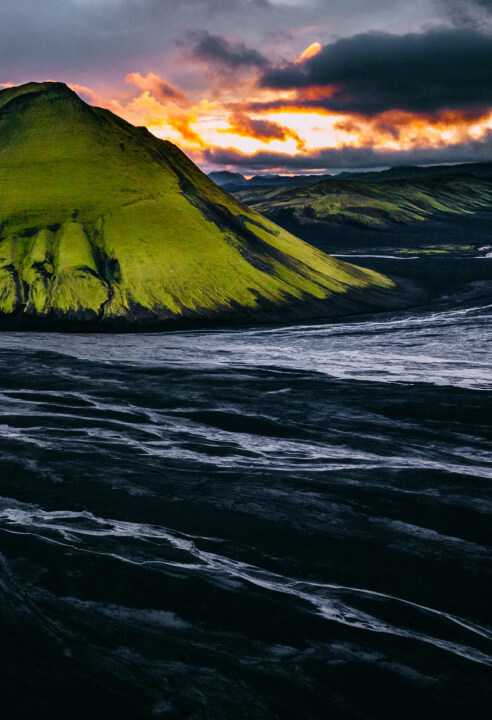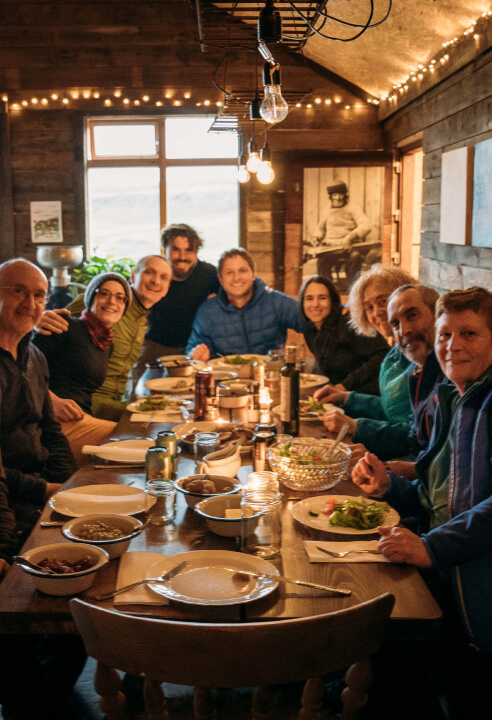 First time in Iceland?
International airport
If you're flying to Iceland, you will arrive at Keflavik International Airport and be transferred to Reykjavik. It's just a 45-minute drive.
Reykjavík
The capital and the largest city of Iceland, believed to be the location of the first permanent settlement in Iceland.
LANDMANNALAUGAR
A vast area of stunning and unique beauty in the heart of Iceland's southern Highlands. It serves as a starting point for your adventure.
THÓRSMÖRK
A mountain ridge in Iceland, named after the Norse god Thor. It serves as the final location for your adventure, before heading back.
Hvolsvöllur
Your journey ends in Hvolsvöllur, a small town where you'll spend your last night before heading back to Keflavik.
Your guides
Albert Ojembarrena is an AIMG Mountain & Glacier Guide and the owner of Amarok Adventures. Alberto has guided adventure treks in Iceland, Greenland, South America, and Nepal and worked as a documentary and travel photographer for international magazines. He has lived in Iceland since 2015, traveling the country discovering hidden gems and loads of adventure off the beaten path — always with his camera in tow.
Mónica Fuentes is a Mountain guide certified by UIMLA. She is experienced in mountaineering, sport climbing, and skiing. Originally from Spain, Mónica shares her love for nature and the outdoors with clients all over the world. She knows her way around Iceland's hidden gems, as well as all the best spots in Black Forest, Morocco, United States, Scotland, and Nepal.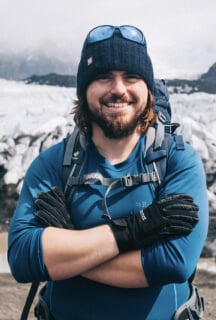 Iceland is an amazing place but very vast and it's best to let the locals show you the really magical and secret spots. Amarok is the way to go and their skilled guides, Alberto and Monica, made our experience memorable and comfortable. You'll get a sweat going and you'll be rewarded with draw-dropping views and surprises along the way. I'd wholeheartedly say not to miss the chance!
It was hard choosing a company out of so many, but AMAROK rocked it! Monica and Alberto are just these kind of people you want to hang out with, plus they have those super cool Defenders (which are amazing for photography)
Every place they will show you is gonna blow your mind, no matter the weather.
It's definately money well spent!
Thank you so much guys, loved every minute of the trip 🙂
We spend a the day with the team at AMAROK exploring the vatnajokull glacier. From the moment we meet at the pick up location things went smoothly. Alberto and Monica are professional and passionate and the whole time I felt like I was travelling with friends (who knew a lot about Iceland).