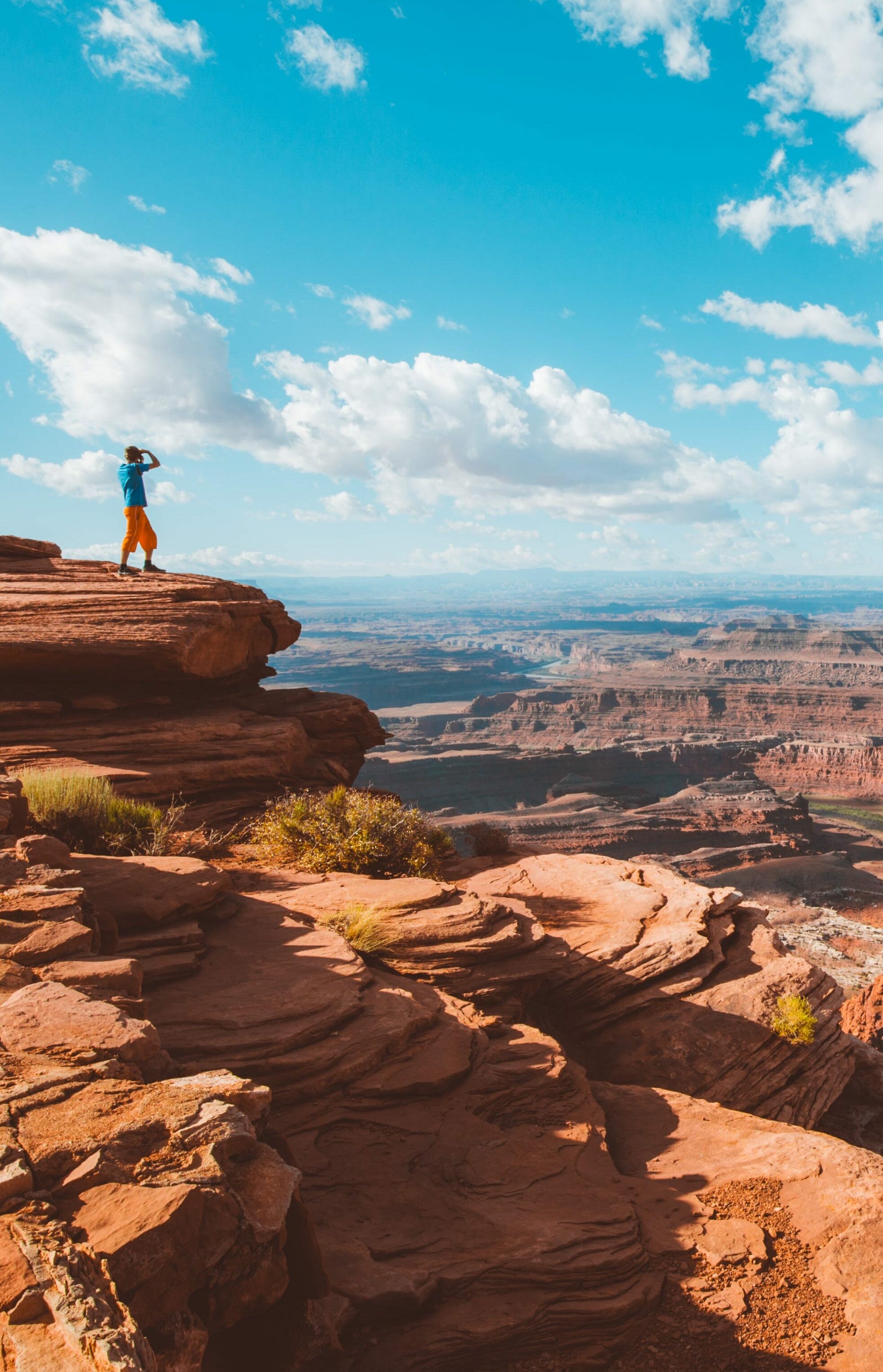 High Five, Utah!
Hike the Mighty Five National Parks
It's like a divine hand came down and chiseled Utah out from the sandstone. Over 150 million years, the rock layers of the Colorado Plateau were uplifted, cracked and carved by the erosive forces of wind and water—unleashing a spectrum of cliffs and canyons shaded in bright red, white, and pink.
The colorful geological staircase rises and falls to produce Utah's Mighty Five: Arches, Canyonlands, Capitol Reef, Bryce Canyon, and Zion. It's hard to imagine a single itinerary could hold so many bucket list sites, but this 380-mile westward journey across the baking heart of Utah does just that.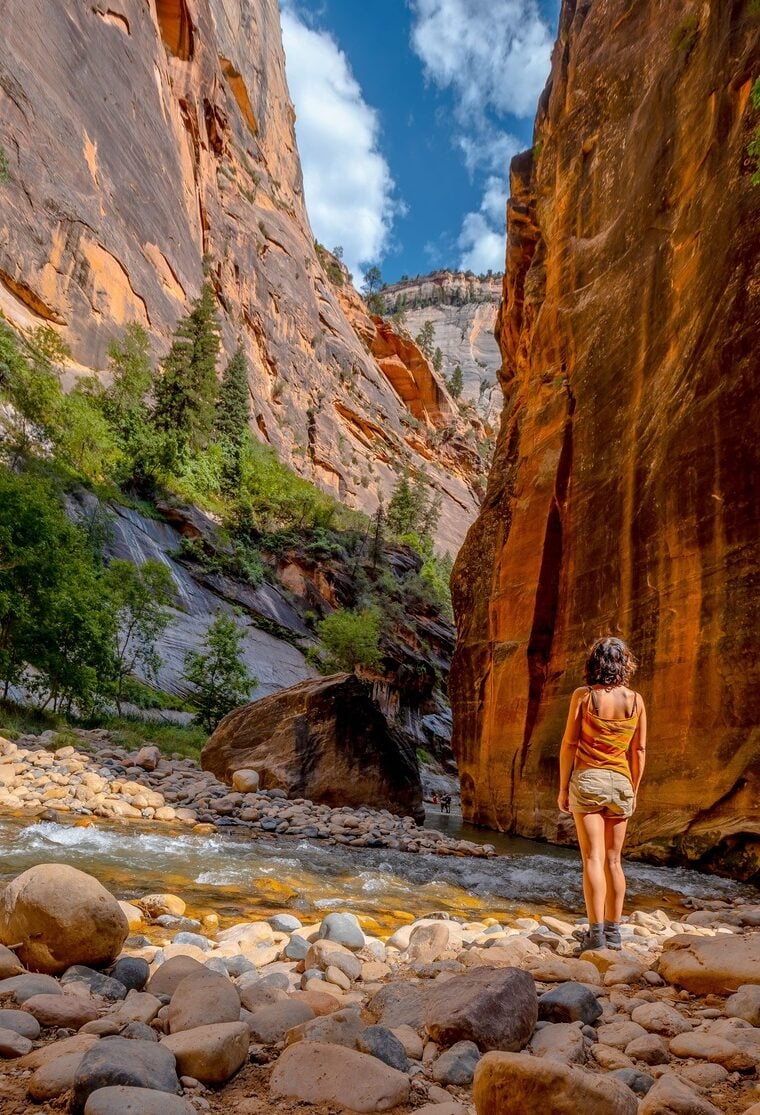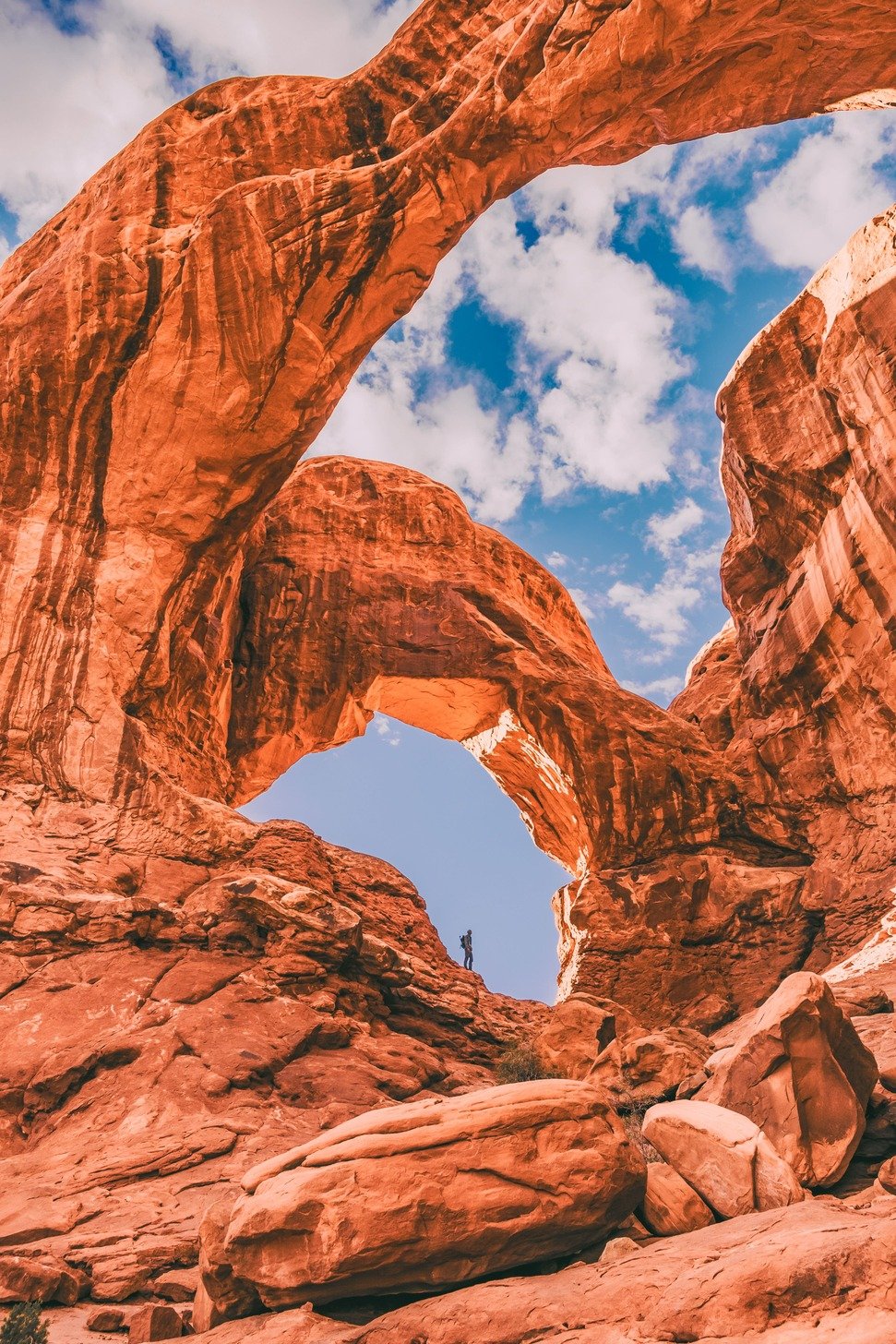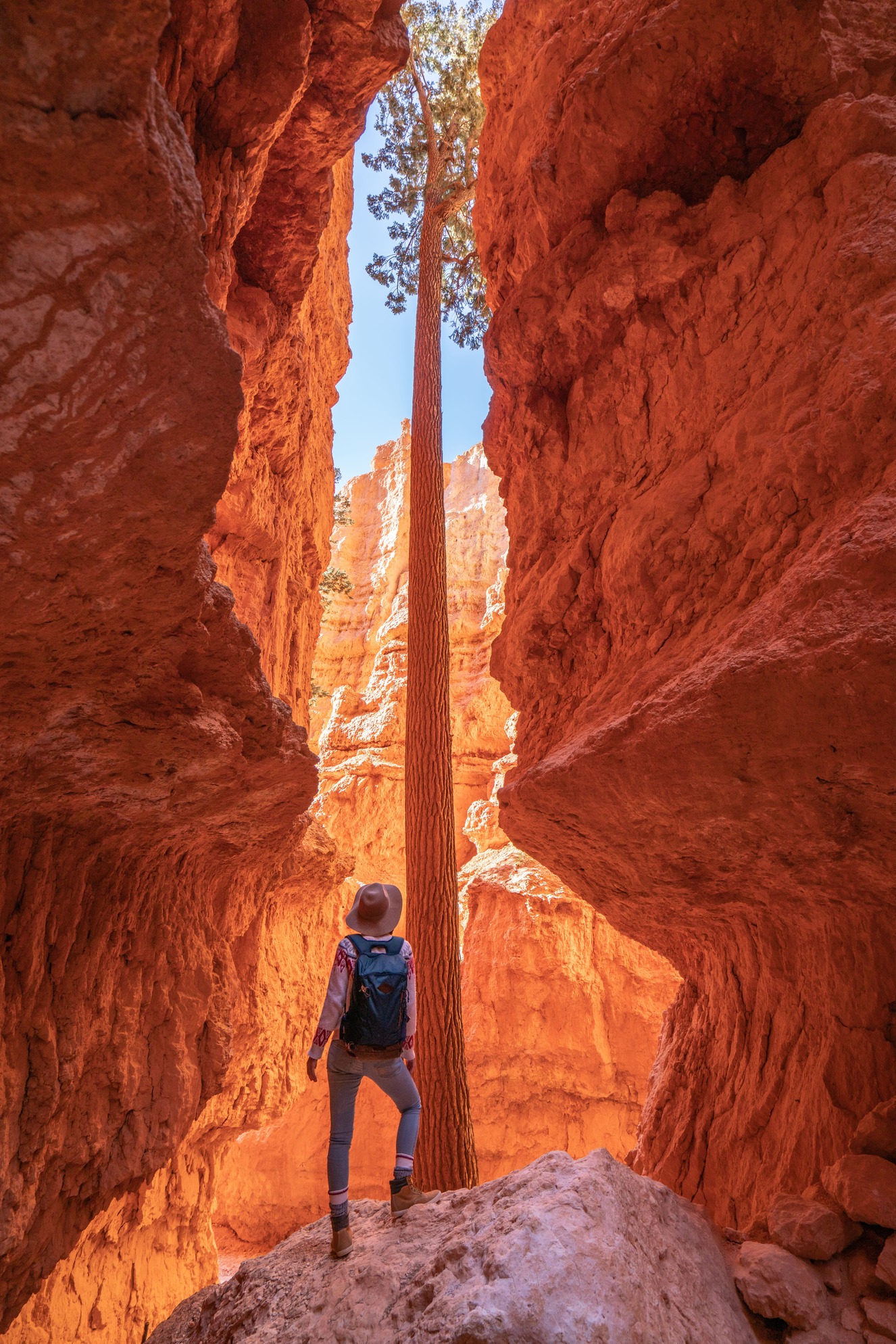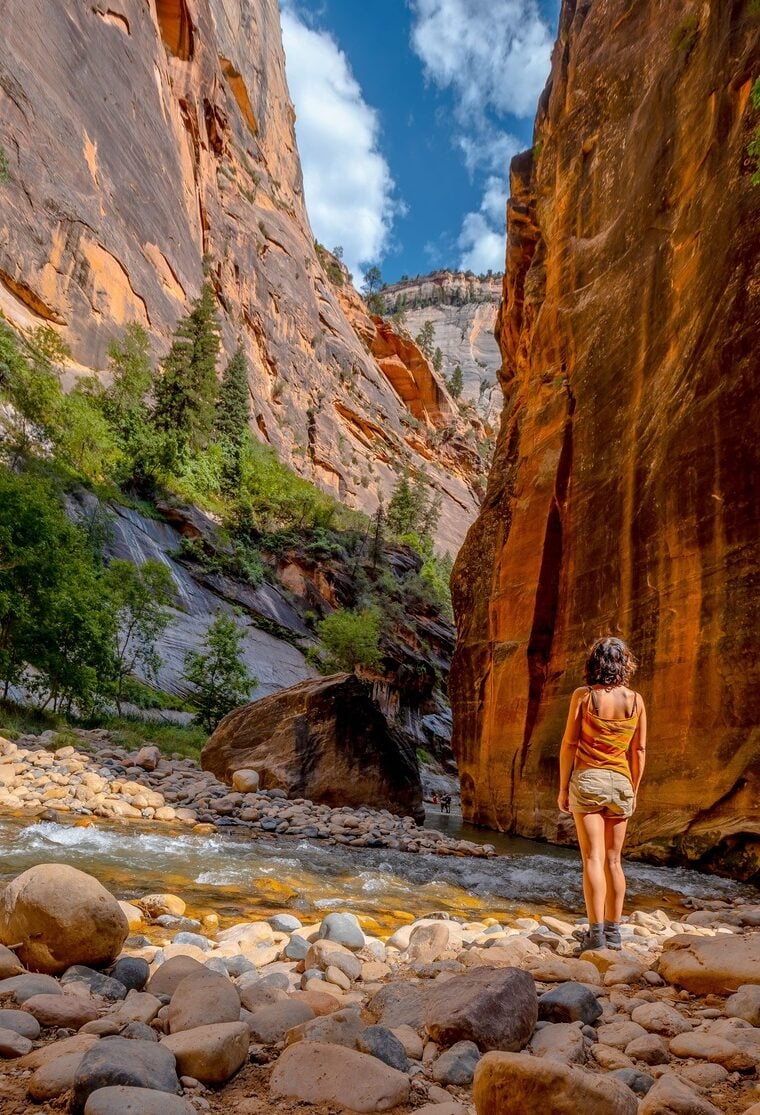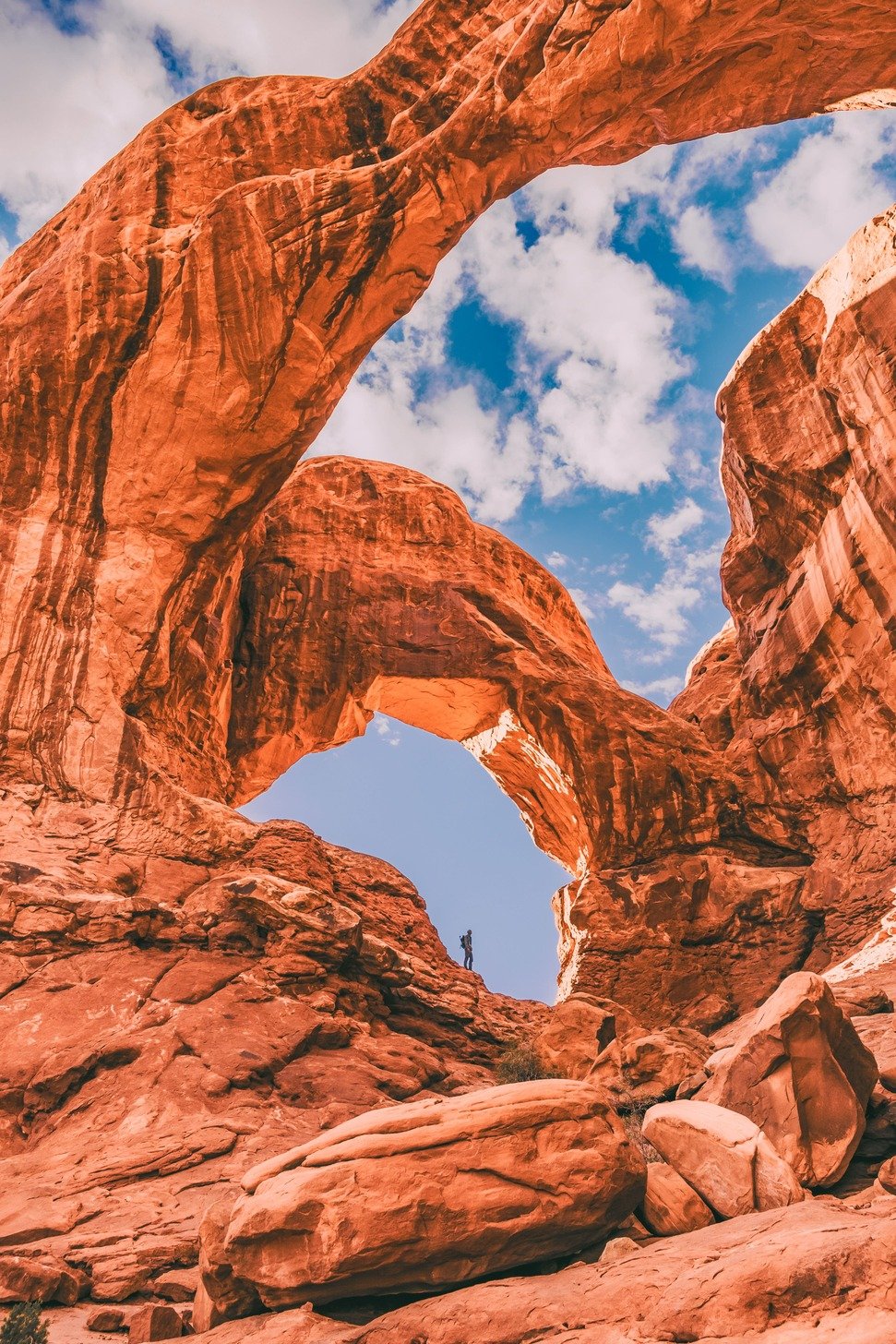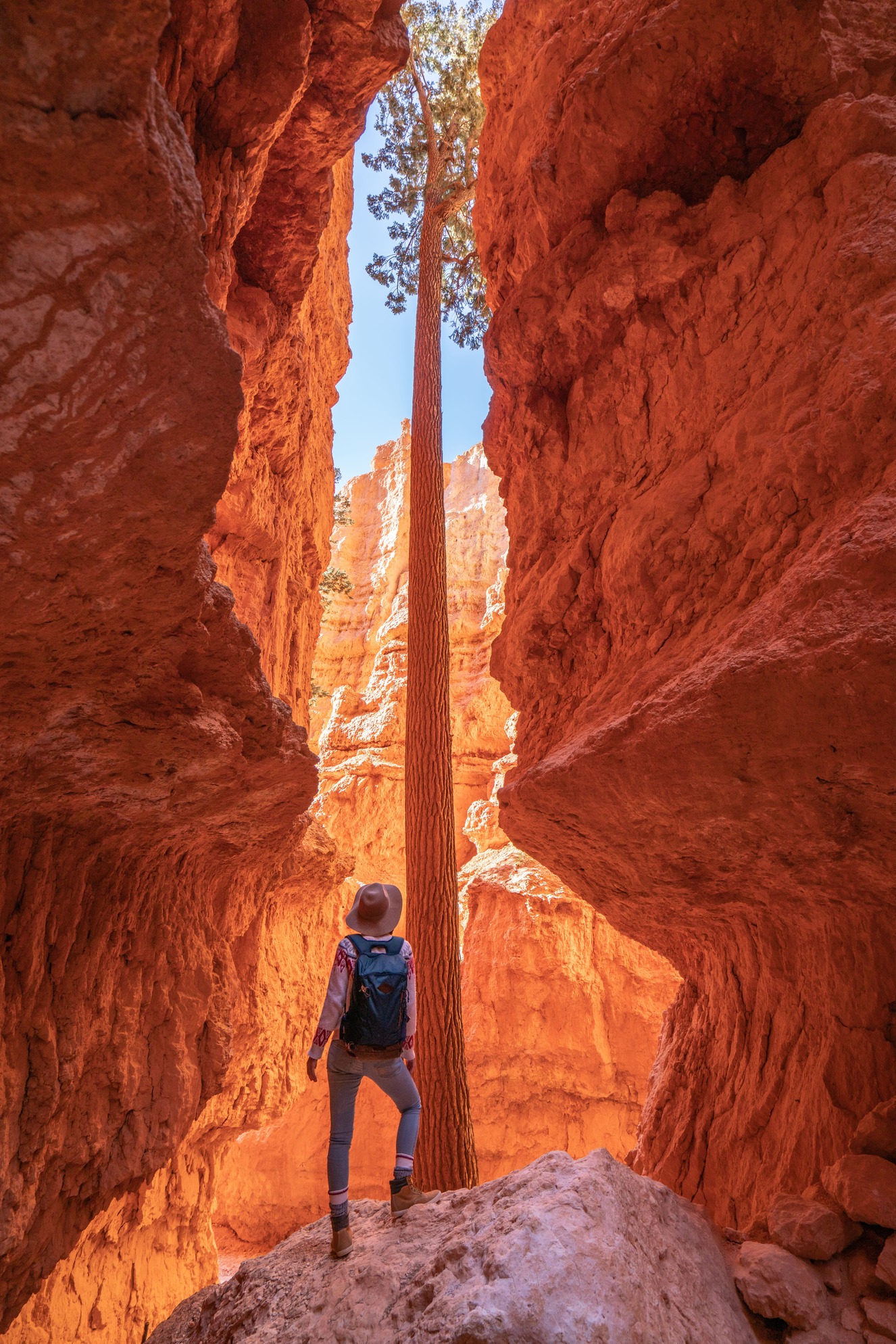 Geological miracles a sandstone's throw away
Embark on an all-star tour of Southern Utah that will see you hike, jeep, kayak and canyoneer from the looming arches of the Moab Desert to the crimson-colored walls of Zion Canyon. All the while, you'll be sleeping in cozy yurts and glamping under the starlit sky.
Utah's Mighty Five form the better part of the Grand Circle, a ring of national parks that straddles the border of the Four Corners. Step inside its arid arena and let the vibrant sandstone layers take you on a voyage spanning eons of geologic time.
ALL-INCLUSIVE TRIP
FIVE NATIONAL PARKS
SANDSTONE FORMATIONS
HIKE, KAYAK & JEEP
GLAMP IN EPIC SPOTS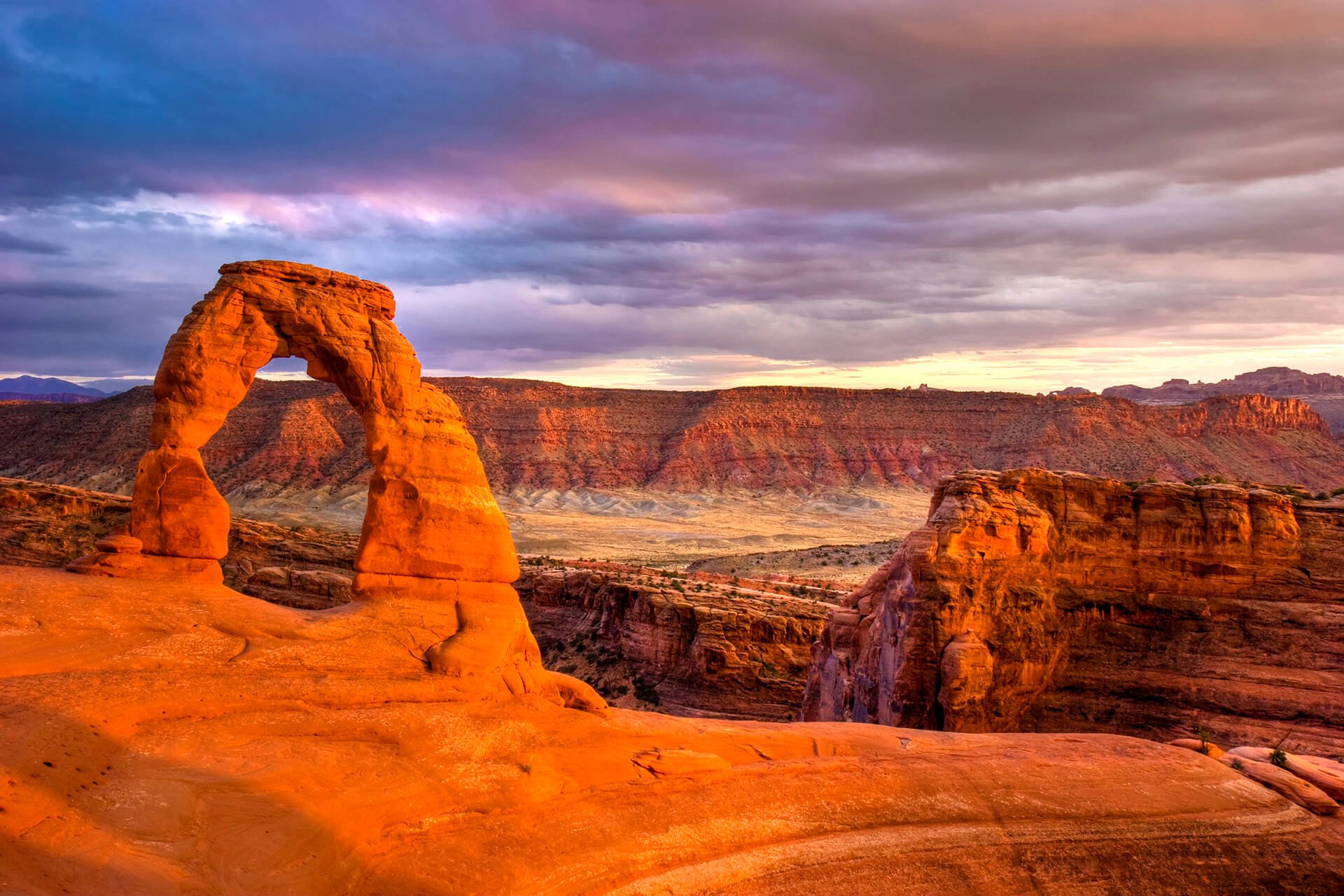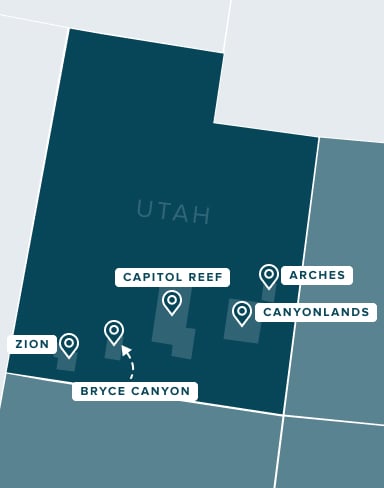 History etched in stone
GET A TASTE OF THE DESERT IN ARCHES
Warm up your hiking legs on a sunset hike in Moab, then head to nearby Arches National Park. Long ago, this area was just a featureless seabed until geologic events wrinkled and chiseled the terrain to create over 2,000 natural sandstone arches in the park we know today.
Enjoy a couple of short hikes to these enchanting formations, including the famous Delicate Arch, which adorns Utah's license plates. Then, after a hot day in the wilderness, cool off with a whitewater rafting tour on the Colorado River.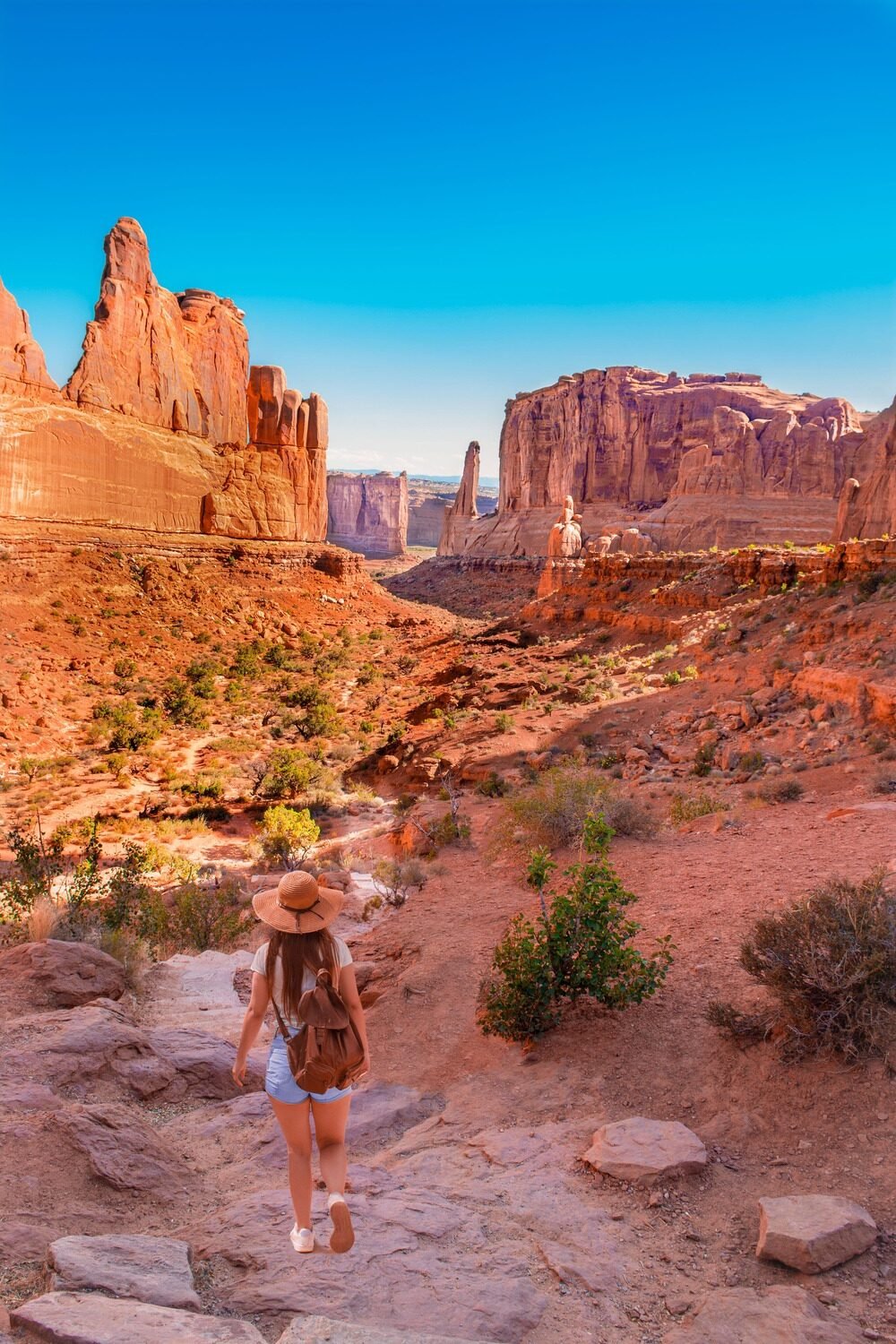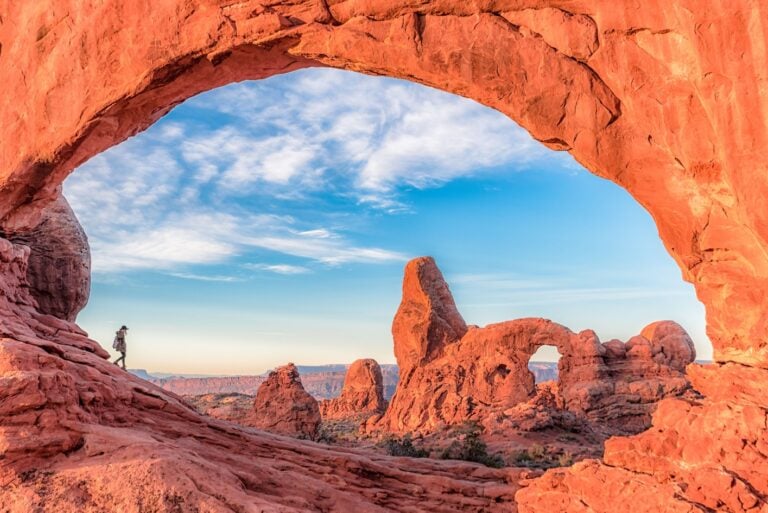 TAKE IN THE ENDLESS VISTAS OF CANYONLANDS
In the 340,000-acre wilderness of Canyonlands National Park, the Colorado River and the Green River meander between buttes and mesas, leaving a snaking network of carved out land. These incisions form the borders of the park's four diverse districts, which run from open grasslands to maze-like slot canyons.
If you're looking for jaw-dropping views, Canyonlands has them in spades. Enter the Needles District, named for its vivid sandstone spires, and hike the Chesler Park Trail under the watchful eyes of the La Sal Mountains. Just around the corner you'll find the famous Island in the Sky mesa, a spectacular overlook resting on sheer cliffs 1,000' above the canyon floor.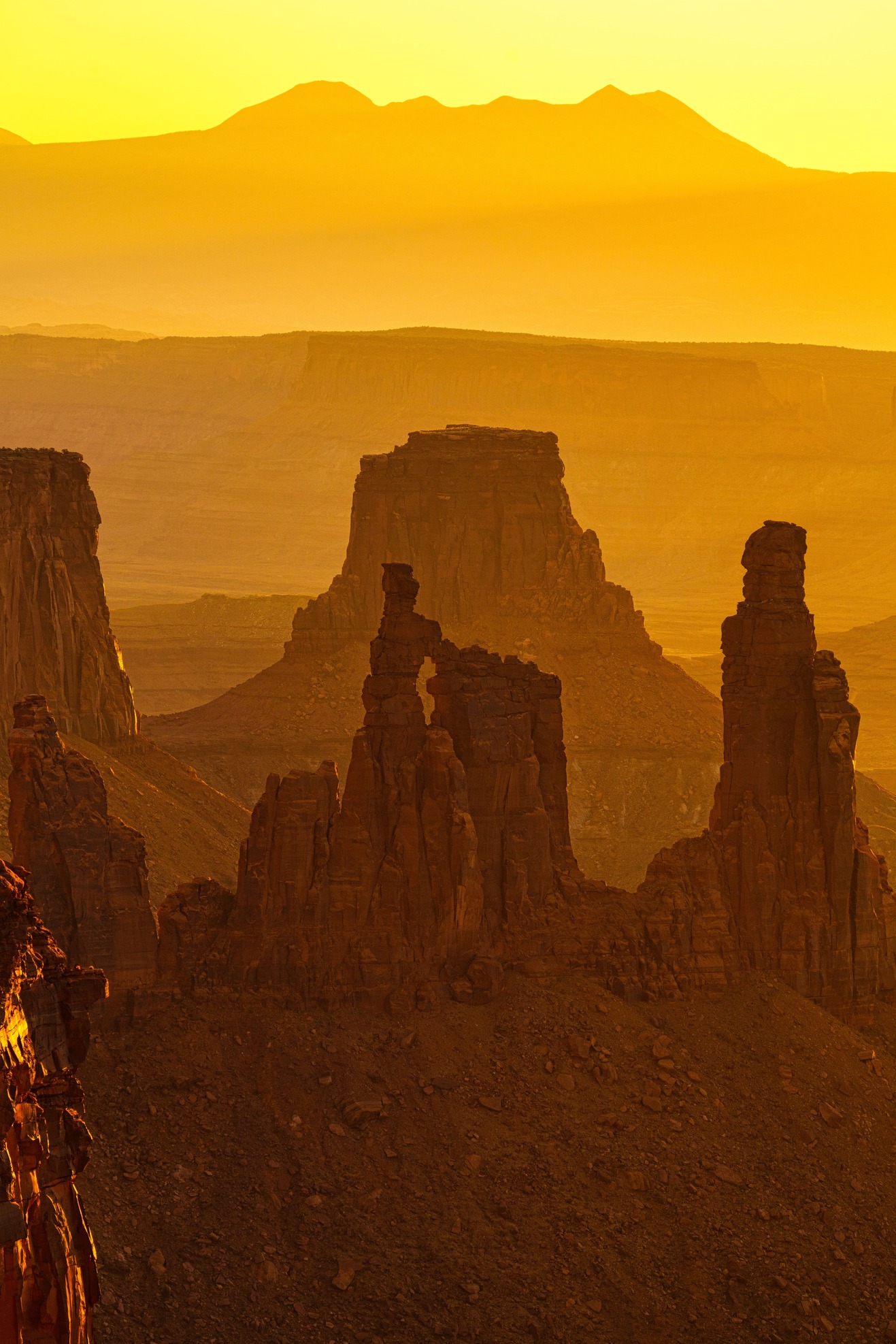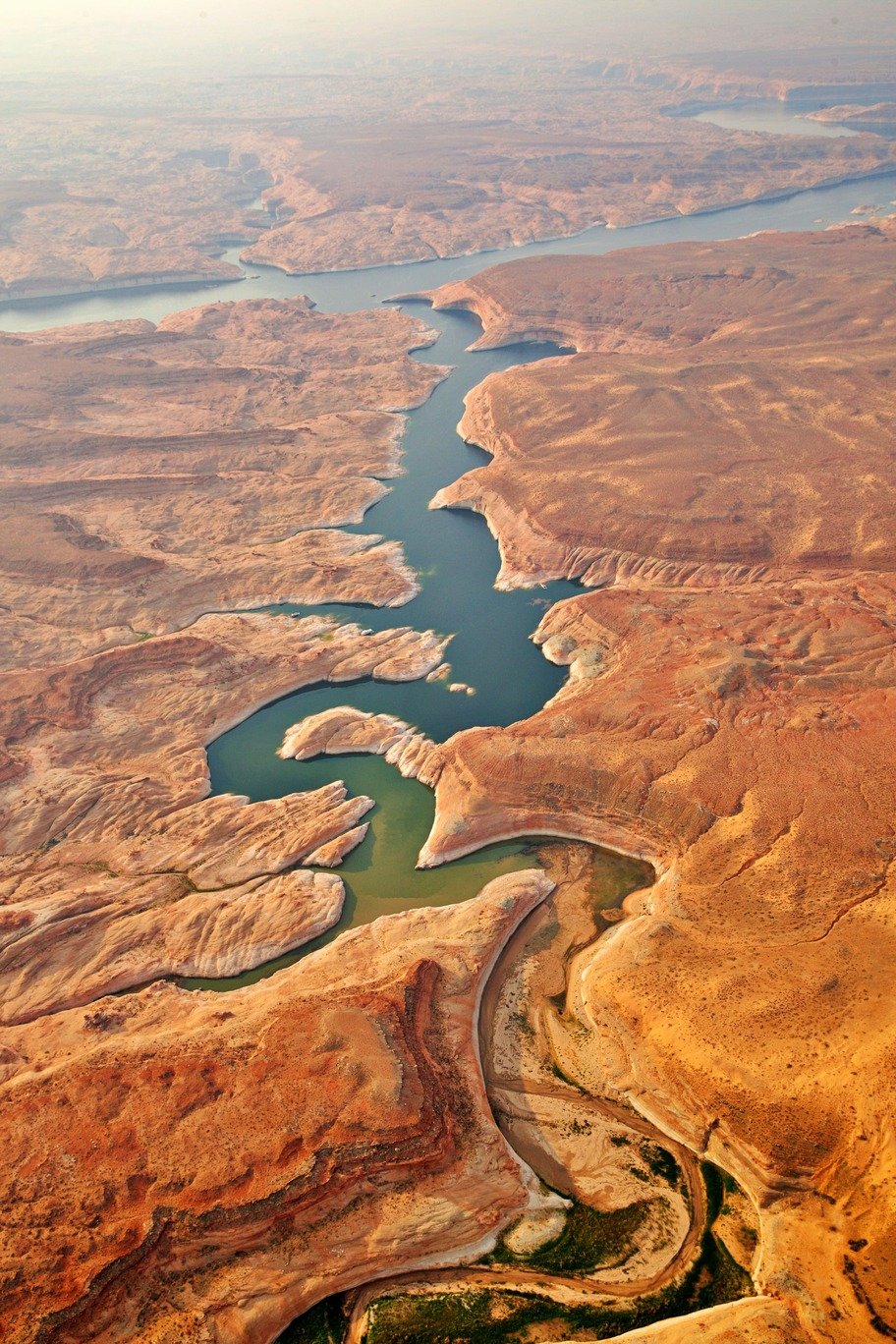 The sandstone shrines of the Southwest
DRIVE THROUGH THE HEART OF RED ROCK COUNTRY IN CAPITOL REEF
For a change of gear, hop into a Jeep and take your adventure off-road in Capitol Reef National Park. This 60 miles long by 6 miles wide plateau is defined by the Waterpocket Fold, a colossal crease in the Earth's crust that cuts across the park.
Take a ride through the Cathedra Valley District full of dramatic cliffs, monuments, and mounds rising from the rugged land. And if the visits to the Temple of the Sun or Glass Mountain don't set your world alight, a late night s'more session by the campfire will.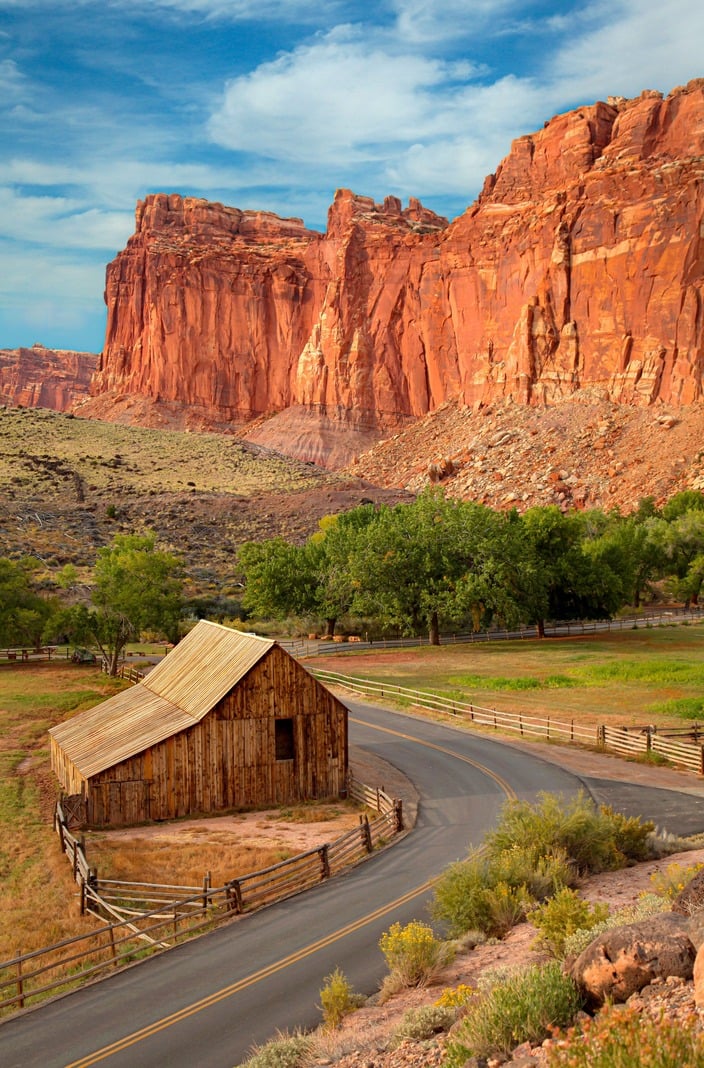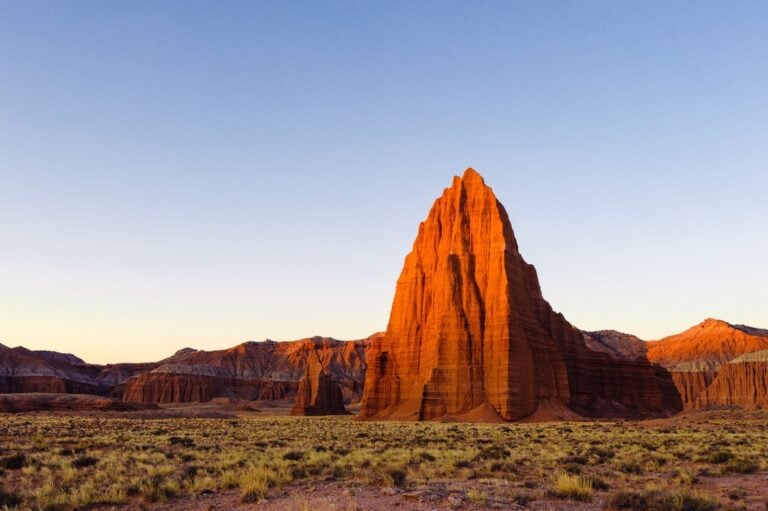 BRYCE YOURSELF FOR TRAILS
OUT OF THIS WORLD
Hiking in Bryce Canyon National Park feels like a fever dream come to life. Step inside this surreal red-and-orange dreamland of jagged amphitheaters and take a walk among the hoodoos—thin sandstone spires jutting out from the high plateau.
Cross into the other half of the park and suddenly you're enveloped by a dense fir forest where wild elk and deer roam. As the night descends on your group, you'll take a telescope tour to discover another realm. Bryce Canyon is an International Dark Sky Park, blessed with dazzling night skies unpolluted by city lights.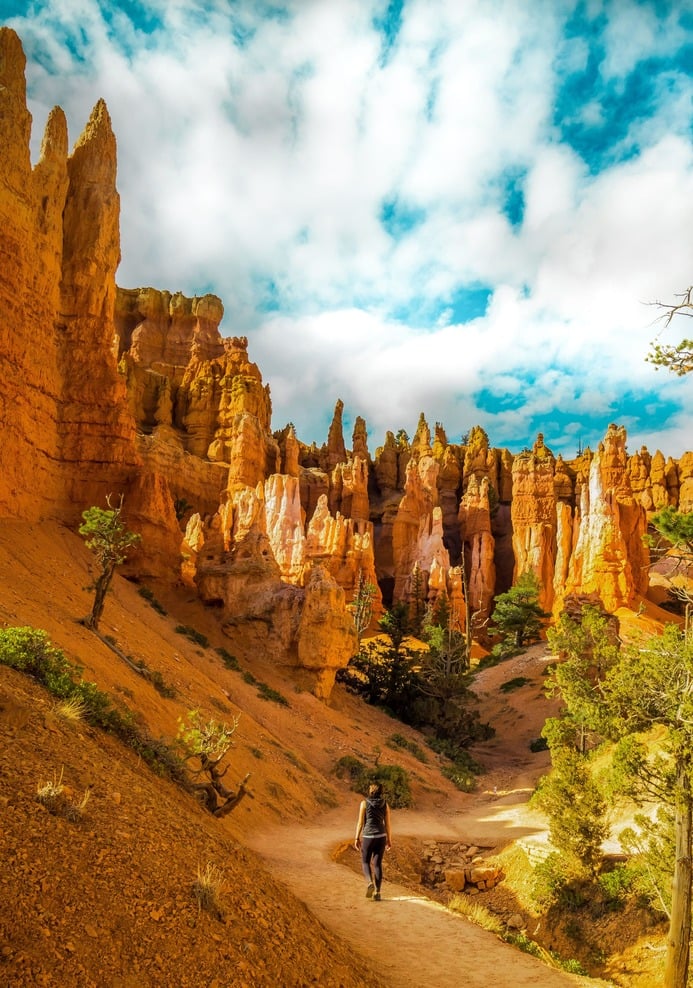 QUENCH YOUR THIRST FOR ADVENTURE IN THE WATERS OF ZION
Finish your Mighty Five pilgrimage with a plunge. Canyoneering in Zion National Park, you'll test your problem solving skills by hiking, scrambling, rappelling, and swimming through the park's stunning slot canyons.
Zion's huge cliffs of Navajo sandstone encompass a variety of life zones and geologic formations over 150 million years old. Explore the park's scenic hiking trails and immerse yourself in the soothing colors of coniferous forests set against the canyon's fiery walls.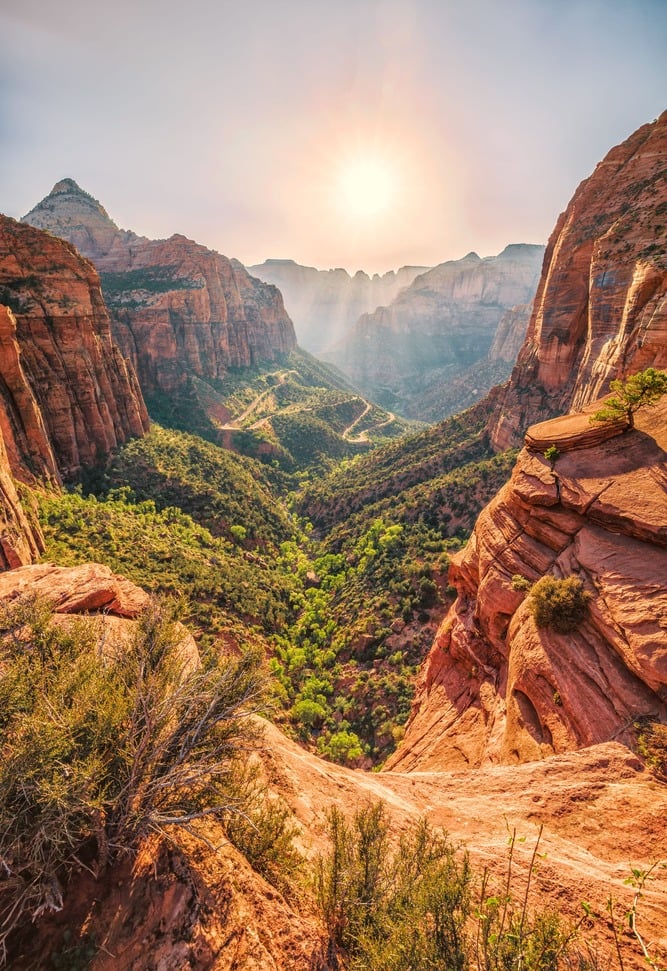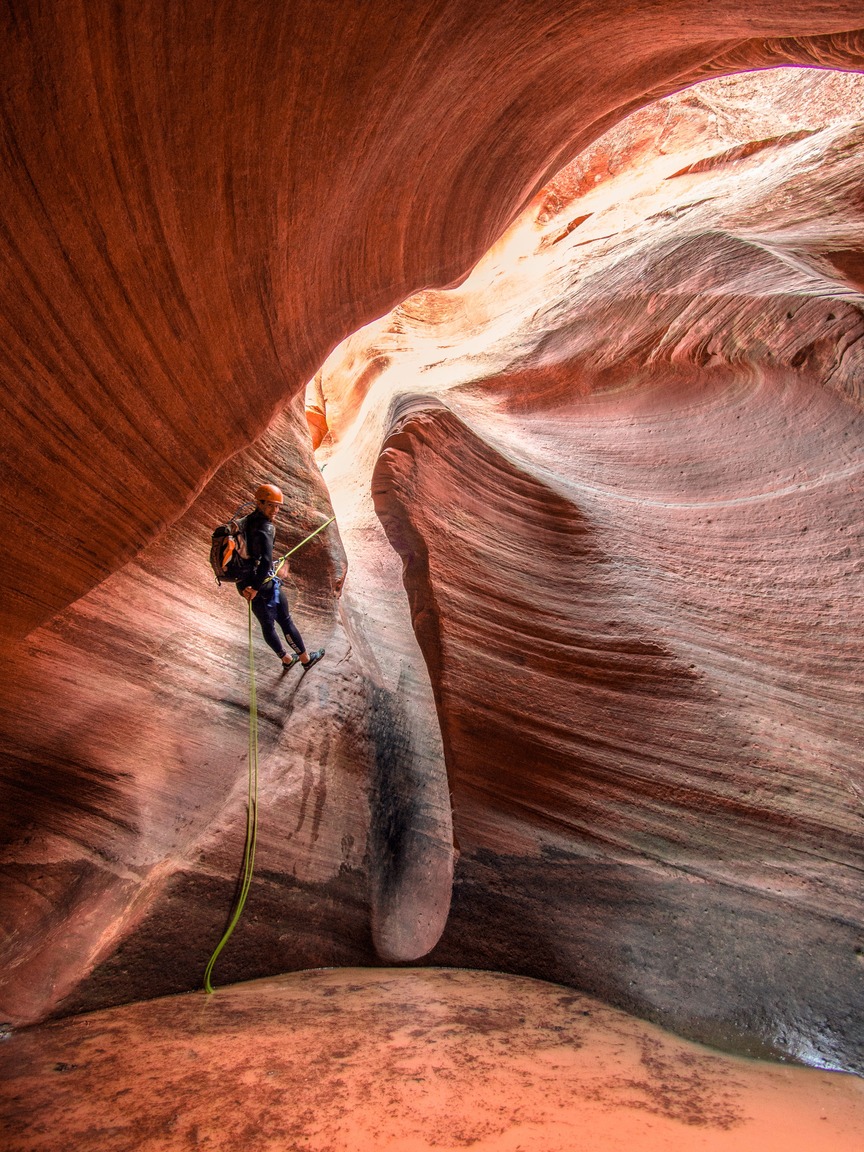 An awe-inspiring experience awaits
Your guides
Good Trip Adventures provides world-class experiences for all trippers–from first-timers to experienced travelers. They're not just a local operator but a national company that ensures consistent experiences of the highest quality. Their guides are licensed, knowledgeable, and most importantly—love what they do!
Born and raised in North Carolina, Kimberly Rivers grew up hiking along the Appalachian Trail. She's a Wilderness First Responder and an avid landscape photographer who has traveled all over the Western United States. Currently, she's based in southern California with her two adventure pups, Ande and Lucy.
Alex Wehrle-Garsh is a professional recreation therapist and outdoor advocate passionate about preserving the environment. Most days you can find her hiking, biking, doing yoga or camping. Her perfect adventure involves waking up early and catching the sunrise as it washes over the summit.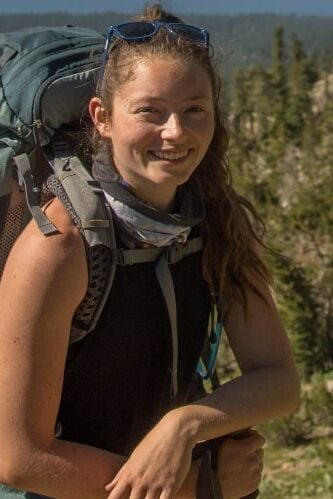 Well thought out and fun trips with Good Trip! I can't recommend them enough. Good Trip Adventures will take your vacation to the next level!
Such thorough, safe planning! Real pros and really fun! Can't recommend them highly enough!
We actually did a 10 day trip seeing the Mighty Five in Utah through Good Trip Adventures. It was fantastic. We had great accommodations, great guides for hiking, canyoneering, mountain biking, rafting the Colorado, Epic 4×4 Adventure drives over petrified sand dunes, and extensive drives through all the parks. Alex at Good Trip Adventures organized a fantastic stay for us. Never a dull moment, and no details overlooked. Great restaurant recommendations like Hell's Backbone Grill after our wonderful full day guided tour of Capitol Reef with Shawn, good hotels and Tiny Homes in Escalante, wonderful guides for the Zion Narrows (Tonya rocked it!) and other hikes, canyoneering with Jake, mountain biking outside of Zion, Tom Dawson guiding us for 3 days through Bryce, Arches, and Canyonlands (WOW!! Great time and views!), and stargazing through awesome telescopes in Escalante with Ray from Dark Ranger Telescope Tours. We had a great raft trip down the Colorado River with Emma from Mild2Wild.
All of the guides spared no effort in making sure we got the fullest experiences. Utah is not yet as crowded as the other national parks. Go see it now before everyone finds out the big secret. We had zero concerns about COVID. Everyone was appropriately considerate and cautious.