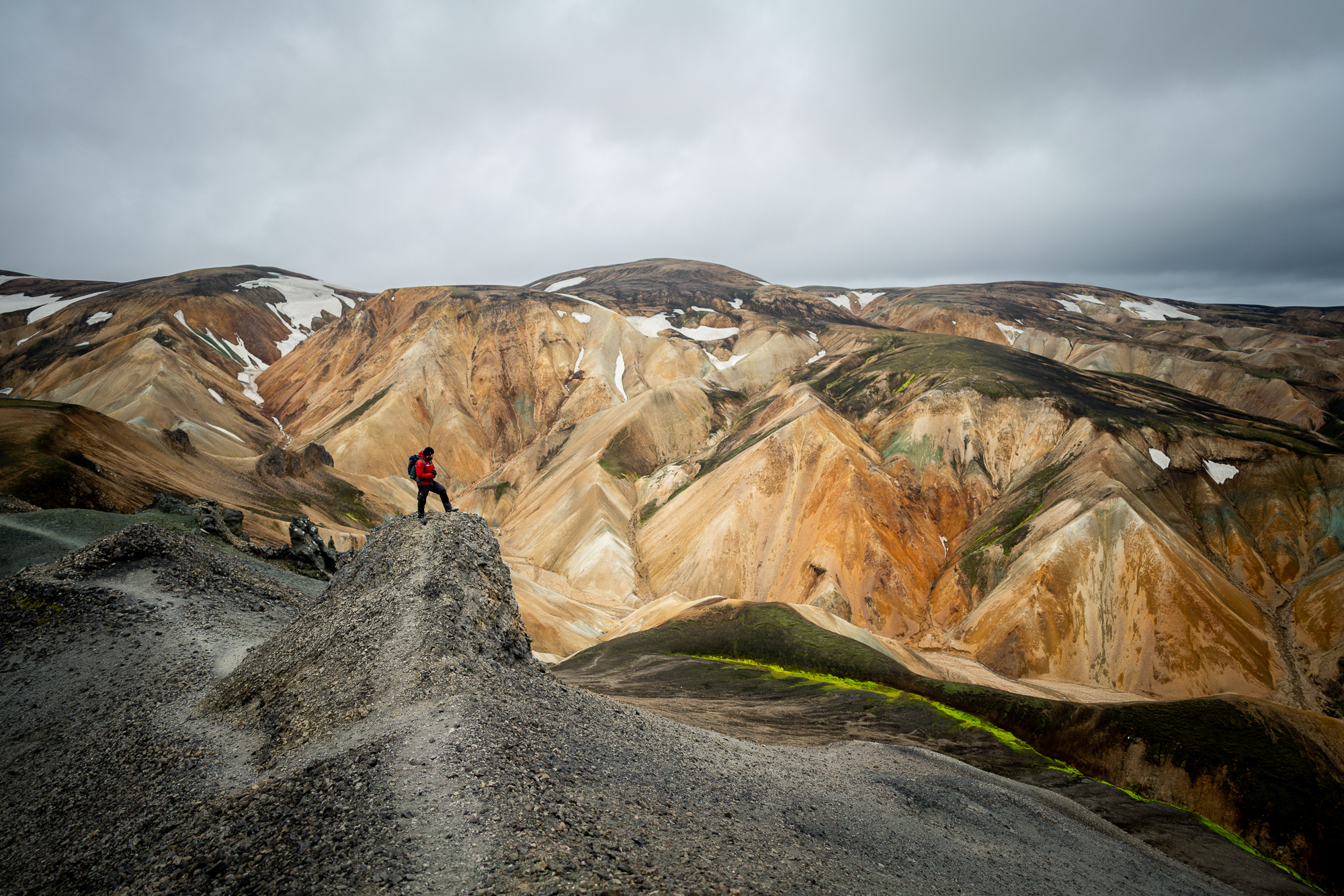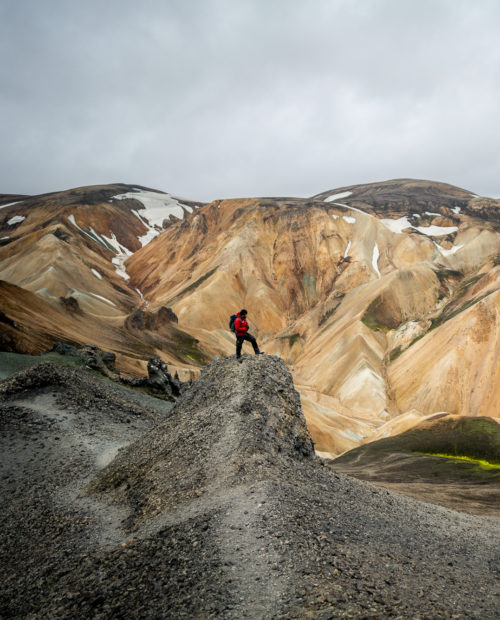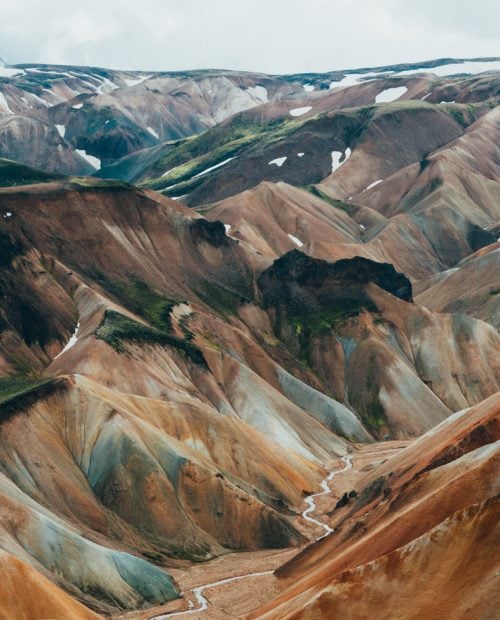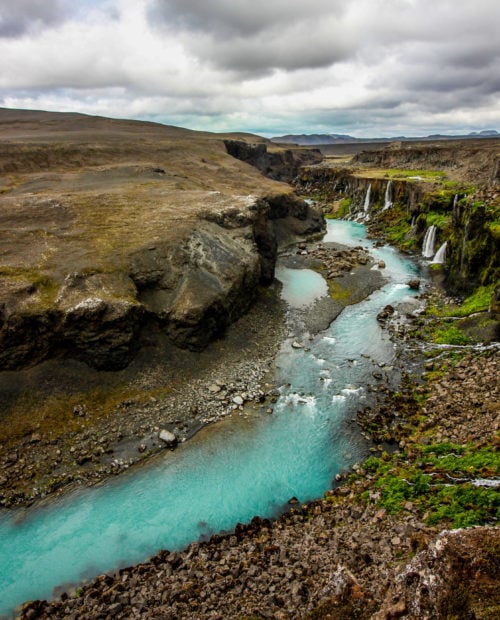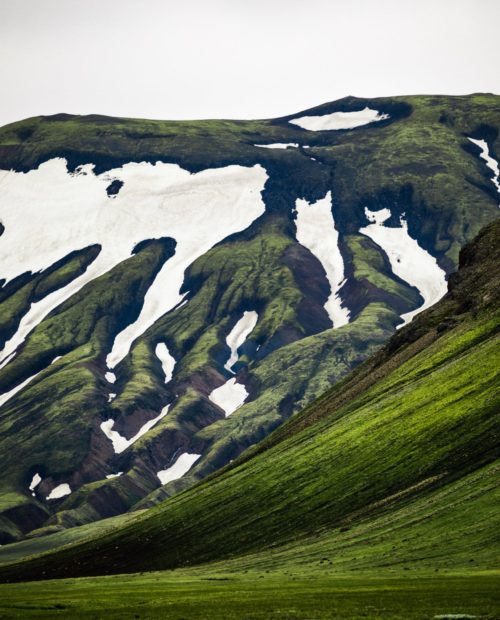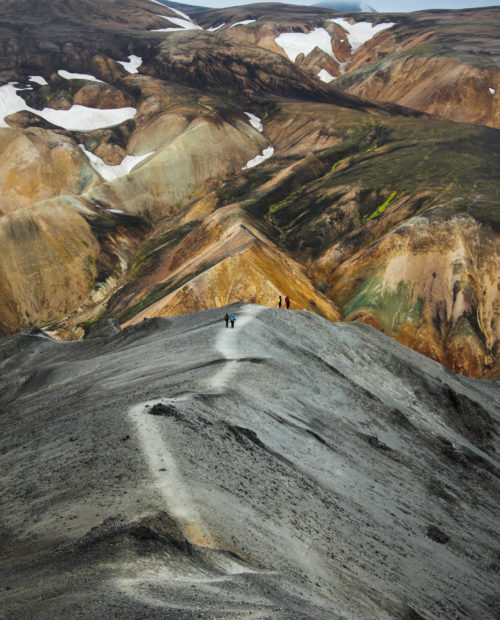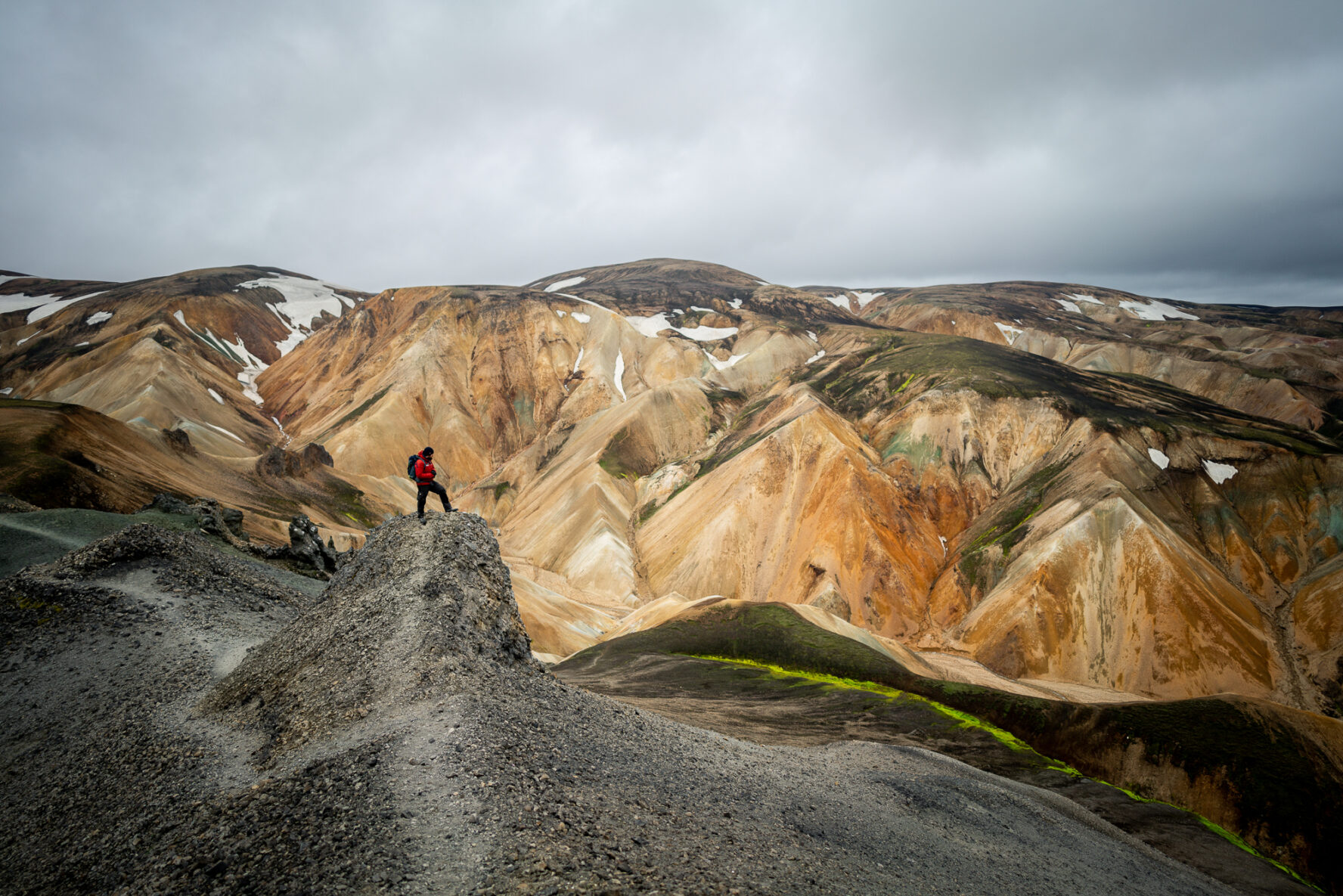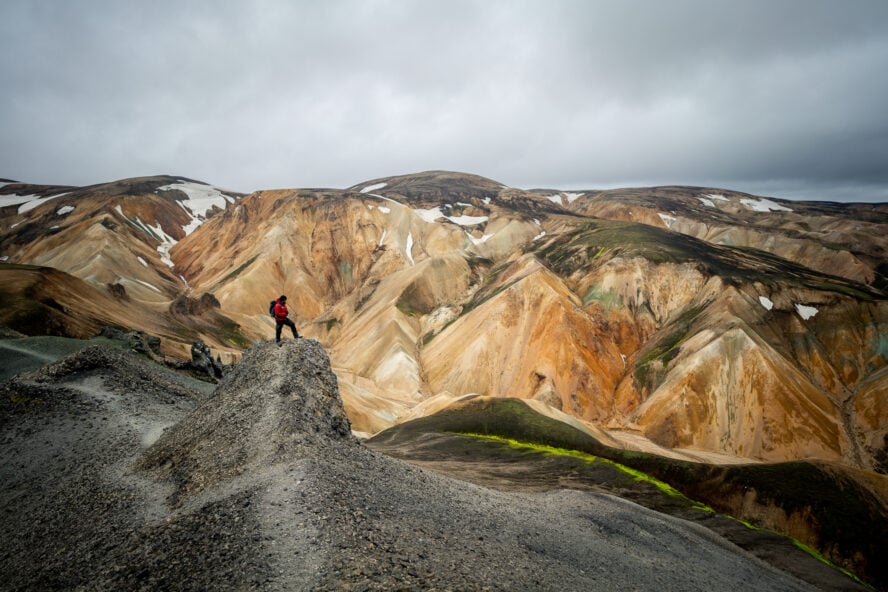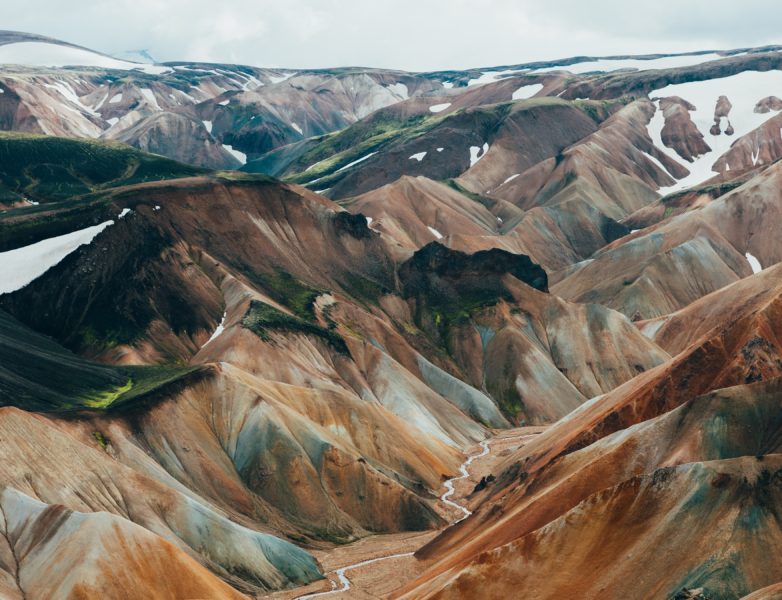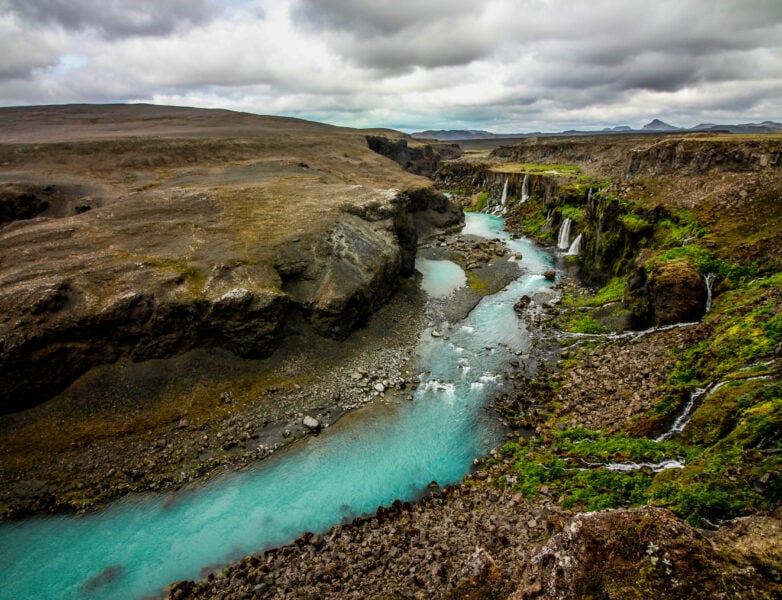 Day Hiking in Landmannalaugar Valley
Landmannalaugar, located in the heart of Fjallabak Nature Reserve, has been keeping Icelanders toasty for centuries with its soothing hot springs. This geothermal valley is one of the most stunning hiking trails in the country and a popular starting point for the legendary Laugavegur Trail. On this 12-hour hiking adventure in the Icelandic Highlands, you'll trek through ever-changing volcanic landscapes, past rainbow-hued mountains and azure lakes reflecting the sky, finishing the day in the valley's inviting hot springs. One thing's for certain: this tour will have you warming up to Landmannalaugar Valley in no time.
Head to the show-stopping volcanic craters and hike to the top of 940-meter high Mount Bláhnúkur

Top off your adventure with a soak in soothing hot springs

Witness the enchanting landscapes and vibrant colors of the Land of Ice and Fire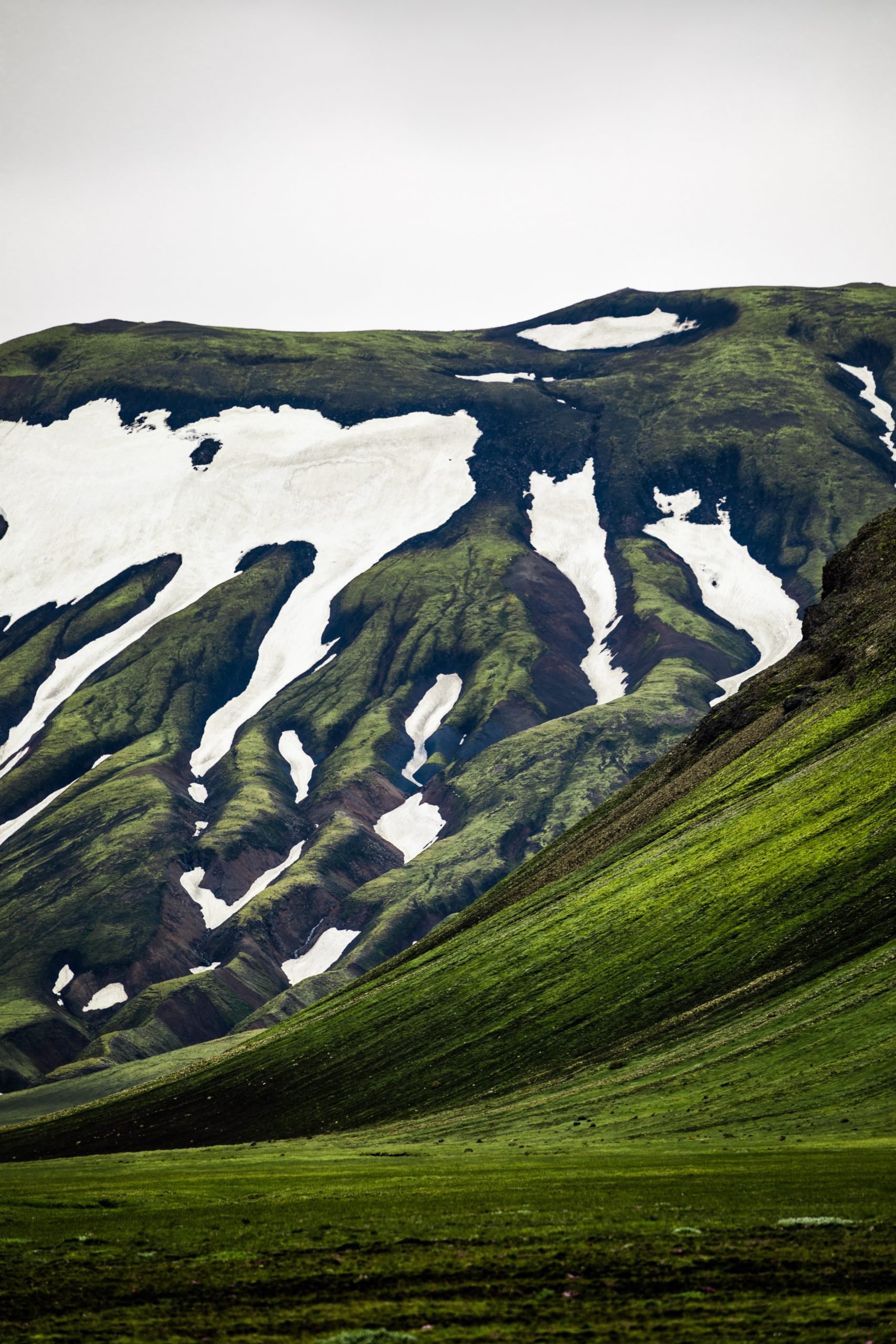 Itinerary
Your 12-hour day begins with a drive through the scenic and remote Icelandic Highlands. Once you reach Landmannalaugar, you'll head to the show-stopping volcanic craters and hike to the top of 940-meter high Mount Bláhnúkur to wrap up your guided day trip. Depending on your group, you will hike 8-10 kilometers over the day, rewarding you with the most magnificent views of the area. To top it off, a dip in the geothermal natural pool awaits you and your tired muscles. It's a full day filled with adventure and wonder that only Iceland's untouched nature can provide. If interested in more adventures in Iceland, check out the guided hikes on offer!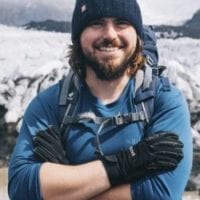 Albert Ojembarrena
AIMG Mountain & Glacier Guide
Albert is the owner of Amarok Adventures and has guided adventure treks in Iceland, Greenland, South America and Nepal. He has also worked as a documentary and travel photographer for international magazines. He has lived in Iceland since 2015, traveling the country discovering hidden gems and loads of adventure off the beaten path — always with his camera in tow.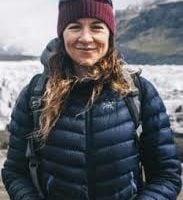 Mónica Fuentes
AIMG Mountain & Glacier Guide
Mónica is a Mountain guide certified by UIMLA. She is extensively experienced in mountaineering, sport climbing and skiing. Originally from Spain, Mónica shares her love for nature and the outdoors with clients all over the world. She knows her way around Iceland's hidden gems, as well as all the best spots in Black Forest, Morocco, United States, Scotland and Nepal.

The guide team at Amarok Adventures has led groups of adventurers around the globe. With over ten years of experience, their handcrafted itineraries reveal the best that each area has to offer. They'll show you the highlights, take you off the beaten path, and deliver an experience of a lifetime. They're also passionate about preserving the environment and contributing to the local community.
Things to know
What you get in this adventure:

A local Amarok Adventures guide
Entrance to tourist hotspots
Permits are taken care of for you
Transportation throughout the adventure

What's not included:

Country Visa
Travel insurance

Hiring a local guide offers you the chance to experience Iceland's beauty to the fullest. Local guides know all the hidden gems the area has to offer, will explain the history and geology during the hike and will transport you to and from the destination. Iceland also has notoriously fickle weather, but your guide will know just what to do if the weather takes a turn or something unexpected happens.

Here's a list of the equipment we suggest you bring:

Day pack large enough to carry all the items listed (around a 40L bag)
Water bottle
Hiking boots
Spare clothes for layering
Compass & map
Toiletries (sunscreen, toilet paper, etc.)
Sunglasses
Camera — optional (but recommended)

Meet at a previously agreed upon location in Reykjavik, Hveragerdi, Selfoss, Hella or Hvolsvöllur. It's also possible to meet on location.
Drive through the Icelandic Highlands to Landmannalaugar
Visit the volcanic craters of Hnausapollur & Ljótipollur
Hike to the top of the 940-meter tall Bláhnúkur volcano
Take a dip in a geothermal natural pool close to the Landmannalaugar campsite

To participate in this guided hiking adventure in Landmannalaugar, you need to be able to hike for a full day with around 1000 meters of elevation gain, carrying a full daypack. The volcanic terrain can be challenging and the weather unforgiving. That said, if you are looking for adventure and up to the task of a full day of trekking, you'll be rewarded immensely.

Everybody over the age of 16 is welcome on this hiking adventure

For private tours, group size is four to six people per guide.

Because this tour requires a minimum enrollment of four people, if you are booking alone, your reservation is subject to change up until the last day if the minimum enrollment is not reached (but fear not, as that is rarely the case!).

With 57hours, you benefit from both our own cancellation policy as well as that of the individual guiding service that delivers your adventure. All policies regarding cancellation will be clearly laid out by your guide after booking your adventure, but rest assured that our own cancellation policy will work on top of what is provided by your guide.

For this adventure, 57hours offers a Moderate Cancellation Policy, which states:
If Client cancels the Booking anytime prior to thirty (30) calendar days in advance of the trip contemplated by the booking, Client is entitled to a full refund. For cancellations fourteen (14) to twenty nine (29) calendar days in advance, Client is entitled to a refund in the amount of fifty percent (50%) of the total amount paid when Booking. For cancellations zero (0) to thirteen (13) days in advance, the Client is not entitled to any refund.

For more information on terms and conditions, please visit our Terms of Service page.

In the event that the minimum number of people to confirm the trip is not reached, the guide can cancel the departure at most two months before the start of the trip.

Meeting location will be determined at the time of booking. You will be picked up in Reykjavik, Hveragerdi, Selfoss, Hella or Hvolsvöllur. It's also possible to meet on location.
Other things to do in Iceland