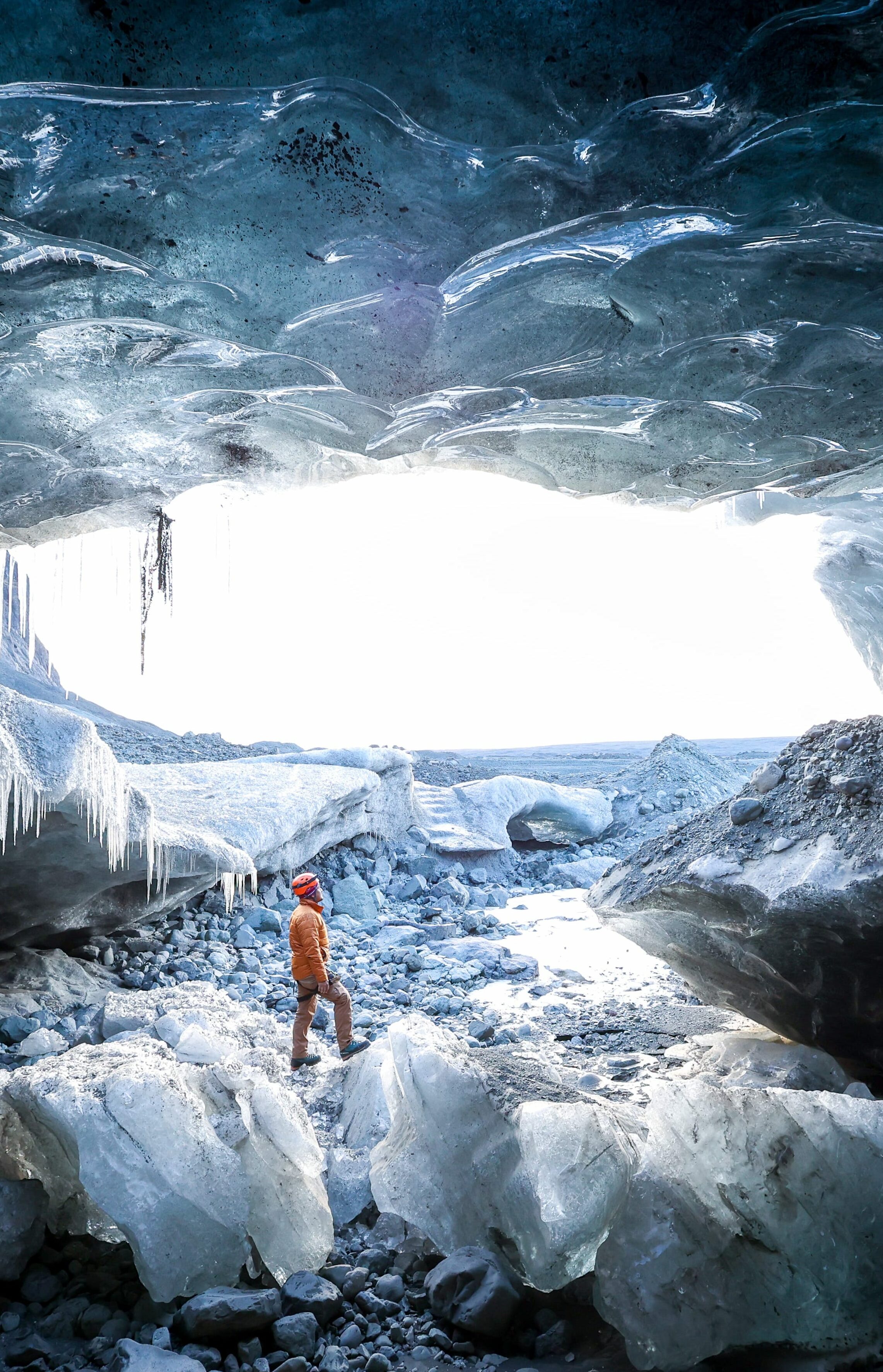 Discover Iceland's Winter Wilderness
As you cross miles upon miles of trails, rivers, and mountains, you'll be awestruck by landscapes that defy the laws of nature. Azure ice caves, ethereal greens of northern lights, and snow-laden valleys swirl together, creating a palette of electric colors that will follow you along this winter hiking journey.
And while summer pulls in the majority of visitors, winter is the one unveiling Iceland's unmatched raw power of nature. Welcome to some of Europe's most wild terrain—clad in snow and ice, featuring warm hotels and soothing hot springs awaiting you at the end of the day. Discover the untamed, otherwise-inaccessible-in-wintertime parts of the South Coast and Highlands by joining this epic hiking adventure.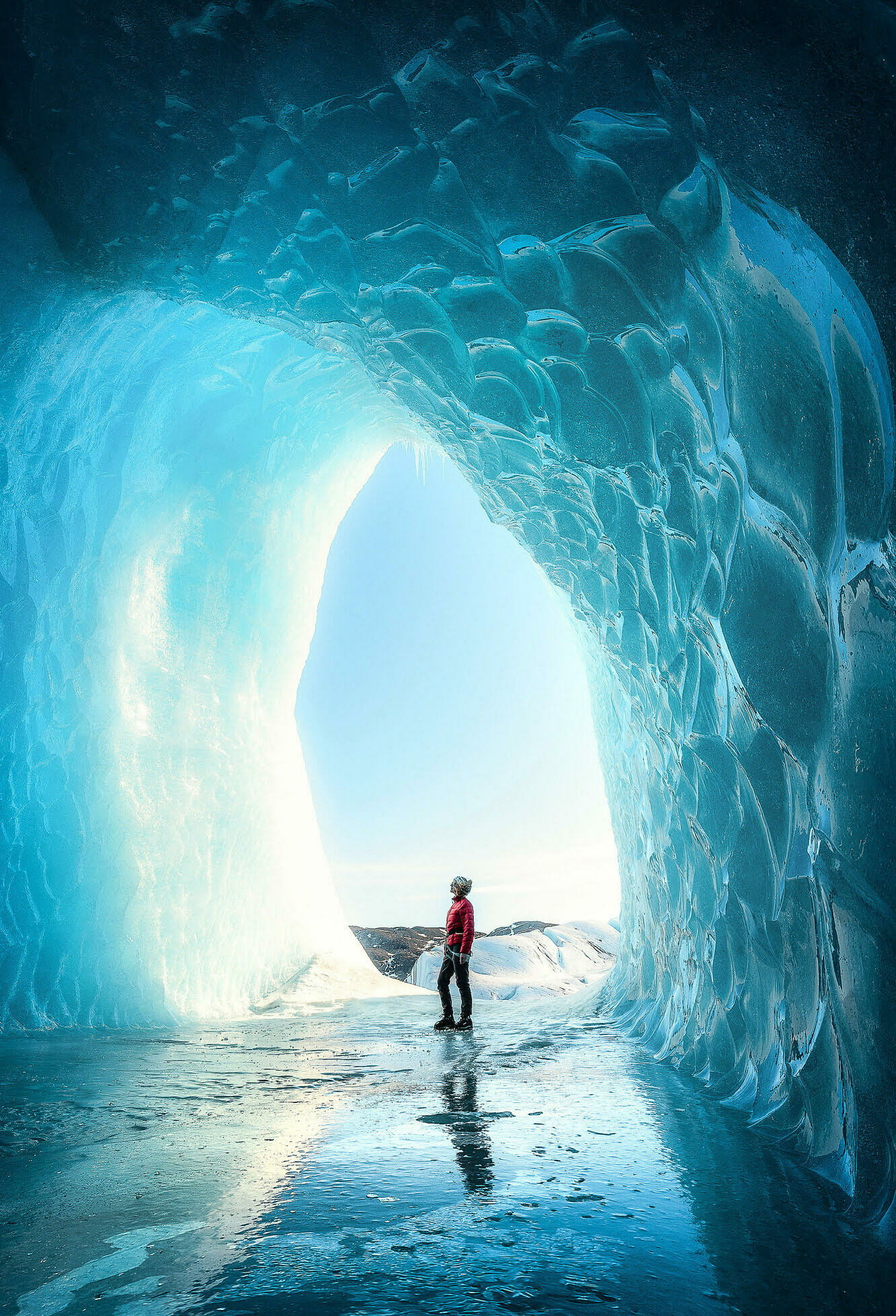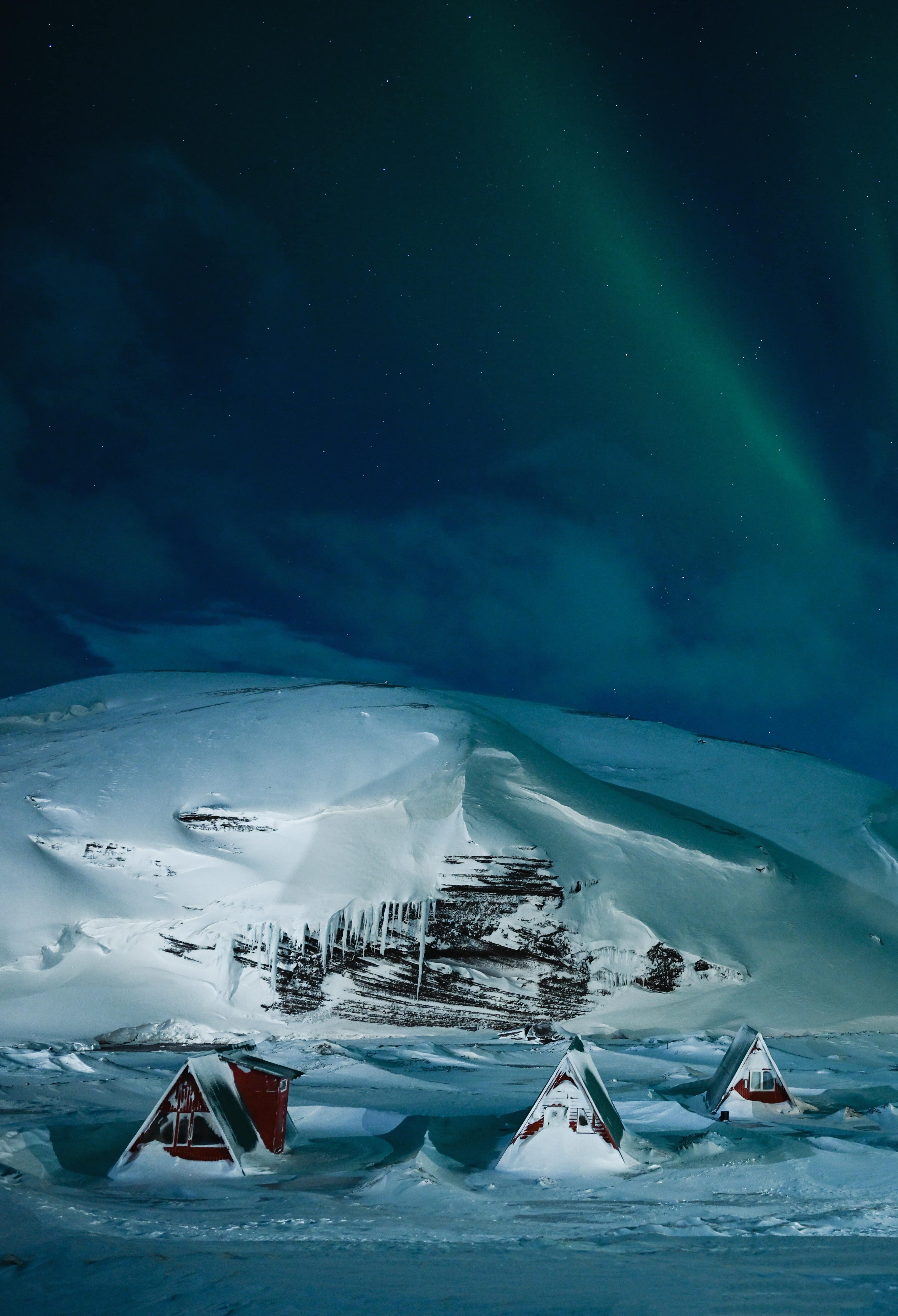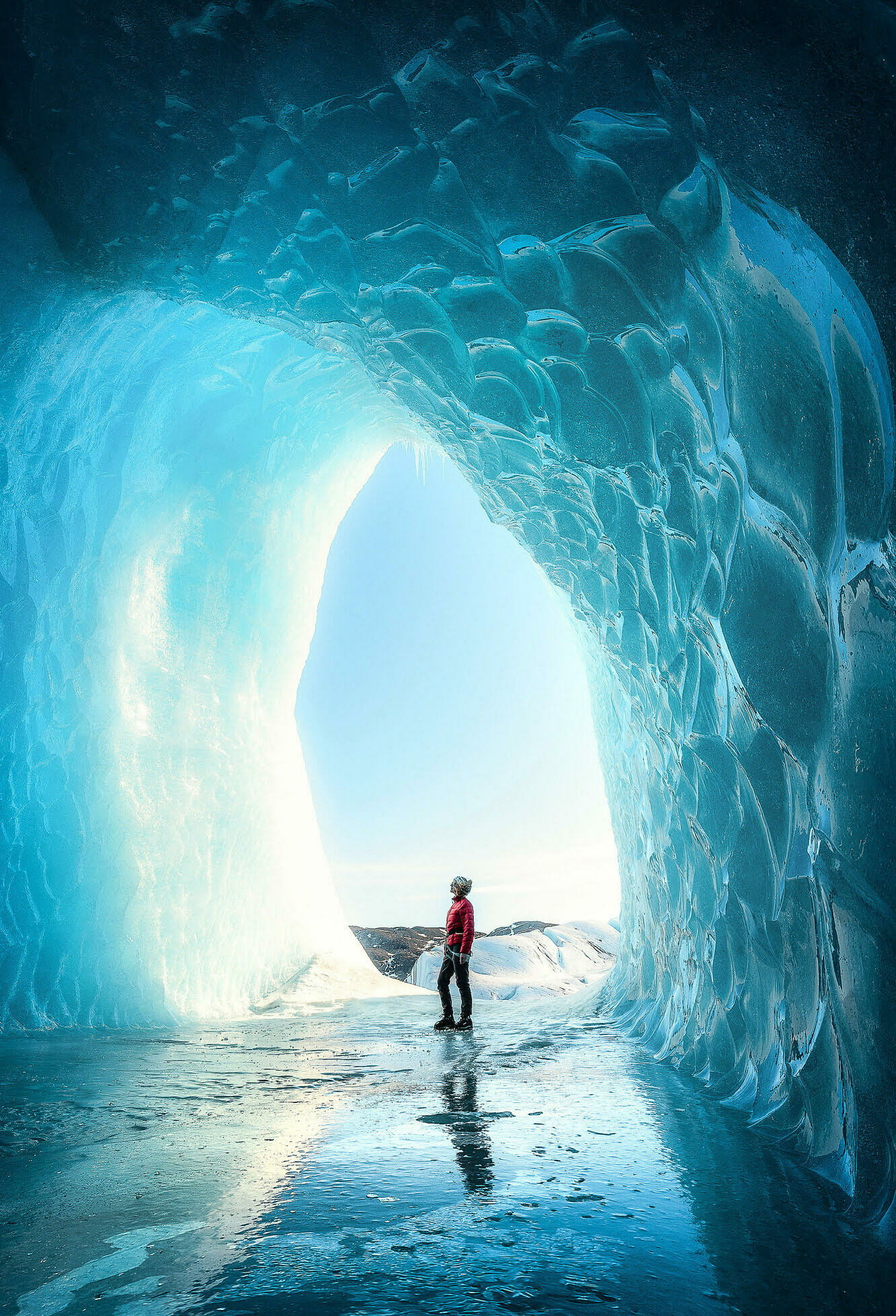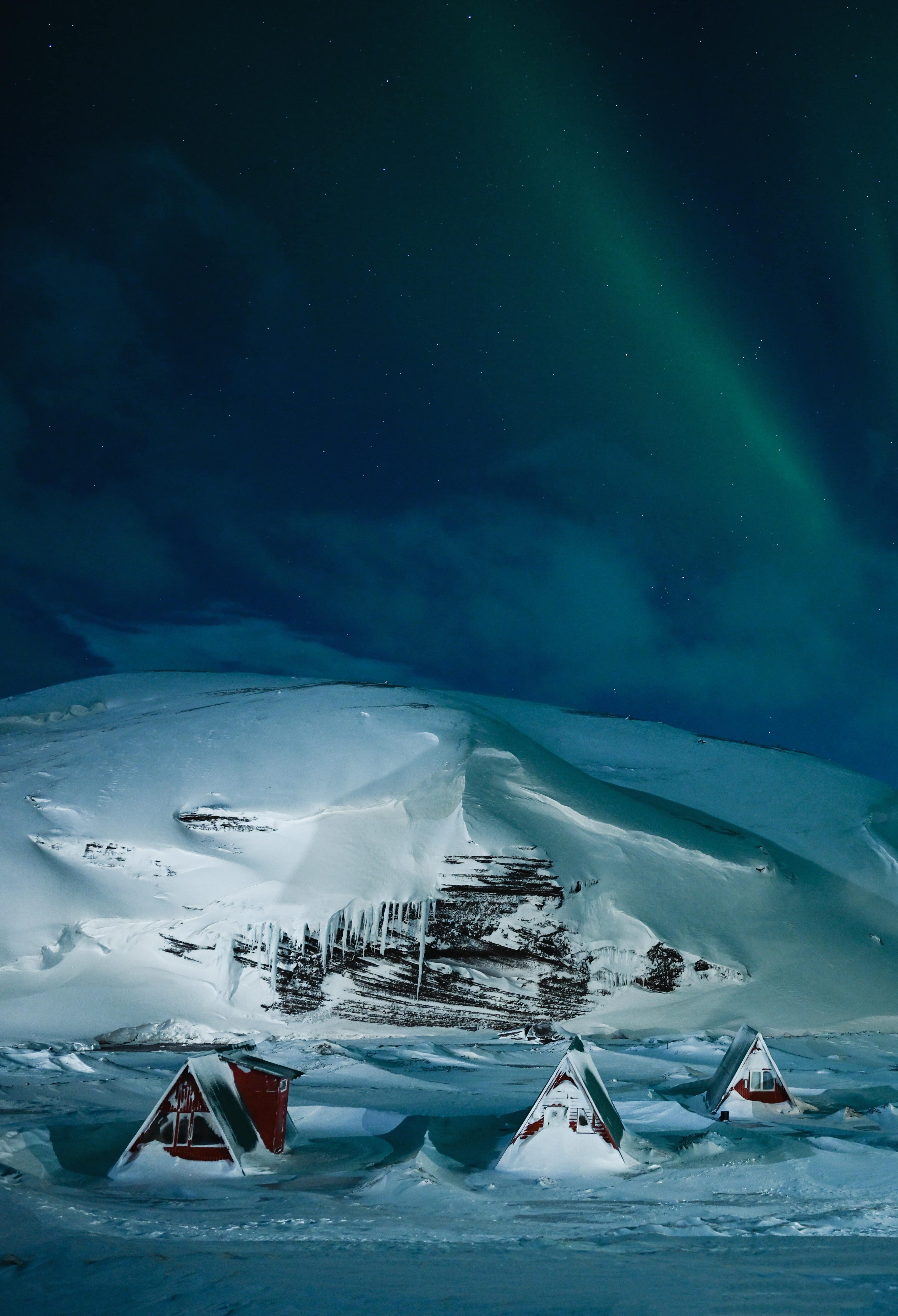 Boundless terrain under the northern lights
Iceland is a land of glistening glaciers and roaring volcanoes, lying on the constantly active geologic border between North American and Euroasian tectonic plates. With the Arctic Circle pouring frigid air from the north and the driving warm Gulf Stream from the south, Iceland coalesces in a land of diverse and vivid landscapes—some of which only exist in the wintertime.
Covering almost 40,000 square miles, Iceland is a place where nature weaves a tapestry of spectacular landscapes, where 265 icy glaciers meet 130 fiery volcanoes. There's no better place to forge your own path than in one of Europe's largest untamed tracts. With black sand beaches, thundering waterfalls, geothermal wonders, and ice caves dotting this mystical land, even the most experienced adventurers will be delighted.
64°96′ N AND 19°02′ W
UNIQUE HIKING SITES
40,000 SQUARE MILES
OVER 256 GLACIERS
130 VOLCANOES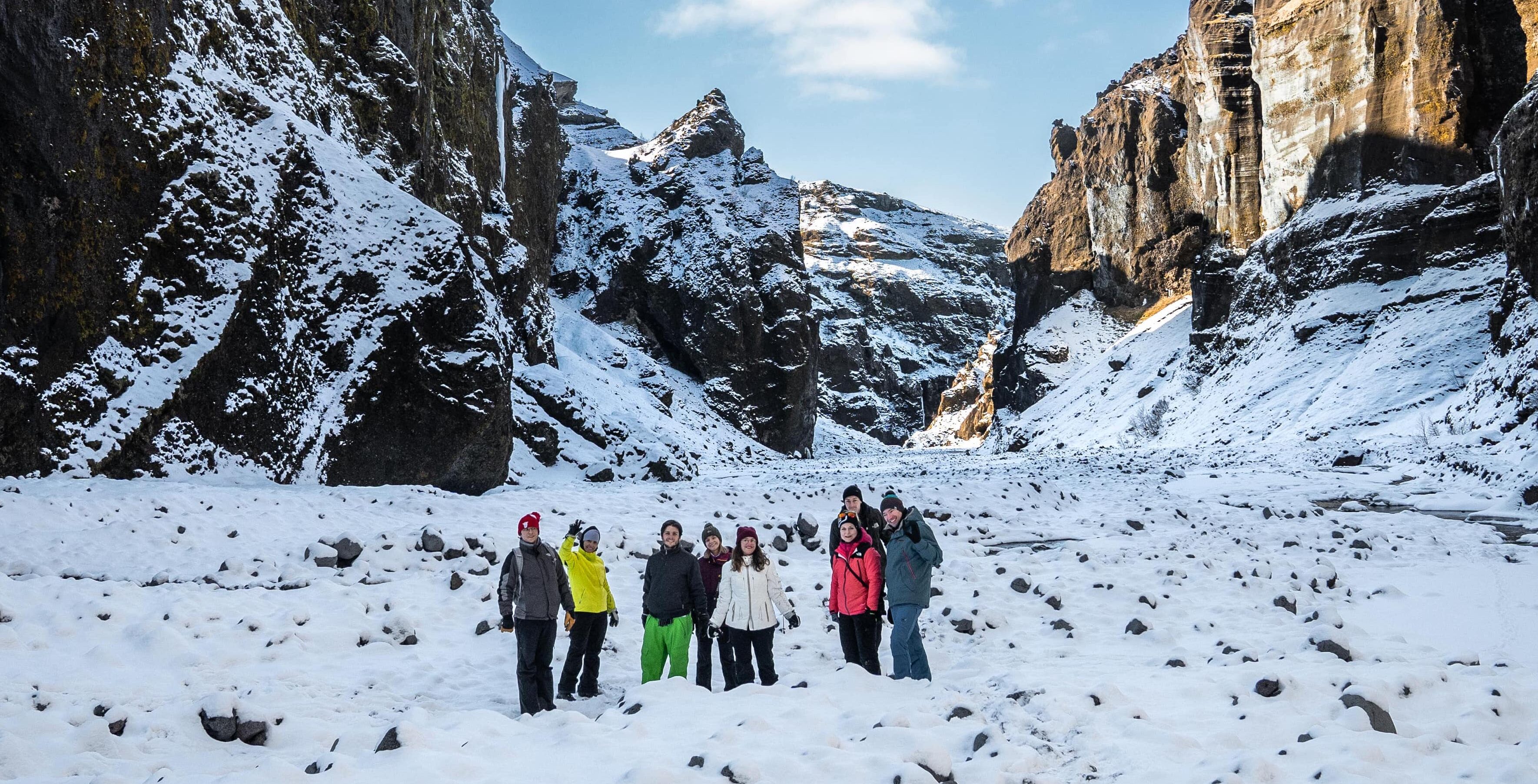 Nature in its most untouched form
Access otherwise inaccessible places and snowshoe and climb to the furthest reaches of this volcanic island—the remote corners of Iceland are like portals to another world. Far removed from the crowds and urban areas, not many people get a chance to witness the beauty of these places, especially not when they're covered in snow.
Energize your mind and soul as you scale the peaks of dormant volcanoes, climb pristine frozen waterfalls, and spend hours hiking in snow-carpeted lava fields. Revel in the ever-changing landscapes unfolding right before your eyes.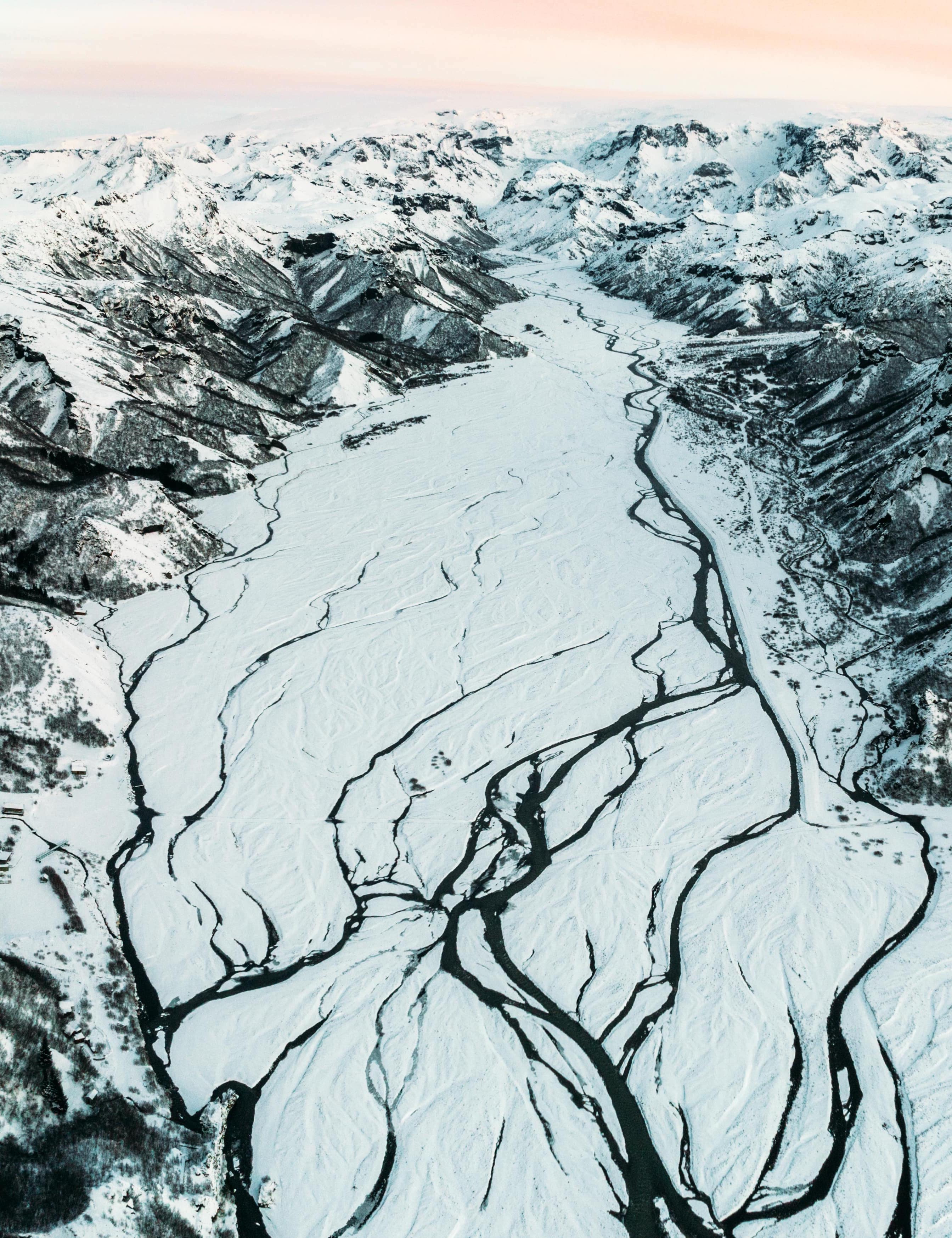 Unwind in the warmth and comfort of authentic accommodation
Leave your heavy backpacks at home. All you need is a daypack, your mountain boots, and a little admiration for the cold. After a day out exploring otherworldly landscapes, return to your accommodation, warm your toes and observe the starry skies dancing with spectral lights. Warning: this may be so cozy that you won't want to venture out.
Enjoy long sunsets and sunrises, relax in steaming hot springs and spend cozy nights in hotels or guesthouses. With inviting facilities and common areas ideal for bonding with your group, you'll feel like you're on a big family trip!
EXPERIENCED GUIDES
MODERN FACILITIES
HISTORICAL GLACIERS
SNOWY LAVA FIELDS
HOT SPRINGS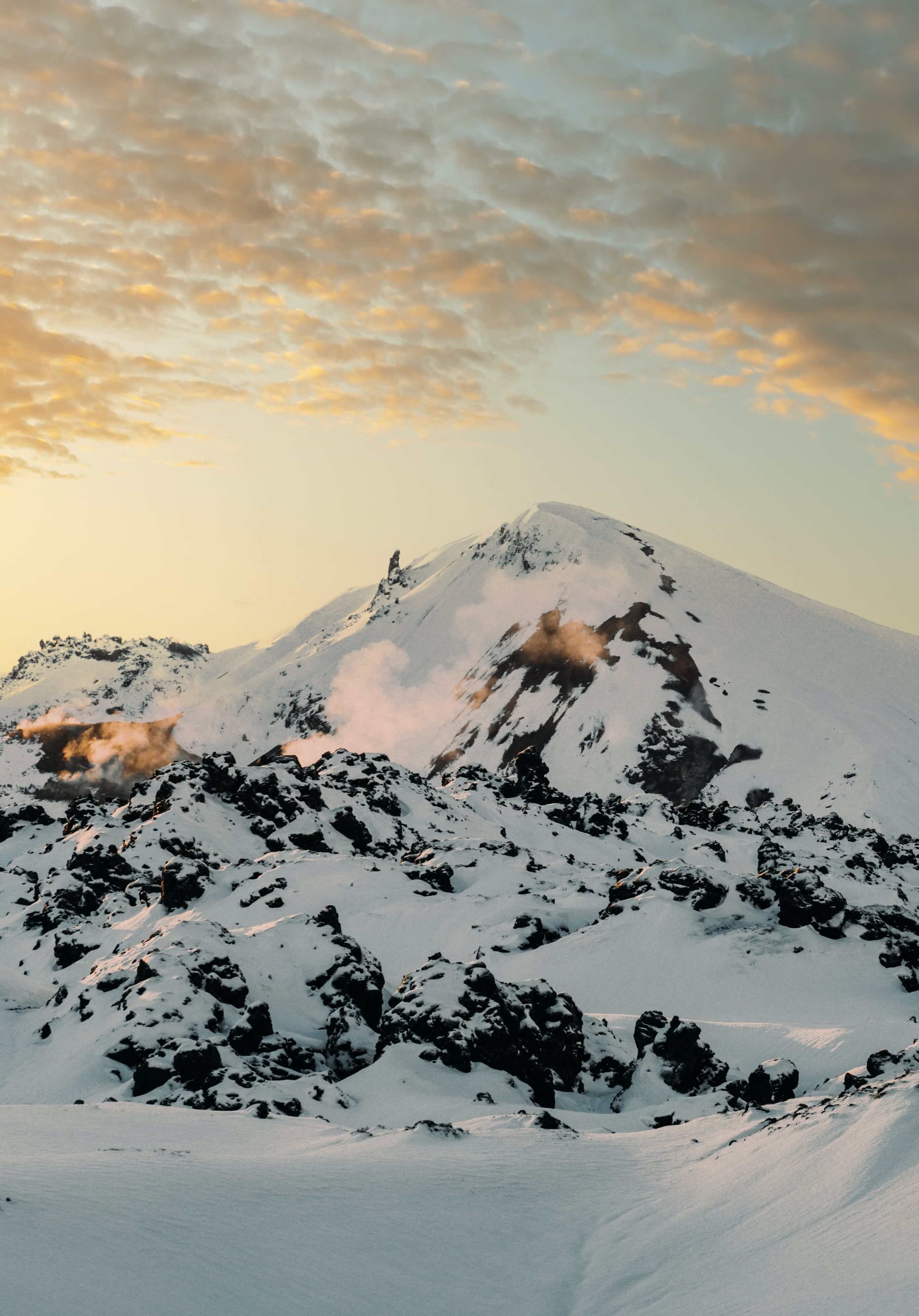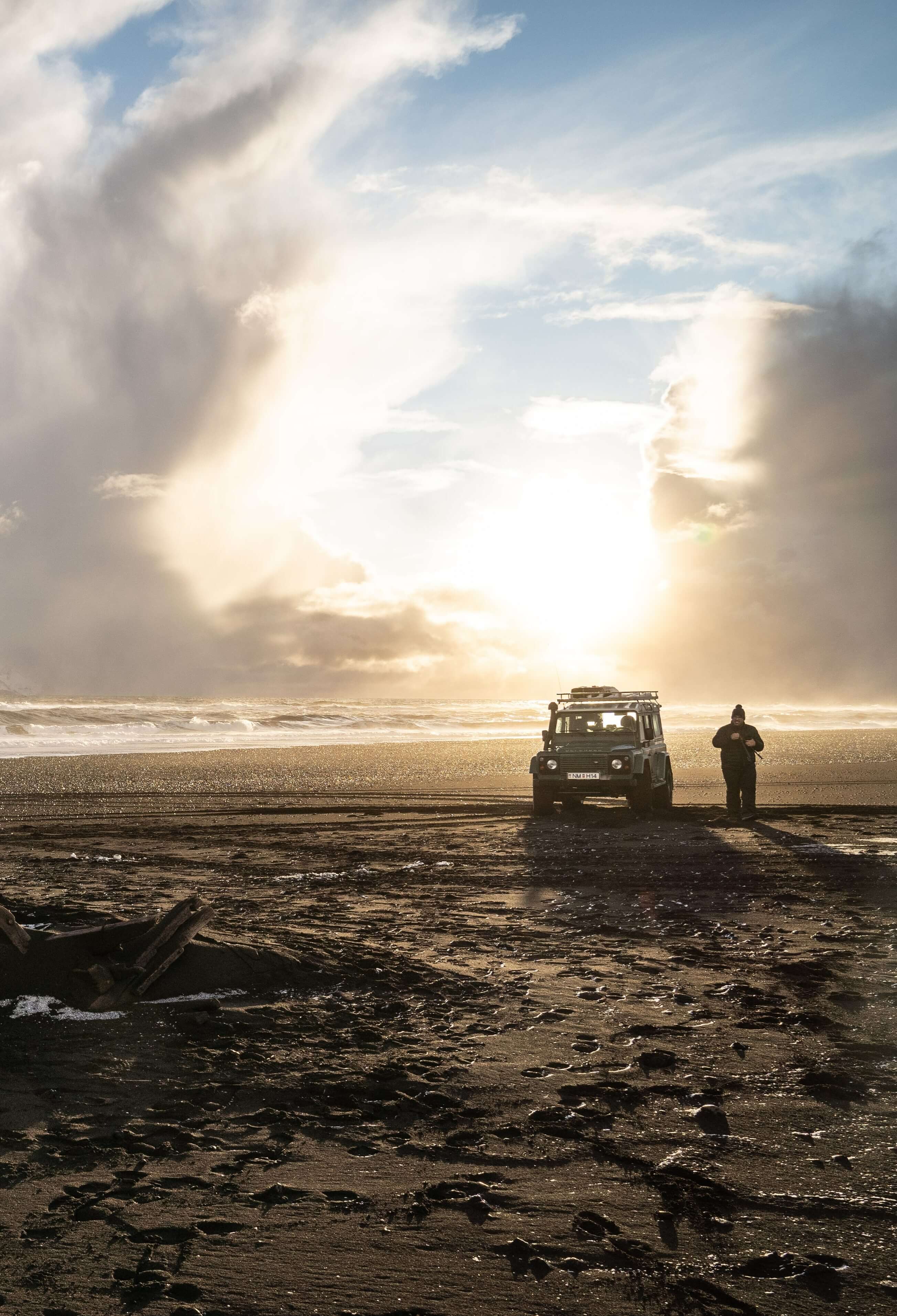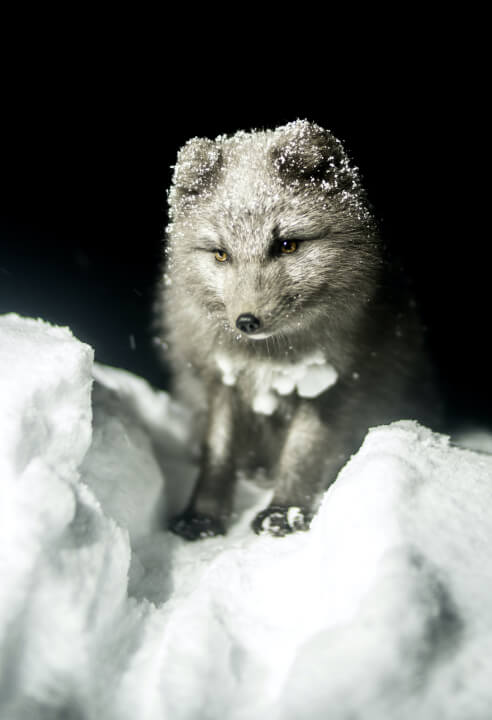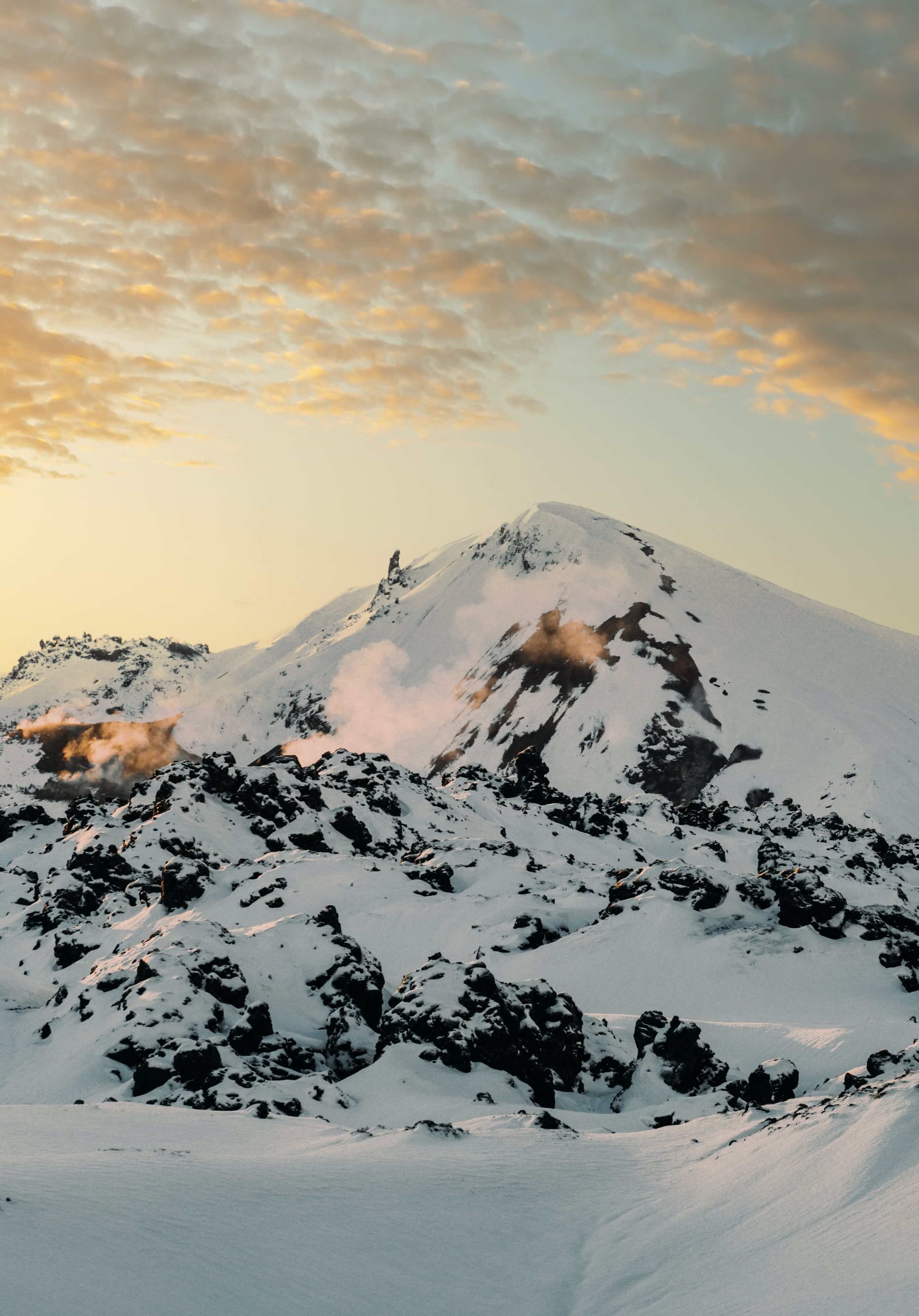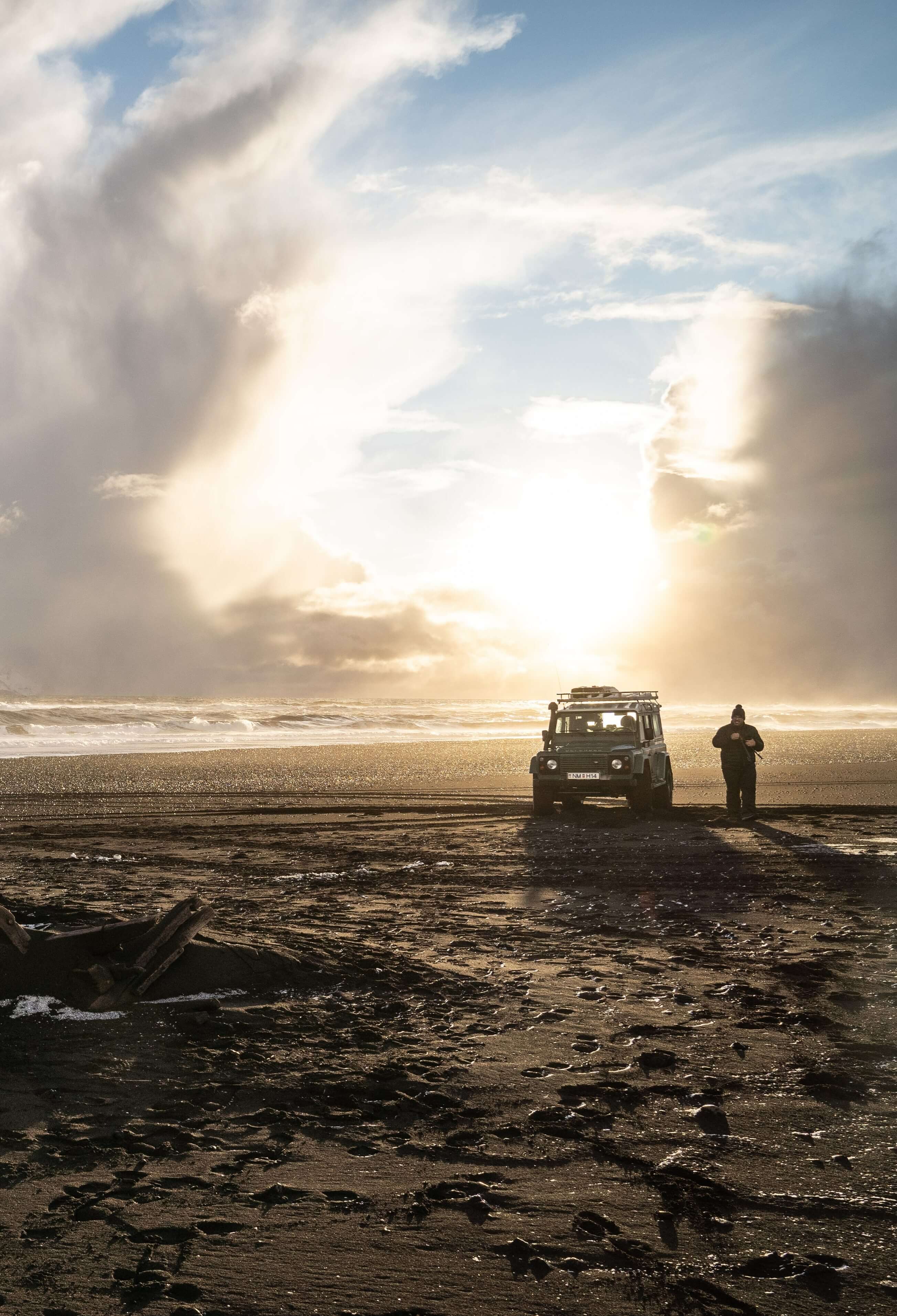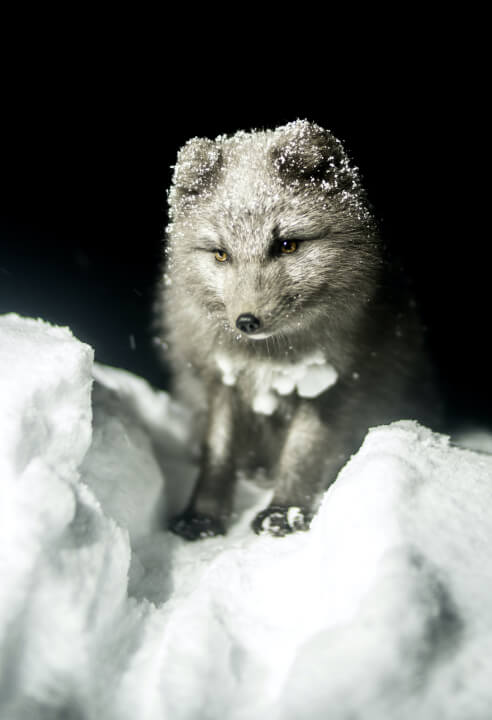 A surreal experience awaits
Expect the unexpected in the Land of Ice and Fire
Witness the dance of the Valkyries
Explore glacier-formed canyons during the day, and bask in the glow of the northern lights at night. For Vikings, the lights represented the Valkyries who guided the souls of fallen warriors to Odin's Valhalla. As their dance lights up the sky, enjoy the complete silence around you—the only thing you will hear is the breeze blowing through the frozen birch trees.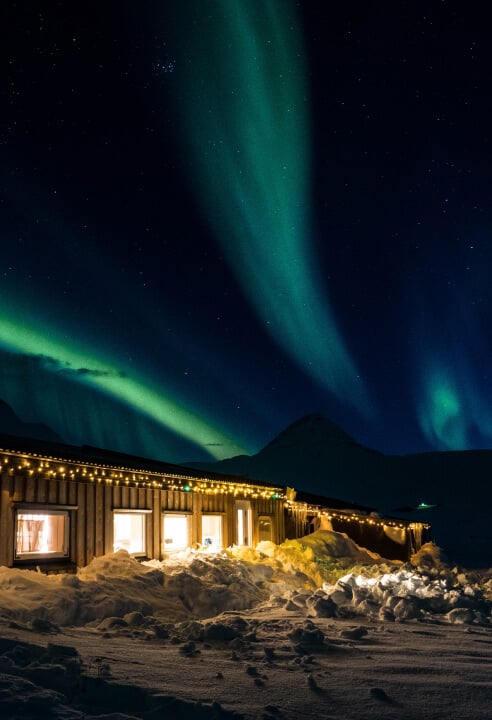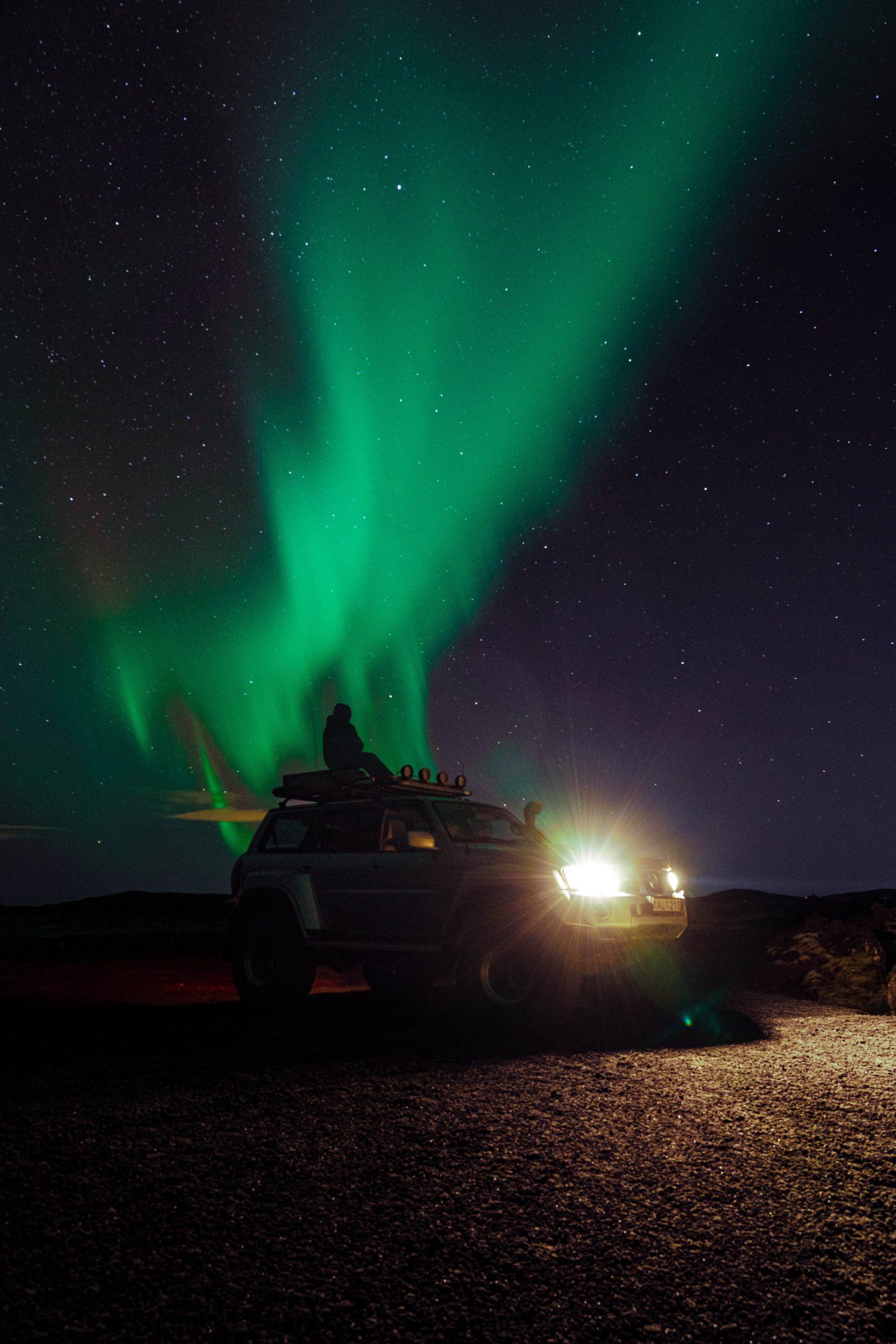 ENTER A SUBGLACIAL REALM OF ICE CAVES
Only accessible during wintertime, ice caves of the mighty Vatnajökull glacier are an intricate labyrinth of frozen wonders presenting a surreal playground for explorers. Designed by nature's genius—glacial movement, melting and refreezing of water, erosion of ice—these ice caves feature iridescent blue hues and otherworldly ice formations.
The interplay of light and ice creates unforgettable moments of vibrant colors, illuminating the translucent ice with ethereal radiance. Exploring these frozen-cathedral-looking ice caves is an experience for the books.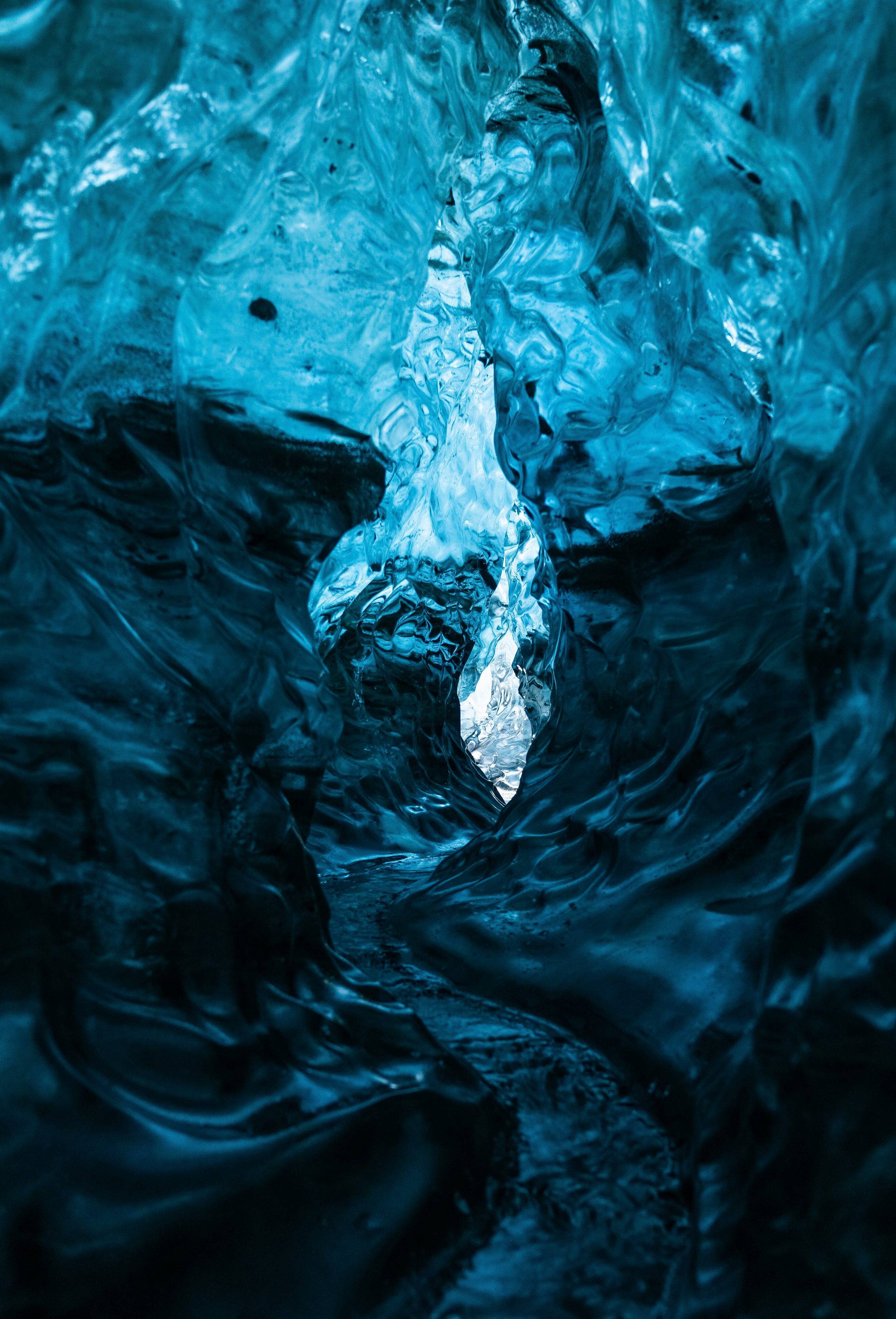 SAFELY NAVIGATE THE UNTAMED WILDERNESS
Due to Iceland's ever-changing weather conditions, no plan is ever set in stone. As much as your guide will try to stick to the original itinerary, some changes are always possible. You'll evade the tricky weather conditions with 4×4 durable trucks with massive tires modified to handle the Icelandic conditions.
These vehicles will provide safety and unparalleled flexibility. Amazing roads and trails to frozen waterfalls, volcanoes, secret canyons, and the wildest parts of Iceland are waiting for you!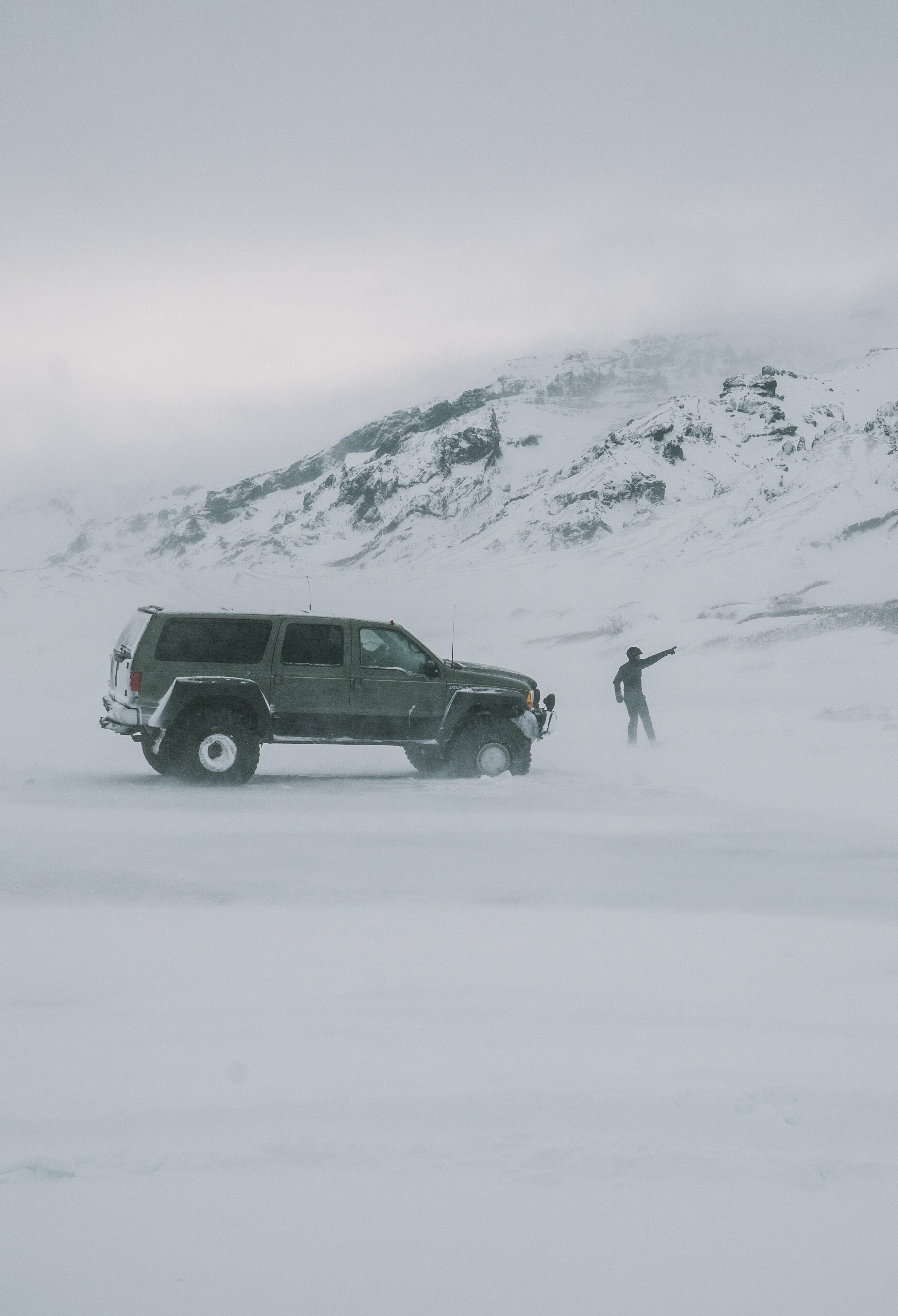 Your guides
Albert Ojembarrena is an AIMG Mountain & Glacier Guide and the owner of Amarok Adventures. Alberto has guided adventure treks in Iceland, Greenland, South America, and Nepal and worked as a documentary and travel photographer for international magazines. He has lived in Iceland since 2015, traveling the country discovering hidden gems and loads of adventure off the beaten path — always with his camera in tow.
Mónica Fuentes is a Mountain guide certified by UIMLA. She is experienced in mountaineering, sport climbing, and skiing. Originally from Spain, Mónica shares her love for nature and the outdoors with clients all over the world. She knows her way around Iceland's hidden gems, as well as all the best spots in Black Forest, Morocco, United States, Scotland, and Nepal.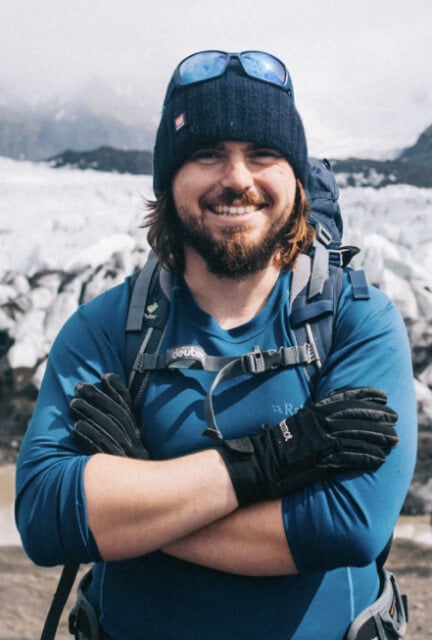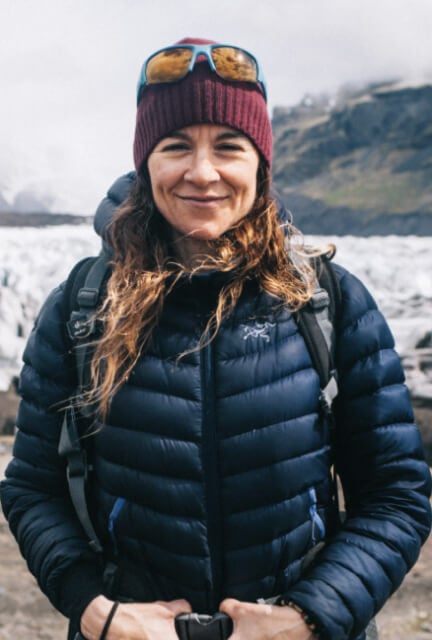 It was hard choosing a company out of so many, but AMAROK rocked it! Monica and Alberto are just these kind of people you want to hang out with, plus they have those super cool Defenders (which are amazing for photography). Every place they will show you is gonna blow your mind, no matter the weather. It's definately money well spent! Thank you so much guys, loved every minute of the trip 🙂
Iceland is an amazing place but very vast and it's best to let the locals show you the really magical and secret spots. Amarok is the way to go and their skilled guides, Alberto and Monica, made our experience memorable and comfortable. You'll get a sweat going and you'll be rewarded with draw-dropping views and surprises along the way. I'd wholeheartedly say not to miss the chance!