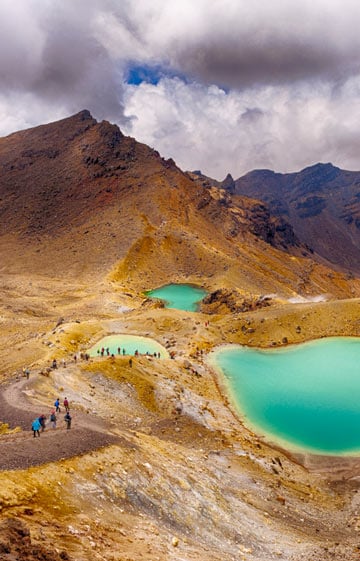 Venture Off the Beaten Path in New Zealand
Think of New Zealand as the master of metamorphosis. Its rolling green hills transform into glaciated mountains, volcanic fields become lush rainforests, while beaches and fjords reinvent themselves as bustling cities.
Floating in the southwestern Pacific Ocean, the country consists of two main land masses: the rugged South and the warmer North Island—the focus of this trip. Across five days, explore all those places you've been googling and surrender yourself to the irresistible beauty of New Zealand's landscapes.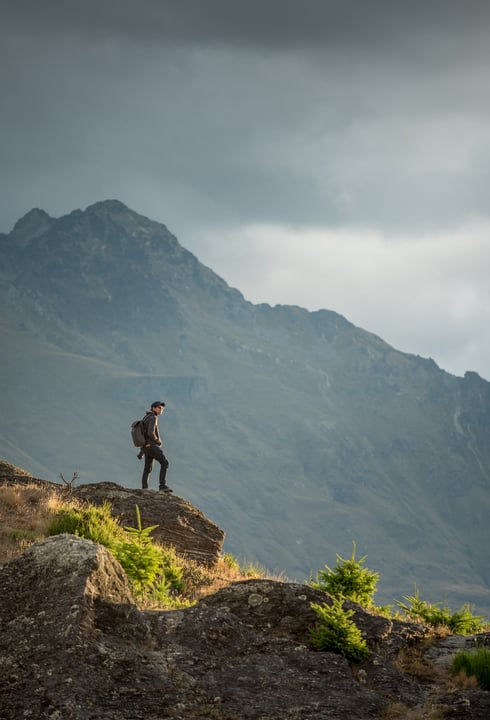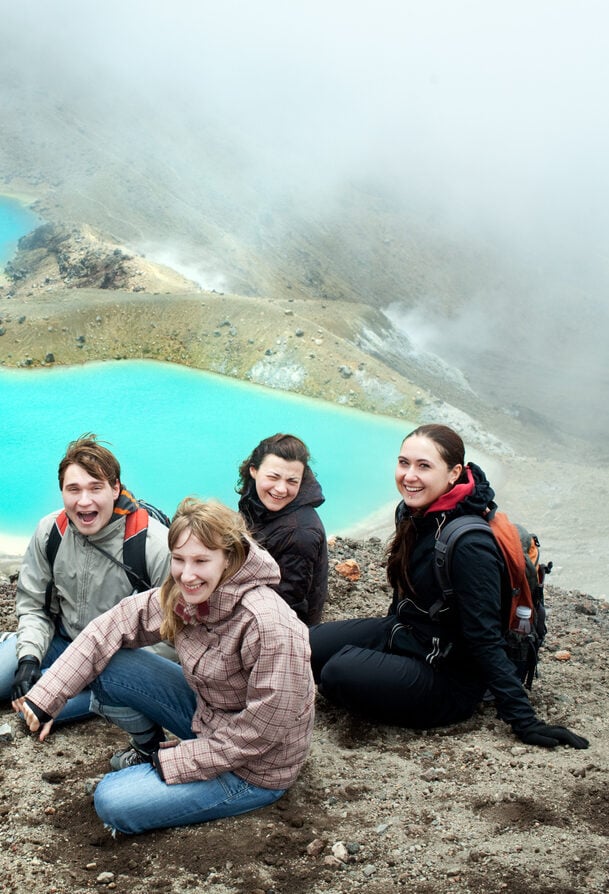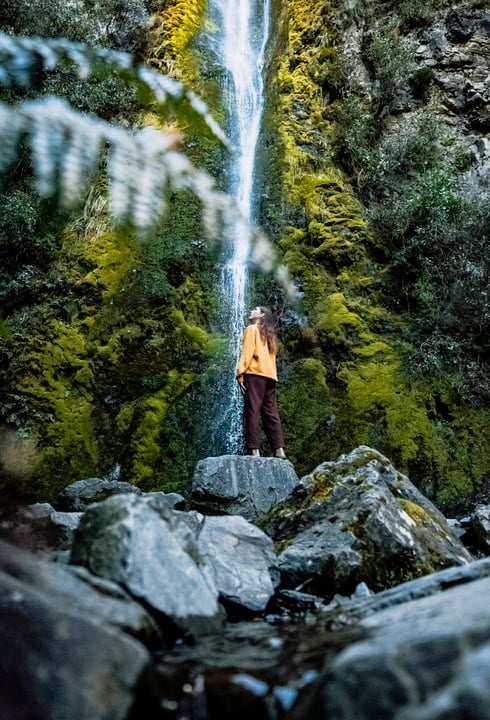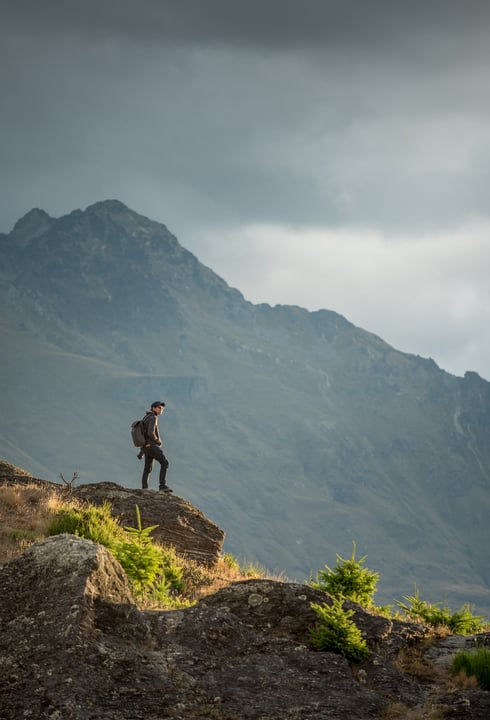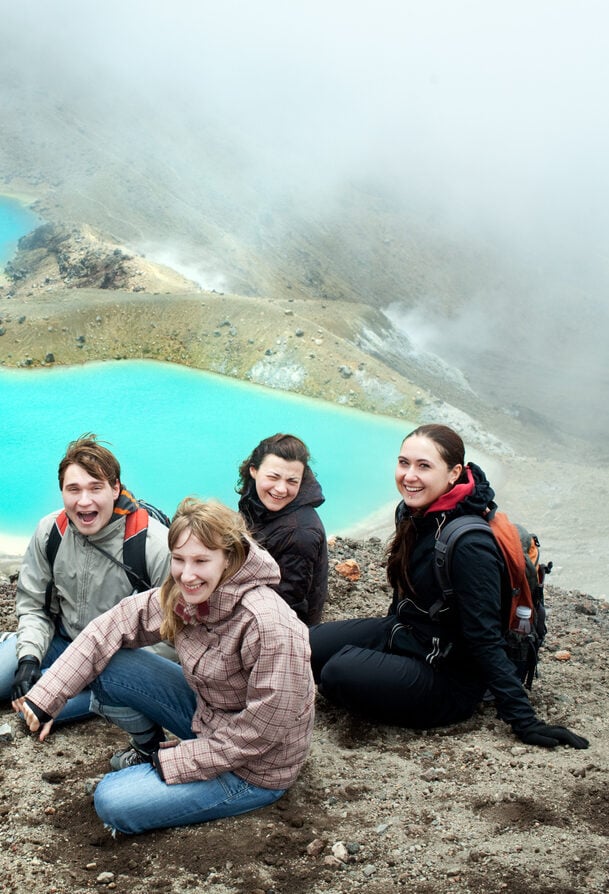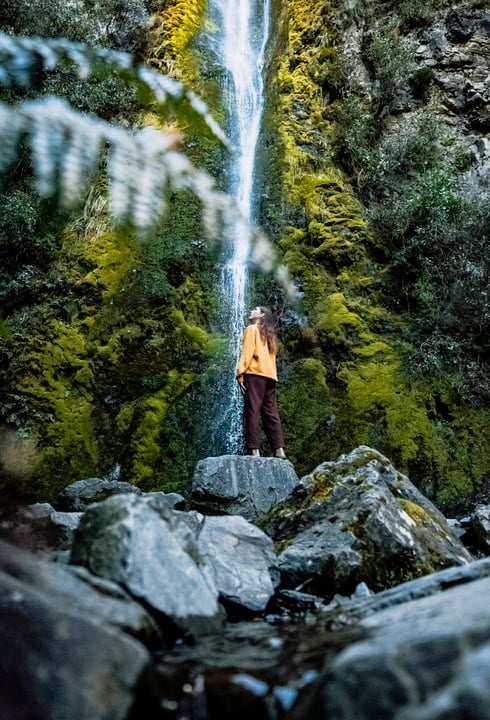 A landscape forged by fire and fantasy
Criss-crossing the island on your southward quest, you'll chart a course into the vast wilderness stretching between pockets of civilization. Starting from the multicultural heart of Auckland to the capital city of Wellington, your seasoned guide will help you string together the highlights.
Get up close with volcanoes in Rotorua, traipse through glowworm caves in Waitomo, and dip your toes in the emerald lakes of Tongariro National Park—an adventurous concoction sure to convert you into an honorary Kiwi.
EPIC VOLCANIC RANGES
GEOTHERMAL WONDERS
MAGIC CAVES & FORESTS
PRISTINE EMERALD LAKES
RICH MĀORI HERITAGE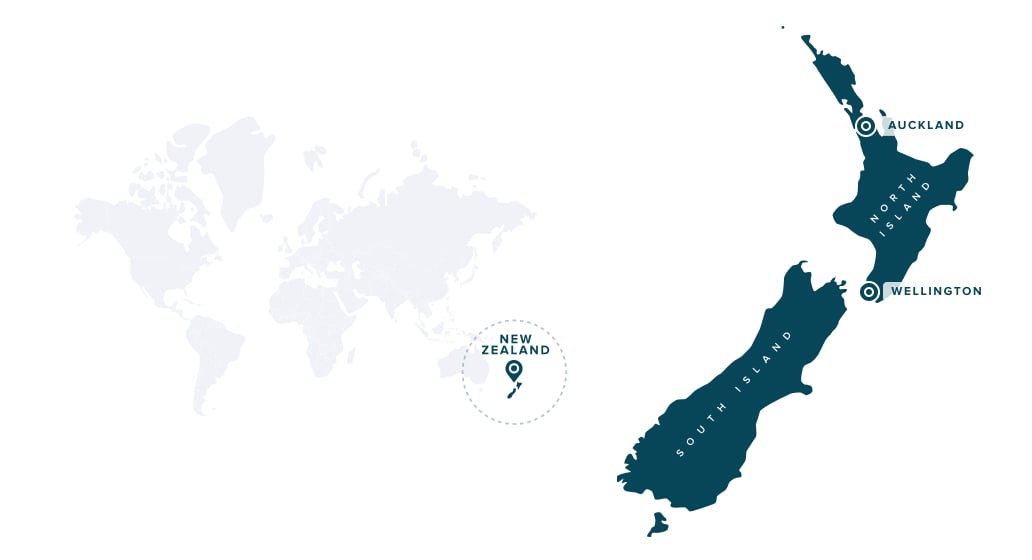 North Island—land of lakes and volcanoes
GREET THE DAY BEFORE ANYONE ELSE ON EARTH
Your New Zealand adventure starts in downtown Auckland, one of the first cities on the planet to greet the morning sun. A scenic drive from there takes you through green patchworks of farmland to the town of Rotorua, renowned for its bubbling mud-pools, crystal-clear lakes, and thermal vents. Let the plumes of rising steam lead the way!
Depending on your chosen itinerary, you'll witness a host of unbelievable sights. Descend into the underground cave systems of Waitomo village, where thousands of tiny glow worms cling to the ceiling mimicking a starlit sky, or veer off the beaten path and explore the Whirinaki Conservation Park, one of the last remaining prehistoric rainforests in the world.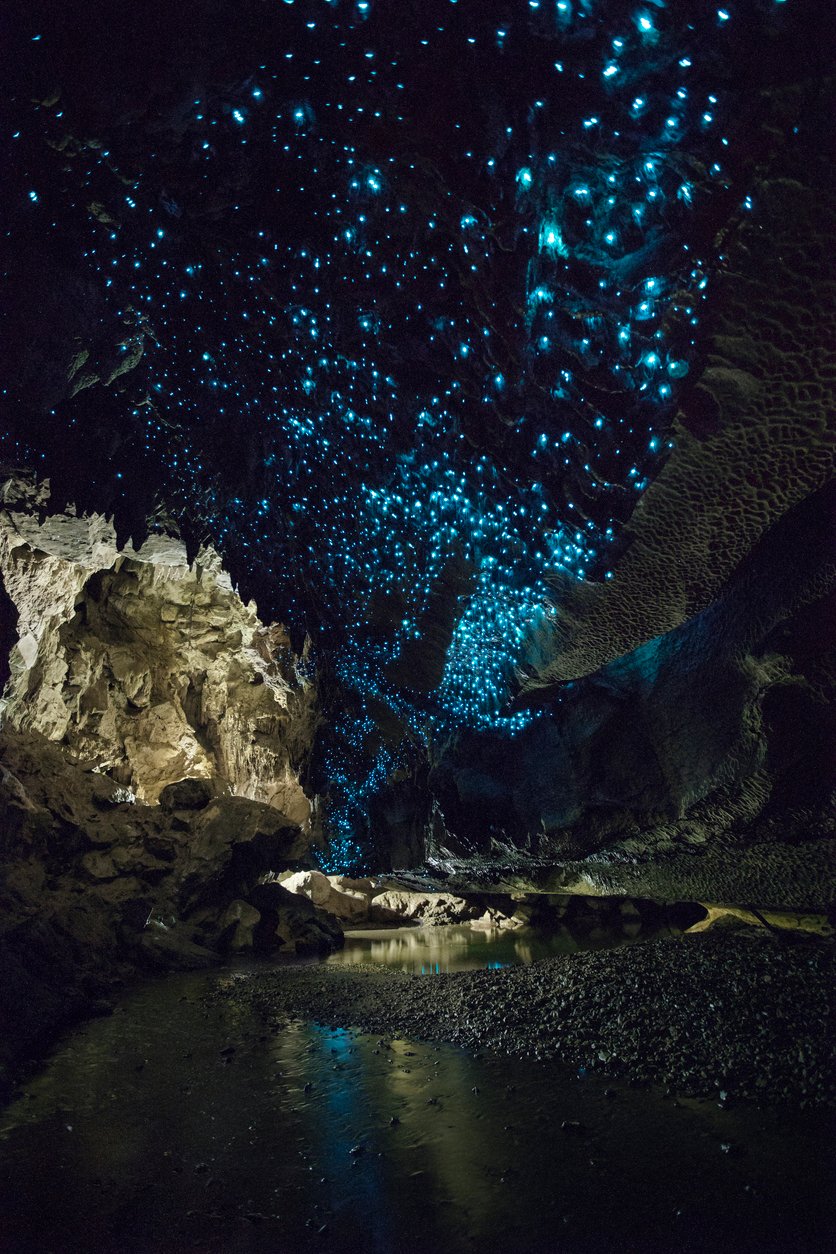 GET A TASTE OF INDIGENOUS CULTURE
Rotorua is the center of Māori cultural tourism in New Zealand, where visitors can learn about the traditional customs, practices and beliefs of the country's indigenous people. The area has been enticing daring tourists since the 19th century, when the largest volcanic eruption in the country's modern history occurred.
Enter the faithfully reconstructed villages and feel your heart pounding to the beat of haka dances. After taking part in an ancient welcoming ceremony, enjoy an evening Hāngī feast prepared by the customary method of placing heated rocks in a pit oven.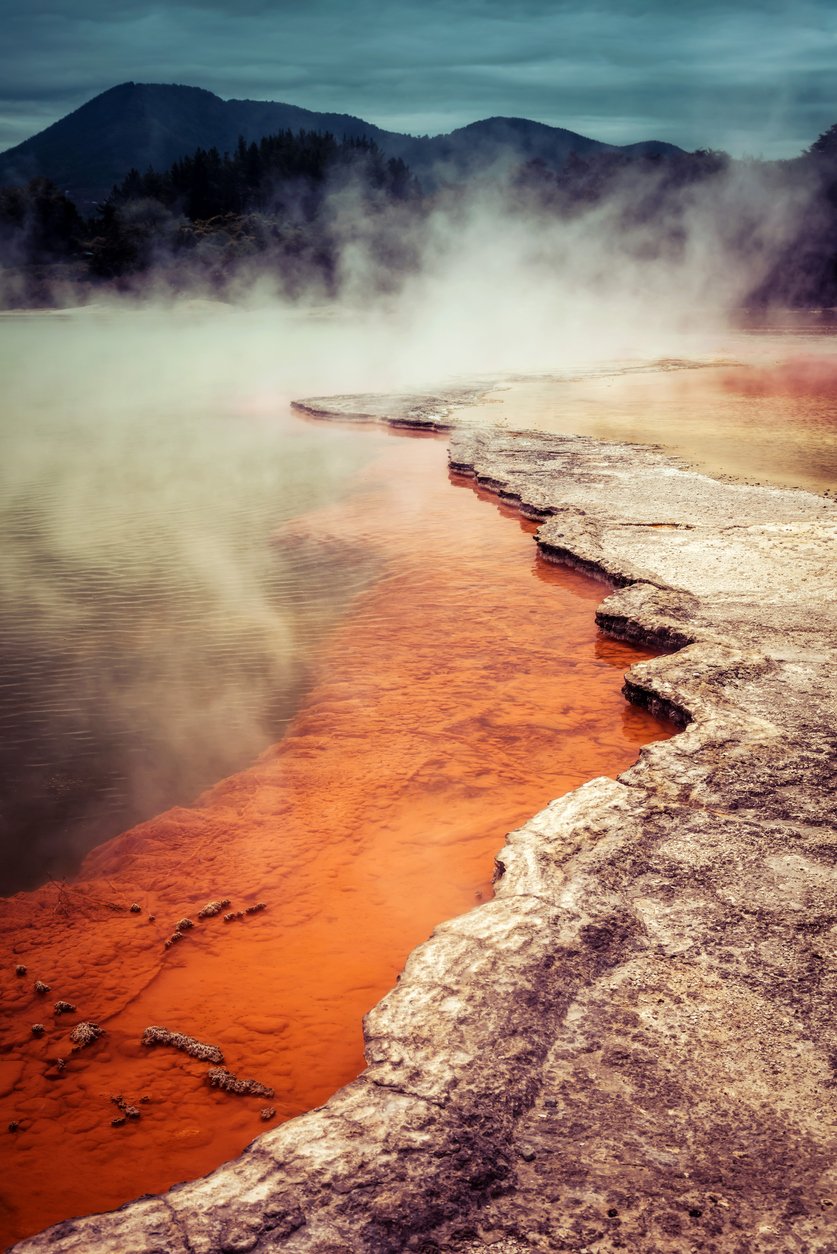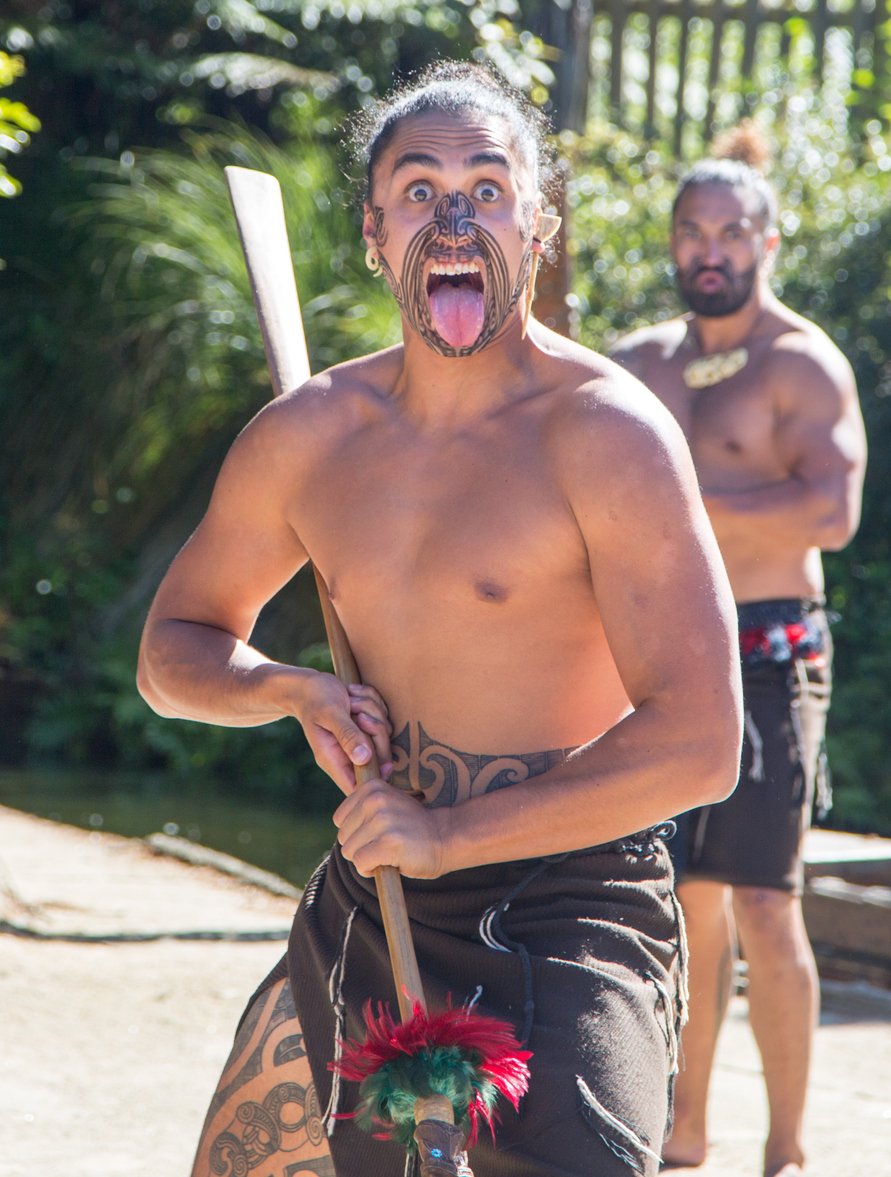 WITNESS THE EXPLOSIVE SIGHTS OF THE NORTH
When you enter Tongariro, New Zealand's first national park, you will be transported to a world of legend and fantasy. Volcanic activity here started two million years ago and continues to this day, shaping a dramatic landscape bubbling with craters, old lava flows, colorful silica terraces and mineral-laden lakes.
It's no wonder these heart-stopping backdrops made their way into the world of The Lord of the Rings. Places like Gollum's Pool and even Mount Doom itself are located right here in the park! And don't think about missing the Tongariro Alpine Crossing, heralded as one of the greatest day hikes on the planet.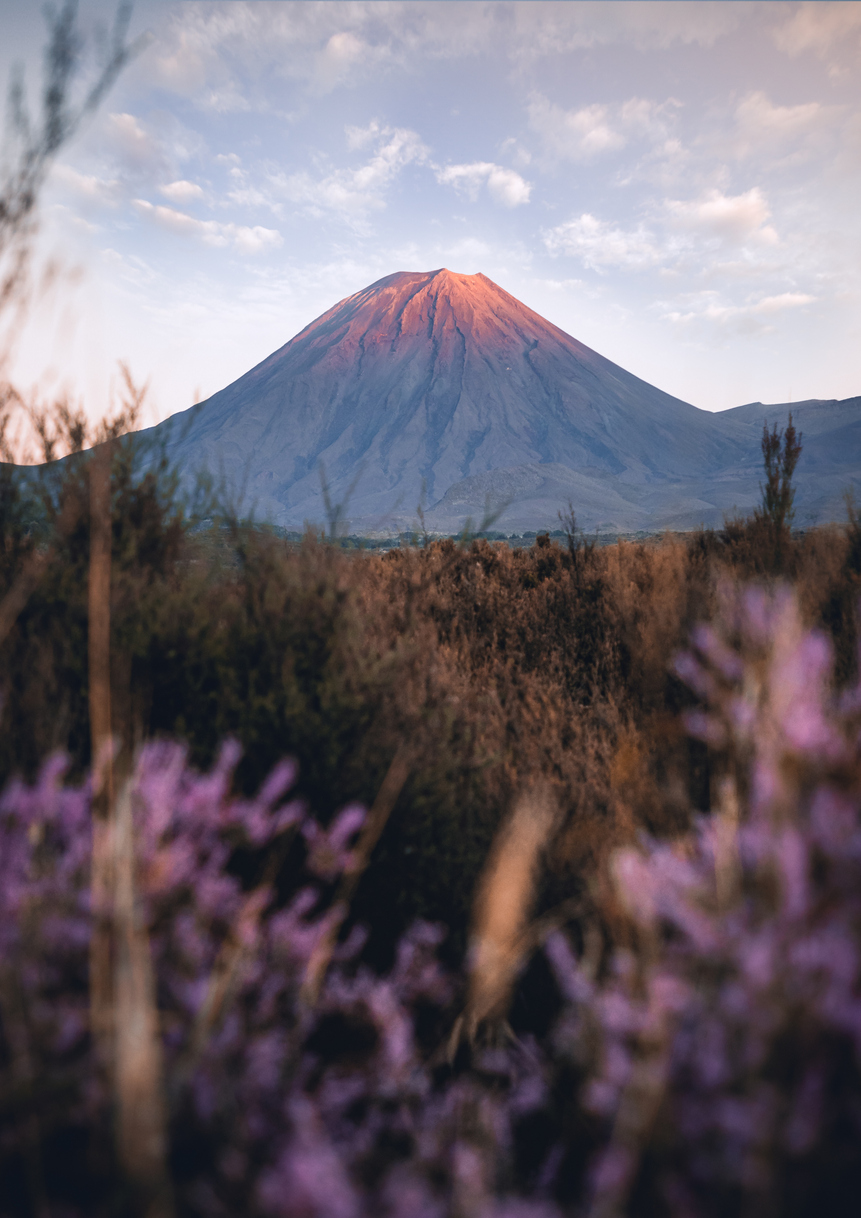 Fill your heart and mind with wonder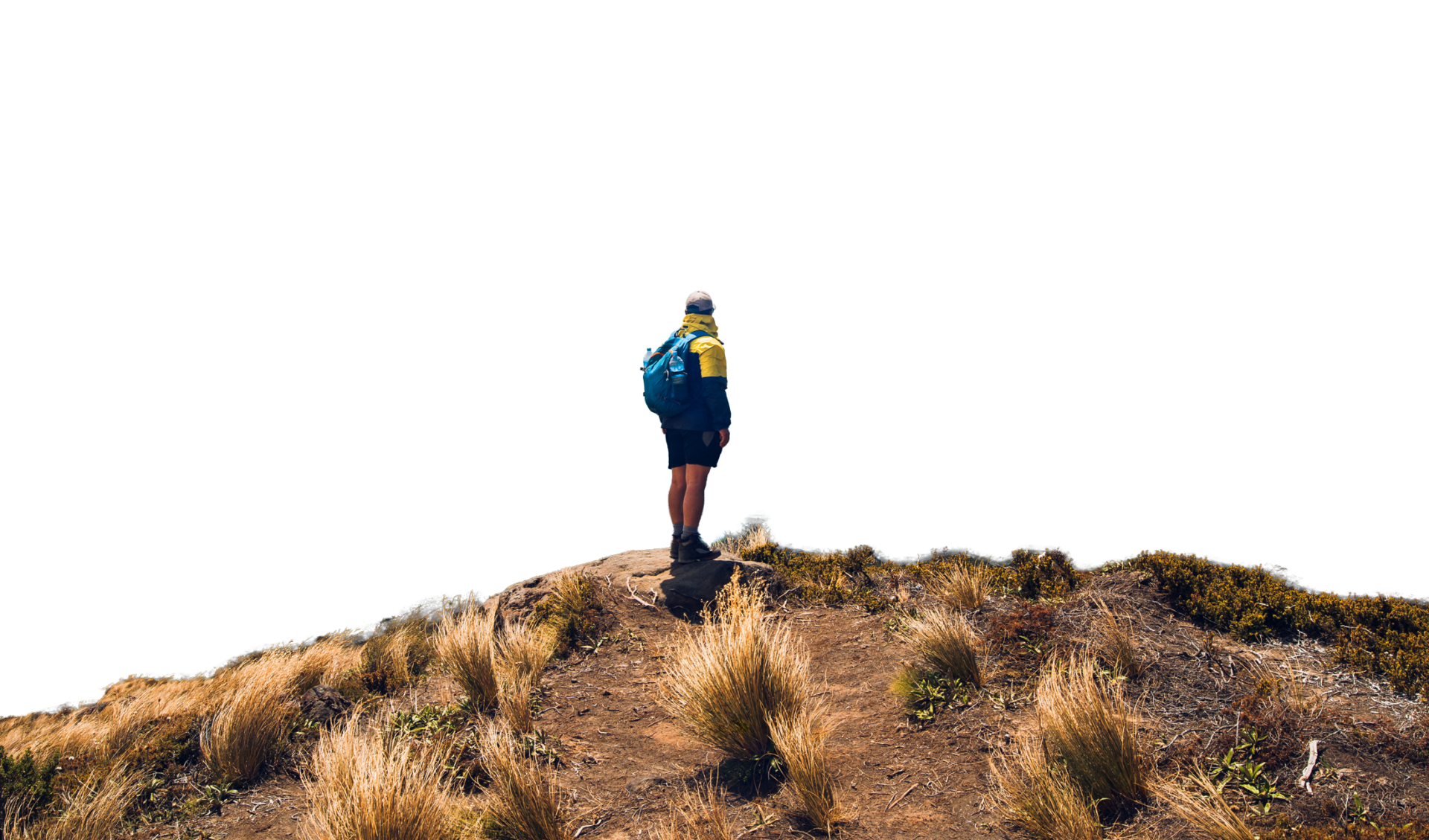 Embark on your very own quest across Middle-Earth
Just as the valiant Fellowship of the Ring journeyed to the gates of Mordor, you will hike your way across these mystical lands to reach the sandy beaches of Wellington—no less epic, but much more comfortable!
If you're looking for a shorter, less intensive itinerary, this all-inclusive 5-day tour of North Island is right up your alley. Previous outdoor experience is not required and the accommodation is in cozy hotels and lodges.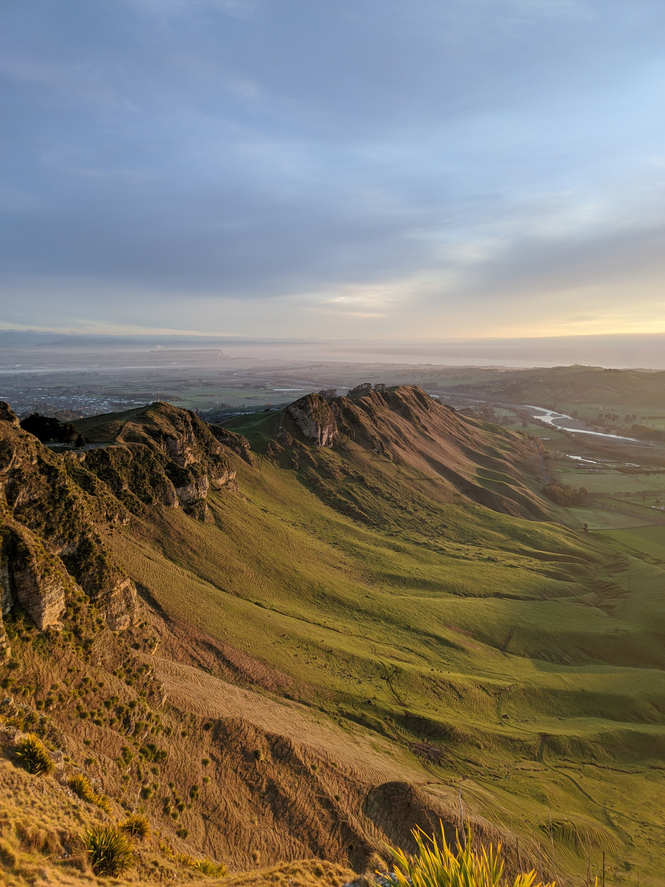 Explore the Land of the Kiwis with a local guide
Your guides
An Oregon native, Kath Watzig came to New Zealand in her early twenties. Her love of nature and a practical outdoor life have seen her work range from landscaping to running a small tree nursery, and nowadays—guiding, to which she brings an infectious enthusiasm for all things Kiwi.
Having grown up with an avid adventurer for a father, Chai Pyle feels very much in his element guiding guests through bush and over mountains. His love for learning and experience in the outdoor industry took him from New Zealand and Nepal's whitewater kayaking scene all the way to employment as a hiking guide in NZ, where he finds great reward in going on adventures with friends and visitors alike.
Hiking New Zealand is a small, but very dedicated team specializing in matching adventurous travelers with their dream holidays, both in New Zealand and beyond. They are passionate about active travel, wild places, and their conservation, and extremely enthusiastic about sharing their wilderness discoveries with their guests.
This tour was absolutely amazing. Our guide (Justin) was extremely knowledgable, friendly, and fun! He planned the adventure around the weather and everyone's needs. This was an unforgettable experience and I highly recommend it.
In 5 days there is a lot packed in, but the pace feels about right. Lots of lovely walks, with the Tongariro crossing the last and most spectacular. Very good accommodation and meals along the way. A thoroughly enjoyable way to see the natural beauty of the north island.
Our experience with Hiking New Zealand, (Northern Portion ) and most particularly our guide, Justin, couldn't have been better. Despite the unpredictable weather Justin assessed and reassessed the best routes and days in order to make our hikes successful. His knowledge of all things environmental added an element of interest we had not anticipated. Additionally , Justin was a great cook and an affable companion to our small group. It was an excellent experience and we would recommend Hiking New Zealand to anyone wishing to explore the beauty of New Zealand.
I enjoyed an unforgettable, amazing and well organised week with Hiking New Zealand. Our guide Grace did a brilliant job in bringing us New Zealand's nature and practical tipps for this outdoor adventure closer. In a small group of 6 we discovered remote, stunning places which you might not visit on your own, cooked tasty meals and had lots of fun. Recommendable from A to Z!
Having made other plans for the South Island, we were thrilled that Hiking NZ offered a separate trip in the north. Our trip could not have been better. Because we are older (in our 70's), we had some anxiety about whether we could do the hiking and whether we would hold others up. These concerns turned out to be unwarranted. Yes, on some hikes we were slower than some of our companions. This didn't seem to phase either the other guests or our guides. Eva served as "sweep" and saw that we made it to the end of each hike without incident. For those of us at the back, she served as a lovely companion.
The Tongariro Alpine Crossing was the highlight for us, and, with Justin and Eva guiding, we managed the hike, including the few hundred yards of scree that had been on our minds for days. Hikes and activities other than Tongariro exceeded our expectations. We enjoyed keeping very busy.
The food and accommodations were terrific. We hadn't expected such luxury.
We certainly were given a very high adventure experience – some of the weather was very challenging, but it certainly made it a very memorable trip, especially the first day of the Northern Tongariro Circuit!
Justin was a truly wonderful guide- very knowledgeable, very caring and constantly thinking of how best to keep us safe & well