The 6 Best Moab Mountain Bike Trails To Become a Better Rider
Unique slickrock terrain. Spectacular desert scenery. Tons of tracks. If you want to progress with your mountain bike skills, do yourself a favor and spend a week in Moab.
Table of Contents
At first glance, the mountain biking in Moab seems borderline insane. Before I'd ever made the trip, I remember staring in awe at photos of friends riding on what looked like another planet, their tires clinging to walls of near vertical red sandstone. It seemed remarkably convoluted where the trails ended and the cliffs began. At the time, Moab's mountain biking trails seemed intimidating to say the least—today a fall trip here is the highlight of my season.
But after my first visit eight years ago, I learned that Moab is a solid place to push the boundaries of your riding and tap into your reckless side. Similar to the mountain biking in Fruita, there's more to Moab mountain bike tours than the adrenaline junky scene it's known for. It's a great place to scare yourself a little bit if you're into that, but it's certainly not a requirement. Sure, the vertical rock rolls and exposed ledges make for the best photos, but some of the most fun I've ever had on a bike has been flying down mellow stretches of slickrock.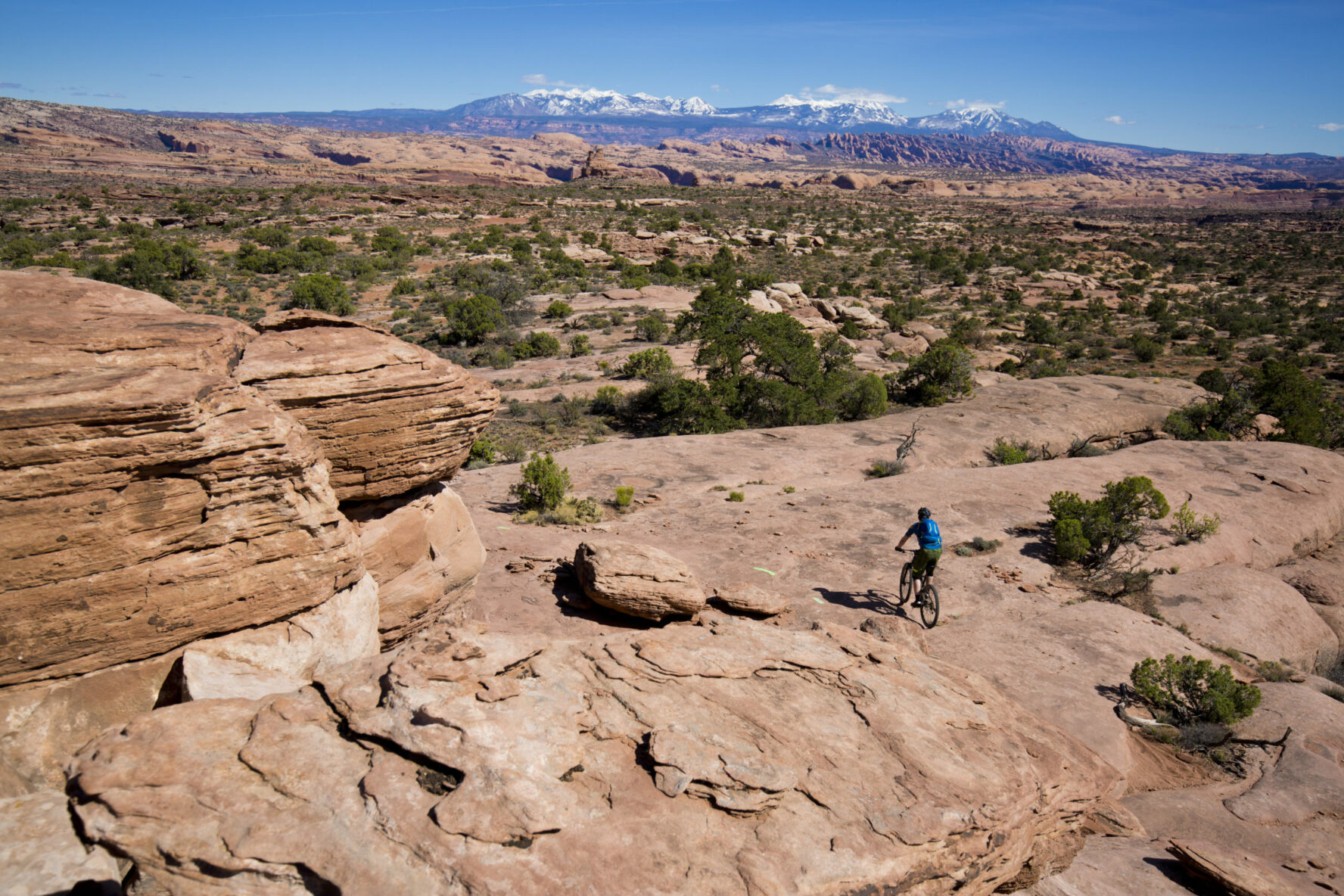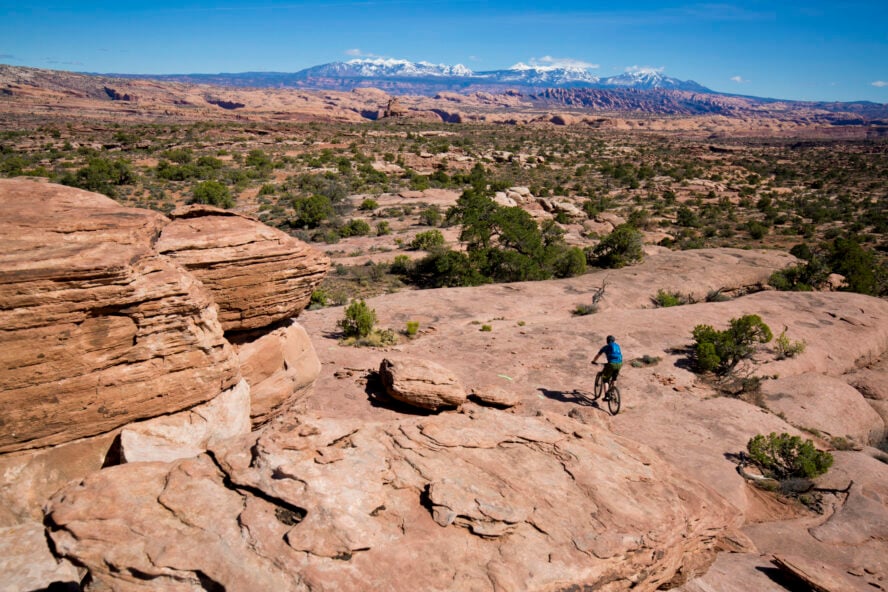 A huge variety of trails allow for a gradual progression, and the duration of some of the bigger adventure rides always helps me feel more and more confident on my bike as the days go by. Now, I try to take a trip twice a year, and they always get a little longer each time, especially when I add some of the best hikes in Southern Utah into the mix. Moab is the best mountain biking location in Utah and once you start making the pilgrimage, it's impossible to stop.
The 6 Best Moab Mountain Bike Rides
Here is a short summary of the best mountain bike trails in Moab to kick off your trip:

Easy Mountain Bike Rides in Moab
Slickrock – 5-mile loop, best for classic desert riding
Klondike Bluffs – 64 miles of singletrack trails, best for group rides
Intermediate Mountain Bike Rides in Moab
Navajo Rocks – 17-mile loop, best for warming up for other rides in Moab
Captain Ahab – 2 miles, best for technical mountain biking
Mag 7 – 21-mile point-to-point trail, best for the epic Moab descent
Advanced Mountain Bike Rides in Moab
Let's dive into the best mountain bike rides in Moab in detail!