Kayaking in Prince William Sound: Where Glaciers Are Born
Although I've spent over 300 days kayaking the waters of Prince William Sound, its ever changing landscape makes each return feel like a first time.
It's 5 a.m. Everything around me is sun-kissed and sheathed in mist, the water a glassy mirror stretching to the horizon. With a big crossing in store, I dip my paddle into the drink and set off.
Cutting from shoreline to Outpost Island, you can hear a pulsing one-two of the swell coming in. Like the thumps of your heartbeat in a museum full of glass cases. Crystal, like the view to the bottom of the ocean. You know you shouldn't touch anything, but can't help it.
In any case, I need to beat the tide. Sometimes breaking a mirror doesn't bring bad luck after all.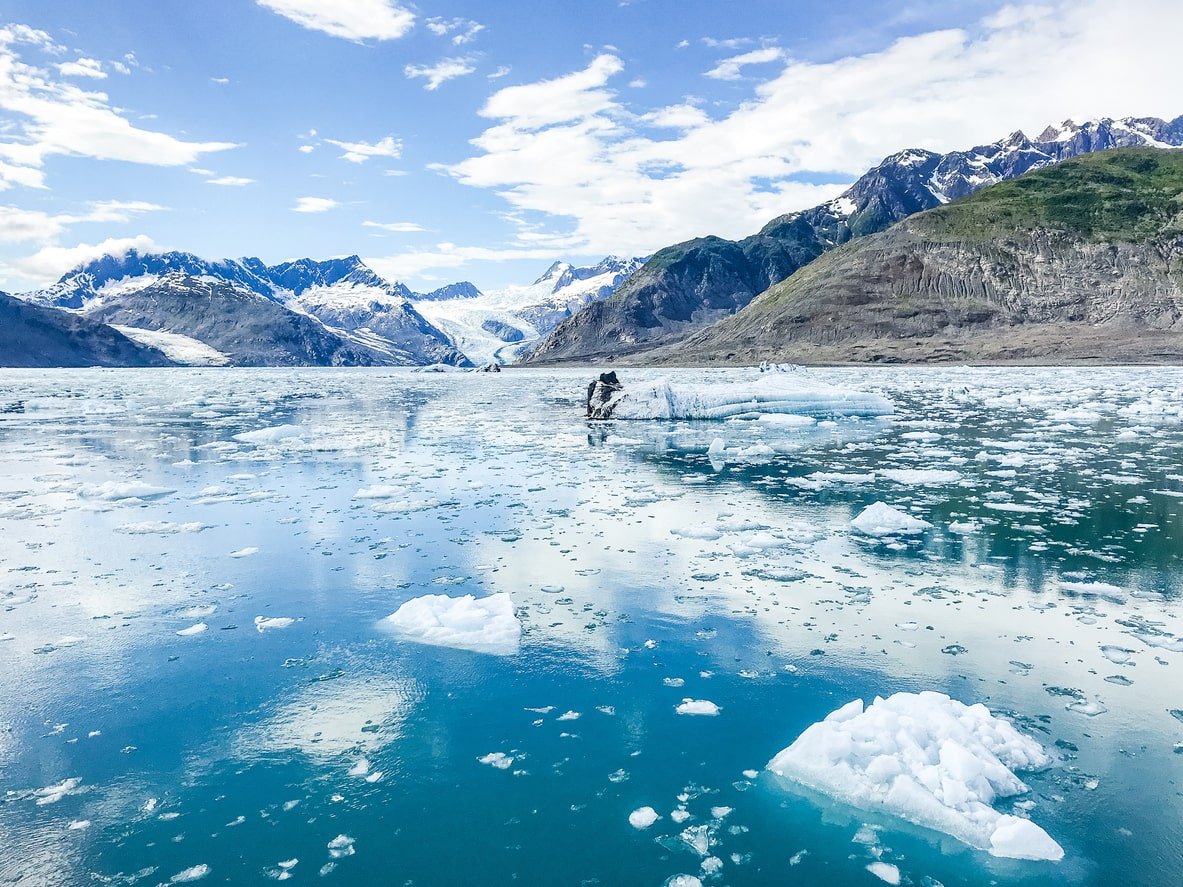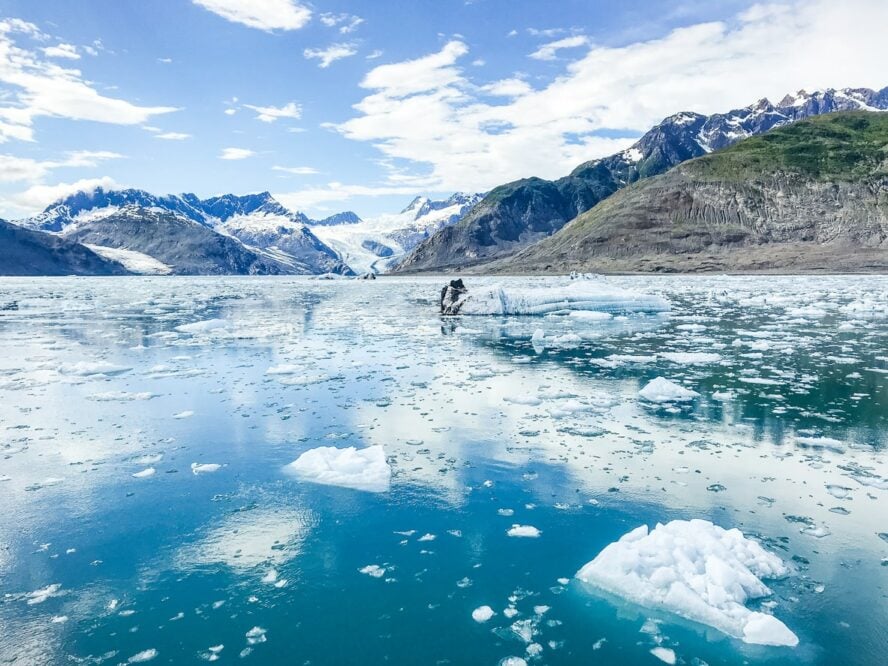 Pros and Cons of Kayaking in Prince William Sound
One of the only places you can kayak close to tidewater glaciers as a beginner
Surprisingly accessible; conditions for all levels
The amount of rarely-seen wildlife is off the charts
A high likelihood of rain throughout the trip
Sea kayaking can take some getting used to
A Symphony of Prince William Sounds
Prince William Sound is located in the far reaches of Alaska's south coast, separated from Anchorage by the Chugach Mountains. The never-ending coastline is filled with secret passageways, tidal channels, hidden coves, a slew of islands, and glacier-filled valleys that calve house-sized icebergs into the ocean. In fact, few places on Earth boast so many tidewater glaciers in such a small space; you could kayak to 25 or so in one crazy, 20-hour day—something you can't do anywhere else.
Apart from the blue-tinged glaciers, the ocean is rife with icebergs adorned with arches and pirouettes, growlers the size of basketballs, and chunks of disintegrating glaciers about 15 feet across called bergy bits.
Navigating the chorus of ice is like being in the largest bowl of Rice Krispies you could imagine—old air releasing from the frozen heaps clapping out an endless string of snaps, crackles, and pops. Meanwhile, humpback whale calls roll fast through valleys, and echo back in a low rumble.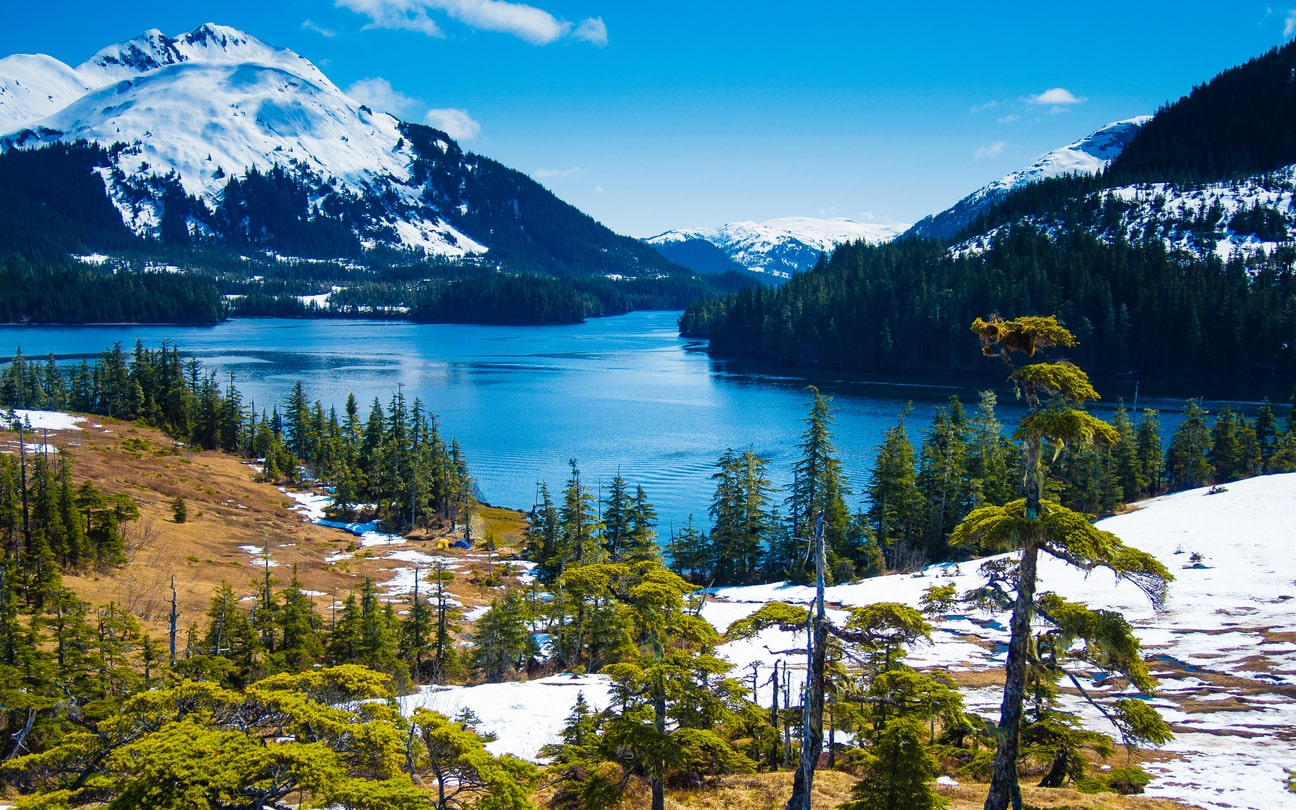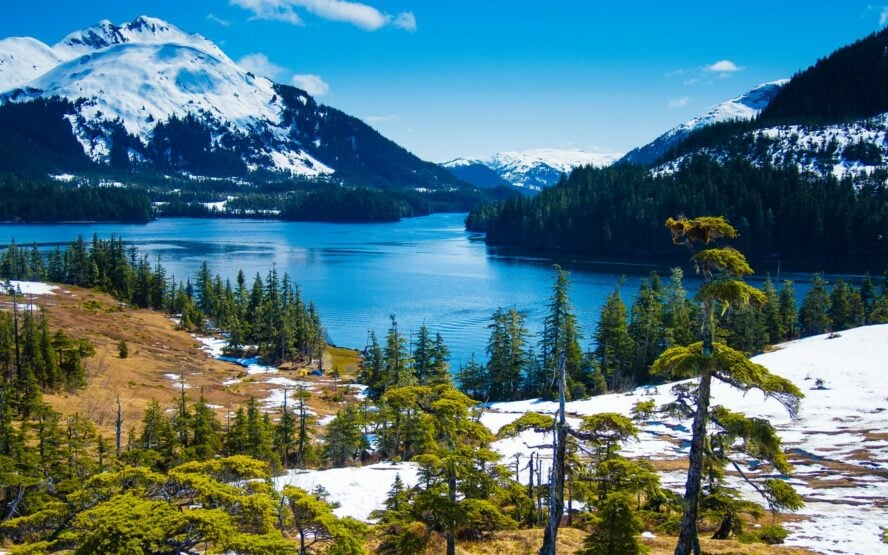 Big wilderness without needing to be a hardcore paddler
For relative beginners and those who don't want a fully-committed adventure, Prince William Sound is the best place for sea kayaking in Alaska because you just don't find calm waters surrounded by so much grandeur. Normally, you'd have to paddle in 4-5 foot waves to experience a wilderness setting like this, but because the sound is protected by big barrier islands it doesn't get the brunt of the open swell of the Pacific.
And strange as it may seem, the aquamarine-hued landscapes and dozens of beaches evoke images of the Caribbean. Deep carpets of green moss cover the rugged coastline and above the rainforest, gnarly glaciated peaks 12,000 feet tall reign—only 3 miles away as the raven flies.
On top of that, I often catch myself sighing at the spectacle of wildlife: a myriad of birds soar through the skies, harbor seals call to each other, pods of orcas roam for food, arctic terns take a massive migration down to Patagonia, and humpback whales ping-pong between here and Hawaii.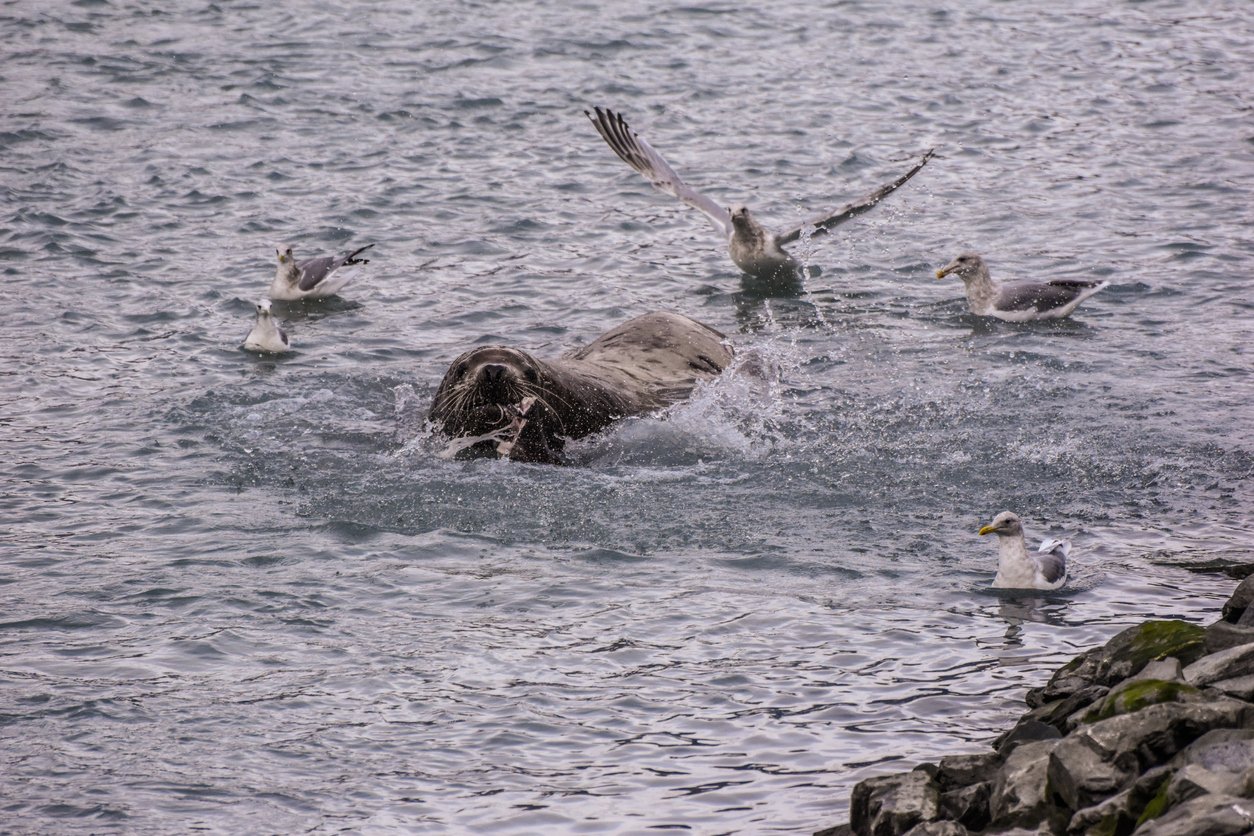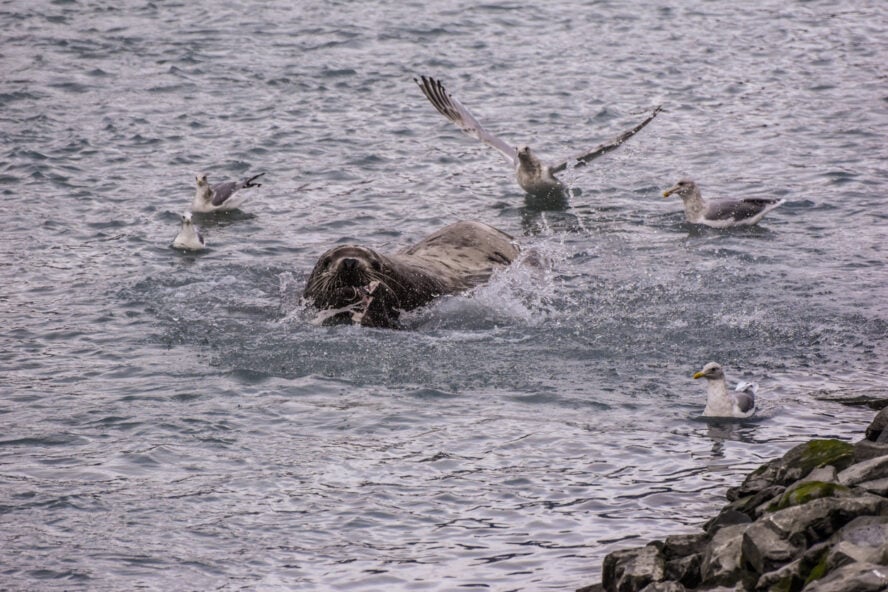 First Foray Into the Thing I Loved
Since I was young, the outdoors have been my safe haven. Spending my days climbing at the Gunks or being outside was a way to escape trouble at home and the scene my friends were getting into.
I'd always wanted to go to Alaska and felt some kind of gravitational pull towards its massive, open landscapes; going seemed like the right thing to do. When I was 18, I finally took the plunge and scattershot applied to every guiding company in the state, landing my first job in Valdez, a town located on the eastern side of the sound.
Since then, I've been returning to the Last Frontier every summer like clockwork. Apart from kayaking, Alaska offers tons of opportunity for backpacking and hiking, including one of my favorites: the Whale's Tail in Denali. But let's talk about the kayaking.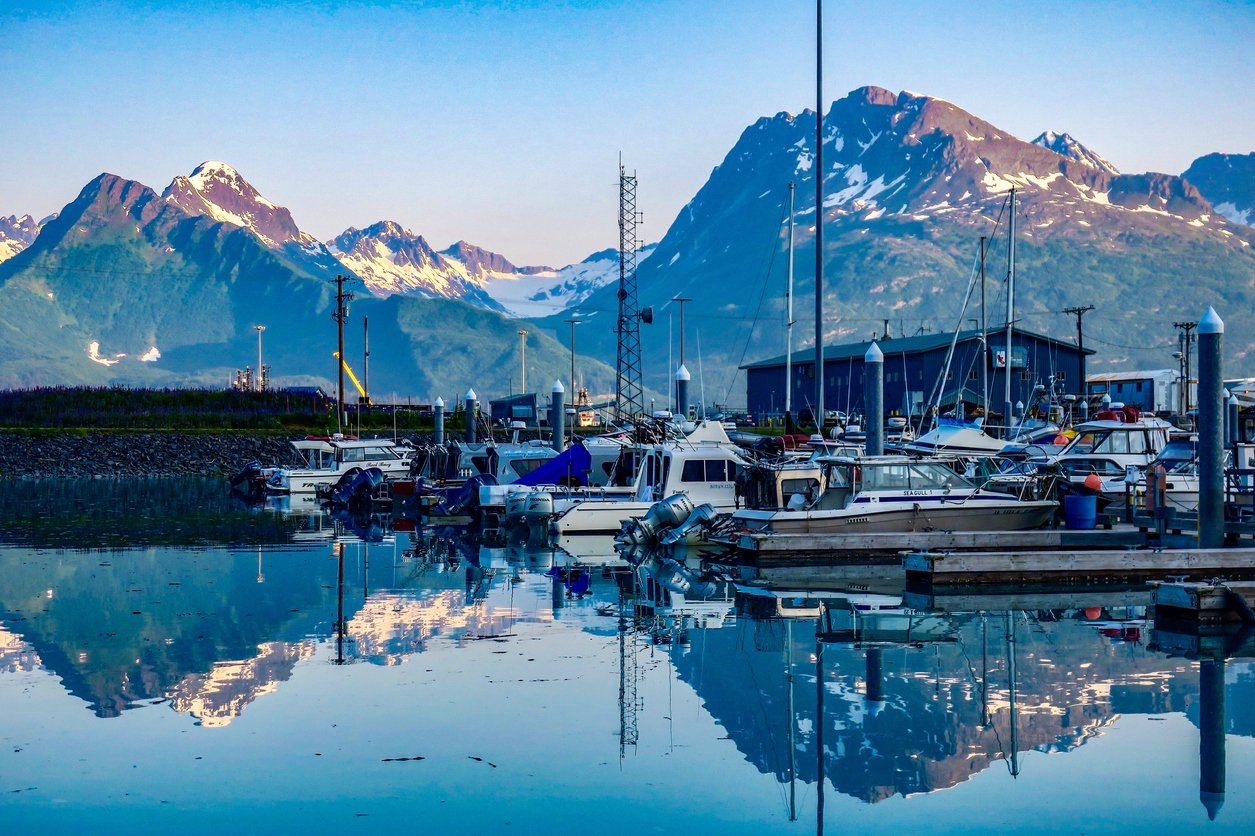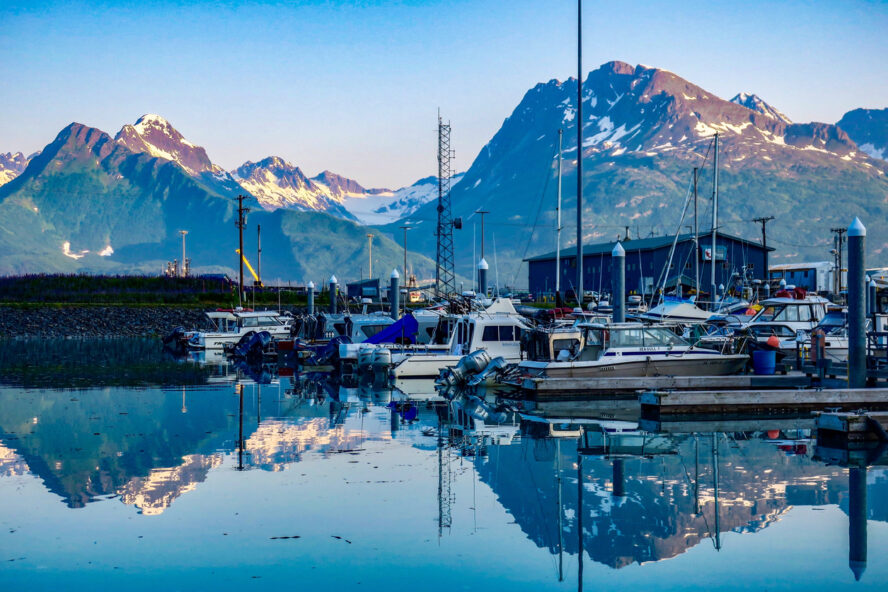 Valdez: the Switzerland of Alaska
Home to glimmering waters and 4,000 foot mountains culminating in snow-capped peaks, Valdez is often referred to as "the Switzerland of Alaska". Located at the head of a deep fjord on the eastern side of Prince William Sound, it is home to rainforests, tidewater glaciers overlooking the sound, and tons of curious wildlife.
Although primarily known for the 1989 Exxon Valdez oil spill, the town first came to prominence during the Klondike Gold Rush of 1898. Various steamship companies egged prospectors on to head towards the Valdez Glacier Trail in order to dissuade them from the Klondike Gold Rush trail. Needless to say, the miners swarmed to the glacier at the drop of a hat. Unfortunately, it proved insurmountable for many. They got caught in snowstorms, contracted scurvy, and didn't have the necessary know-how to travel in these icy regions. It was during this time that the town started being built out.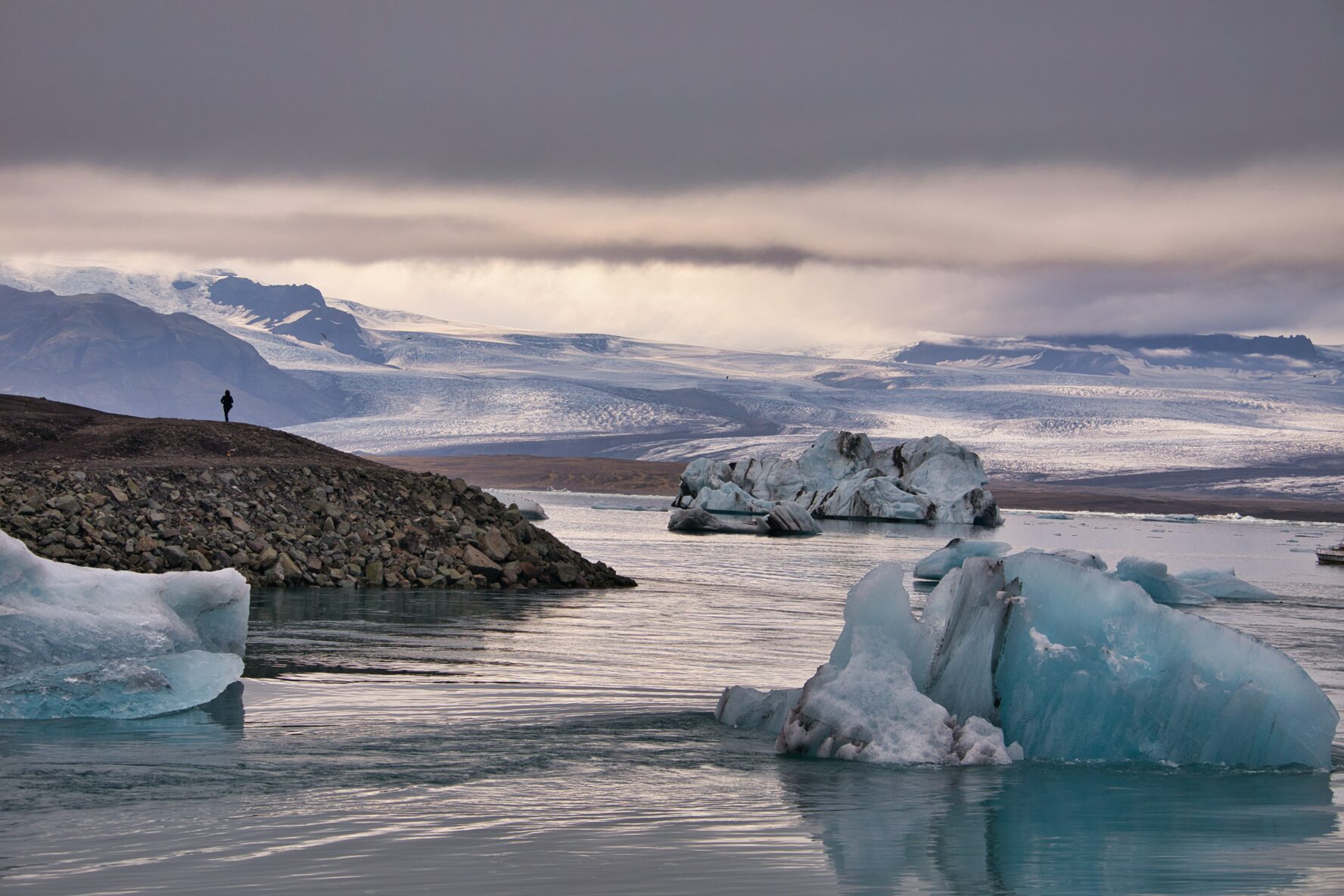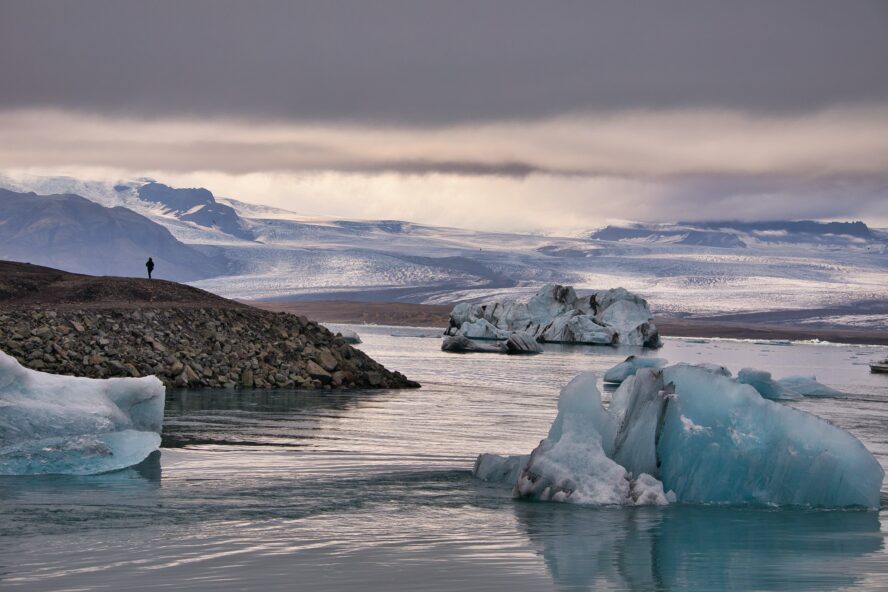 From the Meares Glacier to Columbia Bay: The Beauty Never Fades
What's great about sea kayaking in the Prince William Sound is you can create a trip catered to your ability.
While the water is often flat and glassy, things can get as turbulent as you want them to. With tidal swings ranging from -2 to 24 feet, you can always modify the difficulty and exposure to open water. In other words, both beginners and seasoned kayakers are welcome, and if you have even a few days of sea kayaking under your belt, you should be good to go.
For planning your own trip, here's a few highlights to consider from a typical tour that I guide.
Settle into the surroundings
We start in Valdez in the morning and review our gear and route. We depart a few hours later, taking a 3-hour water taxi ride to the head of the Unakwik Inlet. The boat drops us off on a secluded cobblestone beach, where we set camp for the week.
As a result of many mountain streams mixing with the powerful ocean currents, Prince William Sound boasts some of the richest ocean waters in the world. This is why it's a lucrative place for high concentrations of fish and a wide variety of marine mammals. The sound's coastline and forest is also home to 220 bird species and a slew of land mammals including deer, bears, moose, and wolverine.
Likewise, Prince William Sound is a fishing zone, so seeing boats pulling engorged nets is a common sight. After settling in, we might paddle to some waterfalls or explore nearby glaciers. We cap off the day with a freshly prepared meal—vegetables, salmon, wine, desserts, and berries.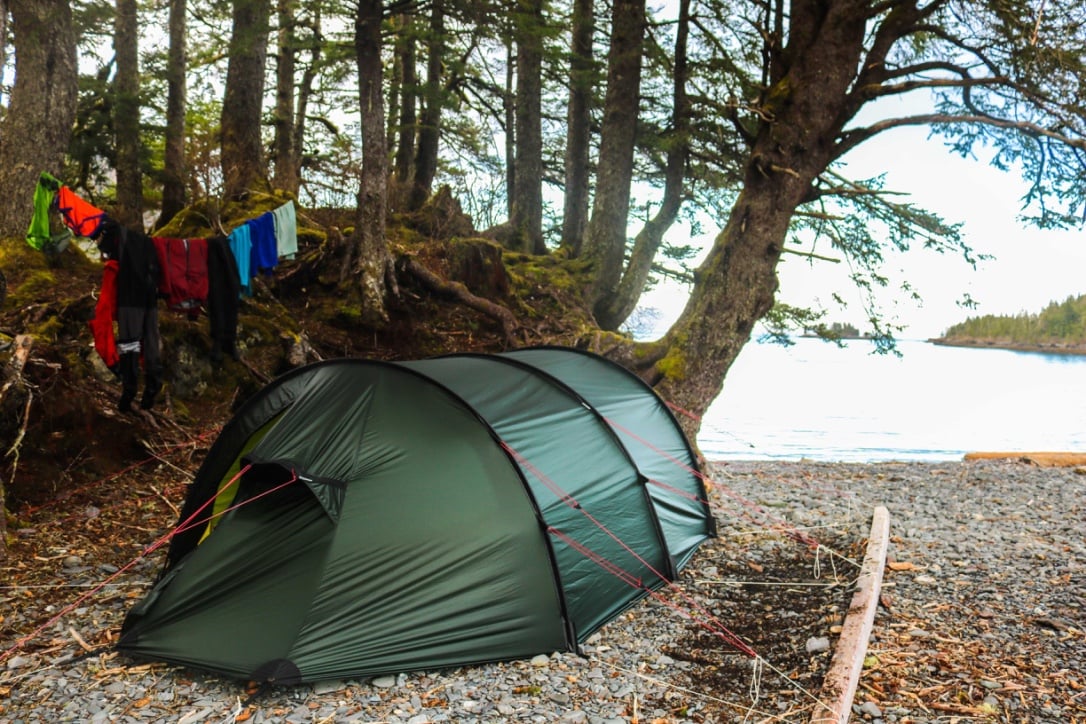 Meet the Meares Glacier
We paddle up Unakwik Inlet to take a closer look at the Meares Glacier. Because more snow and ice are accumulating than being lost through calving, evaporation, or melting, the glacier is advancing unlike most others in the area.
On our way there, we try not to put holes in our kayaks by avoiding growlers and bergy bits and steer clear of the bigger icebergs that can flip in a trice. We are treated to views of harbor seals bathing in the sun as they keep their distance from predators. After lunch on the shore, we paddle out with katabatic tailwinds at our back, propelling us to camp.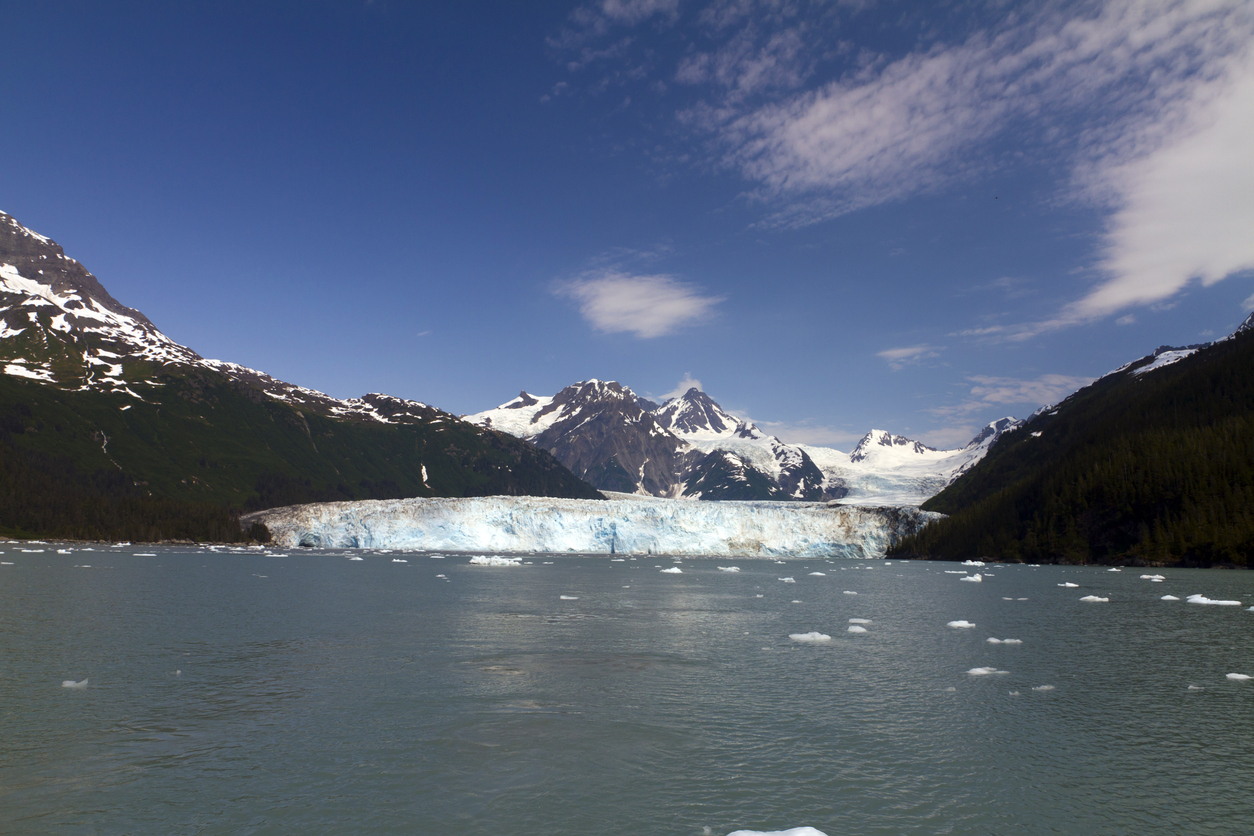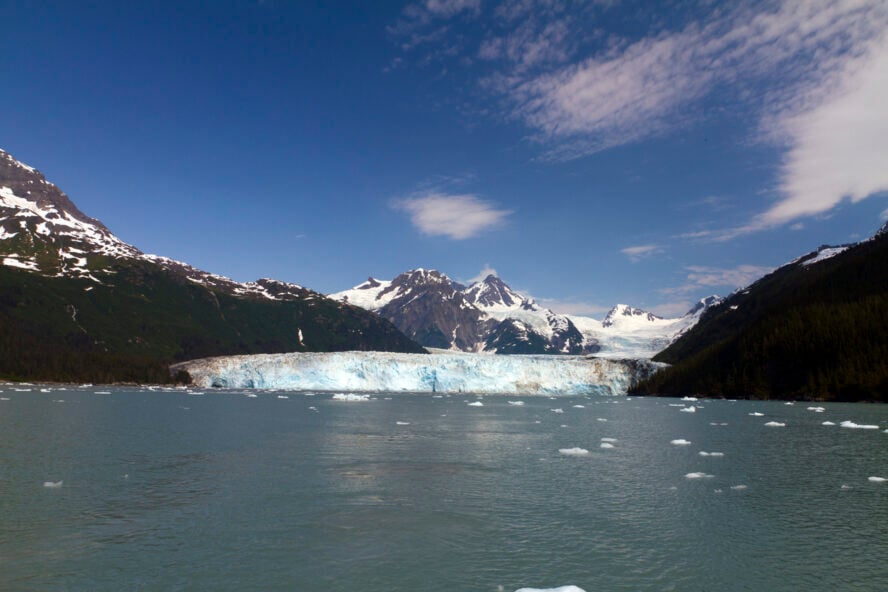 Watch the wildlife at Outpost Island
Whenever I think of the wildlife in this area, one story always pops into my mind: coming back from the Outpost Island, I was treated to a spectacle to which I had front row seats.
A pad of 400 sea otters linked their arms and created a giant mattress as a swell rolled through them. After the sea otter parents had licked their pups carefully to prevent them from drowning, the youngins headed for the deeper waters. All of a sudden, all I could hear was "pop", "pop", "pop"—the pups bopping out of the ocean to get air like a bunch of corks being pulled out of champagne bottles.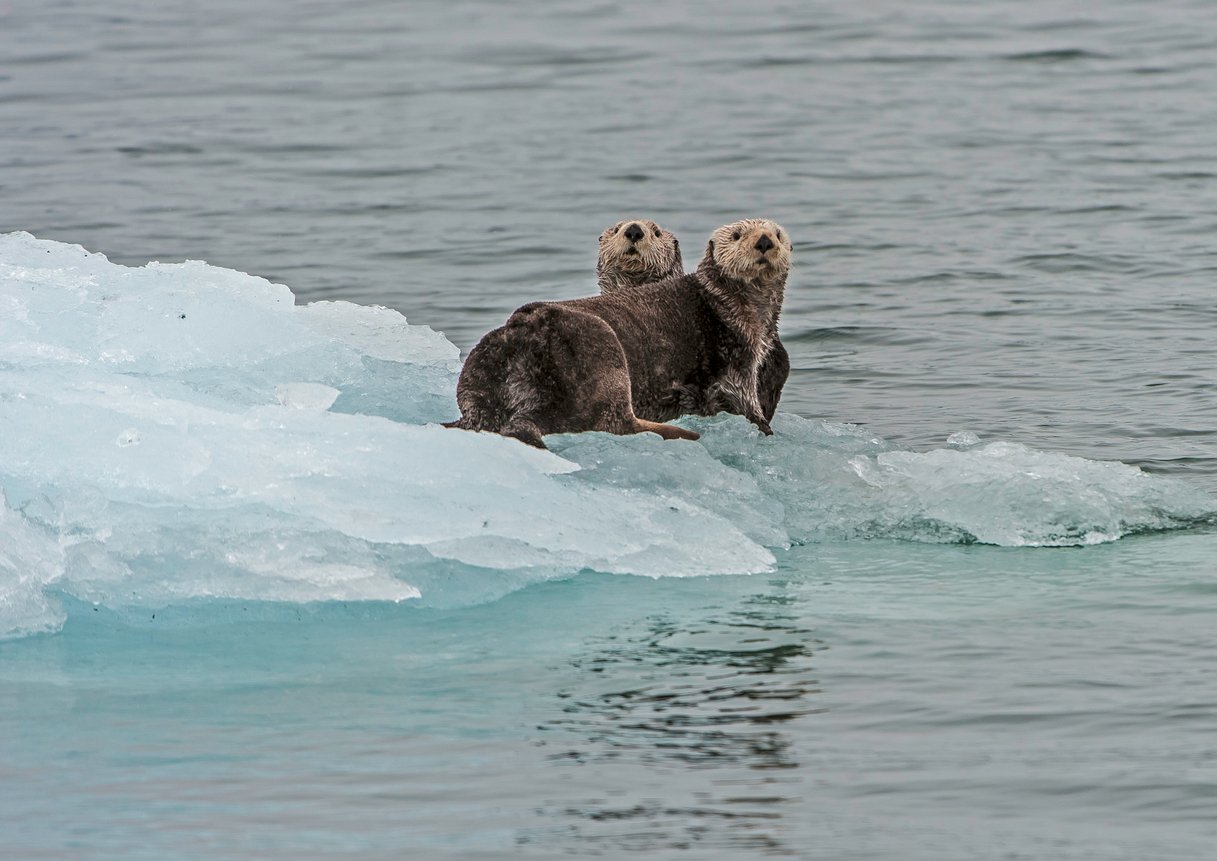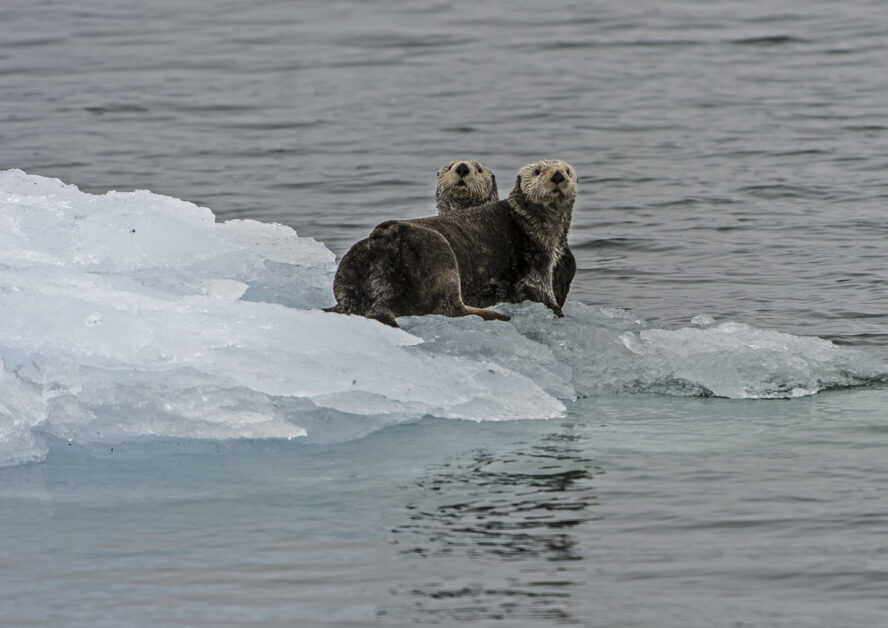 Such sideshows are what makes this sea kayaking trip special. You often get different animals dominating the show—we've had humpback whales and sea lions spend the entire trip keeping pace with us. While this may sound scary, they actually become pretty amicable once they realize we aren't there to harm them.
Useful Info to Prepare for Kayaking in Prince William Sound
Some things to be aware of
When planning a sea kayaking trip to Prince William Sound, know that it will rain the vast majority of time. And there are mosquitos.
As far as the kayaking is concerned, getting used to paddling in one to two foot seas can be a bit intimidating. However, you'll almost always be in doubles in sturdy kayaks that provide security in any kind of rocky ocean. For tips on getting started kayaking, guide K.M. Collins has some advice.
Do you need permits to go sea kayaking in Prince William Sound?
If you're an unguided party, you don't need permits to go sea kayaking here since Prince William Sound is part of the United States Forest Service (USFS) land and Chugach National Forest. However, if you're going with a guide, then the guide needs a permit.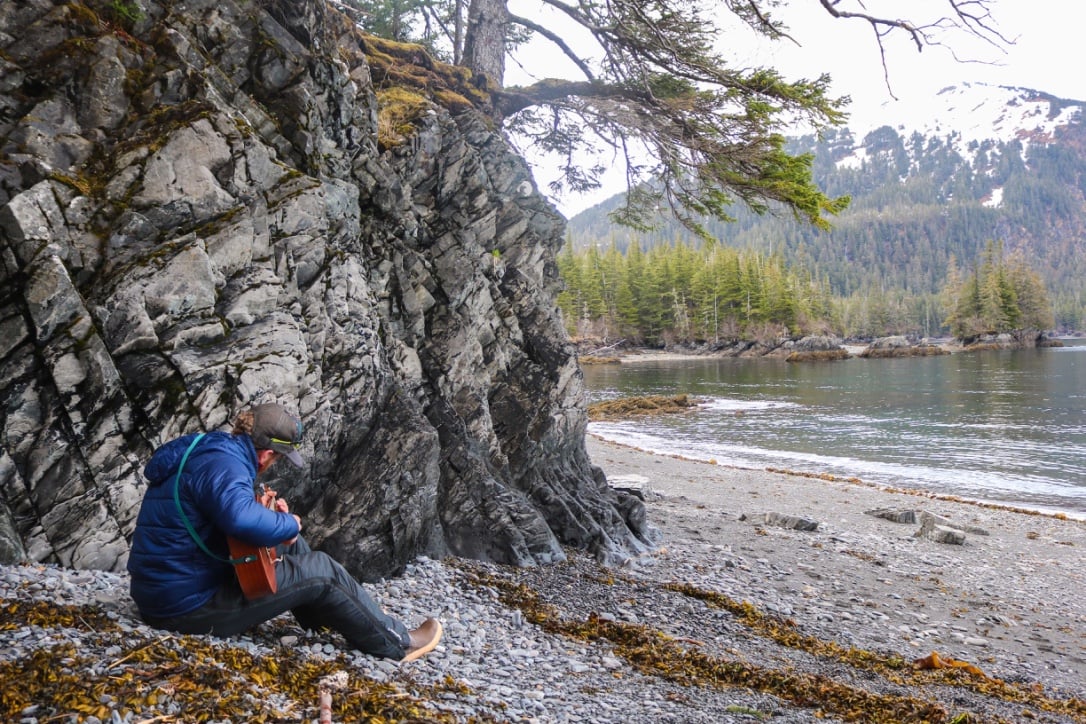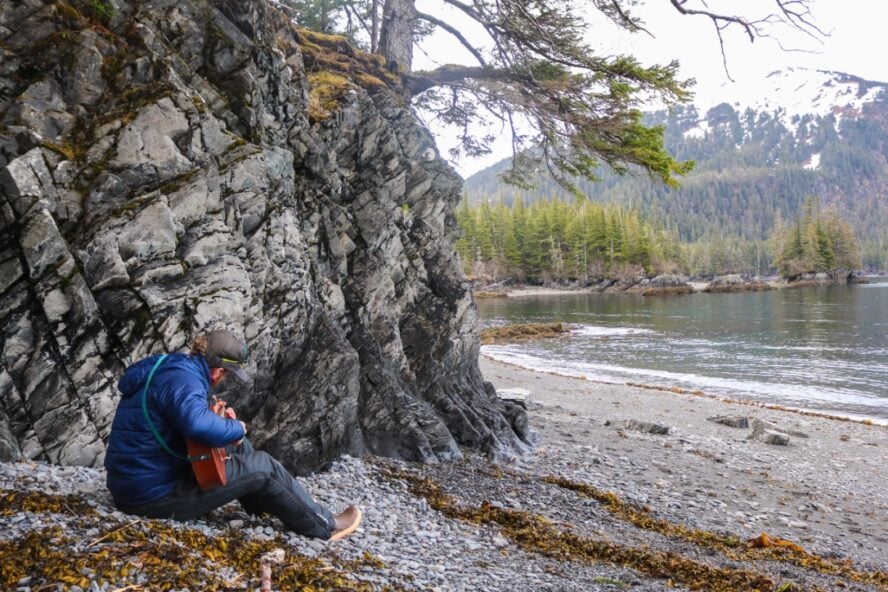 Equipment list
You need camping gear and weather appropriate clothing, and want to have multiple sets of certain items: for paddling and for in-camp use.
These include synthetic base layers, board shorts, and shoes. You'll need waterproof footwear for the boat, sandals or other shoes for the camp, and rubber boots for when you're outside camp. Since it is likely to rain, take a waterproof rain jacket and pants as well as a fleece or light-weight insulated jacket to keep you warm. Other wearables include synthetic and wool socks, sun hat, beanie, sunglasses, and bandanas or a neck gaiter.
When it comes to camp gear, you'll need a sleeping bag and a sleeping pad, toiletries, headlamp, personal cook kit, as well as water bottles. Guides typically provide sea kayaks, paddles, spray skirts, personal floatation devices, drybags, pogies, tents, group first aid kit, radios, map, all cooking gear and utensils, camp chair, and group camp equipment.
What's the weather like in Prince William Sound?
Weather and water conditions in Prince William Sound can change in an instant. Strong winds and high waves are a common occurrence here, just like thick morning fog.
The winds usually come from the Gulf of Alaska and sweep through the sound from the Chugach Mountains. This is why the sea can become turbulent out of the blue, especially in exposed areas. When it comes to fog, it usually disappears as the day goes by. One thing I've already mentioned is that the sound receives lots of rain.
When kayaking, it's important to consider tide changes. They can create swift and strong tidal currents, especially in narrow passages, and water levels can rise quickly on mudflats and beaches. Be careful with the fickle weather conditions and adapt your itinerary accordingly.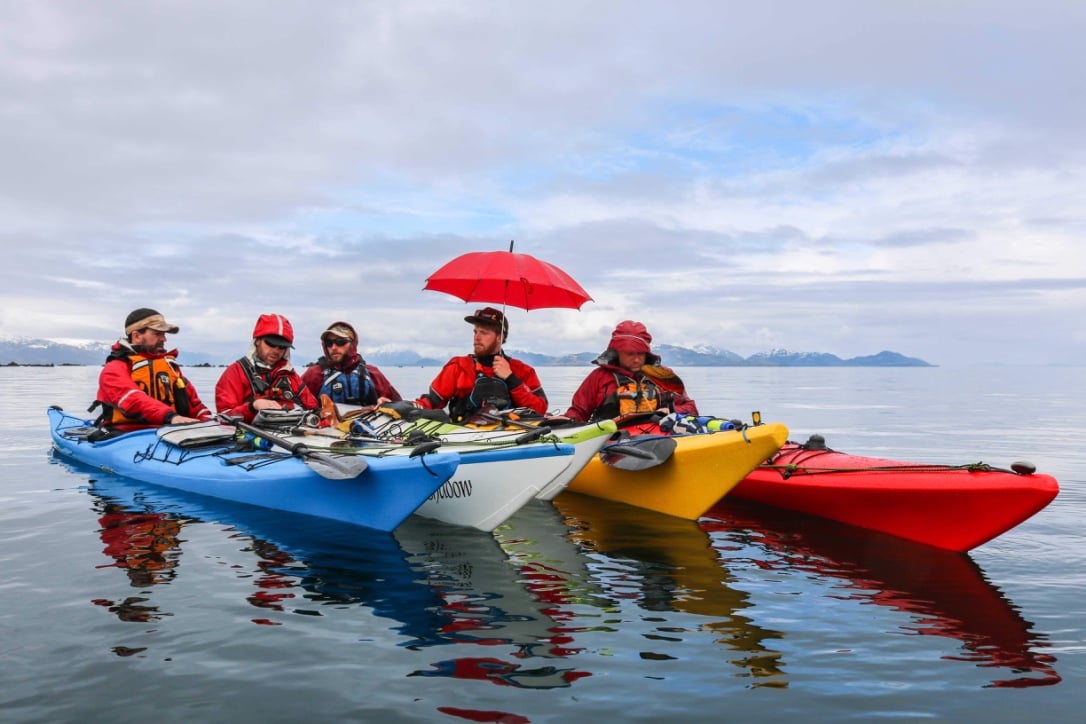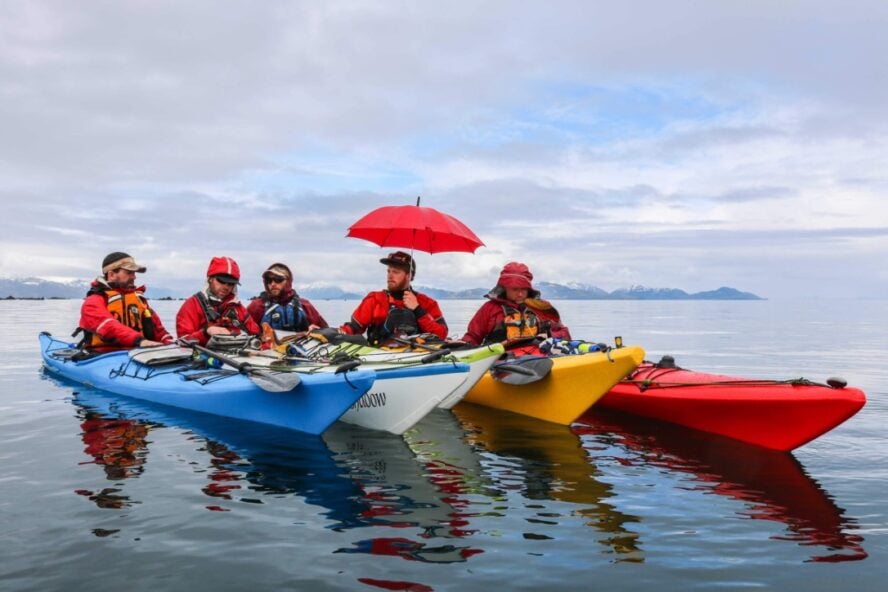 Where is Prince William Sound?
Prince William Sound is an inlet of the Gulf of Alaska on Alaska's south coast located east of the Kenai Peninsula and within Chugach National Forest. It spans over some 15,000 square miles and is bounded to the north and east by the glaciated Chugach Mountains. To get to Prince William Sound, most people drive from Anchorage to Whittier or Valdez on the west and east sides of Prince William Sound respectively. The majority of sea kayaking tours begin by taking a charter boat ride to one of the many bays or inlets and continue from there.
Where to find a map of Prince William Sound?
You can find a map of Prince William Sound, as well as other useful information about kayaking, in a supplement to the Alaska Boater's Handbook on the official website of Alaska's Department of Natural Resources.
Can you kayak with whales in Prince William Sound?
Witnessing whales while kayaking in Prince William Sound is a very real possibility. A common humpback whale spot is at the Meares Glacier, but you can find them in other places as well. This is due to the many feeding zones stuffed with plankton that rise to the surface thanks to thermocline.
I remember one time when a humpback whale just wouldn't stop following us. It kept pace during a kayaking trip for some 20 miles all the way into the port of Whittier. One thing that's both exciting and a bit intimidating at the same time is the constant chasing process—once they dive into the water, you never know where or when they're going to pop up next. You always wonder whether they're going to come up right next to you.
On Safe Passage
When I was younger I used to wonder whether I'd come back up too. So that now, everytime I crack these mirrored waters I feel grateful, and lucky, to have found what I do.
I've also had a humpback whale blow snot all over me. That's just something you have to embrace.
Like the mosquitoes, weather, and trials of life that make it what it is.
Treat yourself to 8 days of sea kayaking in Prince William Sound and let Jack navigate you through Alaska's protected water wilderness.