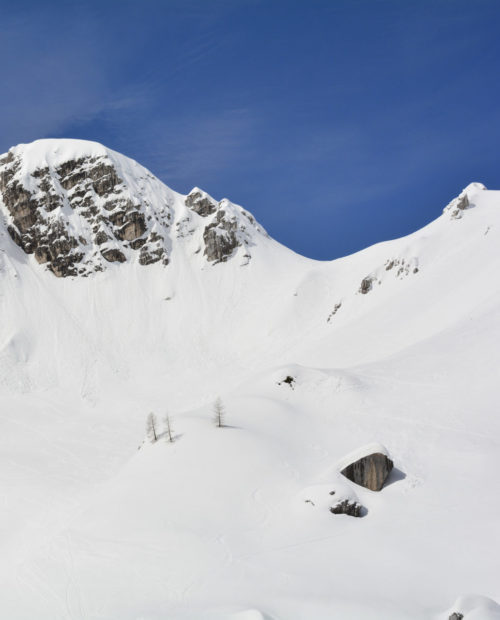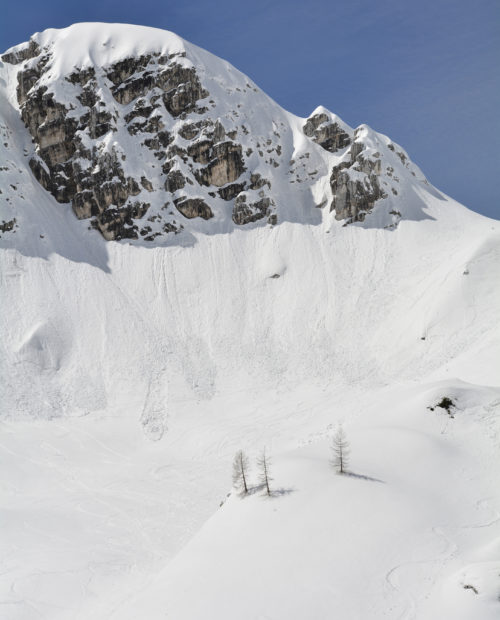 Triglav National Park | Selo pri Bledu | Slovenia
Freeride Kanin-Sella Nevea
Amazing freeride skiing awaits you in the Julian Alps!
In a little known area on the borders of Slovenia (Bovec) and Italy (Sella Nevea) is the Kanin/Sela Nevea area of the Julian Alps, where there's wonderful backcountry skiing  for all skill levels!
The Kanin/Sella Nevea is a small ski resort that has some of the most precipitation on Europe. The area is a hidden gem where you can always find great powder and ample snow. Freeride and backcountry all day on beautiful powder!
There are numerous off-piste options for all levels of skier. Advanced skiers will enjoy the steep slopes of the ridge and its descent through a natural window. Beginners can find some good snow by the side of the slopes and there are some great long runs to ski too.
It's perfect for freeriding. Come ski here this winter and enjoy a quiet, promising trip with wonderful powder.
This program is available from January through March.
Things you need to know
Equipment
We'll be in contact once you've booked your trip!