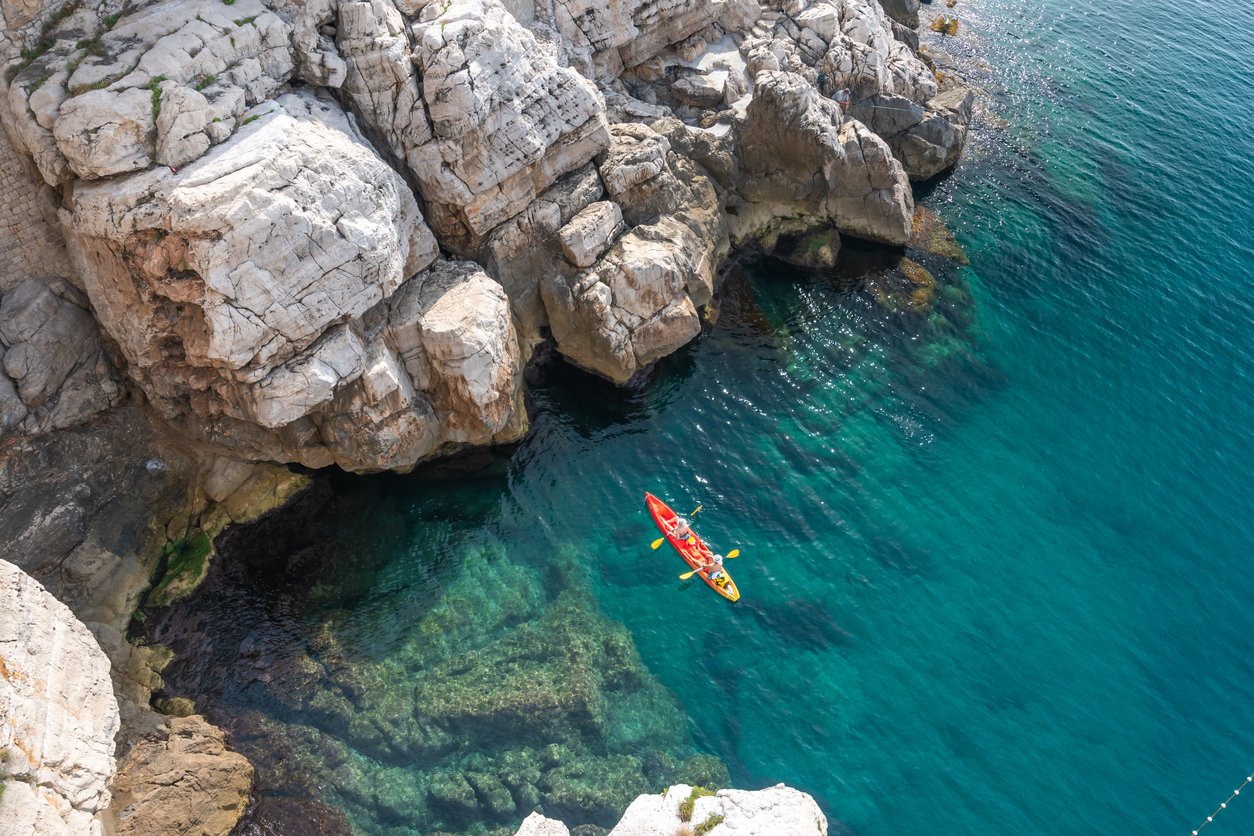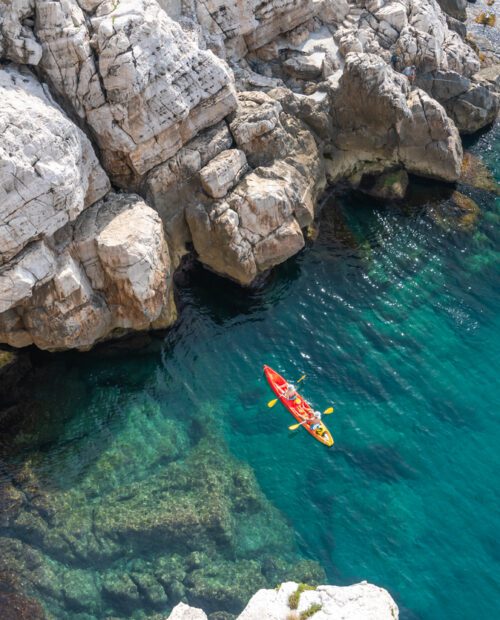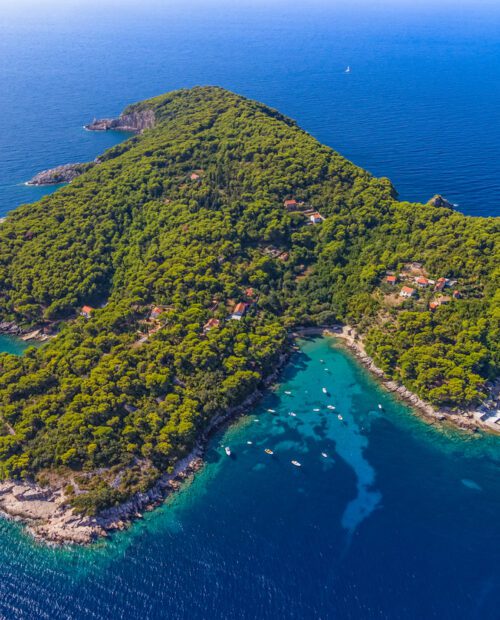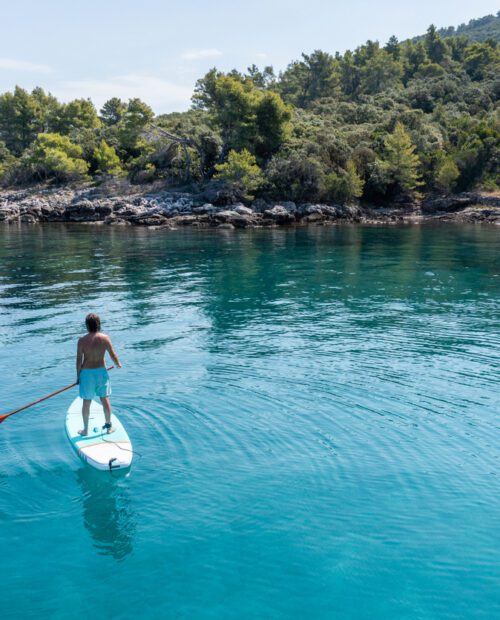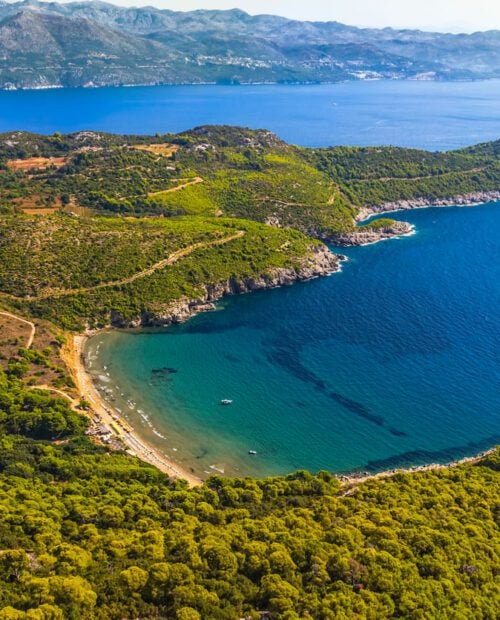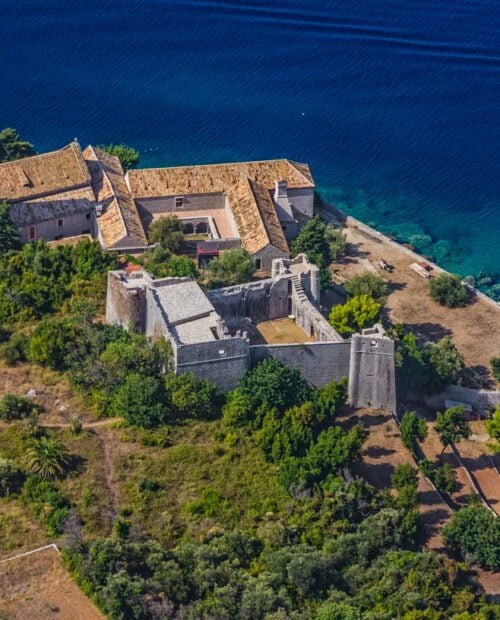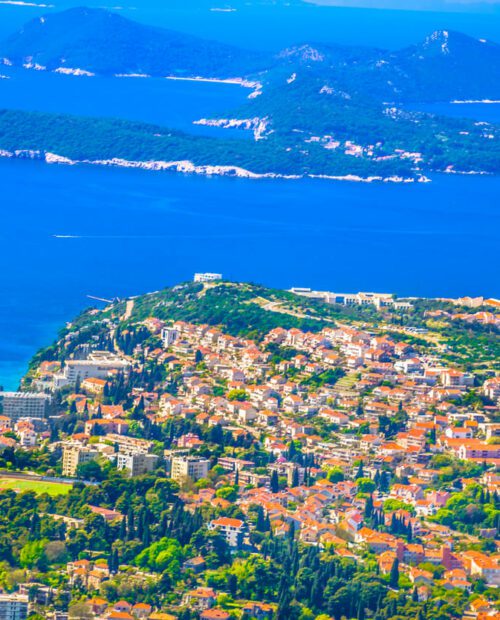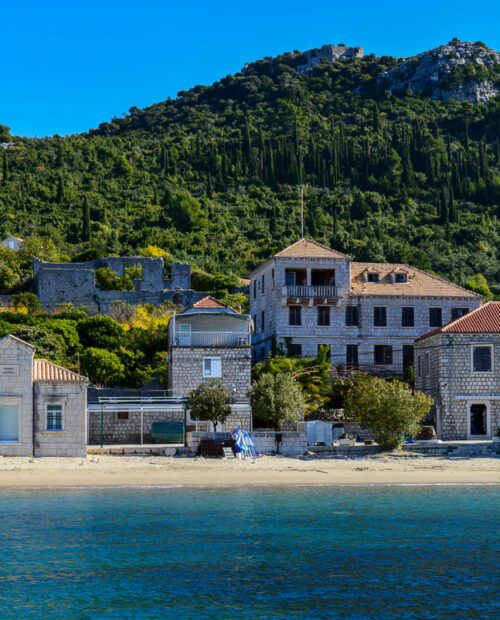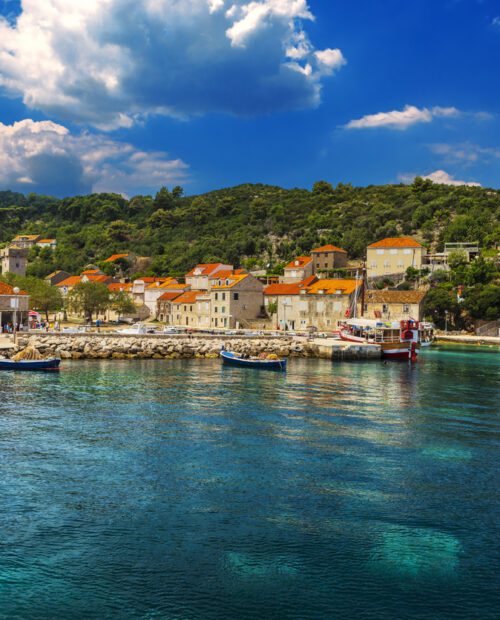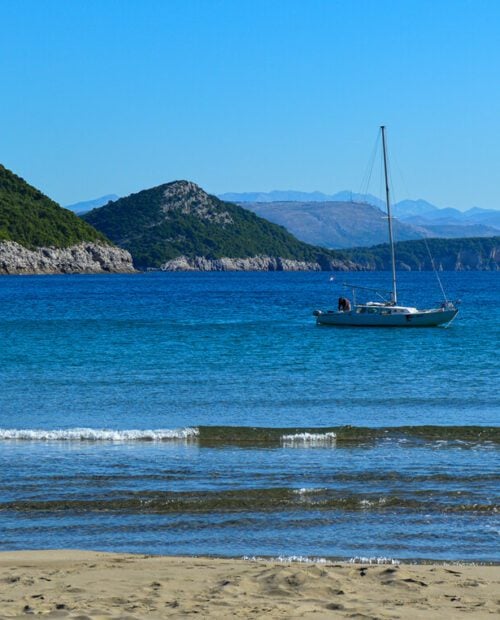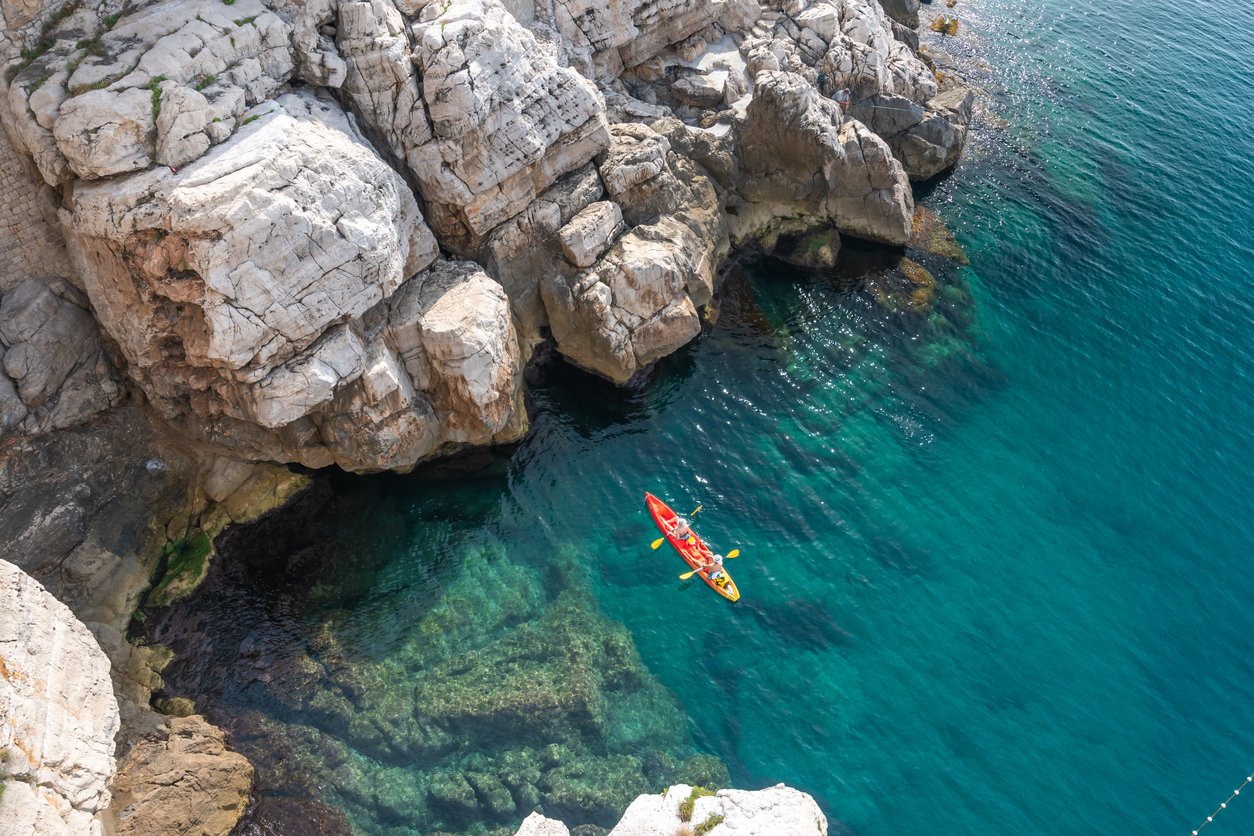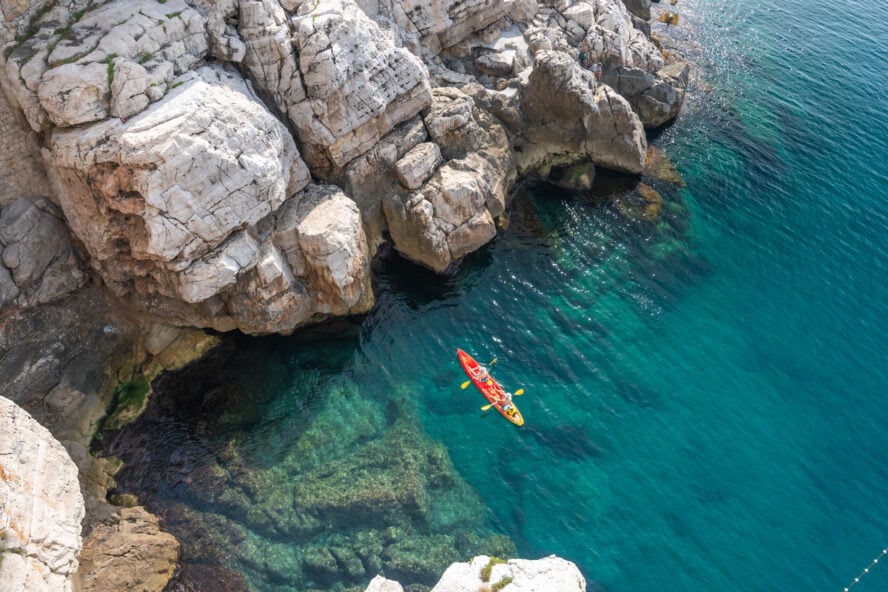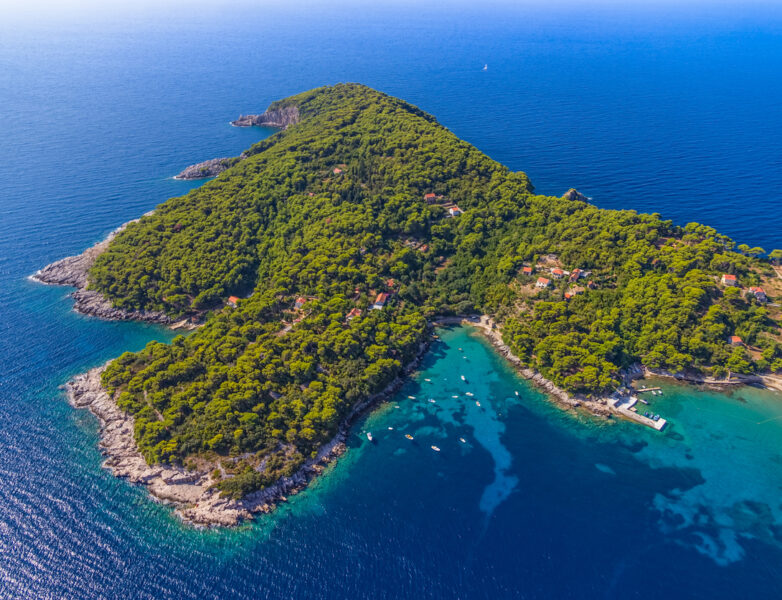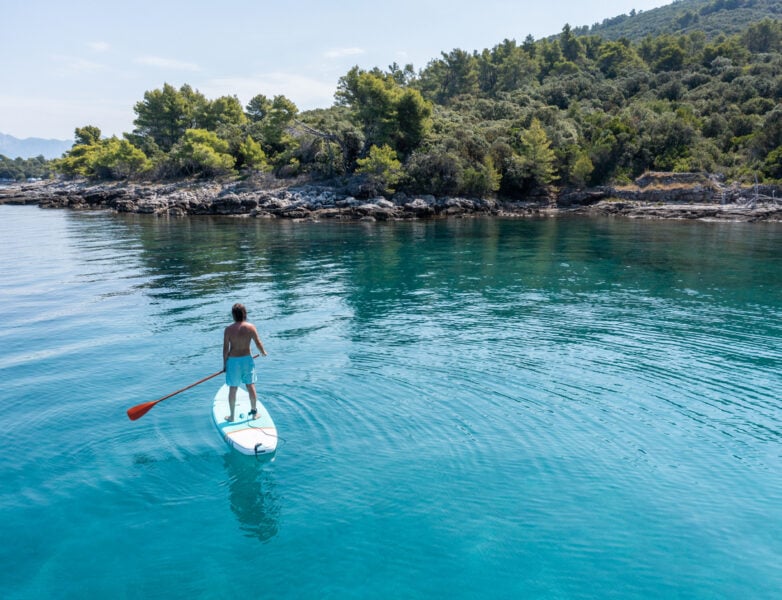 Family Kayaking & Hiking Adventure in Dubrovnik Islands
5.00

()
Get in the Mediterranean groove by walking amidst olive groves, floating in the Green Cave, or picking succulent figs from the tree. There's hardly a better base for a week-long kayaking, paddleboarding, and hiking adventure than the Elaphite Islands just northwest of world-famous Dubrovnik in Croatia. This lush archipelago is composed of countless reefs, islets, and islands, with only three of them inhabited: Koločep, Lopud, and Šipan. Spend your days diving in the crystalline Adriatic Sea, touring Renaissance villas, and relishing authentic dishes from the Croatian south. When you're done getting your tan for the day on sandy beaches, head to dense pine forests or saunter through the streets of fishermen villages. Discover the magical serenity and comforting solitude of the Elaphite Islands!
Swim, kayak, or paddleboard in the aquamarine Adriatic Sea

Pick fresh fruit from the trees and savor in delicious Mediterranean dishes

Explore car-free islands with less than 1,000 people and dozens of Renaissance villas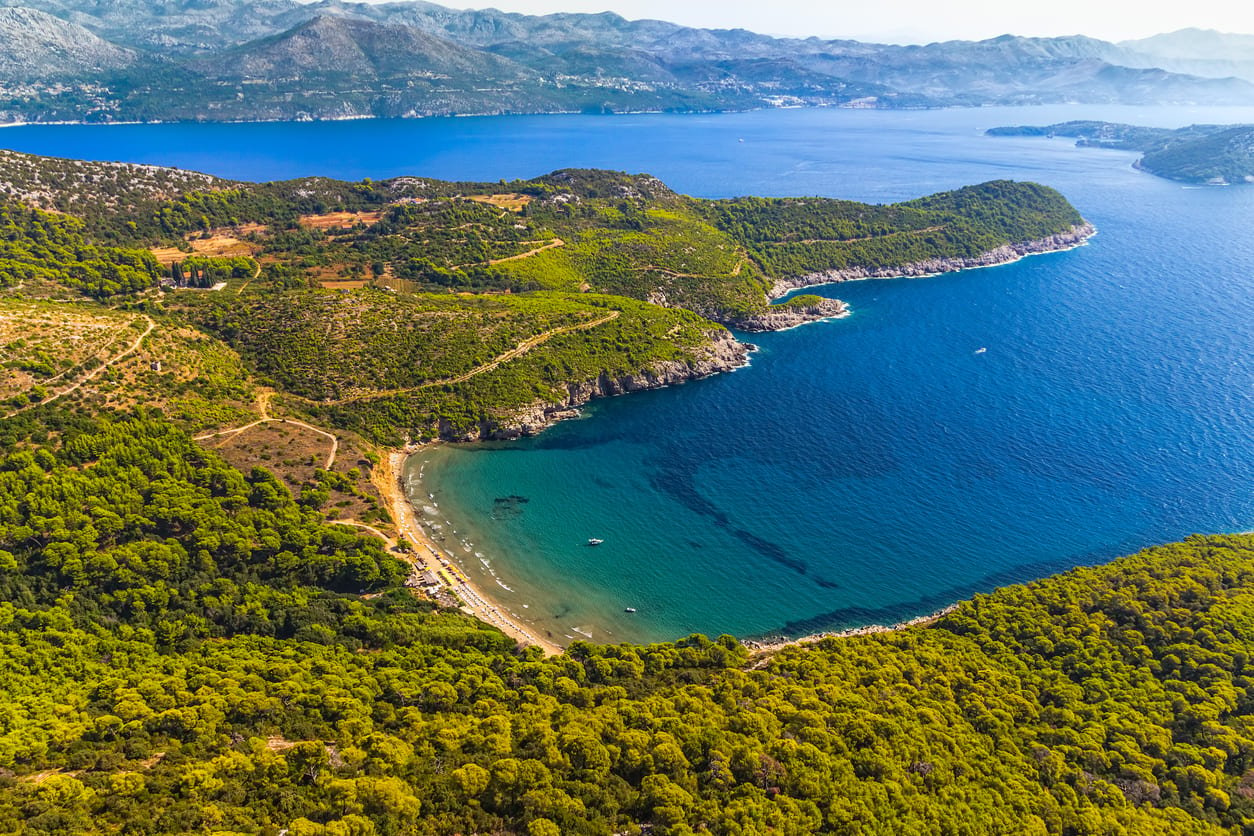 Itinerary
Having first appeared in writings from the first century, the Elaphite Islands near Dubrovnik have a long and rich history. The archipelago is still inhabited and it's the perfect summer getaway for a Mediterranean adventure. Head to the Elaphite Islands for a 7-day guided family trip where you'll be kayaking, paddleboarding, hiking, and exploring the Adriatic Sea. With the perfect balance of guided day outings and free time for your own interests, you'll never want to leave this subtropical paradise!
Make sure to arrive a day before your adventure so you have time to settle in. Your guides will pick you up at the airport and take you to your accommodation. Go to an evening briefing and a welcome dinner with your guide and the whole group.
Meals: Dinner

After a hearty breakfast, your kayaking adventure begins! An experienced guide will go through all kayaking and safety instructions, after which they will provide you with kayaks and gear. First stop is Šunj beach, a fantastic sandy beach on the south side of Lopud Island. Easing into kayaking and paddling is the perfect start to the trip. You'll also have some free time, which will be a great opportunity to bask in the sun or taste local dishes.
Meals: Breakfast and lunch

Once you've had breakfast, you'll explore the island on foot. A morning hike will allow you to see Lopud's shoreline, lush forests, old churches, quaint harbor, and more! In the late afternoon, you will take a pleasant walk to Šunj beach, where you'll grab your kayaks and paddle into the sunset.
Meals: Breakfast

Koločep, Lopud, Šipan—today you're island hopping! It's one of the most popular routes in the south of Croatia, and for a reason: in just one day, you'll see stellar locations reachable only by boat and from the sea. Enjoy an easygoing, but still an active day in the Elaphite Islands.
Meals: Breakfast and dinner

Today you're stand-up paddling and going on a pedal boat. After that you have free time to relax, swim, or explore the island. Lopud is a car-free island and an ideal place for family adventures.
Meals: Breakfast

Grab your kayaks and prepare yourself for the tour's next big highlight: the monumental Green Cave on Šipan island. Paddle to the biggest island of the Elaphite Islands and stop for lunch in the fisherman's village Suđurac, where you can buy the premier olive oil and quality wines. After a full day out, paddle back to Lopud island.
Meals: Breakfast, lunch, and dinner

For your last day before leaving paradise, you have free time to explore surrounding islands, Dubrovnik, or you can work on your kayaking skills with your guide. Return to your accommodation for your final night.
Meals: Breakfast and dinner

All good things come to an end and so does this tour. After a hearty breakfast, pack up your things and say goodbye to the turquoise Adriatic Sea. If you'd like to stay a bit longer, ask your guides about recommendations.
Meals: Breakfast

Note: The itinerary is subject to change depending on the weather and at the discretion of the guide.
Get free trip brochure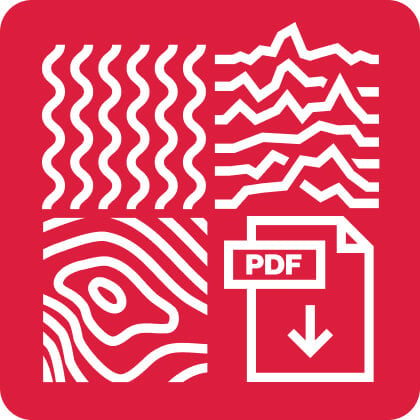 The brochure contains:
Adventure and location overview, itinerary, available dates, what's included, how to prepare, and much more.
Brochure sent, check your inbox
Talk with us
and let one of our adventure experts help you plan your perfect adventure.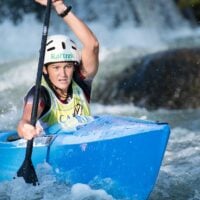 Alba has been kayaking and canoeing for almost 20 years. Apart from kayaking all over Europe and Croatia, Alba enjoys rock climbing, hiking, and cross-country skiing. She is a member of the Croatian Mountain Rescue Service, she's a certified Whitewater Rescue Technician, and she completed an educational program to be a kayaking leader.
Amir's love for kayaking and outdoor sports stems from his early childhood days. He was in the Croatian national canoe team and he has been a kayaking guide in Croatia, Slovenia, and Montenegro for over 10 years. Certified by the ACA, Amir is a sea kayak instructor and a holder of the Rescue 3 Europe certificate—Whitewater Rescue Technician. He spends his free time kayaking, rock climbing, hiking, mountaineering, and backcountry skiing with his family.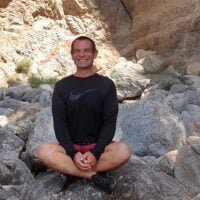 Ever since he was a child, Mladen was fascinated by water—he loved swimming, diving, and cliff jumping, and once he got to high school, he trained in Olympic rowing. After a vacation in the south of Croatia, Mladen decided to stay and get his guide license. Ever since then, he has been a tour guide for kayaking, hiking, and cycling tours in Croatia and Montenegro. In his free time, Mladen plays the guitar, does yoga, and goes fishing.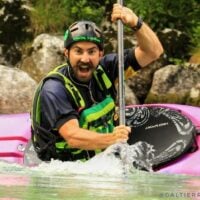 Matic started kayaking at just 5 years old and he's been addicted ever since! He later raced for the Slovenian National Slalom Kayak Team as well as the National Rafting Team (World and Euro Championships medalist). Matic has a passion for teaching others how to kayak, and he is now teaching in Slovenia and abroad. He's kayaked around the world, including New Zealand, Costa Rica, Ecuador, Nepal, Norway, but he always comes back to his favorite river—the emerald Soča in Slovenia.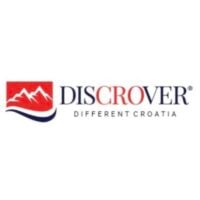 Discrover is a Croatian-based company offering adventure travel in Croatia, Montenegro, and Slovenia. There is a group of professionals behind Discrover who are passionate about sharing their love for the outdoors with other people—so they do kayaking, cycling, hiking, and other active adventures. You can always count on small groups, licensed kayaking guides, and exceptional service!
Doris Cvetko
(source: Google Reviews)
Amazing summer! This is an extraordinary experience and I recommend everyone to join Discrover kayaking tour around islands of Dubrovnik even if its just for a day. Cheers!
Vlatko Pavisic
(source: Google Reviews)
Had the best summer with this company, great and humourus guide. Beautiful nature. awesome experience. I reccomend
Cathrine Eyde
(source: Google Reviews)
Just finish a week of kayaking around these beautiful islands in the south of Croatia . A couple of hours each day in the kayak.  Feeling completely safe and cared about from our unique guide Amir. Beautiful water , sunny days, nice meals and charming villages. Amir has taken us through fantastic days kayaking showing us all these beautiful spots to be seen,taking care of all our small demands and taught us a lot not only about kayaking but also about his country and traditions. He has given us time on our own when he felt that was what we needed and laughed with us telling stories. Thank to Amir. We hope to be joining you and your company some other time for another tour.
We warmly recommend this company and our fantastic guide Amir to everybody.
Kjetil Eriksen
(source: Google Reviews)
Our Family has just finished a guided week. Fantastic guide – Amir, visited amazing Islands and a great variety of experiences. We can really recommend this company. We are coming back !!
Rene was absolutely fantastic! From the moment he picked us up from the airport and transported us to the ferry, he was friendly, kind, informative, helpful, joyful, interesting, and caring. His logistics coordination was smooth. His love for and knowledge of the outdoors was evident as we hiked and found various spices, fruit trees, flowers around the island. He expertly pointed out the relevance of structures within the history of Croatia and the islands. He provided clear sea kayaking safety instruction and overall guidance, and he kept a close eye on weather conditions around the islands to suggest the best itineraries. He somehow managed to do this without ever losing his patience, without ever being overbearing, and always maintaining a pleasant demeanor. Sure, some things came up that required some tweaked plans, but he handled them so smoothly that it was hardly even notable. He is a class act person and guide.
We loved everything about this trip.
ITINERARY: The scenery was beautiful. The schedule provided a nice mix of planned activities and free time. We flew in a day early and stayed a couple days late. We were grateful for helping to coordinate the extra transfers, which were seamless and the additional fees for the transfers seemed appropriate. We loved the daily routine of waking up, coffee in our room, breakfast, and then heading out for adventure. We loved how the long sea kayaking days were broken up into chunks to various caves or lagoons for cooling off and exploring. We loved the boat cruise of the islands on Day 3 (we appreciated the bigger context of the islands during the \'rest day\' and Rene\'s suggestion to grab the seats on the front of the boat). Loved the flexibility of Day 4 (long paddle around Kolocep) and then switching over to hiking around the island and sunset paddle on Day 5. The free day was excellent; he hiked again and then sea kayaked in the bay for some relaxing floating and snorkeling. It was nice to finish up the tour with a sunset dinner at Peggy\'s. The itinerary was perfect for us.
MEALS: The daily breakfast at the hotel was marvelous (expansive, high quality, and necessary for the calorie-burning activities of each day). The # of provided lunch/dinner meals seemed appropriate, although I suggest building in a $5 per meal beverage budget for everyone to have a water, soda, or beer without having to coordinate and/or to worry about pulling out cash. Or if the meal budget is $30 per person, allowing a beverage to be part of that amount.
ACCOMMODATIONS: We liked staying in one overnight accommodation for the duration of the tour. Our accommodations were fantastic (clean, nice location, outdoor shower to wash off sand, pleasant owner, large room with wonderful, covered private terrace). Only accommodation complaint was that the king-sized bed was two twins pushed together, meaning there were wood boards running down the middle. We managed, but a bed frame without the center wood boards would be incredibly preferred for couples. Also, fresh towels and sheets half-way through the week (or more often) would be nice. (Our guide helped communicate with the owner to have towels switched out. We later found the email address where we could have done the same.)
Overall, the adventure was marvelous!
Things to know
57hours is committed to providing safe outdoor adventure experiences. We require all guides using our platform to have a COVID-19 safety plan and to make the details of that plan accessible to travelers. In most cases, group sizes will be reduced, guides will avoid overcrowded locations, and other safety measures will be met depending on the location and activity. 

We also expect clients to respect local regulations and take measures to protect themselves, their guides, and the communities they're traveling to. For more information on COVID-19 measures in Dubrovnik, Croatia, please refer to Croatia's COVID-19 travel information or COVID-19 information by the U.S. Embassy in Croatia.

Please contact us if you have any questions or require further information. We are happy to provide you with the most up-to-date information!

What you get on this adventure:

An experienced, local kayaking guide with extensive knowledge of the area

8-day tour (6 days of guided kayaking, paddle boarding, and hiking)

7 nights of accommodation

7 breakfasts, 3 dinners, 2 lunches

Airport transfers to and from the hotel

Equipment (kayaks with paddles, life jackets, dry bags)

What's not included:

Transportation to Croatia

Some meals (check the itinerary)

Guide gratuities — optional

Here's a list of clothing we suggest you bring:

Comfortable clothing for a week of hiking, kayaking, and sightseeing

T-shirts and shorts

Spare clothes for layering

Lightweight hiking boots or shoes

Bathing suit

Waterproof rain jacket

Sunhat

Beach towel and sandals or flip flops

Synthetic T-shirt with UV protection for kayaking and hiking

Here are other personal items we suggest you bring:

Pack large enough to carry all the items listed

Day pack large enough to carry all the items listed (around a 25-40L bag)

Water bottle or hydration bladder (2L capacity)

Headlamp or flashlight

Toiletries (sunscreen, lip balm, hand sanitizer, bug spray, etc.)

Sunglasses

Camera — optional (but recommended)

Dress comfortably and for the weather in clothes you can move in. We suggest bringing clothing appropriate for the season. Layers are best and don't wear jeans.

Group sizes and prices:

For this family kayak & multisport adventure, the usual client to guide ratio is 8:1. The max group size is 16.

Although the cost does not decrease as the group grows, children get a discount.

Kayaking in Dubrovnik Islands can be arranged for larger groups. Contact us to make arrangements.

Min. age requirements:

If you are older than 18, you're good to go.

Minors younger than 18 but older than 6 can join this tour, but must be in the presence of a parent or legal guardian.

If your group has travelers under the age of 18, contact us prior to booking to make arrangements.

A 30% deposit to secure your place is due upon booking. The remaining amount is paid 3 months (90 days) prior to departure. Once the trip is confirmed by the guide, the cancellation policy stated below applies. 

If Client cancels the Booking anytime prior to thirty (30) calendar days in advance of the trip contemplated by the booking, Client is entitled to a full refund. 

For cancellations fifteen (15) to twenty nine (29) calendar days in advance, Client is entitled to a refund in the amount of fifty percent (50%) of the total amount paid when Booking. 

After that deadline, Client is not entitled to any refund. Any reimbursable expenses arising out of the Booking incurred by Guide prior to the date of cancellation (including but not limited to plane tickets, car rental payments, and lodging or transportation fees) are non-refundable as soon as they are incurred by the Guide.

This guided kayaking & multisport tour starts in Dubrovnik. To get there, most people fly into Dubrovnik Airport. Your guides have arranged transportation from the airport to the accommodation in the city.
Get free trip brochure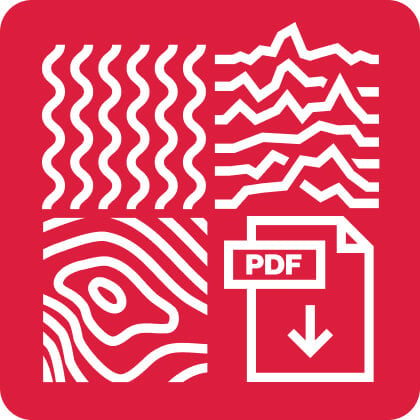 Adventure and location overview, itinerary, available dates, what's included and much more.
Brochure sent, check your inbox
Talk with us
and let one of our adventure experts help you plan your perfect adventure.
Other things to do in Croatia