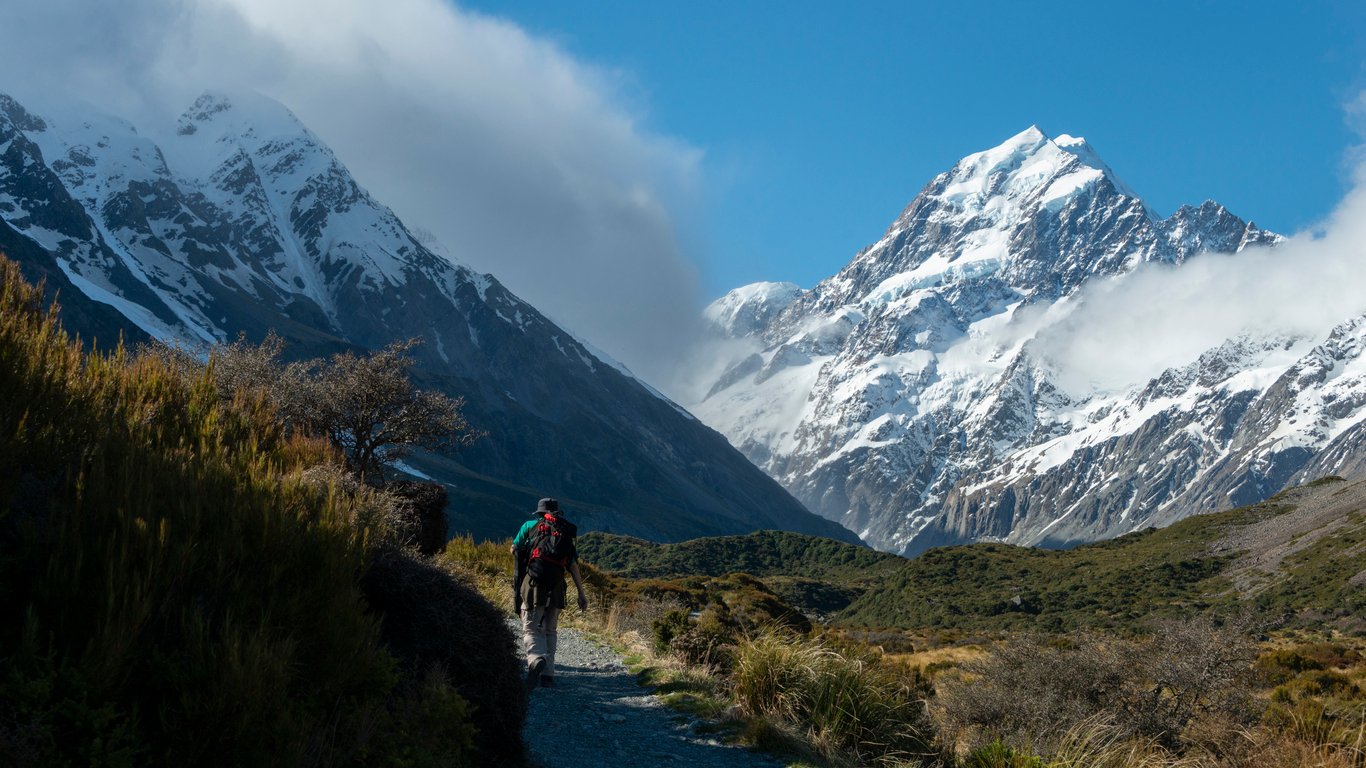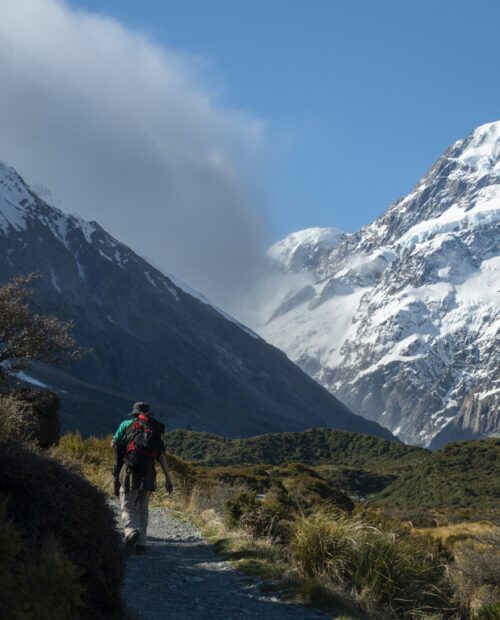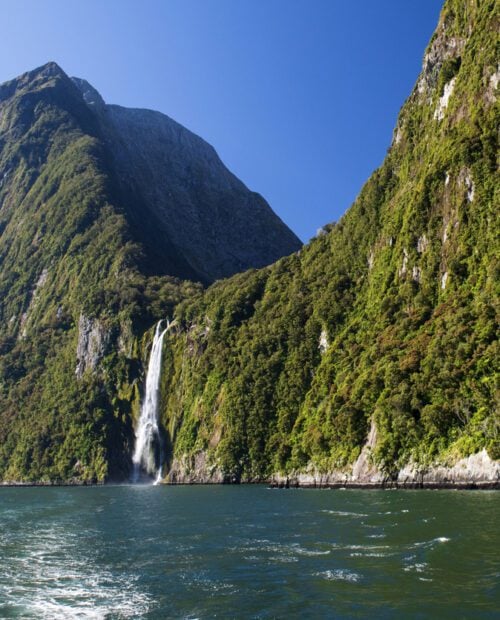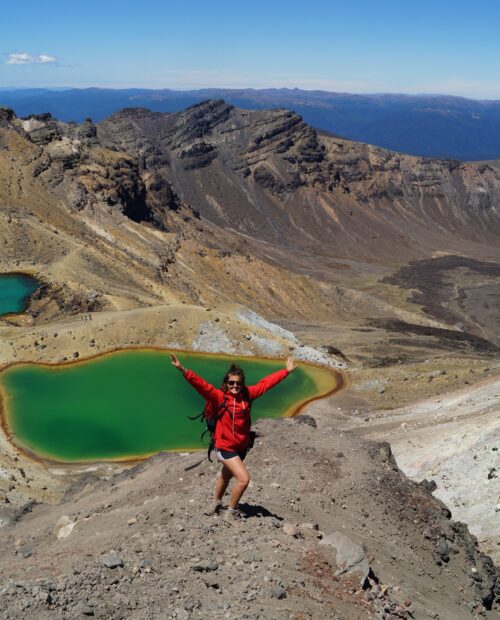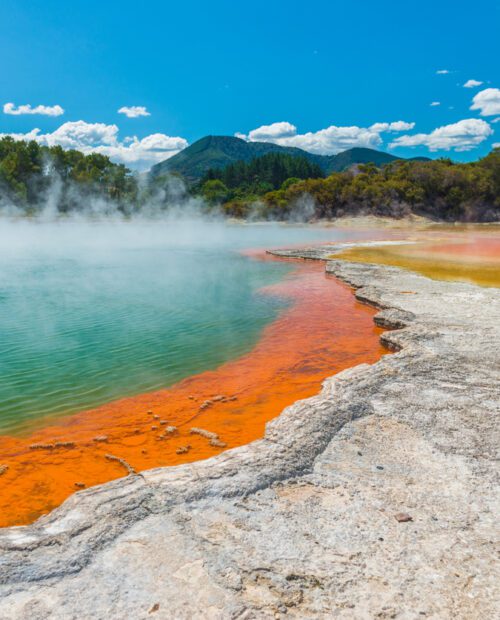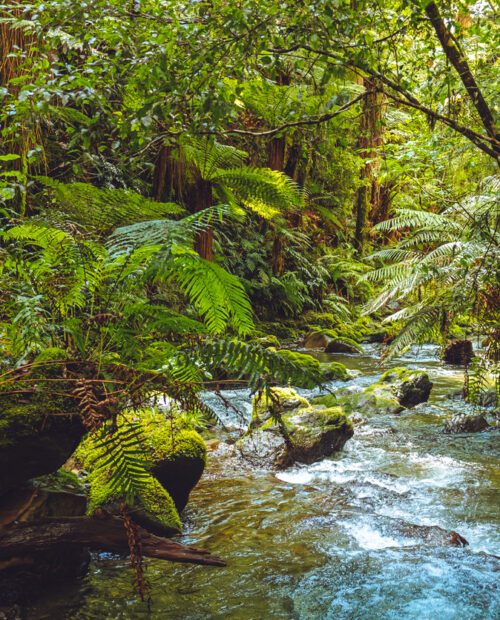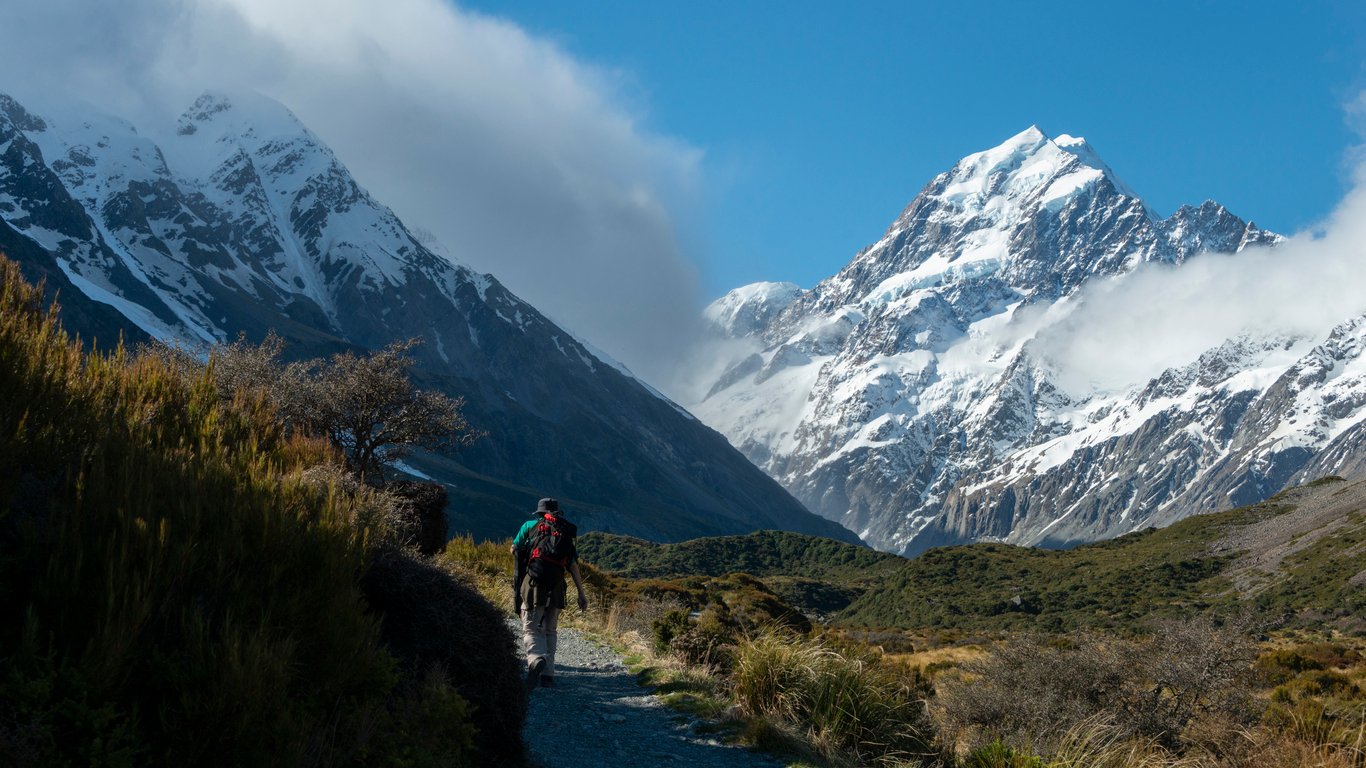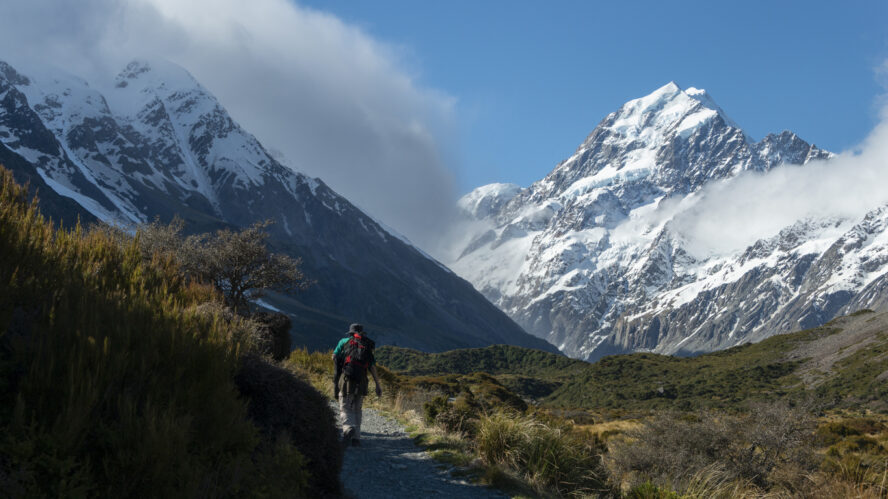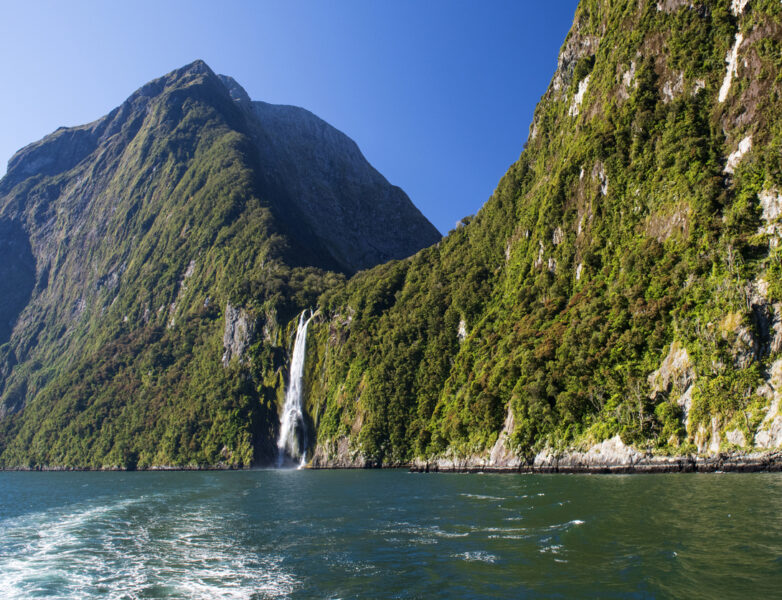 Think of New Zealand as the master of metamorphosis. Observe how its rolling green hills transform into glaciated mountains, volcanic terrain becomes a lush rainforest, and its fjords and endless beaches reinvent themselves as bustling cities. With all that comes the promise of escaping to the vast wilderness between pockets of civilization—New Zealand only has an average of 19 people per square kilometer! As you criss-cross the country on this three-and-a-half-week trip, you'll switch between wild nights under the stars and city breaks with a multicultural flavor, rugged rock-and-ice landscapes one day, seals and dolphins the next—an adventurous concoction sure to convert you into an honorary Kiwi.
1 Country, 6 overnight hikes, 7 national parks, 24 days

New Zealand's wilderness in all its shapes and forms

World-famous Milford Sound, Mt Cook, and Abel Tasman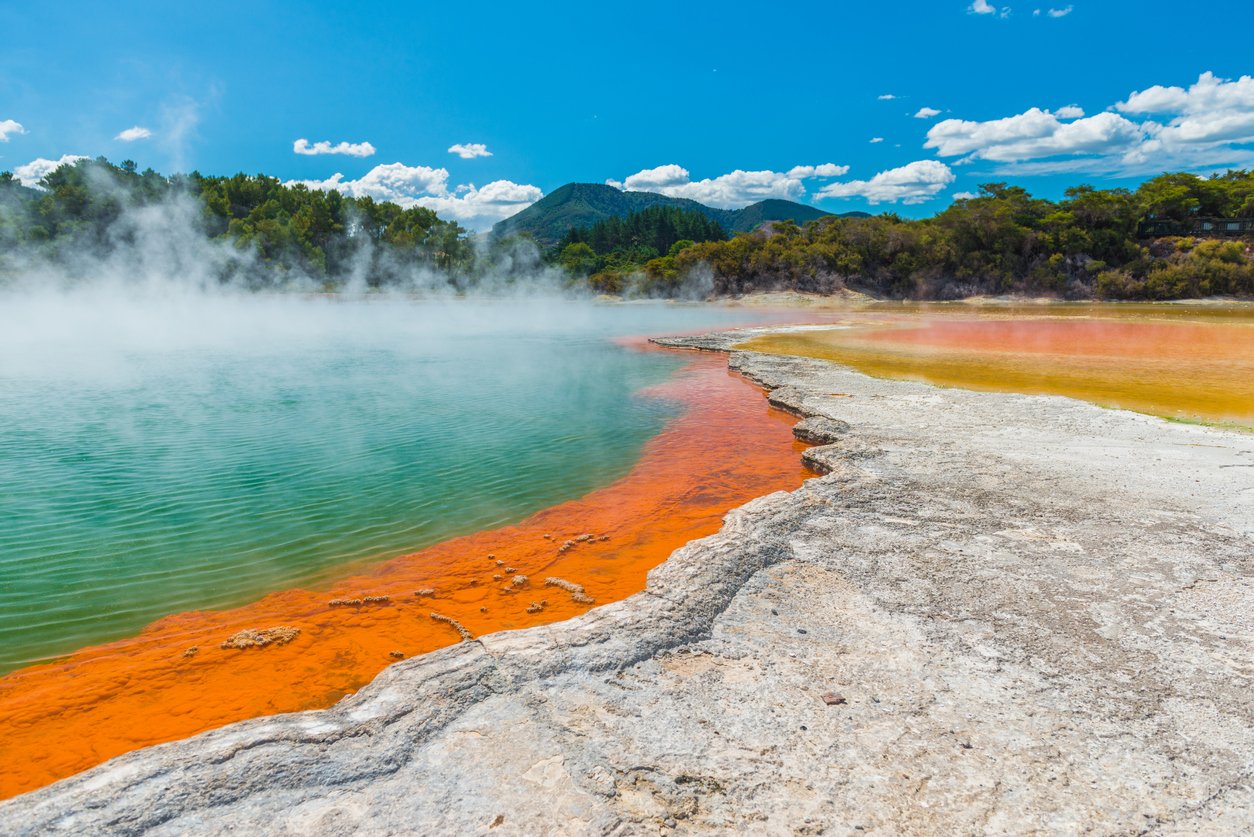 Itinerary
Camp under the stars and enjoy the raw beauty of New Zealand's wilderness with expansive forests and countless lakes and rivers. Visit world-famous attractions such as Milford Sound with its pristine waters and Abel Tasman with its endless sand beaches. Discover Rotorua's geothermal features and go on one of the best day hikes in the world in Tongariro. Get lost in Whirinaki's lush rainforest and challenge yourself with hikes in Aoraki/Mount Cook, famous for glaciers and alpine landscapes. Switch it up and wander about Wellington and Queensland.
Your adventure starts at 7am at the Sky Tower in downtown Auckland. Head south to Rotorua, an area with geothermal features such as steaming thermal vents, bubbling mud-pools and stunning lakes. The area is also rich when it comes to Maori and early European history. After a quick stop by Lake Rotorua, you will veer off the beaten track, southeast into the Whirinaki to hike in a rainforest—a remnant of the vast forests believed to have covered the supercontinent of Gondwanaland more than 150 million years ago. The hike will take you to the Whirinaki River where you will stay for the night.

Accommodation: Whirinaki Hut
Meals: Lunch and dinner
Hiking: 9.5 km/ 6 miles, 3 hours

Continue with the hike down the valley track. Since this hike is not part of the tourist trail, there is a chance that you will encounter rare blue ducks and robins and hear kaka (a large bush parrot) as you make your way through lush tropical vegetation. Later in the afternoon drive east into the rugged forest ranges of Te Urewera. This is the traditional home of the Maori people and one of the last places to have been reached by European settlers. After a two-hour hike through the rainforest, reach the remote lake Waikaremoana where the camping area is located.

Accommodation: Fisherman's Cabins by the lake Waikaremoana
Meals: Breakfast, lunch, and dinner
Hiking: 15 km/ 9.5 miles, 5 hours

Go on a 20-minute drive to the trailhead at the south end of the lake and begin the climb up the Panekiri Range. You will ascend through beech and tawa forest 500 meters above the lake. After lunch, hike some more along the fascinating Onepoto Caves trail. Enjoy a second night at the cabins.

Accommodation: Fisherman's Cabins by the lake Waikaremoana
Meals: Breakfast, lunch, and dinner
Hiking: 14 km/ 9 miles, 7 hours

Drive to the Volcanic Plateau and explore a thermal park where you can bathe in a natural hot river with views of the impressive Huka Falls. Feel the spray of the Waikato River as it plunges 11 meters into a pool the size of a stadium. Later you will arrive at the crater Lake Taupo, the largest lake in New Zealand formed by the most powerful volcanic explosion in recorded history. Spend some time at Taupo and later head to Whakapapa Village in the Tongariro National Park.

Accommodation: Skotel Alpine Resort, Whakapapa Village
Meals: Breakfast and lunch
Hiking: 4 km/ 2.5 miles, 2 hours

During your 3-day stay in the Tongariro National Park—the oldest in New Zealand—you will explore the more remote and drier east side of this volcanic range, as well as the famed Tongariro Alpine Crossing. On Day 5, hike out of Whakapapa through tussock-grasslands between the volcanoes Ruapehu and Ngauruhoe. The next day either amble to the splendid Ohineopango Springs or walk the challenging off-trail route over ash-moraine ridges and skirt lava cliffs to reach a viewpoint high above a remote lake. Stop to enjoy fantastic views of the park's three main peaks: Ruapehu, Tongariro and Ngauruhoe—you will maybe recognise the last one from the Lord of the Rings films. Spend your last day in Tongariro by walking the spectacular Tongariro Alpine Crossing with views of the magical Emerald Lakes. After two nights away, return to the accommodation in Whakapapa Village.

Accommodation: Waihohonu Hut — Oturere Hut — Skotel Alpine Resort
Meals: Breakfast, lunch and dinner on Days 5 and 6, breakfast and lunch on Day 7
Hiking: 8-15 km/ 5-9.5 miles, 3-8 hours per day

Drive south through the beautiful river valleys of the Rangitike to the nation's
capital, Wellington. Arrive in the city mid-afternoon and explore the city's restaurant and street food scene or spend some time bar hopping. Day 9 is a rest day in Wellington—take in its vibrant culture by visiting one of its many museums, going on a cable car ride or simply walking its streets and admiring the architecture. New Zealand's capital is a compact city enclosed by the harbor and hills which makes it perfect for walking.

Accommodation: Bay Plaza, Oriental Parade
Meals: Breakfast
Hiking: 1 km/ 0.6 miles, 1-2 hours

After a flight across Cook Strait, meet your South Island guide at Nelson Airport. Head out of town around picturesque Tasman Bay to Kaiteriteri, the gateway to Abel Tasman National Park.
Pack light and smart andd take a boat ride to Awaroa Bay and enjoy a picnic on the idyllic beach before starting the hike, following the Abel Tasman Coast Track south to Bark Bay—the camping location for the night. Next day, depart from Bark Bay through the luxuriant mixed forest and across a high suspension bridge above the Falls River. Descent to the sand beaches of Torrent Bay, with attractions such as Falls River cascades and Cleopatra's Pool, both perfect places for a refreshing swim. You will camp at the bright blue inlet of Anchorage. On your last day in Abel Tasman, explore its magical coastline by waka (Maori canoe). Learn about Maori culture and history while exploring coves on the mainland and the wildlife refuge—home to a breeding colony of New Zealand fur seals.

Accommodation: Bark Bay Camp — Camp in Anchorage Bay — Campsite near Murchison
Meals: Breakfast, lunch, and dinner (except for breakfast on Day 10)
Hiking: 8.5-12 km/ 5-7.5 miles, 3-5 hours on Days 10 and 11
Paddling: 15 km/ 9.5 miles, 3 hours on Day 12

Experience the wild West Coast and its dramatic headlands, wild waves and secluded bays. Afterward, you will hike to a limestone river canyon in Paparoa National Park whose attractions include mountains, canyons, caves, rivers, wilderness areas and coastlines. Learn how to cross rivers with the help of your guide as some boulders can be slippery! Your campsite for the night will be under a massive fluviatile cave—Ballroom Overhang.

Accommodation: Campsite under the Ballroom Overhang
Meals: Breakfast, lunch, and dinner
Hiking: 8 km/ 5 miles, 4 hours

Hike through the canyon in the morning and head to Punakaiki to check out the famous Pancake Rocks and blowholes afterwards. Continue down the coast to Hokitaka—once thriving goldrush town where you can now buy pounamu (greenstone), a material used by the early Maori people for tools, jewelry and weapons. You can eat out in the town and later relax on the beach.

Accommodation: Ensuite twin room at Stumpers
Meals: Breakfast, lunch
Hiking: 6 km/ 3.8 miles, 3 hours

Grab coffee at a local coffee shop and get ready to cycle the stunning West Coast Wilderness! Pedal your way through majestic native forest, cross crystal-clear rivers, and pass old reservoirs and water races which date back to the gold rush days. What comes after is the drive into the Southern Alps and Arthur's Pass—a national park famous for its rugged peaks, wild rivers and adventurous hiking trails.

Accommodation: Kennedy Lodge
Meals: Lunch and dinner
Biking: 39 km/ 24 miles, 4-5 hours

On Day 16, you will head on a challenging overnight hike which will take you up the Edwards River to the Edwards Hut located on top of a beautiful alpine valley. The next day explore further up towards the Falling Mountain, where the views of the surrounding peaks open up even more. Later, you will head east and witness the dramatic changes in scenery on the way to Mt Somers. Enjoy the views of wide braided rivers, tussock grassland, and the surreal limestone formations of Castle Hill.

Accommodation: Edwards Hut — Mt Somers Holiday Park
Meals: Breakfast, lunch, and dinner on Days 16 and 17
Hiking: 9 km/ 5.5 miles, 5-6 hours per day

Drive along the western margin of the Canterbury Plains and into the stunning Mackenzie Country, famous for huge glacial lakes and snow-capped mountains. Arrive at Aoraki/Mt Cook National Park and hike up to Sealy Tarns and possibly Mueller Hut. Enjoy views across two valley glaciers on Mount Sefton and Aoraki/Mt Cook—the highest peak in New Zealand. Your accommodation for the night is in the heart of the Southern Alps. In the evening, watch the summit of Aoraki/Mt Cook turn from white to pink.

Accommodation: Wyn Irwin Lodge
Meals: Breakfast, lunch and dinner
Hiking: 10 km/ 6 miles, 6 hours

On Day 19 you can either join a local operator for a guided heli-hike on the Tasman Glacier or join your guide for a hike up the steep slopes of Sebastopol to the Red Tarns. You can also take a rest day and relax in the hut or visit the information center to learn more about the park's natural history and the history of mountaineering in the area. By mid-afternoon, you will continue the journey south through to the Central Otago region and the glacial lake Hawea ringed by mountains
Accommodation: Campsite on the shores of lake Hawea
Meals: Breakfast and lunch
Hiking: 4 km/ 2.5 miles, 2 hours

Drive to Wanaka—a vibrant lakeside resort town where you can grab some coffee before heading on up the Matukituki Valley. Take in gorgeous alpine views as you hike across grassed flats to Aspiring Hut—your accommodation for the night. Catch glimpses of Mt Aspiring between high peaks. Climb through beech forest to the bush line on the Cascade Saddle Track in the afternoon. Enjoy the uninterrupted view across the upper Matukituki to Mt Aspiring and the Southern Alps and encounter cheeky keas—alpine parrots found in the area.

Accommodation: Aspiring Hut
Meals: Breakfast, lunch and dinner
Hiking: 14 km/ 8.6 miles, 6 hours

Day 21 starts with the return hike to Wanaka along the floor of this wide glacially formed valley. Once you are back in Wanaka the group can regain the energy with a lakeside picnic and laidback swims in the lake. After the picnic, a remarkable drive over the Crown Range will take you to the Knobs Flat campsite, nestled in a valley in the Fiordland National Park.

Accommodation: Knobs Flat campsite
Meals: Breakfast, lunch and dinner
Hiking: 9 km/ 5.5 miles, 3 hours

Drive beneath imposing granite cliffs and hanging valleys into the heart of Fiordland National Park—a World Heritage Site and one of the largest national parks in the world featuring spectacular fjords and the huge glacial lakes of Te Anau and Manapouri. Cruise the pristine waters of Milford Sound and admire cascading waterfalls while encountering its amiable inhabitants: dolphins, Fiordland crested penguins, and New Zealand fur seals. Later hike up to Key Summit, the final section of the famous Routeburn Track and another one of New Zealand's Great Walks. Afterwards, return to the Knobs Flat and enjoy your second night there.

Accommodation: Knobs Flat campsite
Meals: Breakfast, lunch and dinner
Cruise: 2 hours
Hiking: 7 km/ 4.5 miles, 3 hours

Take a short hike to check out a beautiful waterfall near the campsite before the final drive to Queenstown where you will arrive in the early afternoon. The lodge is within easy walking distance from town—spend the afternoon according to your interests. Set against the dramatic Southern Alps, Queenstown is known as New Zealand's adventure capital. You can travel up the Skyline Gondola to enjoy some show-stopping views, or have a leisurely stroll through the Queenstown Gardens before heading for dinner somewhere downtown. In the evening, celebrate with the group all the hikes and adventures you have had over the last three weeks. The next day you will say goodbye to New Zealand or continue touring on your own!

Accommodation: Pinewood Lodge, Queenstown
Meals: Breakfast and lunch
Hiking: 2km/ 1.2 miles, 45 minutes on Day 23
Meet your guide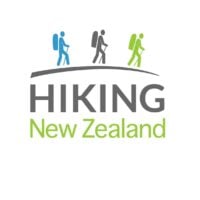 Hiking New Zealand is a small, but very dedicated team specializing in matching adventurous travelers with their dream holidays, both in New Zealand and beyond. They are passionate about active travel, wild places, and their conservation, and extremely enthusiastic about sharing their wilderness discoveries with their guests.
Mike Toole
about
Hiking New Zealand
Exploring the Magic of New Zealand
Hiking New Zealand did an excellent job in taking us to places that I found to be very beautiful. There was a sense of magic in what we saw and experienced. The food and accommodations were very good for the price of the trip. The guides for both islands were very knowledgeable and were able to adapt to the diversity of the group and weather related conditions. They took us to many places that were away from any crowds. I highly recommend using Hiking New Zealand for those that want to get out and explore the beauty of New Zealand.
Mike S
about
Hiking New Zealand
An incredible country with a great outfitter
It is hard to put in a few words how great this trip was for my wife and I. HNZ made all the arrangements once we were on the ground with them. They were professional, knowledgeable, friendly and a great group to travel and work with. When the storms took out the Mildford sound portion of our hike, they quickly adjusted our schedule for other great hikes. My wife and I have hiked in many parts of the world with other quality outfitters and this one ranks up with the best
Kelly9242016
about
Hiking New Zealand
Fantastic way to experience New Zealand
22 awesome days on the North and South Islands! Great guides! Well planned hikes in beautiful locations, often on less traveled trails. The pace was varied, well balanced with travel time. The hikes hit the sweet-spot between rigorous/ challenging treks, and short hikes. Choices were provided for daily hikes. The Kiwi guides all had superior knowledge of the natural environment, history, culture, and geology of NZ. The passion they displayed for their country made for a truly authentic experience.
Janet C
about
Hiking New Zealand
Ultimate New Zealand
My husband and I would highly recommend this company. They took us to so many great places on our 22 day adventure. Our guides were wonderful. Even a landslide did not stop them from giving us a great experience. They were great in accommodating my husbands dietary needs. A tropical storm threatened to stop us from getting from the north to the South Island. Without their quick actions, we would have not made it without barely a hiccup.
Hiking New Zealand is worth every bit of money and time. If we make it back, we will definitely travel again.
A special thank you to Justin, Howie, Eva, and Dan. You made our trip absolutely wonderful!!
Chrisyv97
about
Hiking New Zealand
THE BEST MONTH OF MY LIFE!
I did the "ultimate New Zealand" which was 22 days and we travelled both the north and south islands. for me personally it was a very challenging trip but my guides and the rest of the group where all very supportive. I highly recommend this company and this tour. I would happily do it again!
I will never ever forget this trip. it was just the best experience I have ever had. the trip is well organised and guided, I was able to go alone as a 19 year old and they took care of me very very well.
this tour has to be number one on everyone's bucket list! I fell in love with New Zealand, so much so I am hoping to get a conservation job and move over there!! thank you Hiking New Zealand!
Things to know
57hours is committed to providing safe outdoor adventure experiences. We require all guides using our platform to have a COVID-19 safety plan and to make the details of that plan accessible to travelers. In most cases, group sizes will be reduced, guides will avoid overcrowded locations, and other safety measures will be met depending on the location and activity.

We also expect clients to respect local regulations and take measures to protect themselves, guides and the communities they're traveling to. For more information on COVID-19 measures in New Zealand please refer to the official New Zealand Travel Website.

Please contact us if you have any questions or require further information. We are happy to provide you with the most up-to-date information!

What you get on this adventure:

An experienced, local hiking guide with extensive knowledge of the area
24 days of hiking and other activities outlined in the itinerary
Meals as indicated in the itinerary
Accommodation in huts, lodges, cabins, hotels, and camps (depending on the night)
Daily transportation during the adventure
Plane ticket from Wellington to Nelson
Therm-a-rest sleeping mat
Tents
Cooking equipment, plates/cutlery
First aid kit, safety equipment and maps

Meals: The entire group prepares the meals with food provided by the guide. The guides will be in charge of coordinating the different group tasks among all the travelers. In case of special dietary needs, please contact us and we can make arrangements.

What's not included:

Transportation to and from New Zealand
Restaurant meals (the plan is to eat out during some evenings and during the stay in Wellington)

For this adventure, you need to be reasonably fit and have basic mountain biking skills. Prior hiking experience is generally required for this tour, but multi-day hiking experience is not necessary. Your average day will involve 4-5 hours of physical activity, with the number of hours decreasing on more laid-back days and increasing to up to 8-9 hours on more challenging days. Altitude gain won't be greater than 800 meters (2600 ft) while the maximum distance covered on any day is 15 kilometers (9 miles). Hikes will involve managing uneven terrain and crossing rivers while carrying a pack weighing up to 12 kilograms (26 pounds) on some days. The group will take breaks on a regular basis to get some rest and eat lunch and snacks.

For a more in-depth look into hiking on North Island, make sure to check out our guide made in collaboration with local guides.

Here's a list of the equipment you need to bring:

Hiking boots or good hiking shoes
Backpack (at least 60 liters capacity)
Backpack liner (plastic bag)
3-Seasons sleeping bag
Waterproof raincoat (Gore-Tex or similar)
Warm fleece/wool jersey x2 (not cotton)
Shorts for hiking (preferably quick-dry)
Short-sleeved shirt x2 (quick-dry, polypropylene)
Polypro/thermal underwear (top & bottom)
Socks
Warm hat
Sunscreen and sunglasses
Water bottle (1L)
Spare lightweight shoes or sandals
Flashlight/head lamp
Insect repellent (sandflies like foreign blood)
Casual clothing for travel and evening
Gloves/mittens
Small daypack
Swimsuit
Towel (lightweight towels are great)
Personal toiletries, medication and first aid
Camera—optional (but recommended)

Dress comfortably and for the weather in clothes you can move in. We suggest bringing clothing appropriate for the season. Layers are best and don't wear jeans.

For the flight between Wellington and Nelson, the checked luggage allowance is 23 kg (50 lbs) per person, with a carry-on luggage allowance of 7 kg (15 lbs).

Group sizes and prices:

For this adventure, the usual client to guide ratio is 11:1.
The cost per person doesn't decrease as the group grows.
It takes a minimum of 4 participants for this tour to run.

Min. age requirements:

If you are older than 18, you're good to go.
Minors younger than 18 may be permitted to join the hike on a case-by-case basis, but must be in the presence of a parent or legal guardian.

If your group has hikers under the age of 18, contact us prior to booking to make arrangements.

A 25% deposit to secure your place is due upon booking 4 or more months before the departure. The remaining amount is paid 95 days prior to departure. For bookings within four months of the departure, full payment is required. Once the trip is confirmed by the guide, the cancellation policy stated below applies.

If Client cancels the Booking anytime prior to ninety-five (95) days in advance of the trip contemplated by the booking, Client is entitled to an 80% refund. There is also an option to transfer the full amount of the deposit to a future trip.
For cancellations ninety-four (94) to twenty-one (21) days in advance, Client is entitled to an 80% refund of the full ticket price.
For cancellations twenty (20) to eleven (11) days in advance, Client is entitled to a refund in the amount of fifty percent (50%) of the full ticket price.
After that deadline (ten days or less prior to departure), Client is not entitled to any refund. Any reimbursable expenses arising out of the Booking incurred by Guide prior to the date of cancellation (including but not limited to plane tickets, car rental payments, and lodging or transportation fees) are non-refundable as soon as they are incurred by the Guide.

Your adventure starts in Auckland and finishes in Queensland.
To get to Auckland, most people fly into Auckland International Airport. From there, you can take a shuttle service to get to the meeting location in the city—outside the SkyCity hotel, 20m from Sky Tower base.
Get free trip brochure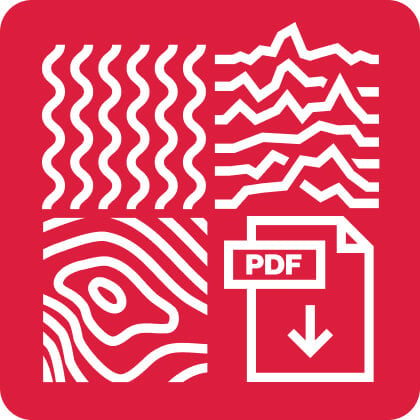 The brochure contains:
Adventure and location overview, itinerary, available dates, what's included, how to prepare, and much more.
Brochure sent, check your inbox
Book a call
with our adventure expert and start planning your perfect adventure.