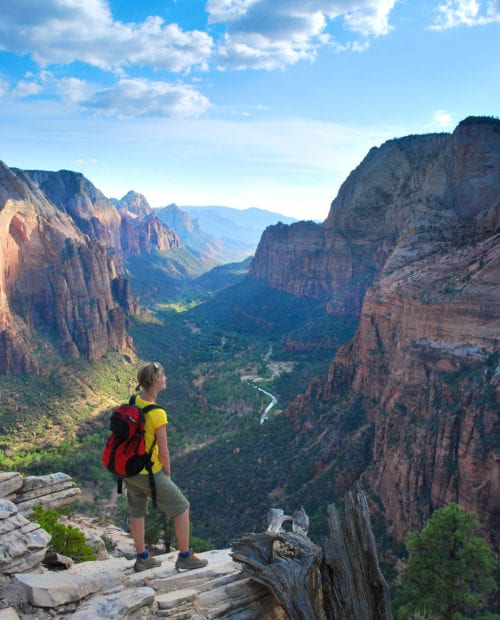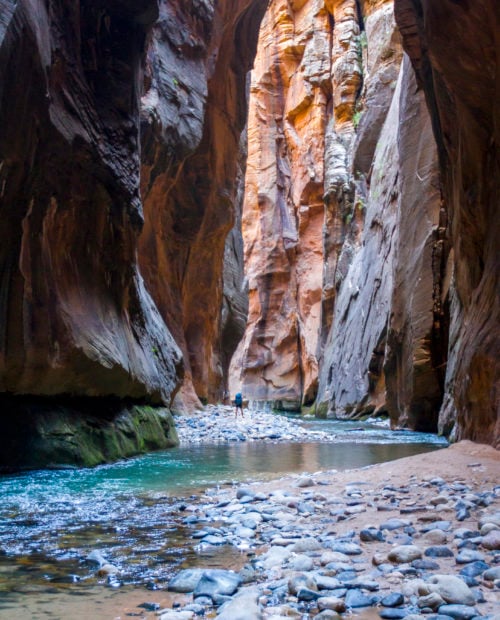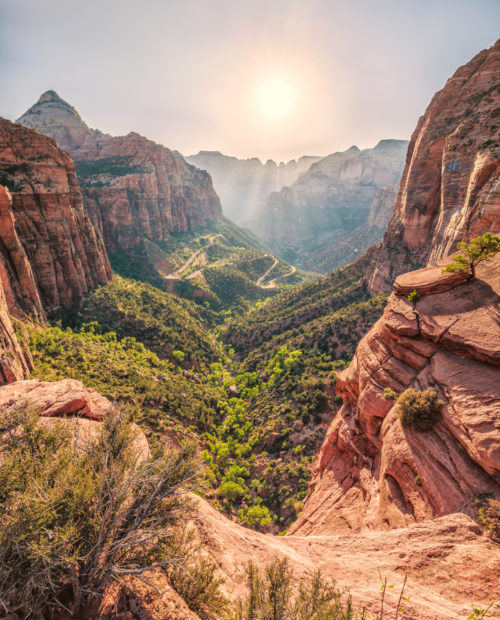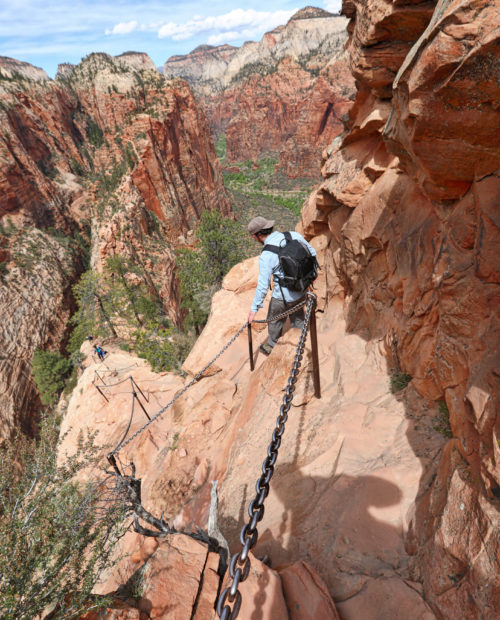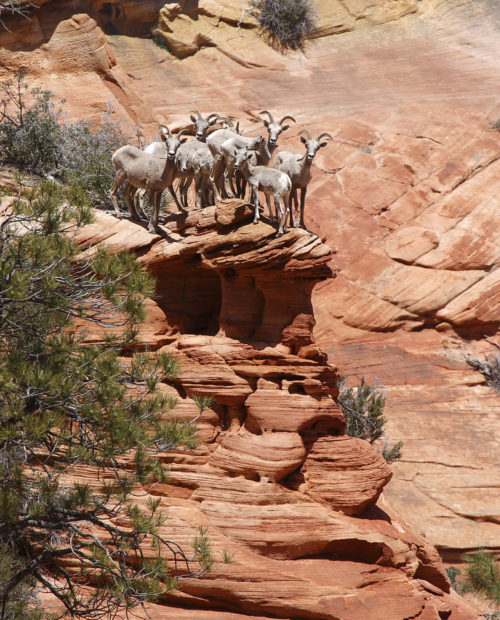 Zion National Park | Utah
Hiking in Zion National Park
Season
Spring and fall are ideal, but you can hike year round
Nearest city
Hurricane, UT, is an hour's drive to the park
Zion was the first of Utah's five national parks
Zion National Park is tucked away in Utah's southwest corner at the intersection of the Colorado Plateau, the Great Basin, and the Mojave Desert. The geological and biological diversity of the park's stunning slot canyons, its red and white monoliths, and wind-carved arches are a huge draw for hiking and nature enthusiasts from around the world.
Most popular packages and classes in Zion National Park
Zion Hiking Day
from $140 per person
·
1 day
Spend a day getting the most out of Zion with certified guides who consider it their backyard. Tailor an experience best suited to your needs and desires for a day spent in the park. With a local guide, count on learning about the history of Zion as well as about its flora and fauna. All levels of hikers encouraged!
Zion Basecamp Tour
from $1,170 per person
·
3 days
Explore the diversity of the Colorado Plateau within Zion on this three-day basecamp hiking tour. Count on hiking through Snow Canyon State Park as a warm-up to Zion. Once in Zion, you'll hike to Observation Point via the East Rim Trail, with views of Echo Canyon along the way. You'll also take in Virgin Narrows along the River Trail.
Zion Soft Adventure Tour
from $1,595 per person
·
3 days
Start your three-day tour by exploring Emerald Pools with a mild hike that takes you along singletrack trails beside Zion's signature monoliths. On the second day, you'll hike upstream to the Zion Narrows along the Virgin River, with Navajo Sandstone on either side of the canyon. On the third day, discover the eastern half of the park. You'll pass through the Mt. Carmel tunnel after an early start and be rewarded with a stunning canyon view. Another highlight to look forward to is the Checkerboard Mesa.
Things you need to know
When is the best time to go?
Spring and fall will have the most agreeable temperatures for visiting, especially as the park can get considerably busy during the peak summer vacation months.
What's a typical itinerary?
You'll meet up with your guide and other hikers in your group. After you discuss the agenda for the day, usually you'll start hiking|! Any gear-related questions and concerns will be addressed before setting out on your journey.
What about group sizes?
Group sizes are usually between 1-10 people with one instructor. Also, if the group becomes larger, an extra guide will join to facilitate any additional support along the way. For some of the tours, the price goes down as the group size increases — making it a great way to hike with friends and family.
What about bad weather?
Inclement weather can always get in the way of hiking but check with your guiding service about their policies regarding rain and other weather concerns.
Getting there
Typically travelers use Hurricane or St. George as a point of entry before making the 30- to 40-minute drive to the park.
Zion Rock & Mountain Guides
Zion Rock & Mountain Guides
Certified Guides
Zion is filled with awe and inspiring landscapes. Zion Rock and Mountain Guides are...
Wildland Trekking
Hiking Guides
Wildland Trekking's goals are to continue to reach more and more people through hik...
Epic One Adventures
Hiking Guides
Epic One Adventures deliver incredible experiences at world-renowned destinations. ...
There are tons of inspiring hikes away from the crowds
There are accessible hikes for all skill levels, and lots of options if you want to get away from the crowds — Zion had 4.5 million visitors in 2018! If The Narrows and Angels Landing are too busy for your liking, consider hiking Observation Point or complete the Zion Traverse, which connects Zion's northwest corner to its southeast section. There's also amazing out-of-the-way hiking in Kolob Terrace and the Kolob Canyons, where you can hike the Taylor Creek and Kolob Arch Trails. While you're hiking, keep an eye out for golden eagles, red-tailed hawks and even California condors, which were introduced to the park in 2014. Regardless of where you decide to hike, features like Kolob Arch, The Subway, Emerald Pools, and The Great White Throne will stay with you long after your hike is over.
Who should hike in Zion?
While the warmer temperatures during the summer months may be a challenge to some hikers, if you plan accordingly, or even adjust your season for vacation, you'll find that Zion National Park is a great destination for any hiker of any age or ability.