Kathmandu | Nepal
Hiking in Upper Mustang in Nepal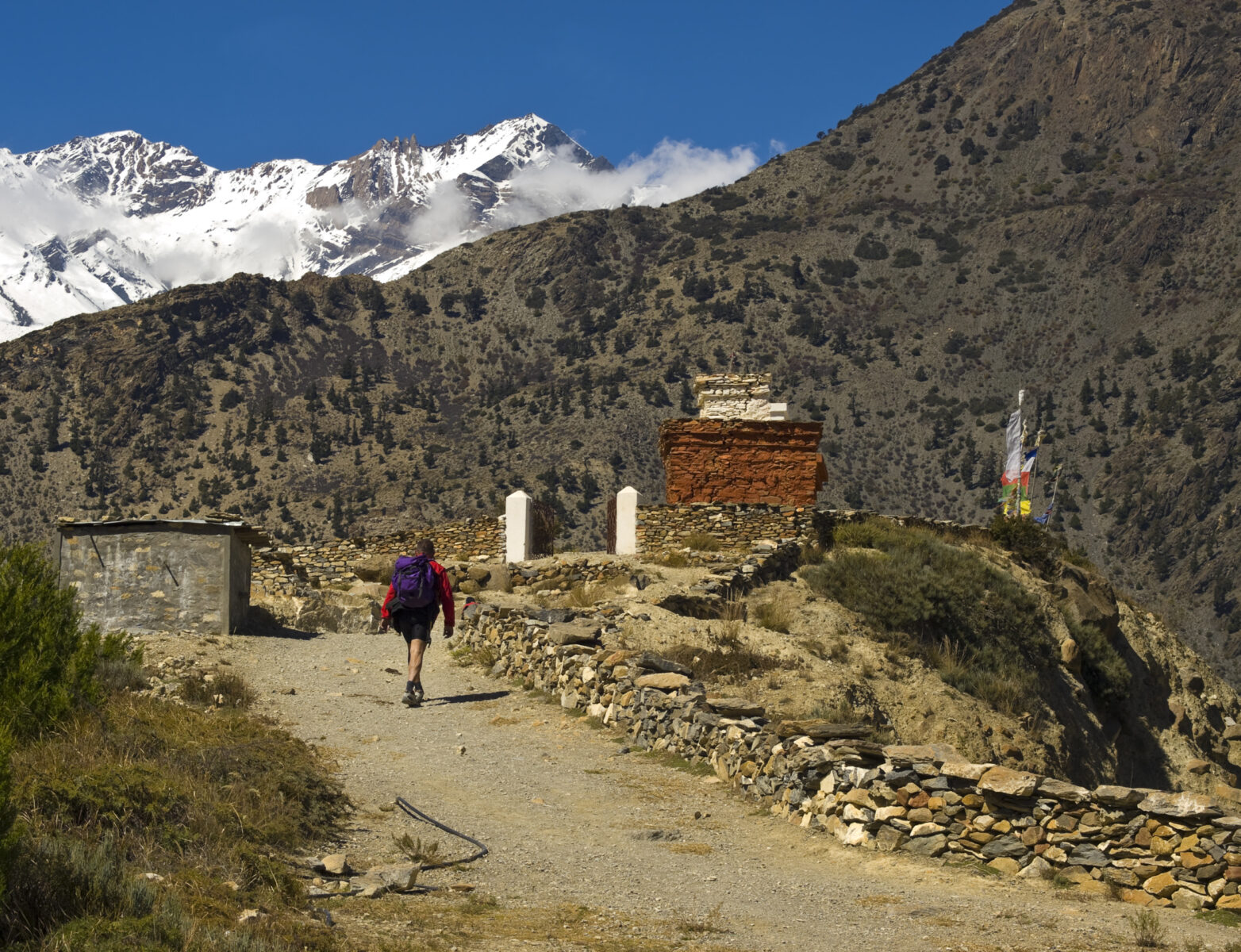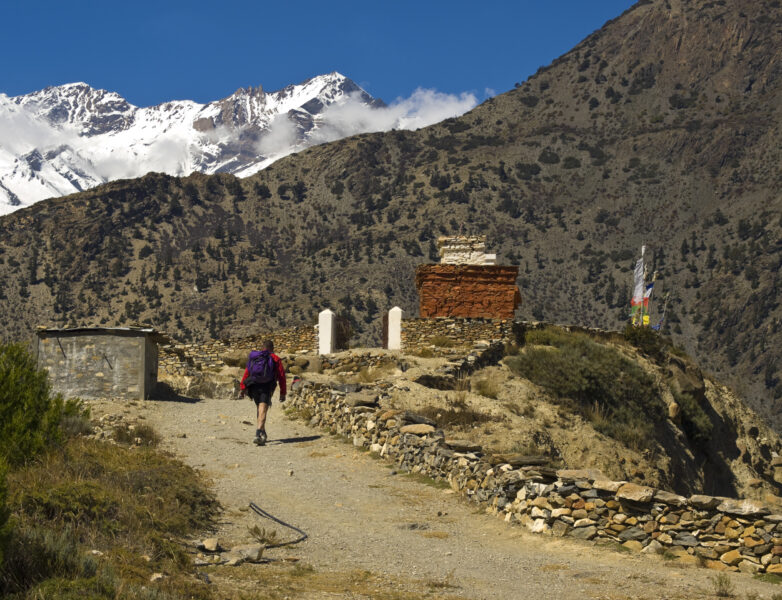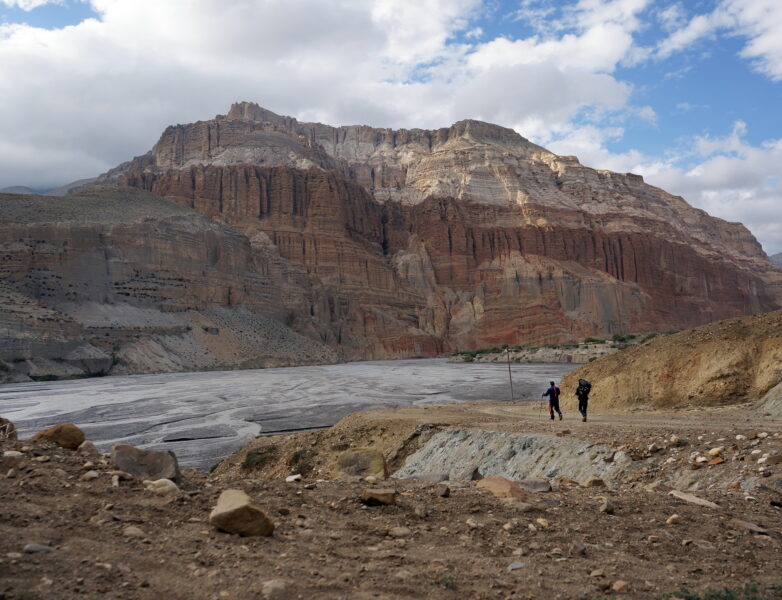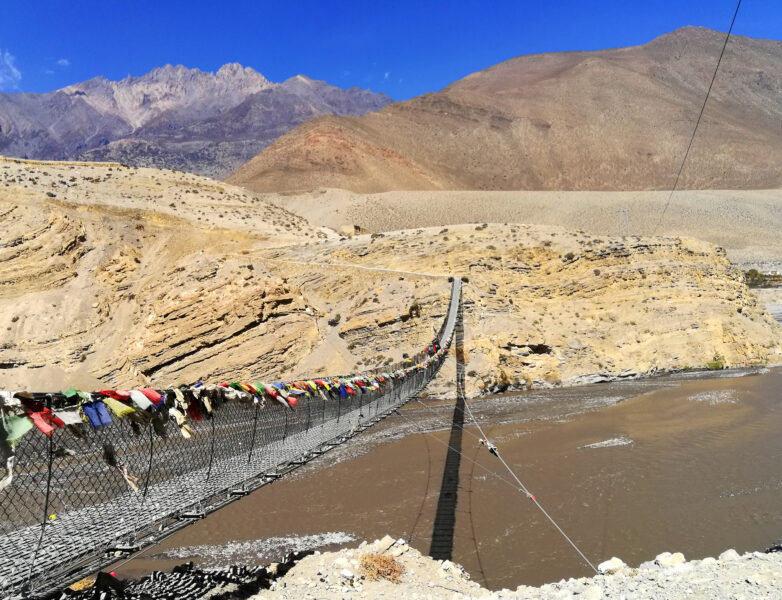 Nearest city

Your adventure begins in Kathmandu, Nepal
Explore Tibetan Buddhist culture of the long-forbidden kingdom
Embark on a 21-day trek to Upper Mustang and be swept off your feet by the bright colors, aromas, ancient temples, and bustling marketplaces Nepal offers. Nepal is the only country in the world where mystical jungles, mighty rivers, and the majestic Himalayas — eight of the ten highest peaks in the world — converge with the religious and cultural intertwining of Hinduism and Buddhism, India and Tibet. Upper Mustang, a once-forbidden Tibetan Kingdom, is home to charming rustic villages, farmlands, Buddhist monks, and untouched ancient forts and palaces. Surrounded by rugged mountain landscapes with snowy peaks, it draws people from all corners of the world to experience this incredible place that maintains a traditional way of life and culture dating back centuries.
Book this adventure
Hiking in Upper Mustang in Nepal
$2750 per person
·
21 days
Travel through Nepal's lost kingdom of Upper Mustang in this 21-days tour. Join a small group with two guides and discover the interesting culture of people who live in this impressive ecosystem where the relationship between human beings and their natural environment is authentic and sincere. Visit small villages in desert valleys, observe herds of Yaks and the majestic eagles and vultures flying above. Cross beautiful valleys and important cities such as Pokhara and Jomsom. Upon return, explore the Nepalese capital Kathmandu and the medieval cities of Bhaktapur and Patan.
Itinerary
Days 1 and 2: Arrival in Kathmandu, permits and material
Upon arrival to Kathmandu, your guides will transfer you to your accommodation. You will go over management of the trekking permits in Kathmandu and trip schedules and enjoy the rest of the afternoon in the Nepalese capital, where you can make some last-minute purchases and introduce yourself to the local culture and way of life.
Day 3 and 4: Routes to Pokhara and Jomsom
Take a ride with a local jeep to Pokhara, third largest city in Nepal from where you can see great mountains such as Dhaulagiri and Annapurnas. In this quiet city, rest and make last purchases before embarking on your journey. After the day of resting in Pokhara, start the route towards Jomsom. At 2700m, it is a chaotic, but small and highly commercial city crossed by the great Kali Gandaki River. This will be the last place to get money in rupees, necessary for handling the rest of the trip. The dust and the desert begin to appear before the stealthy gaze of Dhaulagiri and the tops of Nilgiri and Tililtso.
Day 5: On your way to Kagbeni
Today you will walk to Kagbeni, the gateway to Mustang and cradle of farmers and ranchers on the banks of Kali Gandaki. In this cozy, yet beautiful city, you can enjoy a cup of delicious tea with cake on one of the sunny terraces.
Day 6: Trekking to Chele
From Kagbeni, start your way to Chele (3050m), crossing Tangbe, a labyrinth of houses surrounded by fields of barley, wheat and apple trees. You will reach the city of Chusang in about half an hour. You will have the opportunity to taste the Dhalbat, one of Napaleses' favorite dishes for its high energy content and its exquisite preparation with homemade rice, potatoes, lentils and vegetables. Discover the valley of Kali Gandaki and climb the rocky village of Chele, and enjoy impressive views of the valley left behind and the ancestral caves of the kingdom of Mustang, carved into the high walls of the canyon.
Day 7: Trekking to Geling
From Chele, continue your journey towards Geling (3500 m) through a landscape without trees or water, west of the great Khola canyon. Cross valleys and several mountain passes like the village of Samar. Explore the cave of Chungsi, a Buddhist monastery looked after by a hermit who will be your hostess here and continue hiking through Syanboche at 3800m to descend again to the city of Geling. Rest for the day in one of the cozy kitchens taste the delicious Nepalese cuisine.
Day 8: Hike to Charang
From the village of Geling, the road ascends to the panoramic pass of Nyi La at 4010 m, and descends between grey and red ravines to the Tangmar Chu River bridge. Discover the Mani Wall, the longest and most spectacular wall of sacred and carved stones of Nepal. Continue towards the village of Charang, where you will enjoy excellent views and the Fortress Palace, belonging to the ancient kingdom of Mustang and its Buddhist monastery. Explore the statues, tapestries and large paintings of seated Buddha inside.
Days 9 and 10: Lo Mantang and surroundings
Arrive in Lo Manthang, the walled capital of Lo, the northern district of Mustang. From Charang, the road climbs up to Lo Gekar, at 3950 m, where you will find one of the oldest monasteries in Nepal. After a gentle climb and a few kilometers of desert plains and a short descent, arrive at the Lo Mantang plain at 3810m. On your second day in Lo Manthang, you will leave the city to visit the Namgyal monastery and some of the largest centennial Mustang caves.
Day 11: Trekking to Dhi and Yara
From Lo Manthang, the road climbs up to the Dhi Pass, at 4100 m and descends towards the village of Dhi, one of the most prosperous villages of the area. Continue your way through the river canyon to Yara, a village surrounded by giant gullies in which you can see remains of ancient caves. 
Days 12 an 13: Yara - Tangye - Chhusang
The next two stages will be the hardest part of the journey as there will be no lodges or canteens on the way to stop for lunch or tea, so you will have to carry food and water in your backpack. Leave Yara towards Tangye, cross the canyon and go up to a pass at 4015 m before descending to Tangye. Enjoy a deserved dinner and the warm welcome of your hosts. Next day, continue along desert roads and ravines to the village of Chhusang, where a comforting cup of masala tea and a tasty Nepalese dinner await.
Day 14: Trekking to Jomsom
Leave from Chhusang along the path that follows the course of the river, retracing your steps back to Kagbeni, where your group will stop for lunch and continue the route to Jomsom, the final destination of your journey for the day.
Days 15 and 16: Flight to Pokhara and bus to Kathmandu
Take a flight from Jomsom Airport to Pokhara, where you will spend the rest of the day resting under the watchful eye of the Annapurnas and the Dhaulagiri. In the morning and after a good breakfast, you will leave towards Kathmandu.
Days 17 and 18: Visiting Bhaktapur and Patan
Visit Bhaktapur, and discover a number of medieval buildings. Walk among the ceramic stalls and traditional handicrafts, and witness some of their rituals of offerings to the Hindu gods, since both religions, Buddhism and Hinduism, coexist in Nepal without any conflict. The next morning, continue toward the village of Patán, five kilometres away from Kathmandu and separated by the Bagmati River. Walk through the streets of temples and stupas dedicated to the Hindu deities. Its Durbar Square is a jewel of Newari architecture, the indigenous culture of the Kathmandu Valley.
Days 19 and 20: Visiting Kathmandu and free day in the city
Today you will explore Kathmandu, a city founded eight centuries ago and located in the valley that bears its name. Like Patán and Bhaktapur, it was formerly an independent kingdom, but in the 18th century, King Shah unified them, making Kathmandu their capital. Discover its most emblematic and interesting places while feeling its accelerated heartbeat and its essence. Explore the Thamel neighborhood, where you can find good coffee or beer and get lost in its labyrinthine streets full of small shops. The next day, you can enjoy Kathmandu at your own pace.
Day 21: Transfer to Kathmandu International Airport
Say goodbye to Nepal, but with the happy feeling of having soaked up with their culture and their breathtaking landscapes, which will be forever engraved in your memory.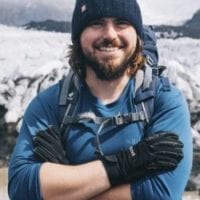 Alberto Ojembarrena, AIMG Mountain & Glacier Guide
Alberto Ojembarrena, AIMG Mountain & Glacier Guide
Alberto is the owner of Amarok Adventures and has guided adventure treks in Iceland...
View details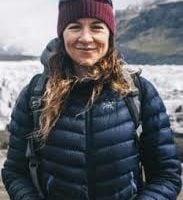 Mónica Fuentes, AIMG Mountain & Glacier Guide
Mónica Fuentes, AIMG Mountain & Glacier Guide
Mónica is a Mountain guide certified by UIMLA. She is extensively experienced in mo...
View details

Amarok Adventures
The guide team at Amarok Adventures has led groups of adventurers around the globe....
View details
Adal Santana
about
Amarok Adventures
Some guides that are close, friendly and waiting to make you enjoy a unique experience. More than a trip, it becomes a family adventure.
Always waiting to make you enjoy yourself and to adapt to the conditions and needs of each moment, concerned about making the trip an unforgettable experience, without a doubt some guides to travel to the end of the world with them.
Holly Keyser
about
Amarok Adventures
f you're looking for a truly personal and friendly service then these are your guides! Great attitudes, great knowledge, great safety…. Grrrrrrrreat experience. I would aaaaabsolutely recommend this awesome team for a guaranteed great adventure.
Félix de la Rosa Pérez
about
Amarok Adventures
Had a great time with them along a week, doing several hiking, visits to different areas and enjoy taking pictures the whole day.
We had also nice places where to stay and meals that were part of our nightmares where in places really amazing.
Organization was always clear and fair, giving us always all kind of information and options when weather didn't work as expected initially.
Things you need to know
Covid measures in Nepal
57hours is committed to providing safe outdoor adventure experiences. We require all guides using our platform to have a COVID-19 safety plan and to make the details of that plan accessible to travelers. In most cases, group sizes will be reduced, guides will avoid overcrowded locations, and other safety measures will be met depending on the location and activity.
We also expect clients to respect local regulations and take measures to protect themselves, guides and the communities they're travelling to. For more information on COVID-19 measures in Nepal, please refer to the Center for Disease Control and Prevention and COVID-19 Crisis Management Center Nepal websites.
Please contact us if you have any questions or require further information. We are happy to provide you with the most up-to-date information!
What's included?
What you get on this adventure:
A professional, knowledgeable, medically-trained, wilderness guide
Accommodation
Transportation during the adventure, including domestic flights
Transportation to and from the airport
Permits
What's not included:
Country visa
Meals during the journey
Entrance to tourist places
Flights to and from Nepal
Sleeping bag and personal material
Travel insurance
How fit do I need to be?
This adventure consists of 21 days of full day trekking on various terrain from valleys to mountain passes, with occasional steep descents and challenging switchbacks. Keep in mind, you'll be packing a daypack filled with water and other things you'll need throughout the day, as well as all other personal items such as sleeping bags and clothing. This adventure requires excellent physical fitness and previous experience with multi-day hiking.
What do I need to bring?
Here's a list of the equipment you need to bring:
Backpack large enough to carry all the items listed (around a 65L bag)
Sleeping bag
Sleeping pad
First aid kit – remember plasters for damaged feet
Water purification tablets, iodine
Water bottle or hydration bladder (2L capacity)
Lightweight hiking boots or shoes
Camp shoes/sandals
Socks (polypropylene)
A down or fibre filled jacket
A good water/wind proof jacket or poncho with a hood
Loose fitting lightweight trousers and shorts
Thick woollen jumper/sweater
T-shirts
Spare clothes for layering
Sunhat
Toiletries (sunscreen, hand sanitizer, bug spray, toilet paper, etc.)
Travel towel
Sunglasses
Camera — optional (but recommended)
Chargers and batteries
What can I expect from hiking with a guide?
Hiring a local guide offers you the chance to experience Nepal's beauty to the fullest. Local guides know all the hidden gems the area has to offer, will explain the history and geology during the hike, and will customize your day to the desires of your group. Because there is so much to see and do in Nepal, this is one location where it really pays to have a guide by your side to make the most out of this once-in-a-lifetime experience.
Why should I book with 57hours?
With us, it's all play and no work for you! 57hours is an open platform that connects you with trained and certified outdoor adventure professionals all over the world. Using our tech-savvy, we make it super easy to find and book adventures worth tackling, with guides worth booking, all gathered from the first-hand experiences of the locals who adventure in these amazing locations.
What about group sizes and pricing?
The standard group size on this adventure is 12 guests and 2 guides, one local and one professional and experienced, certified guide. It takes a minimum of six guests for the trip to run. The tours listed above are not private. Pricing is per person, and cost doesn't decrease as your group grows.
A 30% deposit to secure your place is due upon booking. The balance of payment is due two months prior to the departure date.
However, if you wish to travel in a private group, or if you're traveling with a larger party, contact us prior to booking to make arrangements.
What is the minimum age requirement?
Everybody over the age of 18 is welcome to book this hiking adventure.
Minors over the age of 16 may be permitted to join tours. If you plan to hike with anyone under the age of 18, please contact us prior to booking to make arrangements.
What about bad weather?
Tours are scheduled to fit with the seasons and ideal hiking conditions. When the weather does not cooperate, your guide will know the correct course of action to take. Whether that's shifting to a more favorable location or postponing until conditions approve, your guide will know just what to do. In the event of predictably bad weather, you will be contacted prior to the trip to discuss suitable alternatives.
Do I need an insurance policy?
We highly recommended that you cover all your bases with both emergency medical and travel insurance. With medical insurance, if you have an accident or medical emergency on or off the mountain, you'll avoid paying out of pocket for costly expenses. This covers everything from hospital treatments to emergency air transportation and more. 
As we've recently seen, travel plans can be abruptly halted, so it's a good idea to purchase travel insurance that covers cancelled flights, natural disasters and other scenarios that may interrupt your travel plans. For peace of mind, we suggest you consider both options of insurance.
If you need assistance selecting the right insurance for your group, let us know and we will be happy to help!
Cancellation policy
A 30% deposit to secure your place is due upon booking. Once the trip is confirmed by the guide, the cancellation policy stated below applies, and deposits are no longer refundable. The remaining 70% of the amount is paid the latest 3 months (90 days) prior the departure.
In the event that the minimum number of people to confirm the trip is not reached, AMAROK ADVENTURES can cancel the departure at most 2 months before the start of the trip. Please note the trips for 2022 are expected to reach the minimum number of people soon, and the likelihood of trip not happening is very low.
In case you need to cancel the trip, the following cancellation costs would be incurred:
– 100% of the price of the trip is refundable before the group is guaranteed
– 70% of the tour price is refundable if canceled 59 days or more before departure, once the trip has been confirmed
– 50% of the tour price is refundable if canceled 30-59 days before departure
– 25% of the tour price is refundable if canceled 16-29 days before departure
– 0% of the price of the trip if it is canceled 15 days before departure.
All policies regarding cancellation will be clearly laid out by your guide after booking your adventure.
Getting there and meeting location
To get to Nepal, most people fly into Tribhuvan International Airport in Kathmandu. From there, your guides will pick you up and transfer you to your accommodation in Kathmandu.