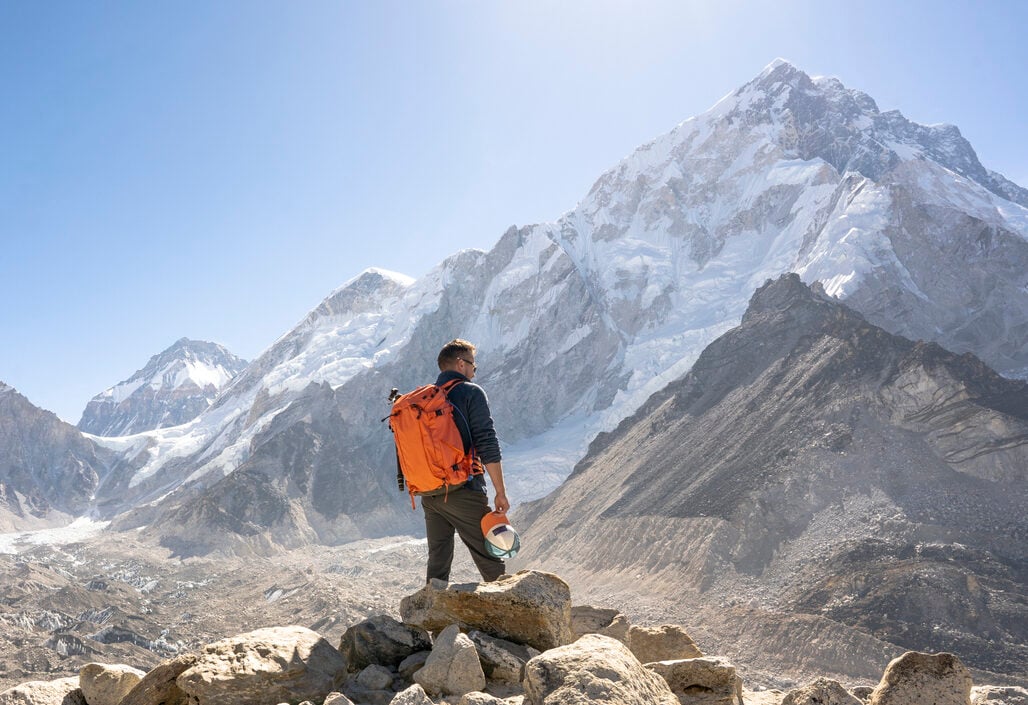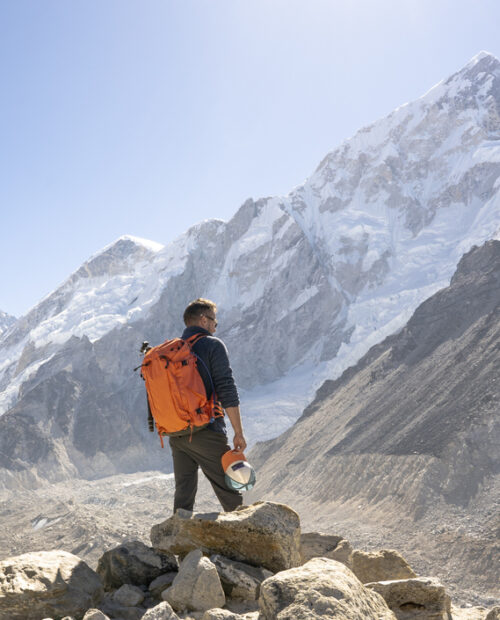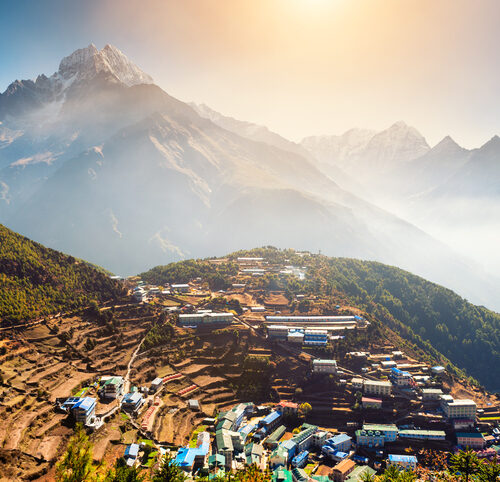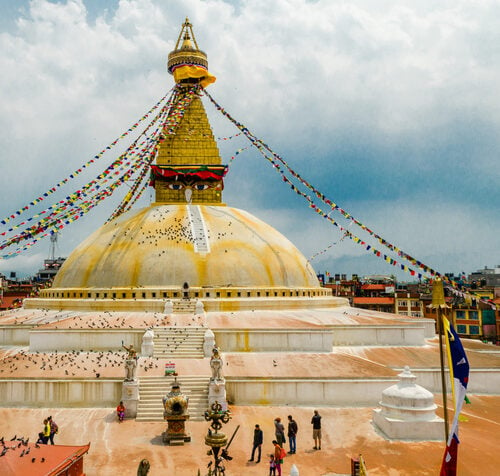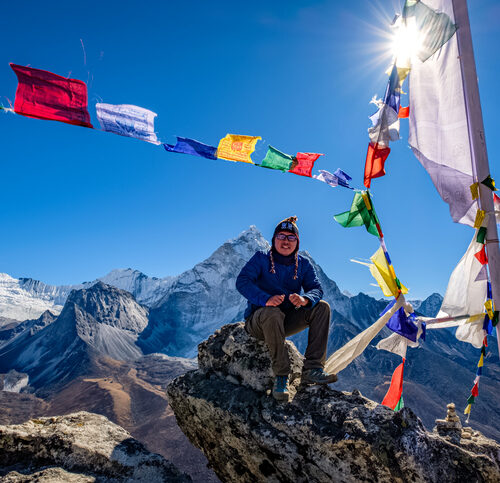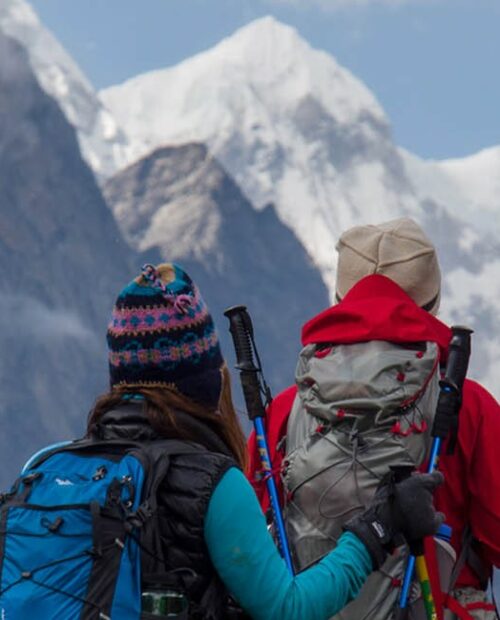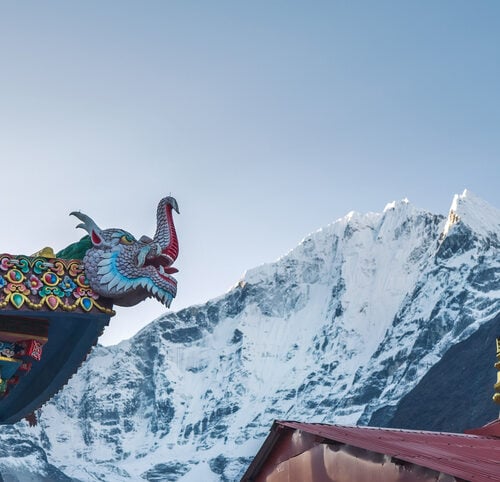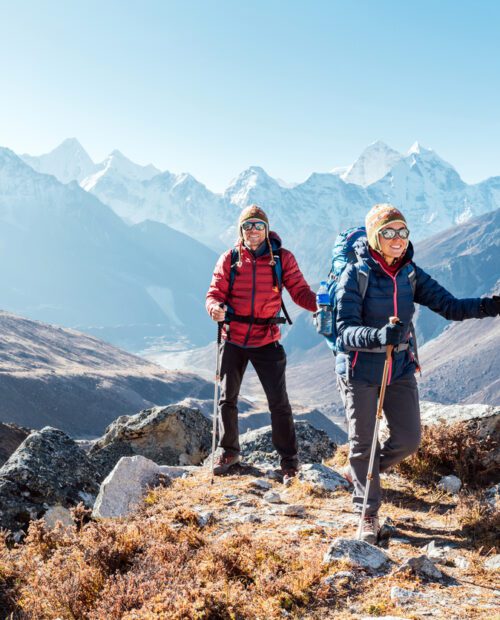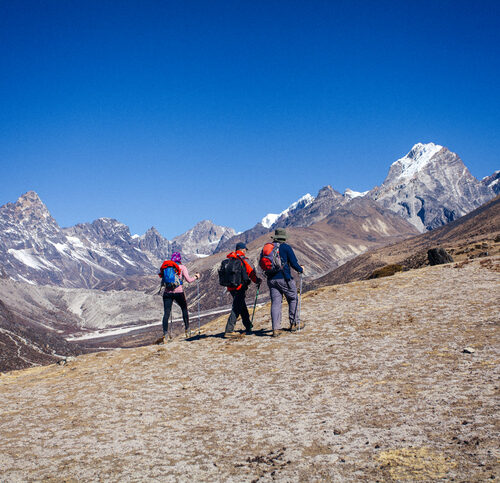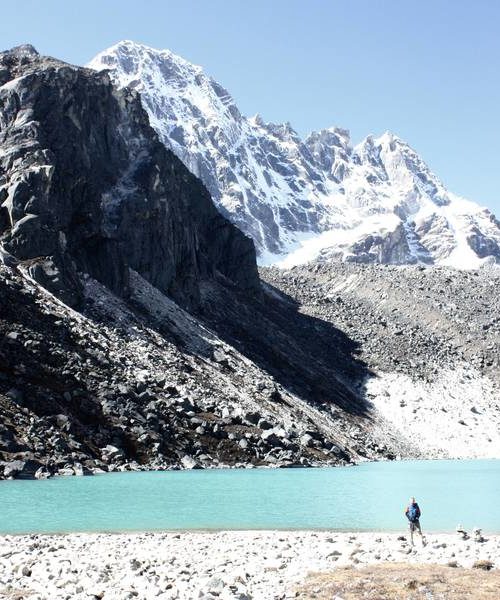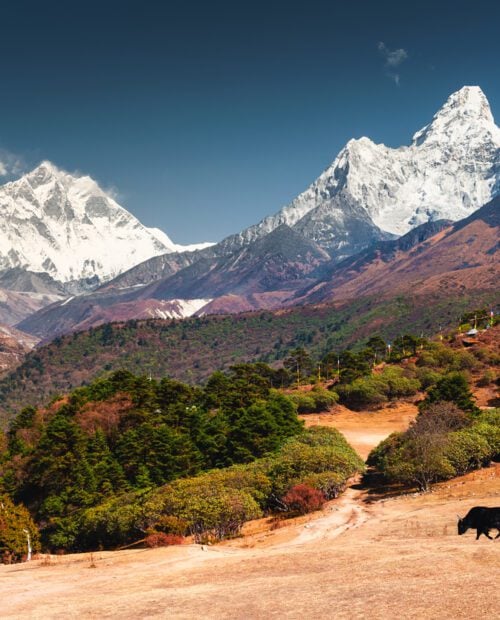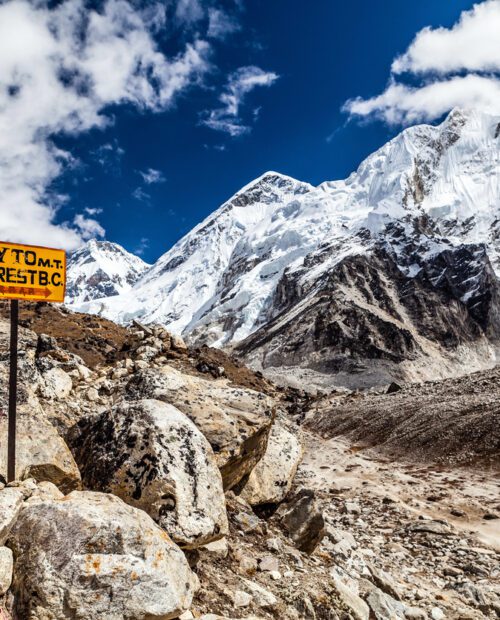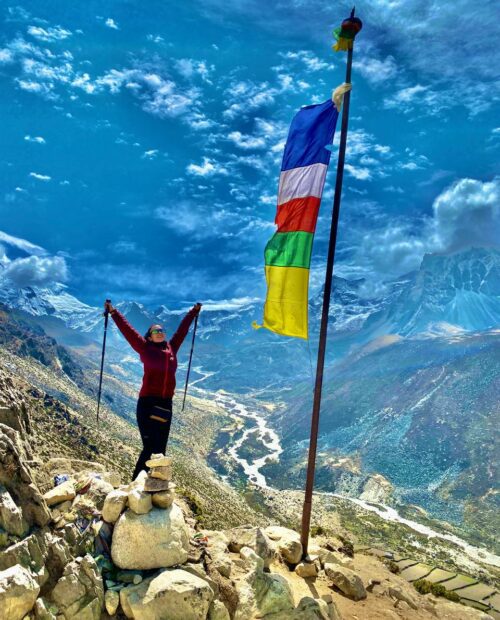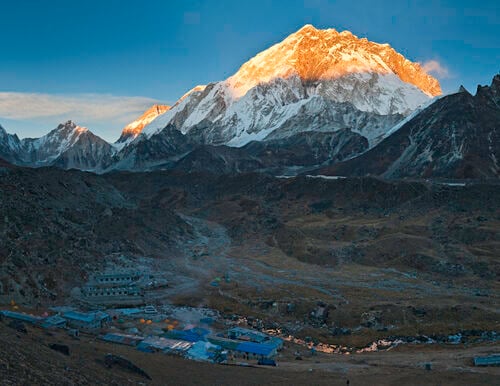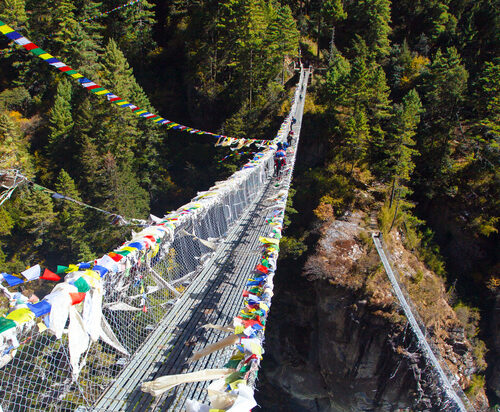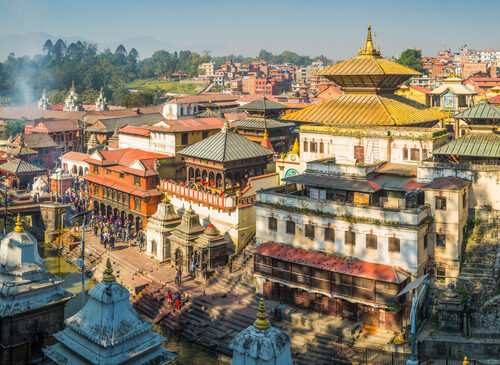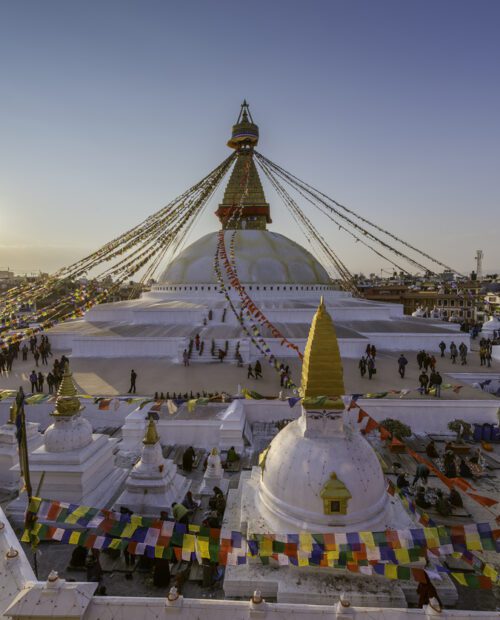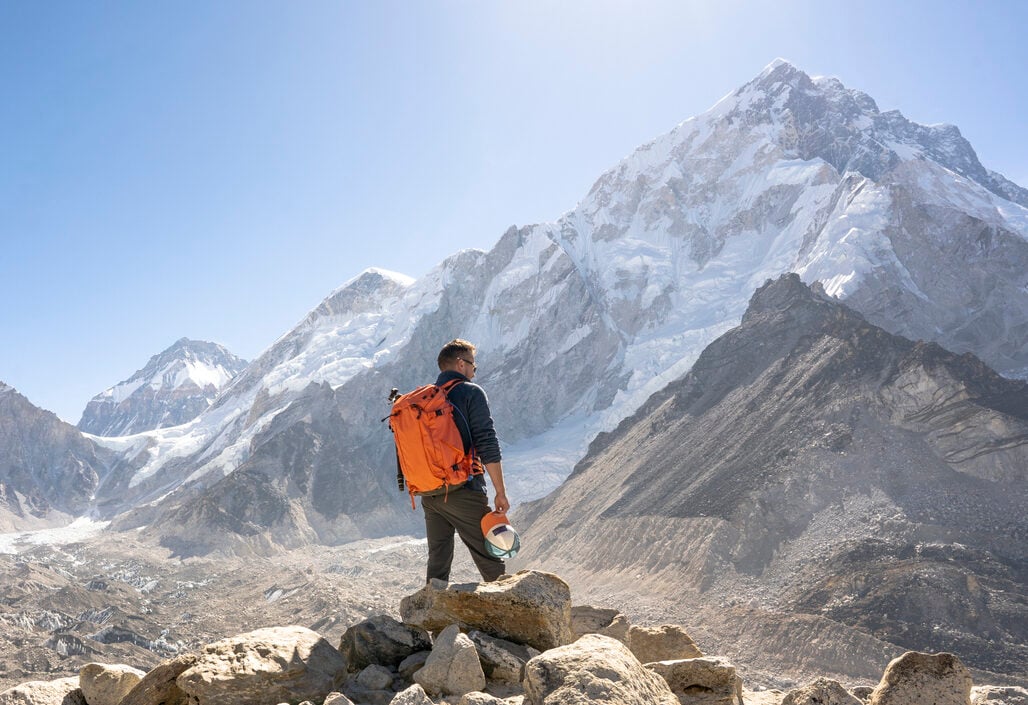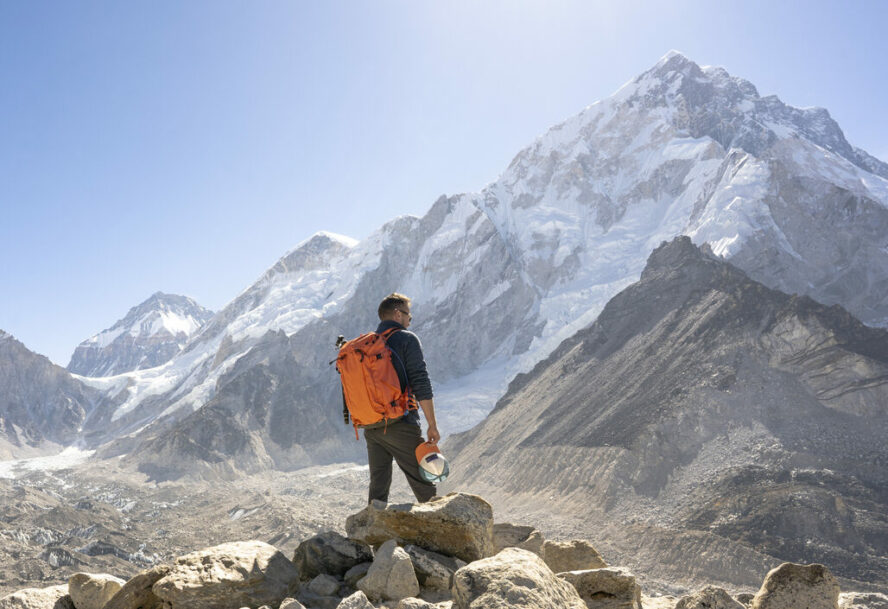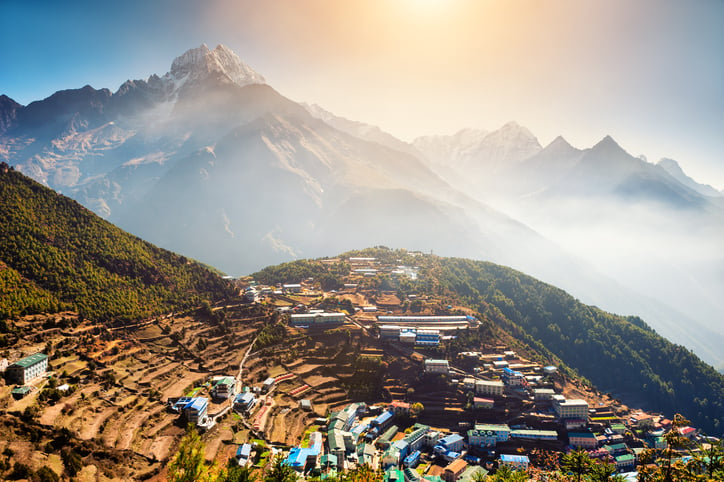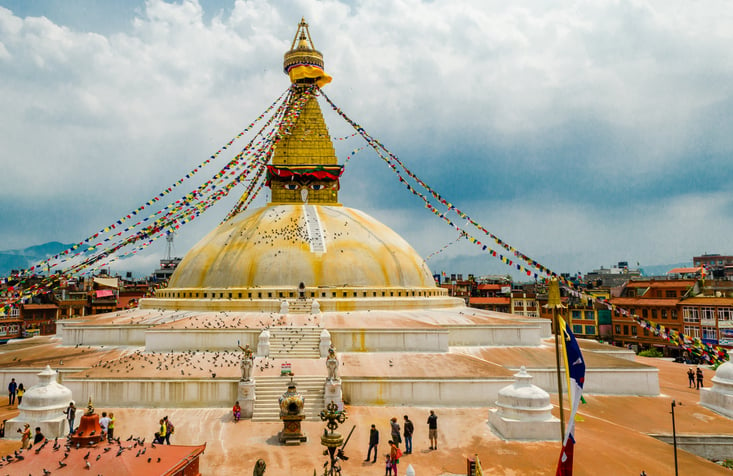 Basic Everest Base Camp Trek
5.00

()
Best season
Late-May through September
Nearest city
Your adventure begins in Kathmandu
In the adventuring world, no name looms larger than Everest. Shrouded in legend and history, the highest peak on Earth (8,848 m/ 29,031 ft) represents the benchmark for human perseverance and courage. Even reaching the foot of this hallowed mountain is considered a feat worthy of admiration—and that's exactly what you'll do on Nepal's stairway to heaven!
Taking place over two weeks and 130 kilometers (80 miles), the Everest Base Camp Trek combines Nepal's spellbinding landscapes and fascinating culture into the hiking journey of a lifetime. Starting from the vibrant capital city of Kathmandu, acquaint yourself with the country's beautiful blend of Hindu and Buddhist traditions before following this high-altitude, summit-strewn path into the clouds. As the ineffable beauty of the Himalayas opens up before you, you'll join the ranks of the intrepid adventurers who have paid their respects at the Roof of the World. Get ready to take on the greatest trek in Asia and stand face to face with the mountain of your dreams!
Experience Sherpa culture in quaint villages and rustic teahouses

Witness the majestic Himalayan Range from the Base Camp at 5,380 m (17,600 ft)

Trekking in Nepal isn't allowed without an expert guide by your side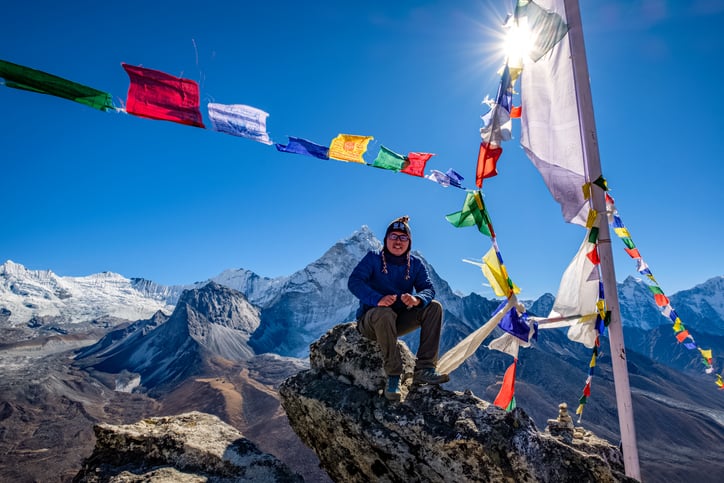 Choose itinerary
15-Day Hiking Tour of the Everest Base Camp Trek
Jun 26
|
Jul 14
|
Jul 29
|
+9 more
Early Bird: 15-Day Hiking Tour of the Everest Base Camp Trek
Jan 2024
|
Feb 2024
|
Mar 2024
|
+9 more
Get free trip brochure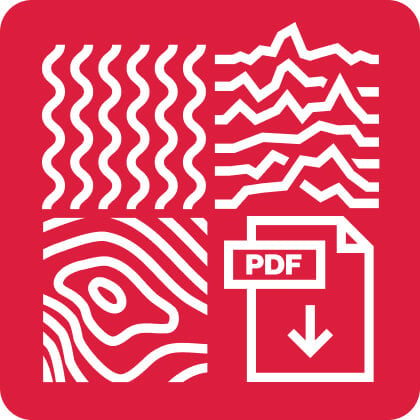 The brochure contains:
Adventure and location overview, itinerary, available dates, what's included, how to prepare, and much more.
Brochure sent, check your inbox
Talk with us
with our adventure expert and start planning your perfect adventure.
Meet your guide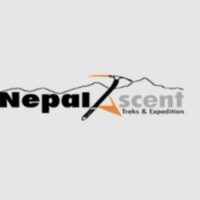 Nepal Ascent Treks have been guiding adventurers throughout Nepal, Bhutan, and Tibet since 2017. Their main focus is on providing clients with the complete package and guidance in order for them to enjoy their trips to the fullest. With Nepal's infrastructure, climate, and landscape being tricky at times, your guides are here to ensure you with a safe trip with no issues.
Michael D
about
Nepal Ascent Treks
on TripAdvisor
We had a great trek in the Khumbu Valley leading up to the Everest Base Camp. Nepal Ascent Treks made sure everything was taken care of during the trek. Our guide Avinash made sure all our stays at tea houses were great, taking great care to make sure we had everything we needed. I would happily recommend Nepal Ascent Treks for their service and attention to detail.
Andrew P
about
Nepal Ascent Treks
on TripAdvisor
Amazing experience and outstanding service provided by the lead guide Ram. Ram was very personable and experienced with reading the weather and mountain conditions on the Everest base camp trek. He made me feel safe and secure through out the entire trek.I'll be definitely using his services and expertise for my next trip to Everest Base camp.
Ricardo G
about
Nepal Ascent Treks
on TripAdvisor
These guys were amazing. My wife and I did the 12 days Everest base camp trek with them and everything was wonderful. The manager explained the whole thing beforehand and then we had Ganga as a guide and his brother Arjun as a porter, we could tell they were well taken care of and that was a big deal for us. Also they kept us in a good mood and informed at all times and we had fresh fruit every day. We honestly don't think we'd make it to the top without their support. Highly recommended.
Kristyn Fanstone
about
Nepal Ascent Treks
on Guide's Website
I did the Everest Base Camp trek in October and Nepal Ascent Trek and Expedition was the absolute best! My guides Ram and Rob were amazing and made sure all of us in the group were okay at all times. Plus they were always joking with us and helped us have a blast! My flight into Nepal was delayed by a day and the company owner Sittal made sure I was taken care of by rescheduling my airport pick up, driving me to join the group on the city tour, and provided me with accommodation after the trek was done since I had missed a night before hand. From airport pick up and airport drop off, the whole experience was unforgettable. This was hands down the best thing I did on my entire 3 month trip and I have and will continue to recommend Nepal Ascent Trek and Expedition to anyone travelling to Nepal who wants to do a trek. Could not have been happier!!
Dan Garfinkel
about
Nepal Ascent Treks
on Guide's Website
This was my first trekking experience in Nepal, so I was worried at first, but Sittal S and his wonderful company took excellent care of me. Dipak B was my guide, and he saw to it that I was always safe, comfortable, healthy, and happy the entire trek. I couldn't ask for a better guide – he was also my best friend for the duration of our journey. This was by far the most incredible trip I've taken in my 58 years. The land, the mountains, and the people made this a life-changing experience. I'm definitely coming back, probably to do the Annapurna circuit. Word of mouth from the folks who did that is it's amazing, and Nepal Ascent Treks is the group to go with.
Blake Christensen
about
Nepal Ascent Treks & Expeditions
on 57hours
My daughter and I did the 15 day Everest base camp trek. Very happy with our choice of Nepal Ascent Treks. Sittal was very responsive in answering all my questions before the trip and really took care of us during the trip. Our guide, Deepak, and porter, Bissnu, were awesome and very attentive. We felt we typically had the best rooms at the nicest teahouses. Kathmandu sightseeing was very personalized. The little extras provided by Nepal Ascent Treks – sim card, duffel bag, nice shirt (not cheap T-shirt), and massage were great. Would highly recommend Nepal Ascent Treks!
Things to know
What you get on this adventure:

An experienced, local hiking guide with extensive knowledge of the area

15 days of hiking

Porter for the trek

Hotel accommodations in the city (3 nights, twin-sharing rooms at Kathmandu)

Lodging expenses and

5 hot showers (attached bathroom) during the trek

Breakfast, lunch, dinner, and fresh seasonal fruit after dinner on the trek

Welcome and farewell dinner with traditional music and dance

Full-day guided city tour in Kathmandu 

Transportation in a private vehicle

Airport pickup and drop off

Kathmandu-Lukla-Kathmandu flight tickets

Nepal Ascent Treks duffel bag, t-shirt, and trekking map

1-hour massage and yoga upon trip completion

All trekking permits (National Park permit, TIMS)

Down jackets and sleeping bags (provided upon request)

First aid medical kit

Local sim card

What's not included:

Meals not mentioned above

Extra porter charge

Extra hot showers

Wi-fi and battery charging on the hike

Any facultative trips

Nepal arrival visa

Personal expenses

Travel insurance which covers emergency rescue and evacuation

In order to participate in this trek to the Everest Base Camp, you need to be in excellent physical condition as you'll be hiking for 2 weeks, 3-9 hours per day. During your trekking days, there will be some steeper and more challenging ascents along the way. There will be less arduous days reserved for acclimatization and rest. You'll be carrying a backpack filled with water and other things you'll need throughout the day, while the porters carry the group equipment.

Besides its astonishing beauty, the Everest Base Camp Trek is known for its high elevation and diverse terrain. You'll encounter steep alpine surroundings, scree-covered ridges, pebbly moraines, and wide, flat valleys. This is not an extremely difficult journey, but you'll need to be in good hiking shape to overcome its challenges.

Focus on improving your cardio and strength endurance, and try to get in plenty of practice on rocky, mountainous terrain. Being able to carry a large backpack uphill for extended periods of time is the key to completing your trek.

If you don't hike regularly on steep terrain, it's best to start preparing 4 months before the start of the adventure. 3 to 4 hours of aerobic exercise like running, walking, swimming, or cycling per week is the minimum and most will find it beneficial to add some basic strength training to their physical fitness routine. One of the best ways to prepare is to take practice hikes with a daypack roughly the same weight as what you will be taking on the trek. Moving fast is not the end goal, rather endurance is the focus, and will provide a more enjoyable and safe adventure.

Here's a list of the equipment you need to bring:

Backpack large enough to carry your clothes (around a 25-40L bag)

Duffel bag for the rest of your belongings

Hiking poles — optional

Water bottle or hydration bladder (2L capacity)

Sleeping bag (rated to 0 degrees)

Sleeping pad/mat and liner

Headlamp or flashlight with spare batteries

Sunglasses and SPF

Toiletries (lip balm, hand sanitizer, bug spray, toilet paper, aspirin, band-aids, etc.)

Notebook and pen — optional 

Camera — optional 

Here's a list of clothes you should bring:

Wind and waterproof jacket with attached hood
Heavyweight jacket and trouser
Fleece jacket or pullover
Lightweight long trousers/pants
Light thermal inner layers
T-shirts (preferably sweat soaking)
Trekking shorts
Thin, lightweight inner socks
Thick warm wool hiking socks
Sun hat or scarf
Warm fleece hat or light balaclava
Lightweight thermal gloves
Waterproof shell mittens/gloves
Trekking boots
Camp sandals

The Everest Base Camp Trek is also known as a teahouse trek. These small wood-and-stone structures provide trekkers with food and lodging throughout the journey and represent an essential part of the Everest experience. Usually located in or near Sherpa villages, teahouses consist of a kitchen, communal dining hall, bedrooms, and a bathroom. As local, family-run businesses they are the most convenient and affordable option for travelers in the Everest region.

Group sizes and prices:

For this adventure, the usual client-to-guide ratio is 5:1. 

It takes a minimum of 2 people for the tour to operate. Maximum group size is 12 people. The cost does not decrease as the group grows. 

Hiking the Everest Base Camp Trek can be arranged for larger groups. Contact us to make arrangements.

Min. age requirements:

If you are older than 18, you're good to go.

Minors younger than 18 may be permitted to join the hike on a case-by-case basis, but must be in the presence of a parent or legal guardian.

If your group has hikers under the age of 18, contact us prior to booking to make arrangements.

Apart from the fact that you'll have a knowledgeable person by your side—who'll also make sure you have the best time in the country—trekking in Nepal is no longer allowed without a guide. This decision has been made for the tourists' benefit, as many tourists have gone missing over the past few years when they went trekking by themselves.

For regular dates, a 20% deposit to secure your place is due upon booking and it is non-refundable. You'll pay the remaining 80% on arrival to Kathmandu prior to the start of the trip. While the deposit is paid via bank transfer or credit cards, the remaining 80% balance must be paid to the guiding company in cash prior to departure for the trip from Kathmandu.

Secure your spot for next year with a 10% deposit!

This tour gets sold out very quickly, but with early-bird booking, you will be the first one to know about any new upcoming dates. Pick your preferred dates without the risk of your bucket list adventure selling out!

Only 10% of the total amount should be paid as a deposit upon booking. This deposit is non-refundable, but can be transferred to another 57hours adventure any time in case the dates don't suit you.
Once the dates for 2024 are set, you can confirm your booking by the end of this year by paying another 20% of the total amount.
The final balance is due 3 months (90 days) prior to departure.
Once the trip has been confirmed, the regular cancellation policy applies.

If the Client cancels or postpones their booked trip for any reason, their deposit remains valid until they are ready for the trip. Alternatively, they can transfer the booked trip to others. The company will not be responsible to refund any amount if the trip is canceled or postponed due to clients' personal reasons or any unfortunate circumstances. 

The guiding company requires a written notice in case of any cancellation.

If Client cancels the Booking anytime prior to thirty (30) calendar days in advance of the trip, Client may reuse 100% of the total cost for another trip, valid for a year.

For cancellations fifteen (15) calendar days in advance, Client is entitled to reuse 80% of the amount paid for another trip, valid for a year.

For cancellations seven (7) calendar days prior to the trip, Client is entitled to reuse 50% of the total amount for another trip, valid for a year.

Any changes, amendments, or additions in aggregation to the trip the Client has booked, such as hotels, transfers, additional days, etc., will account for an additional administration fee of $20/ booking per change. These additional charges are imposed by hotels, ground operators, or airlines, and not by the company.

To get to your Everest Base Camp Trek adventure, most people fly into Tribhuvan International Airport. Your guides will come pick you up and take you to Kathmandu, Nepal's capital city.

Once you've arrived to Kathmandu, your guide will suggest the best place to meet—most likely, it will be the hotel you're staying at or a restaurant at which you'll have your welcome dinner. You'll go through a briefing about the trip and prepare for the adventure ahead.

Being one of the most sought-after adventure destinations in the world inevitably has its drawbacks. Due to overcrowding and lack of hiking etiquette, Mount Everest is also known as the world's highest junkyard. In an effort to reduce the large amounts of trash left by tourists, Nepalese authorities have banned the use of single-use plastics in the Everest region. Let's strive to be responsible hikers and preserve the great outdoors for generations to come by following the seven principles of Leave No Trace. Additionally, be sure to always let animals pass on the outside of the trail and make way for porters going up and down the trail.

57hours is committed to providing safe outdoor adventure experiences. We require all guides using our platform to have a COVID-19 safety plan and to make the details of that plan accessible to travelers. In most cases, group sizes will be reduced, guides will avoid overcrowded locations, and other safety measures will be met depending on the location and activity. 

We also expect clients to respect local regulations and take measures to protect themselves, guides and the communities they're travelling to. For more information on COVID-19 measures for the Everest Base Camp Trek in Nepal, please refer to the US Embassy's foreign travel advice for Nepal.

Please contact us if you have any questions or require further information. We are happy to provide you with the most up-to-date information!

To visit Nepal you must have a Nepalese visa. For the Everest Base Camp Trek, you will need a 30 day multiple-entry visa, which is valid for 6 months and costs 50 USD. You can easily obtain it as soon as you arrive in the country, which is usually at the Tribhuvan International Airport in Kathmandu.
Get free trip brochure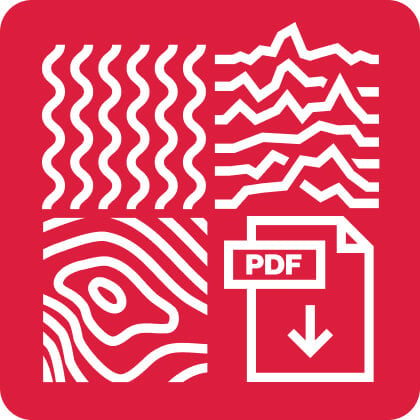 Adventure and location overview, itinerary, available dates, what's included and much more.
Brochure sent, check your inbox
Talk with us
with our adventure expert and start planning your perfect adventure.
Other things to do in Nepal