13 Summits in 20 Years: Willie Benegas Talks Mt. Everest
EPIC ADVENTURE WEBINAR SERIES BY

&
Webinar is finished. Sign up to get the free recording.
Learn from the man who's stood on the iconic summit 13 times
This webinar was presented on Thursday, December 17th. Sign up to get a recording for this free live info-session and learn what it takes to climb this world-famous mountain. Presented in partnership with Adventure Journal.
If you've ever wondered what it takes to climb Everest the right way, now is your chance to find out from the IFMGA Mountain Guide with three decades of extreme adventuring experience. In this webinar, you'll get a window into Willie's first hand experiences with Everest, and hear from his long-time client who summited in 2017. This is a unique opportunity to hear from a guide who is passionate about protecting Everest and the local community through sustainable adventuring.
During the hour, Willie will talk about how to manage the crowds and set the right expectations, focusing on embracing the journey and avoiding summit tunnel vision. His client, Reagan Rick, will share his experiences, from training in Ecuador and the US to summiting the famous peak. If you want to know more about what the sustainable future of Mount Everest looks like, Willie will discuss the changes he's seen happen and what he's doing to honor and protect this world-famous climbing destination.
There's no denying Mount Everest's popularity, but if you tune into Willie's presentation, you'll see why there's still magic in this majestic mountain. Join us Thursday, December 17th and find out what it takes to climb Everest from the guide who's stood on the summit over a dozen times. From choosing the right training ground to setting micro-goals, learn how you can do your homework and prepare for an adventure like this.
WHAT YOU GET IN THIS ONE-HOUR SESSION
THIS WEBINAR WILL COVER
Photos and videos from his epic adventures over the last 20 years on Mount Everest!
The importance of the journey vs. summit tunnel vision
Mental and physical preparation and how to set micro-goals
Learning the ropes for climbing Everest, like ice climbing and general mountaineering
What makes the Wasatch Range and Mount Baker great training grounds for Everest
Gaining field experience in Kilimanjaro, Aconcagua and Ecuador
How to manage and avoid the crowds on Everest
LIVE Q & A SESSION
Willie and Reagan will follow up with a live Q&A session, where you can ask them anything you want to know about climbing Mount Everest and what you need to do to prepare for an adventure like this. Get free professional advice from a world-renowned mountain guide and hear from an everyday adventurer who went from hiking in the Florida flats to standing on the summit of Everest. You'll leave inspired to start planning your own big adventures for next year.
Webinar hosts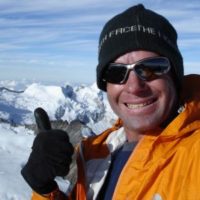 Willie Benegas
IFMGA MOUNTAIN GUIDE AND AMGA SKI MOUNTAINEERING GUIDE WITH 13 MT. EVEREST SUMMITS
Having earned his place amongst the world's mountaineering elite, you'd be hard-pressed to find someone with a Himalayan climbing resume as impressive as Willie Benegas'. Among his accomplishments, Wille has summited Mount Everest an astonishing 13 times. A fully certified IFMGA Mountain Guide, AMGA Ski Mountaineering Guide, and co-owner of Benegas Brothers Expeditions, Wille has led over 20 Himalayan expeditions, has earned Climbing Magazine's Golden Piton Award, and has also set speed records in Africa on Mt. Kilimanjaro and Mt. Kenya.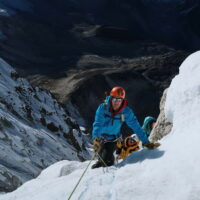 Reagan Rick
Alpine Climber and Avid Adventurer
Longtime client of Willie Benegas, Reagan Rick knows what it takes to prepare for and climb Mt. Everest. He summited the mountain in 2017. From his basic training in Florida to technical training on several different trips — from Ecuador to the North Cascades and Wasatch Mountains — Reagan has been able to go from being over his head in Denali to standing on the top of Everest successfully. Now he's an avid alpine climber that has adventured all over the world.
Missed the webinar? We've got you covered.
Sign up and receive a free recording of the webinar to watch on your own time.