One Step at a Time: Creating Workforce Equity for Porters
Treks like the Inca Trail and expeditions in the Himalayas are inconceivable without porters—yet they have long been subject to inequity, mistreatment, and gender inequality. Learn what's being done to create equitable conditions—and how you can make a positive impact.
Hikers deem the classic four-day Inca Trail a must-do, in part because hiking to Machu Picchu culminates upon reaching the famous ruins of an Incan citadel. I had the privilege to hike it myself in 2012 when I led a trip of 30 people from Washington, DC, my first time at high altitude in the Andes. The verdict? It definitely lived up to the hype.
The Inca Trail winds through rain forests to cloud-covered peaks, and ultimately, to the highest point known as the Dead Woman's Pass (at 14,500 feet). On the fourth day, at sunrise, a ramble up-and-down thousands of ancient stone steps eventually takes you to the highlight of the journey, the 15th-century Incan citadel.
Like all tourists on the trail, we were required to hire porters, who carry food, equipment, and even portable bathroom tents for paying clients. While hikers enjoy lighter loads that let them soak in the scenery, porters are lugging 25-plus kilos (55 lbs.) on their backs between campsites. If you're in search of another iconic trek in South America, where you carry your own gear, check out Torres del Paine W Trek.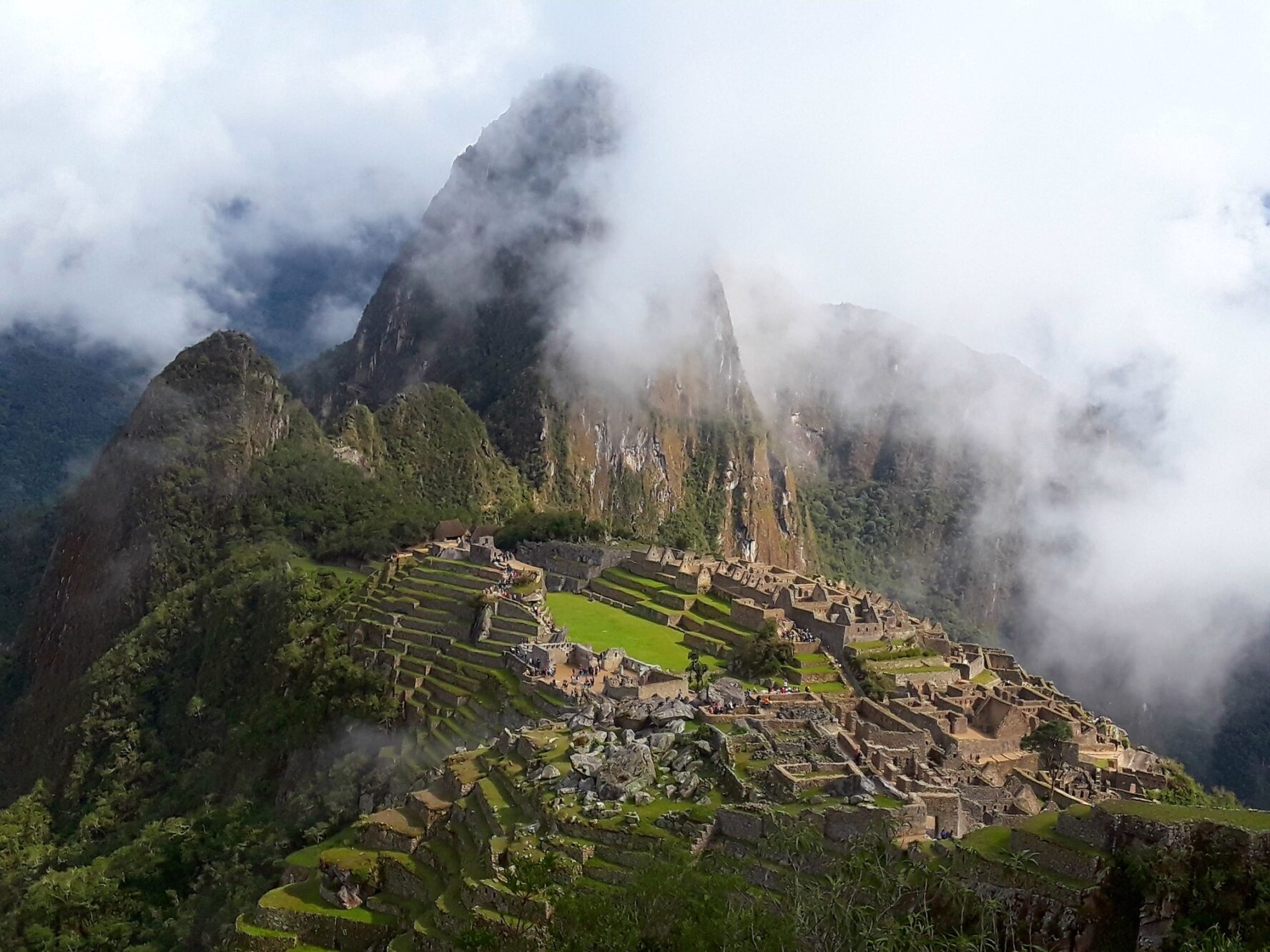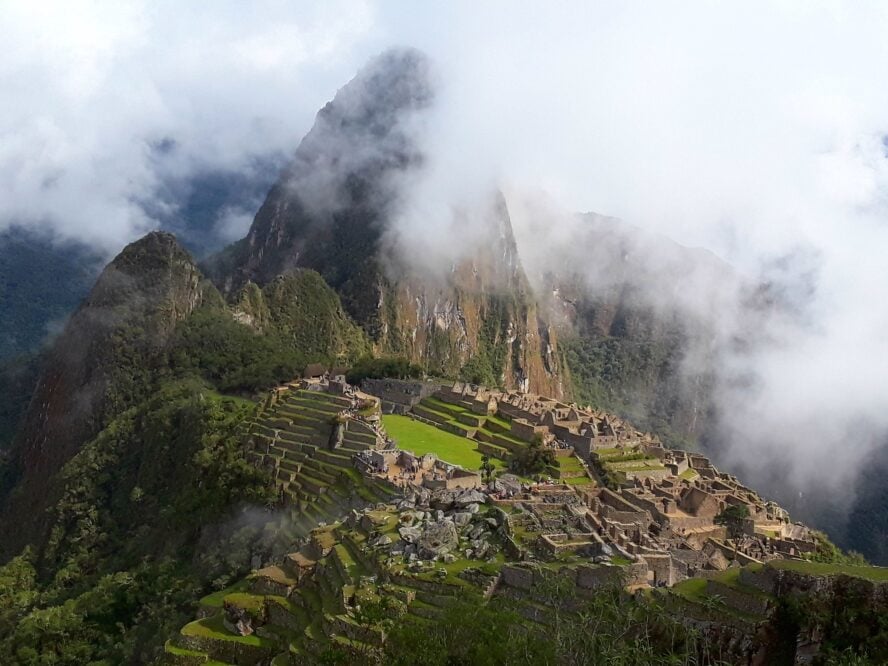 Portering is usually performed by the people who are local to the region. In Peru, there are about 8,000 porters working on the Inca Trail, the majority of whom belong to the indigenous Quechua-speaking communities in Cusco. While portering provides income, which at times can be significantly higher than farming or construction work, the question is: at what cost?
For example, as hikers get to dig into prepared meals and warm beds at night, porters are often relegated to tents of poor quality or overcrowding which forces them to sleep outdoors in the cold, in caves, toilets, or any shelter they can find.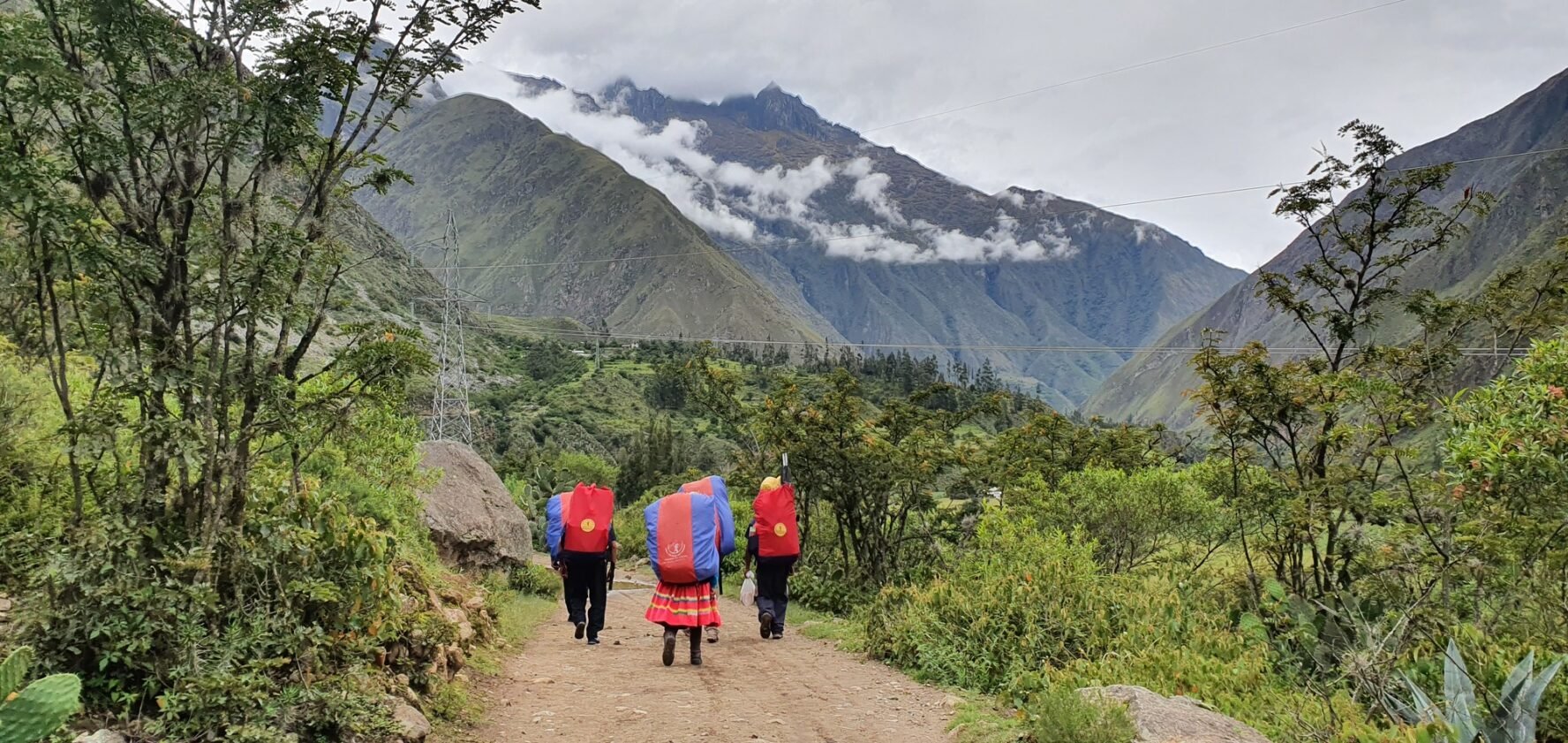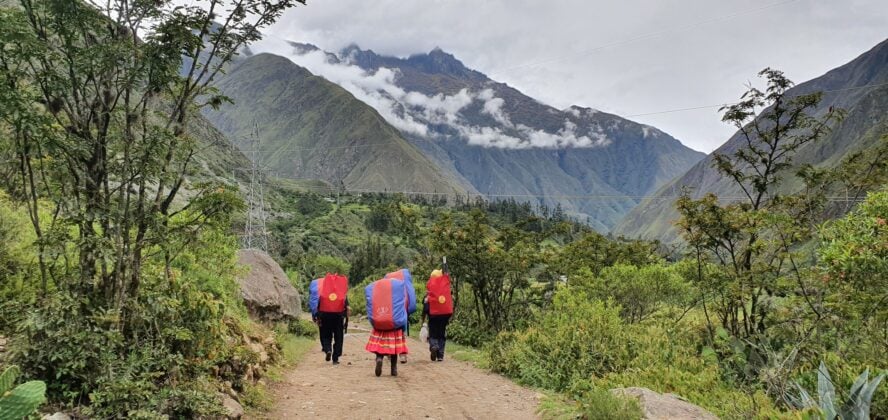 Since my first time on the Inca Trail, I have come to discover lesser-talked-about issues within the trekking tourism industry. What I've learned prompted a now lifelong commitment to educate tourists on how to advocate for the equitable treatment of mountain expedition workers worldwide.
I Stopped Practicing Civil Rights Law, but the Fight Never Left Me
My love for mountain trekking led me to leave my legal career completely in 2017, after working as a civil rights litigator in DC for 15 years. As I learned more about the systemic labor issues that porters face, I decided to found a mountain trekking enterprise, Equity Global Treks, that offers tours with equitable working conditions and is inclusive of women and indigenous communities. To advocate for change in the trekking tourism industry as a whole, I launched the nonprofit human rights platform, The Porter Voice Collective, which advocates for better working conditions for porters.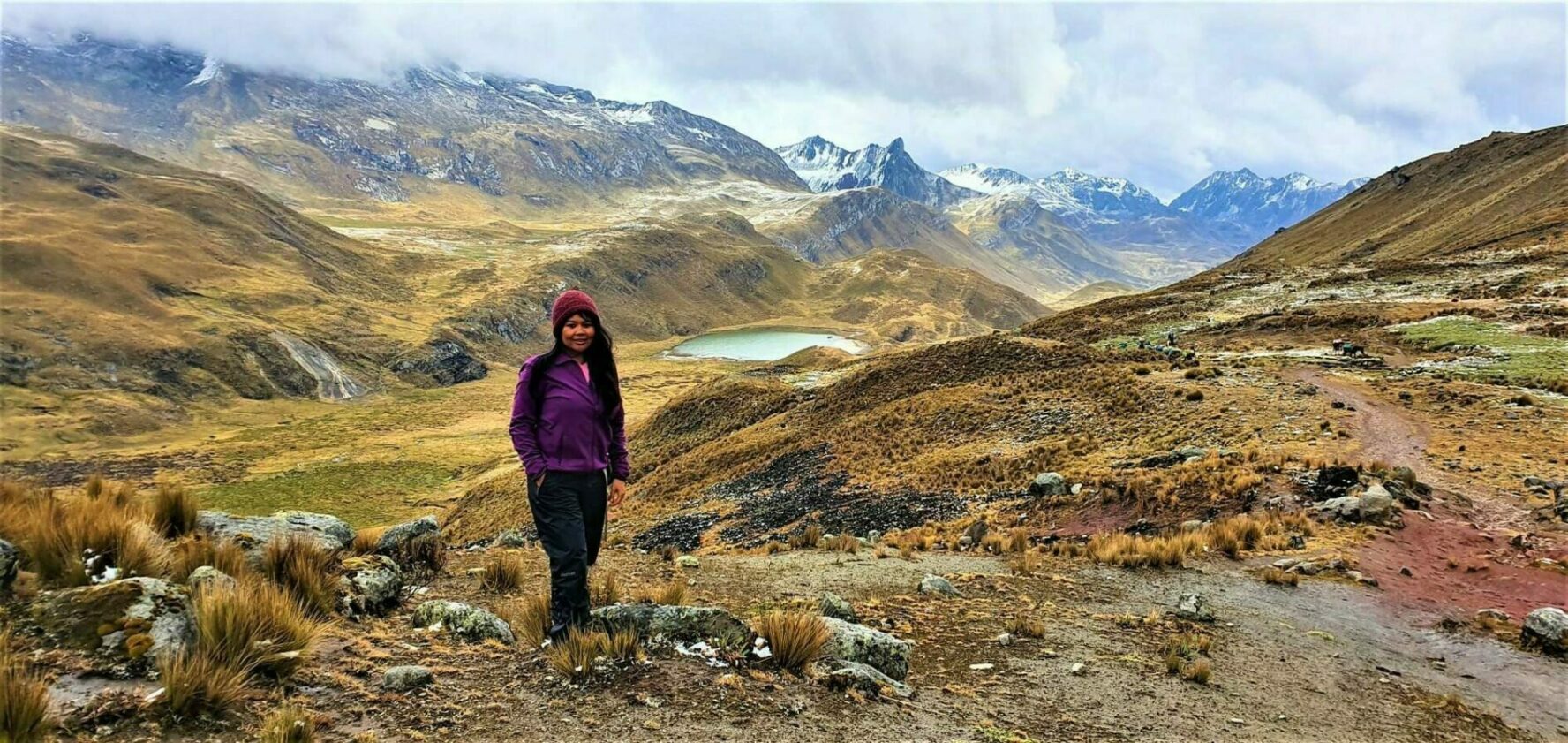 In the past few years, I spent time conducting informal field research in Cusco, Peru by interviewing the porters on the Inca Trail as part of our film project, KM 82 (the starting point of the classic trek). I learned that porters have been fighting for better working conditions for the past few decades, including attempting to change the so-called "porter laws."
La Asociación Regional de Porteadores del Camino Inca (The Regional Association of Inca Trail Porters) is the only porter-run organization, and advocates for the welfare of members in the region. This organization has been instrumental in changing laws and educating the government, tour agencies, and major industry stakeholders about the workforce issues. However, as the pandemic emphasized, changes to the industry are not only desired but a must in order to create a sustainable tourism industry for the long run.
The Global Picture: Inequity and Exploitation Beyond Peru
I expanded my investigation beyond Peru by conducting informal independent research with the help of allies and sources in Nepal and Tanzania. The research shows that porters in all three countries share the same set of problems at their jobs.
Porters are tasked to carry bags and group gear up the mountains. By virtue of their work, they serve as essential workers in the industry. Without them, tourists who have Peru's Inca Trail, Tanzania's Kilimanjaro, Annapurna Circuit Trek, or Nepal's Himalayan treks on their bucket list would not be able to turn their dreams into reality. Since the beginning, the trekking tourism industry has relied upon the labor-intensive work of porters in order to operate tours successfully in these mountain regions.
In Kilimanjaro, we found out that there are a few member-based and porter-run organizations but with a narrower mission than in Peru—they provide advocacy on an individual basis rather than addressing the systemic labor issues affecting porters as a group. The organizations try to resolve employment issues between a porter and the tour agency with most grievances involving salary disputes—whether the worker is underpaid or unpaid for their work.
In Nepal, there are no porter-run organizations. Historically, Nepal had foreign-run nonprofit organizations that claimed to advocate for porter rights but in practice they merely provided aid in the form of clothes or food—especially during the height of the pandemic—as opposed to assuming a bigger role in advocating for social and industry changes on behalf of the porters.
Despite the different scenarios that exist in Peru, Nepal, and Tanzania, the working conditions on the ground remain almost entirely the same for all three regions. There is first and foremost the common complaint among all porters: the lack of fair pay, or worse, not being paid at all.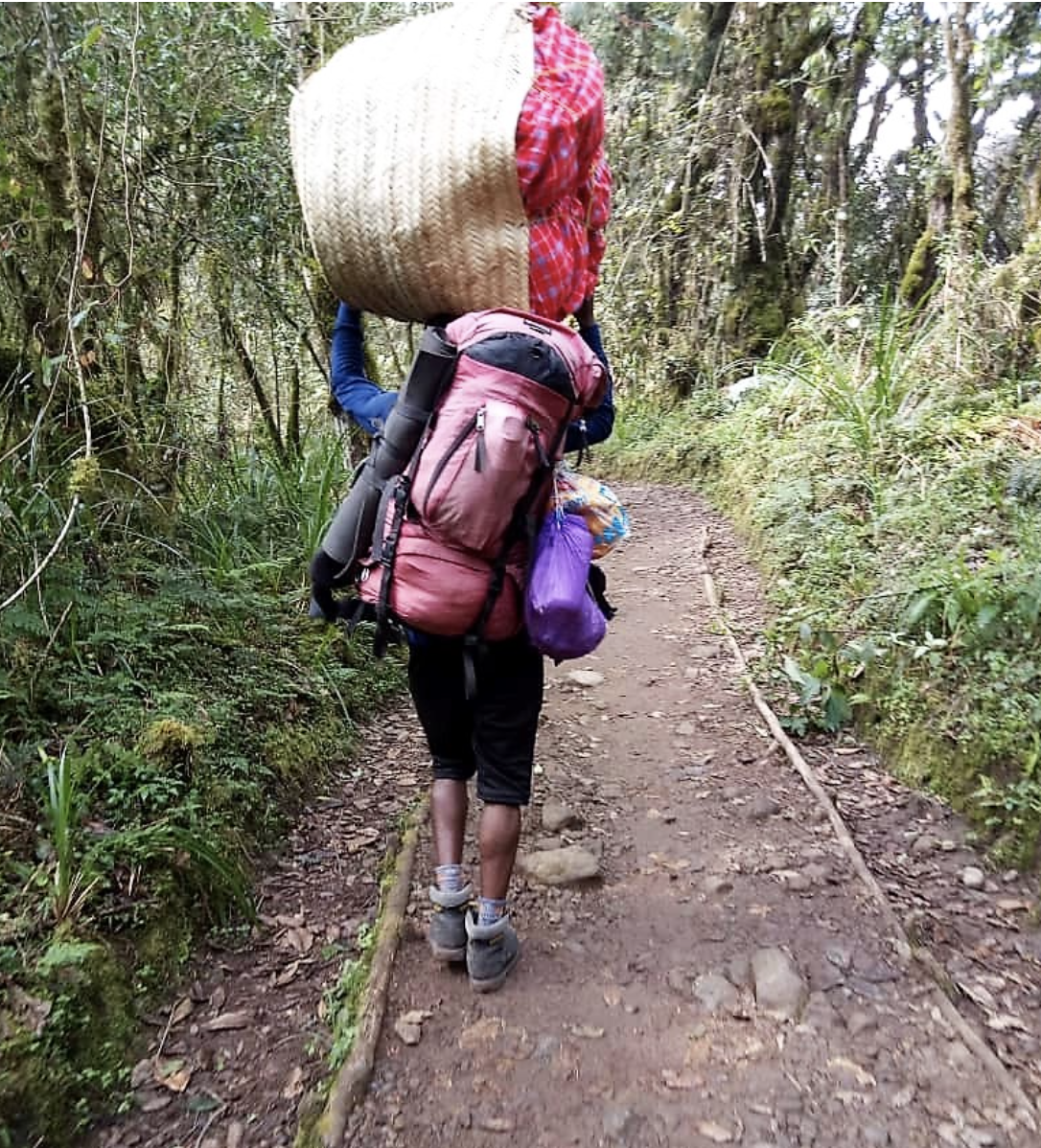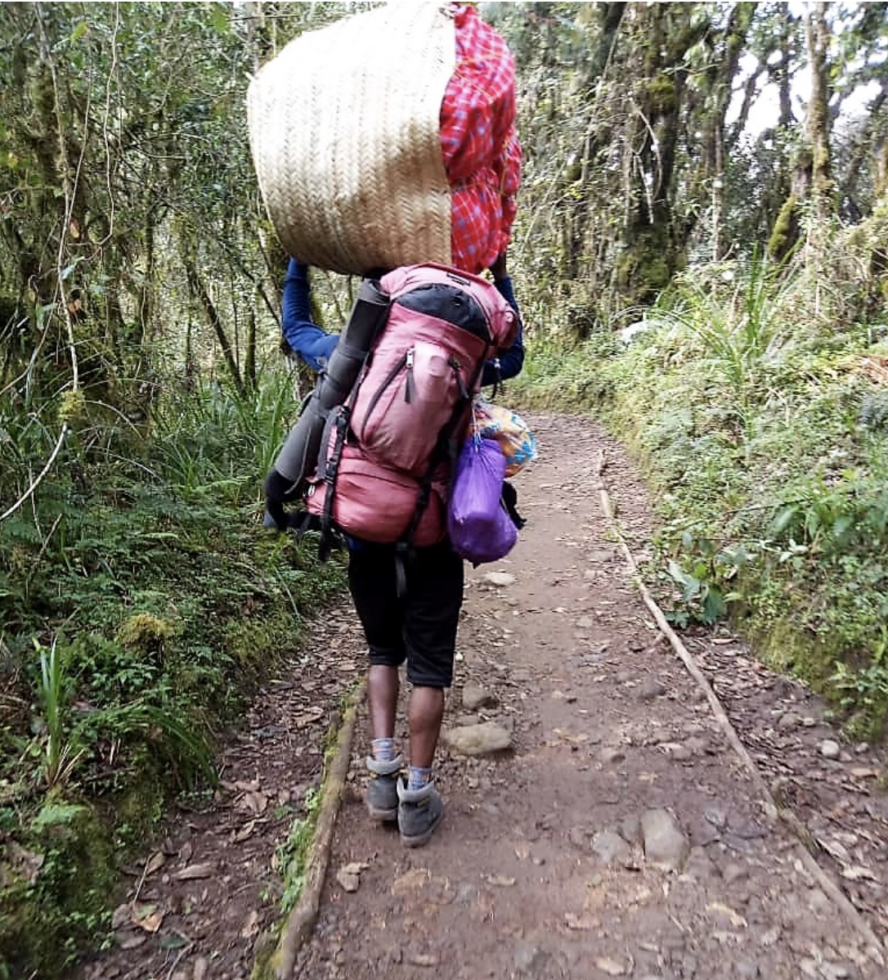 Despite the salary set forth via the porter laws in Peru or through the salary guidelines in Kilimanjaro and Nepal, the porters are often subject to underpayment and nonpayment of wages. This happens because there is a huge supply of workers for the limited number of portering jobs, making it easy for tour operators to hire people who are willing to accept lower pay. At times, tour agencies have taken advantage of tipping culture too, as they reportedly instruct porters that their pay will come solely from the tips they receive from the tourists.
Porters in all three countries also noted the lack of proper accommodations on the trails. Some shared that tour companies provide tents of poor quality and that overcrowding is a common occurrence, forcing porters to sleep wherever they can find shelter, typically outdoors in the cold, in caves, and even outhouses.
Further, porters are often ill-equipped with inadequate clothing and hiking gear, companies frequently place the financial burden on the workers to buy these work-related necessities. During the pandemic, some operators reportedly required porters to buy their own masks, gloves, and hand sanitizer before offering work. Because porters receive meager daily pay, it is a major expense to buy all these work-related items. Accordingly, many porters believe it is only fair for tour agencies to assume these costs.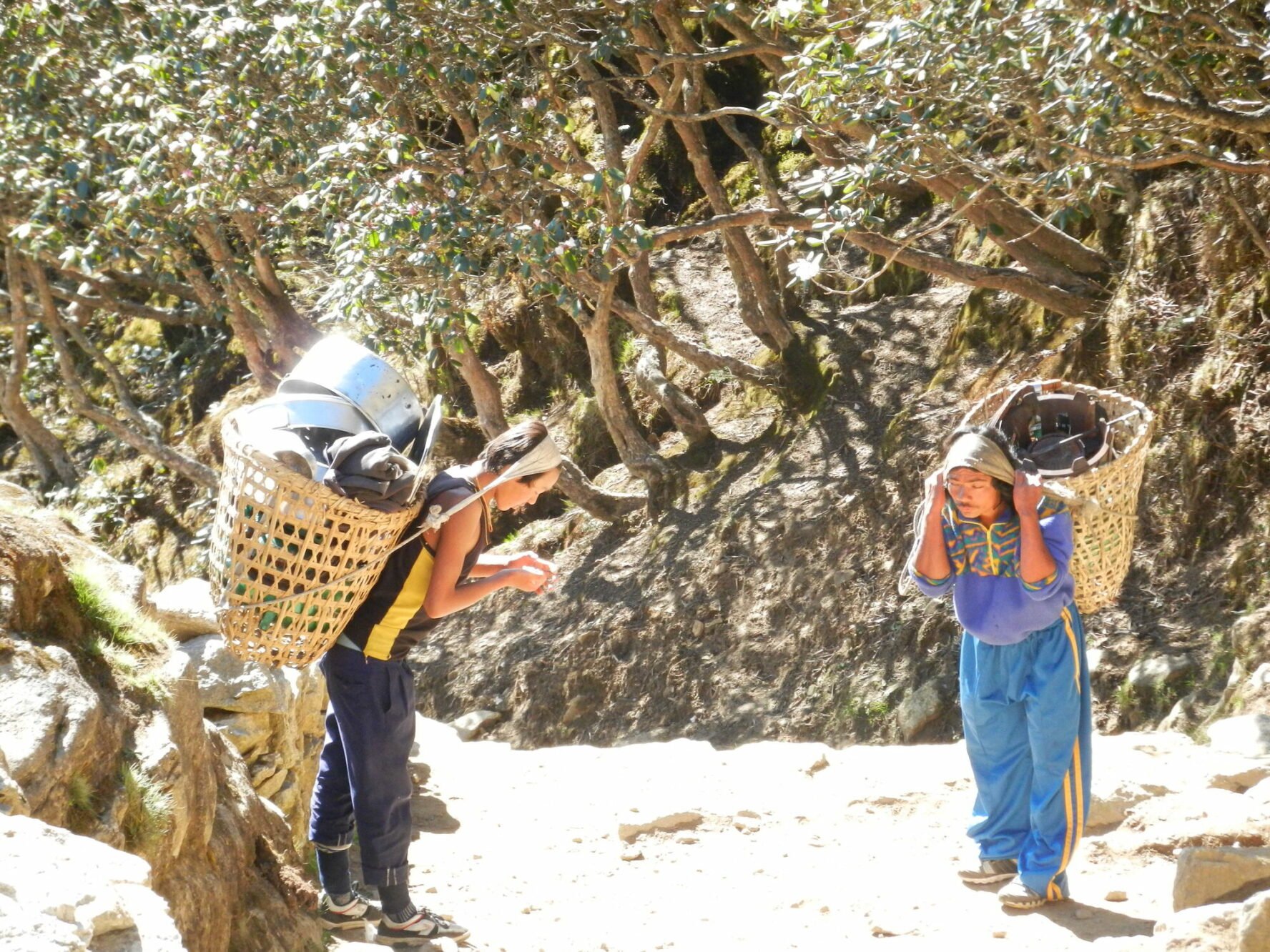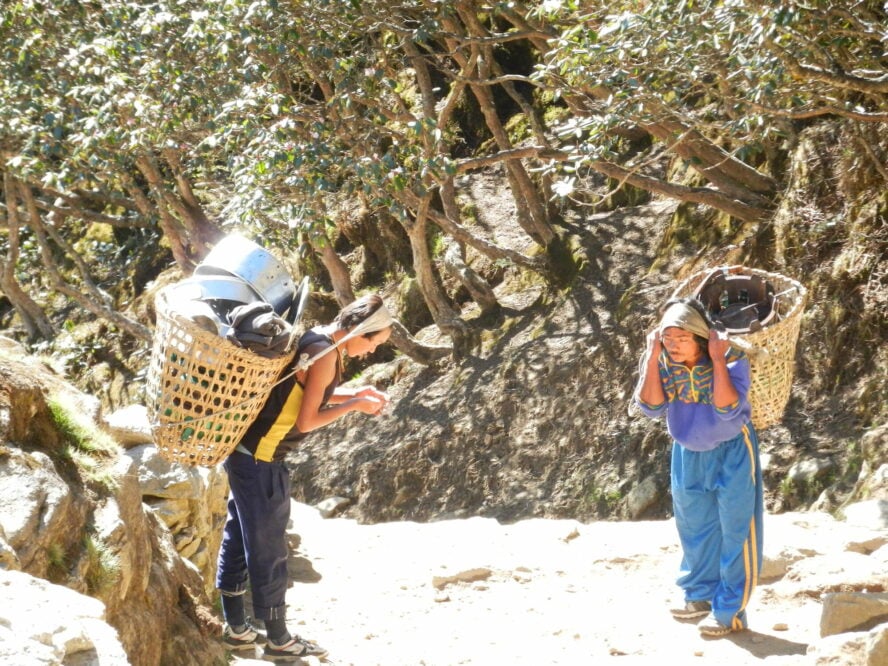 During the filming of KM 82 in Peru, we learned that portering can be detrimental to one's health. A common complaint was the lack of proper nutrition on the trail, that at times they do not get any protein in their diet as they only consume rice soup. Sometimes, the porters use their own money to buy bread or other food items so they can eat better, which minimizes the net income they receive.
In the event of illness or accident, porters typically don't have health or accident insurance by virtue of their status as seasonal workers. Although there have been reports of tour agencies providing some type of insurance or funding for accidents, these tour agencies are the exception to the rule. To this day, tour agencies in all three countries do not have the legal obligation to provide either benefit.
Looking at the big picture, these unfavorable working conditions essentially stem from tour agencies' desire to cut costs and maximize profits. And yet, in recent years, many tour agencies have launched fundraising initiatives or social campaigns that claim to support porters' welfare and rights. The philanthropic nature of these campaigns has become the new trend in tourism marketing whereby the struggles of the porters in the trekking tourism industry have become the focal point to catch the attention of consumers. To non-discerning consumers, these are powerful and effective marketing schemes to lure them to invest their tourism dollars without conducting thorough research on the initiative or the tour agency.
What You Can Do as a Concerned Tourist
With the power of the internet and social media, the shift to creating workforce equity for porters lies in the hands of the tourists—they possess the leverage to change the industry through their roles as paying customers.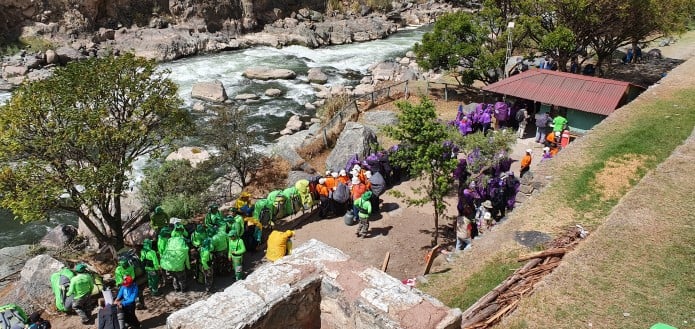 In recent years, the tourism industry has been aspiring to create a sustainable industry and cultivate a more socially-conscious generation of tourists who value making a positive impact on the environment, the local people, and animals (such as when choosing an ethical safari) in their travels. Hence, for tourists, this is an opportune time to become an educated consumer.
As a number one priority, tourists should ensure that their tourism dollars support and elevate the labor and human rights of porters, and they can start by learning how to be an advocate for workforce equity in the trekking tourism industry.
Important steps to help you evaluate tour operators:
Do your research on the workforce issues within the trekking tourism industry
Ask the company about their business practices and commitment towards creating fair and equitable working conditions for everyone who is part of the workforce. Here are some questions you can ask: How much do you pay the guide, porter, cook, drivers? What type of sleeping gear do they have on the mountains? How do you ensure that the porters carry no more than the maximum weight limit?
Don't rely on hearsay, observe the conditions first-hand. Many companies on their website or through conversations can paint an image that's totally different from the reality on the ground. Don't believe it yet until you see it. When you are on your trek, make sure to take note of the working conditions for the porters. Make time to see where they sleep, what they eat, or what they are wearing on the trek. Speak with porters directly (outside the presence of the guide) to the extent this is feasible
A recent phenomenon is that women are now taking up portering jobs, and their numbers are on the rise. Unfortunately, female porters face sexism and gender discrimination in this process of creating inclusion, jeopardizing their safety and well-being.
For that reason, it is critical for tourists to only choose tour operators that value women in their workforce and who are taking concrete measures to alleviate the challenges that female porters face. The journey towards equitable treatment is filled with safety risks, gender discrimination, and sexism but we can start the process one step at a time by becoming educated about the problems.
Tourists can become allies of porters by advocating for workforce and gender equity while putting pressure on the trekking tourism industry to create much-needed systemic changes. In turn, we can help create a trekking industry that prioritizes and values the humanity, dignity, and irreplaceable contributions of porters.
If Not You, Then Who?
Since that first Inca Trail hike, I have changed how I operate as a tourist: I have become more curious and observant; I ask questions and verify the information I am given more often than before; most importantly, I engage more with the porters directly so I can listen, celebrate, amplify and elevate their voices.
For me, the reason I do this comes down to one simple question: if we don't speak up for equitable treatment of porters, then, who will?