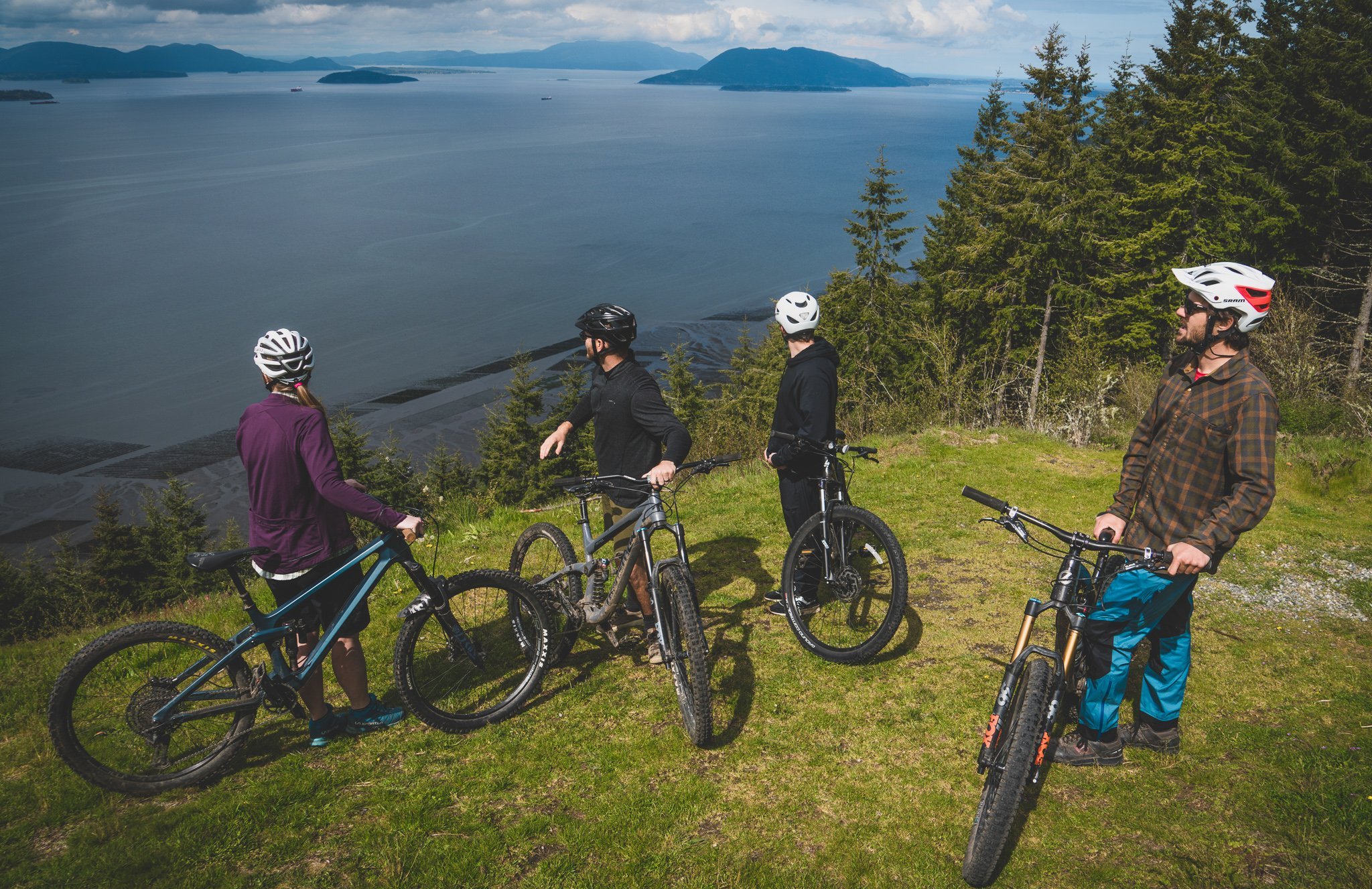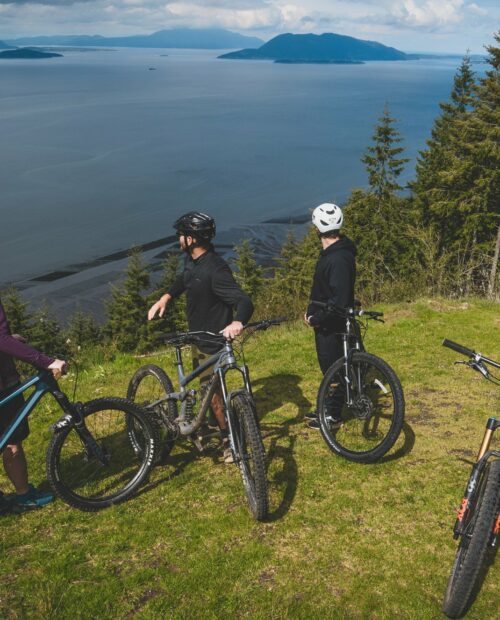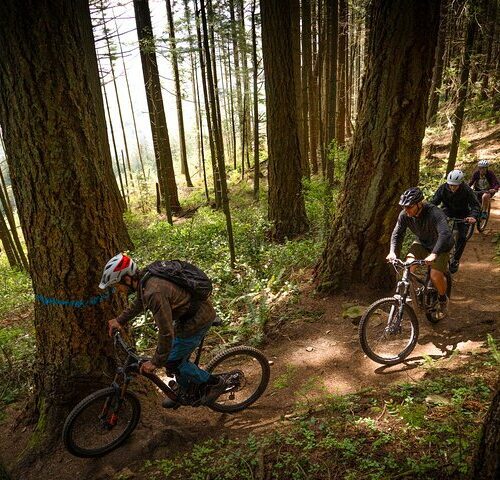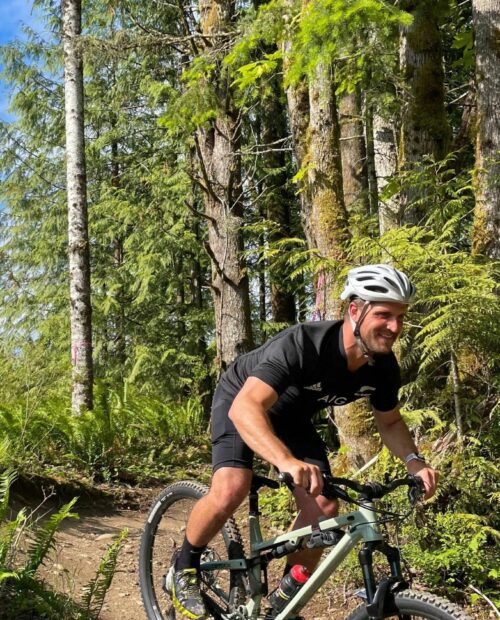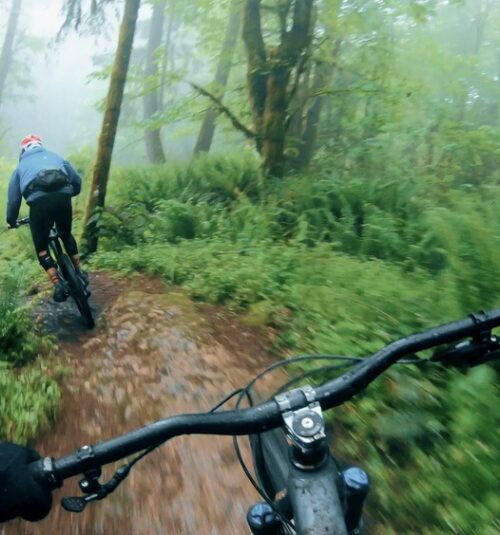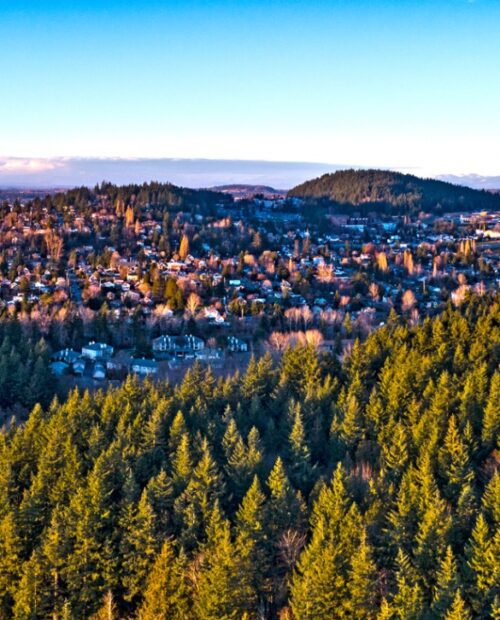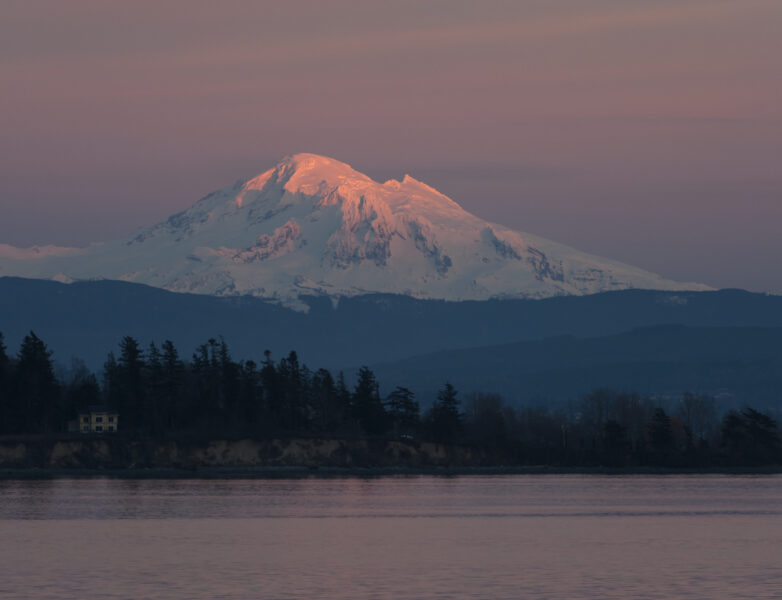 Custom Mountain Biking Adventure in Bellingham
5.00

()
Bellingham, WA offers world-class mountain biking right outside your front door. In fact, it's hard to find another place in the PNW with as much access and hero dirt thanks to four well-manicured mountains within a short drive (or bike ride) from downtown. Galbraith Mountain is king with 3,000 acres and 108 trails totaling more than 60 miles of ridable terrain, but there are three other biking areas and more in the making. What really separates Bham is its bike-centric community: the result is a committed group of trail developers and maintainers, high-quality trails for all levels, and top-notch guides to help you step up your technical riding game—all in a stunning setting full of evergreen forests, hilly terrain and views of Mount Baker.
Find over 100 quality trails for any skill level minutes from the city

Enjoy scenic locations and MTB spots selected just for you

Soak up the vibe of an outdoorsy city that lives and breathes MTB
Half-Day Custom MTB Adventure With a Private Guide
Book a half-day MTB adventure in Bellingham and skip to the fun part—riding for 3-4 hours with a private guide! All you have to do is show up and your guide will navigate you through the complex trail system in this world-class mountain biking destination, finding the spots that best fit your skill level and desires. You can book one or more days and improve your skills and technique while having an absolute blast riding in highly-accessible, yet highly-scenic locations. 
Full-Day Custom MTB Adventure With a Private Guide
Want some more time shredding the superb trails around Bellingham? We've got you covered since this option gives you exactly that—6 to 7 hours on the trails. Here you can find everything from beginner flow trails to advanced drops and jumps. Book a full-day MTB adventure and meet up with knowledgeable local guides who will find exactly what you're looking for—while teaching you how to become a better MTBer! 
Get free trip brochure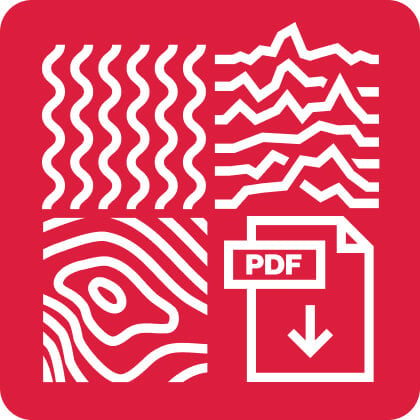 The brochure contains:
Adventure and location overview, itinerary, available dates, what's included, how to prepare, and much more.
Brochure sent, check your inbox
Talk with us
and let one of our adventure experts help you plan your perfect adventure.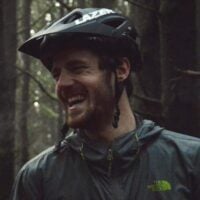 Ike's happy place is on a bike, deep in the woods or desert! That's why he's been pursuing a way of life that maximizes time in the backcountry, and has been guiding mountain biking for 5 years in 6 different states. He's passionate about being able to meet new people and take them out on his favorite trails—most often in world-class MTB areas around Bellingham. 
Tony is a PMBIA Level 1 mountain bike instructor with four years of guiding and coaching experience across three states. He takes pride in tailoring top-notch single- or multi-day tours and keeping the fun levels high with nature facts, emergency snacks, trailside mechanical fixes—or corny jokes (why did the bike fall over... it was two-tired).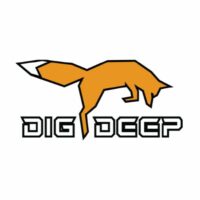 Bolstered by the idea that one of the best way to experience new places is pedaling your way through them, Dig Deep is a guiding company deeply connection to their area that provides guests from around the world with great MTB experiences of West Washington. 
Justin DesRosiers
about
Dig Deep Tours
on Google Reviews
I am totally blown away by how incredible this tour was! Ike met me at the trail parking lot, had a bike, helmet, water bottle and a few trail snacks ready to go. Basically all that I had to do was show up on time! Ike was very knowledgeable of the trail system, the area and all around just a great guy to hang out with for the afternoon. It was like I was out riding with a good friend.
He was very considerate of my skill level and showed me an excellent variety of trails that showed me what Galbraith had to offer, challenged my riding abilities and even just offered some stunning views of the mountains. Highest recommendation for Ike and Dig deep tours. If you are near Bellingham and interested in seeing what the area has to offer for mountain biking then give Dig deep a try. It doesn't get any better than this! Keep in mind I'm not even getting into mentioning how incredible these trails are!
Maurice Robinson
about
Dig Deep Tours
on Google Reviews
We enjoy outdoor activities and this one fits the bill. I can also verify the Galbraith Mountain Biking trails can be a labyrinth of confusion if you aren't familiar. Just book with Dig Deep Tours and Ike will hook you up with trails that match your skill level and all you have to do is mash the pedals and follow. Mountain biking fun will ensue. If you're looking to mountain bike at Galbraith and don't know the trail system, give Dig Deep Tours a call and you'll have a rewarding experience. Ike is a great guy, getting a small business established that provides a great service to anyone new to mountain biking in Bellingham, WA. We visited from Anchorage, AK and would do it again in a heartbeat. Go for it!
Evan Smiley
about
Dig Deep Tours
on Google Reviews
My partner and I spent 2 days with Ike riding the some amazing trails in Bellingham! Before we found Dig Deep we were overwhelmed with the maze of trails on the maps and trying to chose the right stuff to ride. Ike asked about our skill level and our desires and brought us on the perfect rides. We had such a good time in this amazing place with this amazing guide! We'll definitely be working with Dig Deep again and can't recommend them enough!
Kate Fries
about
Dig Deep Tours
on Google Reviews
Had a fantastic morning mountain biking with Ike!  He had everything prepared – bikes, helmets, water. He came up with a great intro to mountain biking route for us and adapted to our needs while still helping us learn and grow.  Ike is super friendly and fun to be with.  I highly recommend Dig Deep Tours!
Patrick Burns
about
Dig Deep Tours
on Google Reviews
I was in Bellingham for a limited amount of time with plenty of non mountain biking obligations.  Dig Deep really let me make the most of the free time I did have.  Can't say enough about how well Ike communicated with me; email, text, phone, etc.  Literally zero complaints.  Thanks for the help putting together a killer day on Galbraith.
Things to know
57hours is committed to providing safe outdoor adventure experiences. We require all guides using our platform to have a COVID-19 safety plan and to make the details of that plan accessible to travelers. In most cases, group sizes will be reduced, guides will avoid overcrowded locations, and other safety measures will be met depending on the location and activity.

We also expect clients to respect local regulations and take measures to protect themselves, guides and the communities they're traveling to. For more information on COVID-19 measures in Bellingham, Washington, please refer to Washington State's Official COVID-19 Site.

Please contact us if you have any questions or require further information. We are happy to provide you with the most up-to-date information!

What you get on this adventure:

An experienced MTB guide with extensive local knowledge of the area

Helmet and hydration pack

Snacks

Permits

Mountain bike and helmet rentals are available for an added fee of $40 for a half-day tour and $55 for a full-day tour.

What's not included:

Transportation to and from Bellingham 

Accommodations

Bike rentals (available for an additional fee) 

Guide gratuities — optional

For this Bellingham guided adventure, you will need to be able to bike for around 4 hours, depending on the itinerary you choose. The day will typically involve riding between 5 and 10 miles with 1,000-2,000 feet of climbing, but this is not a rule. After booking, your guide will determine the group's skill level and capabilities and cater the day to your specific abilities. Keep in mind, opting for the full day option means more biking, which is strenuous even if you stay on beginner level trails.

As long as you pedal on two wheels, you can book this Bellingham MTB tour. A guide will explain the different mountain bike techniques and body positions to get you feeling comfortable on the trail. You will progress at a level that is consistent with your comfort. Once you finally get the hang of trail riding, you will only want more! Likewise, if you are an intermediate or advanced rider, your guide will find the appropriate trails for you as well. 

Here's what you'll need:

Comfortable riding or athletic clothing (something you would wear if you went on a hike)

Sneakers or sport shoes

Breathable outside layer or jacket

Outer layer fit for rainy weather (in case rain is forecasted) 

Extra close to change in if  your base layers get wet (in case rain is forecasted)

Sunglasses

Plenty of water, water bottle or hydration bladder

Daypack large enough to fit all that you're bringing 

Biking gloves are optional but recommended

Toiletries (sunscreen, hand sanitizer, bug spray, toilet paper, etc.)

Dress comfortably and for the weather in clothes you can move in. We suggest bringing clothing appropriate for the season. Layers are best and don't wear jeans.

Group sizes and prices:

The usual group size for these tours is 5 people with one guide. 

It takes a minimum of 2 people for these tours to operate. If you want to travel alone, you can do so by booking two spots.

The cost per person decreases as the group grows, so it's the perfect opportunity to hike with friends and family! 

Mountain biking in Bellingham can be arranged for bigger groups. Contact us prior to booking.

Min. age requirements:

If you are older than 18, you're good to go.

Children as young as 10 are able to go on trips with a legal guardian. That said, if you have a young rider strong enough to handle sustained climbs (either riding or walking their bike) of hundreds of feet, and rough terrain, then they may be able to participate on a case-by-case basis. 

If your group has riders under the age of 18, contact us prior to booking to make arrangements.

To get to Bellingham, most people fly into Vancouver International Airport, which is 1 hour away. From there, you can rent a car or take a shuttle service. Alternatively, you can fly directly into the Bellingham International Airport. 

Once you and your guide agree on the details of your itinerary, your guide will suggest the best place to meet, usually at the Galbraith Mountain and Padden Trails Parking Lot. The guide will choose the appropriate terrain dependent on conditions and the ability of the group.
Get free trip brochure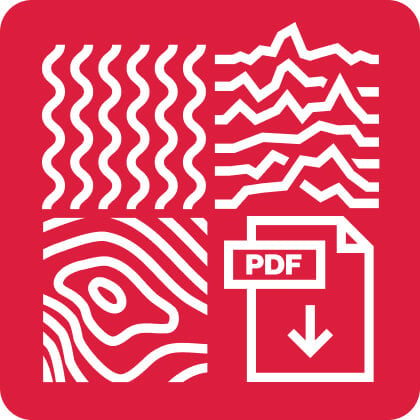 Adventure and location overview, itinerary, available dates, what's included and much more.
Brochure sent, check your inbox
Talk with us
and let one of our adventure experts help you plan your perfect adventure.
Other things to do in United States