Appalachian Trail
Preparation Course for Appalachian Trail Thru-Hike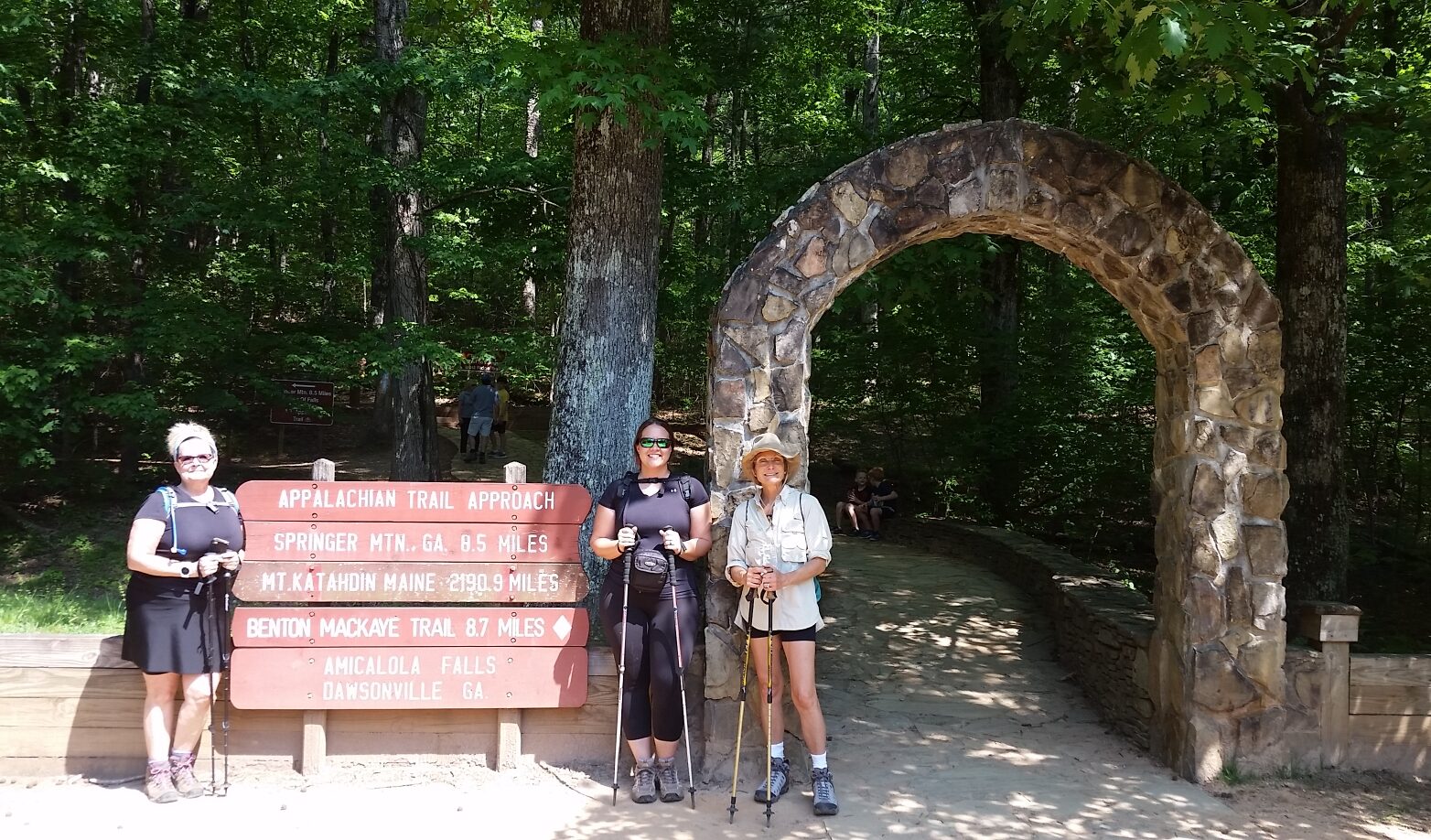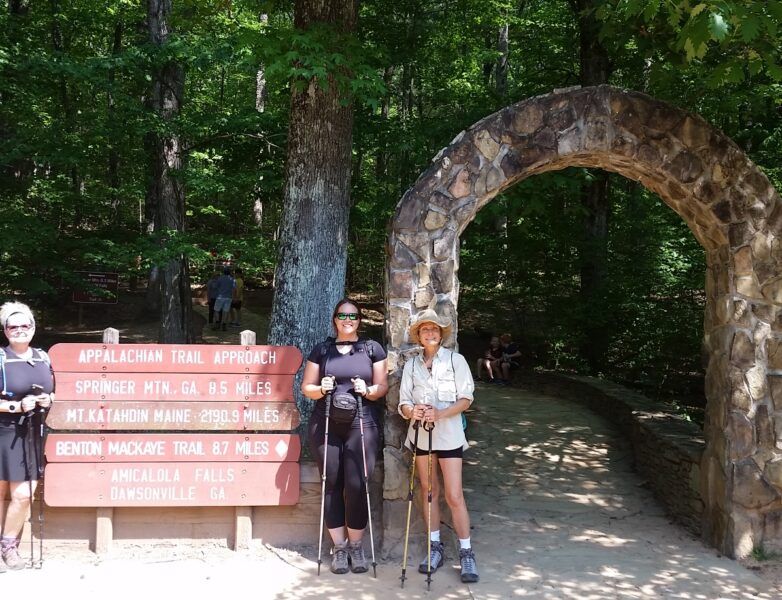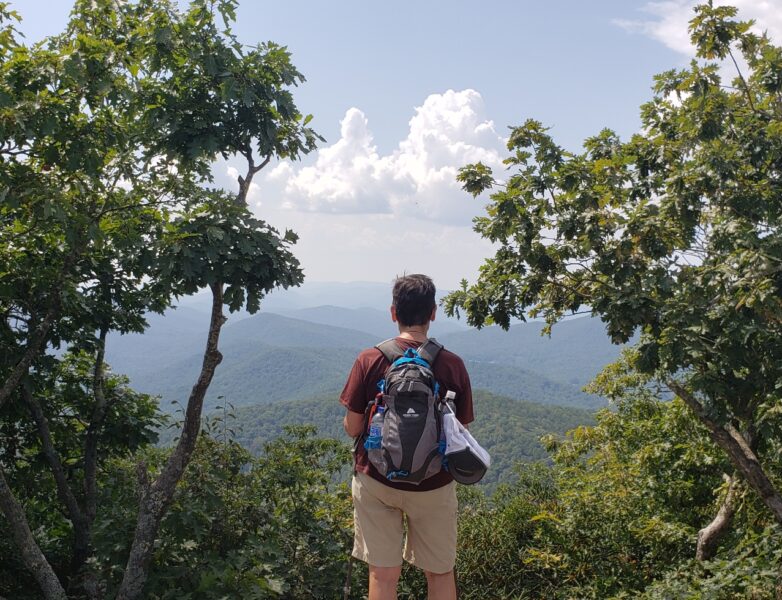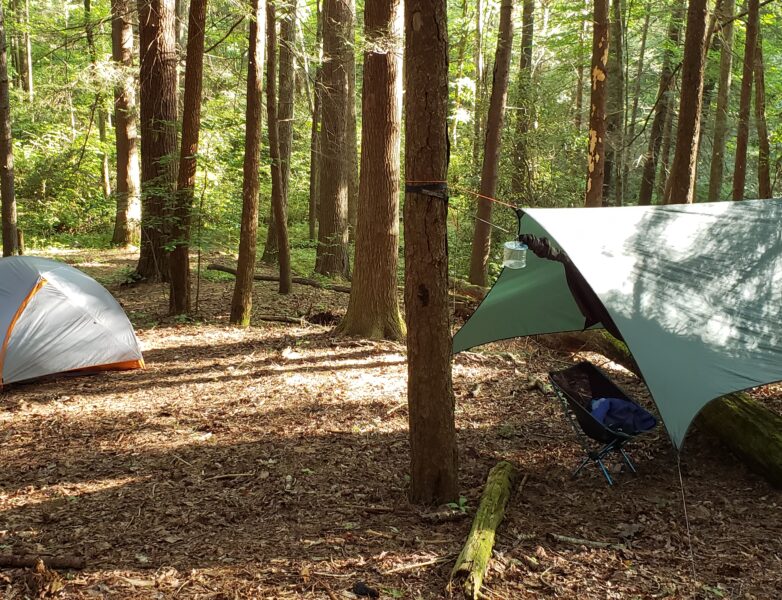 Nearest city

Atlanta, GA is 1.5 hours away from the Amicalola Falls State Park
Prepare for the most famous American thru-hiking trail
The Appalachian Trail, which traditionally starts in Georgia and ends in Maine, is on every thru-hikers bucket list. To conquer this famous trail, preparation is the key to success. Intended for those who want to do the full thru-hike, this 10-day preparation course will ease your body and soul into one of your most rewarding hiking experiences. With a professional guide by your side, learn how to conquer the traverses under tunnels of trees, and move along rocky ridgelines or over open summits. Then, set out on your own for the most exciting 6 months of your life!
Book This Adventure
Preparation Course for Appalachian Trail Thru-Hike
$1500 per person
·
10 days
In this ten-day trail preparation course, you will advance the necessary skills you need to hike the challenging Appalachian Trail on your own. With the help of your guide, you will dedicate two whole days to introduction and preparation, after which you will start the thru-hike together for eight more days. Your guide will help you arrange a campsite at the park, assist you with the registration process and hike out with you to make sure you get the hang of things, all while preparing you for your big independent adventure! After ten days of preparation and hiking, you will be confident enough to continue your hiking journey on your own.
Trip Highlights
This ten-day course is dedicated to all the essentials advanced hikers need to know to thru-hike the Appalachian Trail on their own. Doing a thru-hike, though, requires a great sense of your own physical capabilities and mental stamina, which is why good preparation is the key to your hiking success. Despite this being a challenge, many set their mind (and body) to achieve it, so don't be surprised if you see numerous other fellow hikers passing this route in the first few weeks (50-70 people pass these trails every day)! Still, helping you with everything, from airport pickup, choosing the right hiking gear, to securing food, lodging and transportation, campsite registration and hiking gear for the upcoming eight-day thru-hike, you will feel confident enough to continue this epic hiking adventure on your own.
Itinerary
Day One & Two: Arrival and orientation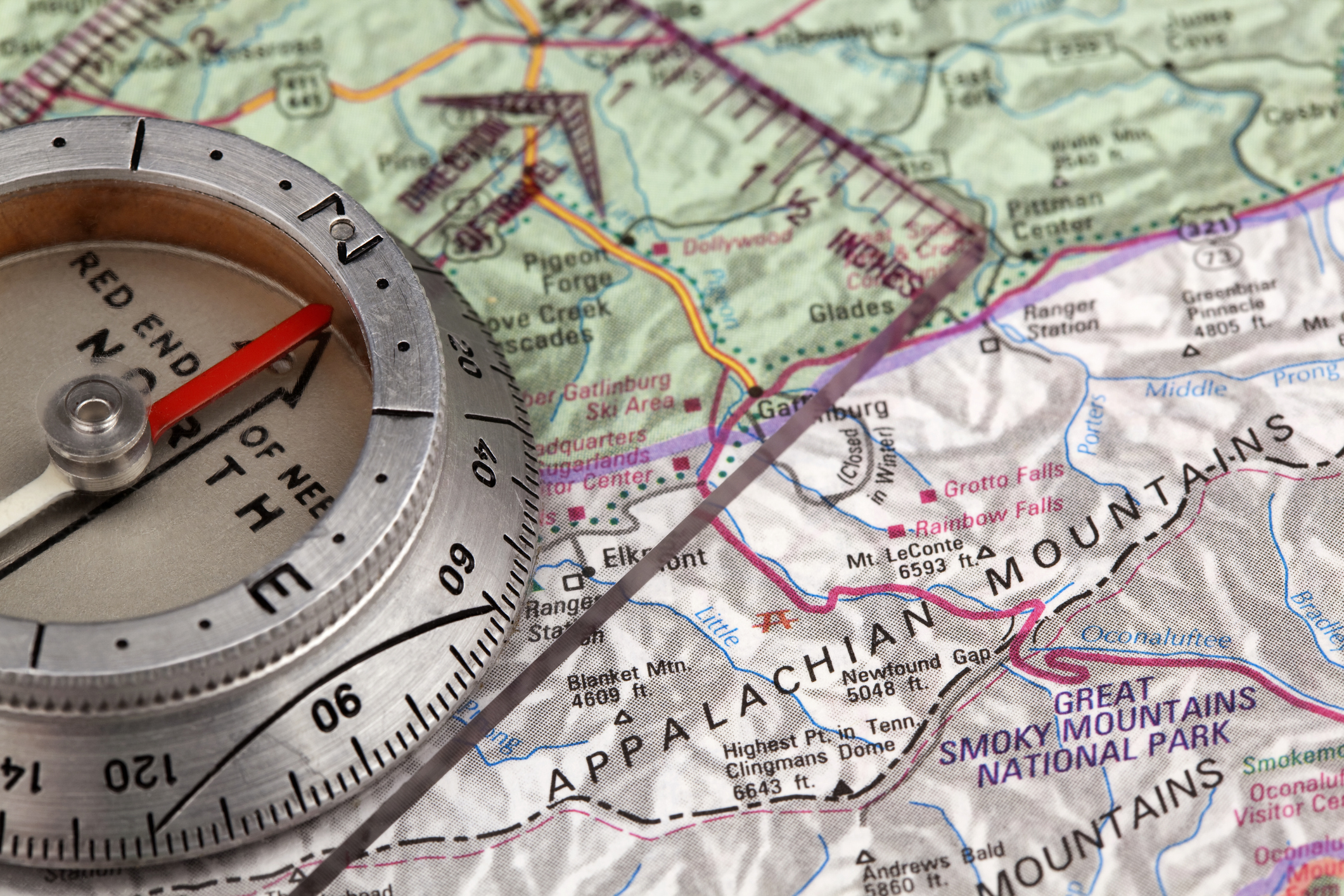 The first two days of your 10-day-long Preparation Course for AT Thru-Hike are dedicated to arrival and orientation. Your guide can pick you up at the Atlanta Airport, or you can meet at a predetermined location. Your first night is dedication to orientation on the Appalachian Trail and covering details such as how to read the signs and guidebook, or how to get the necessary supplies before you start hiking. The entire second day of your adventure is intended for getting the camping gear and hiking supplies you need. Your guide will be happy to assist and take you to local supply shops.
Day Three: On your way to Amicalola Falls State Park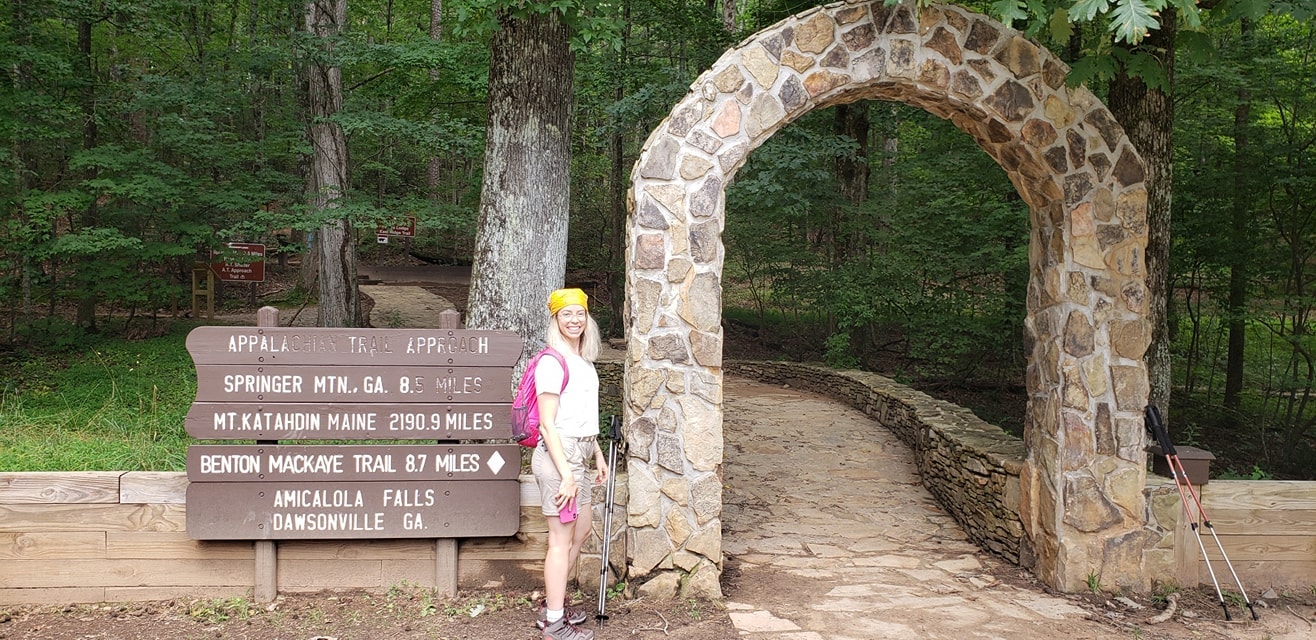 Day three is where the adventure begins! You will be on the road by 10 am, heading to Amicalola Falls State Park (GA). Once you get there, you'll register for the hike, set up camp, and go over the Appalachian Trail registration process and what to expect, including discussing gear and food one more time. After a short 2.5-mile hike to stretch your legs, you'll head to town. The evening will be spent sleeping in tents. Please note, if you drive to the park, your car can remain parked in the lot for the entire duration of your hike (for $55).
Day Four: Start your hike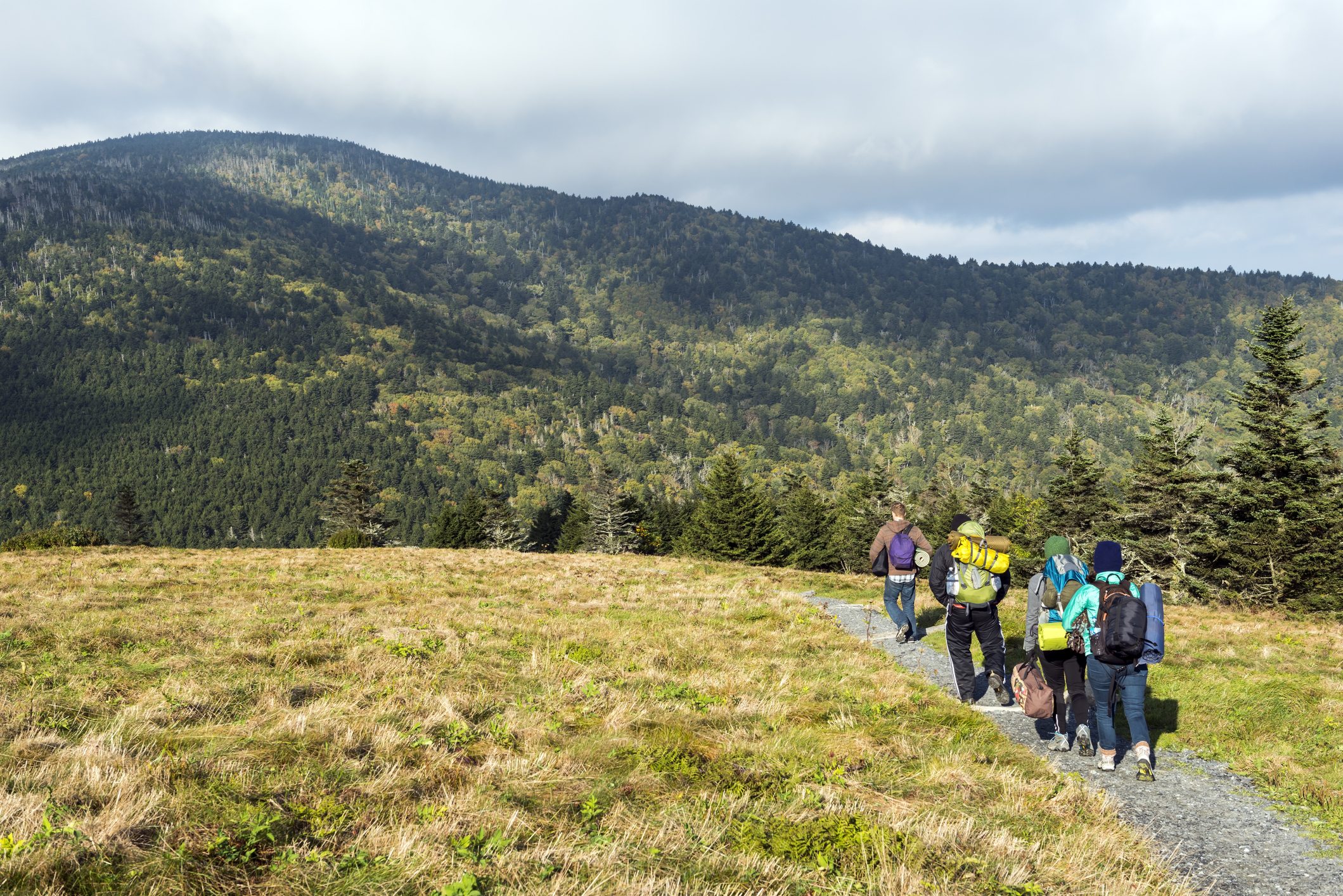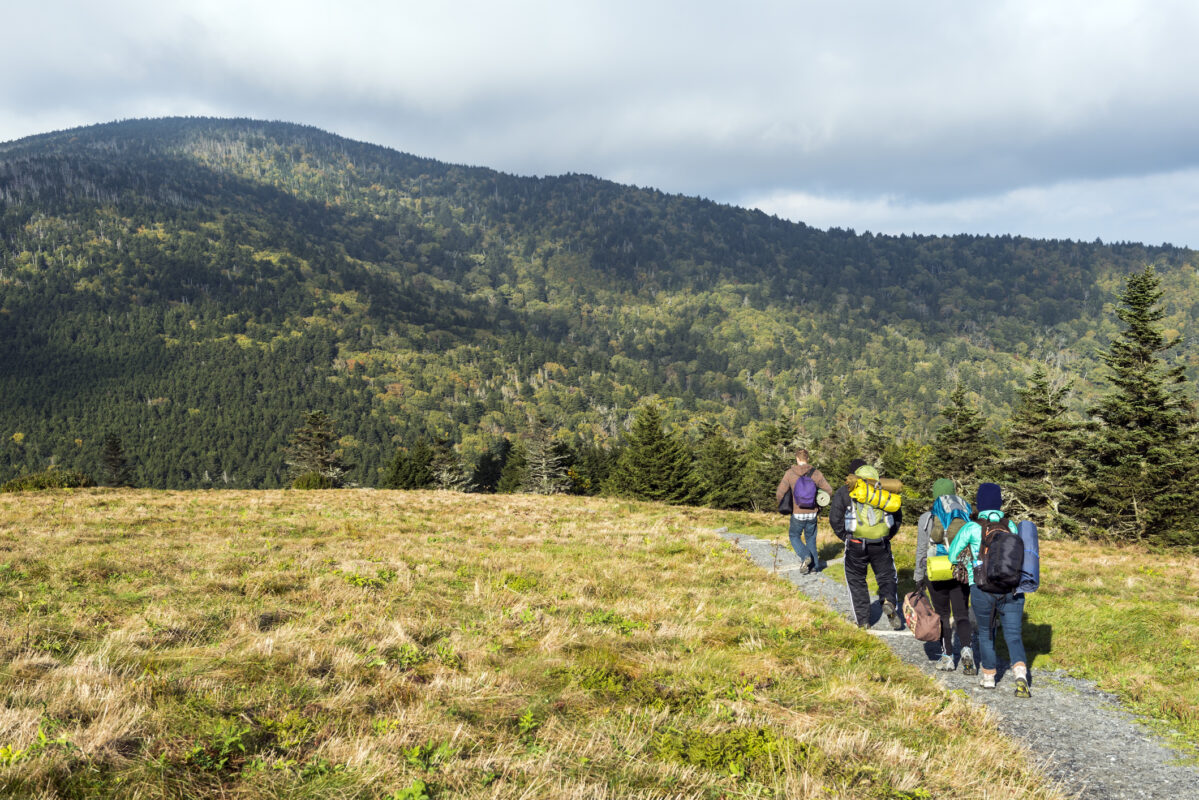 In the morning, you will start hiking to the first shelter. Every day, you will hike around 6-10 miles on average, depending on your group's skills and desires for the day. Filtering water along the way, you'll camp and prepare your food. If the shelter (a basic, three-sided building) is open, you can opt to sleep there rather than in your tent.
Day Five: Reach your supply stop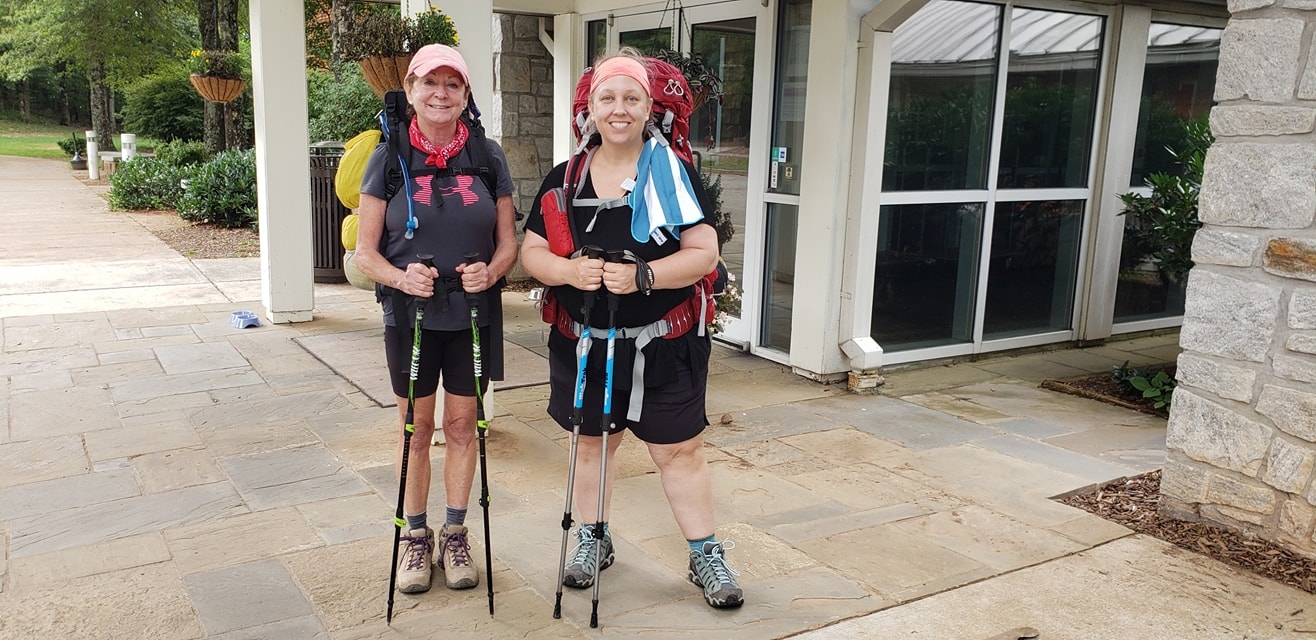 On the fifth day, you will reach Neels Gap, a supply point with a hostel and outfitter store. Make the most of this stop to reevaluate your gear and get food for the next section. Here is where you can again supply on new boots, tents and everything else that hikers need. What's more, many hikers use this opportunity to send packages home and get rid of the equipment they might not need anymore, or even exchange their gear for new stuff. You can even take pics or buy souvenirs if desired.
Day Six: Pace it up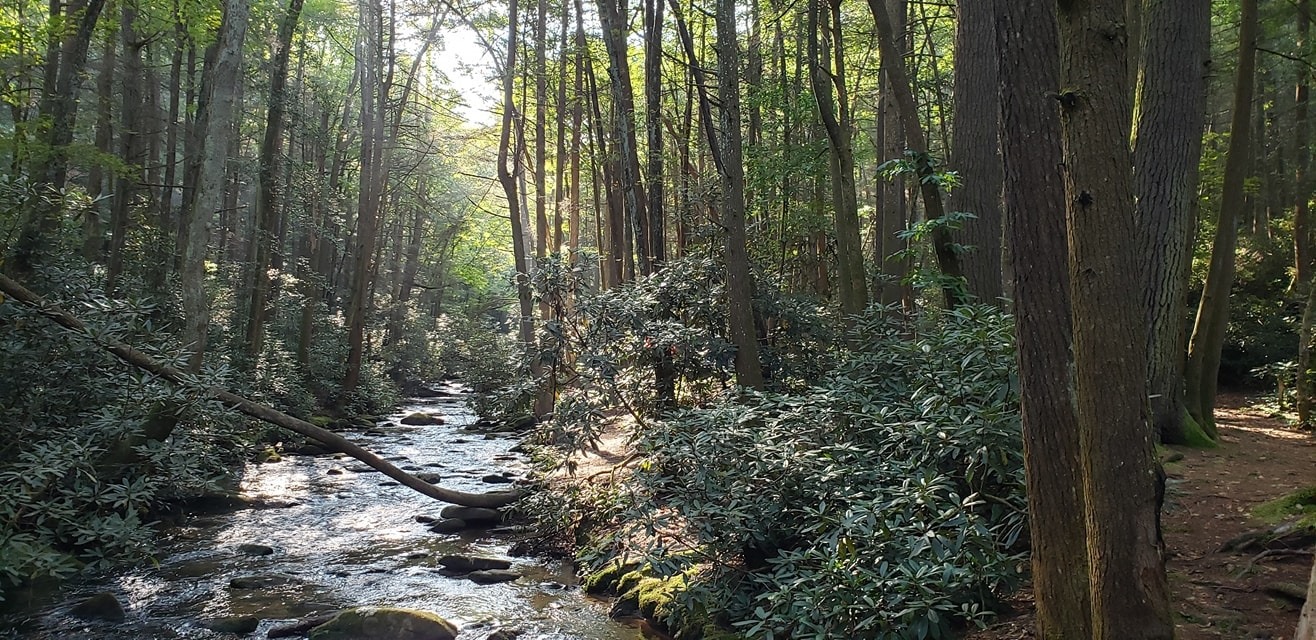 You will continue hiking up to ten miles per day with a quicker pace, as things are getting more challenging and your hiking days are becoming more diverse, with several steep uphill climbs and descents.
Day Seven & Eight: Perfect your hiking skills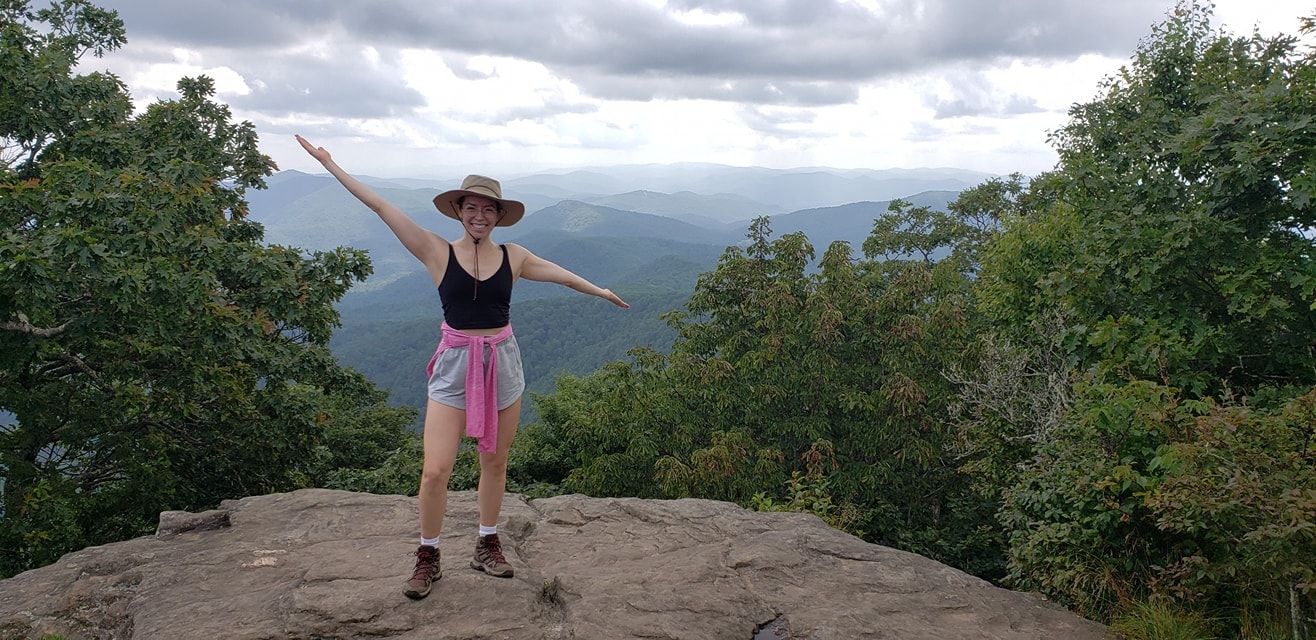 As you are continuing with your hike, you will cross more demanding terrain and reach new campsites. Hiking for seven days with your guide by your side, you will continue reading your guidebook and checking supply points. At this point, you will already know most of the hiking tricks and will be able to do everything on your own. Don't be surprised if you see around 50-70 people pass these trails, keep going as soon you will be reaching your final point.
Day Nine & Ten: Reach your final stop and continue thru-hike on your own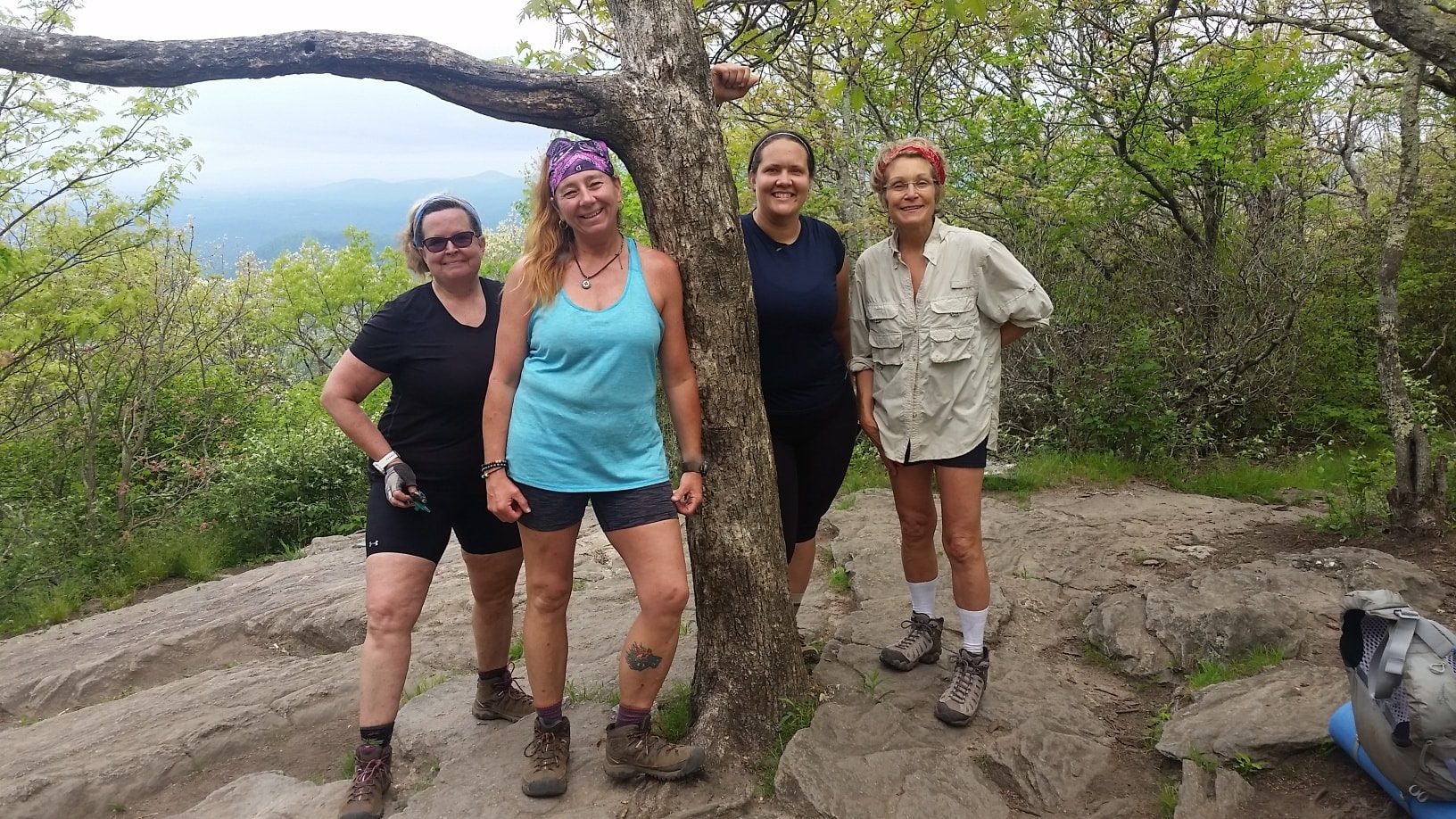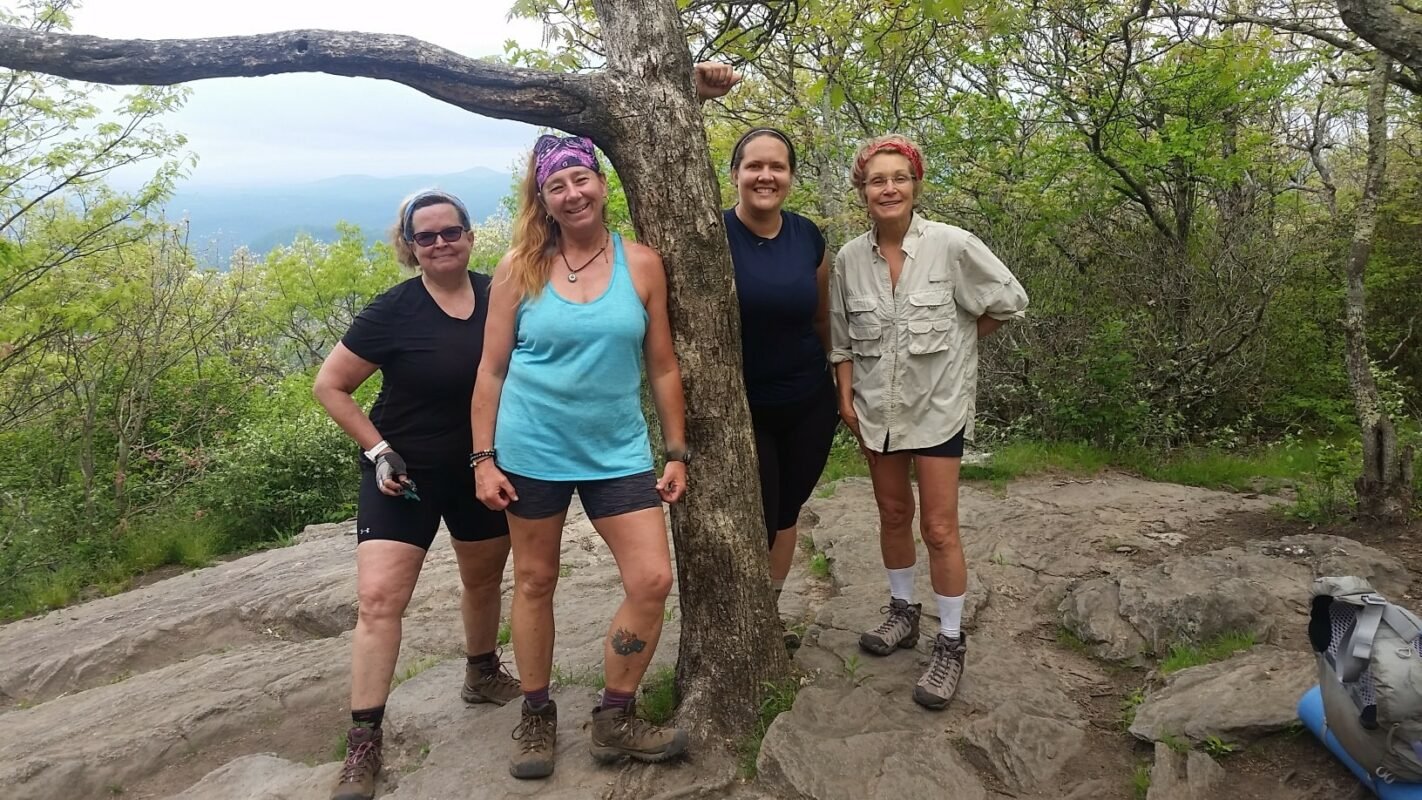 On the last day, you are skilled enough and ready to continue your thru-hike on your own. By now, you already have a team of people who have been with you for the last 10 days. Here is where you can say your goodbyes, or again get what you need from your supplies and continue this hiking adventure together. The choice is yours. You might be saying goodbye to your guide, but they remain available via email or phone for any help or support during the continuation of your hike.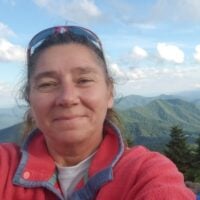 Michelle Michaud
Michelle Michaud is the founder and primary guide at Wandering Boots who has been h...
View details
Wandering Boots Adventure Tours
Wandering Boots Adventure Tours
Hiking Guides
Wandering Boots wants to take away all the stress and worries of planning a thru-hi...
View details
Things you need to know
Covid measures in Atlanta, GA
57hours is committed to providing safe outdoor adventure experiences. We require all guides using our platform to have a COVID-19 safety plan and to make the details of that plan accessible to travelers. In most cases, group sizes will be reduced, guides will avoid overcrowded locations, and other safety measures will be met depending on the location and activity.
We also expect clients to respect local regulations and take measures to protect themselves, guides and the communities they're travelling to. For more information on COVID-19 measures in Atlanta, Georgia, please refer to the Georgia Department of Public Health website.
Please contact us if you have any questions or require further information. We are happy to provide you with the most up-to-date information!
What's included?
What you get in this adventure:
A local hiking guide
Campsites/lodging accommodations (for 2 nights and 3 days)
Registration/Permits
Transportation to Amicalola Falls State Park (GA)
Pick-up from the airport
Option to have gear transported from each lodging location
What's not included:
Flights and flight taxes
Meals (Except during orientation)
Sleeping bag & personal items
Travel insurance
Parking ($55 at Amicalola Falls State Park)
How fit do I need to be?
You need to be able to hike for full days, carrying a full daypack or backpacking pack. Each day, you will hike between four to six hours or between six to ten miles. The terrain can be challenging but if you are looking for an adventure, you'll be rewarded immensely.
What do I need to bring?
Here's a list of the general equipment you need to bring when heading for this course preparing you for the thru-hike:
Backpacking pack large enough to carry all the items listed (around a 40-60L bag)
Water bottle
Sleeping bag
Sleeping pad
Ground tent (under 3 pounds) or a hammock
Hiking boots
Spare warm clothes
Down or synthetic jacket
Rainproof jacket
Compass & map
Toiletries (sunscreen, hand sanitizer, first aid kit, toilet paper, etc.)
High quality sunglasses
Head lantern
Trekking poles
Water filter
Camp stove and fuel
Camera — optional (but recommended)
What can I expect from hiking with a guide?
Hiring a local guide offers you the chance to to prepare for all the ups and downs of the AT thru-hike. Local guides will get you ready to continue on your own, with many valuable local and on-the-spot tips. Also, your guide can transport you to the destination where your 10-day tour starts and will also know just what to do if the weather takes a turn or something unexpected happens.
Why should I book with 57hours?
With us, it's all play and no work for you! 57hours is an open platform that connects you with trained and certified outdoor adventure professionals all over the world. Using our tech-savvy, we make it super easy to find and book adventures worth tackling, with guides worth booking, all gathered from the first-hand experiences of the locals who adventure in these amazing locations.
What about group sizes and pricing?
For the 10-day Preparation Course for AT Thru-Hike, a minimum number of 2 hikers is required for the trip to take place. Maximum number of hikers is 6. All pricing is per person.
A deposit of $200 per person is needed to secure your spot. Full amount should be paid one month prior to departure.
What is the minimum age requirement?
While there is not necessarily a minimum age to participate in this hiking course, there is a minimum skill-level requirement. If you're travelling with minors who are able to confidently hike 6-10 miles per day over a long period of time, contact us prior to booking and we will let you know if it's safe for them to participate in this adventure.
What about bad weather?
Preparation Course for AT Thru-Hike is scheduled to fit with the seasons and ideal hiking conditions. That said, you'll pack to prepare for the elements while on the trail. When the weather does not cooperate, your guide will know the correct course of action to take. Whether that's shifting the schedule or postponing until conditions approve, your guide will know just what to do. In the event of predictably dangerous weather, you will be contacted prior to the trip to discuss suitable alternatives.
Do I need an insurance policy?
It's highly recommended that you cover all your bases with travel and medical insurance. While hiking might seem like a low-risk outdoor activity, accidents can happen anywhere and we recommend insurance to avoid paying out of pocket for costly medical expenses. And as we've recently seen, travel plans can be abruptly halted, so it's a good idea to have cancellation insurance that also covers lost baggage. It's tried and tested and it works.
Cancellation policy
With 57hours, you benefit from both our own cancellation policy as well as that of the individual guiding service that delivers your adventure. All policies regarding cancellation will be clearly laid out by your guide after booking your adventure, but rest assured that our own cancellation policy will work on top of what is provided by your guide.
For this adventure, 57hours offers a Moderate Cancellation Policy, which states:
If Client cancels the Booking anytime prior to thirty (30) calendar days in advance of the trip contemplated by the booking, Client is entitled to a full refund. For cancellations fourteen (14) to twenty nine (29) calendar days in advance, Client is entitled to a refund in the amount of fifty percent (50%) of the total amount paid when Booking. For cancellations zero (0) to thirteen (13) days in advance, the Client is not entitled to any refund.
In case of cancellation due to COVID19, you can reschedule or get a full refund.
For more information on terms and conditions, please visit our Terms of Service page.
Getting there and meeting location
Your thru-hike preparation guide will pick you up from the Atlanta, GA airport, depending on your itinerary and section you will be hiking. You'll typically meet your guide on Sunday for two days of preparation ahead of the hike. Your guide will transport you back to the airport upon your departure.