5 Best Hikes on Oahu, Hawaii (Picked by a Local!)
Beaches might be the first thing that comes to mind when thinking of Oahu, Hawaii, but the real beauty of this magical island lies in its hiking trails.
Table of Contents
A vacation on Oahu can include a myriad of watersports, delicious food, and scenic bike rides, but to step up your trip from standard to noteworthy, I invite you to explore Hawaii by foot. Forget about sunsets on the beach, and instead picture viewing one from the top of a volcano. Spanning over miles of Oahu's beautiful beaches, waterfalls, caves, and volcanoes, these are my top five hikes on Oahu for those seeking an unforgettable adventure.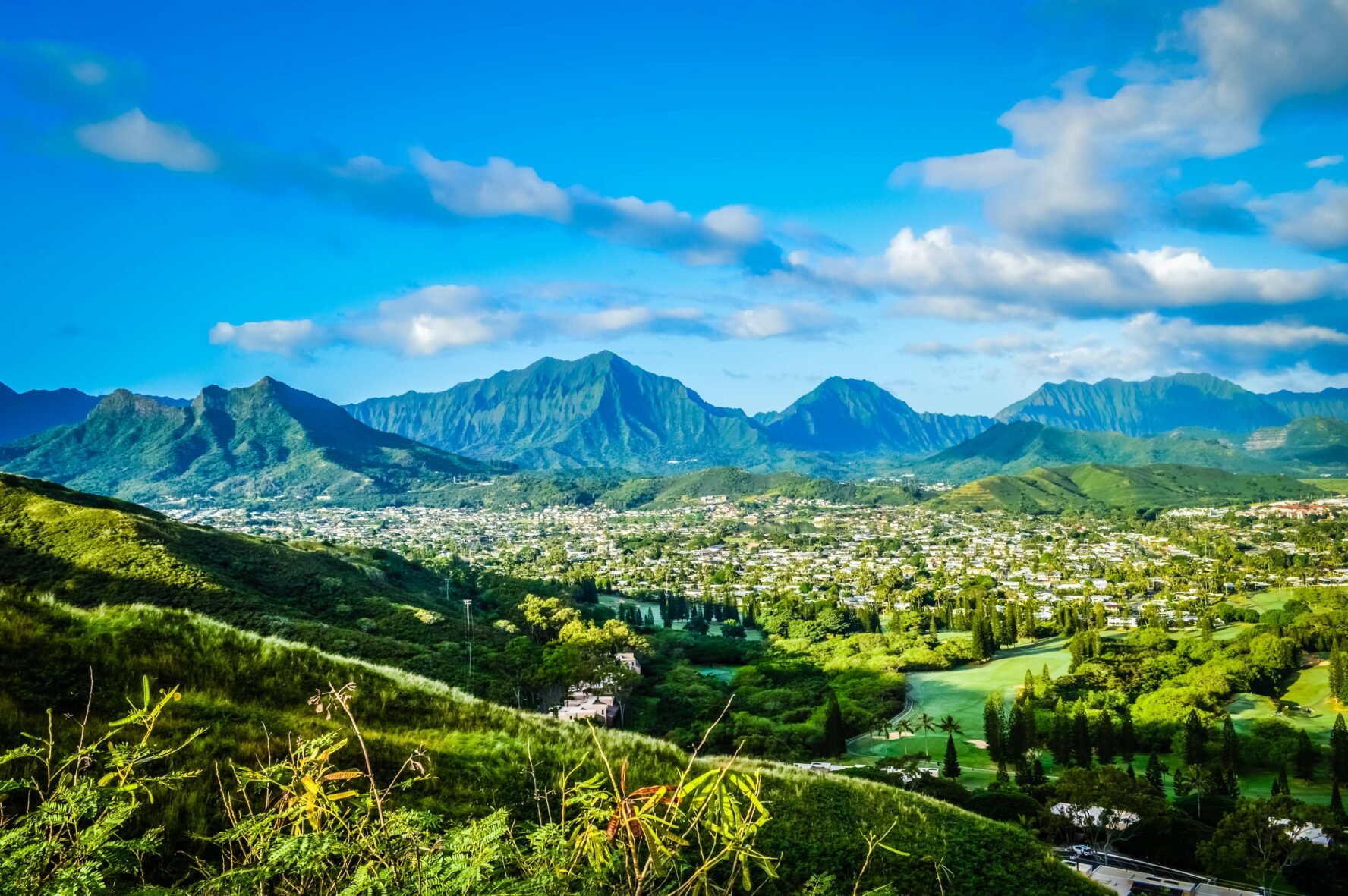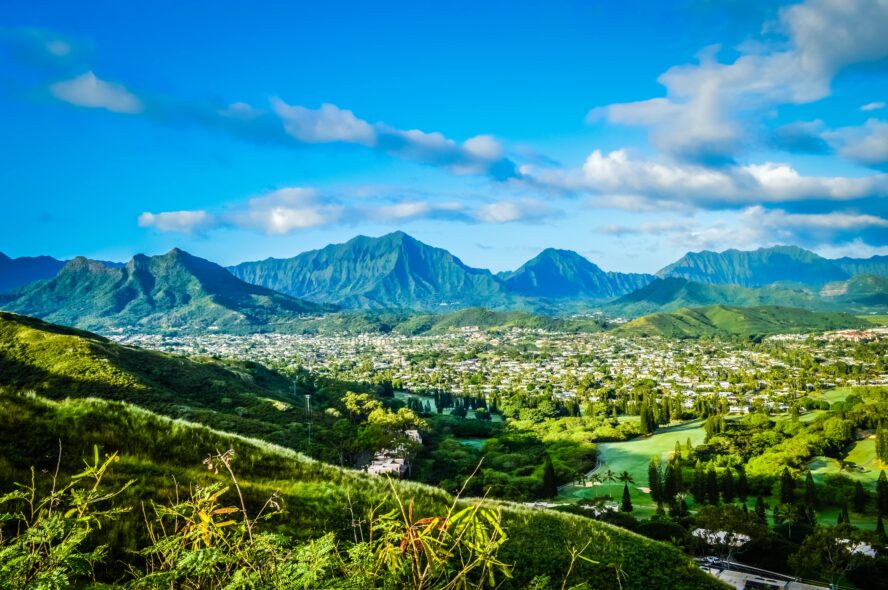 How the outdoors became my profession
It was during family trips to the Carpathian Mountains in Romania that I first became connected to what would later become my profession. After attending university to study physical education and sports, I began organizing trips to the White Mountains, Utah, Arizona, Nevada and the High Sierras for my friends, essentially becoming their personal hiking guide.
After one snowstorm in Boston, I decided I'd had enough bad weather, and within a few months I was in Hawaii. Yet, I couldn't just come to Oahu and open my own hiking company; I needed to learn the ways of the island. I volunteered with a Hawaiian trail and mountain club, with search and rescue teams, and started clearing the trails on the mountain, gaining a lot of knowledge about local vegetation and history. After a couple of years, I knew my way around the island and had good relationships with the local hiking community. From there, I founded my own company, Hungaro Explorer, and I've been guiding hikes on Oahu ever since.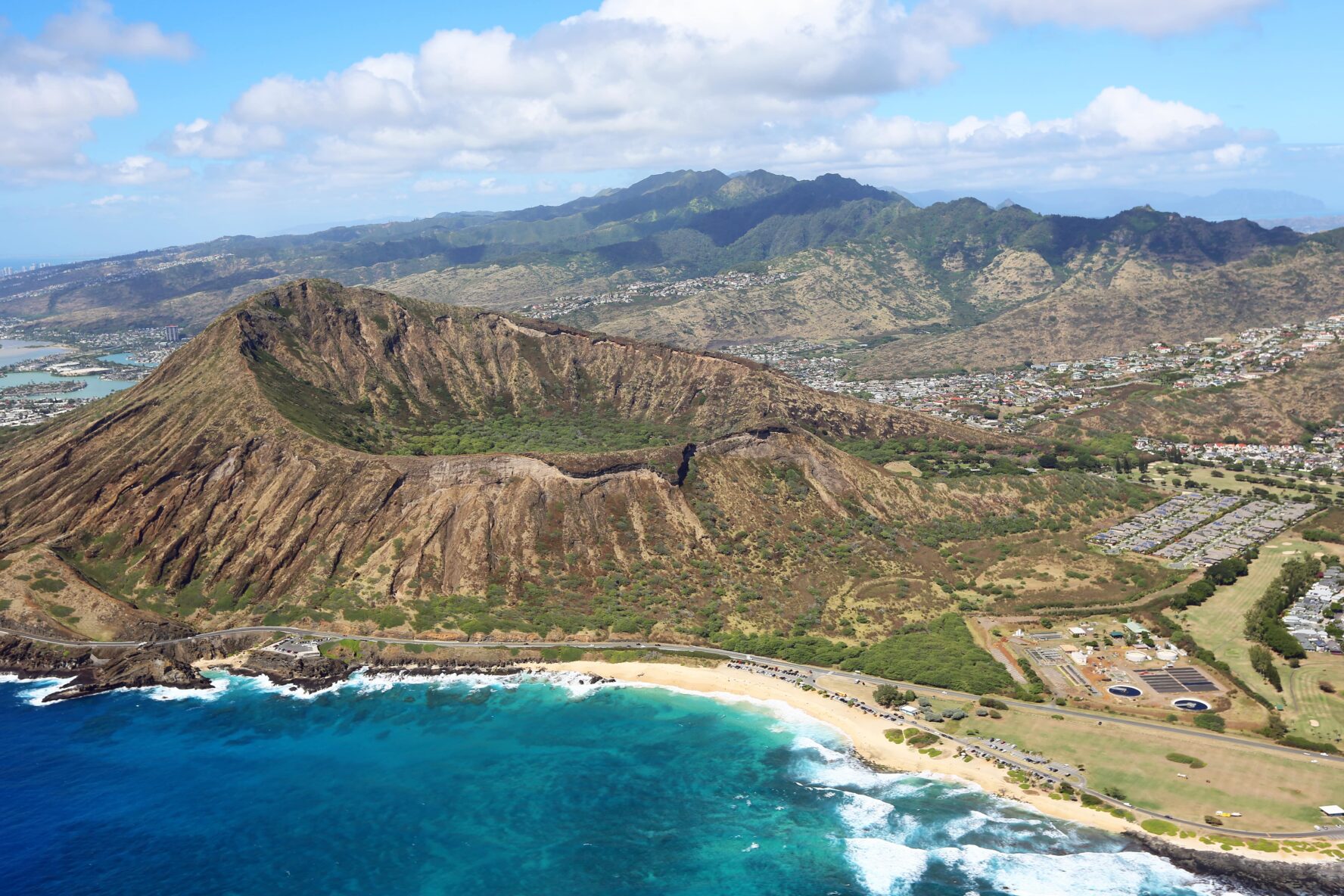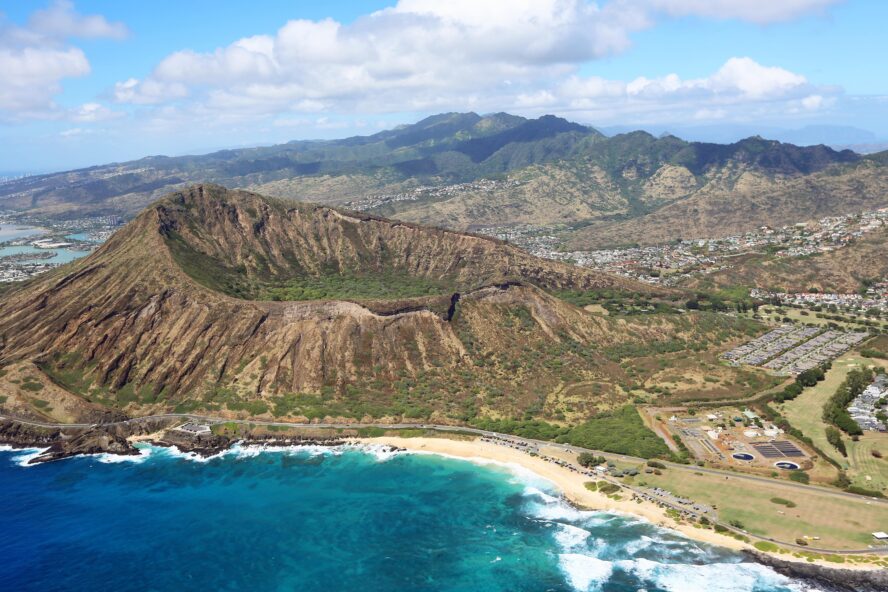 What makes Oahu hiking different from the rest of the world
Oahu has two main mountain ranges: the Waiʻanae Range and the Koʻolau Range. The Waiʻanae Range to the west spans the length of the island's eastern coast for about 34 miles and is recognized by being warmer and drier than the east. On the east, the Koʻolau Range is defined by rock faces carved out beautifully due to thousands of years of strong winds. It is also generally wetter and greener than its counterpart. Hidden through the island are post-shield volcanic outcroppings which are seen today as volcanic cones and heads.
I was a seasoned hiker who took on some of the best hiking destinations in the world when I came to Hawaii. I hiked in the high mountains, took on the best Joshua Tree hikes during the winter, did mountaineering, and yet my first hike in Hawaii was not in my comfort zone. I was in the jungle surrounded by mudslides and it made me feel uneasy. At that moment, I understood hiking in Hawaii is different from the mainland, and that was a part of the reason I loved it. Our mountains might be smaller, but the routes are technical. They are muddy, rocky, and require a lot of scrambling. Oahu hiking means being in the jungle and in terrain that is full of excitement.
Known as a world renowned kiteboarding destination and hosting some of the best surfing in the world, Oahu is also a top spot for hiking, too. What is easy in Hawaii, is considered moderate on the mainland. There are between 50 and 100 rescue missions in Oahu every year because of the challenges Hawaii poses. Don't underestimate the Hawaii mountains and trails. A little challenge in life is always welcome, so while Hawaii pushes you out of your comfort zone, it also gives you the time of your life. I hike almost every day on Oahu, be it guiding tours or just going out on my own, and I can confidently say that it never feels like I'm hiking the same trail twice. To sum up hiking in Hawaii in one world – electrifying. And with that, here are five of my favorite Oahu hiking trails for all skill levels.