Private Hiking Tours on Oahu, Hawaii
Oahu | Hawaii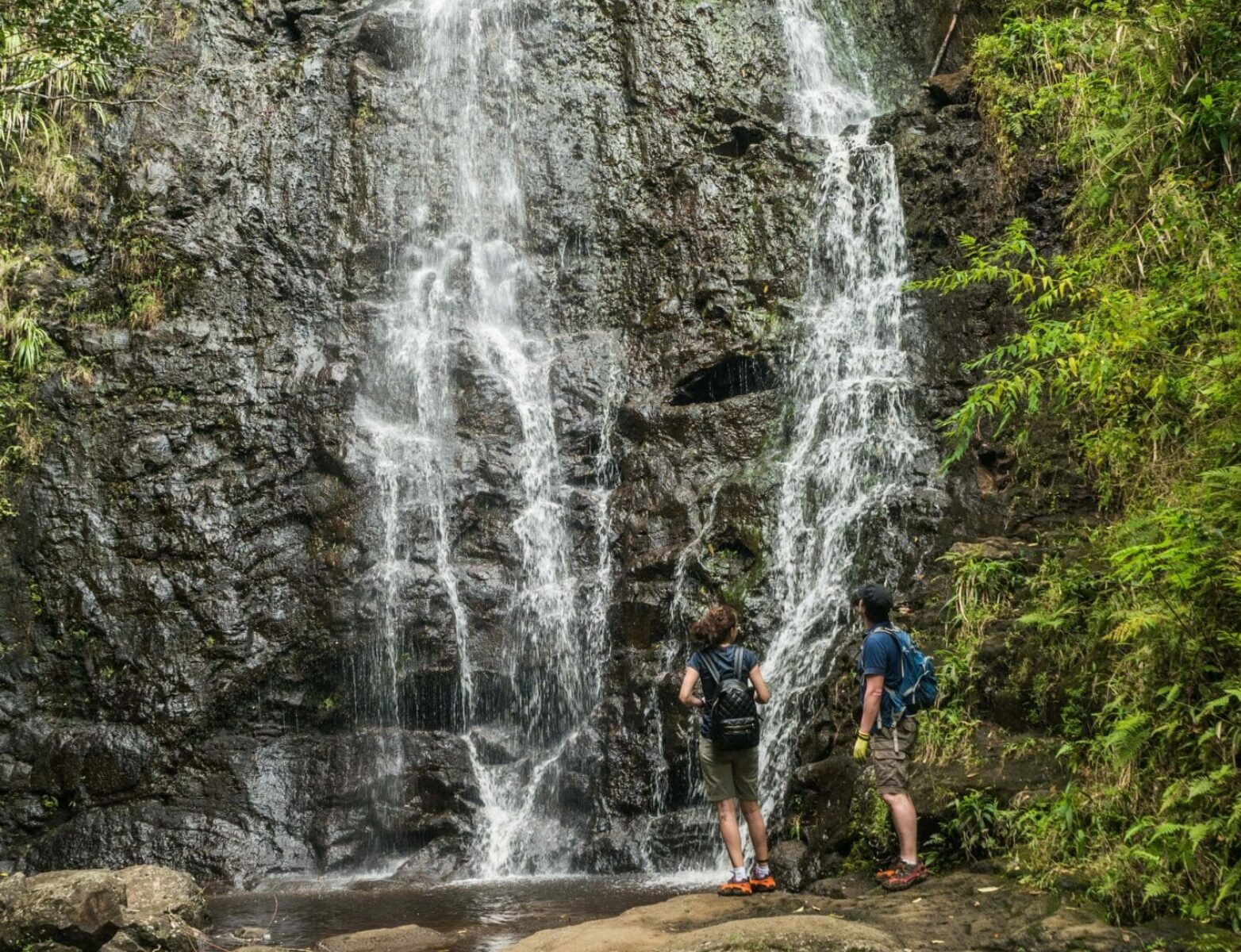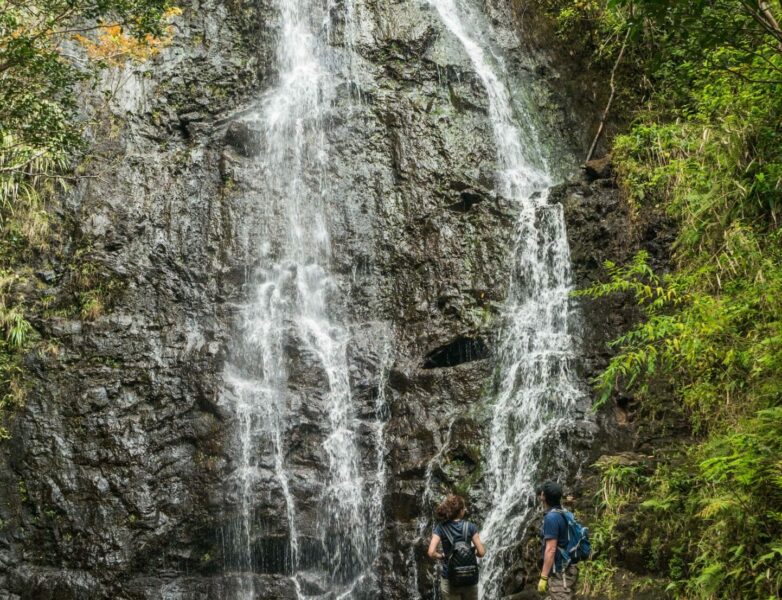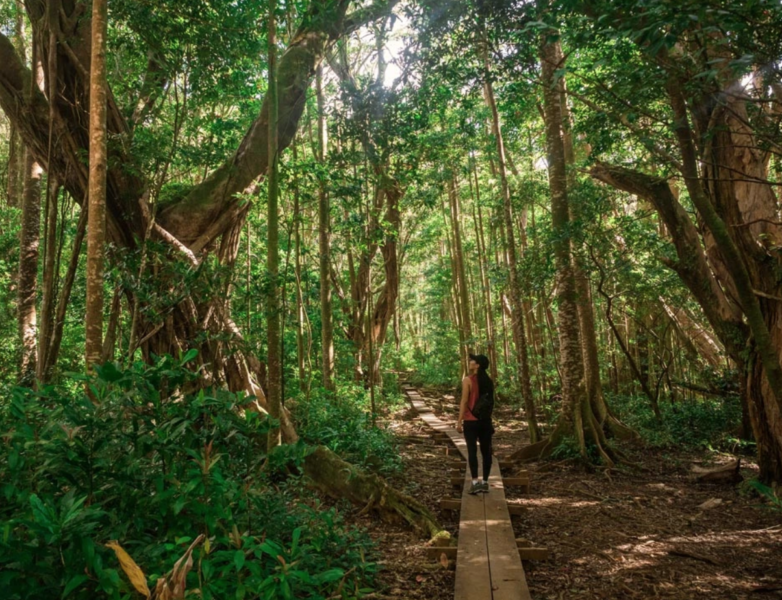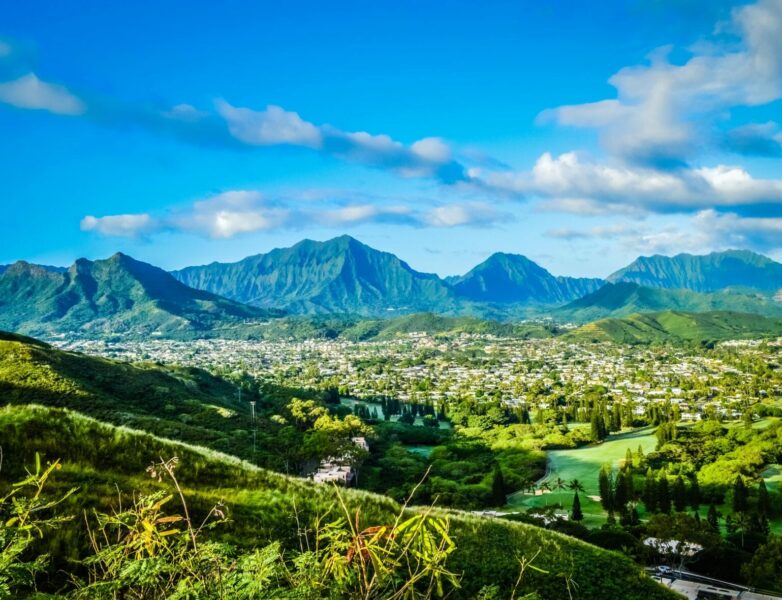 Top three reasons to go hiking on Oahu
Pushes you out of your comfort zone, but gives you the time of your life

Hiking through the jungle and in terrain that is full of excitement

Miles of beautiful beaches, waterfalls, caves, and volcanoes
Although Hawaii is famous for its beautiful beaches, delicious cuisine, and tons of watersports under the sunny blue skies, it also offers miles on end of hiking trails featuring spectacular waterfalls, volcanoes, and amazing wildlife. This third largest island, Oahu, has more than 236 trails scattered throughout the island, ranging from easy to advanced so everyone can find something they like. Join your guide for a day of exploring the wilderness, walk through lush green rainforests, hike to the Ka'au Crater, and witness the breathtaking beauty of the island. If you came to Hawaii because you want a jungle hike, this is it. After the hike, relax and enjoy the local culture as you explore Honolulu, the state capital. Find out more about top 5 hikes loved by locals on Oahu from Nandor Szotak, Hawaii hiking guide and founder of Hungaro Explorer.
Nearest city

Most trails are near Honolulu, the biggest city on the island
Choose how you spend your day
Beginner 3-Hour Hawaii Sunrise Tour
Don't miss out on this easy but none-the-less magical hike that takes you to one of the best spots for watching the sunrise! This incredibly scenic hike takes you to a viewpoint overlooking miles of coast and Honolulu. This Oahu walking tour will cross about 3 miles with 400 feet elevation, which doesn't require too much endurance but takes you to some spectacular viewpoints! Join your Oahu hiking guide and experience rewarding moments that you'll remember for a lifetime.
Elevation Gain: 400 ft (120 m)
Distance: 3 miles (4.8 Km)
Terrain: Vary from dry to muddy
Intermediate 5-Hour Ko'olau Summit Tour
Let your guide safely lead you up the Ko'olau summit offering impressive views of Honolulu, Manoa Valley, and the Windward Side of Oahu! Once you successfully finish the track up to the top, you will also be able to spot Konahuanui, the tallest peak of the Ko'olau Range, and Ka'au Crater, another beautiful landmark of the island. Stop along the way to enjoy the scenery, marvel at the beautiful acacia trees and wildflowers, and make memories that will last a lifetime!
Elevation Gain: 1,500 ft (457 m)
Distance: 6 miles (9.6 Km)
Terrain: Ungraded ridge/expect mud
Intermediate 6-Hour Ko'olau Tallest Tour
Explore the green Ko'olau Mountains with your expert local guide, discover an old dormant volcano, and reach the highest point of it! Hike through a dense rainforest that will lead you up to the world-famous HURT 100 trail. Reach a magnificent lookout to Nu'uanu Valley and enjoy the vivid green panoramas! Challenge yourself on the last portion of the hike, featuring steep sections and muddy paths leading to the tallest peaks of the Ko'olau Mountains — the mighty Konahuanui. Learn about the history and the legend behind the name and slowly but safely go back to the trailhead.
Elevation Gain: 2300ft (700 m)
Distance: 7 miles (11 Km)
Terrain: Ridge/Expect mud
Intermediate to Advanced 5-Hour Three Peaks Tour
This 4.5 mile walking tour, also known as the Olomana Trail, will take you to three different epic peaks on the east side of Oahu, each with its own challenge. Enjoy the dramatic views with the Koolau Ridge in the background as you hike, scramble, and rope climb to the top. Your guide will make sure to safely lead you through the most challenging sections, so that you can enjoy the trail to its fullest!
Elevation Gain: 2,100 ft (640 m)
Distance: 4.5 miles (7.2km)
Terrain: Narrow ridge/expect mud
Advanced 5-Hour Oahu Waterfalls Tour
The Oahu Waterfalls Tour is an unreal adventure featuring enchanting wildlife, jaw-dropping jungle, and a majestic overlook. Follow the pink ribbons marking the trail, and after some hiking, scrambling, and rope climbing, you will encounter refreshing streams, three stunning waterfalls, and finally reach the Ka'au crater overlooking the entire east coast of Oahu, much of the south coast, and mountains stretching for miles on end.
Elevation Gain: 1500 ft (450 m)
Distance: 4-5 miles (8 Km)
Terrain: Valley/expect mud/rope sections/scramble
Advanced 8-Hour Top of the Island Tour
Join your guide on this challenging climb to the summit! This advanced 8-hour hike will take you through the beautiful Moanalua Valley, to a ridge featuring unbelievable views and a rich variety of native trees and shrubs. Get ready for a hike through muddy, slippery terrain and rope sections up the ridge — it might be intimidating, but it will definitely be worth it once you reach the top! At the top you can take a look at the famous Stairway to Heaven a.k.a Haiku Stairs, one of the most photographed trails in all of Hawaii.
Elevation Gain: 3000 ft (910 m)
Distance: 10 miles (16 Km)
Terrain: Ungraded ridge/expect, mud/rope section
Note: This tour takes a minimum of 2 people to operate.
Meet your guides
Nandor Szotak
Nandor is an avid hiker on Oahu and owner of Hungaro Explorer. Hawaii has been home...
View details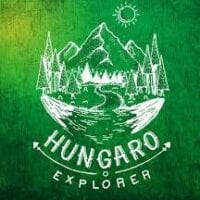 Hungaro Explorer
Hungaro Explorer is a Hawaii hiking tour company located in Oahu that will guide yo...
View details
Jamie Solano
about
Nandor Szotak
on 57hours
Cannot speak highly enough about Nandor and our overall experience with 57 Hours. Nandor was super communicative, highly knowledgeable and it felt like we were spending the day with a friend. We did 2 hikes with him…after seeing our skill level, he helped us pick a second hike that really challenged us and gave me an experience that was not only an unforgettable hike/climb, but really evolved who I am as a hiker and taught me something about myself! If I could give him more stars I most certainly would! Absolutely love this company and will certainly continue to be a regular from here on out! We did the 3 Waterfalls and 3 Peaks hikes on Oahu and I could not before pleased with our choices. We got 2 very different experiences that really showed multiple landscapes and were fun and challenging in their own ways. Make sure you are comfortable with a little climbing mixed in with your hiking…especially for 3 Peaks! This excursion is not for the faint of heart, but I highly recommend you not pass it up!
Carmen Sanchez Cumming
about
Nandor Szotak
on 57hours
Nandor was our guide for the Waterfalls Tour and he was an excellent guide. He is very experienced and knowledgable and made sure this was one of the best hiking experiences I\'ve ever had. The waterfalls and views at the top are fantastic. The Waterfalls Tour was challengin but definitely worth it!
An amazing experience
NathalieP79
about
Hungaro Explorer
on TripAdvisor
We had a fantastic and amazing experience with Hungaro Explorer. we explored a part of Oahu, near from Honolulu. we discovered different aspects of nature on our trail of the three Waterfalls. Nandor our guide is experimented and prepared our expedition really well. I highly recommend Hungaro Explorer. Don't miss the oportunity of discovering more than the touristic places of Oahu. Nathalie from Switzerland
Superior hike with Nandor !!!!!!
RoknRollTraveler
about
Hungaro Explorer
on TripAdvisor
My daughter (23 y/o) and I recently did a 3-4 hour waterfall tour with Nandor. As a guide he's probably one of the best we've ever had. He's extremely friendly, knowledgeable, enthusiastic and capable. He is very much safety oriented. It is important to have good hiking boots / shoes for these hikes and thankfully he was very clear about this before we came to Hawaii. We will definitely have him again and again the next time we return !!!!
Hiking Adventure
shaynaannee
about
Hungaro Explorer
on TripAdvisor
My father and I went on a tour with Nandor and it was an absolutely amazing experience. He is extremely personable and he is knowledgeable about the trails and the nature that surrounds it. We are from Florida and aren't used to hiking in altitude and Nandor chose the perfect hike. We are in decently good shape but he made sure to ask if we needed a break as necessary. We went on a trail that locals usually take showing us the true Hawaiian hiking experience. I would definitely recommend him to you and my own friends looking for a great guide who will show you a great time.
Best guide for all of your hiking adventures in Oahu!
Jenny T
about
Hungaro Explorer
on TripAdvisor
My friend and I just did the Moanalua valley to the top of the haiku stairs hike today and Nandor was our amazing guide! Nandor knows his way around really well and he definitely came prepared. We got some rain in the morning and he even brought an extra rain jacket for us in case we needed it. Because it rained, it was extremely muddy. My hiking boots just didn't have enough traction on them for the slippery mud and Nandor actually brought spikes to attach to my shoes which helped me get through the muddy terrain. I ended up destroying them but he was super chill about it. He also brought his own rope in case we needed it for the steep inclines/descents. This 10 mile hike was one of the most challenging ones I've done because of the slippery mud and Nandor is the only one I would trust to take us all the way up there. He has such a positive spirit and attitude! His enthusiasm and passion for hiking and exploration was inspiring! We had great conversations and he even took awesome photos of us, edited them and sent it to us the same day!! Honestly one is the best experiences I've had! Thank you so much Nandor!! If you're looking for adventure, Nandor is definitely your guy!!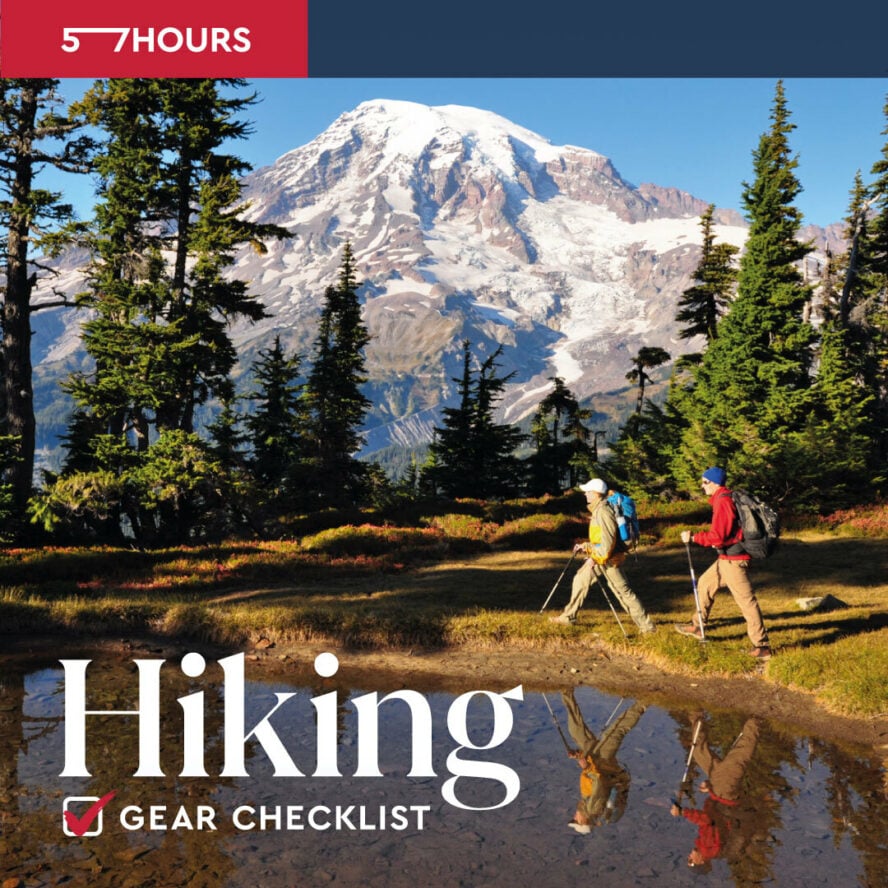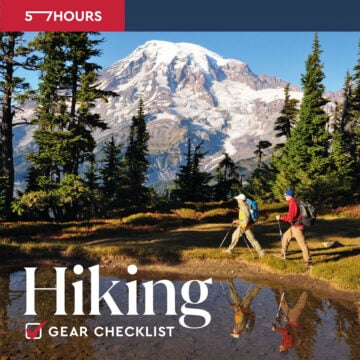 Download hiking gear checklist
Prepare for the trip.
Get complete checklist for hiking and camping equipment.
Check your inbox
Things to know
Covid measures on Oahu, Hawaii
57hours is committed to providing safe outdoor adventure experiences. We require all guides using our platform to have a COVID-19 safety plan and to make the details of that plan accessible to travelers. In most cases, group sizes will be reduced, guides will avoid overcrowded locations, and other safety measures will be met depending on the location and activity.
We also expect clients to respect local regulations and take measures to protect themselves, guides and the communities they're travelling to. For more information on COVID-19 measures in Hawaii, please visit Hawaii Tourism Authority website.
Please contact us if you have any questions or require further information. We are happy to provide you with the most up-to-date information!
What's included?
What you get on this adventure:
An experienced, local Oahu hiking guide with extensive knowledge of the area

A half or full day of hiking depending on your chosen itinerary

Adventure photos 

Free transportation to the trailhead if booking two or more persons
What's not included:
Transportation 

Accommodations

Meals and snacks
How fit do I need to be?
You need to be able to hike for a full day, carrying a daypack and walking in water, depending on the Oahu hiking tour you select. Each day trip, you'll hike between three and eight hours. The terrain can be muddy and challenging and the weather unpredictable. On occasion you will have to scramble and tackle rope sections.That said, if you are looking for adventure and up to the task of full-day trekking, you'll be rewarded immensely! 
What do I need to bring?
Here's a list of the equipment you need to bring:
Day pack large enough to carry all the items listed (around a 25-40L bag)
Hiking poles — optional
Water bottle or hydration bladder (2L capacity)
Lightweight hiking boots or shoes
Shorts or long pants
Waterproof rain jacket
Spare clothes for layering
Sunhat
Toiletries (sunscreen, hand sanitizer, bug spray, toilet paper, etc.)
Mosquito repellent
Headlamp or flashlight
Sunglasses
Camera — optional (but recommended)
Dress comfortably and for the weather in clothes you can move in. We suggest bringing clothing appropriate for the season. Layers are best and don't wear jeans.
Group sizes and age requirements
Group sizes and prices:
This Hawaii hiking tour usually hosts five guests and one guide.

Pricing is per person, and the cost decreases as your group grows, making it the perfect opportunity to hike with friends and family.
It takes a minimum of 2 people for the tours to operate but you can book a private guide alone for a price for 2 people.
If your hiking party is larger than five people, please contact us prior to booking to make arrangements.
Min. age requirements:
Anyone over the age of 18 can join these day-hiking tours
Minors under the age of 18 may be allowed to join a hike on a case-by-case basis.
If you plan to hike with anyone under the age of 18, please contact us prior to booking to make arrangements.
Getting there and meeting location
To get to the island of Oahu, Hawaii, most people fly into Honolulu International Airport (HNL), which is Hawaii's major airport. From there, you can take a taxi to your accommodation. Generally, a taxi ride will cost between $30 and $50 to Waikiki, and depending on traffic, the ride takes about 15 minutes.
Once you and your guide agree on the details of your itinerary, your guide will suggest the best place to meet. Your guide will provide transportation to and from the activities locations if two or more people book the adventure.