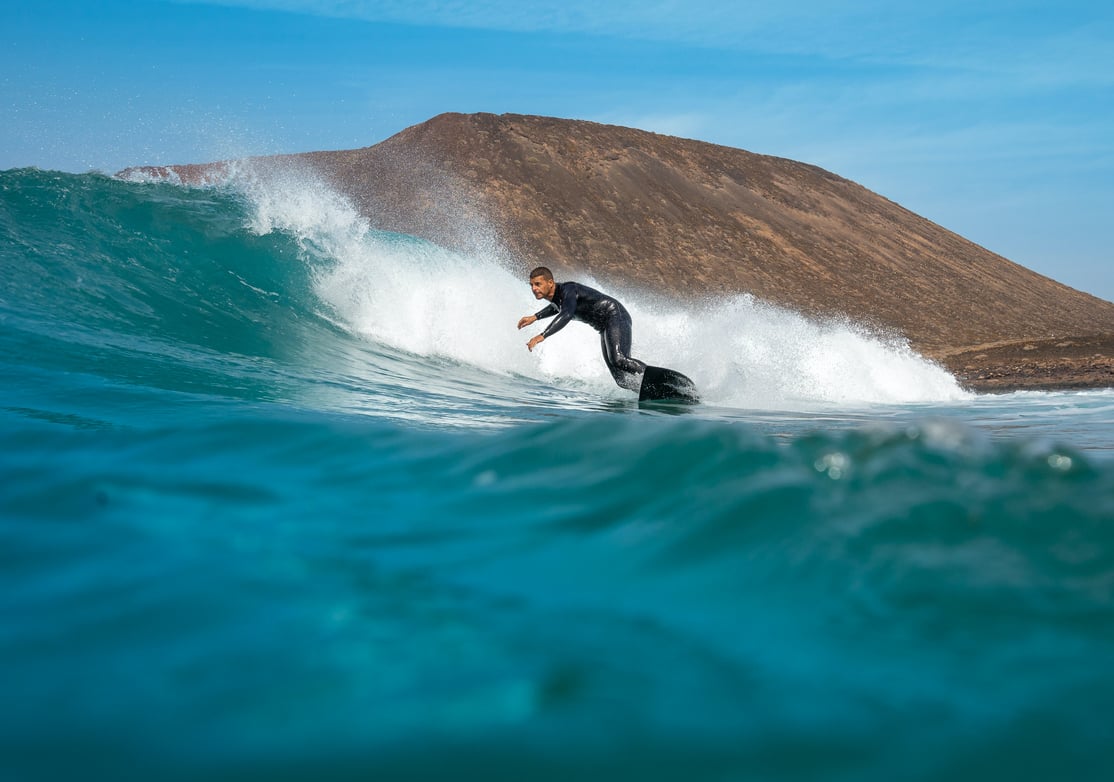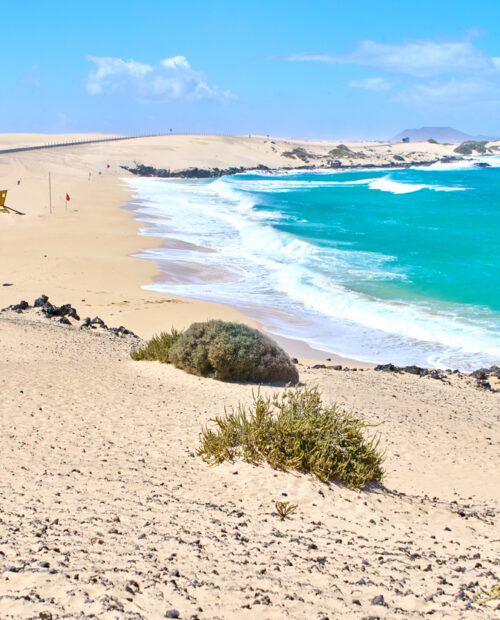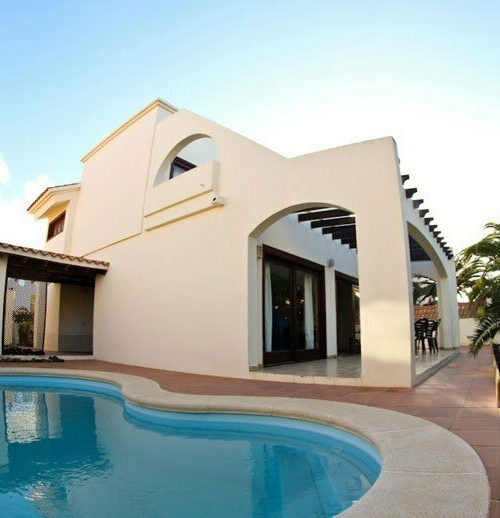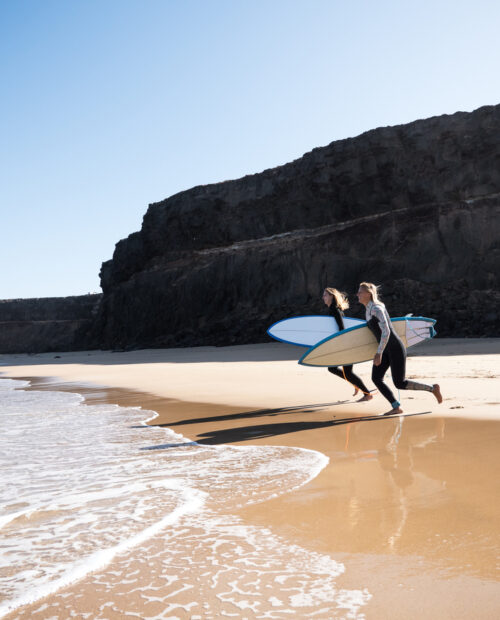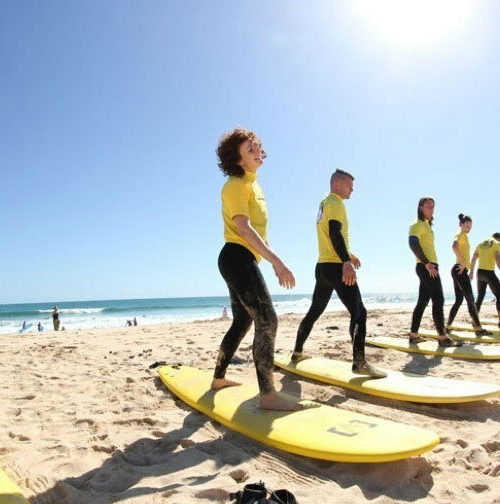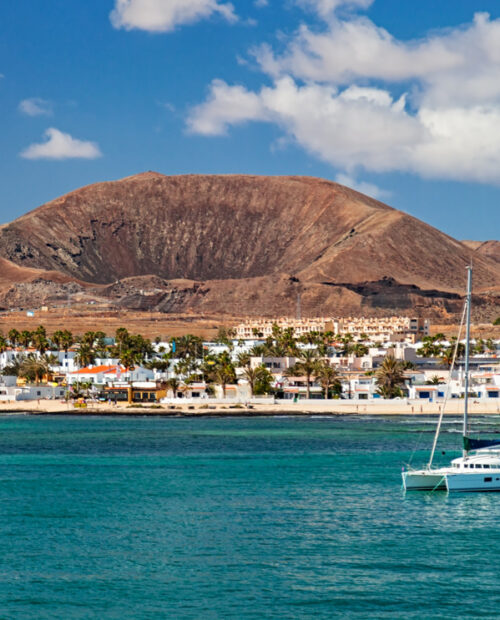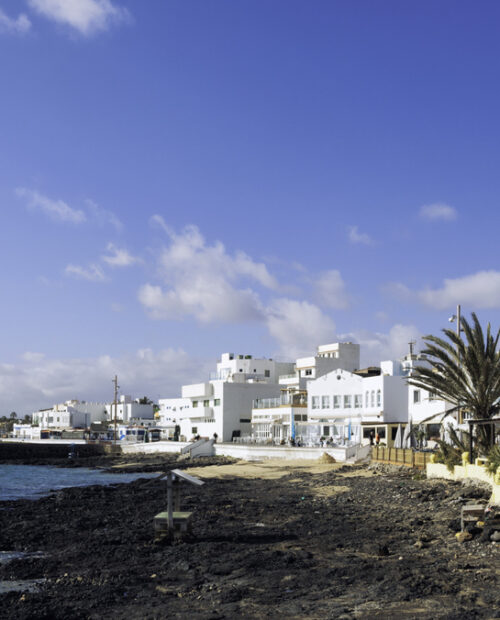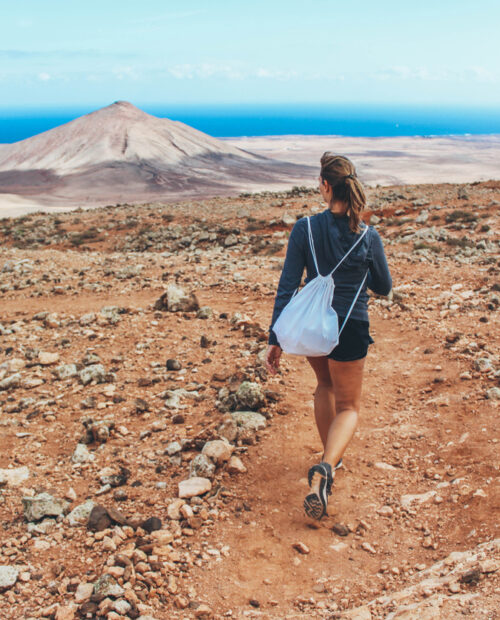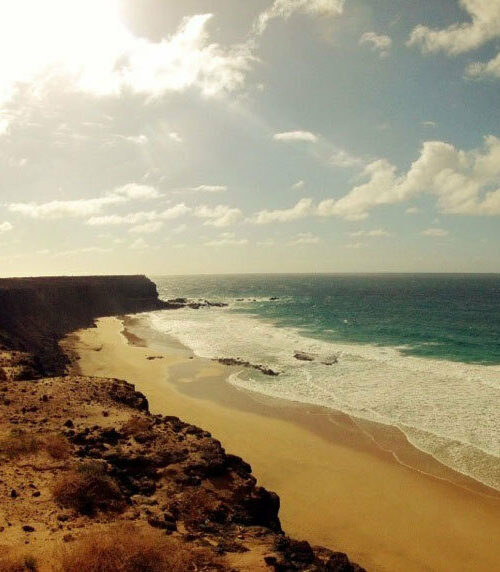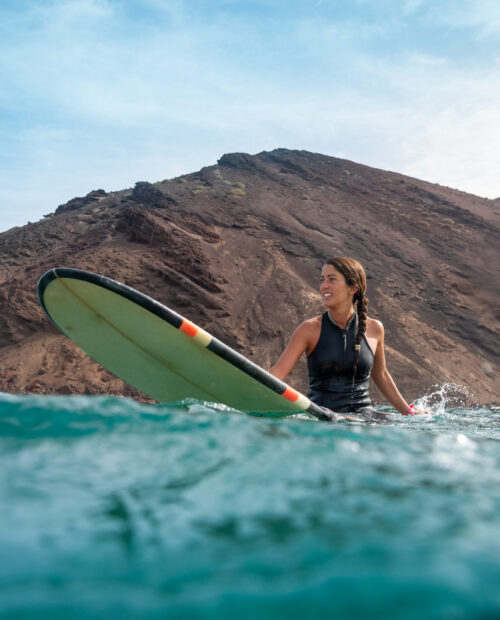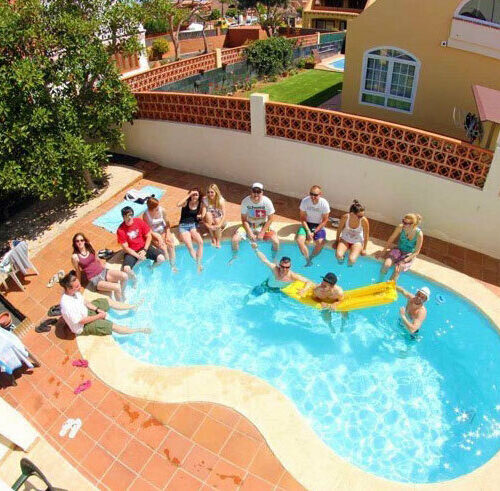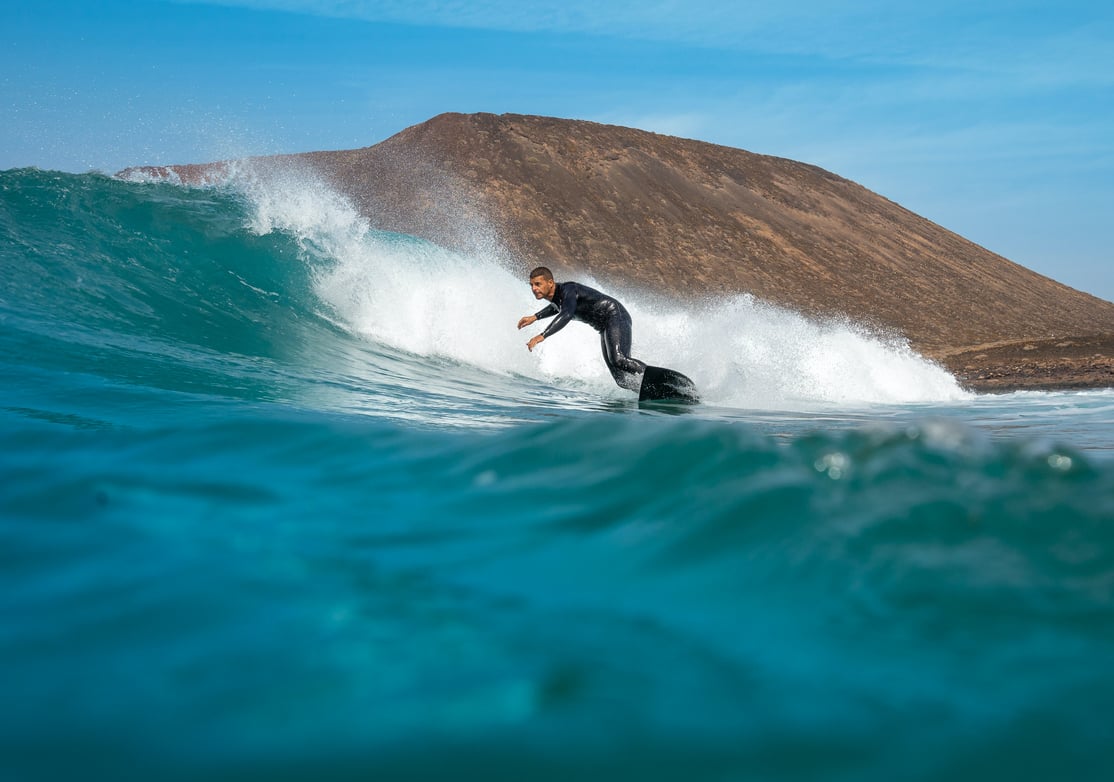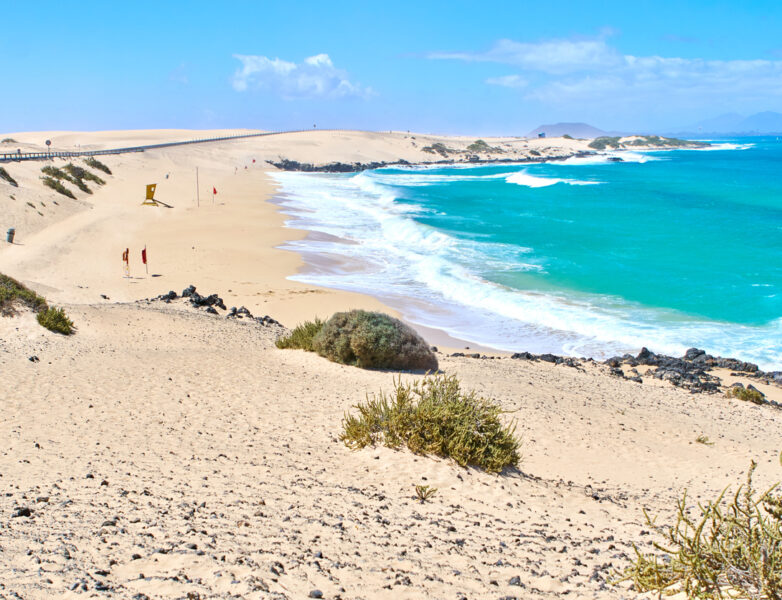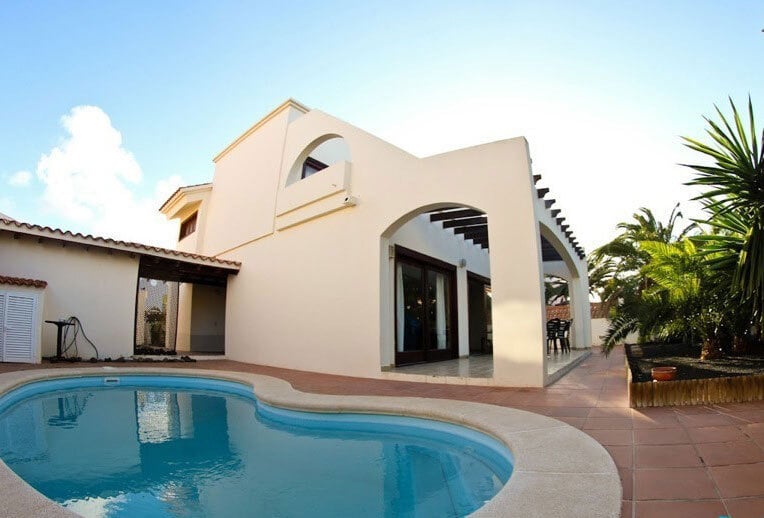 Week of Surfing and Adventure in Fuerteventura
Season
March through April; November through December
Nearest city
You will be based in Corralejo
Duration
8 days (6 days of surfing school)
Accommodation
Spacious surf house featuring a garden with pool
Get ready for an epic week of sun, surf, and adventure in Fuerteventura. With consistent waves, year-round good vibes, and endless sandy shores, this Canarian island is a go-to destination for surfers of all levels. This surfing school has got you covered with programs to level up your skills and ride the waves like a pro. Beyond the surf scene, explore Martian landscapes of the island's interior, join island-hopping excursions, or dive into other water sports. Your base is Corralejo, where golden beaches meet quaint fisher's cottages and narrow streets boast great seafood and bustling cafes. And when it's time to really chill, unwind in a house featuring a spacious terrace and pool. World-class surfing? Check. A cool location in the Canaries? Check. Plenty of activities to enjoy? Check. What more could one ask for?
Delve into world-class surfing in a Canarian gem known for its exceptional waves and year-round mild climate

Join a surfing school with local instructors that caters to beginner, intermediate, and advanced surfers

Explore Corralejo, try hiking and other water sports, or simply relax and hang out with other surfers in your accommodation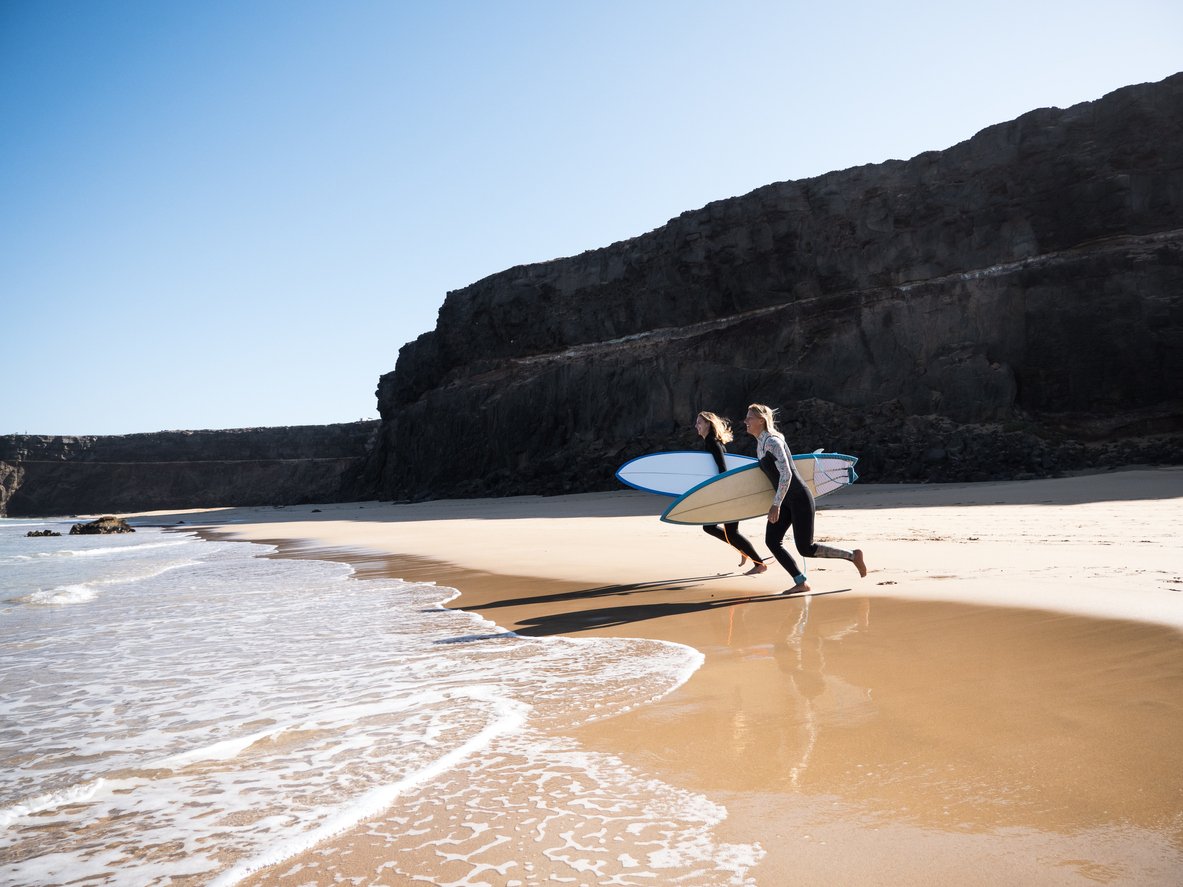 Itinerary
Embark on a week of adventure in the inspiring setting of Fuerteventura, an island renowned for its world-class waves that cater to surfers of all levels year-round. This package provides all the necessary equipment, comfortable accommodation, and six days of half-day surfing lessons. Beyond the surf, wander the charming streets of Corralejo, try other water sports or hiking (and more!) and relax in accommodations featuring a spacious terrace and pool. Connect with fellow adventurers and savor a perfect blend of surfing and exploration in Fuerteventura.
Get free trip brochure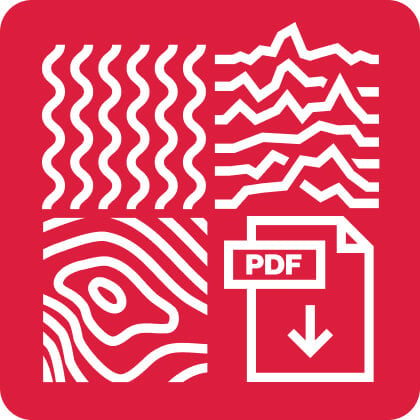 The brochure contains:
Adventure and location overview, itinerary, available dates, what's included, how to prepare, and much more.
Brochure sent, check your inbox
Talk with us
and let one of our adventure experts help you plan your perfect adventure.
Meet your guide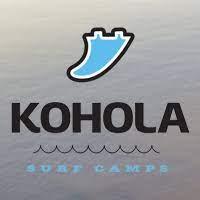 Established in the early 2010s in Portugal, Kohola Surf Camp emerged from the passion of Croatia's Kohola Surf Club—the nation's first club dedicated to the sport. The mission was clear: to make surfing accessible and dispel the notion that one needed to travel to distant surf meccas. The team's love for surfing was ignited during a trip to Portugal in 2007. Since then, they have explored coastlines from France to the Canary Islands, fostering a dedicated surf community. Their camps offer a personal approach with small groups and unique stories each week, coupled with opportunities for cultural experiences. Whether you're joining the surf school, embracing the surfer's life, or exploring these incredible destinations, always remember: "You can't stop the waves, but you can learn to surf."
Things to know
What you get on this adventure:

An experienced, Fuerteventura surf teacher with extensive knowledge of the area
6 days of surfing lessons
Accommodation in the spacious surf house in rooms with 2 or 4 beds (7 nights)
Daily transfers from the accommodation to the surfing spots
Complete surfing equipment (surfboard, wetsuit, leash, booties)
Wi-fi in the surf house
Photos from the school

What's not included:

Airfare costs
Airport transfers (can be organized for an additional fee)
Meals (daily breakfasts can be arranged for an additional fee)
Additional activities like kitesurfing, diving, snorkeling, golf, hiking, ferry excursions etc. — some of them can be included during booking for an added fee
Travel and medical insurance
Surf teacher gratuities — optional

Surfing in Fuerteventura offers incredible options for all skill levels. Your experienced Fuerteventura surfing instructor will ensure a safe and enjoyable learning experience, no matter your surfing background, as you'll be grouped with surfers of similar abilities, choosing between beginner, intermediate, or advanced courses. However, maintaining a reasonable level of fitness is important. While you don't need to be an athlete, some basic physical preparation is crucial. Surfing involves activities like paddling, balance, and endurance. To enhance your overall experience, consider building core strength, stamina, and flexibility through light exercises, stretching, and aerobic activities like swimming. These efforts will help you make the most of your time in the waves.

All the technical surfing equipment is included in the price of the tour. If you want to bring your own, here's what you'll need:

Surfboard appropriate for your skill level
Wetsuit
Leash
Booties

For other items, we recommend bringing:

Water bottle (2L capacity)
Lightweight hiking shoes (if you want to explore the island beyond the beaches)
Day pack
Plenty of T-shirts and shorts
Hoodie and pants (for the evenings)
Swimsuit
Sunhat
Toiletries (sunscreen, hand sanitizer, bug spray, etc.)
Sunglasses
Camera — optional (but recommended)

Fuerteventura enjoys a mild climate with consistently warm weather all year round. However, when it comes to surfing, you'll require a wetsuit. The ocean is warm enough to surf without one during the summer months, but in the winter, ocean temperatures can be around 18°C (64°F). It's also a good idea to pack some warmer clothing for the evenings, especially if you're visiting during the winter season.

The accommodation at the surf house is charmingly decorated in the contemporary style with a Mediterranean touch, offering a cozy and inviting atmosphere. It features four rooms designed for 2-4 persons each, fully furnished kitchen, two bathrooms for convenience, and a generously sized living room.

Outside, you'll find a spacious courtyard complete with a garden, terrace featuring a barbecue area, and a refreshing pool with a sunbathing spot. Within the house, you can unwind with amenities such as TV and free Wi-Fi. If you prefer a quieter moment, there's a selection of surf magazines and books to enjoy. Plus, the communal spaces encourage socializing with fellow guests, making your stay both comfortable and sociable.

Group sizes and prices:

For this group adventure, the usual client-to-guide ratio is 8:1.
The cost does not decrease as the group grows.

Surfing school in Fuerteventura can be arranged for larger and private groups. Contact us to make arrangements.

Min. age requirements:

Minors younger than 18 are permitted to join the hike on a case-by-case basis, but must be in the presence of a parent or legal guardian.

If your group has surfers under the age of 18, contact us prior to booking to make arrangements.

A $160 deposit to secure your place is due upon booking. The remaining amount is paid 2 weeks (14 days) prior to departure. Once the trip is confirmed by the guide, the cancellation policy stated below applies.

If Client cancels the Booking anytime prior to 2 weeks (14 calendar days) in advance of the departure date, Client is entitled to a full refund.
After that deadline, Client is not entitled to any refund.

If the Guide has to cancel the trip, the Client will either receive a full refund or have their balance transferred to another trip that the Guide offers (valid to use within 2 years).

To get to Corralejo, the base for your surfing adventure, most people fly into Fuerteventura Airport, which is 25 miles away. From the airport, transportation options include taking a bus (note that there's no direct route), arranging a taxi service, or selecting a private airport transfer for added convenience (available for an additional fee during booking).

In the event you haven't arranged a private airport transfer, your host will warmly welcome you at the surf house on Day 1, with the timing coordinated to align with your flight's arrival schedule.

We highly recommend that you cover all your bases with both emergency medical and travel insurance. With medical insurance, if you have an accident or medical emergency, you'll avoid paying out of pocket for costly expenses. This covers everything from hospital treatments to emergency air transportation and more.

Travel insurance covers canceled flights, natural disasters and other scenarios that may interrupt your travel plans.

We also expect you to respect local regulations and take measures to protect yourselves, your guides, and the communities you're traveling to. For more information on travel recommendations and restrictions in Fuerteventura, Spain please refer to the Canary Islands travel advisory.

If you need assistance selecting the right insurance for your group, let us know and we will be happy to help!
Get free trip brochure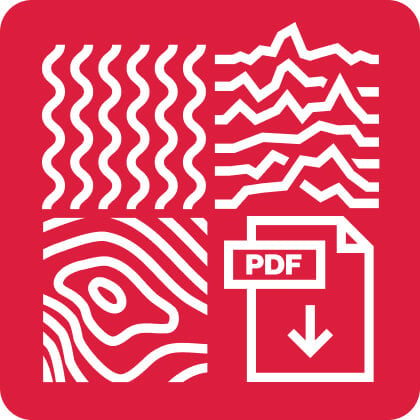 Adventure and location overview, itinerary, available dates, what's included and much more.
Brochure sent, check your inbox
Talk with us
and let one of our adventure experts help you plan your perfect adventure.
Other things to do in Spain