Hardangervidda | Norway
Snowkiting Course on the Hardangervidda Plateau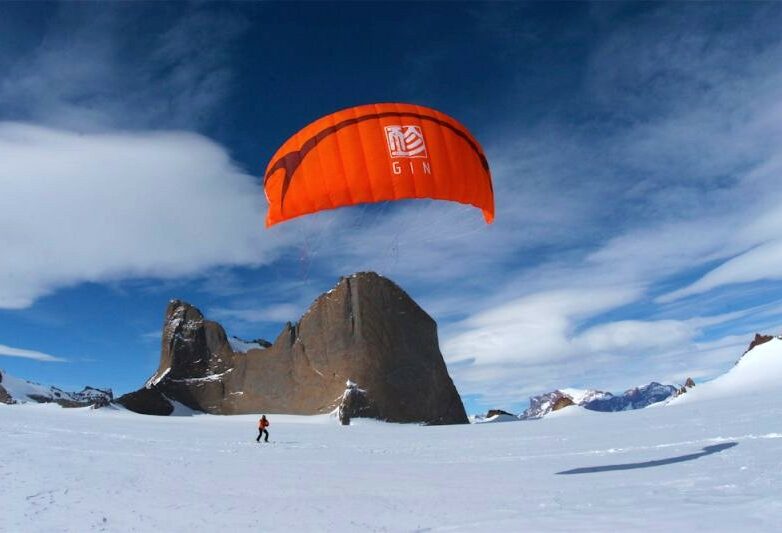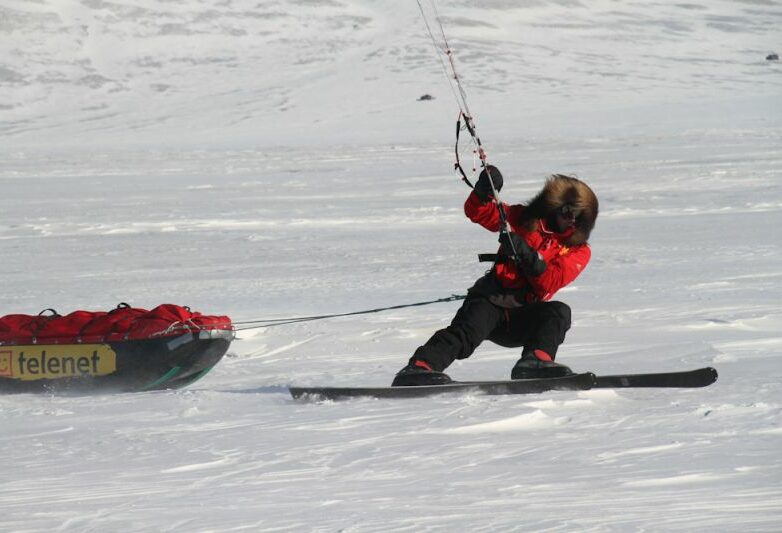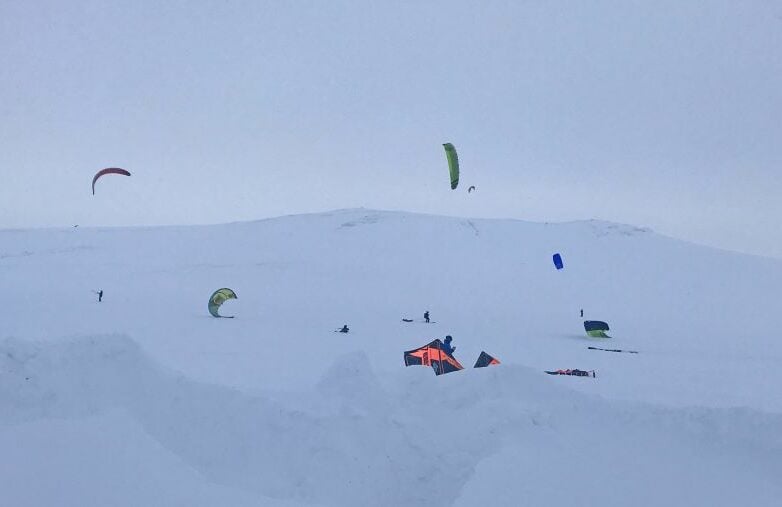 Master snowkiting and conquer snow-clad polar regions
Why walk, when you can practically fly on a polar expedition? Located in the remote wilderness of Norway, the enormous Hardangervidda Plateau will be your training ground. You'll learn how to use the chilling winds of Earth's coldest regions to your advantage on this thrilling six-day snowkiting course in Hardangervidda National Park. Acclaimed polar guide Dixie Dansercoer will show you the techniques of snowkiting — AKA cruising the ice on skis — and share pro tips for winter camping you can only learn by visiting the poles over 40 times.
Book This Adventure
Snowkiting Course for Polar Expeditions
$3390 per person
·
6 days
After taking in Oslo's views, you head to the remote Haugastøl. You'll learn all the necessary snowkiting techniques and then for three days you'll practice and develop your skills. The Hardangervidda Plateau provides you with favorable winds and blankets of snow to master snowkiting for your next polar expedition.
Tour Highlights
This course is extreme and rewarding training in the elements, preparing you for adventuring in polar regions. You set up camp first-hand in polar conditions while working with the limited resources you'll prepare yourself. Then, venturing into the vast wilderness of Hardangervidda Plateau, you'll be able to make ground by snowkiting across the snow and ice fields. Techniques you'll master as a polar explorer include: launching a sail, upwind and downwind kiting, speed control, how to use wind windows and much more. You'll end each day by camping under Norway's starry skies in one of the most remote regions of the world.
Guides we recommend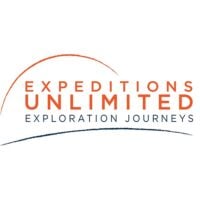 Expeditions Unlimited
Expeditions Unlimited
If you're looking to discover parts of the world untouched by mankind, these expert...
View details
Things you need to know
Why should I book with 57hours?
With us, it's all play and no work for you! 57hours is an open platform that connects you with trained and certified outdoor adventure professionals all over the world. Using our tech-savvy, we make it super easy to find and book adventures worth tackling, with guides worth booking, all gathered from the first-hand experiences of the locals who adventure in these amazing locations.
What's included?
What you get in this adventure:
A certified IPGA Polar Guide with extensive knowledge of the area
A 4-day guided polar expedition, in addition to 2 days of prep, travel, and optional activities
During the expedition, the meals have been prepared in advance in dehydrated form
All the logistical gear you need
What equipment is provided?
All of the logistical equipment and some of the personal technical equipment will be provided by your guiding service, including:
GPS & location beacon
Pulkas (sled) with large storage bag
Draw harness
Snowkiting equipment — bring your own if you have it
Ski poles
Tents
Tent brush
Snow pegs
Insulating mattress
Self-inflating mattress
Pool sleeping bag
Snow shovels
Rope
Carabiners
Ice axe
General parts and repair kit
Ski mask
Fur collar
Cooking fire & fuel
Eating utensils
2L isothermal water bottle
If you have your own equipment, feel free to bring it.
What do I need to bring?
Here's a list of the equipment you need to bring:
Personal equipment:
Day pack large enough to carry all the items listed (around a 35L bag)
Solid waterproof bag or backpack (60-70 L)
High-quality sunglasses
Sewing kit with needles, thread, buttons, safety pins
High-index sunscreen and lip balm
Headlamp like Petzl® + spare batteries
Toiletries (2 toilet-paper rolls, biodegradable wipes, pee bottle)
Any prescription you require and a first-aid kit
Food you can eat on-the-go
Camera — optional
Clothing list:
Waterproof jacket like Gore-Tex®
Face mask (neoprene works best)
Waterproof over-trousers like Gore-Tex®
Thick fleece jacket
Sweatshirt or thin micro-fleece jacket
Fleece pants
Long-sleeve, thermal t-shirts
Thermal tights
Warm socks
Thermal balaclava
Fleece balaclava
Fleece neck scarf
Thermal gloves
Fleece gloves
Thick wool mittens
Fur-lined mittens
Over-gloves
Extreme planet polar boots + Madshus skis + climbing skins (rentals available)
This list will be finalized and clarified while preparing for departure with guide Dixie Dansercoer.
What's the itinerary?
Day 1:
Arrival at Oslo airport, where you'll meet your guide
Transfer to Haugastøl near the Hardangervidda Plateau
An adventure briefing
Spend the night at a hotel
Day 2:
Today is preparation day
You'll go through an equipment and gear inspection
After a gear check, you'll learn the basic drills of kite skiing
Day 3:
Your lessons begin on the Hardangervidda Plateau
After one last equipment review, you'll start working on coordinating your skis to your sail
You'll cover wind direction, speed control, advancing while pulling a pulka-sled and avoiding ski-kite incidents
Dixie will end the lessons for today by sharing practical tips for camping in extreme conditions
Spend the night in a tent you set up yourself
Days 4-5:
For the next two days, you'll be practicing your runs and maneuvers, as well improving techniques
You'll spend the night of the fourth day in a tent and on your last day in a hotel
Day 6:
As your adventure comes to an end, you'll travel back to Oslo, where you'll say goodbye to your guide
What is the level of difficulty?
This program is rated intermediate to challenging due to the extreme environmental conditions, as well as the high fitness level required. No previous kite skills are necessary, but it will help you immensely. Each participant is responsible for applying safety rules, their equipment and its upkeep, setting up camp and preparing meals.
This polar environment, a reflection of the Far North, is unforgiving. For security reasons, your guide reserves the right to cancel or shorten the expedition, modify the program according to weather forecasts, snow conditions, and based on the physical or psychological form of the participants, without notice. Any disability or medical problem (even minor) must be reported upon registration. Failure to follow these instructions may result in the cancellation or the
interruption of the expedition. No refund can be made on these grounds.
How fit do I need to be?
This six-day snowkiting course will challenge you both physically and mentally, thus you need to have an excellent fitness level. You can expect to spend anywhere from 5-7 hours a day practicing techniques in extreme temperatures well below freezing. That said, your safety is your guide's top priority and they'll make sure you master all the snowkiting techniques you need for this adventure.
What is the minimum age requirement?
The minimum age requirement for this course is 16 years old. If your party has teens younger than 16, contact us prior to booking.
What about group sizes and pricing?
Rates for the Polar Expedition Training on Hardangervidda are $3,390 per person
Group sizes are usually between 4-8 people per guide
What about bad weather?
An important skill needed for enjoying polar regions is flexibility. This applies to dealing with weather and ice conditions, as well. Preparation is key. Your guide will make sure you're properly equipped prior to the expedition. Rest assured you're in good hands. Your guide has extensive knowledge of the area and climate. They'll know just what to do if the weather takes a turn for the worse.
Do I need an insurance policy?
It's highly recommended you cover all your bases with travel and medical insurance. Serious accidents can happen in polar environments. We recommend insurance to avoid paying out of pocket for costly medical expenses. And as we've recently seen, travel plans can be abruptly halted, so it's a good idea to have cancellation insurance that also covers lost baggage. It's tried and tested, and it works.
If you have not taken out insurance with Expeditions Unlimited, specify your registration, the name of your insurance company, policy number and the telephone number. Expeditions Unlimited offers insurance with the European Insurance, Contract n°304243. Details are available upon request or downloadable from www.tamera.fr.
The percentages include the full cost of travel, including airline taxes. In summary, Expeditions Unlimited offer three additional insurance formulas:
Sherpa Insurance (1.7% of the cost of the journey): for medical expenses, research, repatriation and trip interruption
Zen Insurance (4.0% of the cost of the journey): insurance in case of theft and loss of luggage
Zen CB Insurance (2.8% of the cost of the journey): for clients paying for their trip with a credit card and already offering insurance coverage even restricted.
Cancellation policy
All policies regarding cancellation, rescheduling and trip insurance will be clearly laid out by your guide prior to booking your adventure. Contact us if you'd like more information on a specific adventure.
Getting there and meeting location
You'll meet your guide in Oslo, Norway. From there, you'll travel to Haugastøl, near the Hardangervidda Plateau. At the end of your course, you'll be transported back to Oslo.