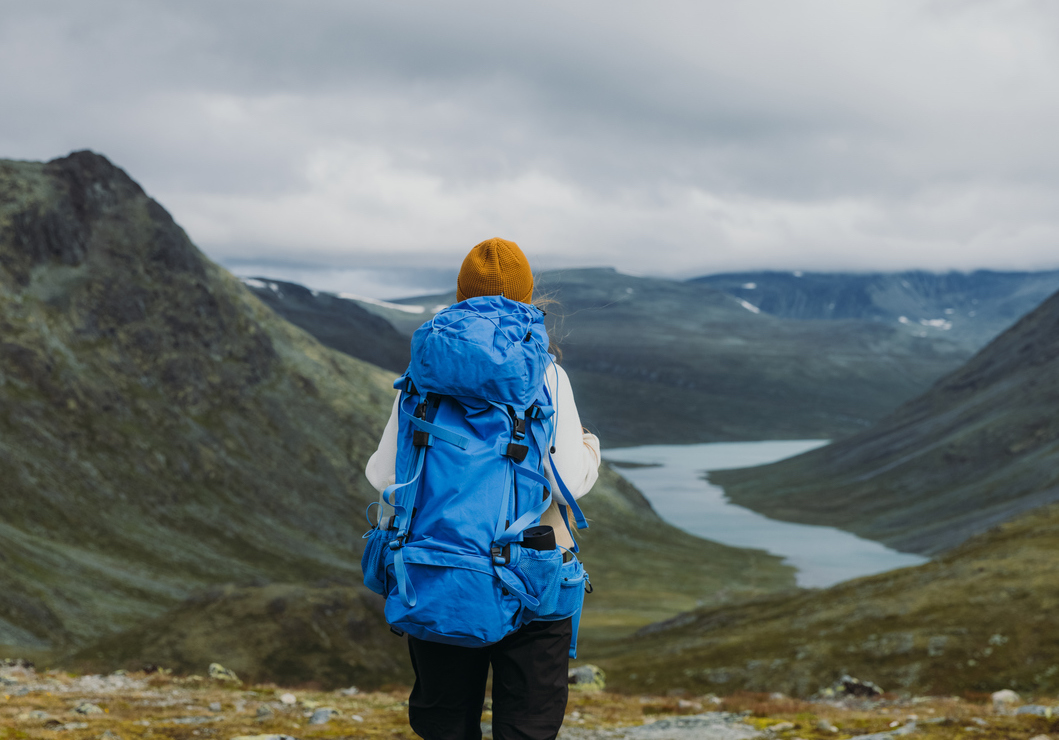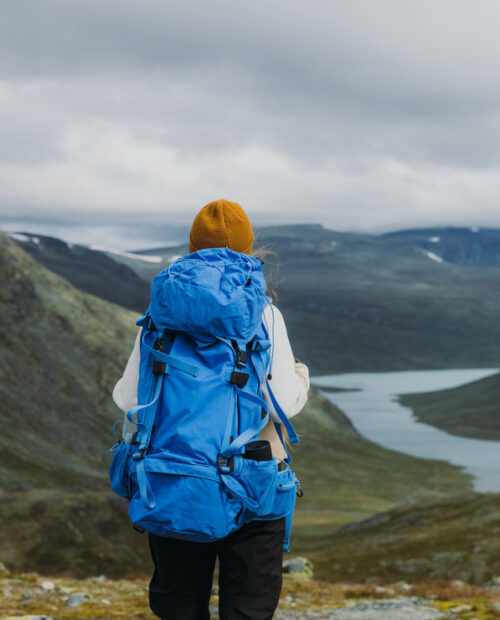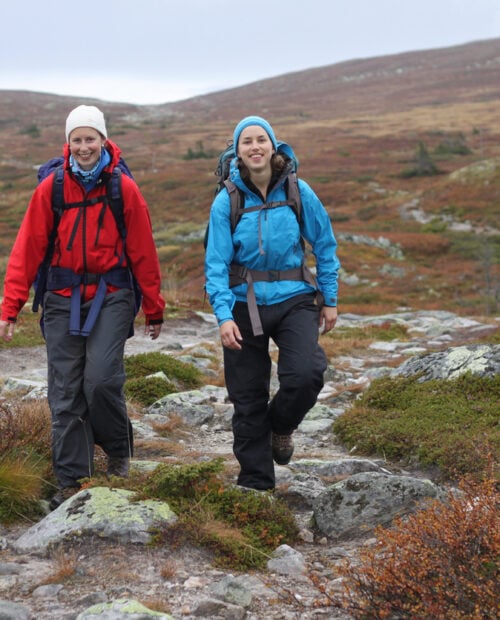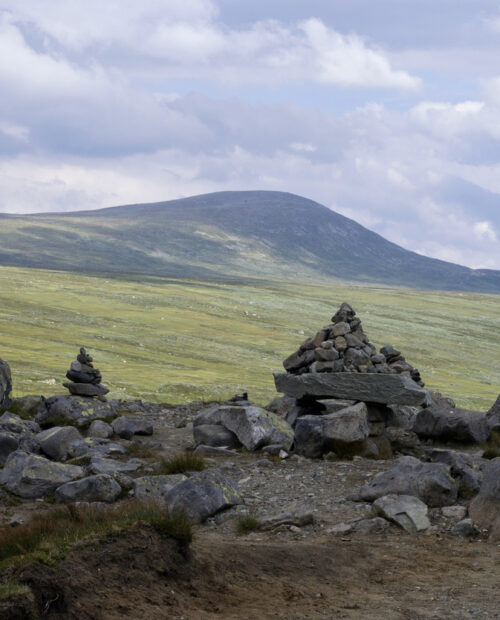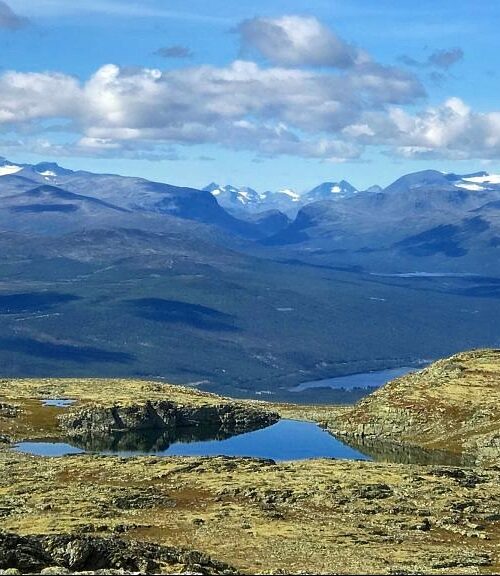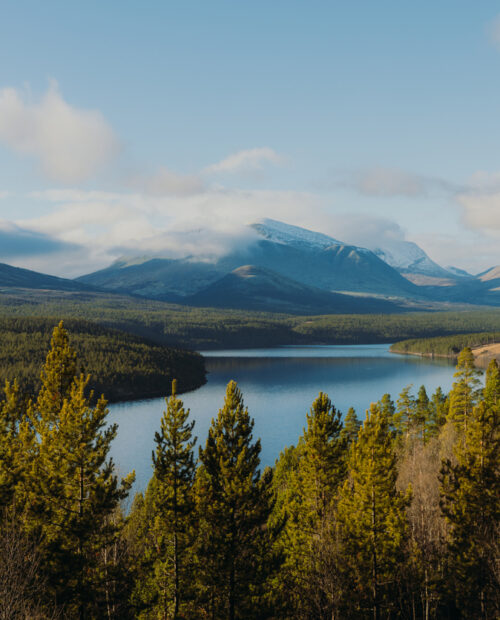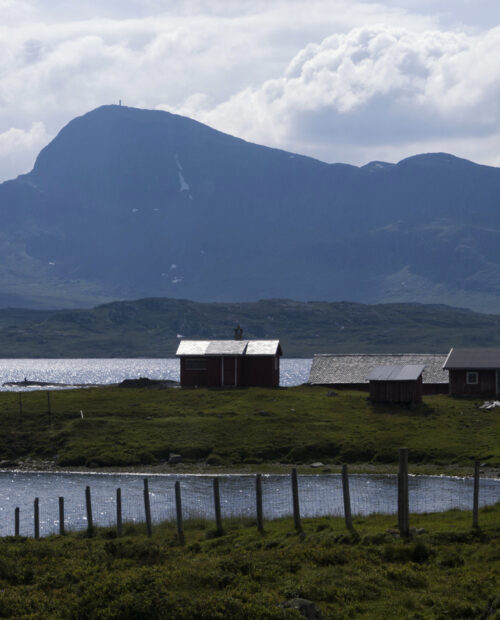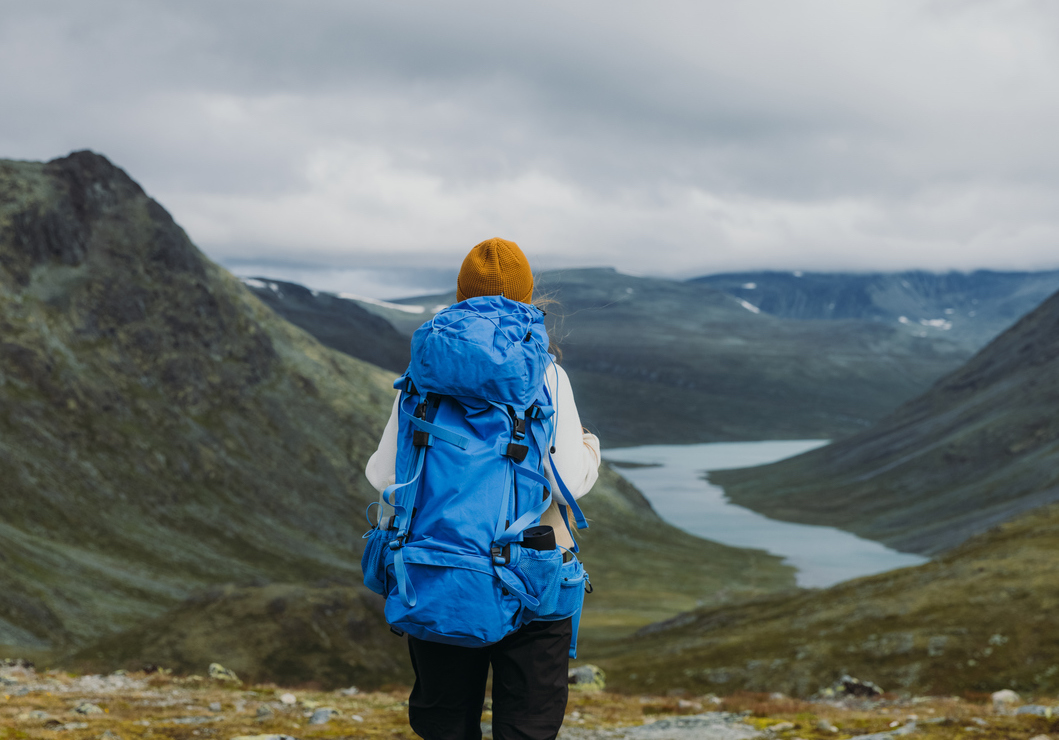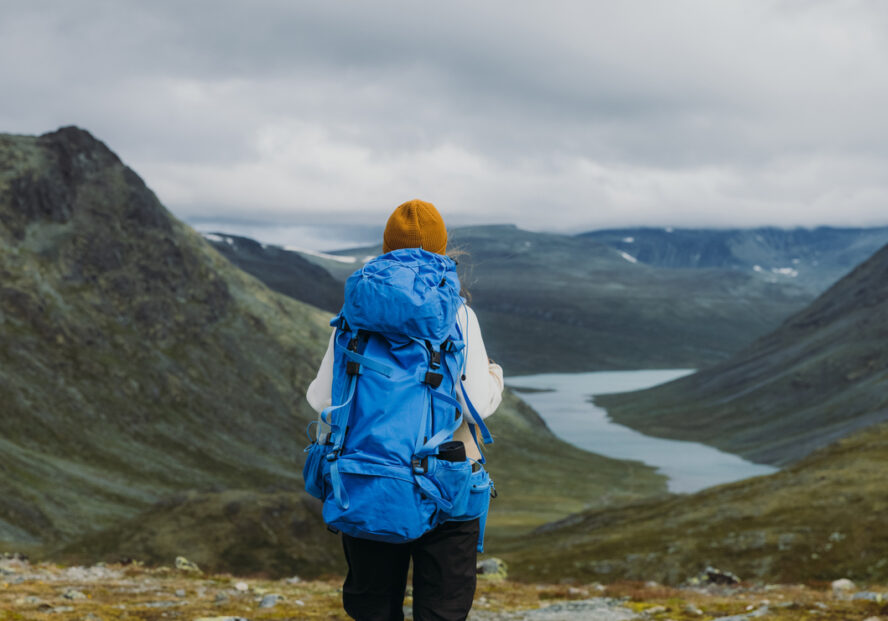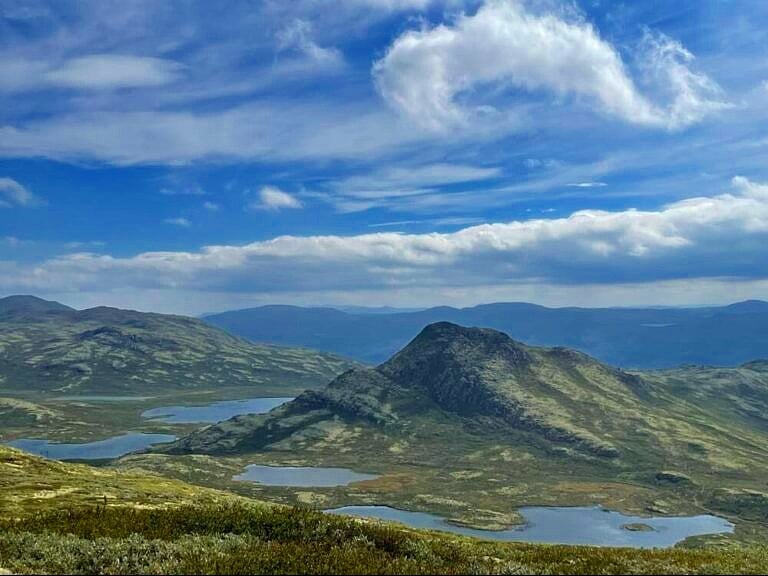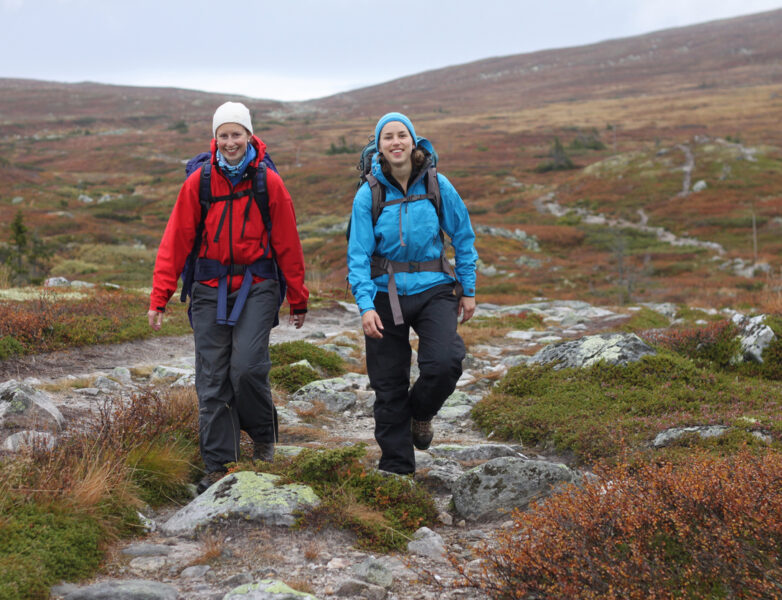 All-Women Hiking Holiday in Hidden Norway
5.00

()
Nestled amidst Norway's enchanting embrace, the Espedalen Valley reveals a world where dreams blend seamlessly with reality. Crystal-clear streams cascade down moss-covered rocks, gentle peaks pierce the cerulean sky, and cool breezes carry the echoes of ancient myths. For one week, this seldom-visited area in the heart of Norway can be a backdrop for your hiking adventure filled with challenges, laughs, and boundless inspiration stemming from camaraderie between you and other adventurous women! Build your confidence as you ascend +4,900' peaks, take a dip in shimmering lakes, and forge lifelong memories during picnics in pristine wilderness. Meander through peaceful birch forests, lose yourself in sweeping vistas of lush valleys, and celebrate your achievements in sauna or a swimming pool. Join an expert local guide for a week of carefully curated exploration of the hidden gems of Norway—where empowerment and adventure intertwine.
Discover the spectacular, yet little-known parts of Norway in company of other venturesome women

Embrace the transformative power of nature on hilltops boasting sprawling views of natural parks

Enjoy an all-inclusive experience that comes complete with all meals, airport transfers, and room with a view!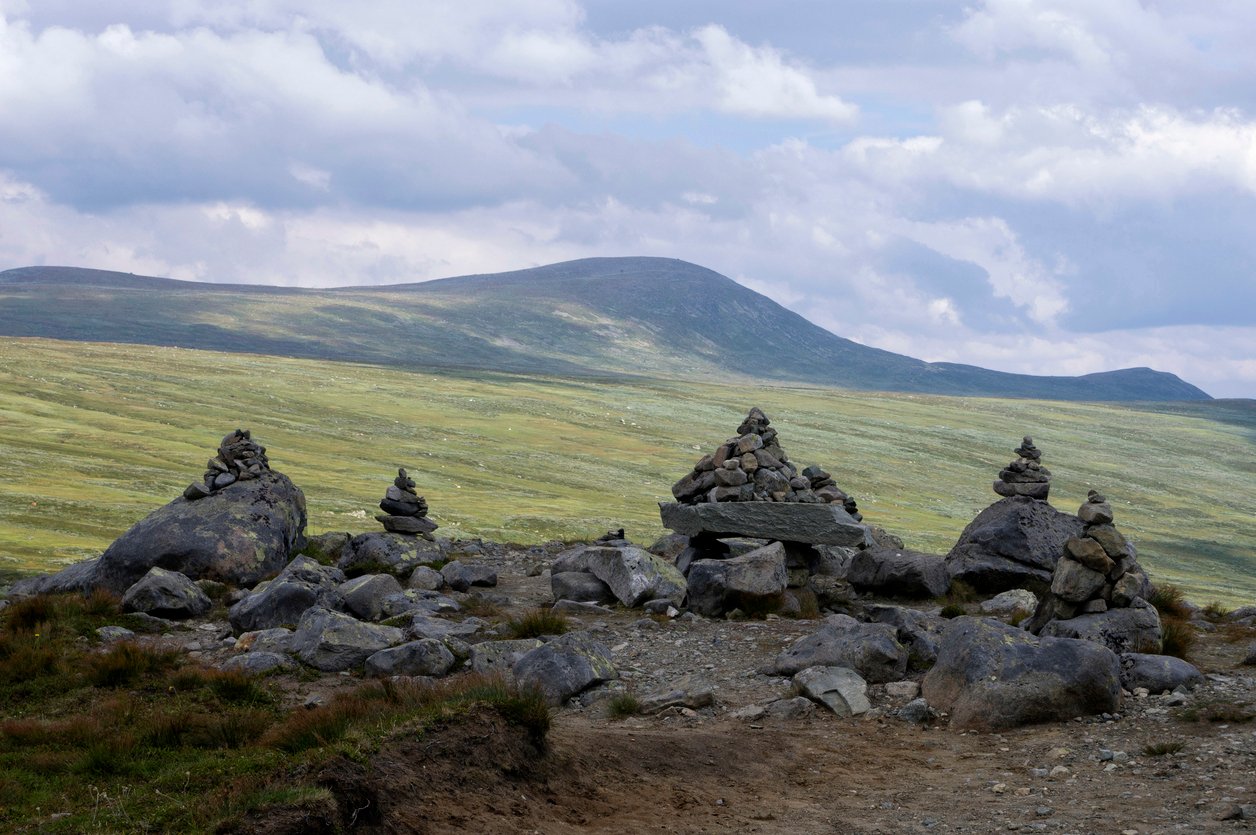 Itinerary
Located some 3 hours from Norway's capital Oslo, Espedalen is an idyllic valley offering top-notch hiking and landscapes straight from a fairytale—minus the crowds. You can expect daily guided hikes to highpoints surrounding the valley (such as Ruten) and a visit to the nearby town of Lillehammer. This adventure includes accommodation in a remote hotel that offers sweeping views of pristine nature surrounding it, as well as sauna, and a swimming pool! In other words, it's a week of complete immersion in a unique location, granting a deep connection with nature, new friendships, and one-of-a-kind escape from everyday life!
After a hearty breakfast with views fit for tourist posters, go on the first hike of your guided adventure in Norway. Today you'll get a gentle introduction to the landscapes, with a walk through a birch forest and in easy mountain terrain. Back at the hotel in the afternoon, take a dip in the pool or just relax in the lounge before dinner.
Meals: Breakfast, lunch (picnic), and dinner
Hiking: 6-7 km (3.7-4.5 miles)
Elevation gain: 300 m (985 ft)

Take it slow in the morning with breakfast before heading outside for another adventure. On day 2, your group will walk​​ to one of the winter warming huts. You will also ascend two highpoints—Bingsbu (1,152 m / 3,780 ft) and Sprenpiggen (1,329 m / 4,360 ft). Return to the hotel in the afternoon and spend some quality time with other hikers or simply relax before dinner.
Meals: Breakfast, lunch (picnic), and dinner
Hiking: 11-12 km (6.8-7.5 miles)
Elevation gain: 200-400 m (655-1,310 ft)

Today is a rest day, but the best thing to do is go on an optional visit to the town of Lillehammer. Once there, you can explore the Olympic Park, take a leisurely stroll through the quaint streets lined with elegant houses, visit the fascinating Maihaugen Open-Air Museum showcasing Norwegian history and culture, and indulge in the vibrant culinary scene that boasts a range of delightful local and international cuisines. With its rich heritage, stunning scenery, diverse attractions, and delectable dining options, Lillehammer provides a delightful day trip filled with exploration, cultural immersion, and culinary delights.
Meals: Breakfast and dinner

Today you'll walk down to Lake Breidsjøenhike and through the forest, until you reach the old Fredrikseter summer farm. Enjoy a day filled with scenic views as you pass a small lake at the top of a hill—before heading down and taking a minibus ride back to the hotel. Spend another afternoon in the sauna and the swimming pool or taking some alone time—before enjoying a delicious dinner.
Meals: Breakfast, lunch (picnic), and dinner
Hiking: 11 km (6.8 miles)
Elevation gain: 200-400 m (655-1,310 ft)

On this day, the focus is on exploring the lower areas and hiking around the scenic lake Breidsjøen, immersing yourself once more in the natural beauty of the surroundings. As your group delves into local history, visit Verkouden, a site that reveals intriguing glimpses of the past, including the remarkable Espedalen mountain church, an extraordinary graveyard, and remnants from the mining period of the 1850s to 1870s. Before returning back to Dalseter, stop at the "Elgtårn," a unique accommodation tower in Espedalen, adding an extra touch of charm to today's walk.
Meals: Breakfast, lunch (picnic), and dinner
Hiking: 13 km (8 miles)
Elevation gain: 200 m (655 ft)

Situated between Espedalen and Gudbrandsdalen, Ruten is a popular peak hike for beginners, ideal for summer or autumn excursions. The highlight awaits at the summit, where ascending Ruten rewards you with breathtaking 360-degree views of Jotunheimen and Rondane, two national parks. As you descend along a different path, immersed in picturesque scenery, you'll make your way towards Bingsbu. The familiar hike back to Dalseter, retracing day 2, evokes a strong sense of accomplishment. In the evening, gather with your group and guide to celebrate the week's achievements, as tomorrow marks the conclusion of this unforgettable adventure.
Meals: Breakfast, lunch (picnic), and dinner
Hiking: 13 km (8 miles)
Elevation gain: 600 m (1,970 ft)
Get free trip brochure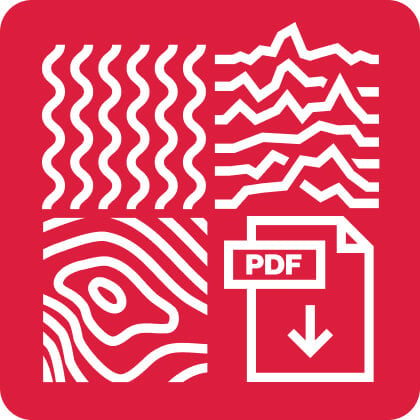 The brochure contains:
Adventure and location overview, itinerary, available dates, what's included, how to prepare, and much more.
Brochure sent, check your inbox
Talk with us
with our adventure expert and start planning your perfect adventure.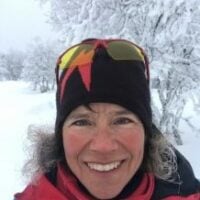 Meet Wenche, your guide through Norway's Espedalen Valley. With a deep love for nature and a passion for exploration, Wenche is passionate about leading people from all over the world on unforgettable hiking adventures through breathtaking Norwegian landscapes. Her extensive knowledge of the area and her warm, friendly demeanor create a welcoming and enriching experience for all as she shares her expertise, and brings people closer to the beauty and tranquility of Espedalen's trails.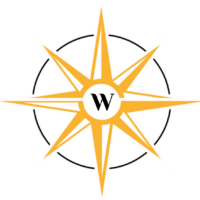 Sisters Sara and Ginny, the owners of Walking Women, are passionate about sharing their love for walking and having fantastic experiences with friends and family. Walking Women's mission is to provide a safe space for women to explore and venture together. Their focus is always on supporting local communities and prioritizing women-led businesses as their partners and suppliers.
Exceptional trips.
N R
about
Walking Women
on Trip Advisor
Fortunate to of experienced 4 or 5 trips with walking women. Love the diversity of trips, the choices, ability to spend time within the group of extraordinary women or time independently. Nothing is missed, such a treat to have everything planned for you. Would highly recommend to all.
Superbly well organised and acompanied! A definite must for single travelers :)
dep
about
Walking Women
on Trip Advisor
From the little I have experienced on my holiday with WW, I can see people and places are carefully selected, and held to a high standard with prices that remain almost affordable for all; curated to make the guest at ease at all times wether in the intinerary of the walks or the destination hotel/B&B stay. As a solo traveler I'm only sorry I didnt discover it sooner 🙂
Lovely walks great company
caitlin747
about
Walking Women
on Trip Advisor
Been on a couple of walking women holidays, never been disappointed. Friendly knowledgable guides, really lovely walks and lots of fun
Jenny C
about
Walking Women
on Trip Advisor
My first walking holiday and was pleased I kept up. The weather was fine so scenery was great. The accomodation was comfortable and the food provided plentiful and tasty. Group gelled together and our guide always on hand to assist.
Things to know
What you get on this adventure:

An experienced, local hiking guide with extensive knowledge of the area
A 8-day hiking adventure around Norway's Espeladen Valley
Ensuite accommodation with a view
Meals as indicate in the itinerary (breakfasts, picnic lunches, and dinners)
Airport transfers from Oslo to Dalseter and back
Use of pool and sauna
Day trip to Lillehammer

What's not included:

Transportation to Oslo
Additional drinks from the bar and other personal expenses
Guide gratuities — optional

Here's a list of the equipment you need to bring:

Day pack large enough to carry all the items you would need in a day (around a 25-40L bag)
Hiking poles — optional
Water bottle or hydration bladder (2L capacity)
Lightweight hiking boots or shoes
Hiking pants
Base layer (wool or synthetic)
Middle layer or fleece
Warm down jacket and waterproof rain jacket
Spare clothes for layering
Casual clothes to wear when you're not hiking
Swimsuit and towel
A flask or thermos
Sunhat
Toiletries (sunscreen, hand sanitizer, bug spray, toilet paper, etc.)
Headlamp or flashlight
Sunglasses
Camera — optional (but recommended)

Keep in mind that temperatures in Norway can get quite low in September with averages between 4 and 11 °C (40-50 °F). It is also likely that it will rain on some days. It is important to bring clothes for different weather conditions. As Norwegians say—there's no bad weather, only bad clothes!

During the Norway guided hiking tour, you will stay in the remote family-run Dalseter Høyfjellshotell. Nestled at the top of Espedalen valley, the hotel offers a stunning view of a river meandering through a forest—framed by Jotunheimen National Park's majestic mountains and Norway's highest peak, Galdhøpiggen. Despite its pristine surroundings, it includes a swimming pool and a sauna. Upon booking, you will be allocated either a single or a double room (the price stays the same), depending on whether you're a solo traveler or coming with someone else. As for the meals, you can expect buffet breakfasts and dinners in the hotel and picnics in nature. Special dietary requirements and preferences (gluten-free, vegan, vegetarian, pescatarian…) can be easily accommodated—just let your guide know in advance!

Group sizes and prices:

For this group adventure, the usual client-to-guide ratio is 8:1.
The cost does not decrease as the group grows.

Hiking in Norway can be arranged for larger groups. Contact us to make arrangements.

Min. age requirements:

If you are older than 18, you're good to go.
Minors younger than 18 may be permitted to join the hike on a case-by-case basis, but must be in the presence of a parent or legal guardian.

If your group has hikers under the age of 18, contact us prior to booking to make arrangements.

A $250 deposit to secure your place is due upon booking. The remaining amount is paid 3 months (90 days) prior to departure. Once the trip is confirmed by the guide, the cancellation policy stated below applies.

If Client cancels the Booking anytime prior to ninety (90) calendar days in advance of the trip contemplated by the booking, Client is entitled to a refund or moving the credit to another holiday, minus the deposit. It is not possible to refund the deposit as it covers costs that have already been incurred.
After that deadline, Client is not entitled to any refund. Any reimbursable expenses arising out of the Booking incurred by Guide prior to the date of cancellation (including but not limited to plane tickets, car rental payments, and lodging or transportation fees) are non-refundable as soon as they are incurred by the Guide. However, the Guide will discuss options with the Client regarding the possibility of reselling the Client's place.
If Client has to cancel the trip due to COVID-19 infection, the Guide will refund Client's money or transfer it to another trip.

To get to Dalseter, your base for the adventure, most people fly into Oslo Gardermoen Airport.
You should arrive in Oslo in the morning or early afternoon on day 1. Once you get there, you will meet your guide and get transferred directly to your accommodation (a 3.5 hour ride).

If arriving the day before or later in the day, discuss other options with your guide. You may want to stay in Oslo for one night or arrive at the accommodation on your own via Lillehammer.

57hours is committed to providing safe outdoor adventure experiences. We require all guides using our platform to have a COVID-19 safety plan and to make the details of that plan accessible to travelers. In most cases, group sizes will be reduced, guides will avoid overcrowded locations, and other safety measures will be met depending on the location and activity.

We also expect clients to respect local regulations and take measures to protect themselves, guides and the communities they're traveling to. For more information on COVID-19 measures in Espedalen, Norway please refer to Norway's Government website, the Visit Norway website, and Helse Norge Travel Advice.

Please contact us if you have any questions or require further information. We are happy to provide you with the most up-to-date information!
Get free trip brochure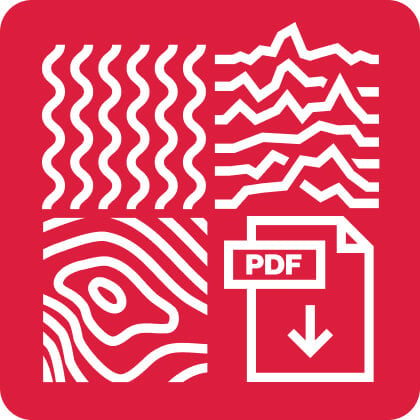 Adventure and location overview, itinerary, available dates, what's included and much more.
Brochure sent, check your inbox
Talk with us
with our adventure expert and start planning your perfect adventure.
Other things to do near Espedalen