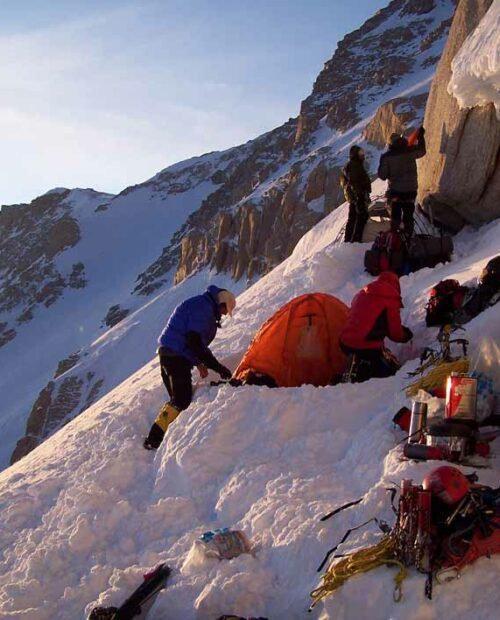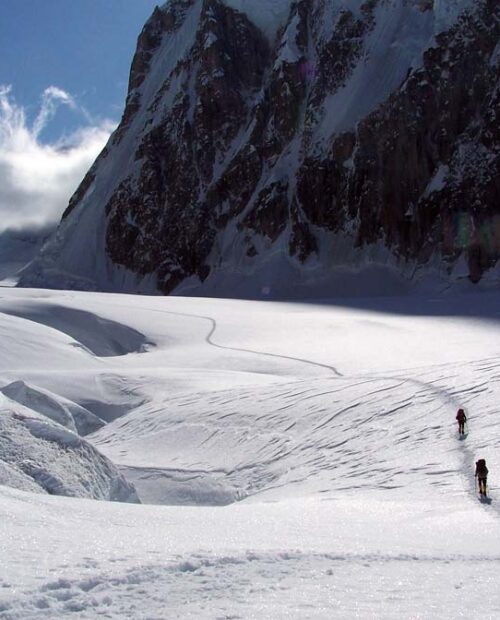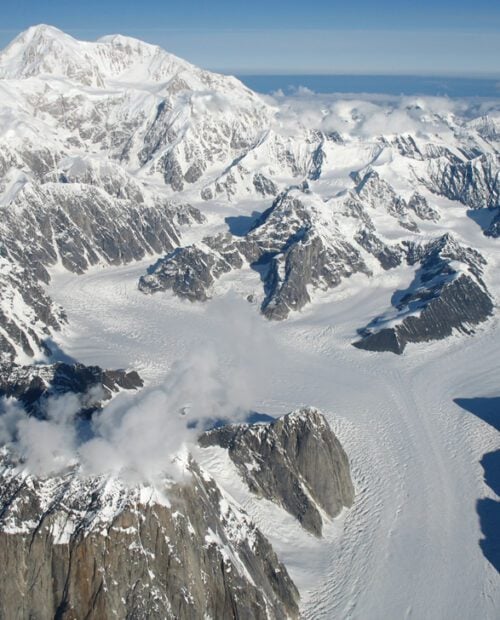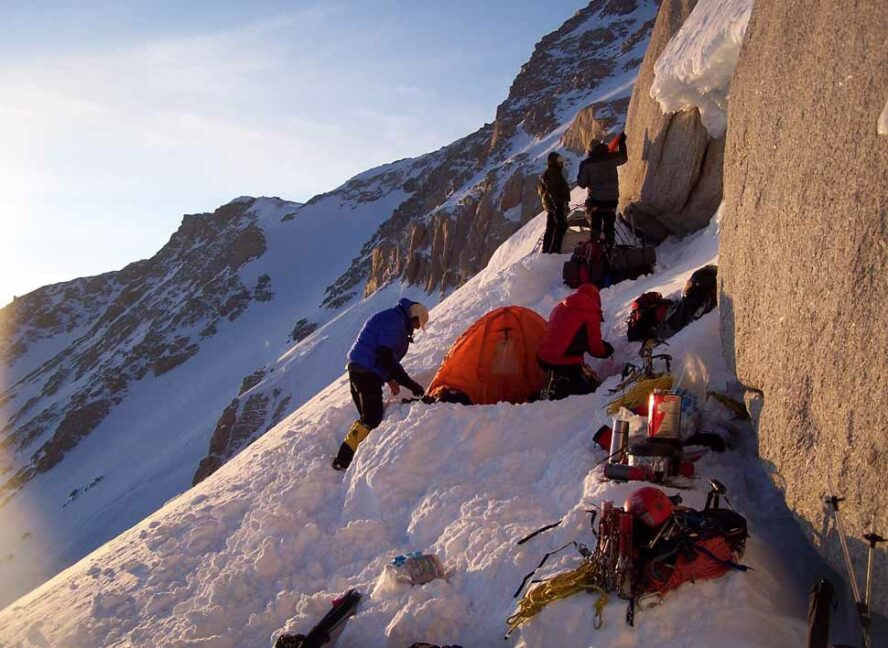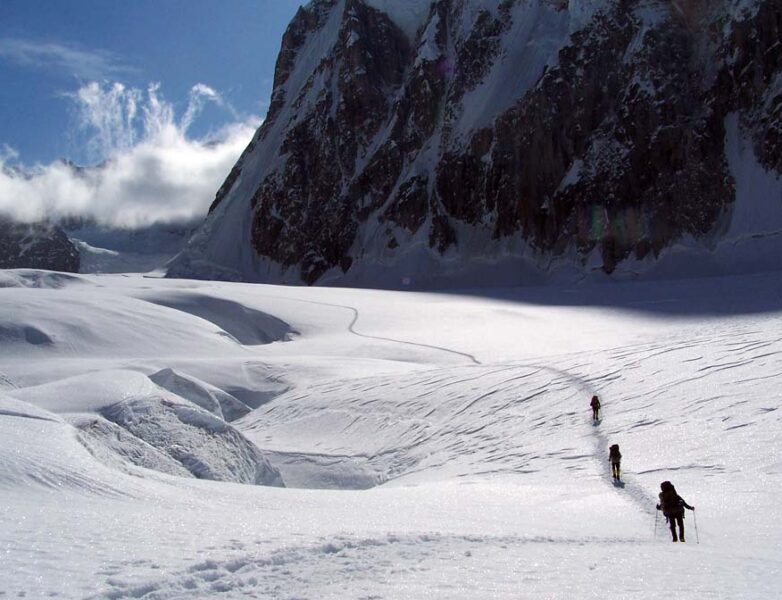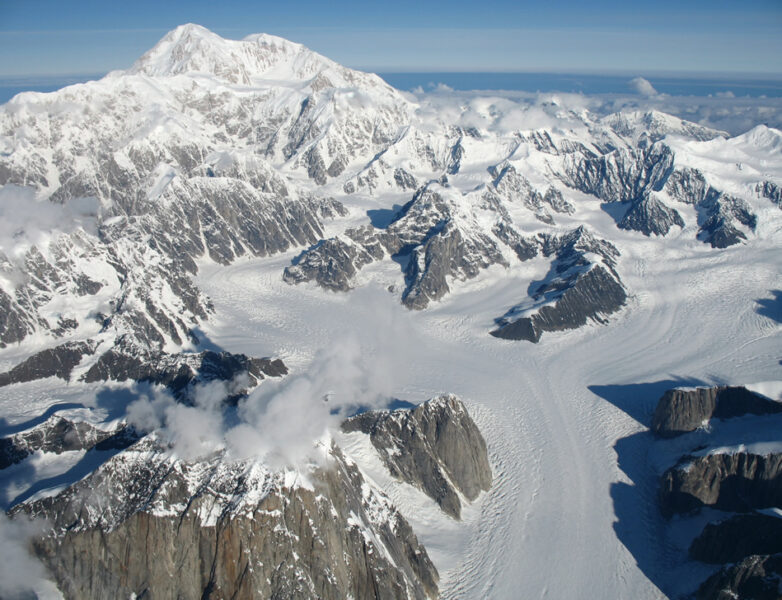 Climb Denali via the West Rib Route
5.00

()
Every ambitious climber and mountaineer dreams of conquering Denali, North America's highest peak. The climb abounds with technical challenges, steep ravines, and blood-curdling drops with some terrifying weather sprinkled on top. Overcome these hurdles and you'll be rewarded with some of the most stunning alpine wilderness and vistas out there! The West Rib line, sweeping alongside the monumental South Face of Denali, may just be the most visually pleasing way of experiencing the storied climb. It's a physically and technically challenging route meant for climbers looking to test their limits. Even reaching the base of the route requires navigating complex and draining glacial terrain, a good sign of the challenges to come. But the views are bar none, the snow is perfect and the climbs are most enjoyable! The West Rib route is a true climber's climb, so mature as a mountaineer in the Alaskan wilderness.
Ascend the legendary Denali peak via its most aesthetic route

Experience the magnificent views of the Alaskan wilderness from a height of 18,000 ft (5,500 m)

Overcome West Rib's numerous challenges and become a better and more confident climber
Get free trip brochure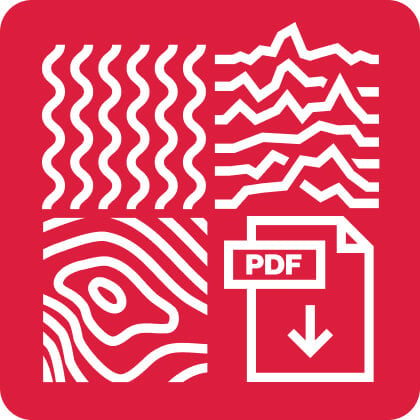 The brochure contains:
Adventure and location overview, itinerary, available dates, what's included, how to prepare, and much more.
Brochure sent, check your inbox
Talk with us
and let one of our adventure experts help you plan your perfect adventure.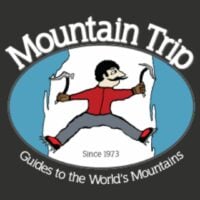 Mountain Trip has a lot of experience leading teams of climbers on the Seven Summits. Their professional certified guides are thoroughly familiar with each destination. They've been guiding climbers in Denali and the Alaska Range since 1973 and were one of the original permitted concessionaires for leading guided expeditions in the Park, and they've grown to help more climbers ascend Denali than any other guide service!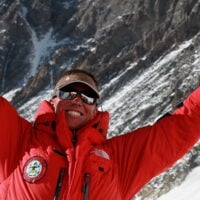 Bill Allen
AMGA Certified Ski Guide and Co-Owner/Lead Guide of Mountain Trip
AMGA Certified Ski Guide and Co-Owner/Lead Guide of Mountain Trip
An Oregon native, Bill grew up playing in the Cascade Mountains, where he fell in love with the outdoors. His guiding career started over 20 years ago in Alaska and has taken him to all of the Seven Summits (thrice to the top of Mount Everest). Although he spends most of his time in the San Juan Mountains, he retains his love for Alaska, where he has guided around 30 expeditions on Denali.
Kale C.
(source: Tripadvisor)
When competence, safety, fun, companionship, and great food all matter, choose Mountain Trip. The guides give 110% and are trusted by other guides as the best in the business. I've been on Denali with this company and the trip changed my life. Couldn't give a higher review. Thank you Todd, Bill & the crew.
Britnai M.
(source: Tripadvisor)
I would definitely recommend this tour for anyone looking to see breathtaking views and be challenged physically. My guide was so informative and patient with my questions and made sure I was very safe. I will be coming back and doing this again!
Vistorontheroad
(source: Tripadvisor)
Mountain Trip is awesome they have outstanding guides. Not only will they teach you proper techniques they look out for your safety. Highly recommend Mountain Trip for any adventure trips they offer. Have used them previously and will do so in the future.
Things to know
57hours is committed to providing safe outdoor adventure experiences. We require all guides using our platform to have a COVID-19 safety plan and to make the details of that plan accessible to travelers. In most cases, group sizes will be reduced, guides will avoid overcrowded locations, and other safety measures will be met depending on the location and activity.

We also expect clients to respect local regulations and take measures to protect themselves, guides, and the communities they're traveling to. For more information on COVID-19 measures in the West Rib Route, Denali please refer to Alaska Safe Travels' COVID-19 information and Denali National Park's current COVID-19 conditions.

Please contact us if you have any questions or require further information. We are happy to provide you with the most up-to-date information!

What you get on this adventure:

An experienced, local rock-climbing guide with extensive knowledge of the area
Transportation from the Anchorage airport to the Lakefront
Hotel
Up to 2 nights lodging at the Lakefront Hotel in Anchorage prior to the tour
Transportation within Anchorage for last-minute shopping
Transportation from Anchorage to Talkeetna and back
Scheduled flights between Talkeetna and Base Camp
16 days of mountaineering and climbing
All meals while on the mountain
All group equipment (tents, kitchen, ropes, sleds, snow pickets, shovels, group med kit, satellite phone, GPS tracker, etc)
Custom expedition dispatch blog for your climb
25% discount on Patagonia clothing and equipment for the tour
Assistance arranging for post-climb activities in Alaska

What's not included:

Transportation to and from Alaska
Personal clothing and equipment
Meals while not on the mountain
Mountaineering special use fee ($270 for climbers 24 years old and younger, $370 for older climbers)
Denali National Park entrance fee ($15, paid to the National Park Service at the time you register for your individual climbing permit)
Travel and/or rescue insurance
Costs incurred due to evacuation or unplanned departure from the mountain
Costs incurred as a result of delays beyond your guides' control
Costs as a result of force majeure

Ascending Denali, especially via the West Rib Route, requires a high level of physical fitness, as well as climbing and mountaineering experience. On the first day on the trail, you'll have 100+ pounds of kit in your pack and sled. After Camp 1, you will be carrying a 40-60+ lb backpack and pulling a 30-50 lb sled on the lower glacier for up to four or more hours a day. Higher up you will need to negotiate fairly steep terrain with a 50+ lb pack.
A good combination of aerobic and strength training is needed to prepare for an expedition. Summit day can be long and though your pack will be fairly light, people often call it the toughest day of their lives. If at any point you fail to demonstrate sufficient skills or fitness to climb higher, you might create an unacceptable risk to the guides and to the team, leading to the cancellation of the climb.
You should know how to tie knots, know basic ice axe techniques (including self-arrest), have crampon skills (French technique), and know how to handle harnesses and prussiks/ascenders, and how to affix them.

Climbing Denali via the West Rib Route is a serious undertaking, and can be very dangerous if you don't have good technical experience. Prior to advancing up the mountain, you must demonstrate a minimum level of mastery of basic mountaineering techniques such as the rest step, French Technique, from pointing, running belays, and roped glacial travel techniques. Each stretch of the route has specific hazards, skill requirements, and objectives unique to the terrain you will encounter. In the later parts of the tour descending becomes very difficult, so every team member must have demonstrated that he or she is capable of contributing and climbing the route before moving up the couloir.
If you're new to alpine climbing, there are plenty of options to prepare you for an expedition like this. Learn basic alpine climbing skills on a course in the Canadian Rockies or head to Mount Superior in the Wasatch Mountains —a great training ground to get the experience to move on to an expedition of this level.

When it comes to technical climbing equipment, you'll need to bring:

Helmet
Alpine climbing harness with a primary attachment locking carabiner, 3 locking carabiners, 8 regular carabiners, and a belay device
Ascender
Accessory/prusik cord
Technical ice axes
Crampons
Double length runner (48")
Belay/rappel device
Ski/trekking poles

Here's a list of the equipment we suggest you bring:

Warm hat
Face mask
Sun hat
Heavyweight gloves
Medium weight gloves
Lightweight gloves
Buff neck gaiter
Summit mittens
Hand warmers
Glacier glasses
Ski goggles
Nose guard
Expedition down parka
Base layer top
Light fleece hoody
Puffy light insulated jacket
Hardshell jacket
Softshell wind jacket
Vest — optional
Sun hoody — optional
Base layer bottoms
Light fleece bottoms
Softshell pants
Hardshell waterproof pants
Puffy insulated expedition pants
Synthetic or Merino underwear
Mountaineering socks
Overboots
Mountaineering boots with a custom insole
Snowshoes
Gaiters
Down-filled sleeping bag
Inflatable sleeping pad
Foam sleeping pad
Compression stuff sack
Regular stuff sacks (enough for clothes and personal items)
2 water bottles (1L) with insulated bottle covers
Large plastic bowl
Insulated cup or mug
Lexan spoon
Small knife
Toiletry kit (sunscreen, lip balm, toilet paper, etc.)
P-bottle and/or funnel
Altimeter watch — optional
Expedition Backpack (85+L)
Large zippered duffel (90-100L)
Camera — optional

Dress comfortably and for the weather in clothes you can move in. We suggest bringing clothing appropriate for the season.

Group sizes and prices:

The groups for this tour are usually made up of 6 climbers and 3 guides, making for a 2:1 guest-to-guide ratio.
Cost is per person and doesn't decrease as the group grows.

Climbing days on the West Rib Route can be arranged for bigger groups. Contact us prior to booking.

Min. age requirements:

If you are older than 18, you're good to go.
Minors younger than 18 may be permitted to climb on a case-by-case basis, but must be in the presence of a parent or legal guardian.

If your group has climbers under the age of 18, contact us prior to booking to make arrangements.

All Denali expeditions require a $2500 deposit to secure a spot on the team. Your submission of a deposit constitutes your acceptance of this Fee Schedule, Refund and Cancellation Policy. The deposit includes a non-refundable $1500 administration fee.

Final payments for expeditions must be received 120 days prior to the adventure. Failure to pay expedition fees by the date they are due constitutes cancellation of your spot on the team and forfeiture of your deposit. If you register for a climb within 90 days of the trip, expedition fees will be due in full to secure your spot on the team.

Final payments for expeditions must be received 120 days prior to the adventure. Failure to pay expedition fees by the date they are due constitutes cancellation of your spot on the team and forfeiture of your deposit. If you register for a climb within 90 days of the trip, expedition fees will be due in full to secure your spot on the team

Any cancellation 120+ days before your trip will be refunded in full, less the administration fee. If you cancel 120-90 days before your trip, you are eligible for a refund of 50% of any money paid, less the deposit. No refunds will be provided for cancellations occurring within the last 89 days prior to an expedition.

Your guides reserve the right to cancel an expedition prior to the departure date for any reason. In such an event, all money for that expedition shall be refunded.

For the 2022 Denali season, your guides require that all climbers are fully vaccinated prior to departing for Anchorage. A person is considered fully vaccinated greater than or equal to 2 weeks after completion of a two-dose mRNA series or single dose of Janssen vaccine. All climbers joining Mountain Trip Alaska for expeditions in Denali National Park and Preserve will be required to sign a COVID-19 Declaration stating the following:

You are fully vaccinated against the COVID-19, and;
You are not displaying any symptoms of COVID-19 , and;
You are not waiting for the results of a COVID-19 test, and;
You agree to comply with all Mountain Trip Alaska COVID-19 specific guidelines and protocols.

To get to the West Rib Route on Denali, most people fly into the Ted Stevens Anchorage International Airport 5 miles southwest of Anchorage, Alaska. Your guides will organize transportation from the airport to Lakefront Hotel, where you'll be staying for the next few days.

Once you and your guide agree on the details of your itinerary, your guide will suggest the best place to meet, whether that's at the Lakefront Anchorage Hotel or a predetermined location. The guide will choose the appropriate terrain dependent on conditions and the ability of the group.
Itinerary
Enjoy up to two nights lodging before the expedition at the comfortable and conveniently located Lakefront Anchorage. Meet your guides at 10 AM on your Team Meeting date for an orientation from the guides and a comprehensive equipment check. If you need to pick up any last-minute items, your guides will provide transportation within Anchorage to do so.

Start the day with an early morning drive to Talkeetna, where you will check in with the Denali National Park Service and attend their orientation. After that, head over to your friends at Talkeetna Air Taxi and finalize your preparations for the flight into Base Camp. Base Camp is located at 7,200′ on the Southeast Fork of the Kahiltna Glacier. If weather permits, you'll sleep on the glacier tonight!

Pack up your equipment and move to Camp 1 at 7,800 ft (2380 m). This is a 5-mile hike with little elevation gain. There can be significant crevasse hazards on the lower glacier, and you might depart in the early morning, well before the sun hits the trail.

If you're climbing the route alpine style, carry supplies and gear to 10,000 ft (3048 m) and then return to sleep at Camp 1.

After caching your technical climbing gear and some food for your push up the route, pack up camp and move to Camp 2 at 11,200 ft (3413 m).

Back-carry the kit from the cache at 10,000 ft and return to sleep at Camp 2.

Carry supplies around Windy Corner at 13,500' (4551 m) and make a cache at about 13,700′. Drop back down to sleep at Camp 2.

Pack up camp and move up to Camp 3 at 14,200 ft (4328 m).

Back-carry your gear from the cache above Windy Corner and sleep at Camp 3 on the Buttress.

Carry the supplies to the cache at 16,400 ft (5000 m) on the West Rib and return to Camp 3 to sleep.

Move down to the cache site at 7,800 ft, at the entrance to the NE Fork of the Kahiltna.

Move up the NE Fork to the base of the Chicken Couloir. This is a long and hard day, with numerous route-finding challenges. As sections of the route are prone to avalanche hazard, you'll need to have good conditions in order to travel, and there could be stretches where you'll need to keep pushing long after you would prefer to stop for a break. There aren't many places appropriate to camp here, so your guides prefer to make this in one long push.

Fix lines up the Chicken Couloir. The terrain here can be ice or snow, depending on the year. Expect to climb up to 60 degrees as you affix ropes to facilitate moving up the couloir the following day.

Move up to Ice Dome camp. Using a mix of fixed lines, belayed pitches, and simul-climbing, climb the entire 1,200′ couloir. This is the "real deal," with steep ice and snow, exposure, and a dramatic setting for some breathtaking climbing!

Continue climbing in the snow as you make your way up the Rib!

Keep climbing up the Rib to reunite with the cache we left at High Camp at 16,400 ft (5000 m).

A rest day is generally prudent before launching up the very big and challenging summit day.

Summit day is long, physical, and mentally challenging. The climbing is mostly on show, though you'll probably climb through a couple of rocky sections as well. The steepest section is the last bit before we top out near the" Football Field," at about 19,400 ft (5,900 m). The descent can take as long as the ascent, as you must move deliberately through exposed sections, which can make for somewhat slow going. Climbing up and down will take you approximately 12-20 hours.

This tour includes 6 planned contingency days. In case of bad weather or other similar delays, you can be sure that your tour won't go to waste!
Get free trip brochure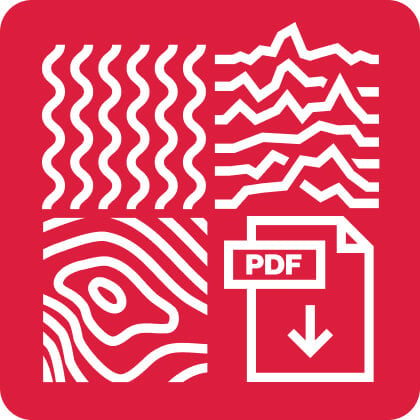 Adventure and location overview, itinerary, available dates, what's included and much more.
Brochure sent, check your inbox
Talk with us
and let one of our adventure experts help you plan your perfect adventure.
Other things to do in United States