‌Trad Rock Climbing Camp in Joshua Tree NP
Joshua Tree NP | California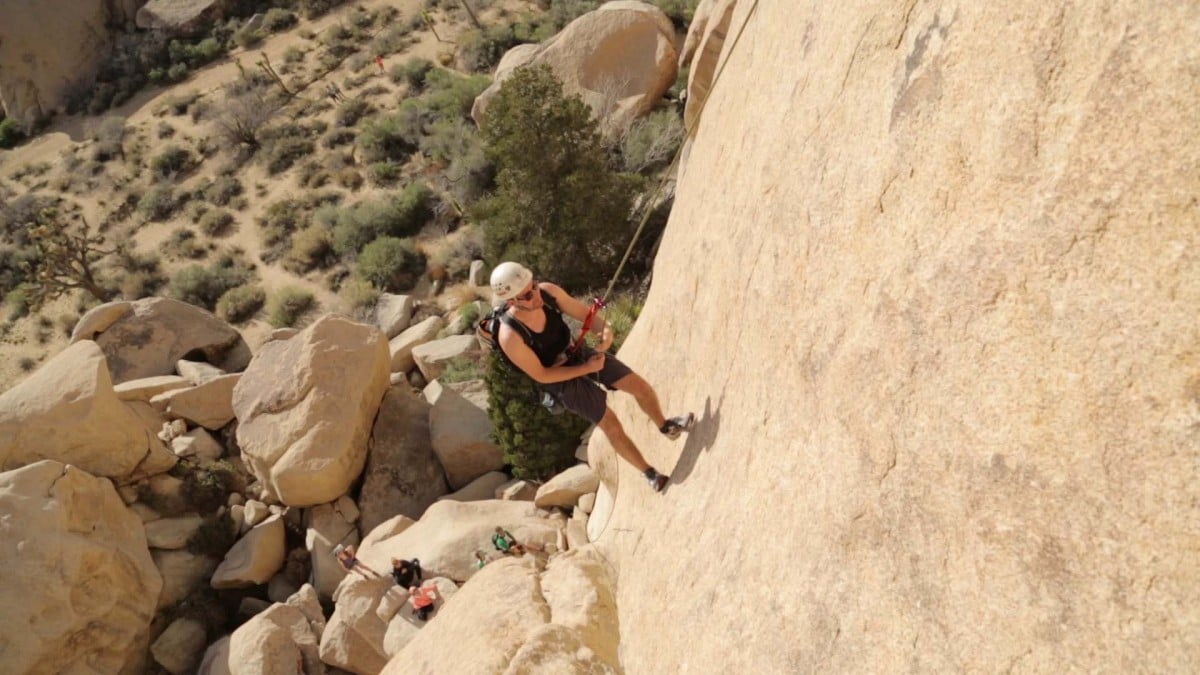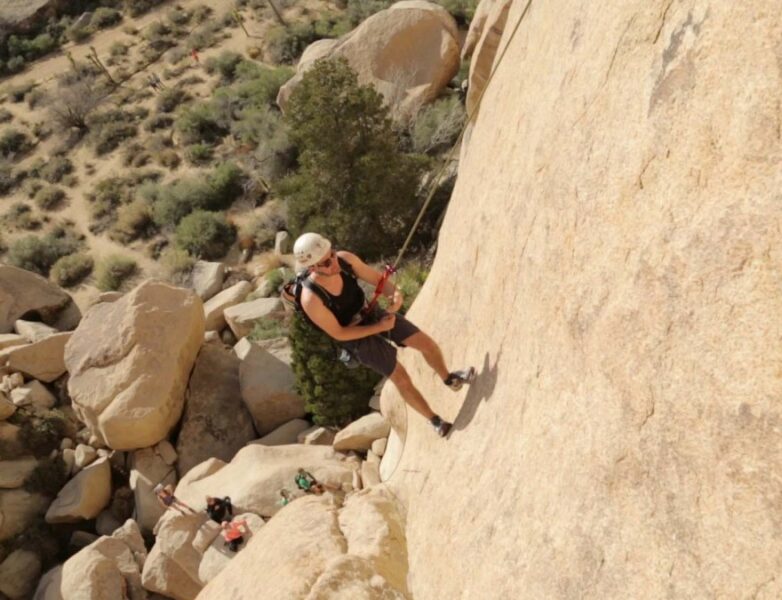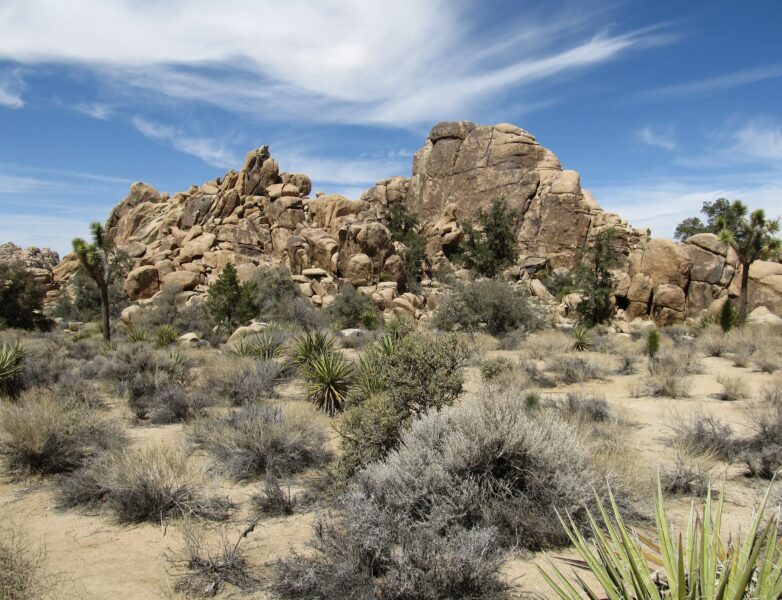 Top three reasons to go rock climbing in Joshua Tree NP
Access various routes straight out of your campsite

Stunning vistas in every direction won't leave anyone indifferent

Desert environment means that you can climb even after heavy rain
Located in California's Mojave Desert filled with rugged landscapes, Joshua Tree National Park is a veritable desert oasis of rock climbing. With a myriad of accessible and short routes just a stone's throw away from campsites, you couldn't ask for a better location to build up your traditional rock climbing skills. Participate in vertical drills which cover various aspects of top rope climbing, rappelling, descending, top-managed belaying, and other skills on JTree's quartz monzonite rocks and watch your all-around climbing game reach a whole new level. With your expert guide providing useful lessons and tips throughout this trad camp, you'll walk away a much improved climber. Put your newly-acquired skills to the test under the supervision of your guide on the last day and feel a huge sense of accomplishment. It's time to let adrenaline course through your veins as you crush your climbing goals in this fabulous desert environment.
Nearest city

Palm Springs, CA, is about 45 minutes away from Joshua Tree NP
Book this adventure
Trad Climbing Camp in Joshua Tree National Park
Head to Joshua Tree National Park and pick up the fundamentals of traditional rock climbing skills. Let your guide show you anchoring, belaying, and rappelling skills as you take part in climbing drills. Learn all about top rope climbing, top-managed belaying, building gear anchors, rappelling, and listen to lessons on protection, lead climbing, and more! With quality rocks at your fingertips, valuable tips from your guide, and desert vistas, you'll leave wanting more!
Learning outcomes
With this 5-day trad climbing camp in Joshua Tree, you'll learn the following skills:
Knots: overhand, figure 8, figure 8 follow through, figure 8 on a bite, overhand knot on a bite, double overhand on a bite ("BHK"), double barrel stopper knot.
Hitches: clove hitch, girth hitch, auto-block.
Anchoring skills: placing trad gear, equalizing, tying the master point (various knots)
Belaying skills: safety checks, belaying with assisted belay devices
Rappelling skills: rappelling with friction hitch back up, "fireman's belay", single line rappel with GriGri.
The "soft skills" you'll learn and cover include:
Exploring the value and purpose of recreational rock climbing (sport vs. (climbing) practice)
How to create a fun climbing trip for yourself and others
How to set up a rock site so that you and your friends have the most fun
How to camp and recreate successfully in a national park
How to recreate with a light ecological footprint, while employing "leave no trace" principles
Itinerary
Day 1: Gear basics and top rope lesson
This trad climbing clinic in Joshua Tree begins at 8 am. Your guide will teach you some gear basics and demonstrate the difference between lead climbing and top roping. You'll have a top rope lesson until 10 am. Your first vertical drill begins at 10 am and will consist of top roping. You and the rest of the participants will be divided in 6 teams of 3 (1 climber, 1 belayer, and 1 back-up belayer.) The participants will enter the rope system by tying in with a perfectly dressed figure eight knot and clipping in with a locked GriGri. Then they'll begin performing partner safety checks and relay various bellay commands. The climber ascends first and is then lowered by the belayer.
Have lunch at 12 pm and continue with the vertical drill until 2.30 pm. For the next 15 minutes, you'll get a ground demonstration on how to transition from anchor to rappelling with friction hitch back-up. From 2.45 pm until 4 pm, you'll be divided into 3 teams of 6 and participate in a ground drill on anchor demo boards and learn how to transition from anchor to rappelling.
Day 2: Lesson on protection
Kick things off by taking part in the vertical drill #2. It consists of cleaning the anchor and descending via rappelling and lowering. Top rope climb to an existing anchor, transition into a rappel backed up by a friction hitch and descend via rappel. You'll also be introduced to another version of descending: descending via being lowered. After lunch, you'll have a lesson on protection. You'll also learn about anchoring skills, equalizing, direction of pull, and master-point. Work on the overhand knot on bite skill. At 2 pm, you'll participate in a ground level anchor drill in a boulder field in 6-8 teams of 3.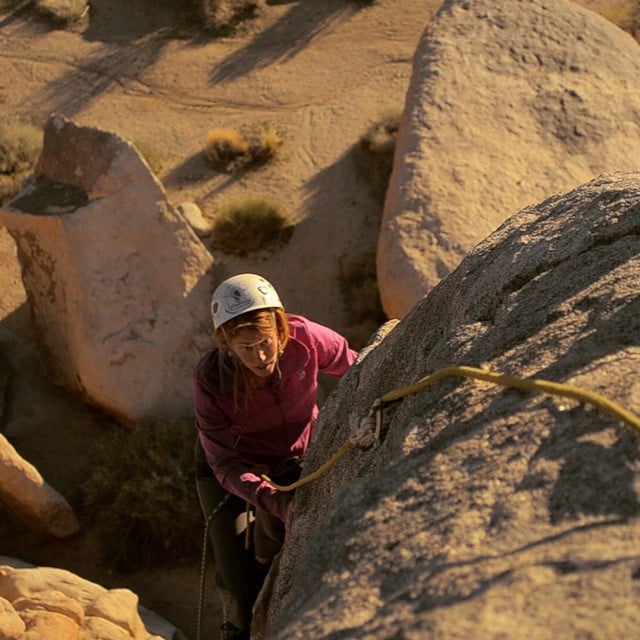 Day 3: Lead climbing and lead belaying lesson
Start off the third day by participating in the third vertical drill, trad anchor building. Top rope climb a route and build an anchor at an appropriate section of the climb. Once you complete this, you'll be lowered and your guide will analyze the anchor. You'll also be shown photos to see how you did. Attend a lead climbing and lead belaying lesson after lunch, and work on placing protection/clipping bolts on lead. Cap off the day with the fourth vertical drill. Attach a belay device directly from a top anchor and belay your partner up. Partners will walk off or be converted into a lower.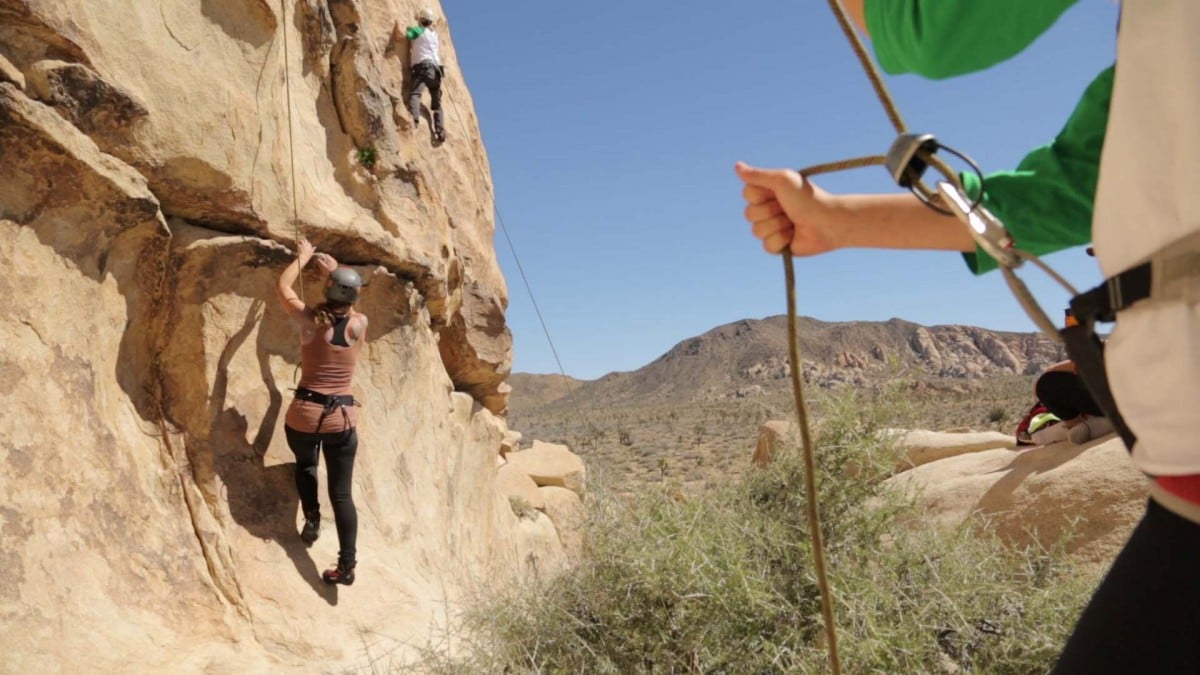 Day 4: Rope coiling and guide's belay lessons
The fourth day begins and you'll listen to a rope coiling lesson and a guide's belay lesson and demonstration on ground level. Today you'll also participate in the fifth vertical drill. Top rope climb to anchor, self-anchor, and belay partner up via the "guide's belay" and walk off formation. After you've had your lunch, you'll continue working on the fifth vertical drill for 3.5 hours.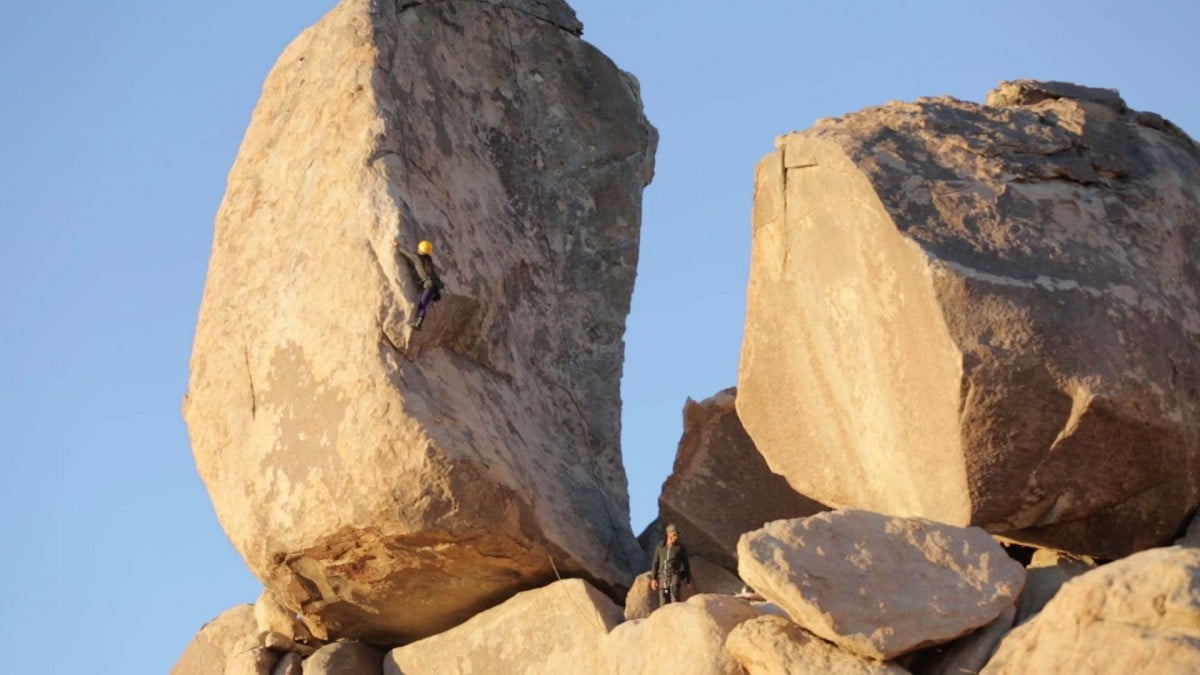 Day 5: Lead climbing and following and debrief
The first 30 minutes of the last day will be spent by looking at a ground demonstration on lead climbing and following. The last, sixth, vertical drill includes lead climbing to top of the climb, building anchor, belaying the follower up and descending via a "walk-off". At 11.30 am, there will be a debrief and you'll depart Joshua Tree National park.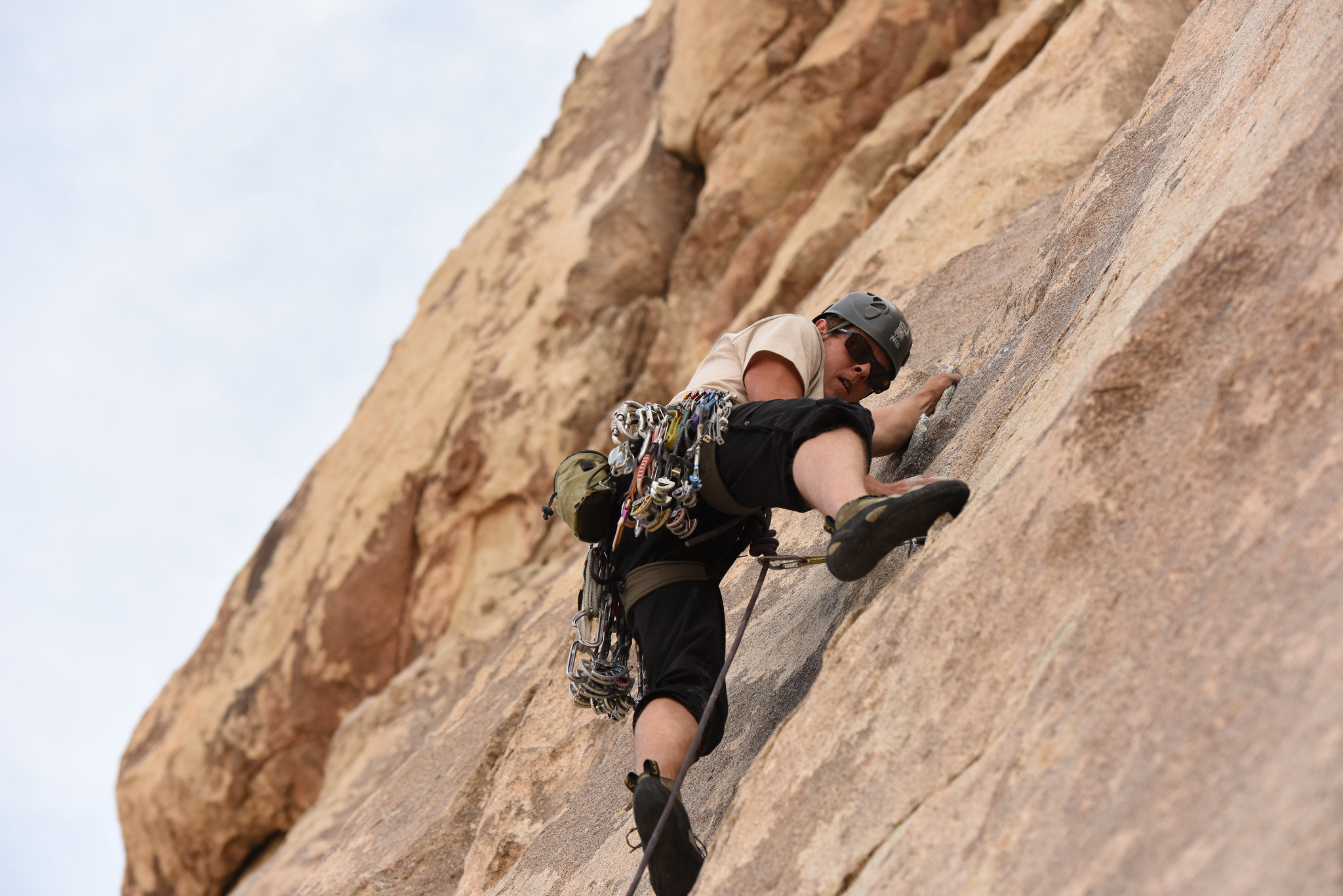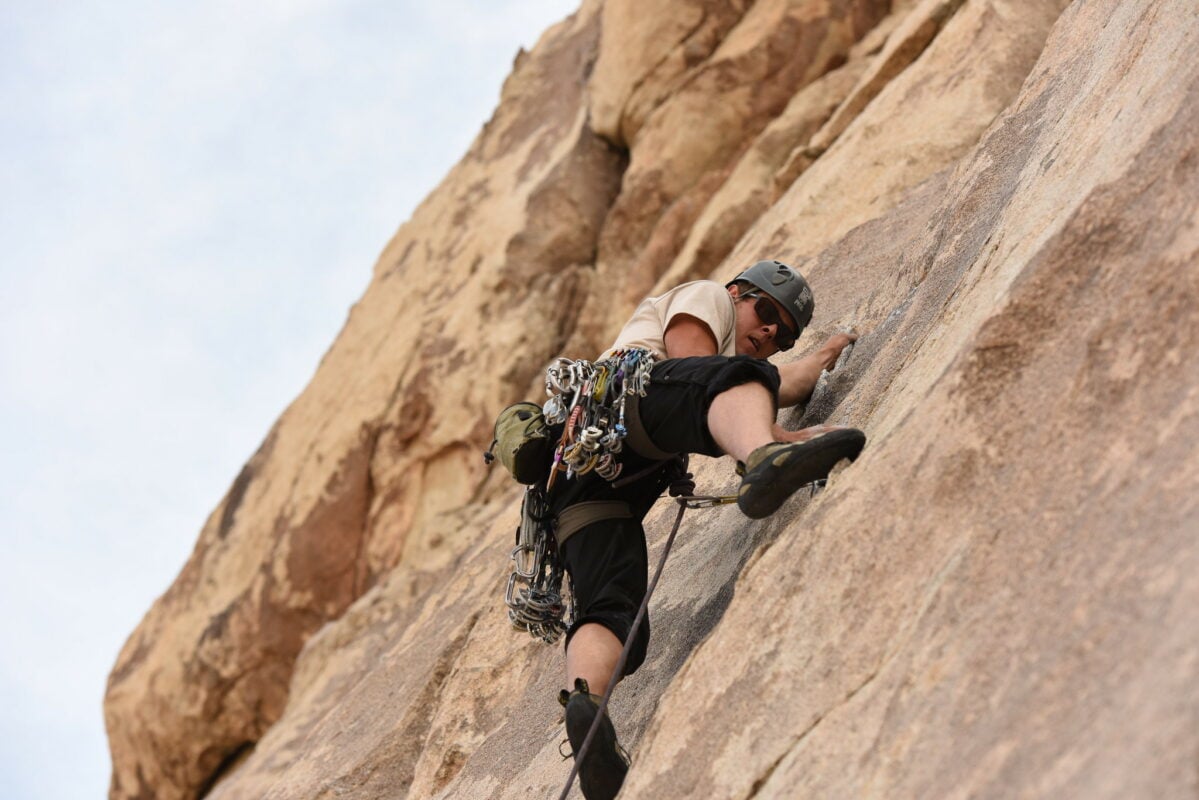 Meet your guides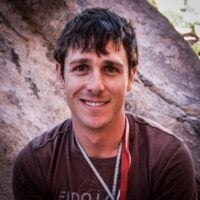 Mike Donaldson
Mike grew up in Colorado and, as a result, carries the mountain spirit in his chara...
View details
Fabian Schillings "Fabi"
Fabian Schillings "Fabi"
AMGA Rock Instructor
Fabi discovered rock climbing at a young age. Extensive trips to Yosemite, Joshua T...
View details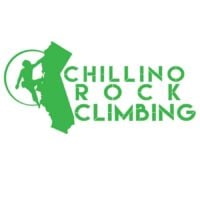 Chillino Rock Climbing
Chillino Rock Climbing
Chillino Rock Climbing has been offering professionally guided adventures and class...
View details
Al Duke
about
Chillino Rock Climbing
on 57hours
Fun experience with multiple levels of climbing. Kyle was amazing, had a great time.
Eric O.
about
Chillino Rock Climbing
We had an awesome time rock climbing in Joshua Tree with Chillino Rock Climbing. Fabi and Mike were very professional and knowledgeable. They were excellent guides and very patient and enthusiastic with all of us. We never felt unsafe at any point during our adventure. All of their equipment is in excellent condition. We will be back for more!
Gretchen O.
about
Chillino Rock Climbing
This was SO MUCH FUN!!! A friend of ours put together a trip to Joshua Tree for a climbing adventure for 7 of us. This would be my first time climbing outdoors, and only my 3rd time climbing, at all. My boyfriend and I would definitely be ranked as beginners.
Upon our arrival, Fabi and Mike greeted us warmly in the parking lot and led us to the spot where everything was already set up and ready to go. They outfitted us with harnesses and shoes and made sure we were comfortable and properly fitted. They gave us a lesson in proper knot tying and quickly answered any questions we threw their way. Prior to climbing, they also made sure the belayer was properly trained, and able to handle the task of making sure their climber could climb up and that they could also lower them safely back to the ground.
There were 7 of us, and 2 guides, and I felt like the attention was one on one. Whenever a question or concern would arise, we could easily ask either Fabi or Mike, and they were right there to help! They helped any way they could, and even took on the task of belaying us on occasion. They were quick to offer the climbers tips on handholds and where to put our feet to help us succeed in getting to the top. We also got a surprise lesson in rappelling which was terrifying, fun and unexpected!
In summary, this was a fabulously planned and well put together adventure. I don't think there is anything they could do to improve their service!
Also!!!! Very important!! Please scroll to the bottom of their yelp page— there are FORTY MORE 5 STAR reviews that yelp has "not recommended."
Pam D.
about
Chillino Rock Climbing
Fabi led my first outdoor rock climbing trip at Joshua tree, he made sure to go over all the safety points and I felt very confident and safe the whole time. The group he led was very experienced, as well as supportive. I would definitely go climbing again with Chillino rock climbing!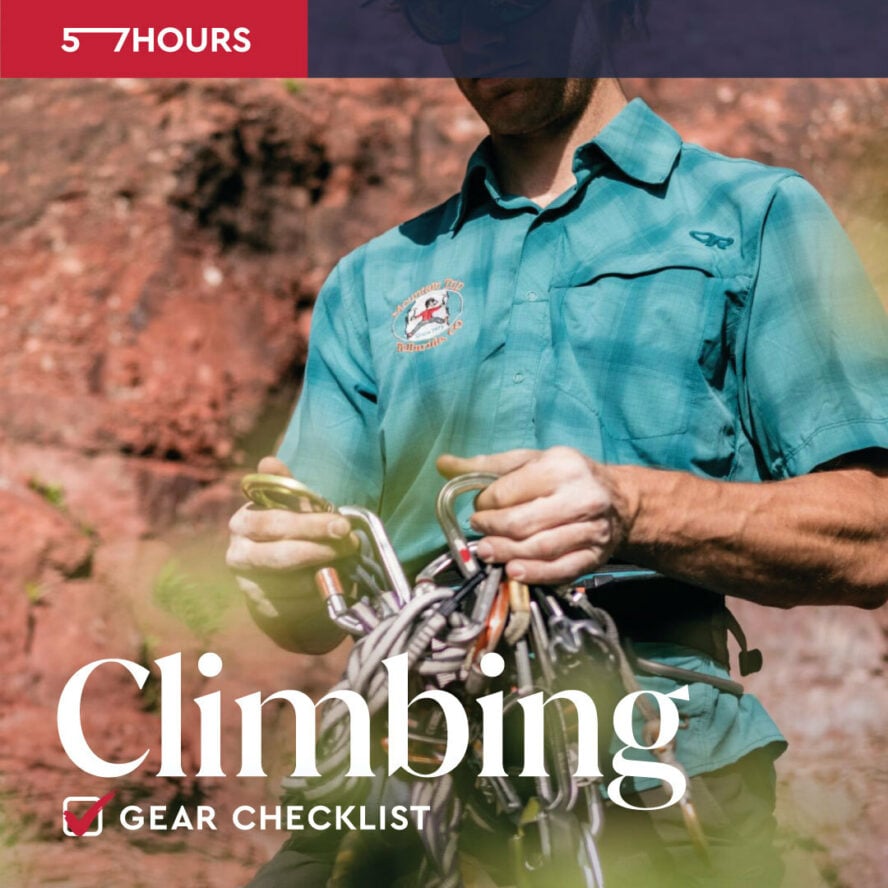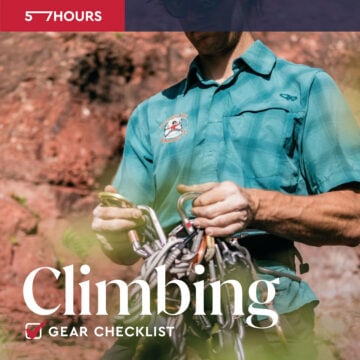 Download rock climbing gear checklist
Prepare for the trip.
Check your inbox
Things to know
Covid measures in Joshua Tree NP, California
57hours is committed to providing safe outdoor adventure experiences. We require all guides using our platform to have a COVID-19 safety plan and to make the details of that plan accessible to travelers. In most cases, group sizes will be reduced, guides will avoid overcrowded locations, and other safety measures will be met depending on the location and activity.
We also expect clients to respect local regulations and take measures to protect themselves, guides and the communities they're traveling to. For more information on COVID-19 measures in Joshua Tree NP, CA, please refer to the California State website and the Centers for Disease Control and Prevention website.
Please contact us if you have any questions or require further information. We are happy to provide you with the most up-to-date information!
What's included?
What you get on this adventure:
An experienced, local rock climbing guide with extensive knowledge of the area
5
days of rock climbing in Joshua Tree NP
Technical rock climbing gear
Camping in tents
Joshua Tree NP CUA and general liability insurance
Campground reservations, acquisitions, and fees
Water and waste logistics during the backcountry trip
Rock site acquisition and management
What's not included:
Transportation
Accommodations before and after the trip
Meals and snacks
Camping equipment (sleeping bags, sleeping pads, tents, etc.)
How fit do I need to be?
If you can climb a ladder, you're good to go. Being in good shape is always a plus but far from necessary. Rock climbing is all about using good movement technique rather than muscling up a cliff using brute strength. To ensure you have a fun day, your guide will choose routes that best suit your skill and fitness level.
What if I've never climbed before?
Joshua Tree National Park has plenty of options for beginner climbers. Whether you've never climbed before or are transitioning from the gym to outdoor climbing, your guide will customize the day to suit your skill level and objectives. With a guide by your side, you'll learn something new, stay safe on the rocks, and most importantly, have fun!
For intermediate to advanced climbers,Joshua Tree National Park has loads of routes to spend the day on. Your guide will discuss your objectives and customize the day to your goals. Let your guide plan the day so you can focus on developing your skills while climbing the classic routes or best hidden gems the area has to offer.
What about required equipment?
All technical climbing equipment will be provided by your guiding service. However, if you have your own gear, feel free to bring it. You'll need:
Helmet
Harness with a locking carabiner, belay device, and chalk bag
Ropes
Rock shoes (included in the price, but we recommend bringing your own if you have them)
Climbing hardware (quickdraws, cam devices, stoppers, etc.)
Here's a list of the equipment we suggest you bring:
Day pack large enough to carry all the items listed (around a 40L bag)
33+ gallon bags
Day pack for day hikes
Sleeping bag (rated to 15 F)
Sleeping pad (Ensolite or Therm-a-Rest)
Lightweight tent
Plastic or nylon ground sheet
4 water bottles (at least 1 quart capacity each)
Synthetic or wool socks
Tennis shoes
Closed-toe hiking or approach shoe
Medium weight long underwear top
Lightweight long-sleeved, hiking shirt
Synthetic pullover or wool sweater
Rain jacket or poncho
T-shirts
Warm down jacket for cold weather
Medium weight long underwear bottoms
Rain pants
Lightweight hiking pants (zip-off shorts style)
Quick dry board shorts
Warm fleece pants
Underwear
Synthetic or wool gloves or mittens
Synthetic or wool hat
Baseball cap or sun visor
Bandanas
Meals and snacks
Toiletries (sunscreen, lip balm, bug spray, toilet paper, toothbrush, tooth paste, etc.)
Sunglasses
Headlamp
Journal or notebook and pencils
Cup, rounded plate or bowl, spoon, and fork
Medications
Extra glasses — optional
Extra batteries — optional
Binoculars — optional
Camera — optional
Dress comfortably and for the weather in clothes you can move in. We suggest bringing clothing appropriate for the season. Layers are best and don't wear jeans.
Group sizes and age requirements
Group sizes and prices:
The group size for this trad rock climbing camp is up to 18 campers with 2-5 guides at a 4:1 guest-to-guide ratio.
It takes a minimum of 3 participants for this trad climbing camp to operate.
Cost is per person and it doesn't decrease as the group grows.
Trad climbing camp in Joshua Tree National Park can be arranged for bigger groups. Contact us prior to booking.
Min. age requirements:
If you are older than 18, you're good to go.
Minors younger than 18 may be permitted to climb on a case-by-case basis, but must be in the presence of a parent or legal guardian.
If your group has climbers under the age of 18, contact us prior to booking to make arrangements.
Deposits and cancellation policy
A 30% deposit to secure your place is due upon booking. The remaining amount is paid 3 months (90 days) prior to departure. Once the trip is confirmed by the guide, the cancellation policy stated below applies.
To receive a full refund you may cancel your trip at least 3 days (or 72hrs) before your scheduled trip.
There is no refund if canceling within 72hrs of your scheduled trip.
Getting there and meeting location
To get to Joshua Tree National Park, most people fly into Palm Springs International Airport (PSP) 45 minutes away from Joshua Tree National Park. From there, you can drive or take a bus.
Once you and your guide agree on the details of your itinerary, you'll meet your guide at different locations/climb sites throughout the program. Exact locations will be announced before each day. The camp will take place at Belle Campground sites #2, #4, and #5. The guide will choose the appropriate terrain dependent on conditions and the ability of the group.