The Ultimate 2023 Holiday Gift Guide for Outdoor Adventurers
We all have enough stuff. We don't all have enough adventure. This holiday season, play outside instead and give someone on your list the experience of a lifetime.
Has your mom always talked about taking climbing lessons but never given it a shot? Would your dad like to try his hand at a day of mountain biking in the Colorado mountains? Would your spouse enjoy a weekend of backcountry skiing with you and a few friends? Do you want to introduce your kids to outdoor adventuring in a fun and safe way? We've got you covered.
This is the holiday gift guide for the people in your life that value experiences over things — for those that want to do something, not just open something. A guided tour or private lesson is a great way to connect with the ones you love by getting outdoors and sharing in one of life's adventures together. It's also a gift that they'll remember forever. From privately guided solo adventures to backcountry group adventures, adventures for two, family-friendly trips, and first-timer lessons — we've got ideas for every person on your list, no matter how comfortable outdoors they are.
Here are our 2023 top guided adventure picks for holiday gift-giving:
Our Favorite Gift for New Yorkers
Kitesurfing lessons in NYC
When most people think of NYC, they think of Times Square, Rockefeller Center and strolling through Central Park. What they might not know is that there's incredible kitesurfing right in Brooklyn. So hit the water and view the Statue of Liberty from a vantage point like no other.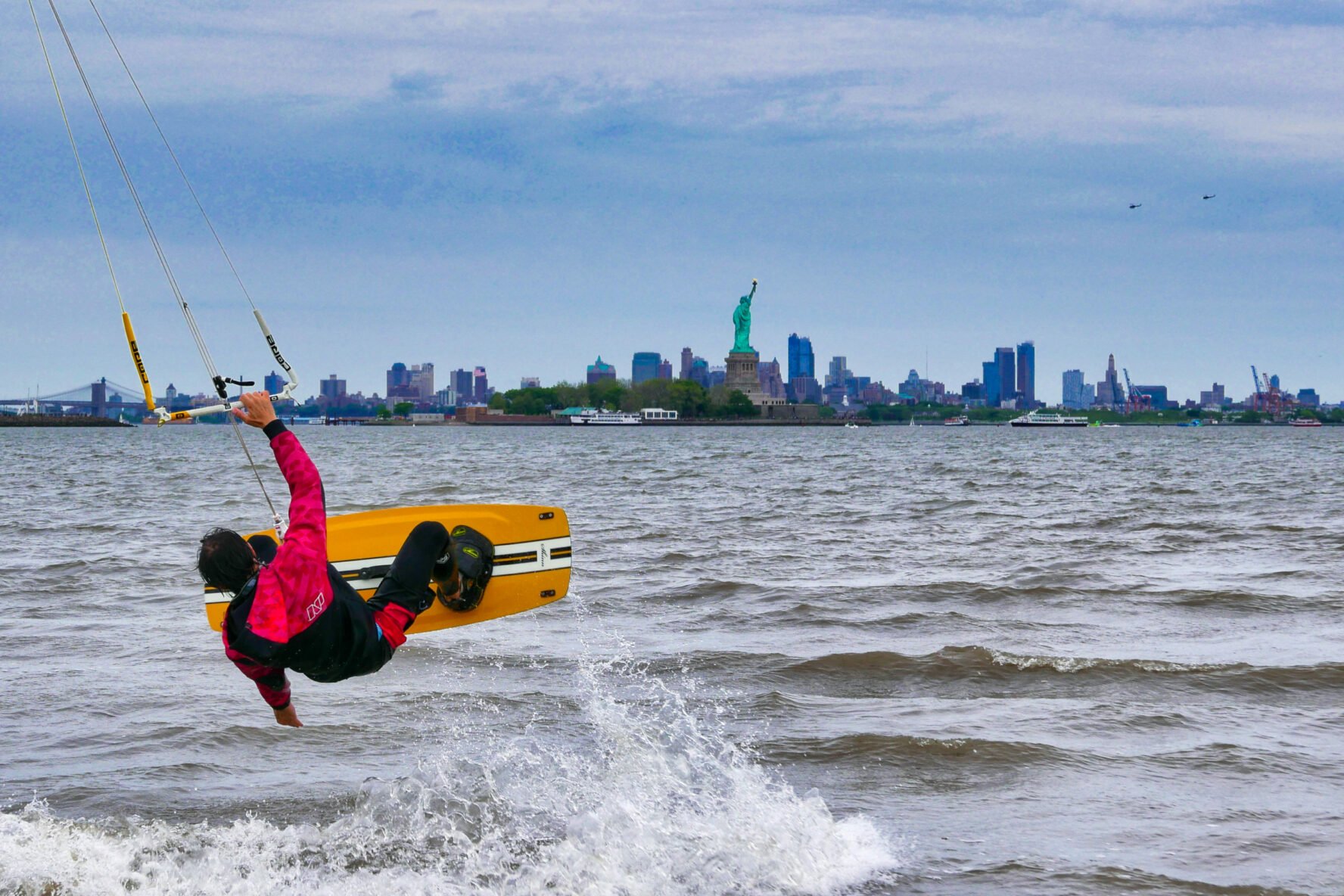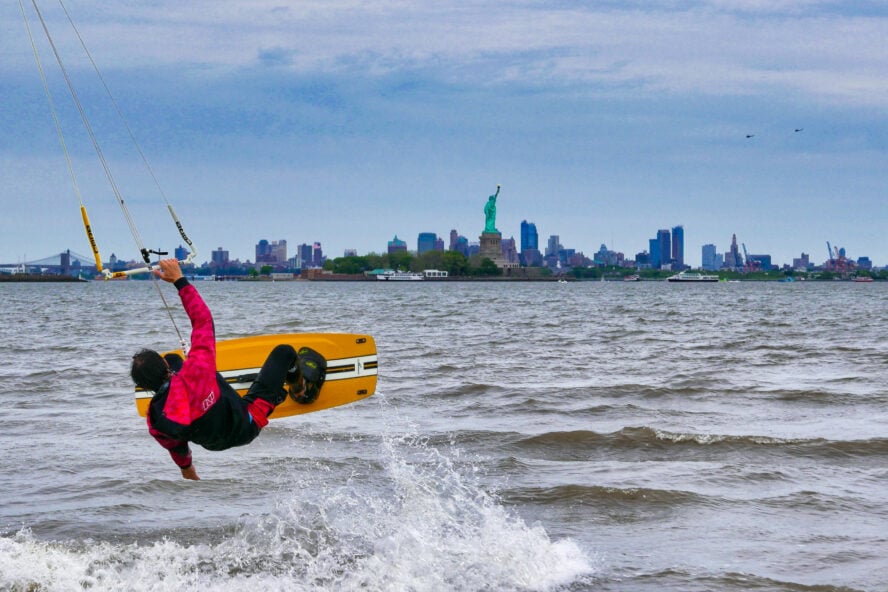 Why not progress your skills in your own backyard before heading to a more tropical location? With waist-deep water and plenty of wind, NYC is the perfect place to learn how to kitesurf. A beginner clinic teaches all the basics — and then some.
If you live in New York and want to learn or sharpen your skills, there are world class spots available right at your fingertips.
Viktor Marohnic, 57hours founder, outdoor adventurer and NYC kitesurfer
Read full review
Over several days (this clinic combines three courses into one), you'll cover everything needed to feel confident on the water alone. From wind, weather, and kites, to taking off, directional body drags and self-rescue, this beginner package will leave the student feeling more confident and safe on the water.
Learn more about kitesurfing lessons in NYC here.
Our Favorite Family-Friendly Adventure
Guided Day Hiking in Yellowstone National Park
Forget Disneyland, Yellowstone is where it's at. With the world's largest collection of geysers and rainbow-hued thermal pools that look out-of-this-world, Yellowstone is a magical place that will leave your children in awe. Skip the long lines at Splash Mountain and feel the mist from standing next to a real, 200ft-tall waterfall. The herds of bison roaming the park are the icing on the cake.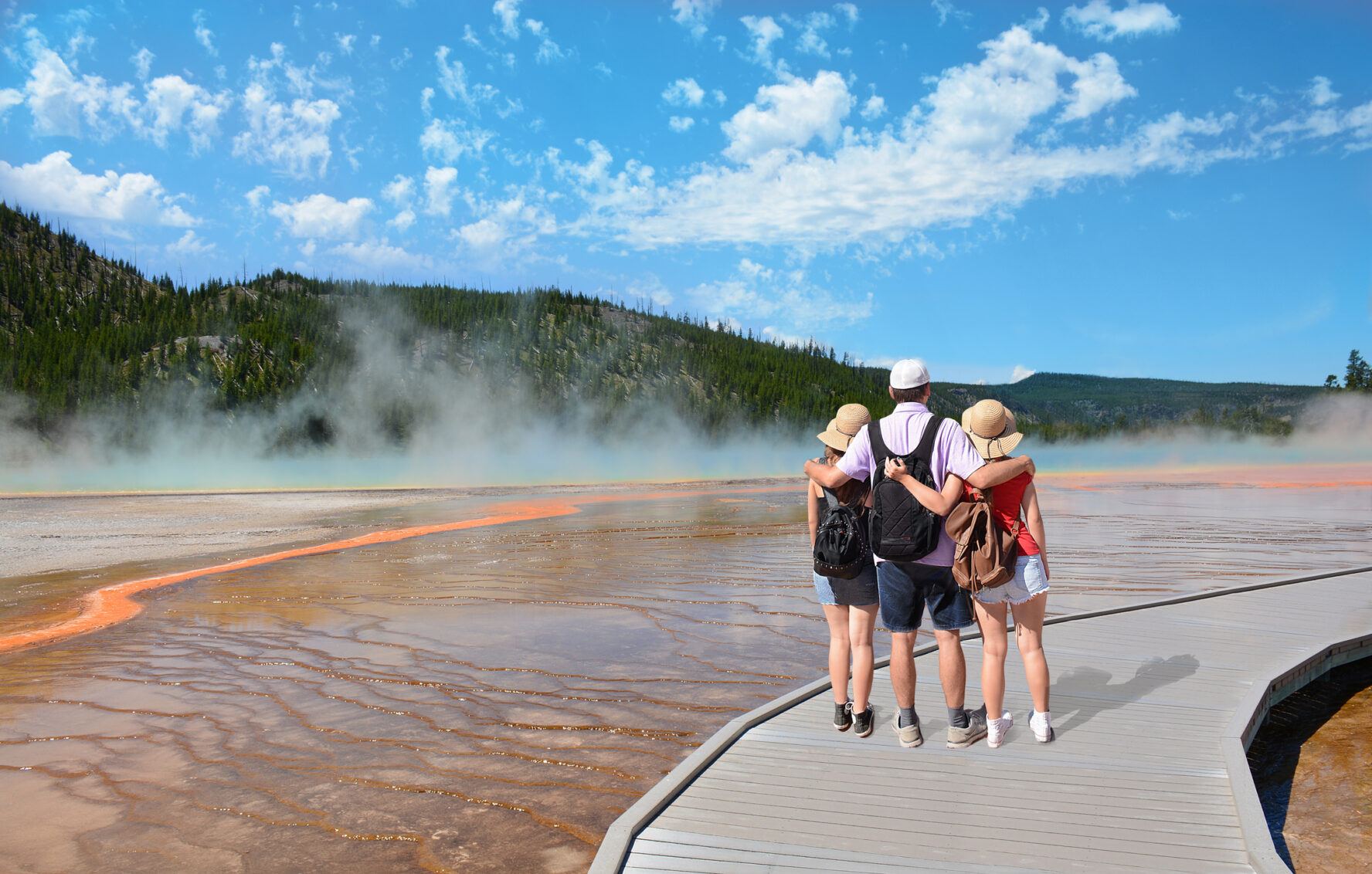 Leave all the heavy lifting to a guide and take the stress, worry and planning out of the vacation equation. You and your family simply show up, ready to adventure. Traveling with young children? That's ok! Traveling with grandparents? That's ok, too! Customize your day hike to suit the needs and skill levels of everyone within your party.
Every family needs to make the pilgrimage to Yellowstone at least once. It's epic. It's the kind of place your kids will dream about taking their kids one day.
Ebony Roberts, senior editor at 57hours Magazine
Summer is the most popular time to go, and the park gets crowded, so beat the masses and book your trip to America's first National Park early. Shoulder season provides some great, less-crowded opportunities too, so if you're up for chillier weather and can handle Mother Nature's unpredictability, consider visiting in spring or fall.
Learn more about family-friendly guided day hiking in Yellowstone here.
Our Favorite Gift for Beach Bums
Private Lesson With a Surf Legend in Santa Cruz, California
Learn to surf from a pro. Surfing big waves since the early 90s, Richard Schmidt is a name that's earned massive respect within the surfing community over the last few decades. A private lesson with him will have you comfortable on your board, riding waves and advancing your skills faster than you can say, "I wish I knew how to surf."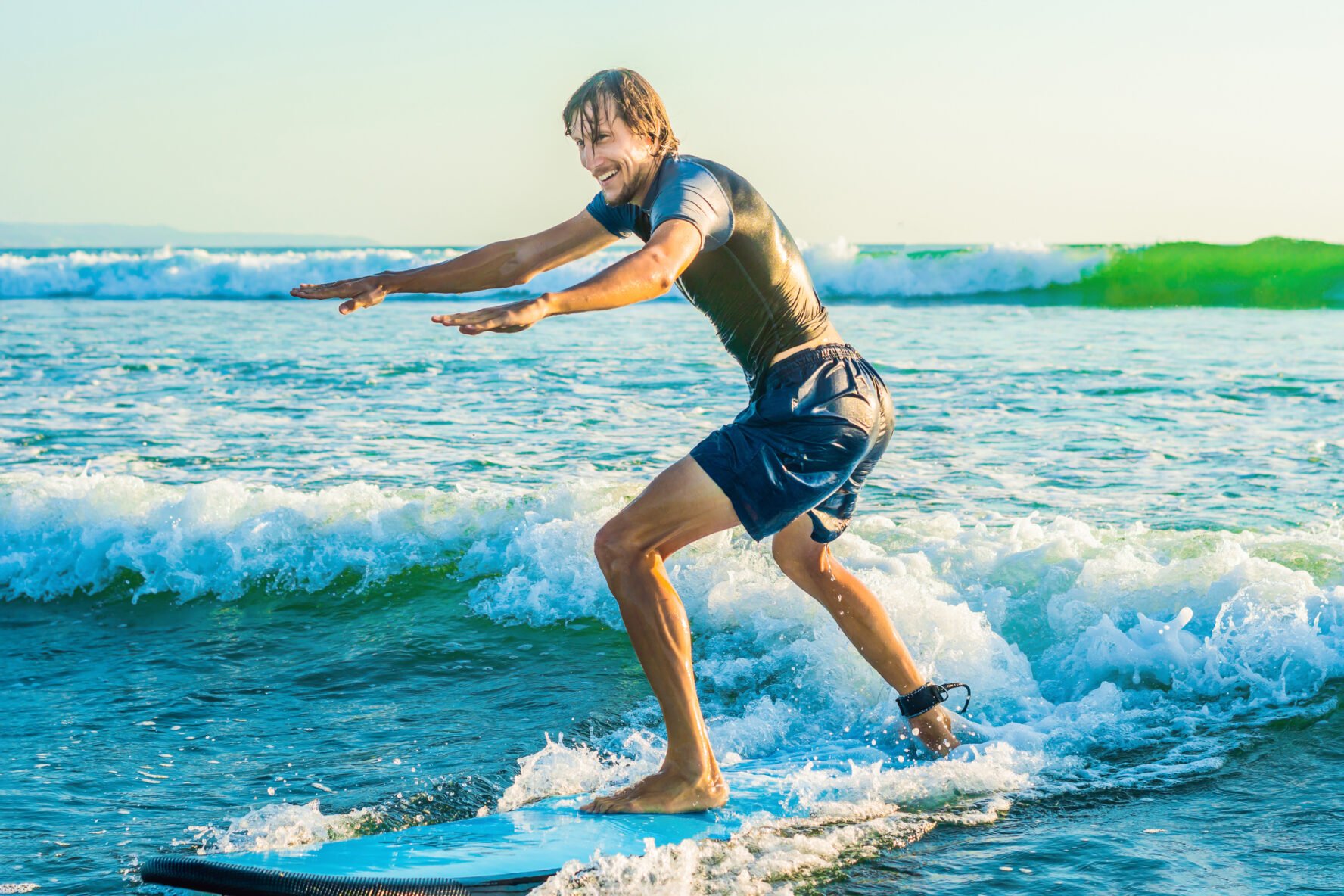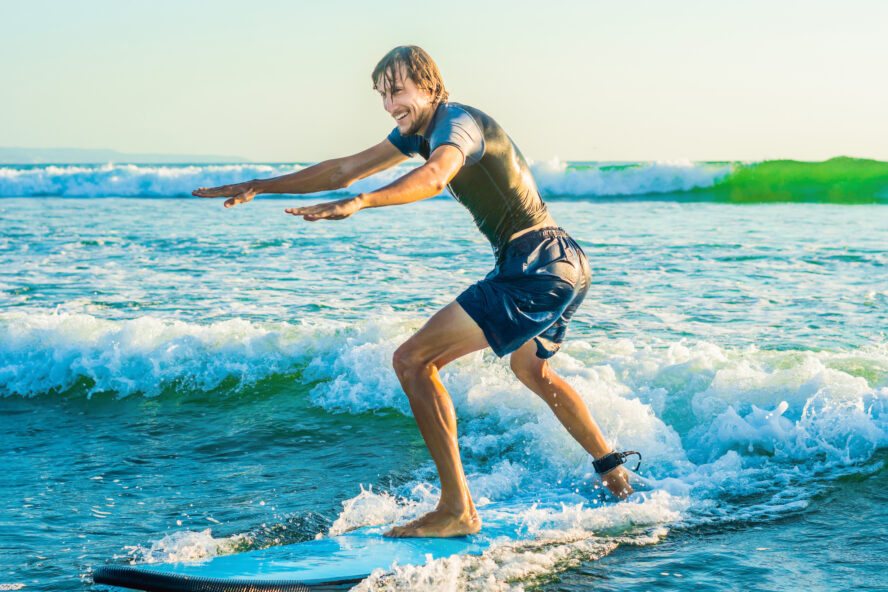 For the last 40 years, Schmidt Surf School has been teaching would-be surfers the ropes on the beaches of Santa Cruz. Schmidt himself has taught surfers from as young as three and as seasoned as seventy the ways of the surfboard. Through his years on the water, he's developed the "Schmidt Guarantee," which guarantees that you'll stand up and ride down the face of a wave on your first lesson. When it comes to learning any outdoor adventure sport, you can't beat that kind of progress.
There's a reason Santa Cruz is known as one of the best surf cities in the country. Whether you're looking for a big swell or are new to the sport, there are surfing spots for all skill levels.
Rebecca Parsons — Southern California based surfer and 57hours contributing writer
Read full review
If there's someone in your life who has dreamed of surfing but hasn't taken the plunge, a private lesson with Richard is the place to start. If they end up bitten by the surf bug in Santa Cruz, Richard Schmidt Surf School also offers week-long surfing camps in Costa Rica.
Learn more about taking a private surf lesson with Richard Schmidt.
Our Favorite Outdoor Climbing Adventure
Rock Climbing in Joshua Tree National Park, California
Drive two hours from LA and find yourself immersed in the wonder that is Joshua Tree — the largest guided rock climbing destination in the US. Whether you've never made it past the climbing gym onto a real crag or you've got plenty of experience but are looking to develop more advanced techniques, there are hundreds of routes to choose from here, and a guide will direct you to the ones best-suited ones to your skill level.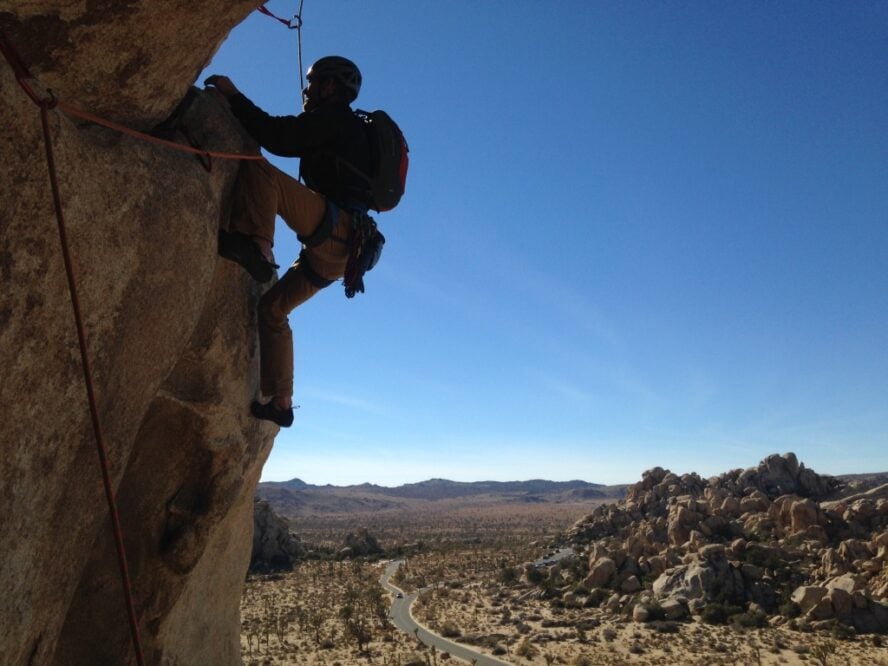 For those new to the sport, a guide will introduce the fundamentals of climbing, like belaying a lead climber, anchors, knots, lowering and rappelling. Options for more experienced climbers include learning to lead traditional multi-pitch routes and developing crack climbing techniques. Take new-found techniques back to the city to practice at the local indoor climbing gym, then make the trek to JTree a couple of weeks later and do it all over again. We promise, climbing here never gets old.
With a massive climbing culture and incredible landscapes, Joshua Tree rightfully earns its place as one of the premier climbing destinations in the US.
Cody Bradford, In Memory: AMGA certified rock guide and 57hours ambassador
Read full review
If you plan to stay in Joshua Tree for the weekend, be sure to check out all it has to offer once the sun goes down. The climbing culture is super welcoming, and after a night out, you're sure to make some climbing buddies to meet up with during your next trip out.
Learn more about guided rock climbing in Joshua Tree here.
Our Favorite Group Adventure
Guided Backcountry Skiing in Rogers Pass, BC
Sure, Vegas in the winter is fun, but backcountry skiing in Rogers Pass with a group of pals is more fun. If it's time to get the friends together for an extended weekend, book a three-day ski tour in the land of champagne powder and mile-long descents.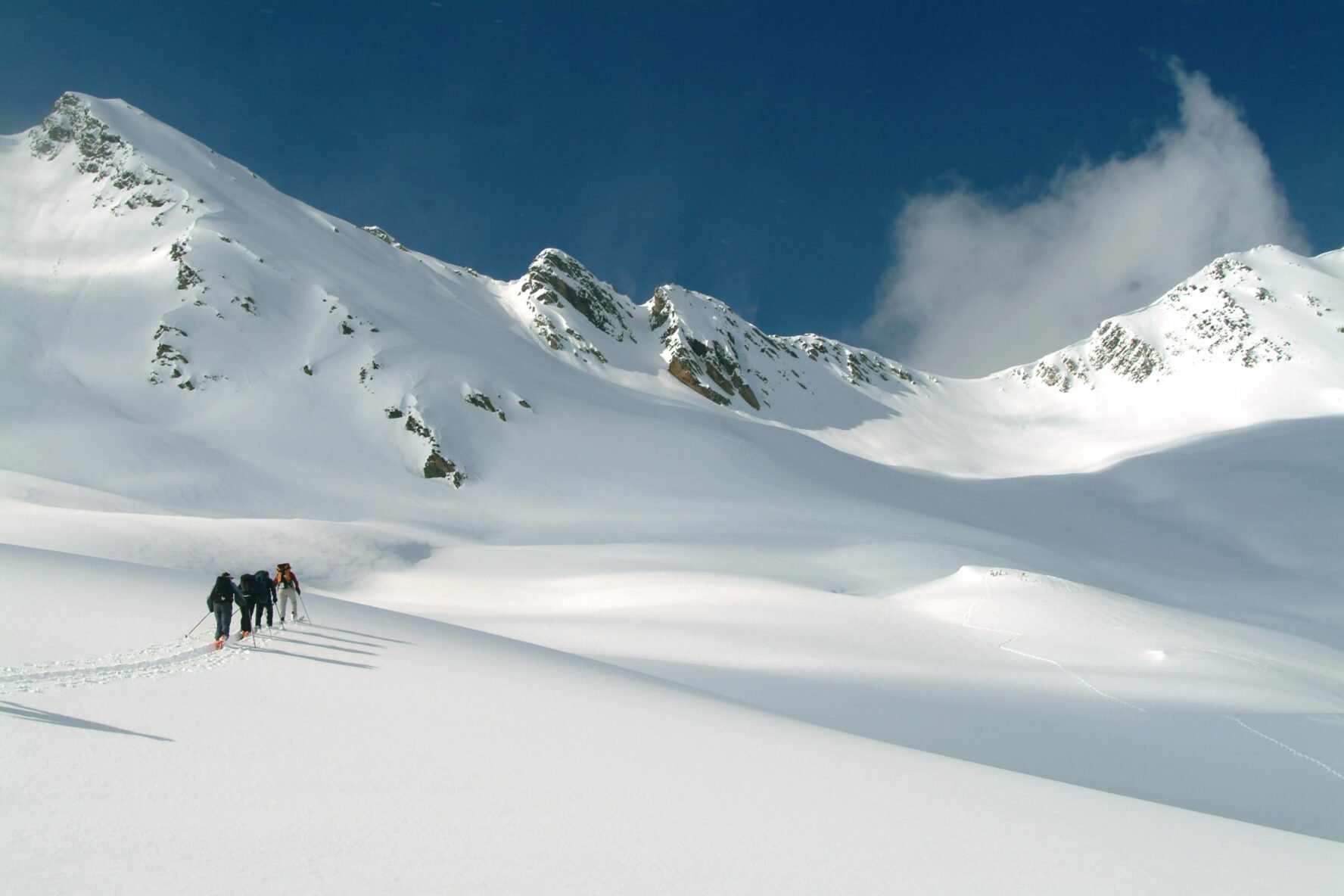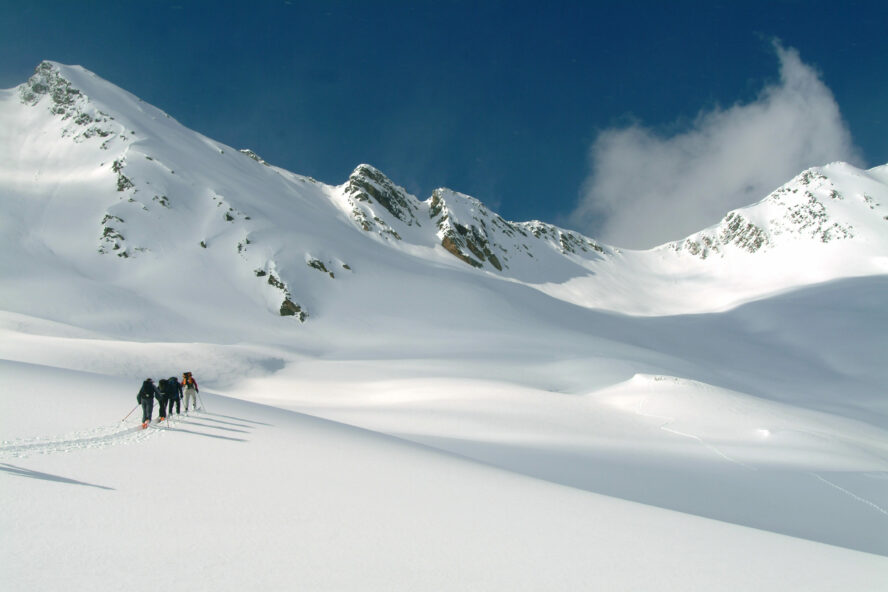 What better way to ring in the New Year or throw the ultimate bachelor or bachelorette party, then to head out for a long-weekend of backcountry skiing with your best buddies. Known as the "backcountry skiing capital of Canada," Rogers Pass is an easily accessible playground for outdoor adventurers. There are 134 slide paths right off the Powder Highway, but with winter restrictions, avalanche risks and backcountry permits to worry about, hiring a guide means all you have to do is show up and ski.
Our group of friends felt tighter since none of us tried to play leader. We were all in it together, which in many ways, made the trip even better for us.
Greg Hill, ACMG ski guide on his own guided backcountry adventure with four friends
Read full review
Stay in Golden or Revelstoke and enjoy a night on the town, or up the adventure ante and opt for a few nights of backcountry hut living. This is the kind of adventure that will bond your group closer together and have you reminiscing about for years to come.
Our Favorite Outdoor Adventure for Two
Mountain Biking in Crested Butte, Colorado
When the snow melts and the last skier has hung up their poles for the season, it's time to dig the bikes out and hit the trails in Crested Butte. It turns out that the "last great Colorado ski town" also happens to be one of the best mountain biking towns in the country. With exceptional singletrack routes, a day of guided mountain biking in this adventure sports mecca will have you yearning to pack up your belongings, relocate here, and mountain bike full-time.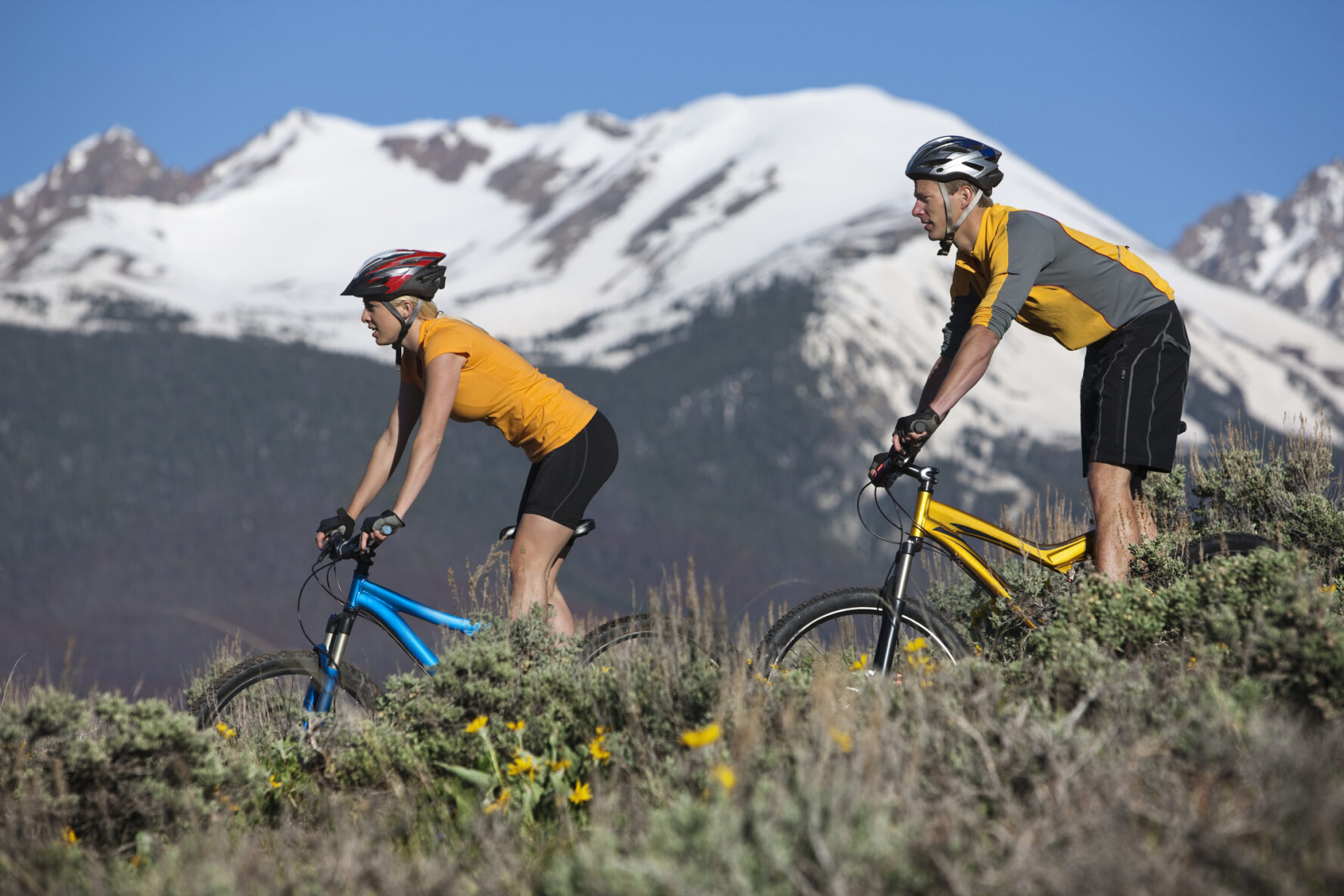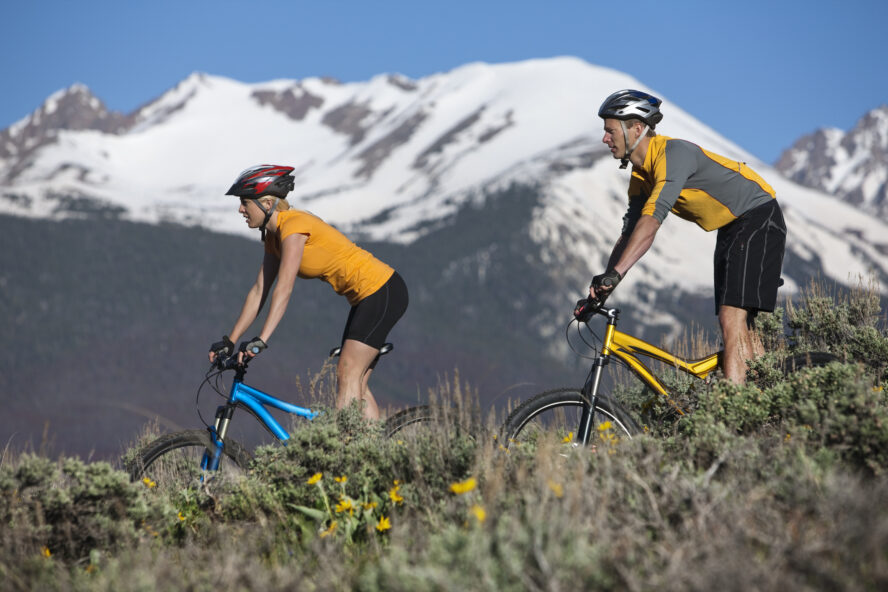 Crested Butte is home to a vast network of trails — more than 700 miles worth. One of the only ways to make cruising through CB's wildflower valleys and ripping on its classic alpine routes better is to do it with someone else. So when the spring flies and you're itching to get outdoors, head to Crested Butte with a biking partner for a few days of riding with local guides who can show you the best spots.
The 401 Trail, Teocalli Ridge, Strand Hill, Doctor Park, Lupine and many more trails are so easily accessible and so much fun to ride that they never, ever get old.
With a mountain bike tour for two, your guide can tailor the day to suit your skill level and to focus on any objectives you have as a pair. If you've never been on mountain bikes before, sign up for a beginner's package and let an expert show you the ropes. If you and your partner are experienced shredders, a pro will introduce you to the most challenging routes for the ultimate adrenaline rush.
Learn more about mountain biking in Crested Butte here.
Our Favorite Once-in-a-Lifetime Outdoor Adventure
Hiking the Laugavegur Trail in Iceland
As a vacation destination, Iceland already sits at the top of most bucket lists. For outdoor lovers, it has it all — Northern Lights, hot springs, black sand deserts, geysers, glaciers, volcanoes, mountains, waterfalls and icebergs. It's got all the makings for a picture-perfect trip. Add in a thru-hiking trek of the 34-mile-long Laugaveuger Trail, and it may just be the best summer vacation your family will ever experience.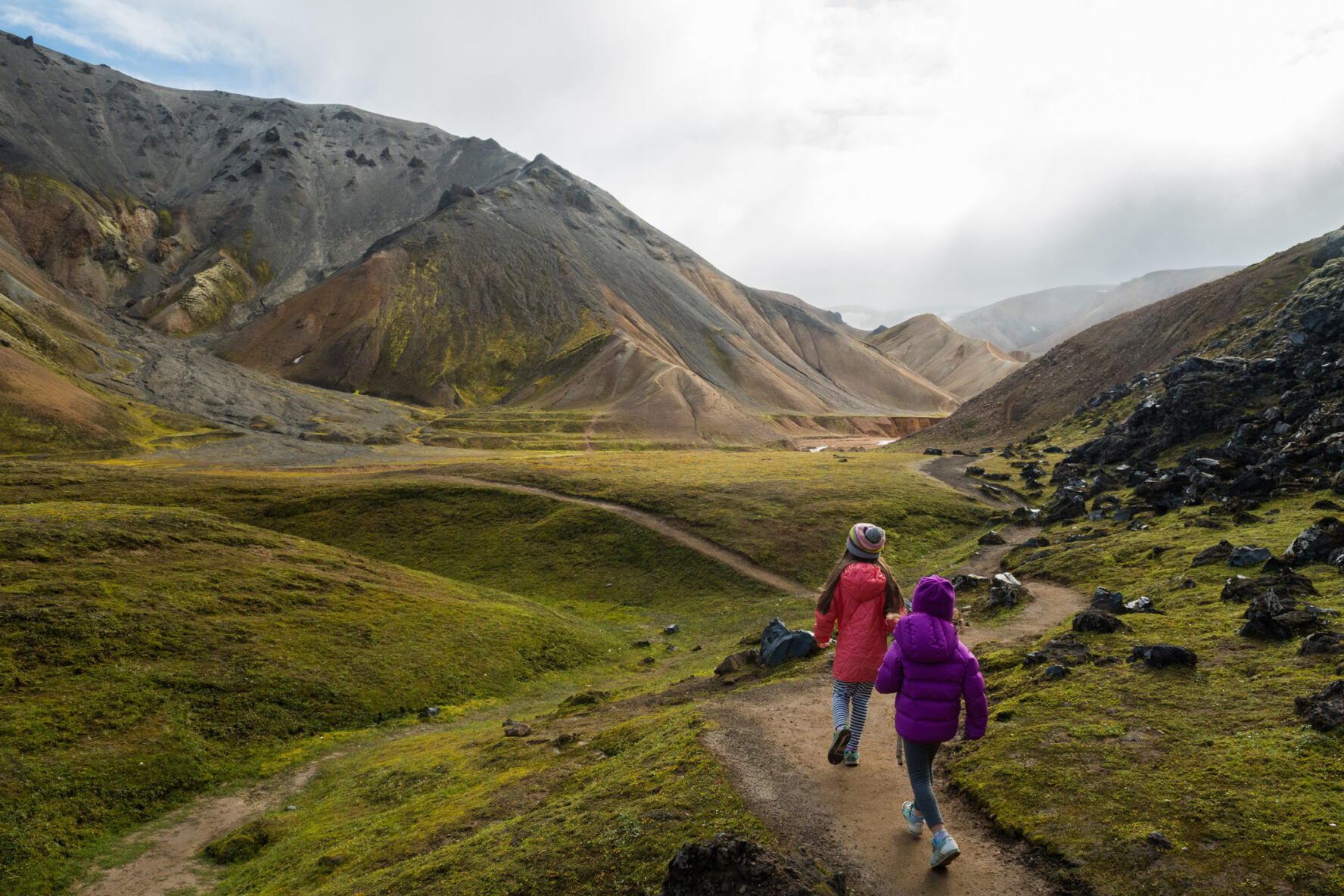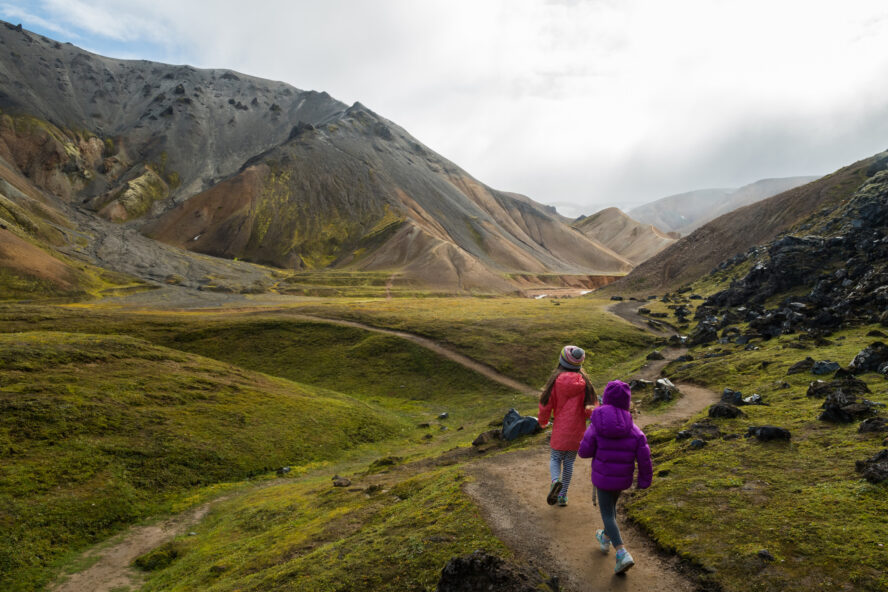 Iceland's dramatic, out-of-this-world landscapes and geothermal features give Yellowstone a run for its money. One the Laugavegur Trail, you'll hike from Landmannalaugar, past colorful rhyolite mountains, lava fields, bubbling hot springs and more, to end in the green valley of Thórsmörk — a place that owes its name to the Norse god of thunder, Thor. The capping-off point is Eyjafjallajökull, both a glacier and a volcano (which erupted in 2010), it's the perfect spot to end your thru-hiking journey.
This trail is like a portal to another world… [It's] one of the most incredible shorter thru-hikes, mile for mile, anywhere in the world.
If you're hiking with kids, there are a variety of adventures in Iceland to choose from depending on their ages. If you're packing younger children along, a two-day highlights trek might be more your speed. If you've got teenagers in tow, opting for the full 5-day trek through Iceland's southern highlands, sleeping in mountain huts or camping under the stars, will be a journey they'd never forget.
Learn more about thru-hiking the Laugavegur Trail here.
Our Favorite Avalanche Education Course
AIARE Level 2 at Ymir Lodge, January 20-25, 2023 in Nelson, BC
This avalanche education course is an opportunity to learn and ski with a couple of backcountry legends. On January 20, 2020, Colin Zacharias and Rob Coppollino will deliver the AIARE Level 2 curriculum at Ymir Lodge in Nelson, B.C. Over four and a half days, students who have already earned their Level 1 certification will learn the art, science and practice of avalanche risk management and decision making, then apply it in the field, putting their newfound skills to the ultimate test.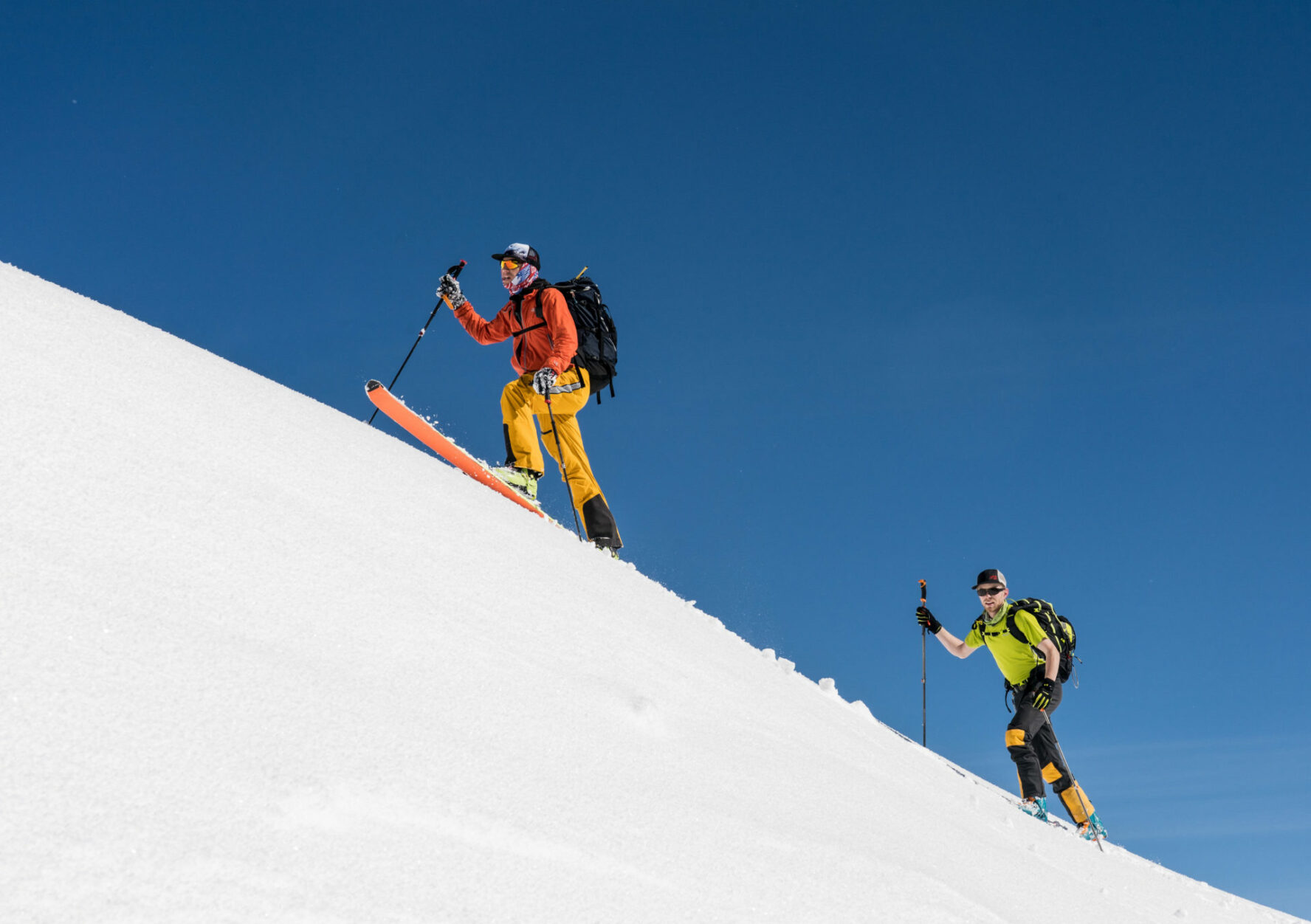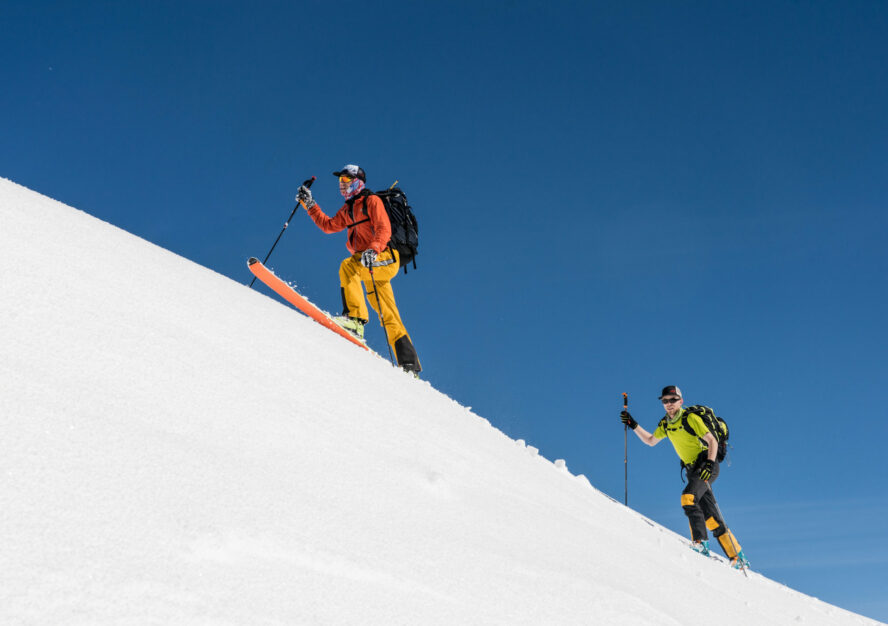 Colin Zacharias has been an internationally licensed mountain guide for the past four decades. During that time, he's been the snow-safety director at the Calgary Olympics, head guide at CMH-Bugaboos Lodge, AIARE's technical director for the past half-decade, and the lead author of the new AIRE curriculum. Rob Coppolillo is the co-founder of Vetta Mountain Guides, an internationally certified IFMGA mountain guide, an author (currently working on his third book!), and instructor.
Colin [Zacharias] is a super high-level guide and educator. You literally cannot get avalanche educated by a more qualified person.
Colin Garritty, Avalanche Canada forecaster
This is the only recreational avalanche course Colin delivers in 2023. Count on pit demos, evening lectures and countless in-depth discussions. For the backcountry traveler in your life, this is the ultimate gift of a lifetime (and one that could save their life).
Learn more details on the upcoming course here.
To make gift-giving easier, 57hours is offering 10% off all outdoor adventures this holiday season with the code 57HOLIDAY. Sign up for our newsletter to activate your promo code. Not sure which adventure to go for? 57hours now offers gift cards. Does it get any easier than that?
Don't see something that suits what you're looking for? We have a ton of other adventures to choose from. Still don't see something? Send us an inquiry! We'd love to recommend the perfect outdoor trip for the people in your life. Adventure is calling. Will you answer?