Santa Cruz | California
Surfing in Santa Cruz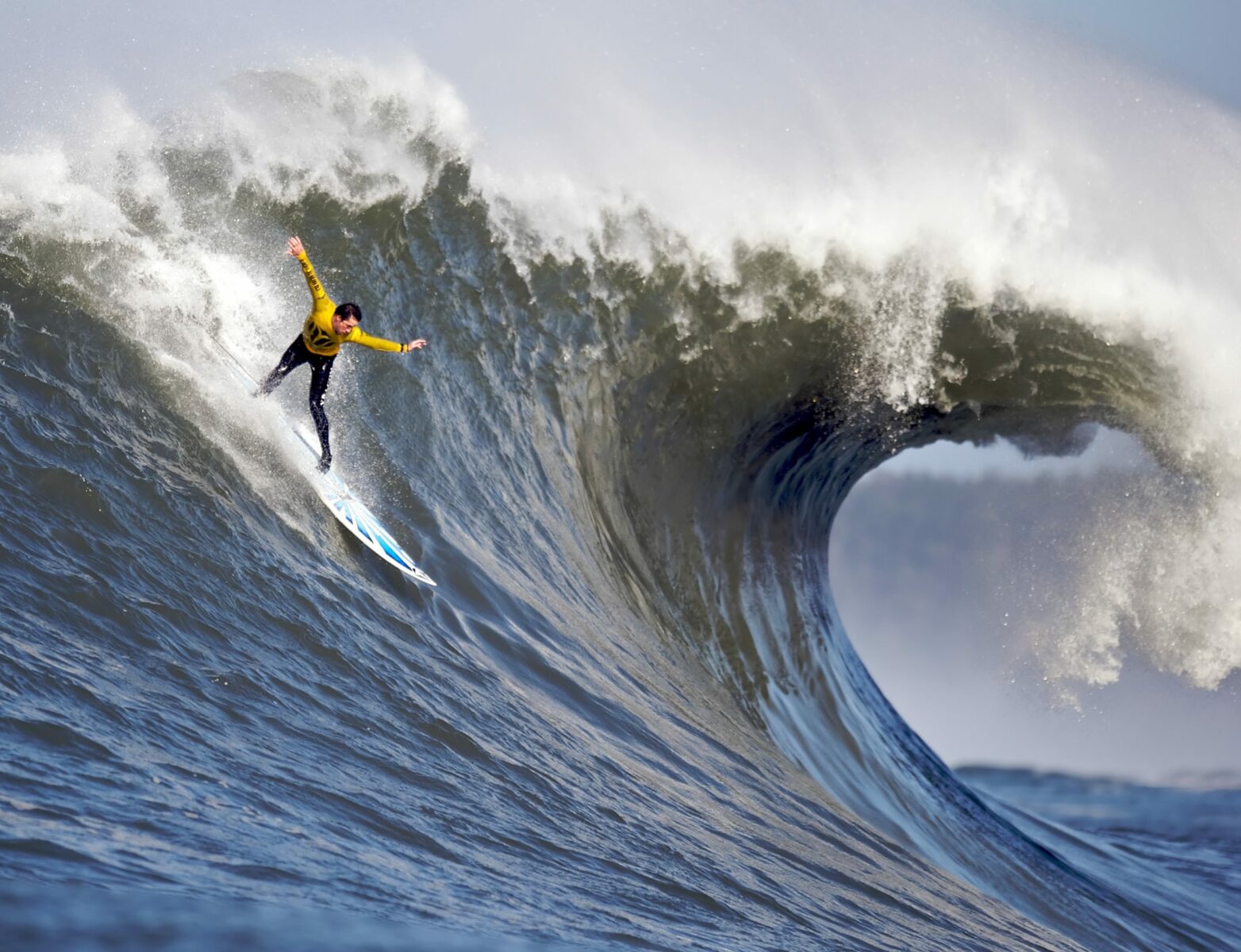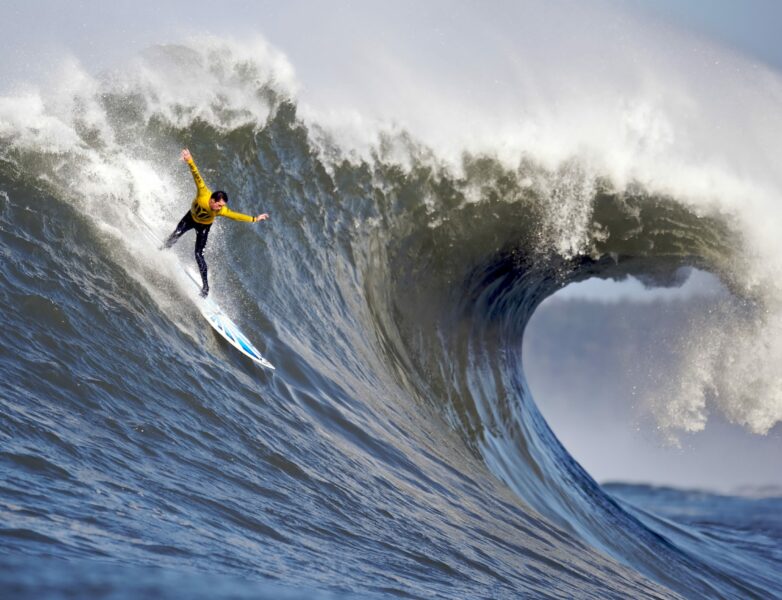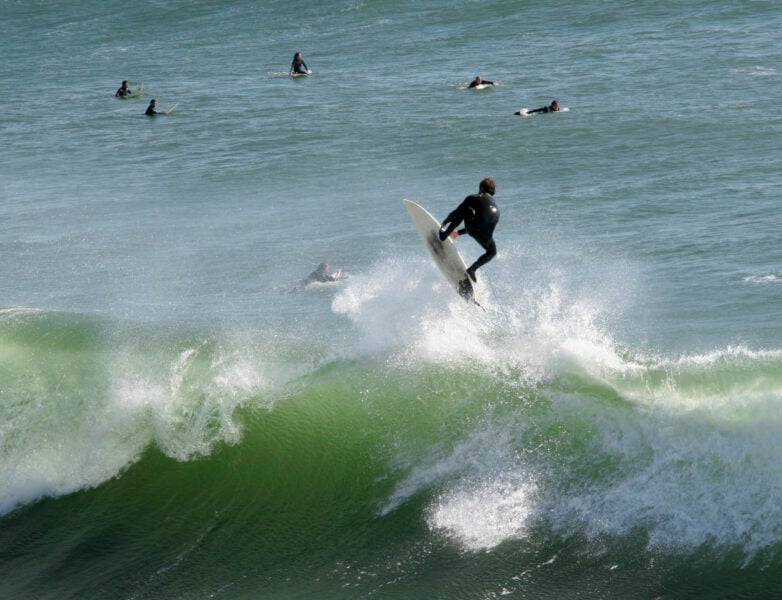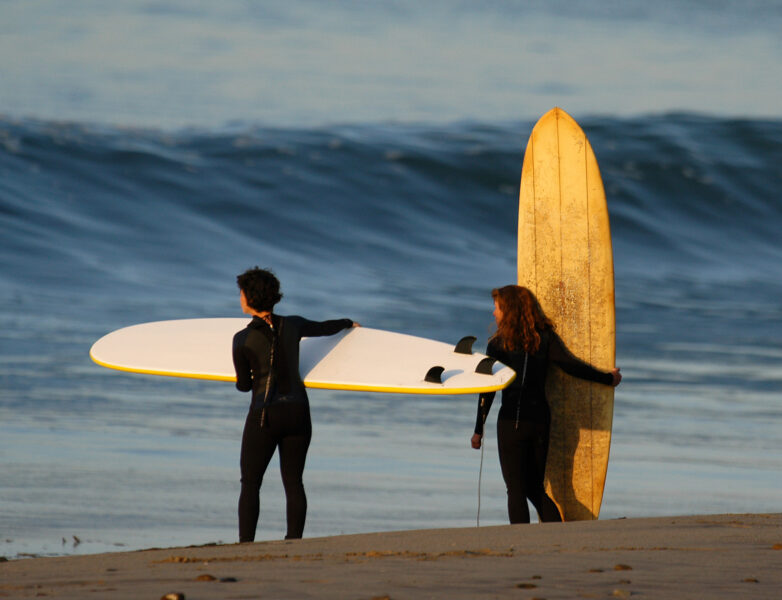 Season

Peak surfing is during the winter months

Skill level

There are perfect waves for beginners and pros
Welcome to Surf City
As the story goes, in 1885 three Hawaiian princes were visiting Santa Cruz and they requested that a local woodsman fashion them three boards out of California redwood. If it weren't for these princes on holiday, who knows when surfing would have hit the American mainland? Most everyone can agree that this story, along with Santa Cruz's legendary breaks, cements its standing as Surf City in the sport's history (despite what a judge ruled regarding Huntington Beach). It's not just the tale of the three princes, though, that gives credence to the city's status: in the 1950s, Jack O'Neill relocated from Colorado to Santa Cruz and opened the first "surf shop' in addition to creating the first wetsuit that has made surfing and surf lessons possible in colder water. Thanks for that Jack.
Most popular packages and classes in Santa Cruz
Learn to Surf in Santa Cruz with Private Surfing Lessons
$150 per person
·
2 hours
Get all of the attention and care you need for riding some of Santa Cruz's awesome waves. Your professional and certified instructor will make sure you're confident in technique, familiar with the ins and outs of surf etiquette, and that you have fun! Other courses are available.
Surf with local legend Richard Schmidt
Surf with a Santa Cruz legend. Richard Schmidt is a born and raised native of the area who knows the ins and outs of each break like the back of his hand. Spend two hours learning new techniques and honing existing ones. Other skill level classes are available too.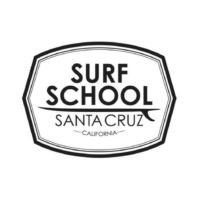 Surf School Santa Cruz
Surf School Santa Cruz
Surf Instructors
Surf with Santa Cruz professional instructors, who want to help you make the most o...
View details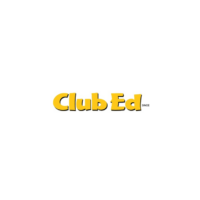 Club Ed
Surf Instructors
Club Ed is genuinely interested in your goals and concerns. This is the Club Ed dif...
View details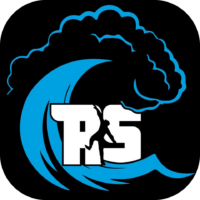 Richard Schmidt
Surf Instructors
Richard Schmidt offers year round surf & stand up paddleboard (SUP) lessons, cl...
View details
Things you need to know
When is the best time to go?
The breaks and swells are at their largest during the winter months.
What's a typical itinerary?
A typical beginner's lesson involves familiarizing yourself with your board on the beach, and then more instruction in the ocean. Some of the camps offer morning classroom instruction with seminars in the afternoon and lots of surfing in between!
Group sizes and pricing?
Group sizes are usually between 1 – 4 people with one instructor. Also, remember that the costs can often decrease as the group grows, so it's the perfect opportunity to surf with friends and family.
What about bad weather?
Inclement weather can very rarely get in the way of surfing, but, if in doubt, ask your guiding service for more information.
Getting there
Santa Cruz is about a 90-minute drive from San Francisco and a 30 minute drive from San Diego.
The amount of legendary breaks will inspire even non-surfers!
About the actual surf, though…there's waves, breaks, and special surf spots for everyone — including some really gnarly spots for the dedicated. Steamer Lane is the most well-known spot in the area — with four reef breaks — all of which cater to a more intermediate and advanced crowd. For beginners, Cowell's is the best place to get your toes and board wet. Even though there are crowds, the long waves never get old and it's always a good time. Further afield is Pleasure Point, with breaks for all levels. For the expert or pro surfer in your group, if he or she feels like really, really pushing it, then head to Mavericks just north of Half Moon Bay…if the break scares you, don't worry. It inspires fear and respect from just about everyone. If you're visiting in winter there's an invite-only coldwater competition worth checking out as a spectator.
Who should go surfing in Santa Cruz?
With big breaks and forgiving breaks, Santa Cruz has surfing, classes, and schools for all levels of rider. Even if you want to sit one out, sometimes watching the pros do their work is almost as much fun! Every serious and aspiring surfer should surf in Santa Cruz at least once.