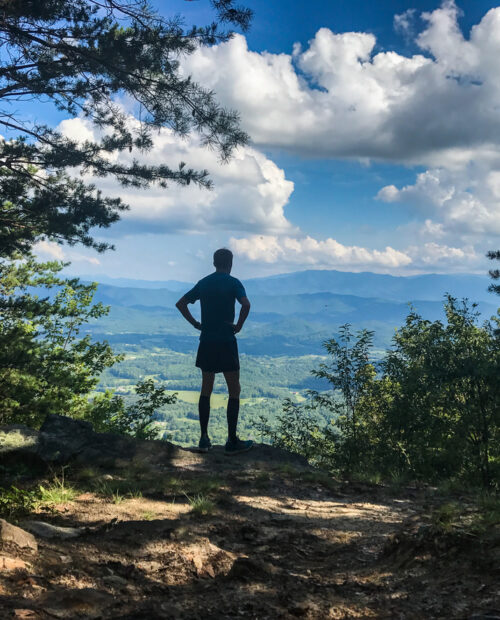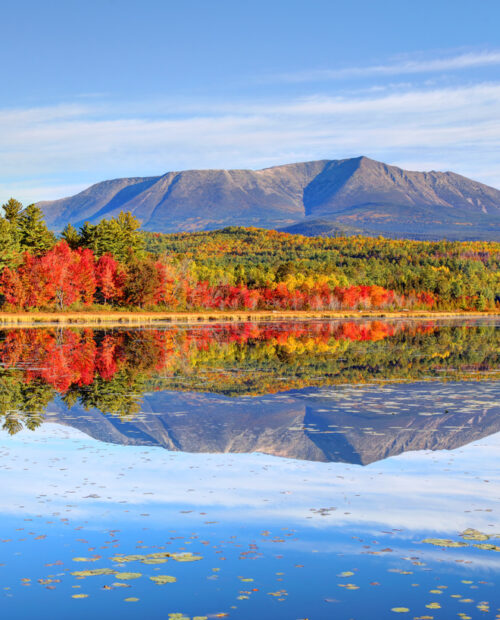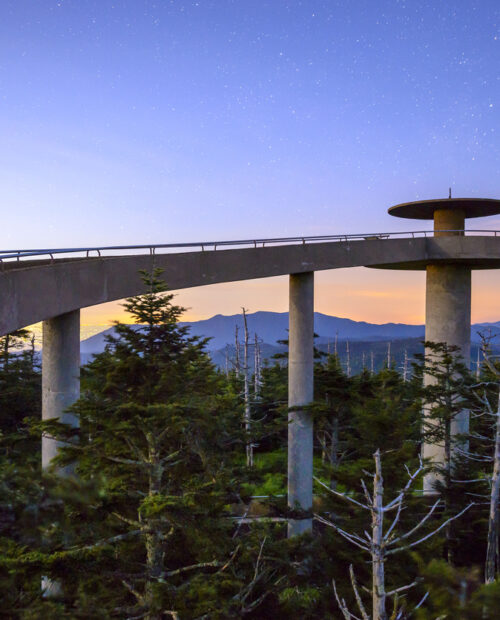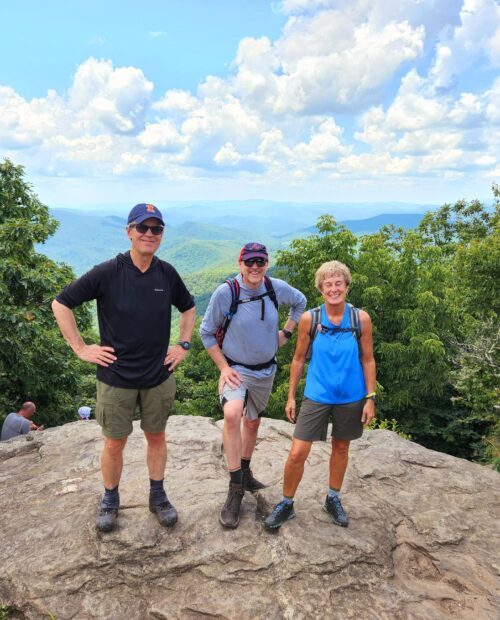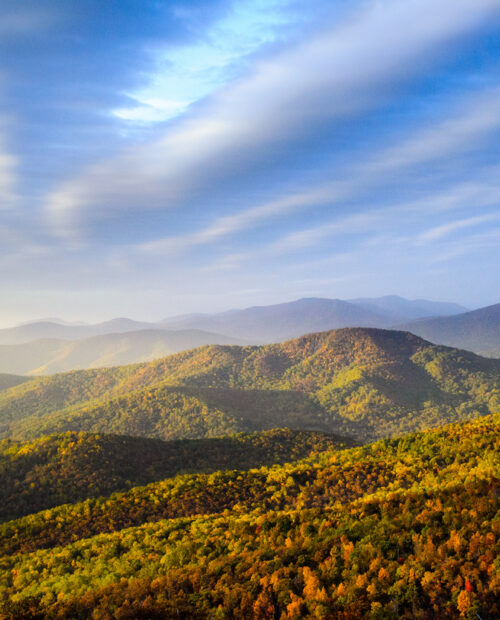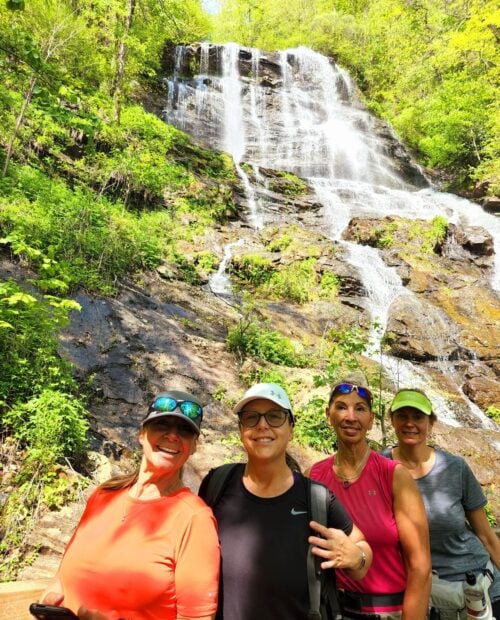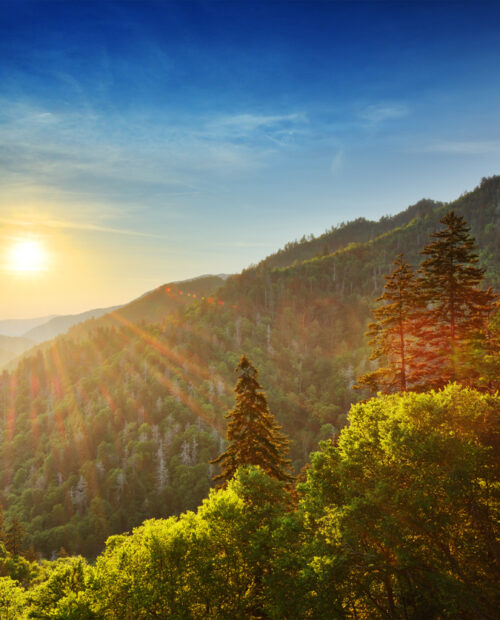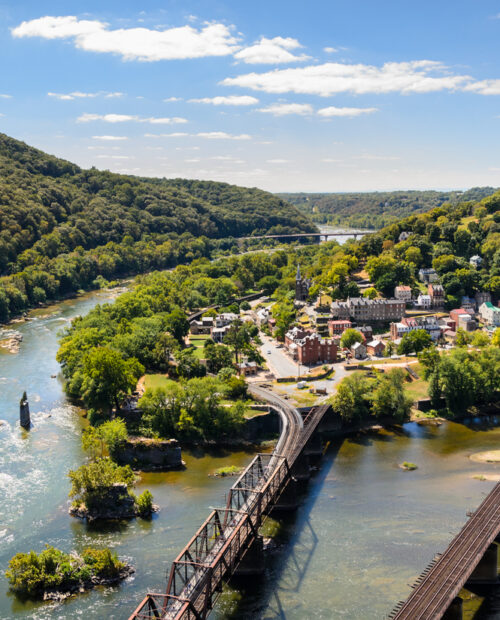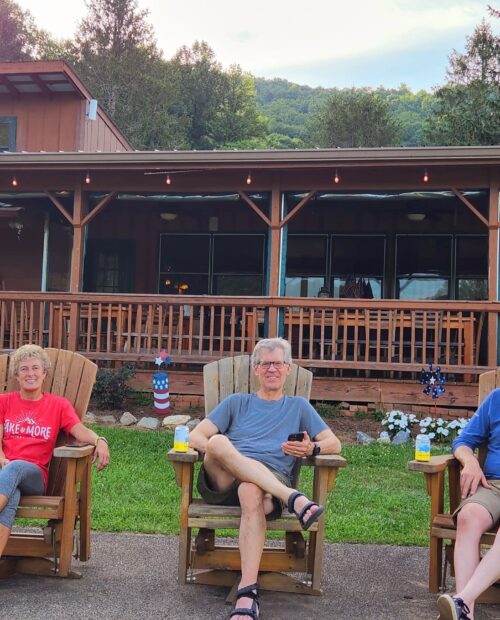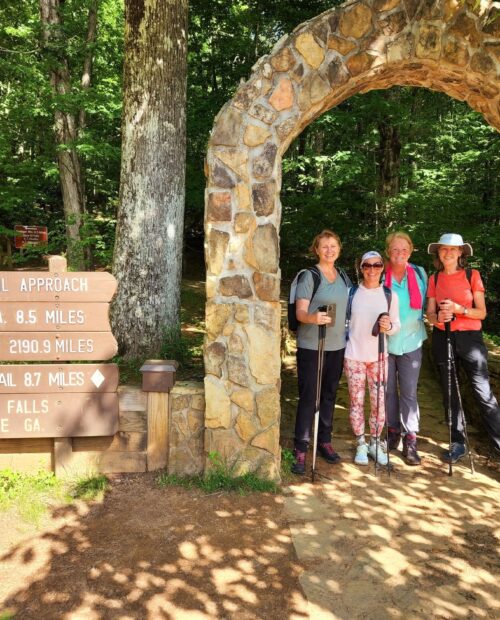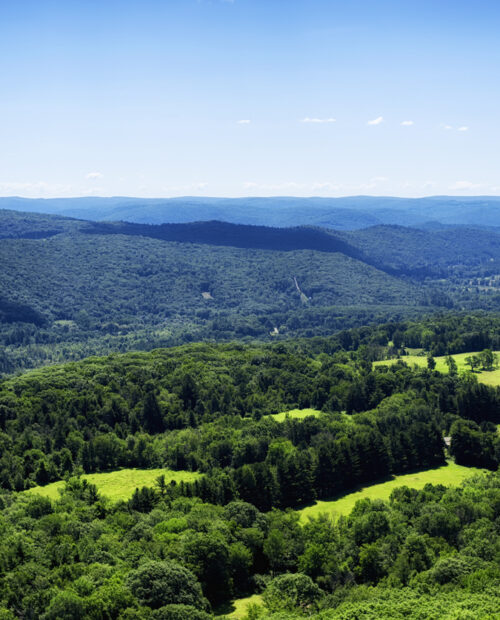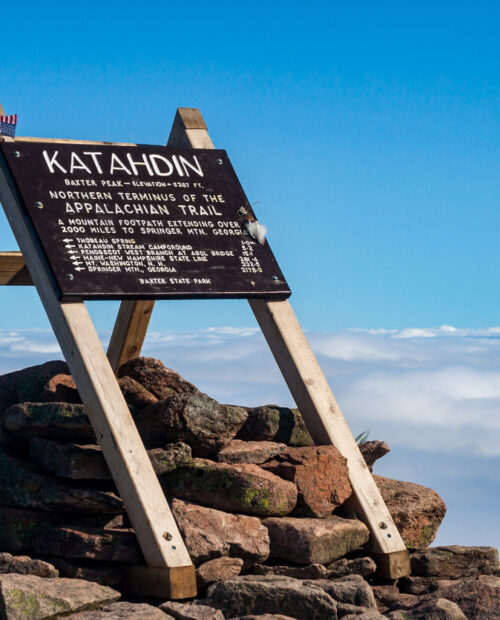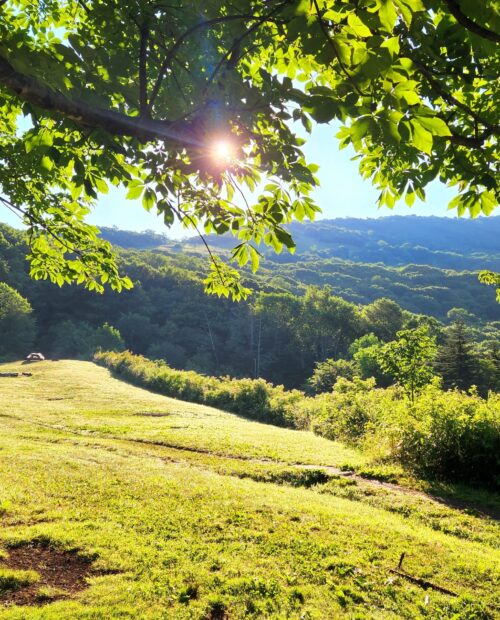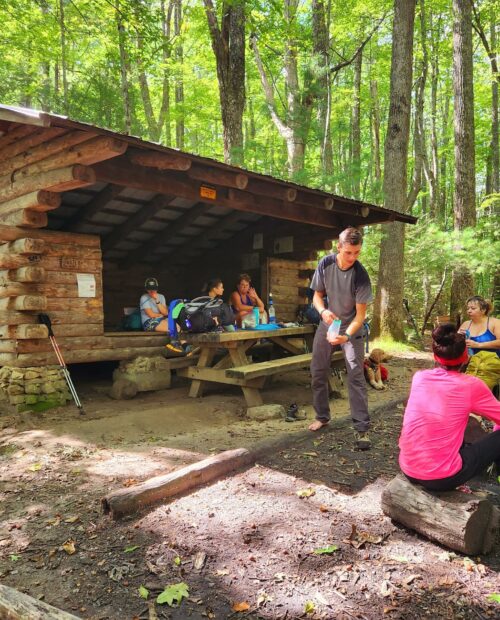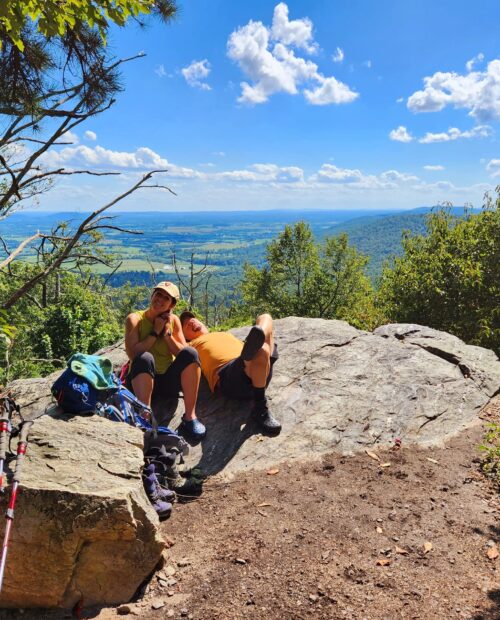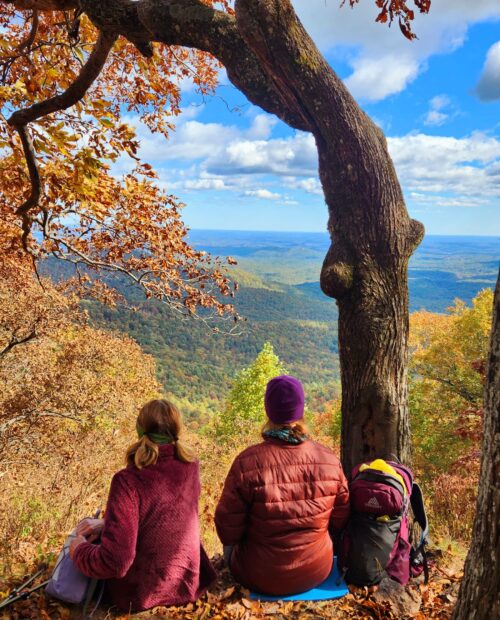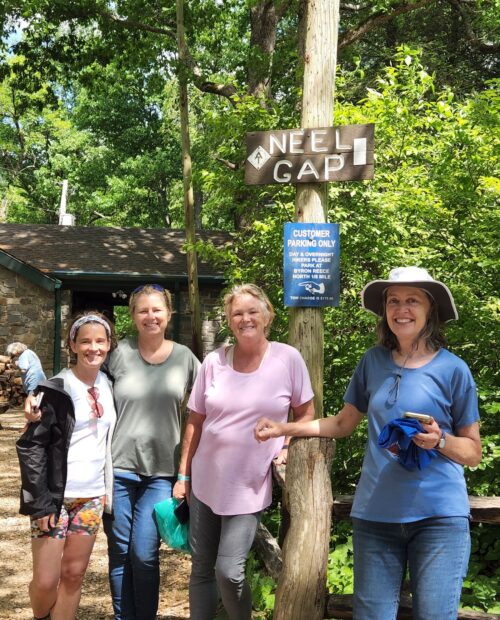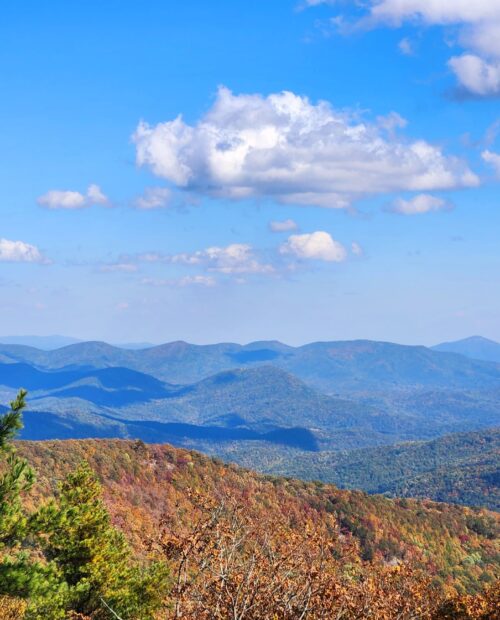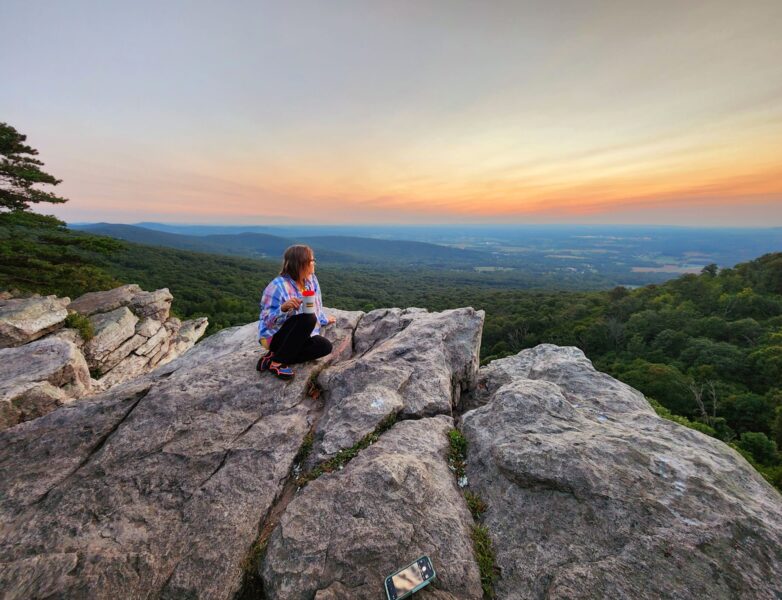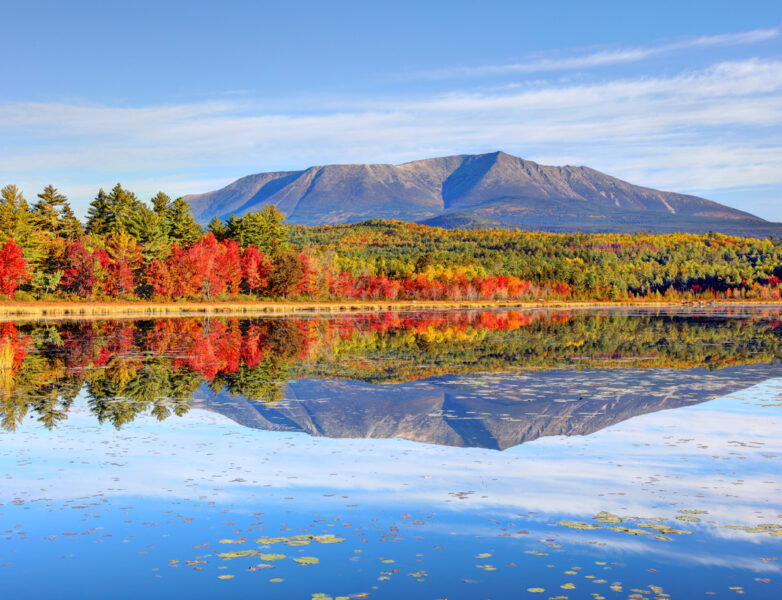 Thru-hiking the 2,190-mile Appalachian Trail is like taking a 5-month breather from your everyday life. Which doesn't mean you have to give up on your daily joys and comforts—you can still look forward to a snug bed, freshly-prepared meals, and hot showers every evening. And once you're back on the trail, you'll be carrying a feather-light daypack, stress-free about bears stealing your food. If you've had your eyes on the AT for some time now, but the lack of comfort and logistic obstacles were stopping you, this slackpacking supported thru-hike is the perfect solution—and it significantly increases your chances of making it all the way through. So step onto the iconic Appalachian Trail, hike at your own pace, and before you know it, you'll have walked 5 million steps across the Eastern U.S.!
Here are some of the things you can look forward to on this supported slackpacking thru-hike:
Experienced guide by your side until you're comfortable hiking on your own

Lodging every night (a real bed, yay!)

Support vehicle dropping you off at the trailhead every day and picking you up at the end of the day

Transport into town whenever possible — do your laundry, resupply and sightsee along the way

Security check every single day — checking that everyone is safe and sound

All meals — every day, all day with the All-Inclusive Hike
Fully supported thru-hike where you don't have to lose sleep over any logistics—just have fun!

Carefree hiking with a super light pack by day and real, comfy beds by night

Maximize your chances of joining the all-star group of successful thru-hikers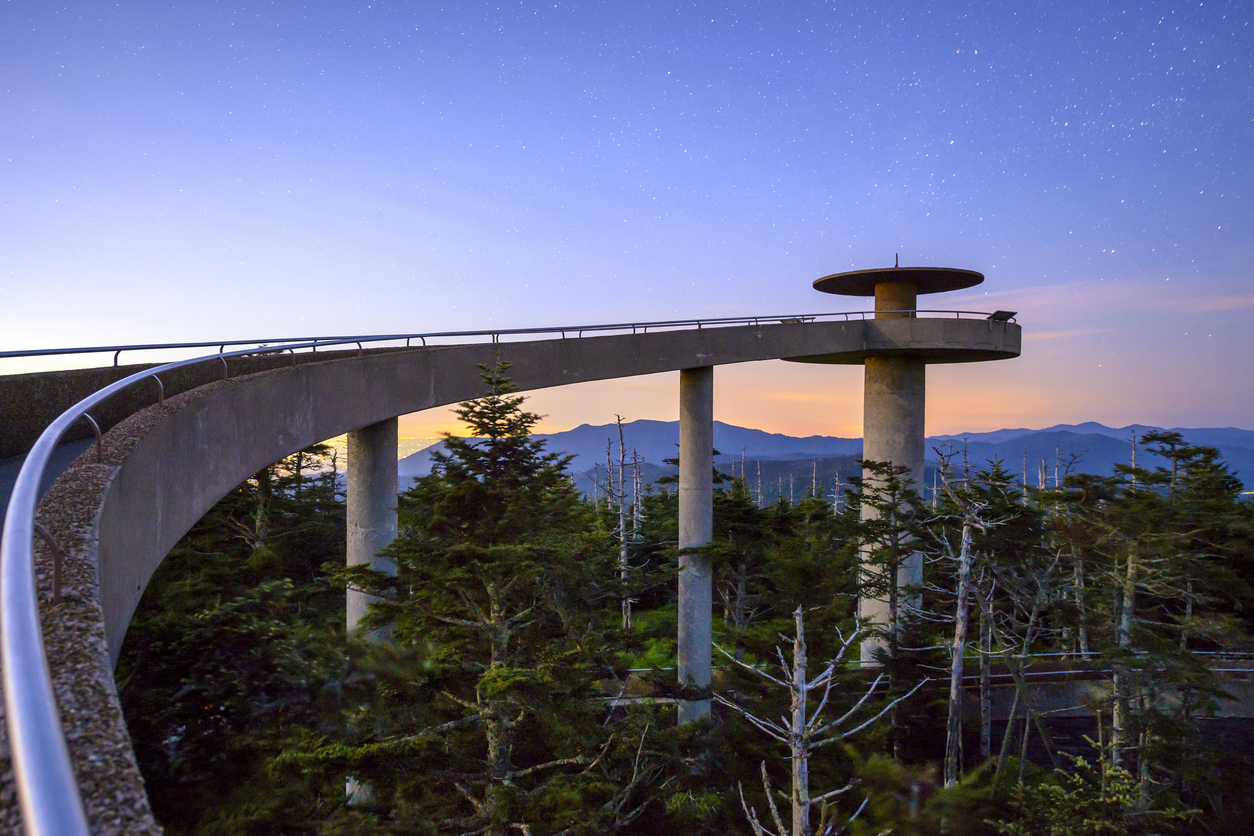 Choose itinerary
Basic Slackpacking Thru-Hike of the Appalachian Trail
May 01
All-Inclusive Slackpacking Thru-Hike of the Appalachian Trail
May 01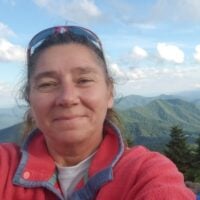 Michelle Michaud is the founder and primary guide at Wandering Boots who has been hiking the Appalachian Trail since 1998. She has completed the trail in sections from '98 to '08 and then did 2 thru-hikes with one in 2014 and again in 2017. She has hik...
View details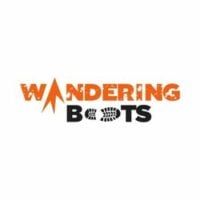 Wandering Boots Adventure Tours
Wandering Boots Adventure Tours
Hiking Guides
Wandering Boots wants to take away all the stress and worries of planning a thru-hike of the Appalachian Trail. Their local, knowledgeable and experienced hiking guides are committed to helping you reach your goals.
View details
Things to know
What you get on this adventure:

Fully supported slackpacking thru-hike of the Appalachian Trail

An experienced thru-hiking guide with extensive knowledge of the area

Logistics planning and a

3-day pre-trip orientation in Villa Rica

Support vehicle (for storing extra gear, food, clothes, and supplies)

Pick-up from Atlanta to Villa Rica

Transportation to town for resupply

Drop-off from the trail's ending to Millinocket, nearest bus station, or airport

Shuttle to Amicalola Falls SP and Springer Mt

Shared accommodation every night in hostels, hotels and cabins (single supplement possible)

Some food for the Basic Supported Slackpacking Thru-Hike 

All meals for the All-Inclusive Supported Slackpacking Thru-Hike 

Cooking stoves and camping gear for the rare times hikers will have the overnight on the trailhead

Celebratory dinner

What's not included:

Transportation to Atlanta and back to Atlanta at the end of the hike

Most meals if you choose the Basic Slackpacking Thru-Hike

Guide gratuities — optional

The Appalachian Trail has been your life-long dream, but you're just not the biggest fan of tents, backpacks and lack of amenities on trail? 

Thru-hiking the AT is a life-changing experience, but it's also a massive sacrifice of your time, your comfort, and of your habits. If you're still very eager to thru-hike the AT without turning your whole life upside down, join your expert guide Michelle Michaud who completed thru-hiking the AT 3 times and let us deal with the logistics and planning your adventure. This way, you won't have to worry about any of these:

Carrying a very heavy backpack all day long on all sorts of terrain

Worrying about bears stealing your food or surrounding your tent

Pitching a tent every night, even if it's freezing cold outside or raining cats and dogs

Sleeping on the ground every night

Not washing up every single day

First off, a support vehicle will drop you off at the trailhead every day with the days' itinerary and pick you up at the end of the day, taking you to a lodging facility. The vehicle also allows some flexibility in case of injuries, sickness, or just taking a break.

Every night you'll be taken to the nearest hotel, hostel, or cabin. Instead of pitching your tent every night, you've got your accommodation settled! This way, you get to clean up, do your laundry, resupply, and have a good night's sleep in a comfy bed. By choosing the All-Inclusive Hike, you won't have to worry about food either as all your meals will be sorted! 

There will also be a guide by your side at the beginning of the trek, until all hikers are comfortable hiking on their own. Hike at your own pace. Skip a day and hang out if the weather is bad. Hike alone or with a group. Your guides are here to help you succeed on your journey however you wish to do it.

And the most important thing—you'll only be carrying a very light backpack, filled with basics that you might need throughout the day. No extra weight of a tent, sleep gear, food, or clothes slowing you down. This allows you to cover 10-20 miles per day, ultimately making your hike significantly shorter than it would be with all the extra baggage.

Although everyone has a different experience, it's a good idea to read what people have to say about their own time in the wilderness and what it's like to thru-hike the Appalachian Trail.

The Appalachian Trail measures roughly 2,190 miles (3,524 km) in length—and you're about to thru-hike it all! This slackpacking adventure will roughly take 5 months, during which time you'll get stronger and fitter. However, you still need to be prepared for such a demanding thru-hike of the Appalachian Trail.

Keep in mind that no experience is universal—among many other things, your age, health, and current fitness level determine how ready you are for the hike. However, going on this slackpacking supported thru-hike of the Appalachian Trail has lots of benefits that will put far less strain on your body and shorten your time on the trail. Apart from carrying a significantly lighter backpack with several things you need just for the day, you'll spend your nights in hotels, hostels, or cabins, where you can always have a hot shower and get a good night's sleep. If you have a slight injury, feel free to take a break in the support vehicle until you feel better. This small motorhome will have enough space for you to store extra gear, take a shower and clean up.

There's no shortage of books, guides, and diaries about the AT, so it's best to read through some of them and find out just how much preparation you will need—the Internet is your friend here. You can check out what our guide Michelle has to say about preparing for the thru-hike of the Appalachian Trail. There's a lot of preparation involved—luckily, you won't have to deal with most of that on your slackpack-supported thru-hike of the AT! Check out these 15 tips for a thru-hiking first timer!

If thru-hiking the AT seems too big of an undertaking for you, there are still plenty of guided hiking trips that last for a week or so. Check out guided trips along sections of the Appalachian Trail that we offer.

Your guides who thru-hiked the AT more than once put together a list of items they deem necessary. However, there may be some items here that you consider unnecessary or some that didn't make the list, but you'd still like to take them. Feel free to contact us if you have any questions regarding the equipment—we're happy to help!

Here's a list of obligatory equipment you need to bring:

Daypack large enough to carry all the items you need for the day (25-40L bag)

Rain cover for daypack

Water filter (Katadyn Vario or Katadyn BeFree recommended)

Hiking poles

Here's a list of personal gear you need to bring:

Physical guidebook (in case your phone fails you)

Hydration bladder (2L capacity), preferred over water bottles

Ziploc bags (quart & gallon) for food and valuables

Charger, cable, and a power bank

Headlamp

Sunglasses

Ear plugs

Lighter

Pepper spray — optional

Camera — optional (but recommended)

This is a list of clothing we recommend you bring:

Lightweight hiking boots or shoes

Leisure shoes

Base layer clothing, fleece layer, insulating jacket

Waterproof rain jacket (and pants if you prefer it)

Hiking (wicking) clothing

Hiking socks and underwear

Sunhat or some sort of head cover

Bandana

Gloves

Gaiters

These are the toiletries and first aid supplies we recommend bringing:

Sunscreen and SPF lip balm

Personal medication

Bug spray

Toilet paper

First aid kit (ibuprofen, bandaids, blister prevention…)

Biodegradable soap and deodorant

Toothbrush and toothpaste

Wet wipes

Hair ties, comb

There will be a few times that hikers will have to overnight on the trail due to lodging being too far. In that case, your guides will set up the camp near the trailhead and provide all the following equipment: camp stove, cooking pot, fuel canister, tent, sleeping bag and pad, and waterproof compression sack for the sleeping bag.

The camaraderie, trail magic, and the sheer number of hikers all make the trail accessible for just about anyone. People of all ages, from 5 to 86 have hiked the trail. 

The hiking community varies in age, occupation, experience and fitness levels. While there are hikers in their 20s and 30s, there are even more hikers in their 50s or even 60s. The only criteria you have to fit is to have a desire to be outdoors!

Everybody over the age of 16 is welcome on this hiking adventure.

This is a fantastic trip for solo travelers!

The support vehicle serves as security—each hiker needs to check in every time they reach the vehicle or a crew member will hike back until they find them. 

You will also meet many hikers who share the same values and goals and make friends for life!

For this supported AT thru-hike, the maximum group size is 10.

It takes a minimum of 5 people for this tour to operate. 

The cost does not decrease as the group grows. 

Ensure your spot on the thru-hike with a $200 deposit. Should the thru-hike not happen, you will get your full deposit back.

Once the list reaches the minimum number of people, you'll have to pay for the first month of the hike ($5,000-$10,000). The first month is due by Dec 31, 2023. Remaining balance is due 1 month before the hike goes out.

With this slackpacking supported thru-hike, you can finish the AT in 4-5 months. The overall price differs depending on which option you choose. Hiking for only a month or two is also possible for a different fee. Let us know which months you'd like to join and your guide will offer you a price based on your preferences.

There are two thru-hikes offered for 2024: the Supported thru-hike of the Appalachian Trail and Slackpacking the AT, both beginning late-April or May. The first one to reach the minimum number of people will be confirmed and carried out.

It is expected that the trip will soon reach the minimum number of people to run in 2024. Having said that, there's another version of thru-hiking the Appalachian Trail—a loosely-supported thru-hike of the AT.

The trip that reaches the minimum number of participants first is set to go out. In that case, those who were initially interested in the other trip can join the one that's running.

Upon registration you will have to pay a $200 deposit. Should the thru-hike not happen, you will get your full deposit back. The first month is to be paid until December 31, 2023, which is also the deadline for informing clients if the hike is going out.

You're doing a northbound thru-hike of the AT, meaning that your adventure starts in Georgia. As you have a 3-day orientation prior to getting on the trail in Villa Rica, most people fly into Hartsfield-Jackson Atlanta International Airport (ATL). Your guides will pick you up at the airport and transfer you to Villa Rica.

AT ends in Baxter State Park, Maine. Your guides will pick you up and transfer to Millinocket

57hours is committed to providing safe outdoor adventure experiences. We require all guides using our platform to have a COVID-19 safety plan and to make the details of that plan accessible to travelers. In most cases, group sizes will be reduced, guides will avoid overcrowded locations, and other safety measures will be met depending on the location and activity. 

We also expect clients to respect local regulations and take measures to protect themselves, their guides, and the communities they're traveling to. For more information on COVID-19 measures in the U.S., please refer to international travel requirements in the U.S. If you'd like to check states through which the AT runs individually, please refer to travel requirements in Georgia, North Carolina, Tennessee, New York, Connecticut, Massachusetts, Vermont, New Hampshire, Maine, Virginia, West Virginia, Maryland, Pennsylvania, New Jersey.

Please contact us if you have any questions or require further information. We are happy to provide you with the most up-to-date information!
Get free trip brochure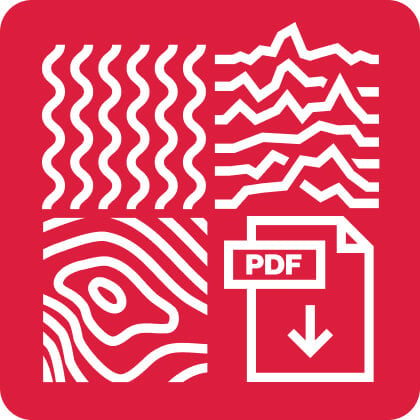 The brochure contains:
Adventure and location overview, itinerary, available dates, what's included, how to prepare, and much more.
Brochure sent, check your inbox
Book a call
with our adventure expert and start planning your perfect adventure.