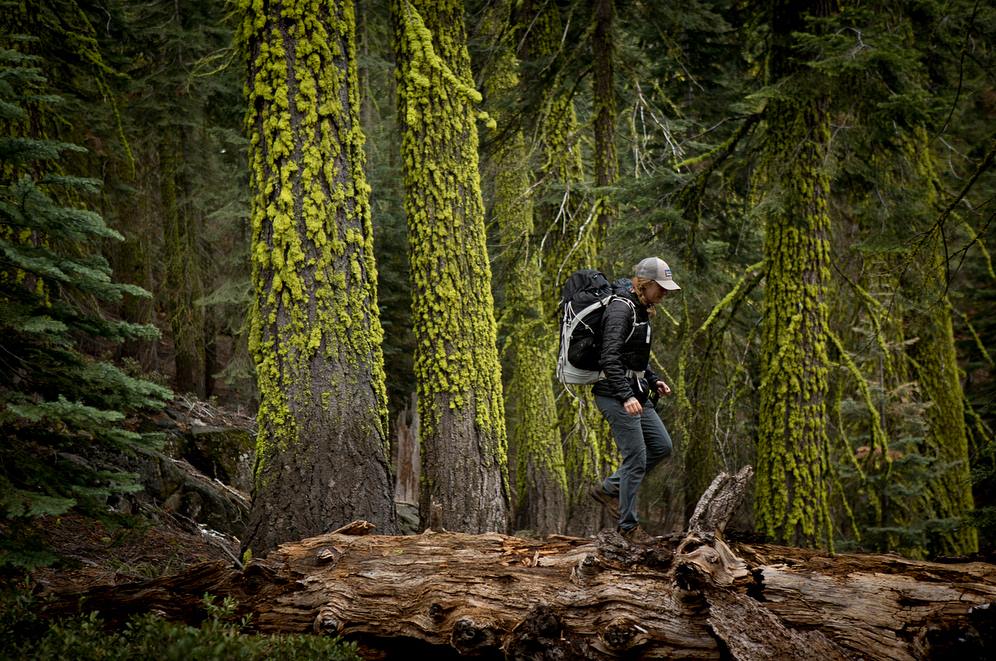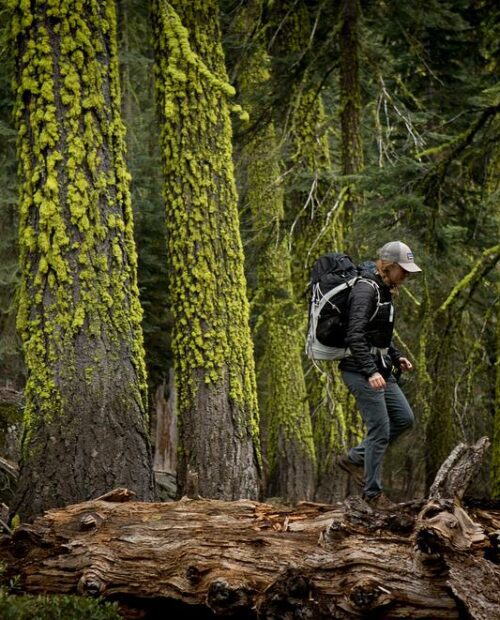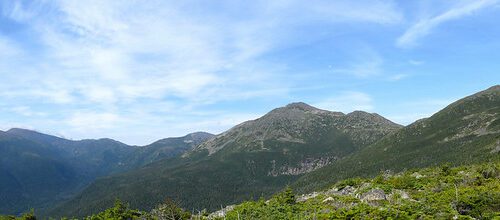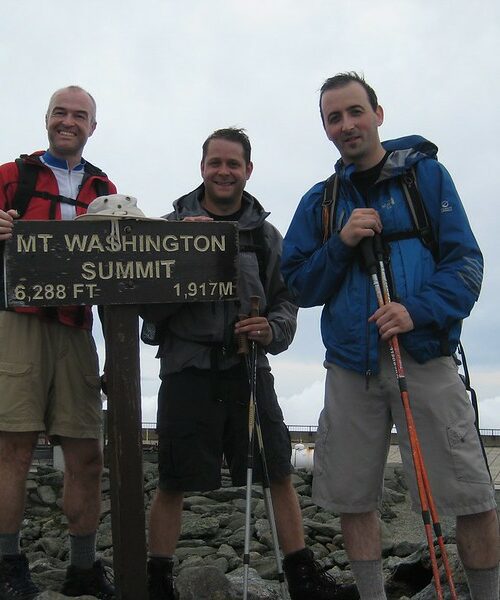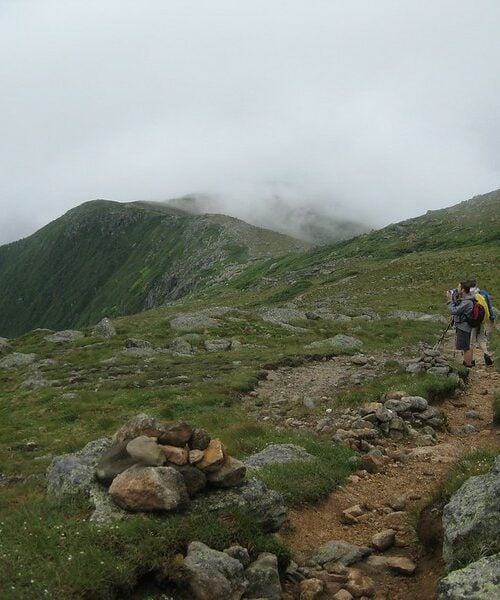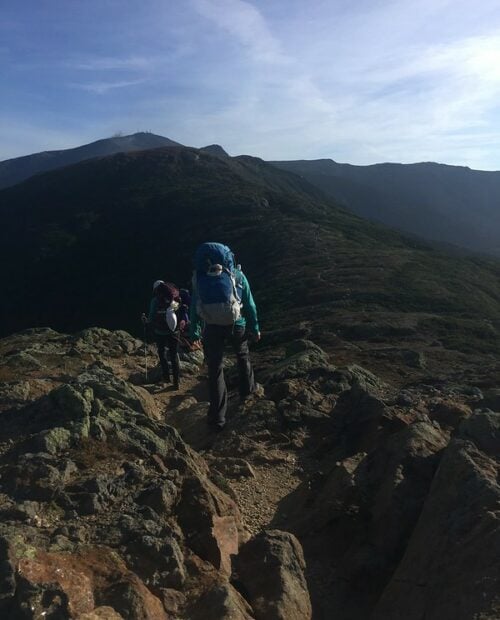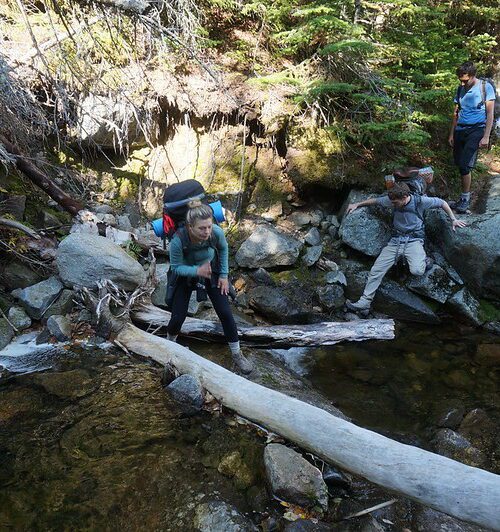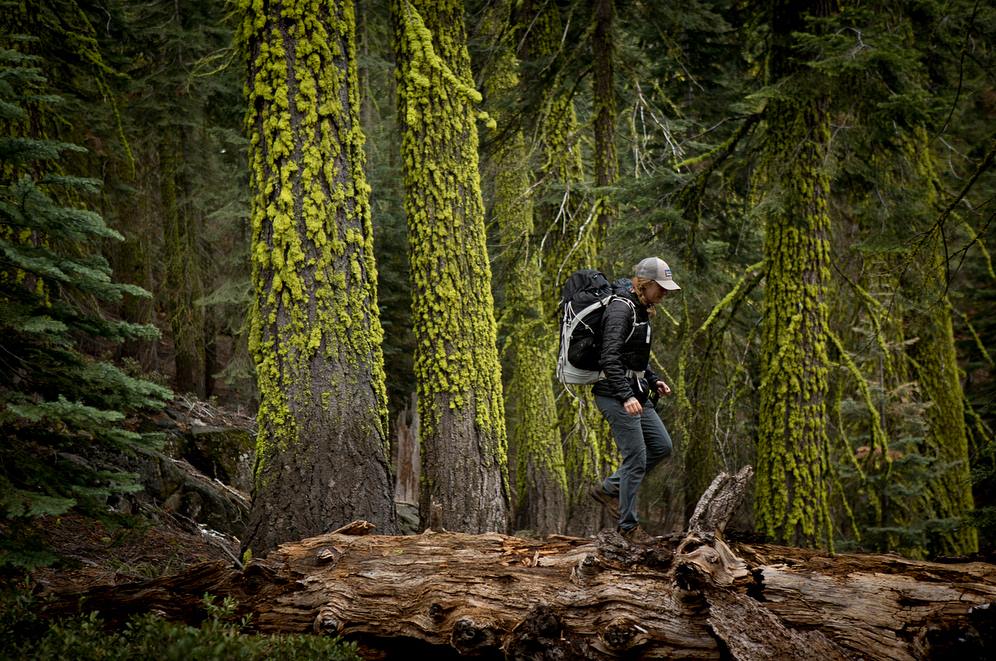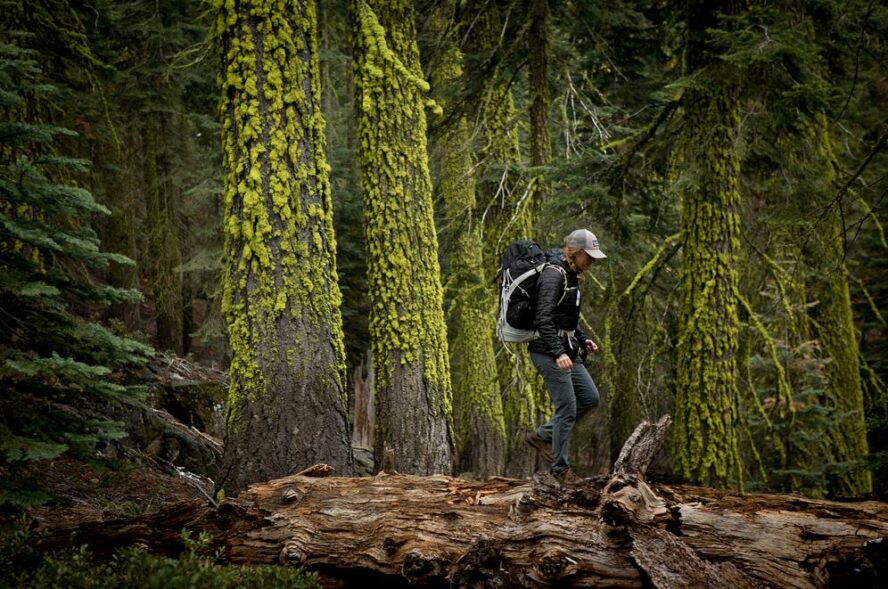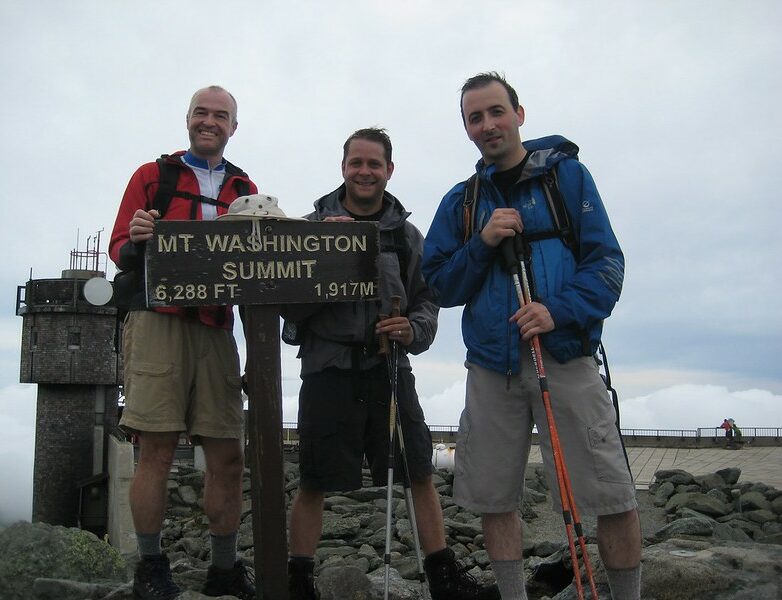 Hiking the Presidential Traverse
5.00

()
The Presidential Traverse on the White Mountains is one of the most classic and well-known routes in New Hampshire. The name of the route originates from the fact that you get to take on all of the mountains in the Presidential Range in one crazy continuous hike. There's nearly 23 miles to hike here, with a stunning 9,000 feet of elevation gain. Given that the route also encompasses almost all of the state's highest peaks with almost maximum exposure, the scenery here is truly breathtaking. While most hikers reserve at least 2-3 days for visiting the Presidential Traverse's picturesque vistas, many extreme hiking enthusiasts choose to test their limits and do the hike in one day. If you decide to take on the Presidential Traverse, you better come prepared! Keep in mind — this trip is not for the faint of heart. Discover more amazing hikes in the USA from Maggie Slepian, backpacker, trail runner, hiker, and mountain biker.
Conquer one of the toughest hiking trails in the American Northeast

Marvel at the vistas from some of New Hampshire's tallest peaks

Explore a wide variety of interesting terrains over 23 miles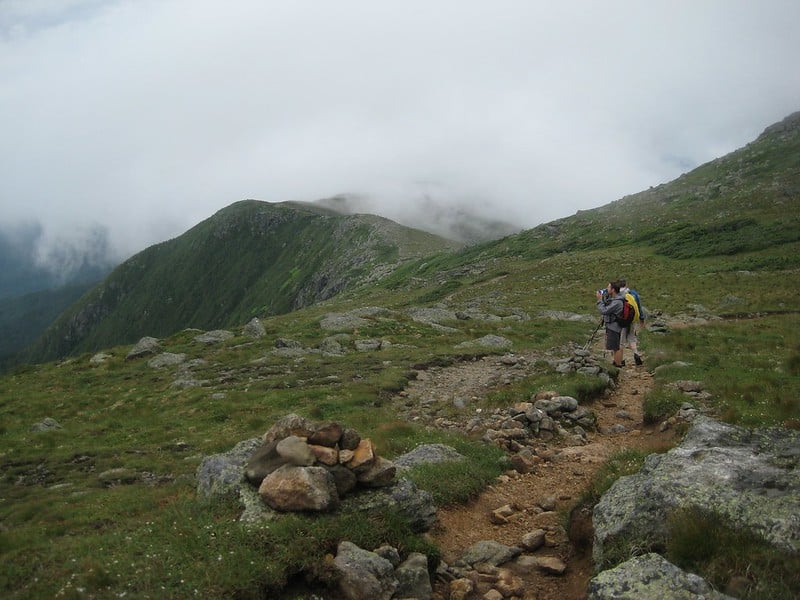 Full-Day Hike of the Presidential Traverse
This one-day tour of the Presidential Traverse is meant for hardcore hikers looking to push their endurance and abilities to the next level. Opt for a very early start and conquer the 14-18 hour climb up one of New Hampshire's most classic routes, with some amazing views from an altitude of over 4,000 feet. This hike is a massive undertaking, so you should be very confident in your abilities before undertaking it!
The more advanced one-day tour doesn't include sleeping at Grey Knob Cabin. You will be attempting to finish the climb by nightfall. This tour requires an early start, around 3 AM. You will stay at your guide's bunkhouse the night before, as this allows your guides to do a gear check and get anything you may need. This is an extremely demanding hike, as you'll be walking for 14-18 hours, depending on the weather conditions and your fitness levels
Two-Day Hike of the Presidential Traverse
Hike the excellent and popular Presidential Traverse with an experienced local guide to show you the way. Experience some of White Mountain's stunning vistas and gaze upon the Presidential Range's 9 magnificent peaks on this challenging trek. Spend a night at the cozy Grey Knob Cabin, where you'll get the chance to recuperate and get ready for the hikes to come!
The usual two-day hike will usually start at the guide's bunkhouse at 8 AM. After a gear check, you will head for the hike. This tour includes a stay at the Grey Knob Cabin just below the treeline, meaning that it's much less strenuous than the one-day hike.
Get free trip brochure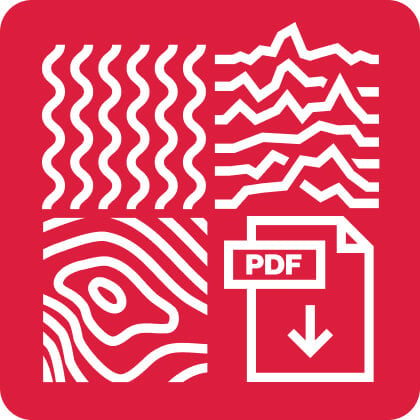 The brochure contains:
Adventure and location overview, itinerary, available dates, what's included, how to prepare, and much more.
Brochure sent, check your inbox
Talk with us
and let one of our adventure experts help you plan your perfect adventure.
Meet your guide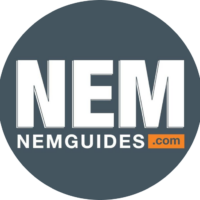 Northeast Mountaineering
AMGA Certified Guides
Northeast Mountaineering is a small group of highly trained and experienced guides with years of experience on rock, ice, and snow, from New England to Alaska to Yosemite, and Ecuador to Nepal. Despite their own personal ascents, they thrive on teaching their skills to others. Their programs are built on education, mentoring, and investing time and energy in the development of each skier and climber. At NEM you will get a relaxed and fun environment where you can reach your full potential.
Zoe Zarember
(source: 57hours )
Moa was an amazing guide! She made the hike interesting and fun despite the difficulty, and helped set expectations for weather and what to expect along the way. I felt super safe and had an amazing time! NEM is a great company, staying at the bunkhouse made everything super easy and you have the ability to rent all of the gear you could possibly need which is incredibly helpful. Everyone I talked to or meet in person was awesome, I would highly recommend them and go on another adventure with them!
Eamon M.
(source: Tripadvisor)
Great experience. The guides are all first-class and super down-to-earth. Staying at the bunkhouse was cheap and easy. Gear is all first-rate. On day one we got the basics down (my brother and I had no winter mountaineering experience). On day two we summitted Mt Washington. Our guide had been up 63 out of his 67 attempts. He knew every inch of that mountain and we both felt totally at ease. An awesome experience! Excited to come back for some ice climbing.
Cynmrs1
(source: Tripadvisor)
Amazing adventure! Our guides Brett and Judy were true experts in their field. They gave us all a sense of security and adventure. I highly recommend N.E.M. We will be back!!
Things to know
57hours is committed to providing safe outdoor adventure experiences. We require all guides using our platform to have a COVID-19 safety plan and to make the details of that plan accessible to travelers. In most cases, group sizes will be reduced, guides will avoid overcrowded locations, and other safety measures will be met depending on the location and activity.

We also expect clients to respect local regulations and take measures to protect themselves, their guides, and the communities they're traveling to. For more information on COVID-19 measures in the Presidential Traverse, New Hampshire, please refer to New Hampshire's COVID-19 guidelines for out-of-state visitors.

Please contact us if you have any questions or require further information. We are happy to provide you with the most up-to-date information!

What you get on this adventure:

An experienced, local hiking guide with extensive knowledge of the area
One or two days of hiking, depending on your chosen itinerary
Accommodation in the Grey Knob Cabin for the two-day tour
Transportation to the trailhead

What's not included:

Transportation to Glen, NH
Accommodations (available at the guide's Bunkhouse in Glen, NH, for a fee of $20 per person)
Food and snacks

Hiking the Presidential Traverse is a strenuous undertaking and should not be taken lightly. This adventure, especially the one-day tour, requires top physical conditioning. The majority of the climb is above the treeline, and you will be exposed to sun, rain, sometimes snow, and of course the White Mountains' notorious winds. Participants must be avid hikers with previous camping experience and be in terrific physical condition. On the one-day tour, you will be hiking over 20 miles for up to 18 hours with intense changes in altitude. The two-day tour is less strenuous but still requires great physical shape and experience with hiking.

Your guides hold complete discretion to change the itinerary if they see that the participants' fitness level is lacking. In this case, there will not be a discount or refund.

Here's a list of the equipment you need to bring:

Day pack with waist wrap (around a 55-65L bag)
Trekking poles
Water bottle or hydration bladder (2L capacity)
Hiking boots or sturdy trail-runners
Lightweight wool socks
Trekking pants
Wicking T-shirt
Wicking long-sleeve shirt
Light down or synthetic jacket
Waterproof hardshell jacket
Waterproof hardshell pants
Lightweight gloves
Synthetic base layers
Warm hat
Toiletries (sunscreen, hand sanitizer, bug spray, toilet paper, etc.)
Headlamp
Sunglasses
Camera — optional (but recommended)

Dress comfortably and for the weather in clothes you can move in. We suggest bringing clothing appropriate for the season. Layers are best and don't wear jeans.

Group sizes and prices:

For the two-day tour, the usual client-to-guide ratio is 4:1.
For the one-day tour, the usual client-to-guide ratio is 2:1.
The cost per person decreases as the group grows, so it's the perfect opportunity to hike with friends and family!

Hiking in Mount Washington can be arranged for larger groups. Contact us to make arrangements.
Min. age requirements:

If you are older than 18, you're good to go.
Minors younger than 18 may be permitted to join the hike on a case-by-case basis, but must be in the presence of a parent or legal guardian.

If your group has hikers under the age of 18, contact us prior to booking to make arrangements.

To get to the Presidential Traverse, most people fly into Portland International Jetport. From there, you can rent a car and take a 2-hour drive to Glen, NH, or take a bus to Naples American Legion and take a taxi, which will take you around 2h15min total.

Once you and your guide agree on the details of your itinerary, your guide will suggest the best place to meet, whether that's at the guide's Bunkhouse in Glen, NH, or a predetermined location. The guide will choose the appropriate terrain dependent on conditions and the ability of the group.
Get free trip brochure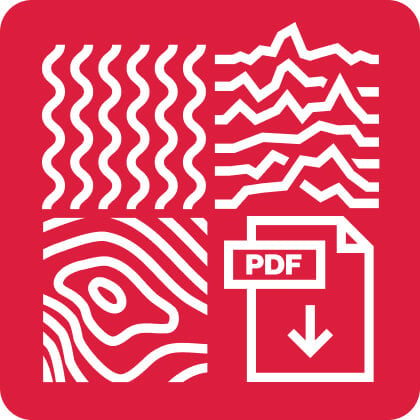 Adventure and location overview, itinerary, available dates, what's included and much more.
Brochure sent, check your inbox
Talk with us
and let one of our adventure experts help you plan your perfect adventure.
Other things to do in New Hampshire