Swiss Alps | Switzerland
Polar Expedition Training in the Swiss Alps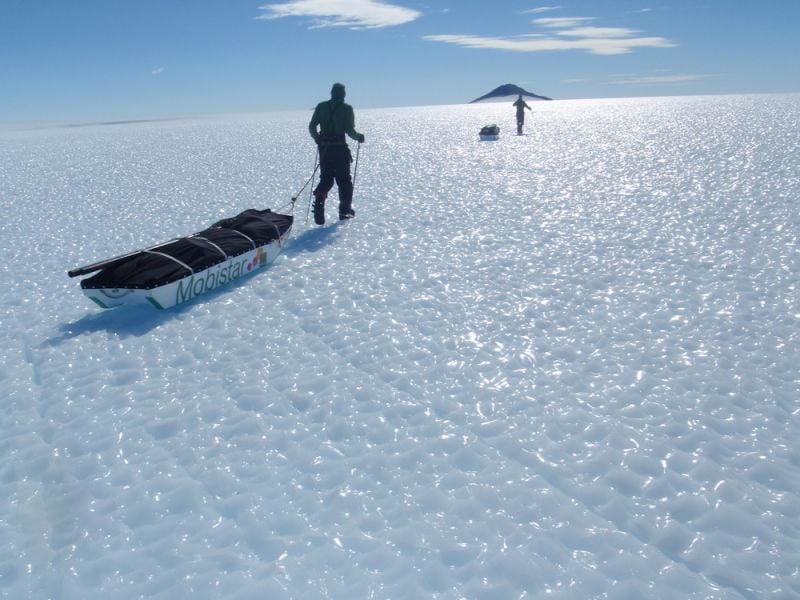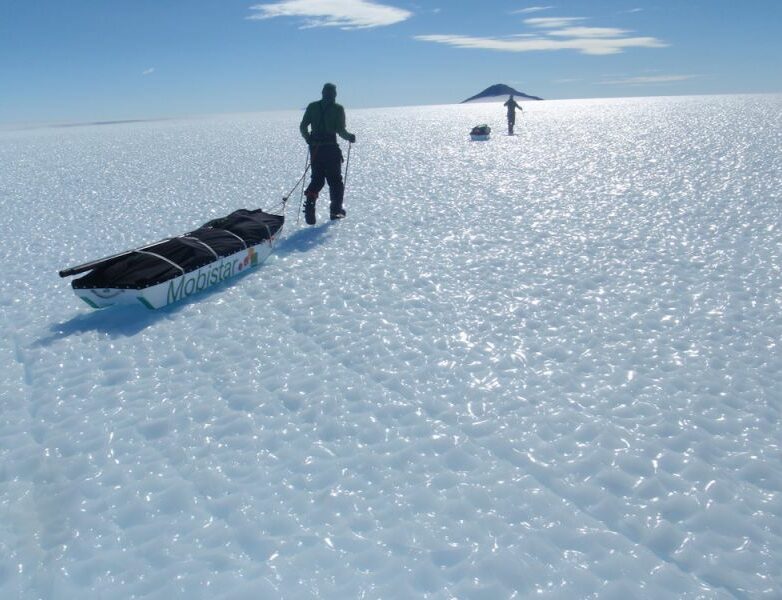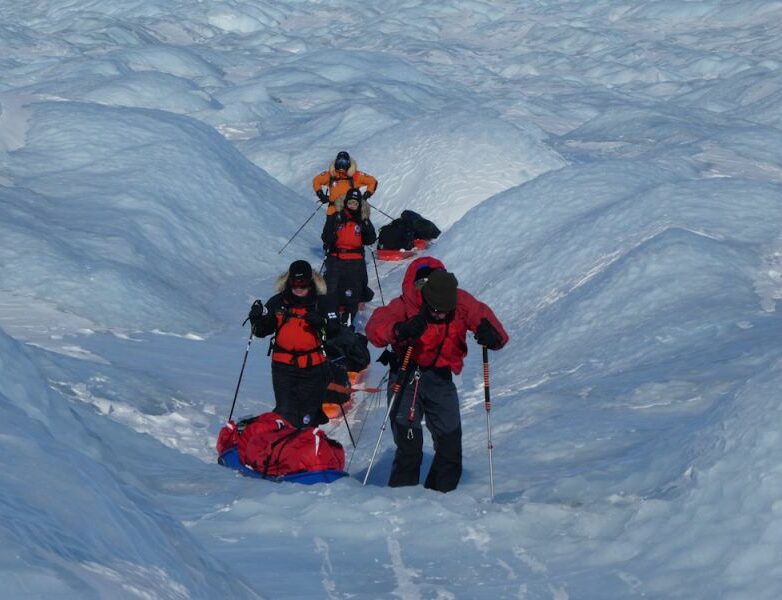 Season

January is the peak season
The Swiss Alps are the perfect polar exploration training ground
Before you set out to explore Earth's vast, untouched polar regions, learn and develop your polar expedition skills on the stunning Chäserstatt plateau. Join one of the world's most renowned polar guides, Dixie Dansercoer, as he accompanies you on this immersive three-day ski and pulka program. With his help, you'll find your ski legs, enjoy your surroundings in the Alps, and learn everything you'll need to traverse the icy landscapes on your own one day.
Book This Adventure
Winter Training Program for Polar Expeditions
Your adventure starts in a scenic village tucked in the Alps. From there, you'll traverse to the Chäserstatt plateau, your classroom for the next three days. Be warned, views of the Aletsch Arena are breathtaking — make sure you pay extra attention during your polar expedition training, be it choosing optimal equipment or cooking with limited facilities. Dixie's goal is to have you walk out of the Valaisian Alps as an independent polar explorer, and he'll do just that!
Tour Highlights
In this course, you'll have the opportunity to test your adventure skills to the fullest, immersing yourself in tough winter conditions that will prepare you for polar exploration. You'll learn such skills as: packing for your polar expedition, gear selection, preserving and preparing food, body heat regulation, mastering difficult terrain and understanding ice quality. This trip set in the Swiss Alps is an adventure for itself, and it's only the tip of the iceberg of your future polar expeditioning!
Guides we recommend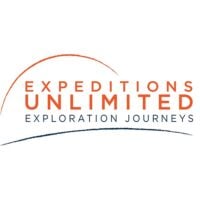 Expeditions Unlimited
Expeditions Unlimited
If you're looking to discover parts of the world untouched by mankind, these expert...
View details
Things you need to know
Why should I book with 57hours?
With us, it's all play and no work for you! 57hours is an open platform that connects you with trained and certified outdoor adventure professionals all over the world. Using our tech-savvy, we make it super easy to find and book adventures worth tackling, with guides worth booking, all gathered from the first-hand experiences of the locals who adventure in these amazing locations.
What's included?
What you get in this adventure:
A certified IPGA Polar Guide with extensive knowledge of the area
8-hours per day of guided ski and pulka touring mixed with practical instruction
All the logistical gear you need
Twin room at the Salina Maris hotel for night one
What equipment is provided?
All of the logistical equipment and some of the personal technical equipment will be provided by your guiding service, including:  
GPS & location beacon

Pulkas with a large storage bag

Draw harness 

Ski poles 

Tents 

Tent brush 

Snow pegs 

Insulating mattress 

Self-inflating mattress 

Pool sleeping bag 

Snow shovels 

Rope 

Carabiners 

Ice axe

General parts and repair kit 

Ski mask 

Fur collar

Cooking fire & fuel

Eating utensils
If you have your own equipment, feel free to bring it. 
What do I need to bring?
Here's a list of the equipment you need to bring:
Personal equipment:
Day pack large enough to carry all the items listed (around a 35L bag)

Solid waterproof bag or backpack (60-70L)

Glacier glasses/Goggles

Sunscreen

Water bottle

Toiletries

Food you can eat on-the-go

Camera — optional
Clothing list:
Waterproof jacket like Gore-Tex®

Thick fleece jacket

Face mask (neoprene works best)

Sweatshirt or thinner micro-fleece jacket

Waterproof over-trousers like Gore-Tex®

Long sleeve thermal t-shirts

Thermal tights

Pairs of warm socks (avoid cotton which can create blisters)

Thermal balaclava

Fur-lined mittens

Over-gloves

2 beanies or fur-lined caps (one for the wind and another for the cold)

Mountaineering boots
This list will be finalized and clarified while preparing it finely with Dixie Dansercoer.
What's the itinerary?
Day 1:
In the morning, Dixie will take you through the agenda for the next three days

You'll go over the gear, essentials, packing and take a detailed look into the caloric intake required to survive in a polar environment

In the early afternoon, you'll explore the Chäserstatt plateau for about 3 hours

Back in the hotel, you'll have a dinner and discuss what's up next
Day 2: 
After you walk the Goms suspension bridge, you'll put on our snowshoes, don your harnesses and set out to pull your light pulkas

When you reach your bivouac spot, you'll set up the tents and start discussing tent organization according to weather conditions, terrain and number of people

7 hours of activities later, you'll learn how to cook with limited facilities, right by your tents where you'll spend the night
Day 3: 
On your last day, breakfast is prepared and you'll head out on the heights of Chäserstatt plateau

Dixie will go over the technical details of each item you'll use on your polar expedition, covering how to recognize different types of ice, the risks of long exposure to cold, how to deal with possible dangers such as polar bear encounters, and much more.

As you part ways in the afternoon, you'll get Dixie's handbook to remember your lessons or to serve as a refresher for your own polar adventure!
What is the level of difficulty?
This course is introductory and crafted for adventurers who are looking to explore their first polar region, or have a project in mind. You don't need to have prior knowledge of what it takes to venture on a polar expedition. Consider this to be a hands-on field seminar.
How fit do I need to be?
To be able to complete your polar expedition training in the Alps, you'll need to have a good fitness level. Some routes may be short, but they're all challenging. You can expect to spend anywhere from five to seven hours trekking or skiing at high altitude, on physically and psychologically testing terrain, with many instructions to keep in mind. That said, your safety is Dixie's number one priority and he'll make sure you tackle the Alps successfully.
What about group sizes and pricing?
Rates for Polar Expedition Training in the Swiss Alps are $860 per person (€750)
Group sizes are usually between 6-10 people per guide
What about bad weather?
An important skill needed for enjoying polar regions is flexibility, especially when dealing with weather and ice conditions. Preparation is key and your guide will make sure you're properly equipped prior to the expedition. Rest assured you're in good hands. Your guide has extensive knowledge of the area and climate, they'll know just what to do if the weather takes a turn for the worse.
Do I need an insurance policy?
It's highly recommended that you cover all your bases with travel and medical insurance. Serious accidents can happen in alpine terrain and we recommend insurance to avoid paying out of pocket for costly medical expenses. And as we've recently seen, travel plans can be abruptly halted, so it's a good idea to have cancellation insurance that also covers lost baggage. It's tried and tested and it works.
If you have not taken out insurance with Expeditions Unlimited, specify your registration, the name of your insurance company, policy number and the telephone number. Expeditions Unlimited offers insurance with the European Insurance Contract n°304243. Details are available upon request or downloadable from www.tamera.fr.
The percentages include the full cost of travel, including airline taxes. In summary, Expeditions Unlimited offer three additional insurance formulas:
Sherpa Insurance (1,7% of the cost of the journey): for medical expenses, research, repatriation and trip interruption;
Zen Insurance (4,0% of the cost of the journey): insurance in case of theft and loss of luggage;
Zen CB Insurance (2,8% of the cost of the journey): for clients paying for their trip with a credit card and already offering insurance coverage even restricted.
Cancelation policy
All policies regarding cancellation, rescheduling and trip insurance will be clearly laid out by your guide prior to booking your adventure. Contact us if you'd like more information on a specific adventure.
Getting there and meeting location