NYC | New York
Kayaking Tours in New York City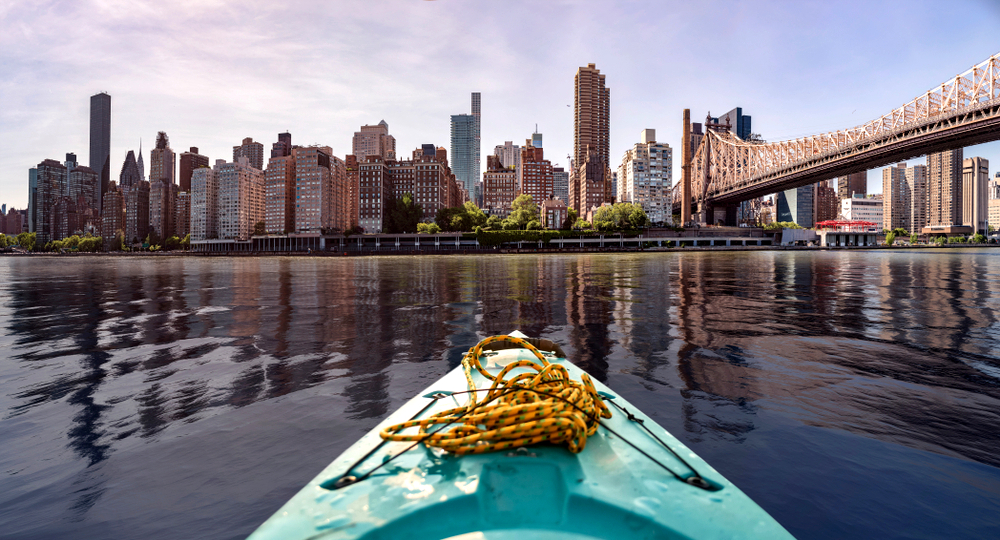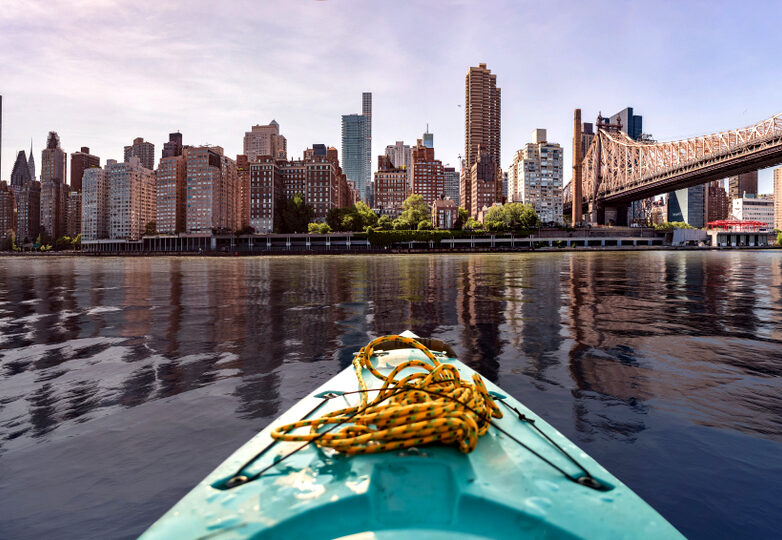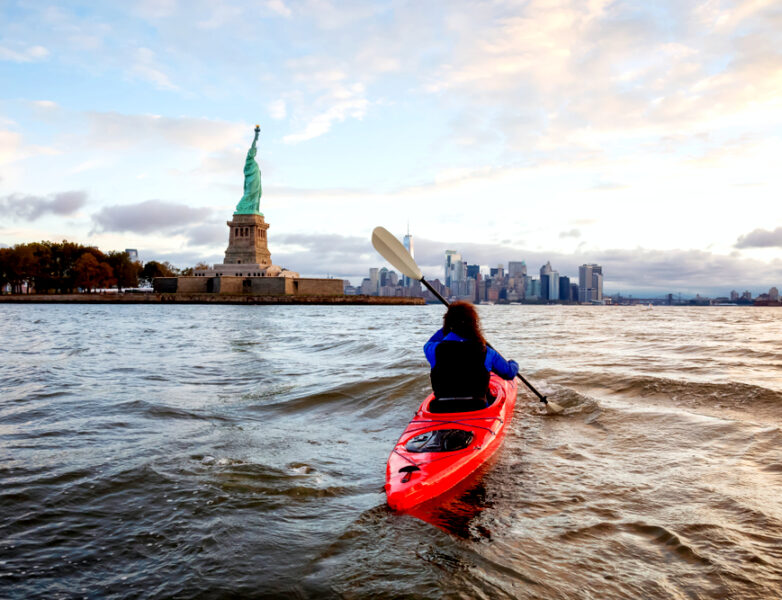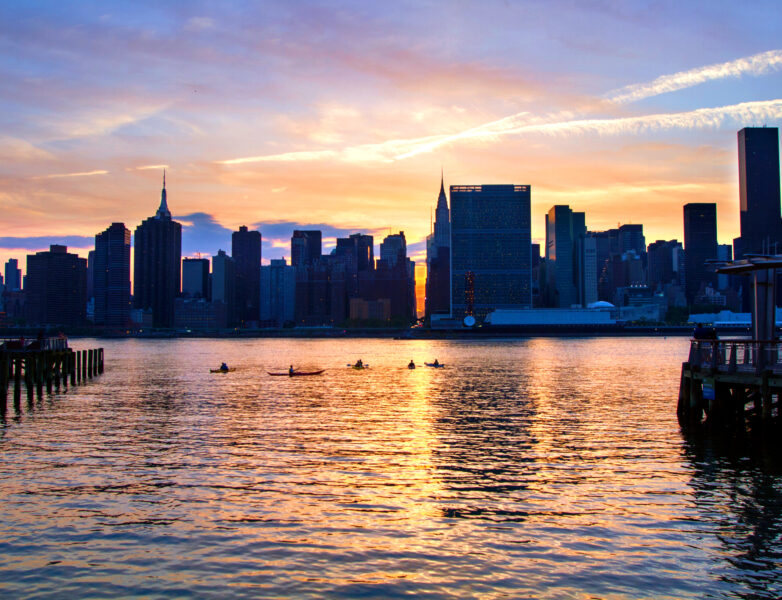 Nearest city

Walking distance from Times Square in NYC
A Unique Outdoor Adventure in The City That Never Sleeps
Kayaking in NYC's scenic waterways allows urban adventures to take in the city's famous sweeping skyline from a whole new perspective. The New York City Water Trail connects 160 square miles of river, ocean, inlet, and bay, with launch points from all five boroughs, so your options are far from limited. Unforgettable tours range from a few hours of idyllic paddling to full-day escapes, allowing paddlers to float by riverside parks, bird sanctuaries and more. Expert fantastic instructors are available to design a customized outing for any group size and skill set.
Most Popular Itineraries
Kayak Session With a Private Instructor
Whether you're new to kayaking or looking to build on existing fundamental skills, a private instructor is the way to go. You'll get the individualized attention you need to progress faster, learning techniques and pro tips one-on-one from your instructor. They'll also show you around the waterways best suited to your goals and keep you safe on the water.
Calling all urban adventures! Experience NYC in a new and exciting way — from the seat of a kayak on one of the city's beautiful waterways. Have you ever gone kayaking during the night? With NY After Dark, you can. That's just one of many tours to choose from, all customisable to your skill level and desired time on the water. A guided kayak tour will have you sightseeing like you never have before, and leave you yearning to get back on the water.
Learn to Kayak Group Lesson
Start your NYC kayaking journey right by learning from the experts. Not only will your instructor support your safety, fun and skills in the water, you'll learn how to set up a decked kayak and do multiple styles of paddle strokes. No previous kayaking or swimming experience is needed!
Guides we recommend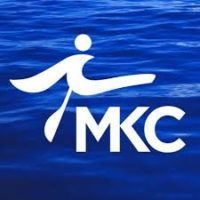 Manhattan Kayak
Manhattan Kayak
Manhattan Kayak is here to help you do far more than paddling your kayak or standin...
View details
Things you need to know
Why should I book with 57hours?
With us, it's all play and no work for you! 57hours is an open platform that connects you with trained and certified outdoor adventure professionals all over the world. Using our tech-savvy, we make it super easy to find and book adventures worth tackling, with guides worth booking, all gathered from the first-hand experiences of the locals who adventure in these amazing locations.
Why should I go kayaking?
Whether you're looking for a casual paddle or a fierce workout, kayaking is wrapped in adventure! Skip the gym and strengthen your upper body, tighten your core and leg muscles — all while soaking in breathtaking wilderness and sights around you. Let your thoughts drift while you connect with the water, and finish your kayaking session feeling re-energized, ready to tackle life's next challenge.
What's included?
What you get in this adventure:
Kayak rental with paddle
Life jackets suited for all sizes
An enthusiastic, ACA-Certified guide
Lockers and locks for your gear
What can I expect from kayaking with a guide?
A certified kayak instructor knows what to look out for, will choose routes to match your skill level, teach paddling techniques, keep you safe on the water, and ensure you get the most out of your trip.
Instructors offer far more than basic knowledge because they're also tour guides, trip leaders and morale boosters. They're able to work with a range of skill sets to ensure everyone on the trip has a good time, whether you're looking for an adrenaline rush or want to take in some tranquil paddling.
Guides reveal local terrain, thrilling features and locals-only routes. NYC kayaking tours are an unexpected option for sightseeing every person needs to experience.
What if I've never kayaked before?
Anyone is free to book a lesson. You don't even have to know how to swim to kayak. All you need is a curious spirit and willingness to explore. Expect your core and leg muscles to ache the next day — in a good way, though.
What's a typical lesson itinerary?
Your exact itinerary depends on the tour or lesson you choose and will be determined at the time of booking.
One hour beginner lessons usually consist of 10 minutes of on-land preparation before hitting the water for the remaining 50 minutes.
Two hour intermediate lessons may spend more time practicing kayaking skills on land before taking to the water.
Private guided day tours are entirely customizable to your group's needs. Just let us know what you're looking for!
Do I have to be in shape to paddle a kayak?
Novice classes are open for everyone to join, no matter your fitness level. Intermediate and advanced trips will push your limits and remind you that kayaking isn't just a leisurely activity but a sport. Feel like you've seen it all? Elite trips will get your adrenaline going and challenge you fully.
What should I wear while kayaking?
Expect to get wet. It's not a guarantee, but better safe than sorry.
Wear clothes that are comfortable when soaked, staying away from cotton layers or jeans. Your best choices are water-friendly options such as a swimsuit, neoprene material, spandex, synthetic fabrics and Dri-Fit materials.
Be sure to bring a change of clothes for after the paddle.
Is there a minimum age requirement?
Everyone over 18 is welcome to join a guided kayak adventure. All minors younger than 18 must provide a signed waiver by a parent or guardian. Let us know prior to booking if your party has kids under 13 that want to kayak.
Are there any weight restrictions for your kayaks?
The weight limit for all boats is 200 pounds.
What about group sizes?
The more the merrier! We can host from one person up to several dozen people at a time. If you're traveling with a large group, contact us prior to booking to ensure we best accommodate your party.
What about bad weather?
Depending on the chosen itinerary, you may find yourself paddling in mild weather conditions, such as light rain and wind. If any major safety threats begin to appear, such as thunderstorms or unmanageable waves, your instructor will easily adjust course, choosing a different location or rescheduling your adventure for a more favorable day.
Cancellation policy
All policies regarding cancellation, rescheduling and trip insurance will be clearly laid out by your guide prior to booking your adventure. Contact us if you'd like more information on a specific adventure.
Getting there and meeting location
The kayaking school is located at Pier 84 Boathouse in Manhattan
If you're traveling by car, park in the lot at Circle Line Cruises at Pier 83, at West 43nd Street and 12th Avenue. This is also the drop-off location.
If you're traveling by subway take Purple 7 to 34th St-Hudson Yards, Blue A-C-E to 42nd St-Port Authority, Red 1-2-3 to 42nd St-Times Square.
Be sure to arrive at least 15 minutes prior to your lesson to get outfitted.