Selkirk Mountains | British Columbia
Big Days and Deep Snow in the Selkirks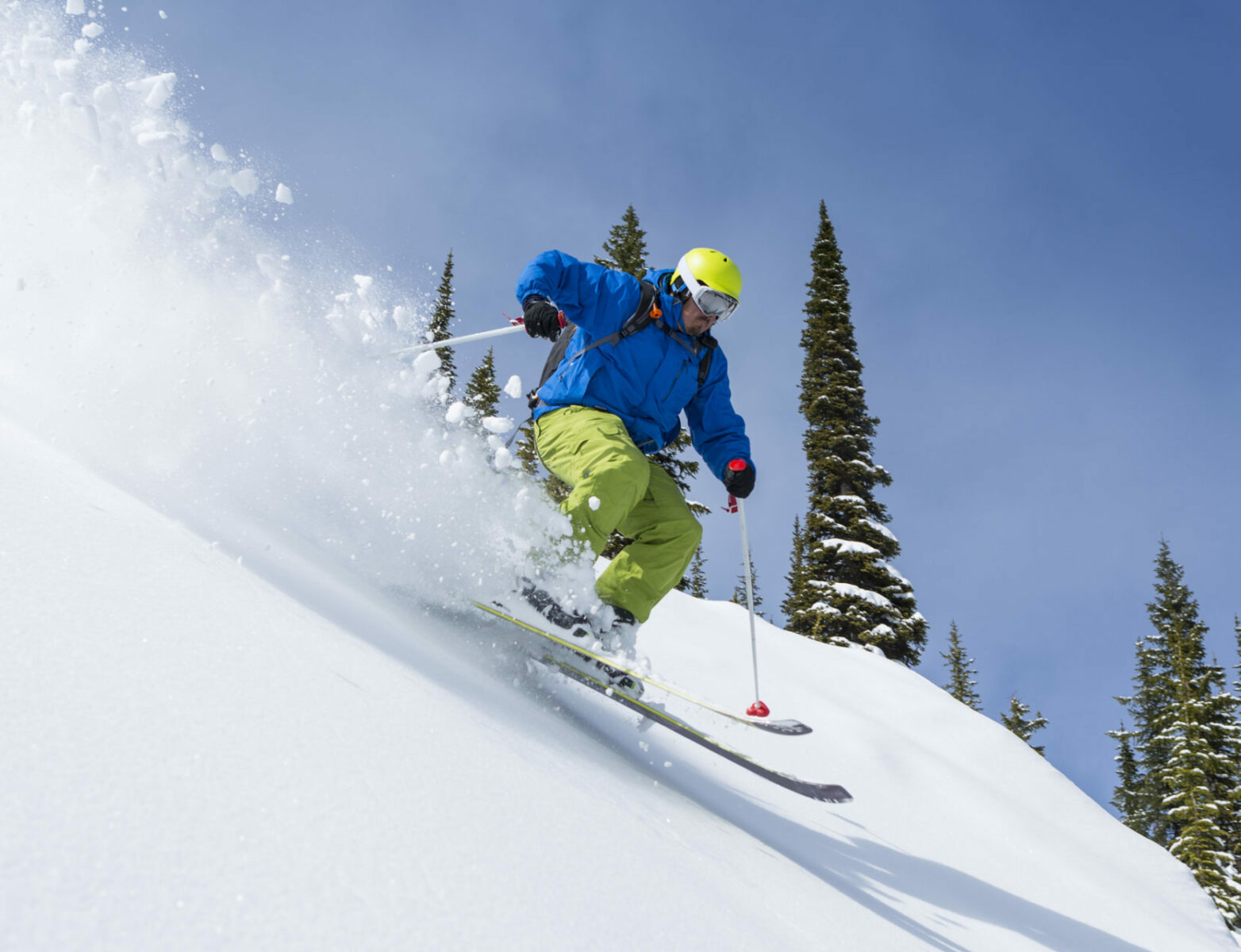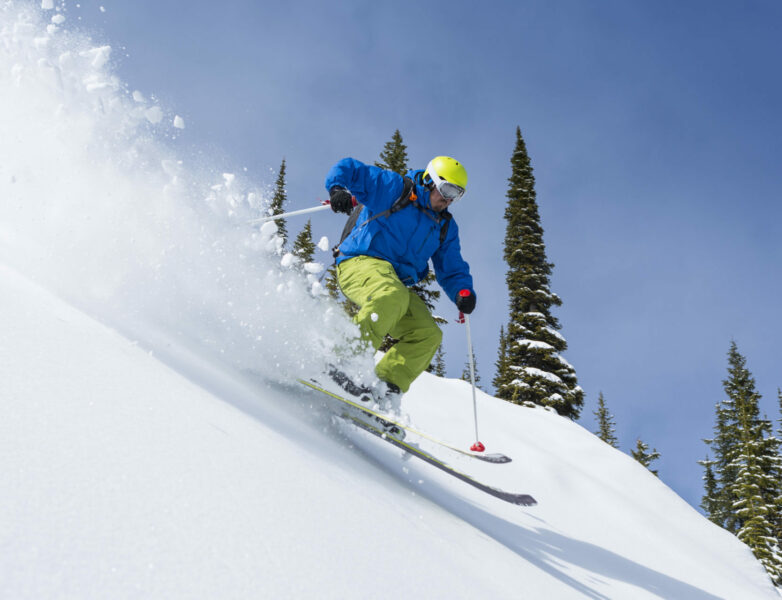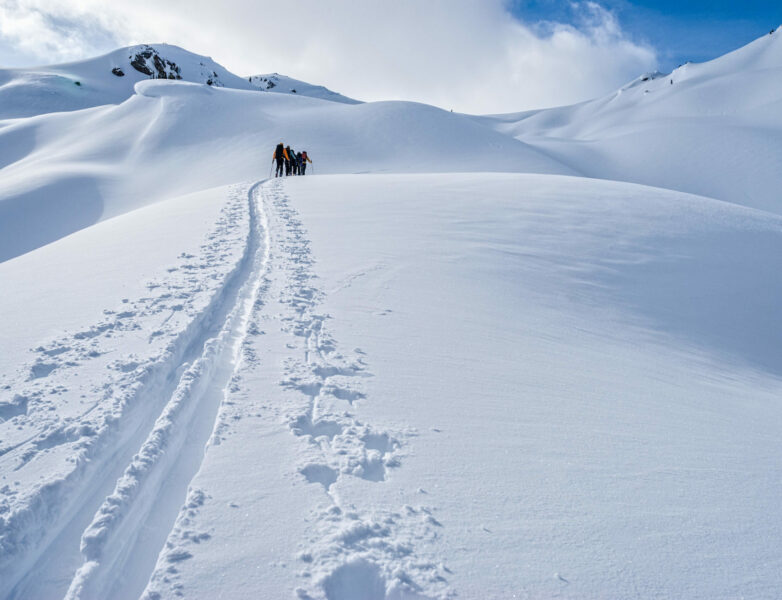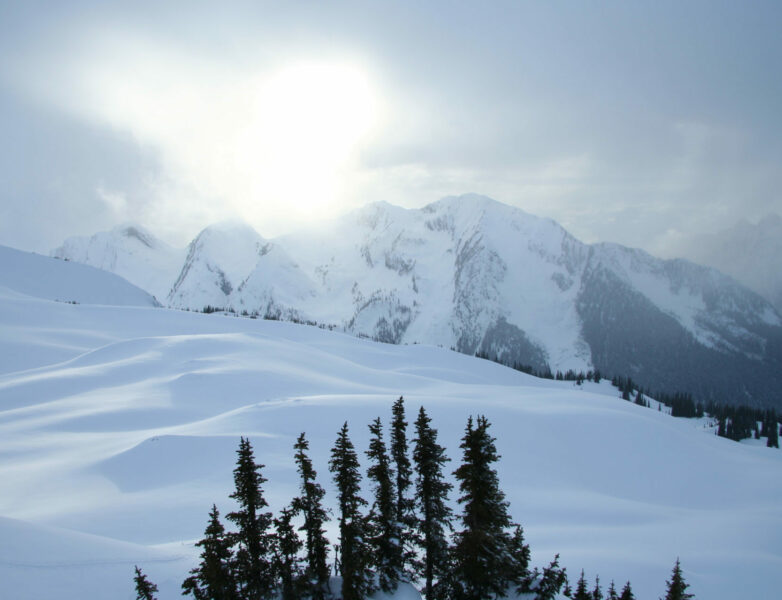 Come ski some great powder in British Columbia's Selkirk Mountains. Rather than hut to hut skiing, we'll be based at the beautiful Sunrise Lodge. The views are as stunning as the skiing, and the sauna is the perfect place to unwind after an awesome day in the backcountry.
Join us for huge tours, great meals, and incredible pow!
You can expect lots of alpine, tree-line and tree-skiing here, with everything from gentle open slopes to steep pillow lines.
Sunrise Lodge is located at the headwaters of Wisted Creek and offers stunning views of Rockies to the west and Purcells to the south. Sunrise is the southern gateway to the amazing Esplanade Range, including Meadow, Vista and Sentry Lodges. The consensus among those who've spent time at all four Esplanade Range Huts is that Sunrise is the best: best terrain, best for storm skiing, and best snowpack of the bunch!
1200 square feet. Sleeps up to 16 people per night (12 guests, 4 staff)
6 guest bedrooms / 2 guide bedrooms
Services:  2 outhouses, wood/propane heat, radio, limited cell coverage, water from Sunrise Lake, Heli pad
Full cellular coverage at Sunrise Lodge and in most places near the lodge
Sauna built in 2014
Full solar upgrade in 2013 provides task lighting in all rooms of the lodge
New super high energy efficient Blaze King "Princess" fireplace installed in 2015
The lodge is equipped with AC power but there is no WiFi/Internet access at all. There's also a wonderful sauna for the end of the day. Beer and wine are not provided, but feel free to bring your own.
Things you need to know
Trip difficulty
Day trips, hut-based
Hut elevation 2134 m with 1200-1500 m/day tours on average (Relaxed Pace trip)
Non-glaciated terrain
Powder skiing
Insurance
All fees paid are 100% non-refundable. We cannot be held liable for cancellations of any kind. Therefore we strongly recommend that you purchase trip cancellation and evacuation insurance to protect you in the event that you need to cancel or there is an emergency during your trip. The American Alpine Club and Lifestyle Financial (BCLBC Plan) both offer plans for trips like this that might interest you although we can't personally vouch for them. Many credit cards carry this insurance for trips paid with the credit card — contact your credit card company to be sure
Getting to Golden, BC, Meeting Place, Staging Info
The most convenient international airport is Calgary (YYC), about 3 hours east of Golden.
Other options for flying include Kelowna (about 4 hours drive west of Golden) or Cranbrook (2h45 south of Golden). Driving from Vancouver to Golden takes about 7h30, from Spokane the drive is around 6 hours. There is a regional airport in Golden but it only handles small charter aircraft.
Meeting place
The meeting place for your trip is the Golden Alpine Holidays office at 104, 806 – 9th Street North. At this point, all participants must sign their waivers. Flights to GAH lodges take place at our Helicopter Staging Facility west of Golden. Guests are required to get themselves to GAH Staging.
Kicking Horse River Lodge is a great place to stay Friday night before the trip. The lodge can handle a group with room rates that start around $40/night. Sorcerer customers get a discount but must phone them directly. The discount is not available if you book through an agency like booking.com. We meet here Saturday night and breakfast is here Sunday morning so it is a convenient place to stay. If you choose to stay here, book early. It fills quickly. https://www.khrl.com/  1 (250) 439-1112