Ulrik covered:
Why Norway is the adventure capital of Northern Europe
The beauty of sailing in the serene waters of Scandinavia
The history, highlights and cool stories surrounding Norway's fjords
How to plan for your sailing, kayaking and hiking journey
What to expect from the unpredictable Nordic weather
The advantages of exploring Norway with an expert guide
Out of all the natural features in the rugged Kingdom of Norway, none are more iconic than fjords. These outstretched arms of the seas beckon adventurers to journey inland and find the majestic walls of rock hidden within.
And for the avid outdoor adventurer, this heavily indented coastline represents a world of possibilities for exploration. As you scale the plateaus and jagged cliffs overlooking the placid fjords below, you're treated to some of the most magnificent views on Earth.
Skipper and adventurer Ulrik Møller leads unique sailing expeditions along the Norwegian coast that feature such activities as hiking, kayaking, and surfing. He's traveled up and down these fantastic landscapes many times—and now he's here to tell us all about it!
In this one-hour session, you'll hear all about the fantastic beauty of this far-flung Nordic nation and learn how you can embark on your own soul-stirring journey in the Land of Fjords.
Webinar host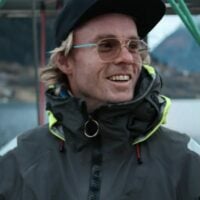 Ulrik Møller
Skipper and owner of Jolly Good Times Sailing
Born in Oslo, with roots in the west of Sunnmøre, Ulrik started sailing many years ago and has thousands of miles behind the helm, both as the captain of Jolly and on other boats. He also has all the necessary safety training, certificates, and experience to take you safely to various destinations, creating great memories and good times for all on board.