Ride Like a Pro at The Best Mountain Biking Destinations in Switzerland
Switzerland boasts one the most spectacular networks of natural mountain biking trails in the world, and all of it is picturesquely set in the Alps.
Table of Contents
The first time I visited Switzerland, I thought it was like a closed-off island inside of Europe. As a former pro-rider, I've mountain biked all over the world and have come to realize nothing beats the trails in this naturally secluded country.
Because the Alps cover nearly two thirds of the nation, the Swiss have developed a unique mountain culture that touches all aspects of life. Over time, its people have tamed the terrain creating countless walking paths. Today, many have been incorporated into a huge network of trails that ascend into the clouds, cross between peaks, connect distant villages and for the MTB-inclined, offers ample opportunities to bomb back down to earth.
If you ask me, the whole country's practically one huge mountain biking park—a natural one at that.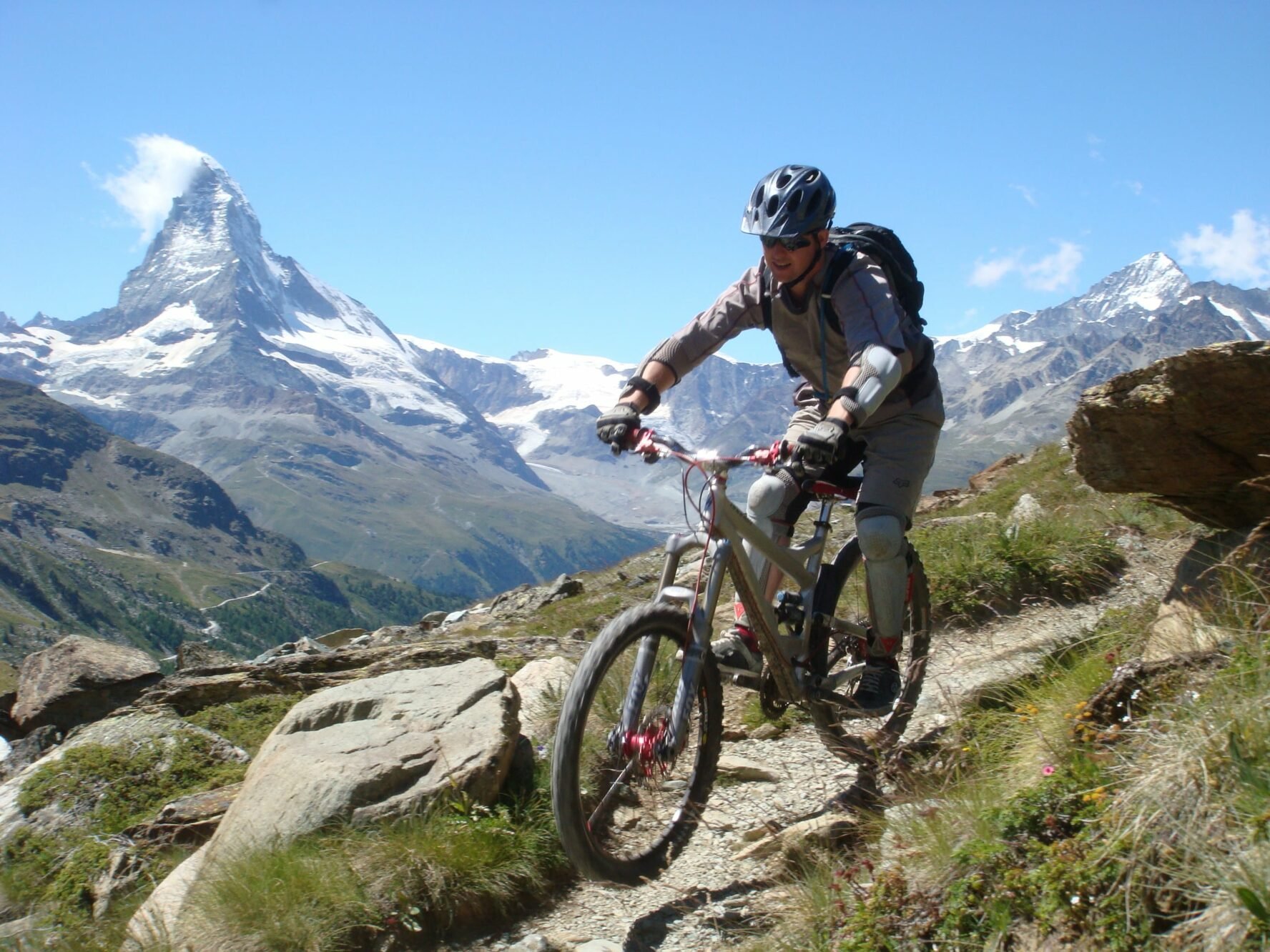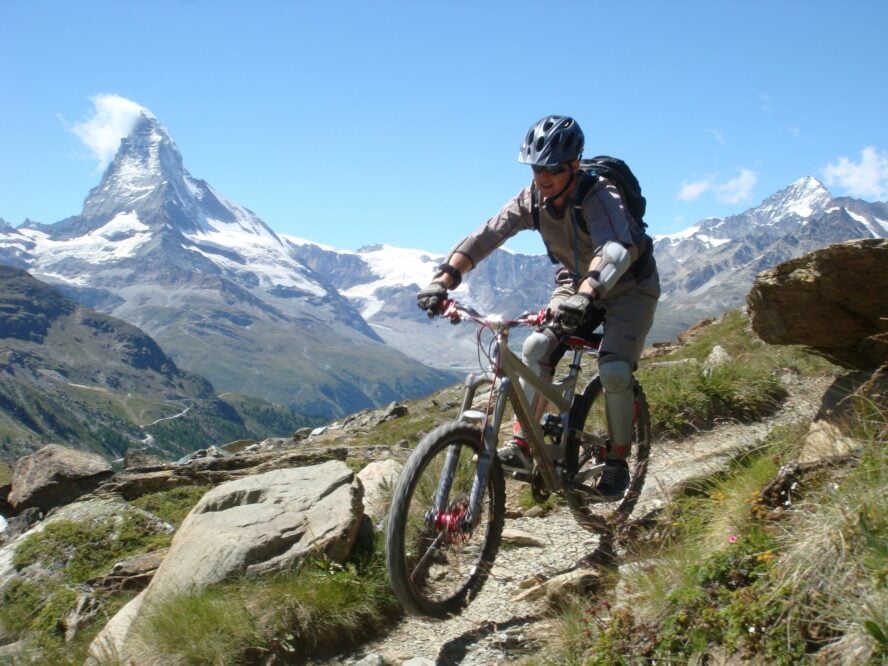 Mountain biking in Switzerland is built into the culture. And infrastructure
There's simply nothing better than long downhill runs on rooty, rocky mountain terrain. I'll take singletrack on natural trails, sans manmade berns or jumps, above all else—and Switzerland has lots of it! It's no wonder the country has produced some of the greatest athletes the world of cycling has ever seen.
Mountain biking is a part of everyday life for the Swiss and they've put a lot of money into the sport. Take this, for example: The PostBus is the public transport service that runs between the villages daily, and each bus in its fleet is fixed with six bike racks. Kids use them all the time, heading to school by two wheels and riding home on four (or more). Some trails that link nearby villages have even become little MTB downhill tracks. The sport literally connects people here.
When you go down into the valleys, there's chairlifts and gondolas everywhere you look. Who would've guessed that their infrastructure efforts from the 20th century would set the cornerstone for a massive tourism and sports industry?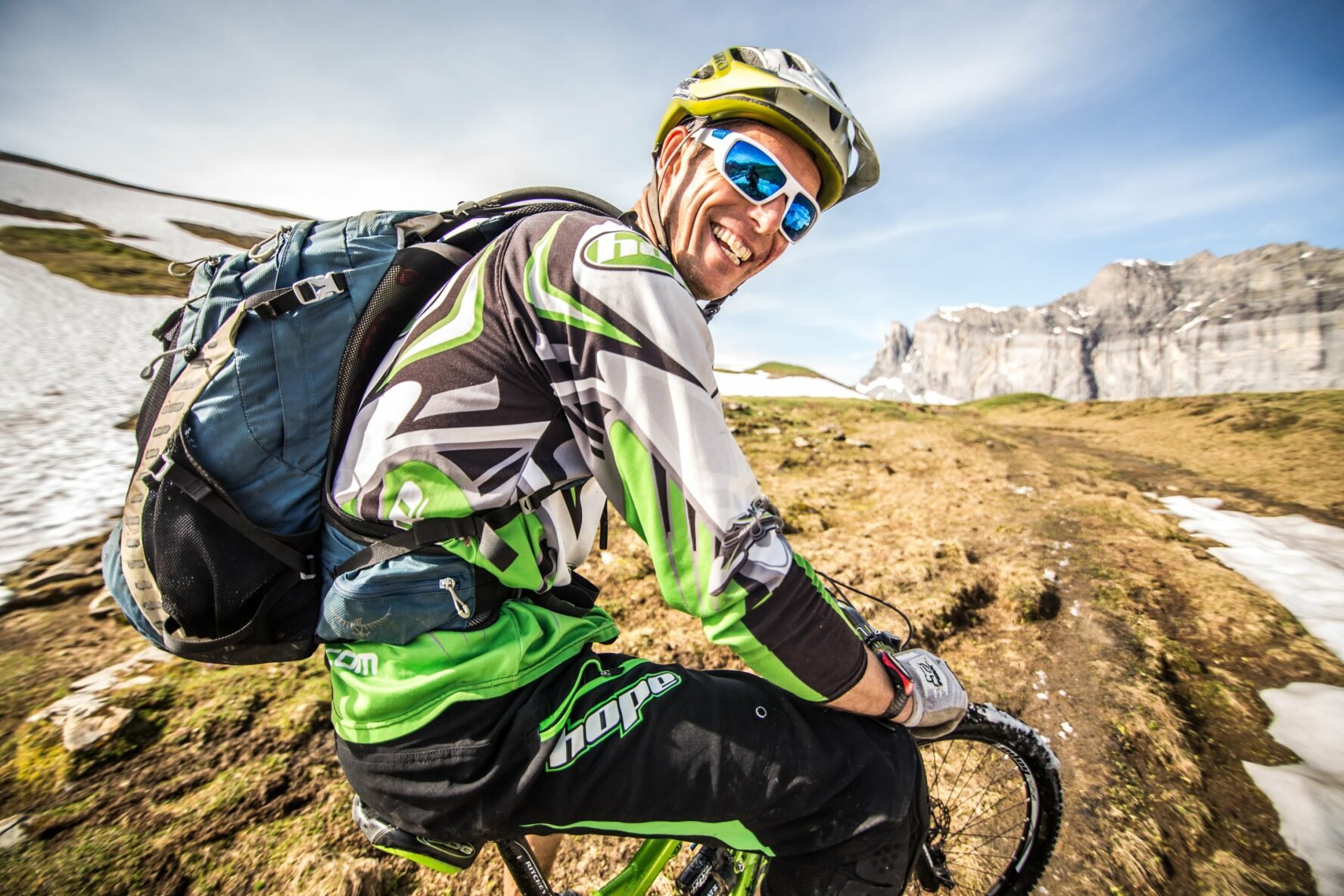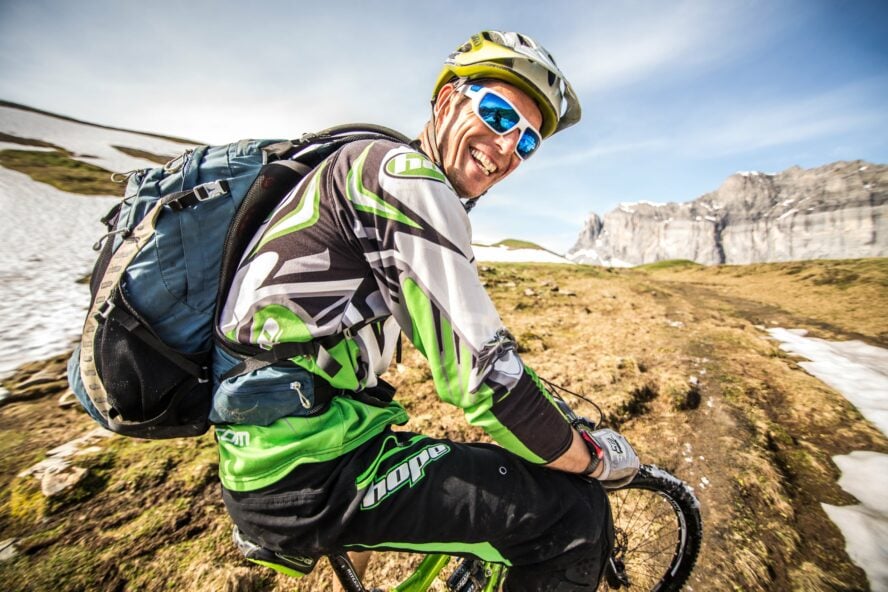 What's an Englishman doing in Switzerland, you ask?
My cycling story starts in 1984 in the industrial town of Leeds in Northern England. Back then there wasn't much racing going on, but I was lucky enough to find a team to take me under their wing. I was young and plucky and fast, and became the youngest member of the first British mountain bike racing team.
I was able to participate in tournaments, experience the welcoming kinship among riders, and mountain bike at the best places across Europe. It all fanned my love for cycling and made me realize that this is what I wanted to do. Fast forward to today, my partner, Mary, and I run our own company, Ride the Alps, and are raising our two beautiful kids on the French-Swiss border.
Now that we're here, people always ask me what my favorite tour in Switzerland is. But that's just impossible to answer. Instead, I've compiled a list of five amazing mountain bike trips that I think every rider should experience once in their life, regardless of skill level.