My Incredible Week at a Women's Surf Retreat in Maui
Maui doesn't just embrace surf culture; it is surf culture — making it the perfect spot to level up your game.
The waves, warm water, and spirit of aloha make Maui the hot spot for some of the best surfing in the world. Part of the Hawaii archipelago, it's home to 30 miles of stunning coastline, and surfing — or "he'enalu" in Hawaiian — has a rich history here, where it's more than a sport: it's an ancient art and a way of life. Maui is rightfully one of the best surfing spots in the USA.
When offered the opportunity to attend a week-long surf retreat hosted by SwellWomen, I jumped at the chance to progress my skills in one of the most beautiful places on the planet, alongside other women with the same goals. It was one of the best weeks on (and off) the water I've ever had.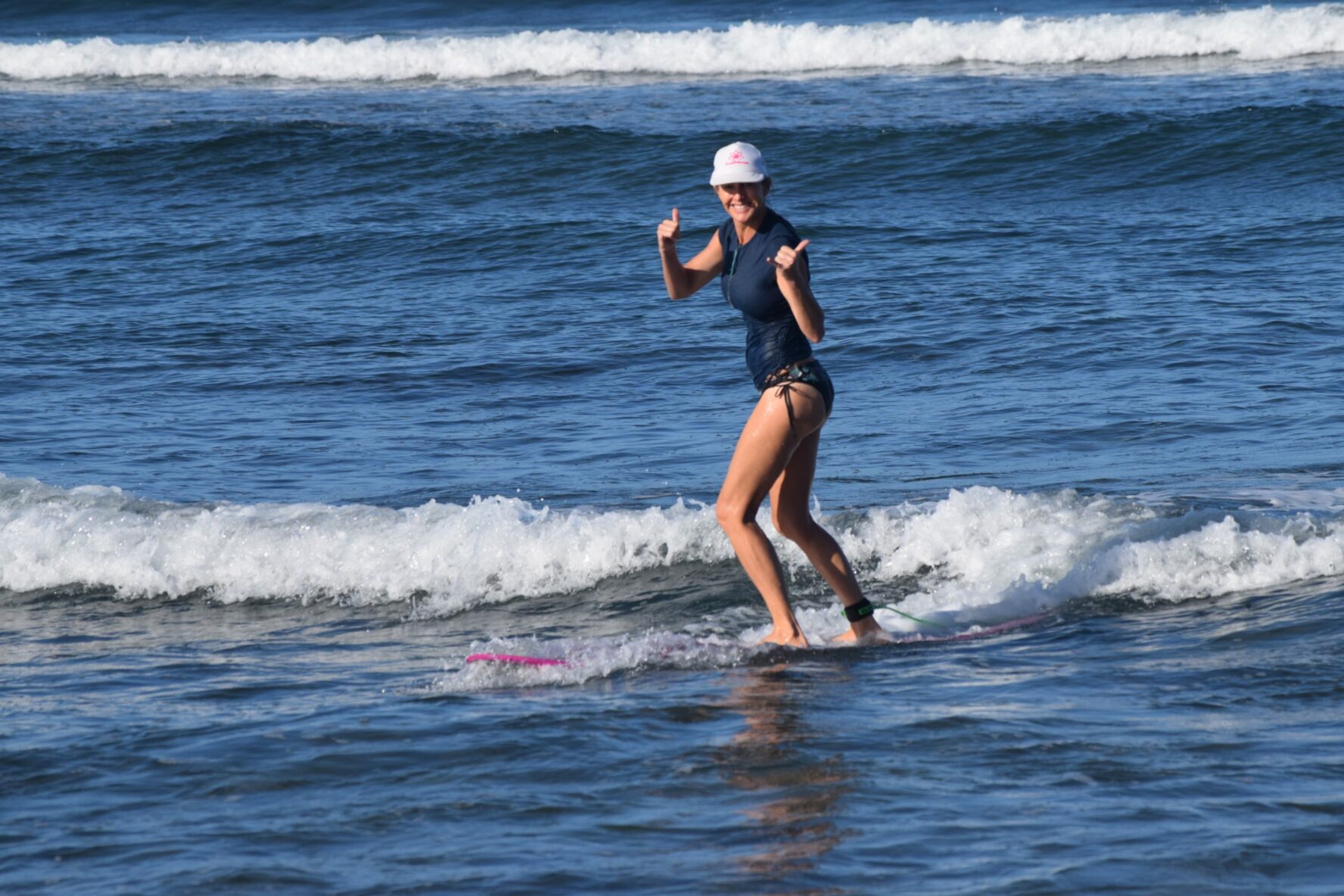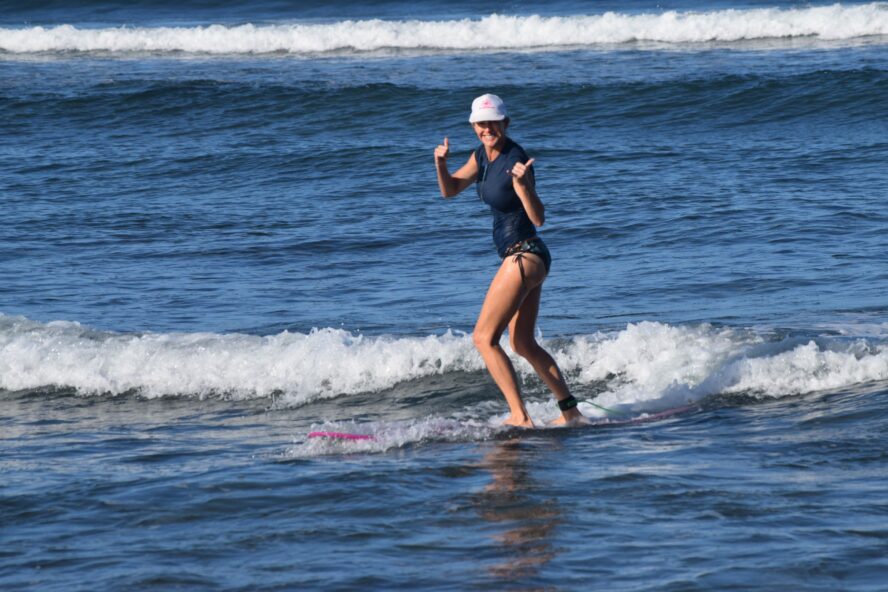 Pros and Cons of Surfing at Women's Surf Retreat in Maui
Waves for all skill levels
Born to surf
I always knew I'd be a surfer. Born and raised in Orange County, California, I had saltwater running through my veins from an early age and was always enchanted with the idea of riding waves. As a kid, I'd watch from the shore as men and women paddled boards of all shapes and sizes into the lineup, doing their unique dances across the waves.
When I turned sixteen, I bought a used car, cheap surf racks, and I convinced my uncle to gift me an old log that was becoming one with the shrubbery in his backyard. With my new gear in tow, I religiously made the thirty-minute commute to my local surf spot and, through trial and error, figured out how to paddle out and eventually catch waves.
Fast forward eleven years: at this point, I'd been surfing for quite some time, and despite the experience under my belt, I still consider myself a mediocre surfer. Sure, I can catch waves with ease, and my skills have improved over the years, but I'm far from where I'd like to be. To learn more about the sport and enhance my skills, I signed up for a women's surf retreat with SwellWomen and boarded a plane to Lahaina, Maui, one of the best surf spots in the world.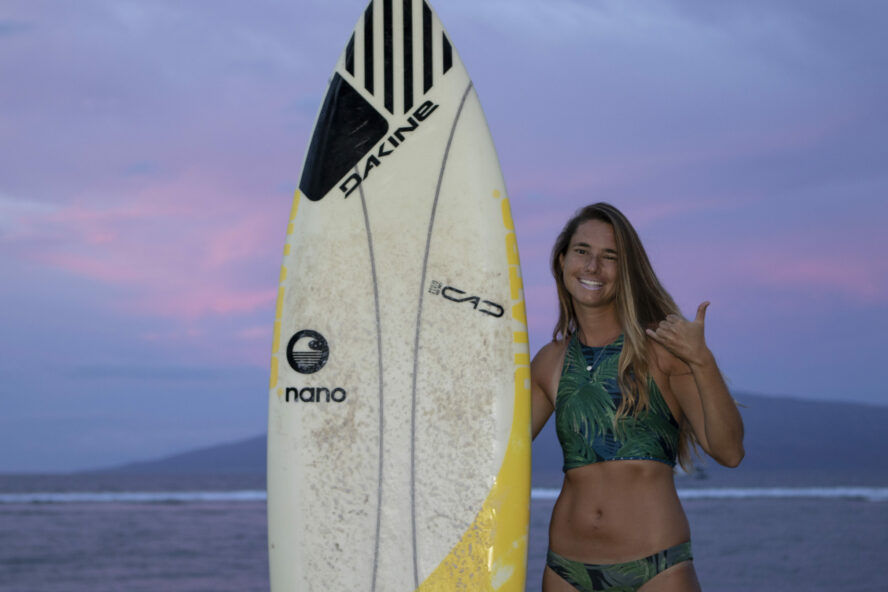 My week with SwellWomen
Although Maui is a pretty safe place, travelling and surfing alone as a woman can be intimidating. There are a few hostels on the island and several schools offering Maui surf lessons. Still, I decided to sign up for a retreat with SwellWomen and enjoy a week centered around surfing, yoga and channeling my inner bliss.
My week on Maui with SwellWomen was nothing short of amazing. Each morning, we'd wake with the sun, paddle out at Breakwall with our instructors, and round out the afternoon with yoga at a local studio. The water was warm, the sun was shining, and between the women in my group and the locals we met in the water, I was in good company.
Each day began with a dawn patrol surf session, starting with a lesson on land where we discussed local conditions, practiced pop-ups, and had our questions answered. After that, it was time to hit the waves.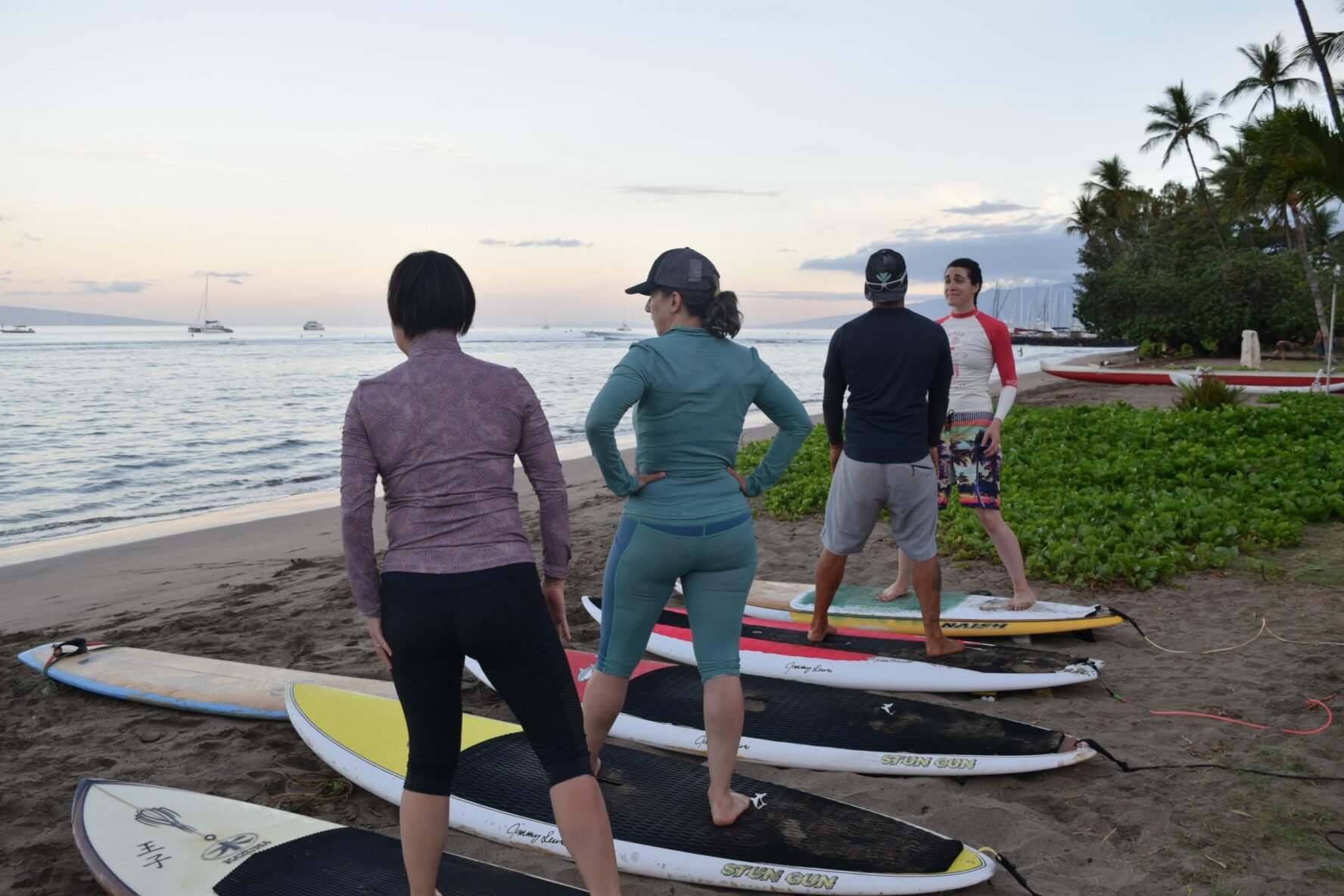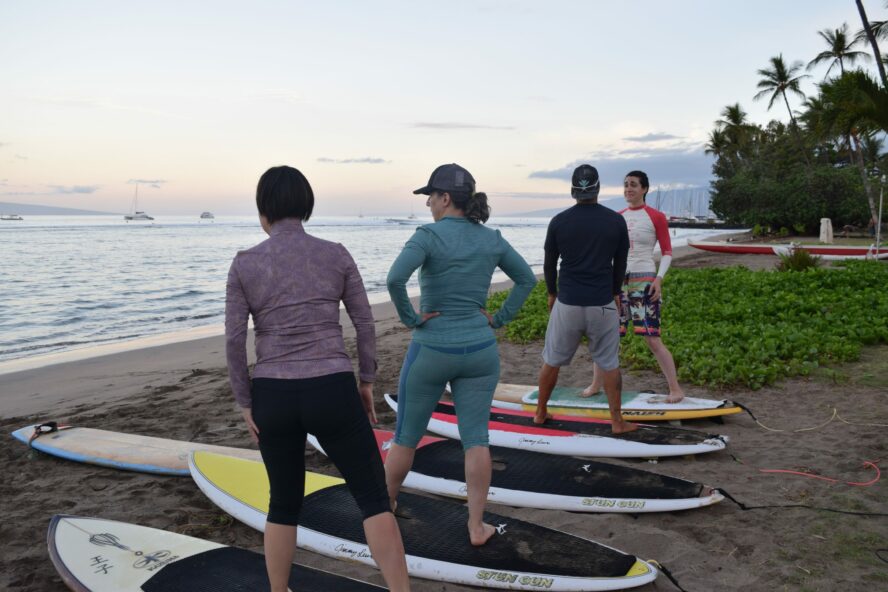 Where to surf in Maui
Whether you're a seasoned pro or new to the sport, Maui has something for surfers of all abilities and skill levels — everything from towering overhead walls to gentle, rolling waves. While waves can be found year-round on the island, the North Shore tends to be best in the winter while the South Shore can bet better during the summer. Although the island has countless surf spots to choose from, there are a few Maui surf spots that stand out.
1. Lahaina Reefs
During my week at the retreat, the majority of my time was spent in Lahaina. Located on the west side, Lahaina is sunnier than other corners of the island and home to surf spots Kammies, Shark Pit, and Breakwall. Breakwall quickly became a favorite surf spot among the group because it offered small, gentle waves on the inside and steeper, faster waves on the outside, making it an ideal spot for our varying skill levels.
On the water, instructors took turns helping push new surfers into the waves until they are comfortable doing so on their own. Most of the women at the retreat were new to the sport and began their journey surfing the whitewater before progressing to the outer reef. For more experienced surfers, like myself, lessons were tailored, so each individual had the opportunity to focus on whatever they wished to work on during the week. In my case: reading waves and cross-stepping.
When we first arrived, the swell was up and I had a fun time riding steeper waves on the outer reef while the beginners stuck to the inside. Over the course of the week, the swell dropped, and our entire group was able to test their new found skills on the outer reef. The vibe at Breakwall was a good one, and although I didn't master the art of cross-stepping in one short week, it provided me with the foundation I needed to build upon my skills back at my home break.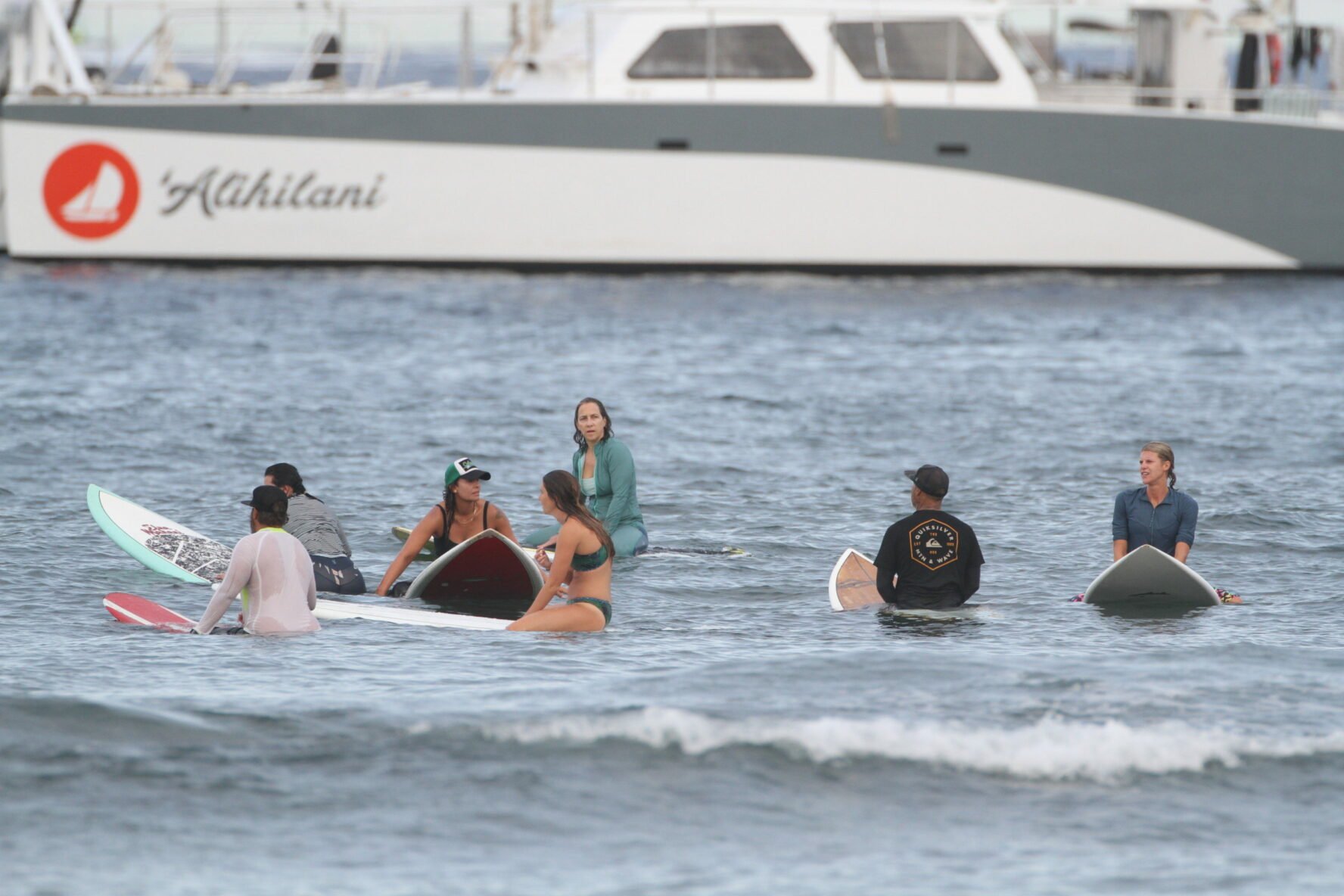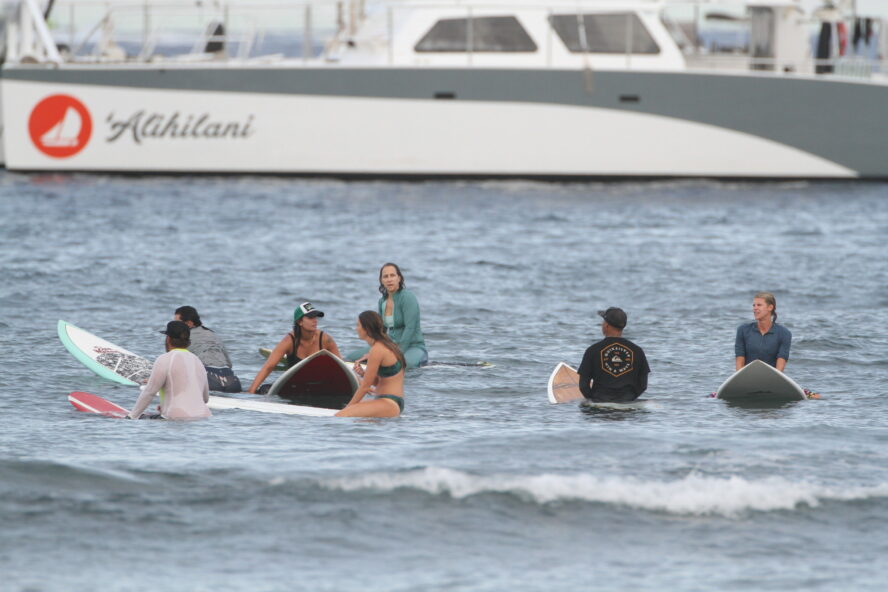 2. Honolua Bay
If you've ever watched any surf flicks or read memoirs from famous surfers, you've likely heard of Maui's most popular surf spot: Honolua Bay. Regarded as a world-class wave, Honolua Bay is a right-hand point break over a stunning reef. Although the wave is best suited for advanced surfers, the bay makes for a great snorkeling spot when the swell is down.
3. Pe'ahi
Pe'ahi — more often referred to as Jaws — is a big wave surf spot located on the north shore. Waves here are big, strong, and fast and only professionals with experience in heavy surf should brave them. If you catch Jaws on a big day, you'll likely witness a number of pros from around the world towing into waves that can only be referred to as giants.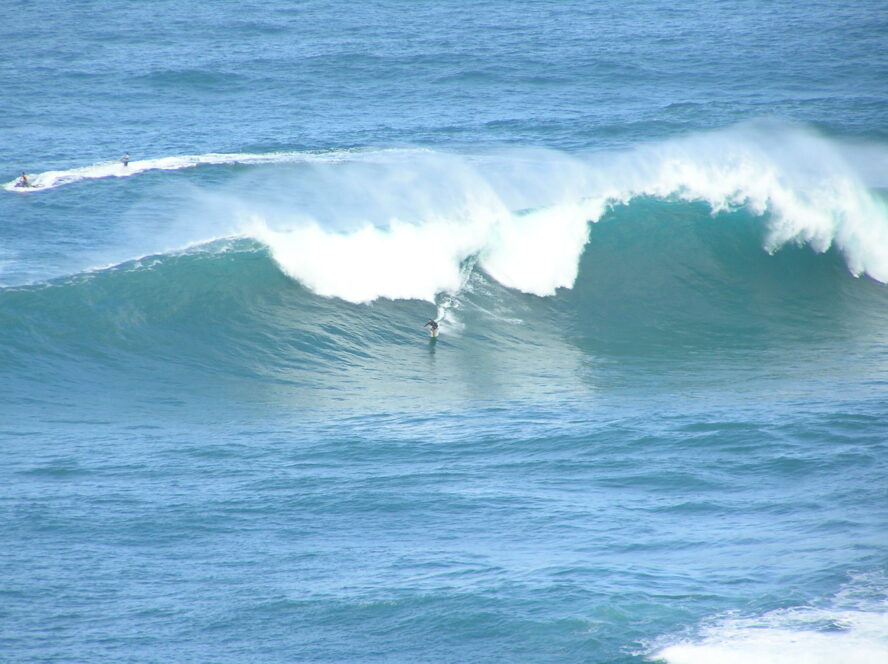 4. Ho'okipa Beach
Located on the north shore, Ho'okipa is a popular spot as it readily picks up swell from the north, northwest, west, and east. Conditions tend to be calm in the morning with the winds picking up in the afternoon, making it a popular windsurfing destination as well. Waves can get big and wind, rip currents, and shallow rocks pose a constant threat, making the spot best suited to more experienced surfers.
Getting to Maui
Getting to Maui is pretty straightforward. Unless you're taking a puddle hopper from a neighboring island, you'll likely fly into Kahului Airport (OGG), the island's main hub. If you are connecting from another island, Maui is home to two small commuter airports: Kapalua Airport (JHM) in West Maui and Hana Airport (HNM) in East Maui. From there, taxis and Ubers are readily available to transport you to your next destination.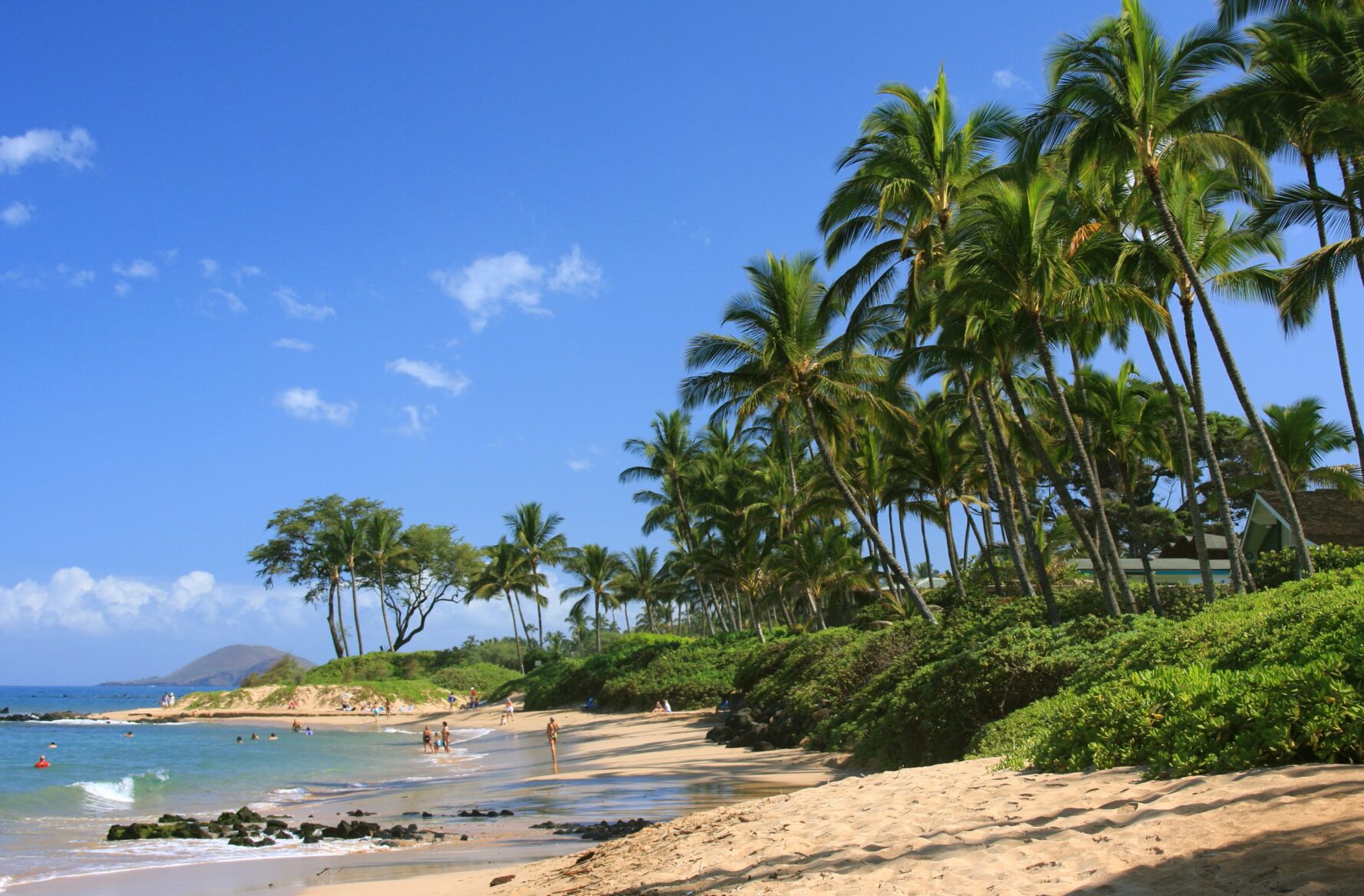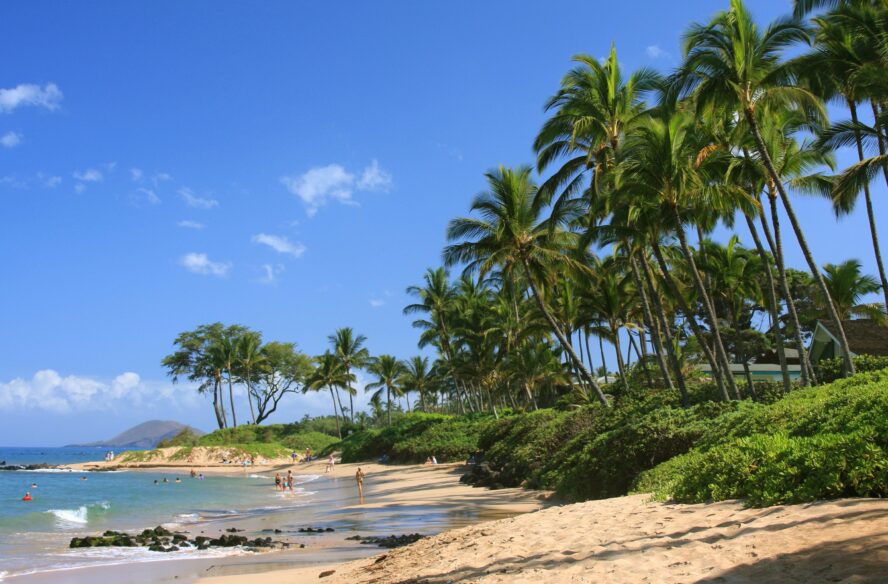 Where to stay in Maui?
Maui is in no short supply of beautiful accommodations. Often, visitors stay in Kaanapali, as it is home to several resorts lining the beach. However, Kaanapali doesn't offer much in the way of surf, and there are many other incredible places to stay. A quick search on Airbnb will bring up a wide range of accommodations spanning the island, allowing you to pick a place that best suits your needs.
If you're looking to save money and sleep under the stars, there are campgrounds located at several spots around the island. Drive-in, hike-in, state-run, and privately owned, Maui has all sorts of camping options. Most campsites require a permit, and some a reservation, so do a little research ahead of time to secure a spot.
During my week on the island, I stayed at SwellWomen's surf pad in Puamana and couldn't have been happier with the location. Puamana is a gated resort community just outside of Lahaina, with big, grassy fields, a waterfront pool, and a couple of fun surf breaks outside the front door. From the house, it was a quick, five-minute bike ride to Breakwall and downtown.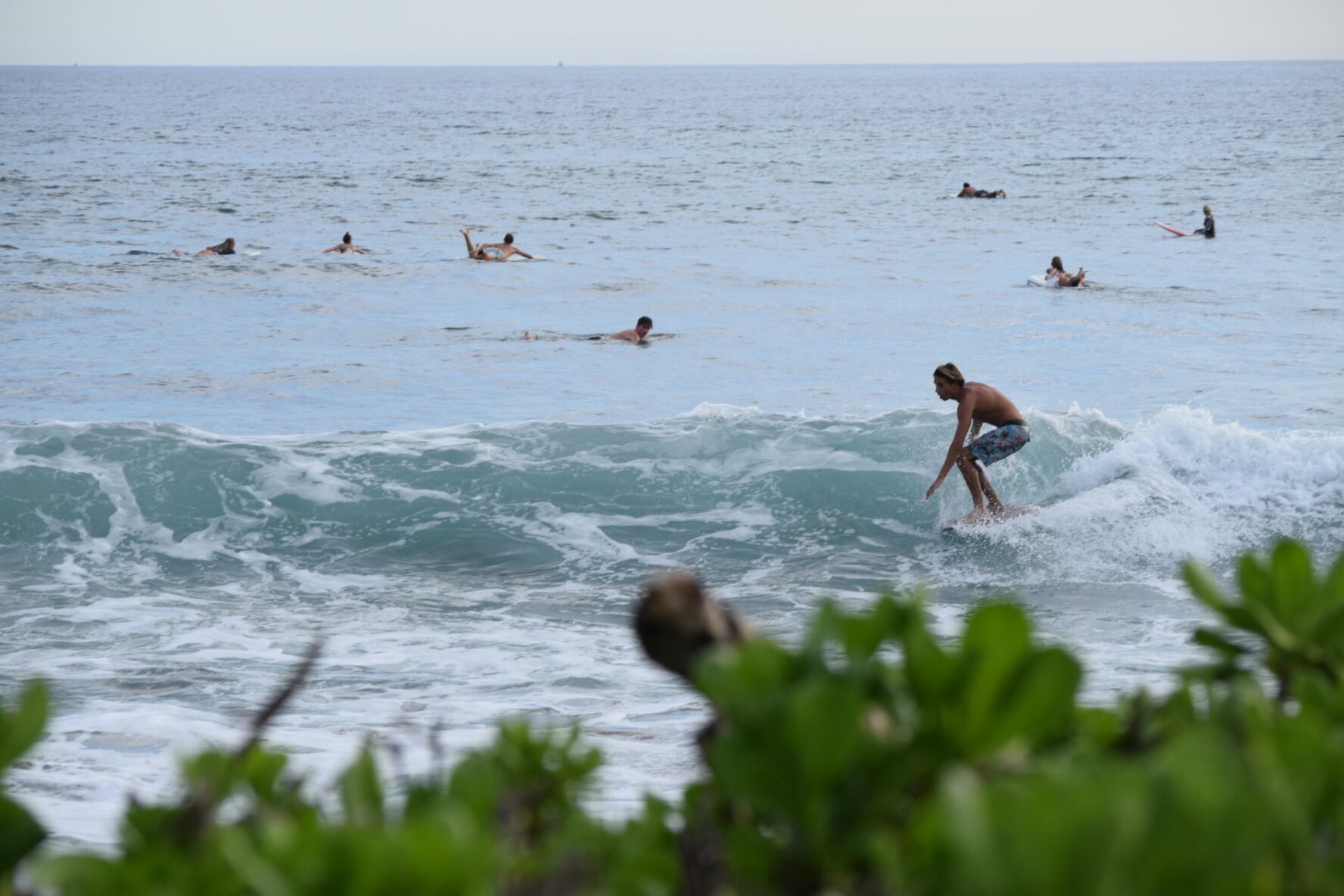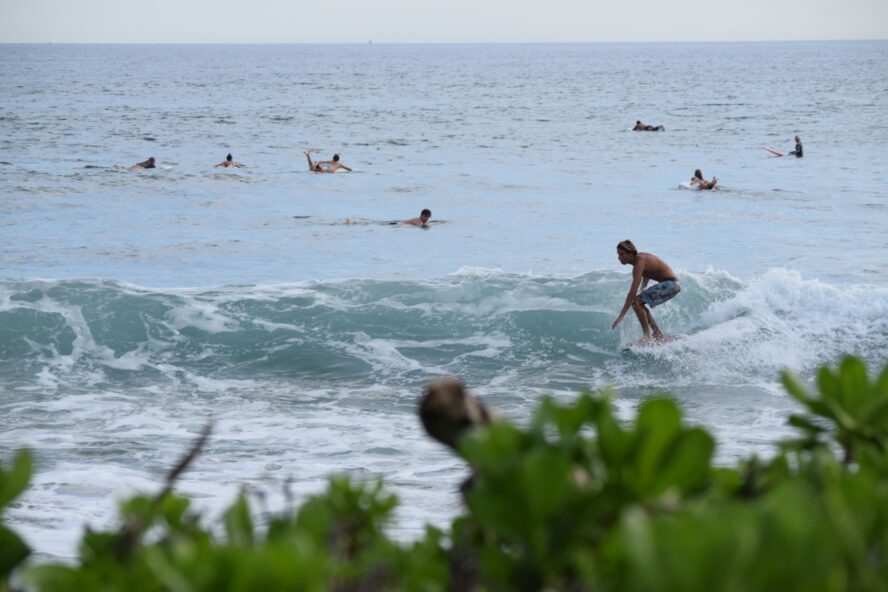 What to do off the water?
When the waves are flat, or you simply need a break, there is so much to do on Maui outside of surfing. The Road to Hana is a popular activity: the Hana Highway is a 65-mile stretch of breathtaking coastline between Kahului and Hana, with fun stopping points along the way.
Another must-do activity while on the island is snorkeling, with great spots including Molokini Crater, Black Rock, Honolua Bay, Coral Gardens, Kapalua Bay, and Napili Bay. I visited Napili Bay and had an amazing time exploring the underwater aquarium and swimming with the local turtles — "honu" — that call the spot home. Other popular activities include hiking, kayaking, stand up paddling, catamaran cruises, diving, and whale watching—but you'd need more than a week to do it all.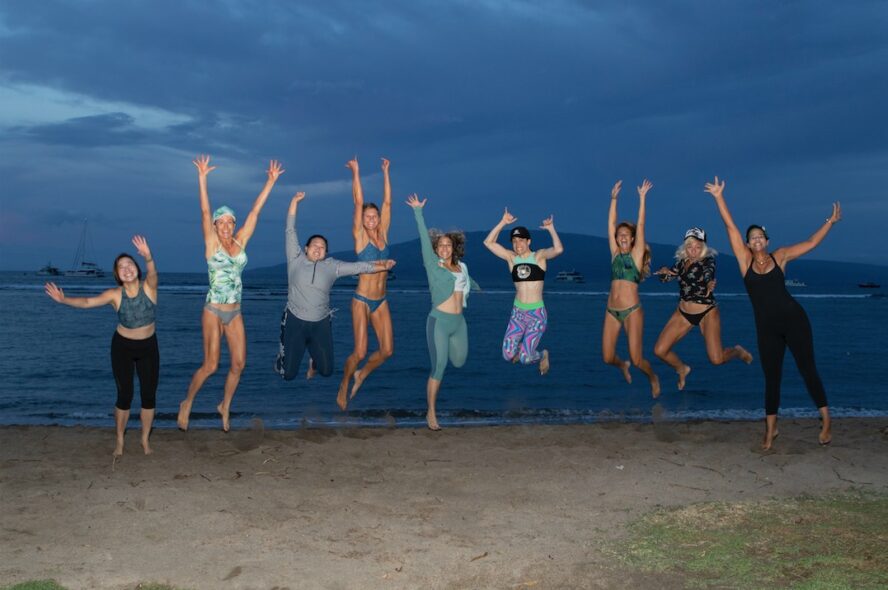 My week with SwellWomen was everything I thought it would be and more. In one short week, I learned from both beginner and experienced surfers, and I now have an arsenal of knowledge to take home with me to continue progressing my skills (and a new tribe of sea-sisters that spreads across the globe). I planned for a fun week of surfing and yoga, but the amount of purpose and care that SwellWomen put into creating a memorable and life-changing week was above and beyond what I expected. I'm already dreaming of my next trip back.
Fittingly, there is no word in Hawaiian for goodbye, only "a hui hou" — until we meet again.