Things to Do in Colorado for Outdoor Adventurers
Colorado earns its outdoorsy reputation from the rugged ridgelines of the Rockies to the vast plains and desert canyons of the Plateau. Here, Old Western flair is worn as a badge of honor, especially for the new cowboys and gals who embody the adventurous spirit of bygone generations. From worn-down ghost towns to stone-lined mineral hot springs, time seems to have stopped here—unless you're an adrenaline junky. With so many things to do, there's just not enough time in the day, or century!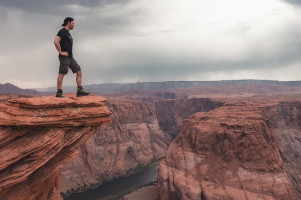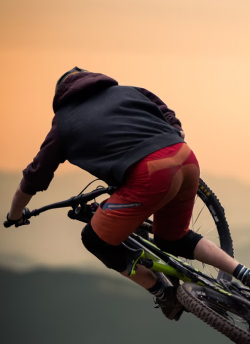 Recommended by locals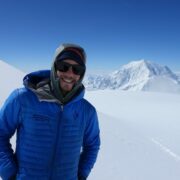 Dave Nesis
AMGA Apprentice Rock Guide and Trekking Guide with Mountain Trip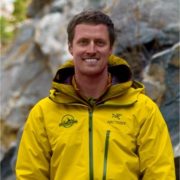 Kevin Capps
AMGA Certified Guide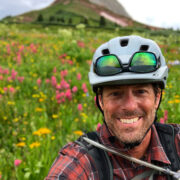 Matt McFee
MTB Guide and Founder of Hermosa Tours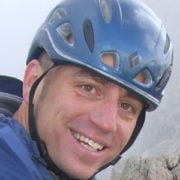 Rob Coppolillo
IFMGA/AMGA Certified Guide
Backcountry Skiing in Colorado steep hills
Colorado is the uncrowned king of the backcountry. The powder is deep and dry, the terrain is rich and varied, and the scenery is breathtaking, bar none. With a whopping 19 skiable thirteeners and year-round access to hundreds of classic routes, the skiing never here stops.
colorado backcountry skiing adventures
"Meadow skiing, tagging summits, and bottomless face shots in Colorado "cold smoke"—what could be better!?"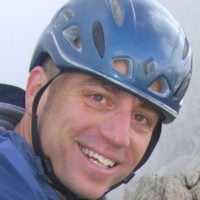 Rob Coppolillo
IFMGA/AMGA Certified Guide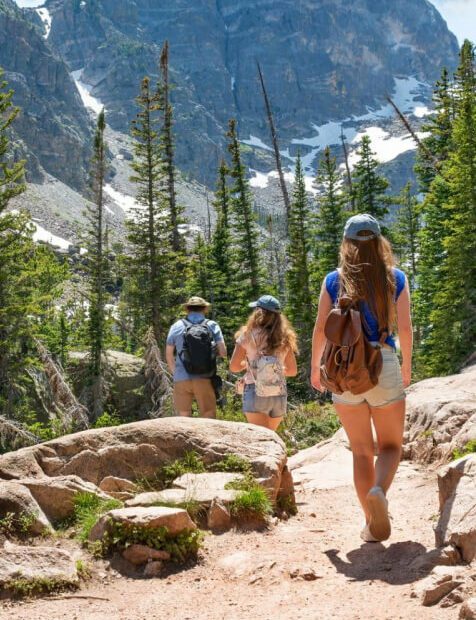 Hiking in Colorado for World-Class Trails
Thousands of world-class trails interwoven across miles of natural, breathtaking landscapes: that's what hiking in Colorado is all about! From Denver's lakeside strolls to Boulder's high-altitude leg-burners to Colorado Springs' prairie-to-peak diversity, Colorado's hikes stand unmatched in the western U.S.
colorado hiking adventures
"Experience lush forests, high alpine lakes, ridgelines, waterfalls, and fields of wildflowers just by walking out your front door."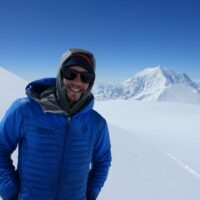 Dave Nesis
AMGA Apprentice Rock Guide and Trekking Guide with Mountain Trip
Rock Climbing in Colorado for Year-Round Access
Colorado's sunken valleys and dramatic cliffs house approachable, high-quality climbs 365 days a year. Whether you're a trad dad or a sport clippin' fanatic, you can't go wrong. Looking for a once in a lifetime thing to do in Colorado, why not take on an icy waterfall during other people's off-season?
colorado Rock Climbing adventures
"A lot of my favorite memories are tied to the walls here in Colorado. It's hard to beat the diversity of climbing and 300+ days of blue sky that you get here."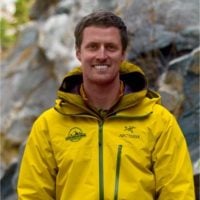 Kevin Capps
AMGA Certified Guide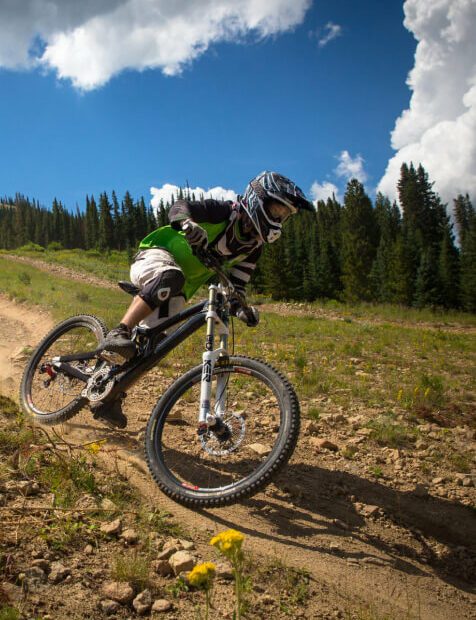 Mountain Biking in Colorado Never Disappoints
Colorado's 19,000 miles of winding trails never disappoint. From Crested Butte's flowy forest freerides to Colorado Springs' sandstone hike-a-bikes, you're sure to find a trail to love. The riding here is engaging, the views are expansive, and the nature is intoxicating.
colorado mountain biking adventures
"From high alpine rides in Crested Butte to desert-style destinations like Fruita—and everything in between—Colorado can deliver nearly any type of riding you're looking for."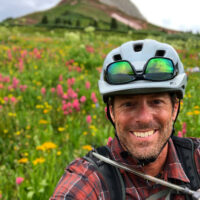 Matt McFee
MTB Guide and Founder of Hermosa Tours
Frequently Asked Questions about Colorado
What Is the Number 1 Attraction in Colorado?
Rocky Mountain National Park is one of the greatest all-around adventure areas in the States. If you're looking for high-altitude adventures, look no further. With nineteen peaks topping out at over 13,000 feet and numerous 40-degree-angle lines, the Rockies are an adrenaline-filled steep skiing paradise. The park is also one of the country's premier alpine climbing destinations, with dozens of world-class objectives for climbers of all skill levels. Even hikers are accommodated here – there are 200 miles of diverse and accessible trails to explore, one of which is the epic 15-mile hike to Longs Peak. At almost 15,000 ft, the panoramic views will have you feeling like you're on top of the world!
What Can You Do in 4 Days in Colorado?
Four days is a great way to sample some of the (limitless) things to do in Colorado! We recommend that you fly into Denver and find your accommodation there—this will be the "base camp" for your adventures. You could spend your first day on a guide-recommended hike in Rocky Mountain National Park, getting acclimated to Colorado's beautiful flora and fauna.
If you happen to fall in love with trekking in the Rockies, you can spend the following three days hiking and camping in the scenic Thunder Lake. It's a workout, but also one of the best ways to get in touch with Colorado's wilderness. For some off-the-beaten-track options, there are plenty of guided hiking tours in Colorado to take you away from the mainstays.
Alternatively, you can spend two days perfecting your climbing skills on the Rockies' majestic cliffs, finishing with a challenging, but rewarding hike up to the epic Longs Peak. The majestic views of the Rockies will serve as the perfect finale for your epic Colorado adventure.
What Is the Best Month to Go to Colorado?
June is probably the best month to visit Colorado because it marks the start of the warm season. When the snow melts away you get access to some amazing hiking routes in Rocky Mountain National Park and other scenic areas. Since summer's just started, the mountain biking trails are dry and sunny, but the temperatures are still very manageable.
And while the backcountry skiing season may be nearing its end, you'll still find more than enough stashes for world-class powder runs. Also, we would be remiss not to mention many other fun outdoor things to do in Colorado that become available with the start of summer, such as zip-lining, kayaking, and paddleboarding.
What Months Does It Snow in Colorado?
Generally, Colorado sees the most snowfall between late October and late April. However, Colorado is the 7th snowiest state in the US, and it often snows all year round! Some parts of the state see much more snow than others—the higher the altitude, the greater snowfall you can expect. If you're a snow fanatic, visit Colorado in March to experience a stunning average of 8.1" of heavy and wet snowfall across the state.
What to pack for hiking in Colorado?
Summer:
In the summer, sun exposure can be a big issue. Make sure to bring a ball cap or sun hat, as well as some sunglasses. Also, don't forget to bring sunscreen, lip balm, and bug spray—sunburn and mosquitoes can easily ruin an otherwise great hiking experience. Keep in mind that, even though it's summer, the weather can be unpredictable, especially at higher altitudes. Make sure to layer up and check the weather report as often as possible. Your guides will most likely provide a more detailed gear list after you book your tour.
Shoulder seasons (spring and fall):
No matter the season, you'll need well-fitting and durable hiking boots—you don't want to get blisters in the wilderness. Also, you'll need a daypack large enough to carry all of your gear, and a water bottle is always a must. Hiking poles usually aren't required, but they make challenging hikes a lot more manageable. If you plan on hiking in the colder seasons, make sure to bring a wind-resistant and waterproof jacket, waterproof pants, and some spare clothes for layering. A warm hat, gloves, and some extra socks are recommended.
Winter:
There are plenty of things to do in Colorado in the winter, as long as you have adequate clothing and equipment. Bring a warm fleece or down jacket (a good quality ski jacket will do). Make sure your outer layers are waterproof and of decent quality. A warm hat is a must, and bringing a scarf or buff won't hurt. Some warm gloves or mitts and a pair of thin liner gloves are also recommended.
Layering is key here, so you should bring plenty of spare warm clothes with you. Wearing a fleece top or hiking shirt is a good idea, as is bringing some leggings, thermal bottoms, or running tights for added warmth.
Getting wet is always a possibility in the winter, so aim to bring several sets of underwear (cotton is not recommended) and several pairs of good-quality trekking socks, especially for multi-day trips.
When to go mountain biking in Colorado?
The best time to ride in Colorado is between June and October, before the winter snow muddies the trails. In the summer months, the trails are dry, the days are sunny and long, and the evenings are usually cool and comfortable. If you dislike riding in the daytime heat, head to Colorado in the early fall, when the temperatures stay below 80°F (26°C) and the trails take on a beautiful shade of yellow and orange. With over 19,000 miles of ridable terrain, you'll never run out of things to do in Colorado.
When to go rock climbing in Colorado?
The best time to hit Colorado's rocks is between April and November. The springtime is ideal for climbing the Front Range—the temperatures are suitable for both rock and alpine climbs, and the weather is as stable as it can be. In the summer months, it can get pretty hot on the rocks, so you're better off finding shaded routes, like some of the best sport climbing around in Clear Creek, or higher elevation routes, like the ones in Rocky Mountain National Park.
From September to November, the temperatures are cool and the weather is favorable and stable, making for some cozy climbing conditions. While winter isn't the ideal season for rock climbing in Colorado, it's a great time to try ice or mixed climbing on one of the state's many frozen waterfalls! May we suggest the world-class ice climbing at Ouray?
What is the backcountry ski season in Colorado?
You can experience the best time to backcountry ski in Colorado between December and June. In the winter months, there are excellent low-angle touring opportunities wherever you turn, and the abundant snow coverage guarantees a safe and enjoyable skiing experience. Then, as the snowpack consolidates, you gain access to some world-class springtime runs! However, while Colorado's powder is at its fluffiest in the winter, you can backcountry ski there year-round! If you're in a summer skiing mood, head to Rocky Mountain National Park, with the highest concentration of accessible glaciers in Colorado. Keep in mind that in the summer, the snowpack needs time to stabilize, and choosing steeper lines is usually the safer option.
Which ski resort is best for backcountry skiing in Colorado?
Arapahoe Basin and Loveland Ski Area, both within a two-hour drive from Denver, are the perfect access points to Colorado's magnificent backcountry. For those looking to venture off the beaten path, Silverton Mountain will give you a taste of a truly remote backcountry experience. Of course, the backcountry skiing at Vail has long been recognized for its epic powder for a reason.
Where is the best mountain biking in Colorado?
Colorado has too many great mountain biking locations to count! If flowy cross-country runs through wildflower valleys and thick groves sound like your thing, a mountain biking tour in Crested Butte is for you. For fast and smooth singletracks with a breathtaking backdrop, head to the Aspen Sky Mountain Park. And if you feel like riding across majestic sandstone landscapes, Colorado Springs has some great routes for riders of all skill levels. If you want more info, we've got you covered with six of the best mountain biking locations in Colorado.
Where is the best hiking in Colorado?
Colorado has a rich trail network with hundreds of world-class hikes to choose from. Lakeside hikes are the highlights here, and trails like Emerald Lake and the Sky Pond via Glacier Gorge trail are absolute classics, while hiking up Longs Peak is one of the most famous treks around. If you prefer your water in a dramatic downpour, there are dozens of great waterfall hikes around Rocky Mountain National Park to choose from. And for anyone looking to break a serious sweat, the First and Second Flatirons Hike in Boulder is a steep and demanding trek with great views of Colorado's snowy peaks as the payoff. You'll never run out of hikes or things to do in Colorado!
Where is the best rock climbing in Colorado?
If you're visiting Colorado, climbing the Front Range should be on the top of your priority list. Clear Creek's numerous sports climbs interlaced with the occasional trad route are an awesome choice for newbies and aspiring pros alike. The Flatirons' moderate climbs are some of the best in the country, with flow multi-pitches, great shade, and even better views. For the 5.13+ crowd, you can even find some spine-tingling overhangs. Of course, who can forget Rocky Mountain National Park's thrilling alpine routes and top-tier bouldering! You can't go wrong with rock climbing in Colorado.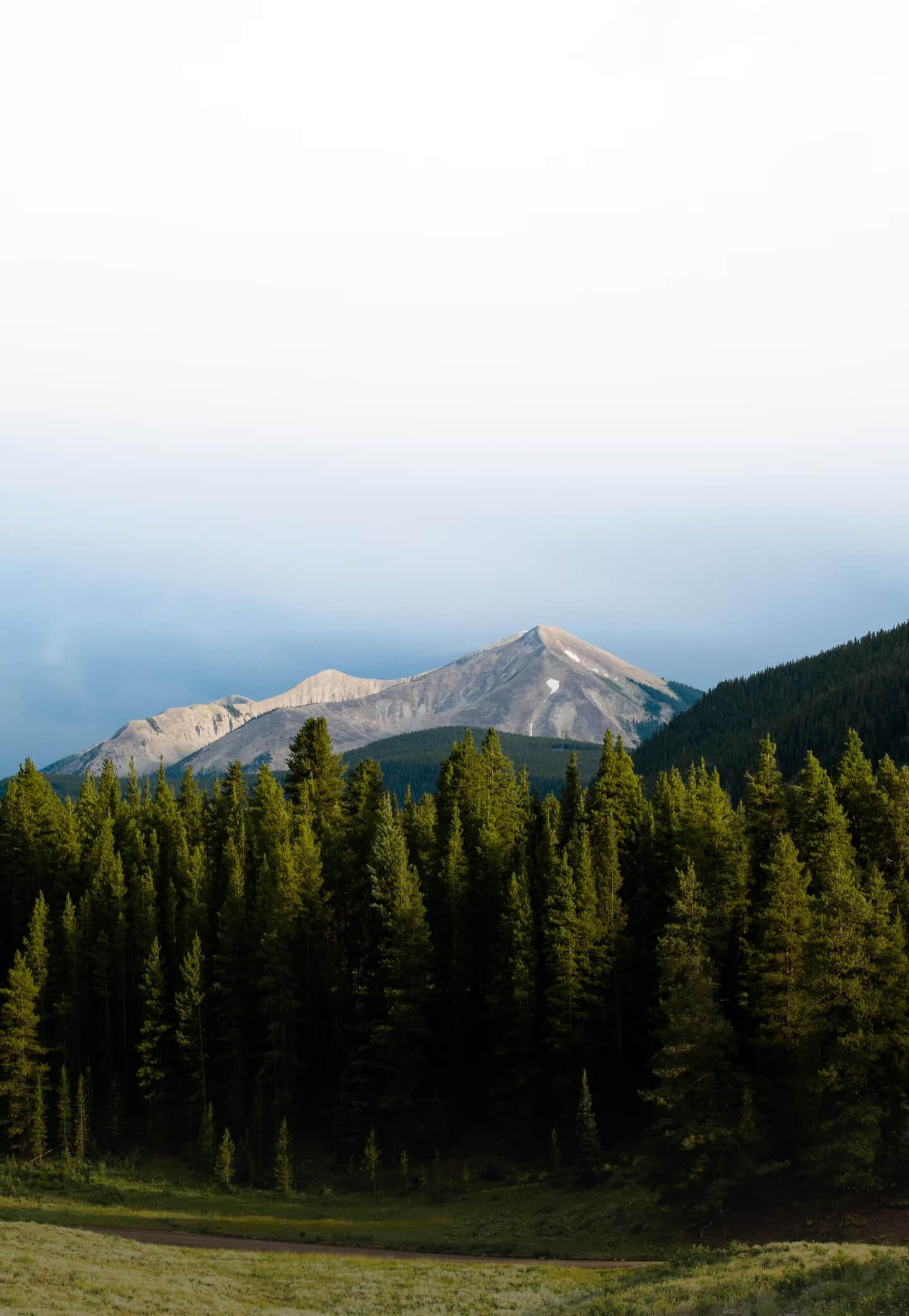 Read More About What to Do in Colorado
Colorado is Calling!
Colorado has a lot more to offer! Contact us for an adventure of a lifetime.
Ask an expert