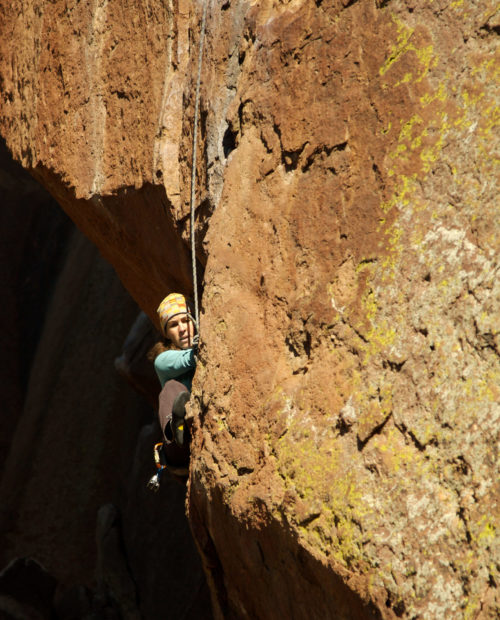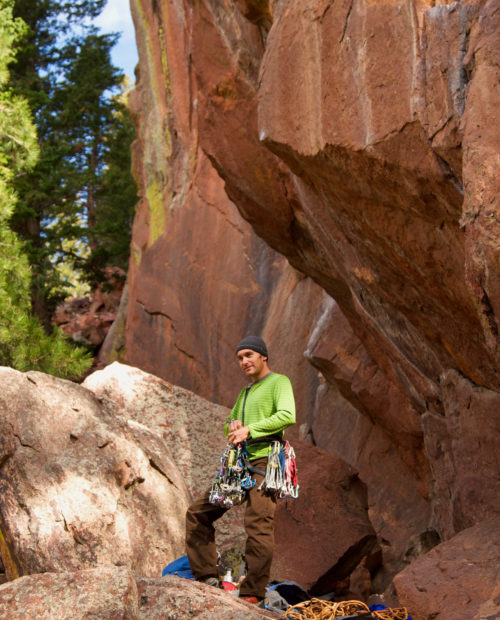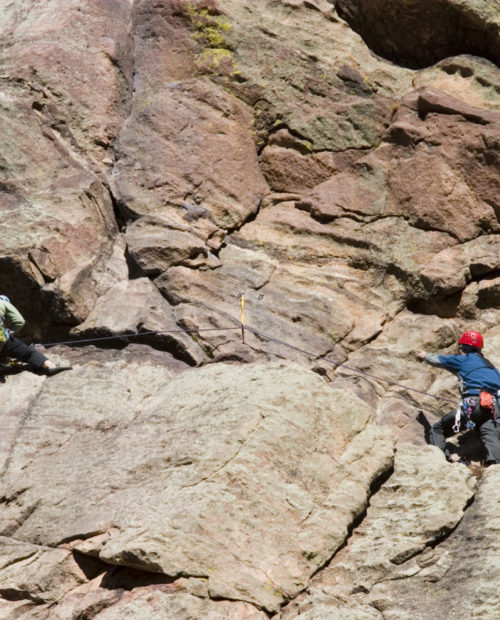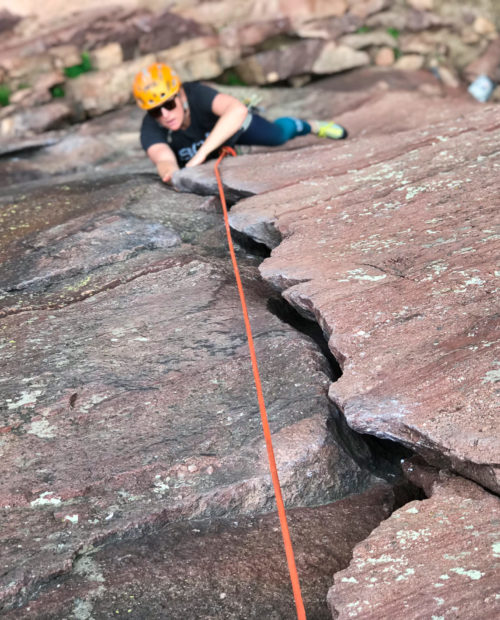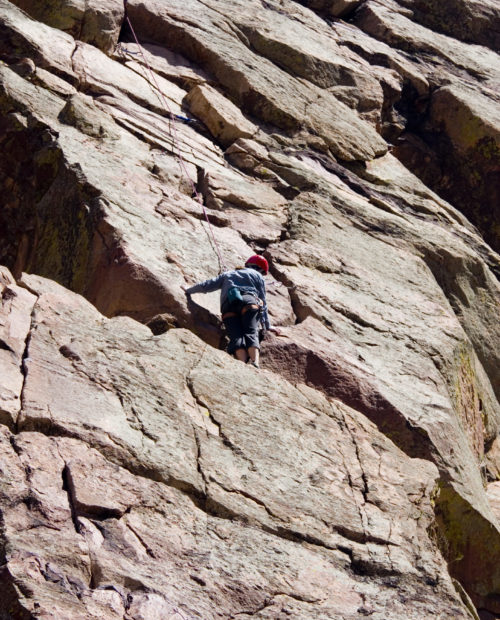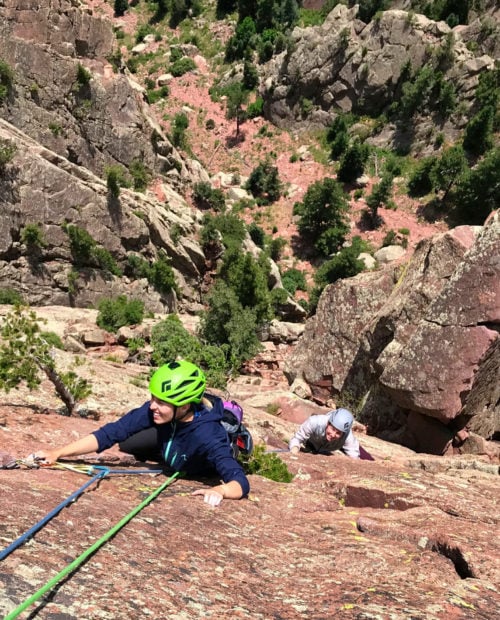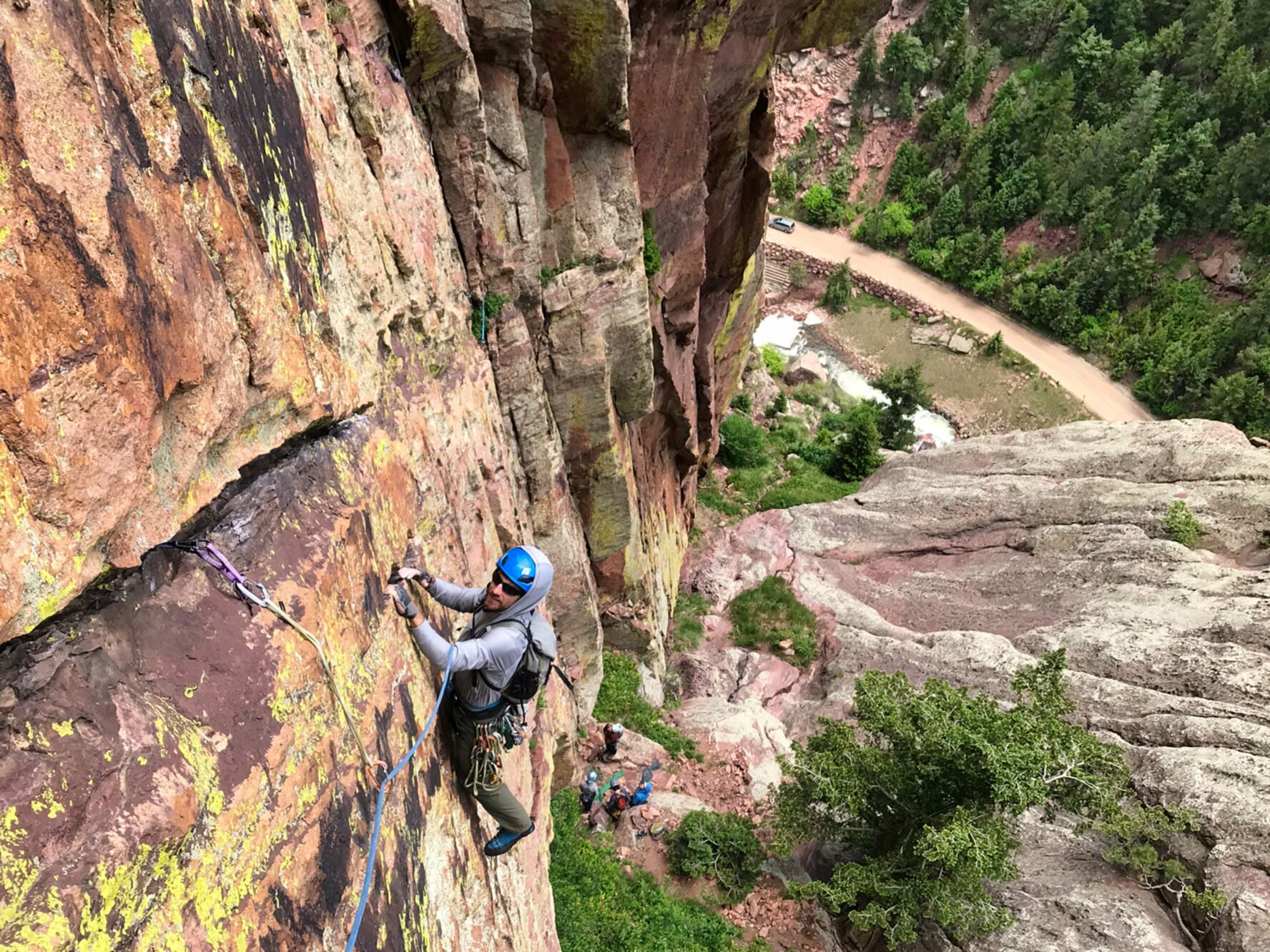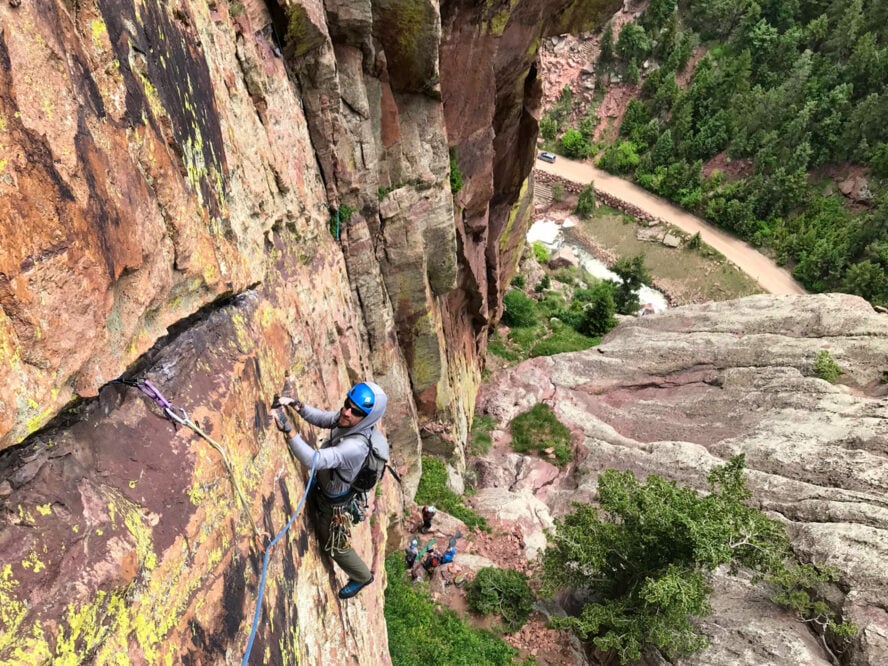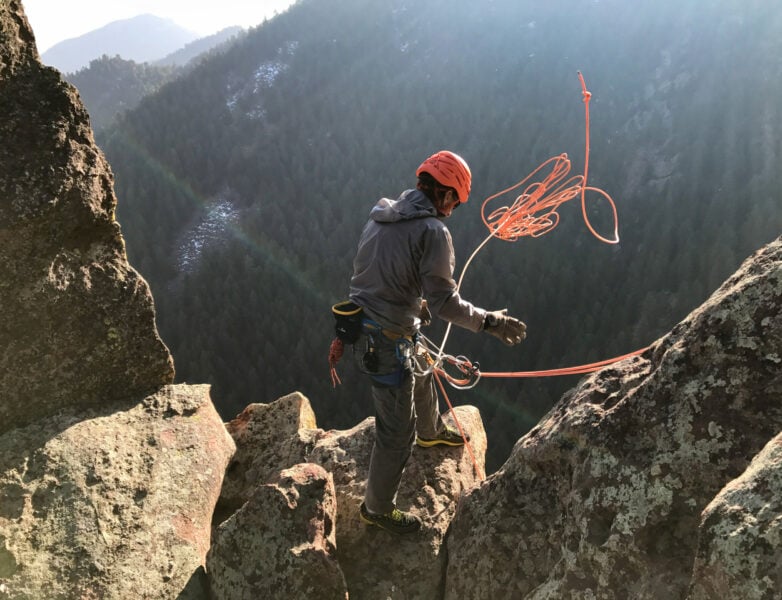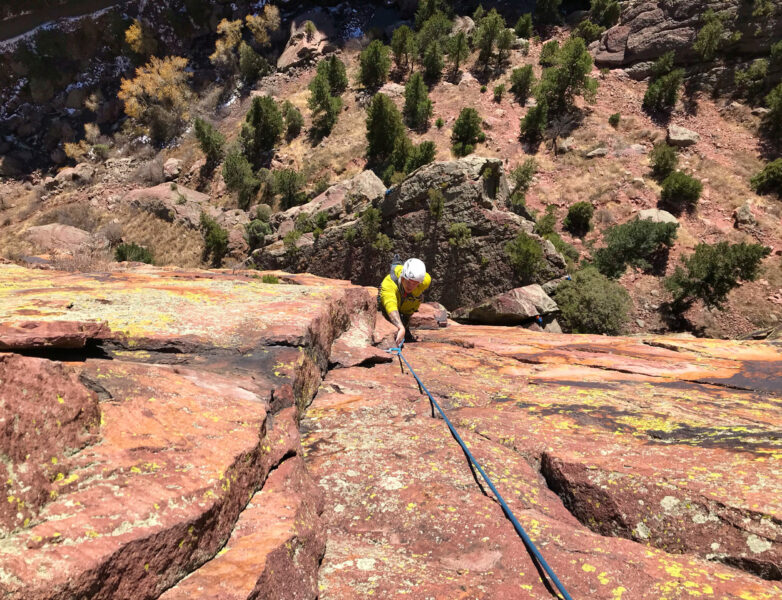 Rock Climbing in Eldorado Canyon State Park
5.00

()
A crowd favourite since the 60s, Eldorado Canyon offers world-class climbing with routes that range from single-pitch moderates to runout 5.13 climbing that will test your skills to the fullest. This Front Range destination also features plenty of beginner routes to sharpen your skills and build confidence on. The great diversity of routes, staggering views and historic origins make it one of America's ultra-classic climbing locations. No matter your level of climbing experience, Eldorado Canyon has what you're looking for. Find out more about some of the best routes in Eldorado Canyon from Jesse Ramos – an AMGA Rock Guide and Colorado local.
Plenty of beginner routes to learn and sharpen your skills on

One of the best traditional free climbing areas in the world

Over 500 multi-pitch routes that will test your skills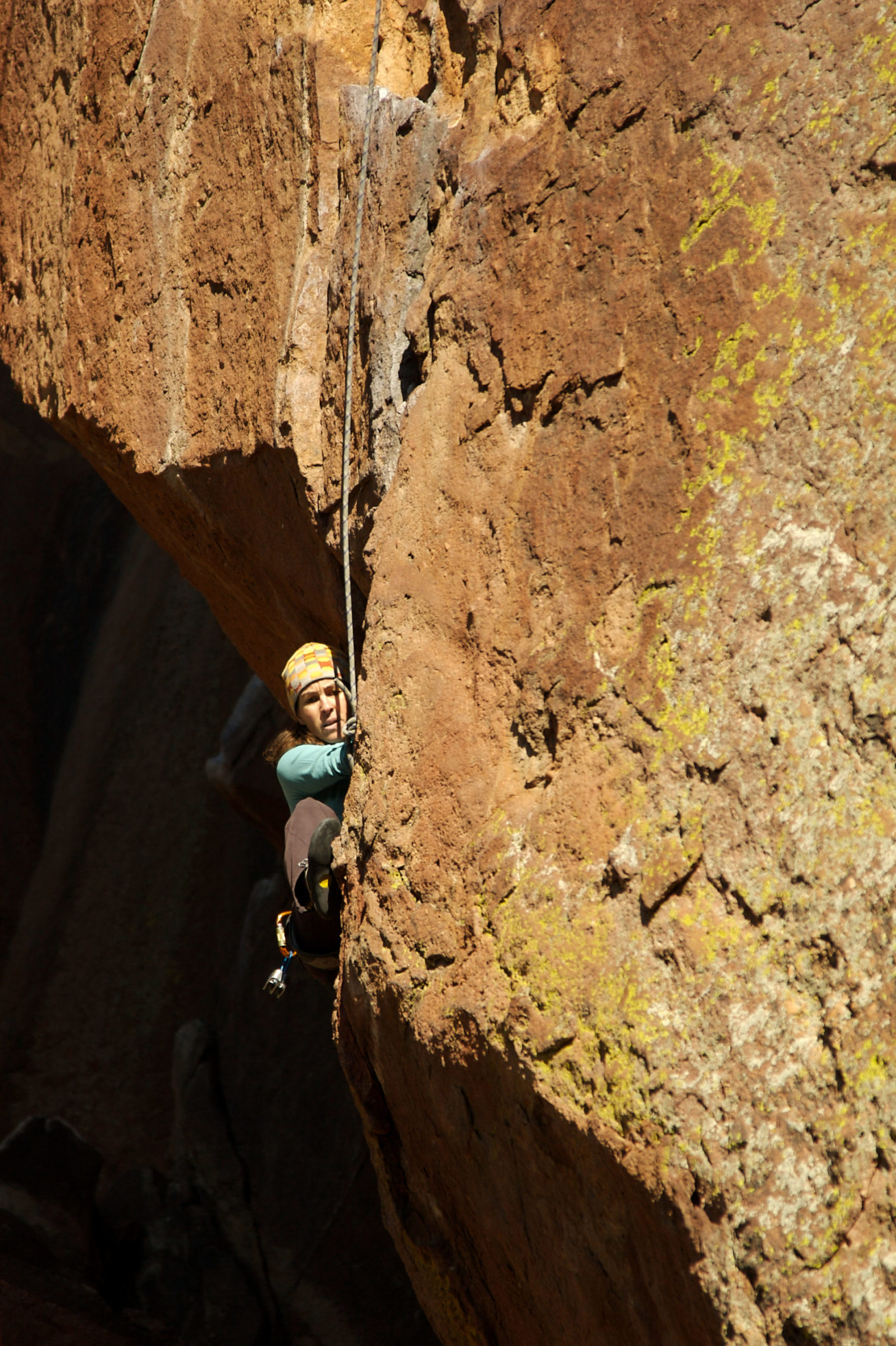 Half-Day of Private Climbing With a Guide
Join your experienced and friendly guide for a climb in Eldorado Canyon State Park! Enjoy a half-day exploring some of the most rewarding climbs in Boulder! Master the foundational skills in a controlled setting or climb some of the shorter routes with the best guiding in the region. Waist no more time — discover this hidden gem and make some memories that will last a lifetime.
A Day of Customized Private Climbing With a Guide
Eldorado Canyon holds some excellent secret stashes, if you know where to find them. A day on the rocks with a private guide will have you climbing all the best spots for your skill level and objectives. A local certified IFMGA/AMGA guide will create a custom-tailored outing for you and your group. You'll gain insider planning, expert safety skills and upgrade techniques, so you can soak up the climbing that Eldo has to offer.
A Day of Multi-Pitch Rock Climbing With a Private Guide
If you're comfortable with single-pitch climbing, there's no better place to try your hand at a longer multi-pitch route than Eldorado Canyon. Depending on your skill level, you'll spend some time on the ground learning about equipment, leading a pitch, route finding, rope handling and belay station management, before tackling one of Eldo's classic routes.
Rock Climbing in Eldorado Canyon With IFMGA Guide Jayson Simmons-Jones
Welcome to the goldmine of climbing. Eldorado Canyon hides spectacular routes for all levels, but digging them out without a guide can pose a challenge. And who better to choose than Jayson Simmons-Jones, an IFMGA-certified guide taking you to discover your perfect routes. Whether you're on the hunt for fun newbie routes, one of the 500 multi-pitch climbs, or demanding 5.10s, Eldorado won't disappoint!
Get free trip brochure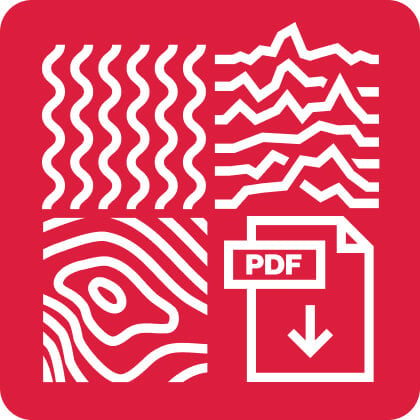 The brochure contains:
Adventure and location overview, itinerary, available dates, what's included, how to prepare, and much more.
Brochure sent, check your inbox
Talk with us
and let one of our adventure experts help you plan your perfect adventure.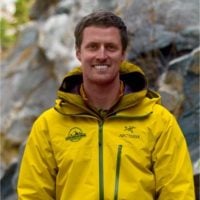 Kevin Capps
AMGA Certified Guide
Kevin has over 15 years of mountaineering and rock climbing experience throughout the United States and overseas as well. Whether he's leading an advanced multi-pitch climb or teaching a large group their first climbing lesson ever, Kevin is one of the most confident and reliable leaders you'll find. His goal is to show others the pleasures and rewards of climbing in the mountains he loves.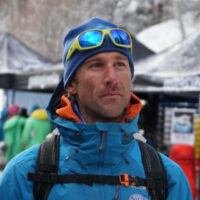 Jayson Simons-Jones
IFMGA/AMGA Certified Guide
Jayson is an IFMGA/UIAGM Licensed Mountain Guide with over 18 years of guiding experience around the world. Currently, Jayson splits his time guiding, photographing, and managing guiding programs between Colorado and Chamonix, France.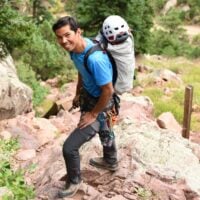 Jesse Ramos
AMGA Certified Guide
Jesse is a certified AMGA rock and ice guide with more than 15 years of experience. His passion for alpine climbing has taken him all over the world. He started his career in the wilds of the Pacific Northwest, followed by a stint in China and Tibet, and has now landed back in his home state of Colorado. Education is a passion of Jesse's, and he's taught many styles of climbing courses, including crevasse rescue.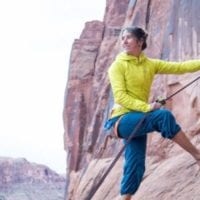 Heidi Wirtz
AMGA Certified Rock Guide, Wilderness First Responder
AMGA Certified Rock Guide, Wilderness First Responder
Heidi is a climber, yogi and philanthropist at heart. She is one of the country's few prominent female adventure climbers, climbing for over twenty years, and letting her passion for adventure and exploration lead her to exotic and remote places around the world. In the US, she is known as Heidi Almighty for her bold and technical climbing as well as speed ascents in Yosemite Valley.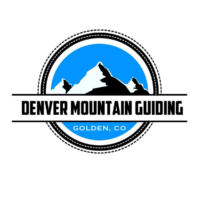 Denver Mountain Guiding
Denver Mountain Guiding
AMGA Certified Guides
Founded in 2010, Denver Mountain Guiding offers comprehensive climbing opportunities across Colorado's Front Range and beyond. You can count on their AMGA certified guides to help you get the most out of whatever climbing objective you may have in mind, no matter your skill level.
Nate had the perfect climb for me. We worked very well together.
Rock Climbing in Eldorado Canyon State Park
Great time climbing and learning all about different anchors to start climbing on our own!
12/10, crossed something off of our bucket list in an incredible experience!
Nathan was an outstanding guide! He talked us beginners through how the equipment worked and kept safety as the number one priority. He also talked us through some of the more challenging parts of the actual climb itself which allowed us to complete 2 pitches in our time slot! Also Nathan was a extremely accommodating for helping us set up in different spots to take pictures during the climb! Highly recommend! 
I'm in my 30's and am fairly new to climbing. I did a 5 day one-on-one with Jason Antin and it was a fantastic experience. This was one of my first outdoor climbing experiences.
We did a variety of different climbs in Clear Creek Canyon and Eldorado Canyon and did a variety of single and multi-pitch routes. My favorites were The Bastille Crack and Rewritten (both 5.7).
My objectives were to get exposure to some great climbs and also learn as much as possible. Overall, the experience far exceeded my expectations. I highly recommend DMGs. Thanks Jason!
Denver Mountain Guiding was an incredible experience. Our guides, Joey and Carlyn took us to a very scenic destination were they set up two climbing lines. They taught us how to belay, rappel, and climb. Eventually, some of us got the hang of the beginner routes, so they set up a different route for us. Our guides were helpful, friendly, and funny. Would definitely recommend!
Amazing climbing experience
We had a blast mountain climbing. Our guide, Nate, was amazing. I was nervous about my upper body strength but he quickly eased my fears and showed me how to use my legs and footing to help me get up the mountain side. Nate was so patient. He gave us tips and confidence and made the entire experience so incredible. Nate also showed us how to belay and taught us the ins and outs of safety so we had the skills to go to a gym and keep practicing this sport. We also felt so safe, Nate took COVID precautions seriously which made our experience so much more enjoyable. I highly recommend going out with him on a rock climbing trip!
Things to know
57hours is committed to providing safe outdoor adventure experiences. We require all guides using our platform to have a COVID-19 safety plan and to make the details of that plan accessible to travelers. In most cases, group sizes will be reduced, guides will avoid overcrowded locations, and other safety measures will be met depending on the location and activity.

We also expect clients to respect local regulations and take measures to protect themselves, guides and the communities they're travelling to. For more information on COVID-19 measures in Eldorado Canyon State Park, please refer to Colorado's Department of Public Health and Environment website.

Please contact us if you have any questions or require further information. We are happy to provide you with the most up-to-date information!

This is what you get with 57hours:

An experienced, local rock climbing guide with extensive knowledge of the area
An 8-hour rock climbing lesson
All technical climbing gear

What's not included:

Accommodation
Transportation
Food and snacks

Eldorado has plenty of beginner-friendly options, so if you can climb a ladder, you're good to go. Being in good shape is always a plus, but far from necessary. Rock climbing is all about using good movement technique rather than muscling up a cliff using brute strength. So don't let your perceived lack of strength keep you away from rock climbing — you've got what it takes.

No prior experience is necessary. Whether you've never donned a harness or you're a seasoned climber, a guide will help you meet your individual objectives. Above all, your instructor's number one priority is your safety. As long as you listen to the given instructions, you'll succeed in completing your climb.

Eldorado has plenty of options for beginner climbers. Whether you've never climbed before or are transitioning from the gym to outdoor climbing, your guide will customize the day to suit your skill level and objectives. With a guide by your side, you'll learn something new, stay safe on the rocks, and most importantly, have fun!

For intermediate to advanced climbers, Eldorado has loads of routes to spend the day on. Your guide will discuss your objectives and customize the day to your goals. Let your guide plan the day so you can focus on developing your skills while climbing the classic routes or best hidden gems the area has to offer.

All technical climbing equipment will be provided by your guiding service. However, if you have your own gear, feel free to bring it. You'll need:

Helmet
Harness with a locking carabiner, belay device, and chalk bag
Rock shoes* (included in the price, but we recommend bringing your own if you have them)
Ropes
Climbing hardware (quickdraws, cam devices, stoppers, etc.)

Here's a list of the equipment we suggest you bring:

Day pack large enough to carry all the items listed (around a 40L bag)
Water bottle
Food you can eat on-the-go
Toiletries (sunscreen, bug spray, toilet paper, etc.)
Sunglasses
Camera — optional

Dress comfortably and for the weather in clothes you can move in. We suggest bringing clothing appropriate for the season. Layers are best and don't wear jeans.

Group sizes and prices:

Group sizes are usually between 1–4 people with one guide, but you can also go with a larger group of up to 6 people per guide.
Costs per person decrease as the group grows for private tours, so it's the perfect opportunity to climb with friends and family.
Cost per person doesn't decrease for the Safety Skills and Self-Rescue Clinic and Learn to Lead course. These adventures are not private.
Climbing days can be arranged for bigger groups. Contact us prior to booking.

Min. age requirements:

If you are older than 18, you're good to go.
Teens aged 12-17 can go on their own, but a guardian will need to provide a signed waiver before an outing with the guide.
Kids younger than 11 can easily go out and try climbing, but only in the presence of a parent or legal guardian.

If your group has climbers under the age of 18, contact us prior to booking to make arrangements.

You will meet your guide in Boulder, the closest town to the Eldorado Canyon, it's just a short 30-minute drive away. Boulder is about 40 miles from Denver International Airport (DEN), where highway access is a breeze to get to the park.

The exact climbing spot will be discussed after the booking. Guides determine exact locations after considering the skill level of the group and factors such as crag traffic and weather.
Get free trip brochure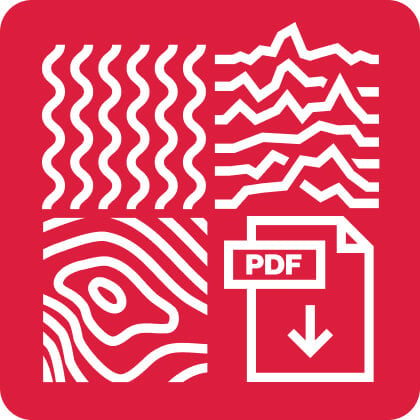 Adventure and location overview, itinerary, available dates, what's included and much more.
Brochure sent, check your inbox
Talk with us
and let one of our adventure experts help you plan your perfect adventure.
Other things to do in Eldorado Canyon