Sea Kayaking in Prince William Sound
Prince William Sound | Alaska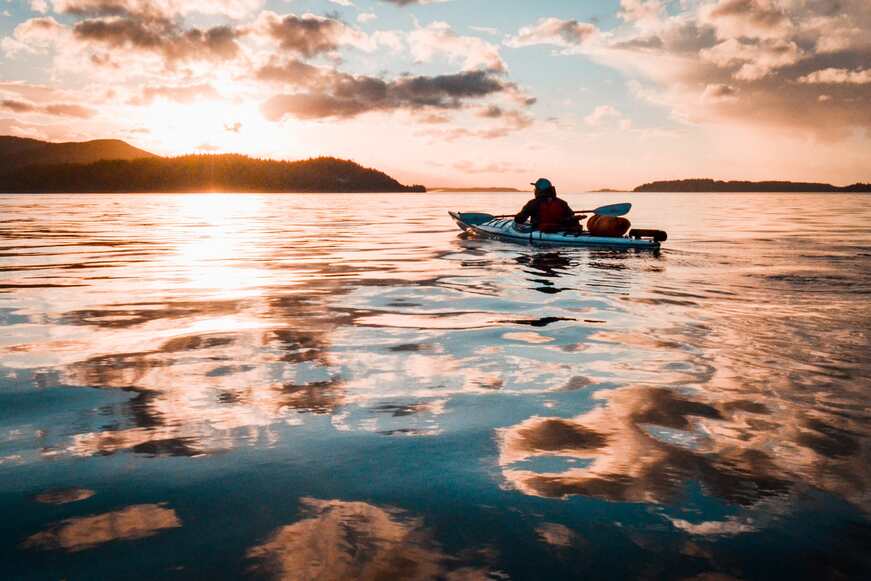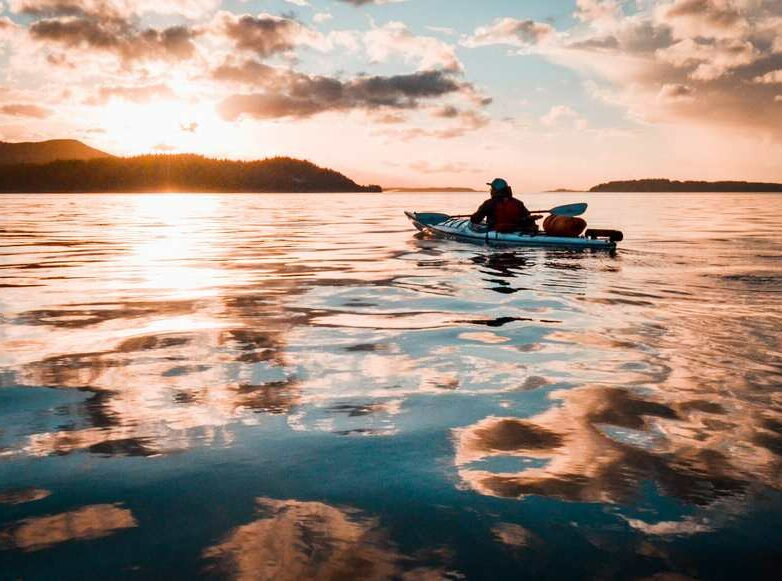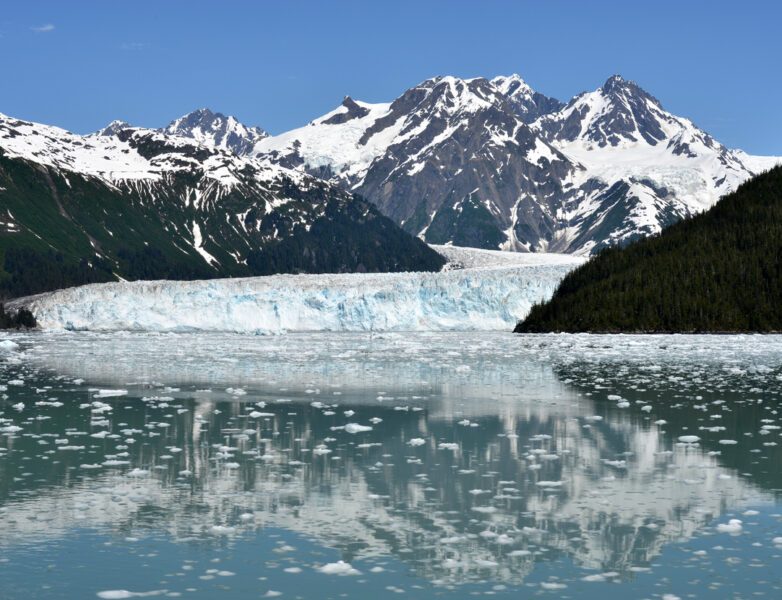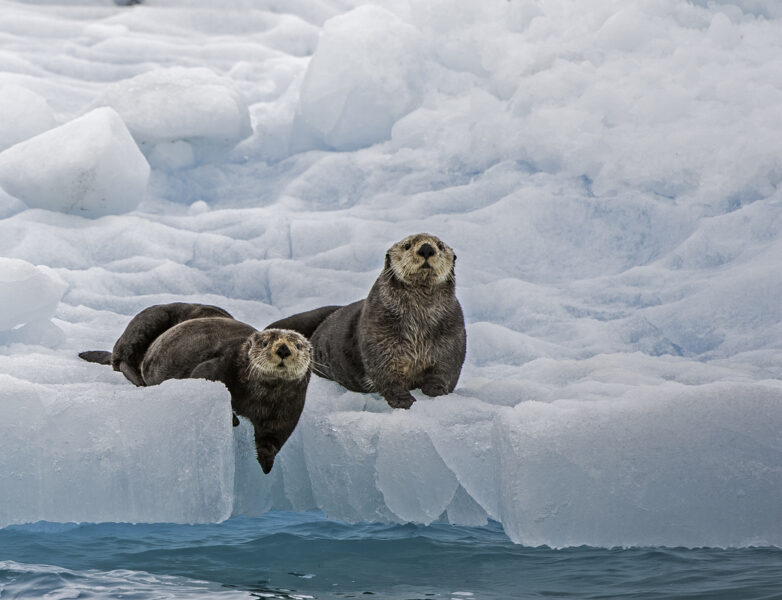 Top three reasons to go sea kayaking in Prince William Sound
Paddle in a far-flung and untouched corner of the world

Witness incredible density of wildlife in this beautiful sound

Take in the dramatic Alaskan landscapes as you glide over glass-like water
Located on Alaska's south coast lies Prince William Sound, a dreamy place teeming with glaciers cascading into the ocean, abundant wildlife, and surreal Alaskan vistas. The sea here is so glassy that it looks like a giant mirror, meaning it's ideal for a sea kayaking adventure. Dip your paddle into the water and slice through the ocean as your guide takes you from the Meares Glacier to Columbia Bay. Listen to the sounds of air releasing from icebergs of all sizes, animals calling to their young, and whales making their bellowing calls which echo down valleys. You'll explore secret tidal passageways, paddle up tidal rivers, explore glacial faces, and marvel at the wealth of wildlife. Camp in hidden coves like the ones from Lord of the Rings and indulge in freshly prepared meals to regain your energy. Discover the moss-lined coastline and lush rainforests as you let your guide take you through this massive Alaskan wilderness.
Nearest city

Anchorage, AK, is about 5.5 hours from Valdez, AK, your meeting point
Book this adventure
Sea Kayaking Adventure in Prince William Sound
Get ready for 8 thrilling days in Prince William Sound! Explore Alaska's diverse landscapes from Meares Glacier to Columbia Bay as you listen to the popping sounds of ancient air escaping the icebergs, observe animals in their natural habitat, and admire glaciers cascading from 12,000 ft into the ocean. Set up campsites in secluded coves, re-energize with delicious meals, drink water as old as the last ice age, and appreciate nature in its most pristine state.
Itinerary
Day 1: Meet in Valdez
Meet your guide in Valdez at 8 am and go through the gear and route. Do any last minute packing and at 11 am, you'll load your kayaks into a water taxi. A 3-hour ride to the Meares Glacier up Unakwik Inlet on the south coast of Alaska is ahead of you. Once the boat drops you off on a secluded beach, you'll unpack and set up a campsite. Today you'll settle into the atmosphere and get to some paddling in the evening to discover some waterfalls or you might just stay in the camp. The air here teems with popping sounds of air releasing from icebergs and animals calling to their young. You may even see your first orcas on this day. Wrap up the day with a freshly cooked meal and get ready for the next day.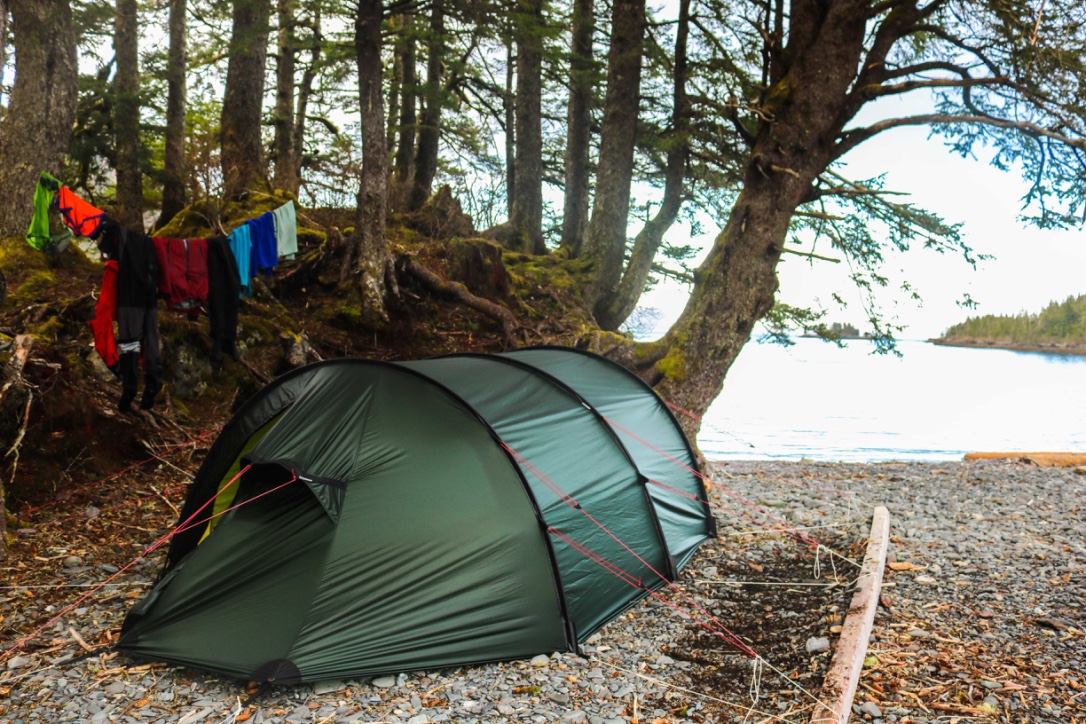 Day 2: Meares Glacier
Kick off the day by breaking down the camp and paddling up Unakwik Inlet to witness the incredible Meares Glacier. Come face to face with harbor seals who steer clear of predators on icebergs while you avoid icebergs that can flip and roll out of the blue. You'll have to paddle patiently as you kayak on waters filled with icebergs the size of a basketball called growlers and slightly bigger icebergs called bergy bits. Have lunch on the shore and paddle back out of Unakwik Inlet to make a camp in a hidden cove.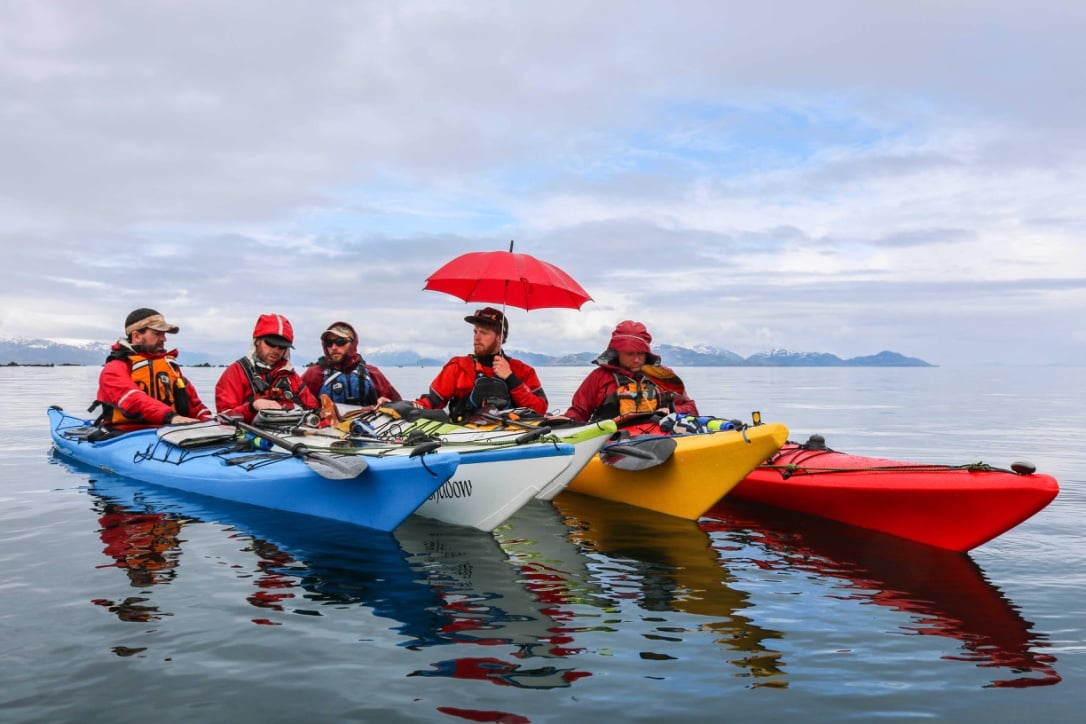 Days 3-7: Exploring Prince William Sound
Over the next five days, you'll wake up and start the day off with some hot drinks before indulging in a brunch-style breakfast. Pack up the boats, hike to the top of the ridgelines to witness some mesmerizing views of the Pacific, paddle up tidal rivers, discover glacier faces, cook delicious meals, play with the sea lions on Glacier Island, watch orcas roam for food, and much more! Share laughs over desserts and fires, listen to the sounds of humpbacks snoring, and paddle for miles each day. You'll have more than enough time for exploring as well!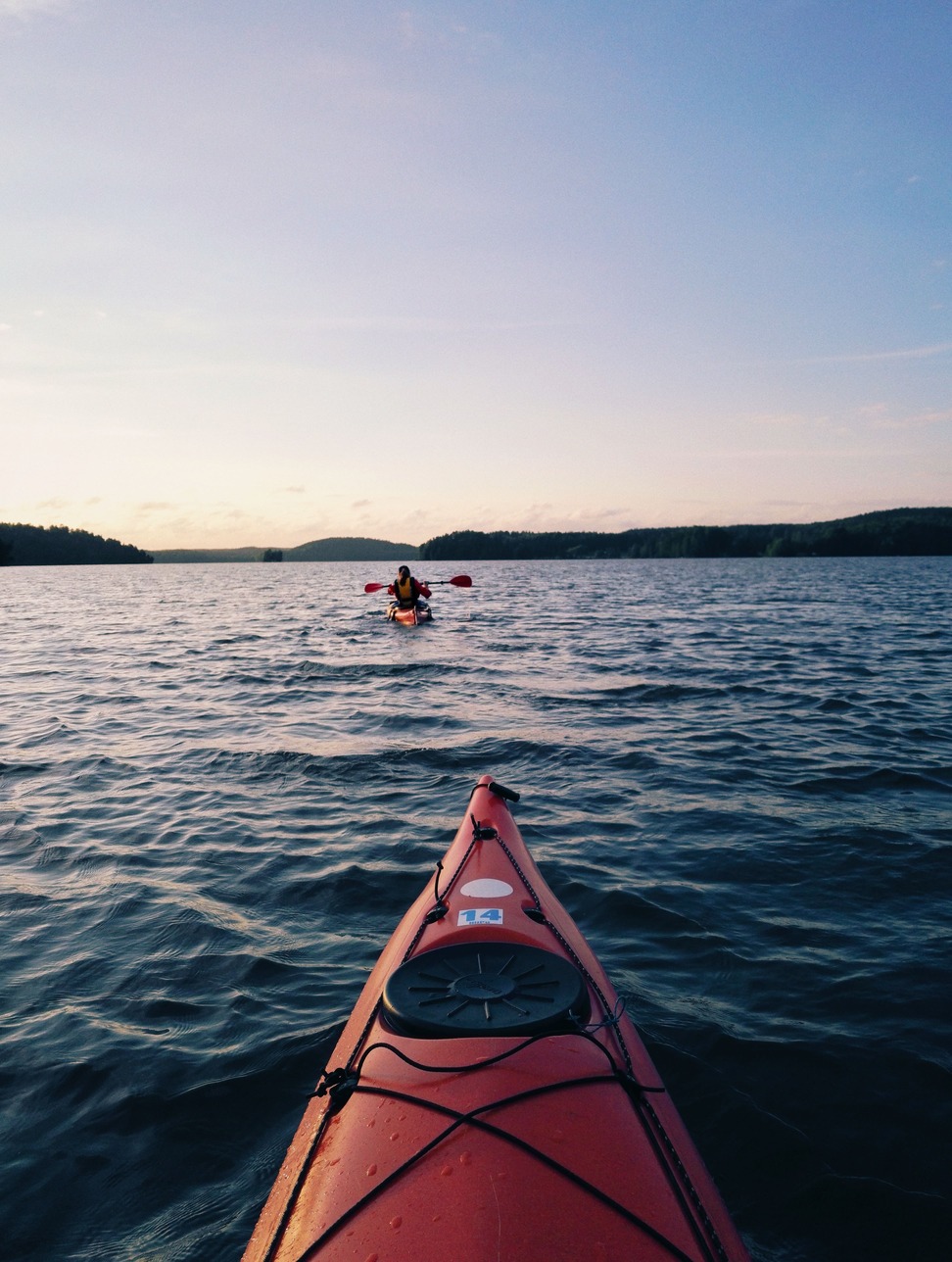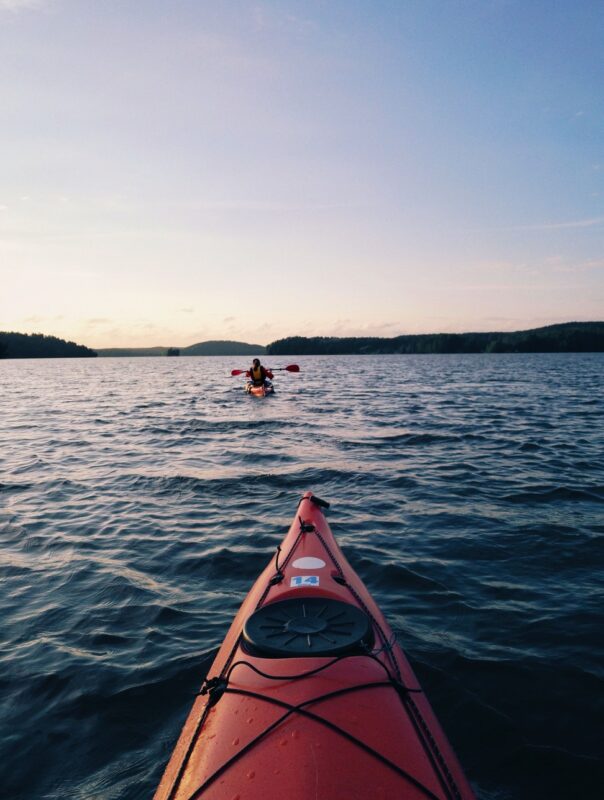 Day 8: Saying goodbye to Prince William Sound
Pack up camp for one last time and take in the last sounds of the ocean as you head towards the shore. Wait for the sounds of your water taxi in the distance and, after a 2-hour boar tide, you'll be back in Valdez. Here you'll have a final lunch at The Fat Mermaid before exchanging contact info and saying final goodbyes to your fellow kayakers.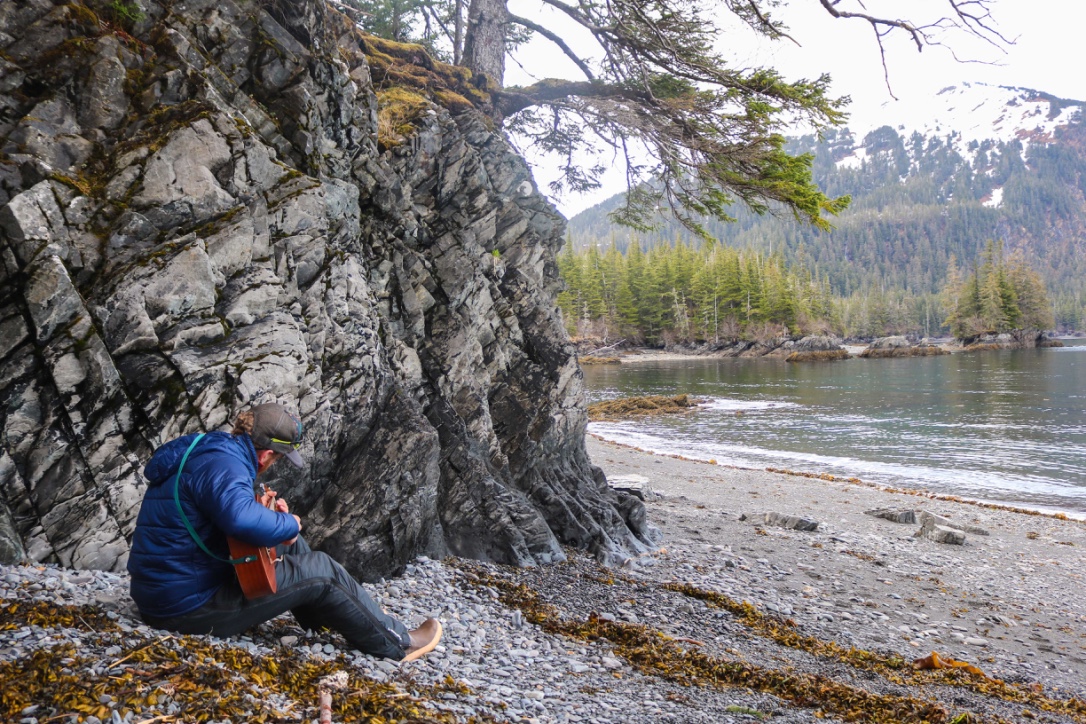 Meet your guides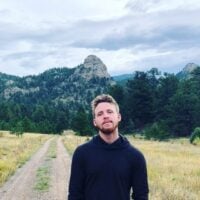 Jack Bynum
IAG Owner and Lead Guide
Jack Bynum, owner of Indigo Alpine Guides, has 10 years of experience guiding backc...
View details
Indigo Alpine Guides
Indigo Alpine Guides
Indigo Alpine Guides was founded by Jack Bynum who has 10 years of experience guidi...
View details
Things to know
Covid measures in Prince William Sound, Alaska
57hours is committed to providing safe outdoor adventure experiences. We require all guides using our platform to have a COVID-19 safety plan and to make the details of that plan accessible to travelers. In most cases, group sizes will be reduced, guides will avoid overcrowded locations, and other safety measures will be met depending on the location and activity. 
We also expect clients to respect local regulations and take measures to protect themselves, guides and the communities they're traveling to. For more information on COVID-19 measures in Prince William Sound, Alaska,please refer to The State of Alaska website and  Centers for Disease Control and Prevention.
Please contact us if you have any questions or require further information. We are happy to provide you with the most up-to-date information!
What's included?
What you get on this adventure:
An experienced sea kayaking guide with extensive knowledge of the area

8 days of sea kayaking and camping

Accommodations in tents

Water ferries

All meals on the trip and a final lunch at the end of the trip

Group equipment
What's not included:
Transportation before and after the trip

Accommodations before and after the trip

Personal gear (sleeping bags, sleeping pads, etc.)
How fit do I need to be?
In order to participate in this kayaking trip, you need to have a moderate level of fitness. Whether you want to experience the wild nature of Alaska but you really love having 2 hours to wake up with coffee in the morning or you want to paddle 40 miles per day, you're more than welcome to join this trip. Your guide will adjust the trip according to your needs and fitness level, meaning that both beginners and experienced paddlers can join.
What if I've never kayaked before?
If you've never sea kayaked before, you can get all the training and coaching needed to have a successful trip. While it is useful to have at least one day of sea kayaking under your belt, this is a custom expedition so the trip can be adjusted to accommodate beginners and advanced paddlers alike. No matter who you are, there's something for you.
What do I need to bring?
Sea kayaks, personal flotation devices, spray skirts, paddles, drybags, pogies, radios, tents, maps, camp chairs, group camp equipment, cooking supplies, and first aid kits will be provided by your guide. Here's a list of the equipment you need to bring:
Day pack large enough to carry all the items listed (around a 25-40L bag)

Two 1L water bottles

Synthetic base layers (one set for paddling + one for in-camp)

Fleece or light-weight insulated jacket

Board shorts or other fast-drying shorts for paddling

Waterproof footwear for in the boat

Sandals or other shoes for in-camp wear

Rubber boots

Waterproof rain jacket

Rain pants

Synthetic and wool socks

Spare clothes for layering

Sleeping bag with dry bag

Sleeping pad

Sunhat

Beanie

Bandanas and/or neck gaiter

Toiletries (sunscreen, hand sanitizer, bug spray, toilet paper, etc.)

Headlamp

Personal cook kit (mug, bowl, spoon)

Sunglasses and croakies

Camera — optional (but recommended)
Dress comfortably and for the weather in clothes you can move in. We suggest bringing clothing appropriate for the season. Layers are best and don't wear jeans.
Group sizes and age requirements
Group sizes and prices:
For this custom adventure, the max. client-to-guide ratio is 6:1. 

Cost is per person and it does not decrease as the group grows. 
Kayaking in Prince William Sound can be arranged for larger groups. Contact us to make arrangements.
Min. age requirements:
If you are older than 18, you're good to go.

Minors younger than 18 may be permitted to join the hike on a case-by-case basis, but must be in the presence of a parent or legal guardian.
If your group has hikers under the age of 18, contact us prior to booking to make arrangements.
Deposits and cancellation policy
When making a Trip Deposit / Booking Reservation, full payment is due 120 days prior to the trip's scheduled departure date. Indigo Alpine Guides will email reminders at least 3 days before full payment is due, with a link to submit full payment and pay your balance due. If you make a Trip Deposit / Booking Reservation for a trip departing in fewer than 180 days, the balance of payment is due either 30 days from the date your Trip Deposit / Booking Reservation is received by us, or 60 days prior to your trip's departure date, whichever is sooner. Please note that a higher deposit amount may be required for some selected trips.
If full payment is not received when due, IAG reserves the right to cancel your Trip Deposit / Booking Reservation, and to apply a 100% cancelation fee.
Once the trip is confirmed by the guide, the cancellation policy stated below applies. 
You may cancel up to 120 days of the scheduled travel date and receive a full refund minus a $500 per-person service fee. 

If you cancel between 120 and 60 days of travel, there is a 50% cancellation fee. 

Within 60 days of travel, there is a 100% cancellation fee. 

IAG is not responsible for expenses incurred by Participants in preparing for a trip (eg. nonrefundable advance purchase air tickets, equipment, etc.) or for any additional arrangements pre- or post-departure date. 

The term applies whether the tour is altered, modified, or cancelled by your guiding service or by you for any reason. 

Because the tour may be cancelled when a minimum number of Participants have not signed up, your guiding service recommends that you either purchase refundable air tickets or wait until we have confirmed with you approximately 3 months prior to the tour that we have a sufficient number of Participants.
Getting there and meeting location
To get to Prince William Sound, most people fly into Ted Stevens Anchorage International Airport, about 5.5 hours away from Valdez, AK, by car, where you'll meet your guide. From the airport, you can rent a car, take a shuttle service, or fly into Valdez Airport to get to Valdez.
Once you and your guide agree on the details of your itinerary, you'll meet your guide in Valdez, AK, at 8 am. At 11 am you'll load the kayaks into a water taxi and go for a 3 hour ride to Unakwik Inlet. The guide will choose the appropriate terrain dependent on conditions and the ability of the group.
At the end of your adventure, a 2-hour boat ride will land you back in Valdez for a closing lunch before parting ways.