Mountain Biking for Beginners in Queens
Initially, the thought of mountain biking rattled my nerves. At the end of the day I only wanted more speed.
I rock climb, a lot. The region of my brain that says "stay away from the cliff" must be short-circuited. Riding and jumping at full speed on a narrow trail with trees and roots reaching out to tear you from your bike? I told everyone how excited I was, but in truth I had some reservations. Mainly, that I spare and take care of the face I've been given.
57hours rolls with a deep crew: Viktor, his family and me booked a MTB class in Queens. His 12 year old son, Jakov, would come along for the ride. The kid's unflinching, and if he's comfortable on the trail, I'd be ok. Right?
Mountain Biking in Cunningham Park, Queens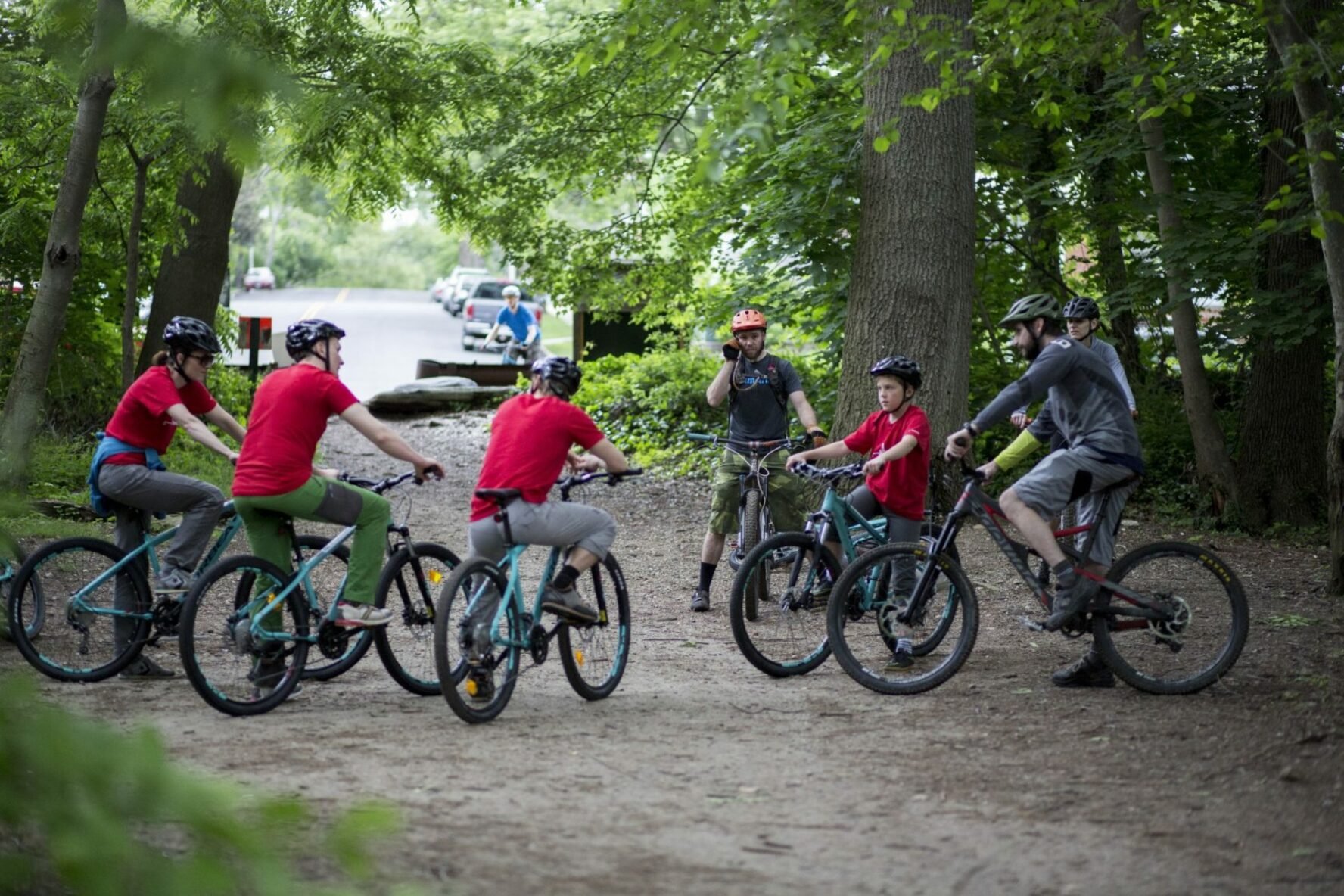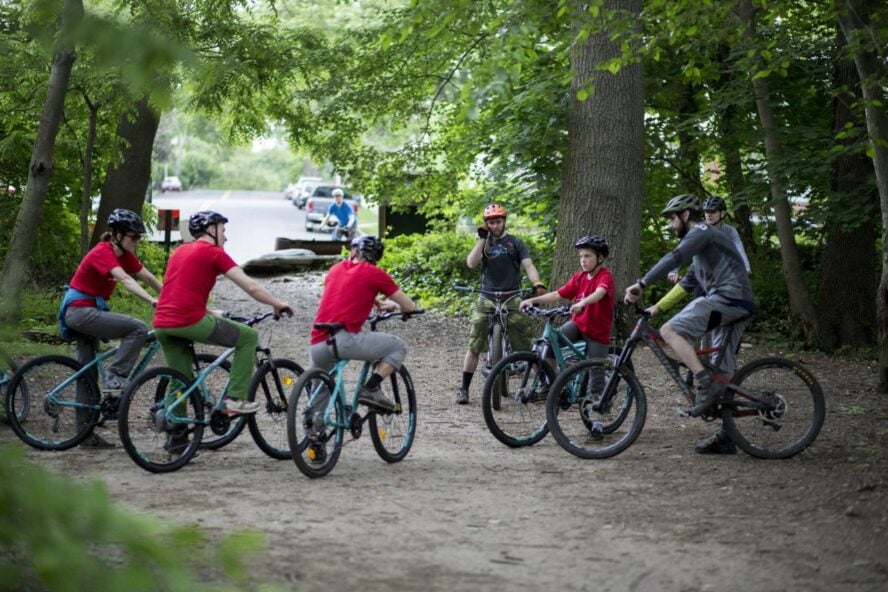 The first of many surprises was realizing there's quality MTB track in New York City. Cunningham Park is only 30 mins away from Brooklyn, and the park felt wild. It gives you the sense you're far away from the city, while still in it. I love that feeling.
Cunningham is one of Queens' largest parks. The trailhead was easy to find on Cunningham's northeast side. There, we met up with Bostjan Brzin of Bike Hike Tours. Bostjan has been guiding for a decade in Europe, and had recently decided to offer his services in NYC and the Northeast. He rolled up with a truck full of bikes and another BHT guide and friend, Kevin.
Once you realize what you can do, you want more, and at higher speeds."
We all chatted while I surveyed the trail map. After a few rides with more knowledgeable MTBers, it would be easy to come back now that I know the logistics. Once the bikes were inspected and sized for each individual, Bostjan called us around to begin the class.
Adventure Starts in the Parking Lot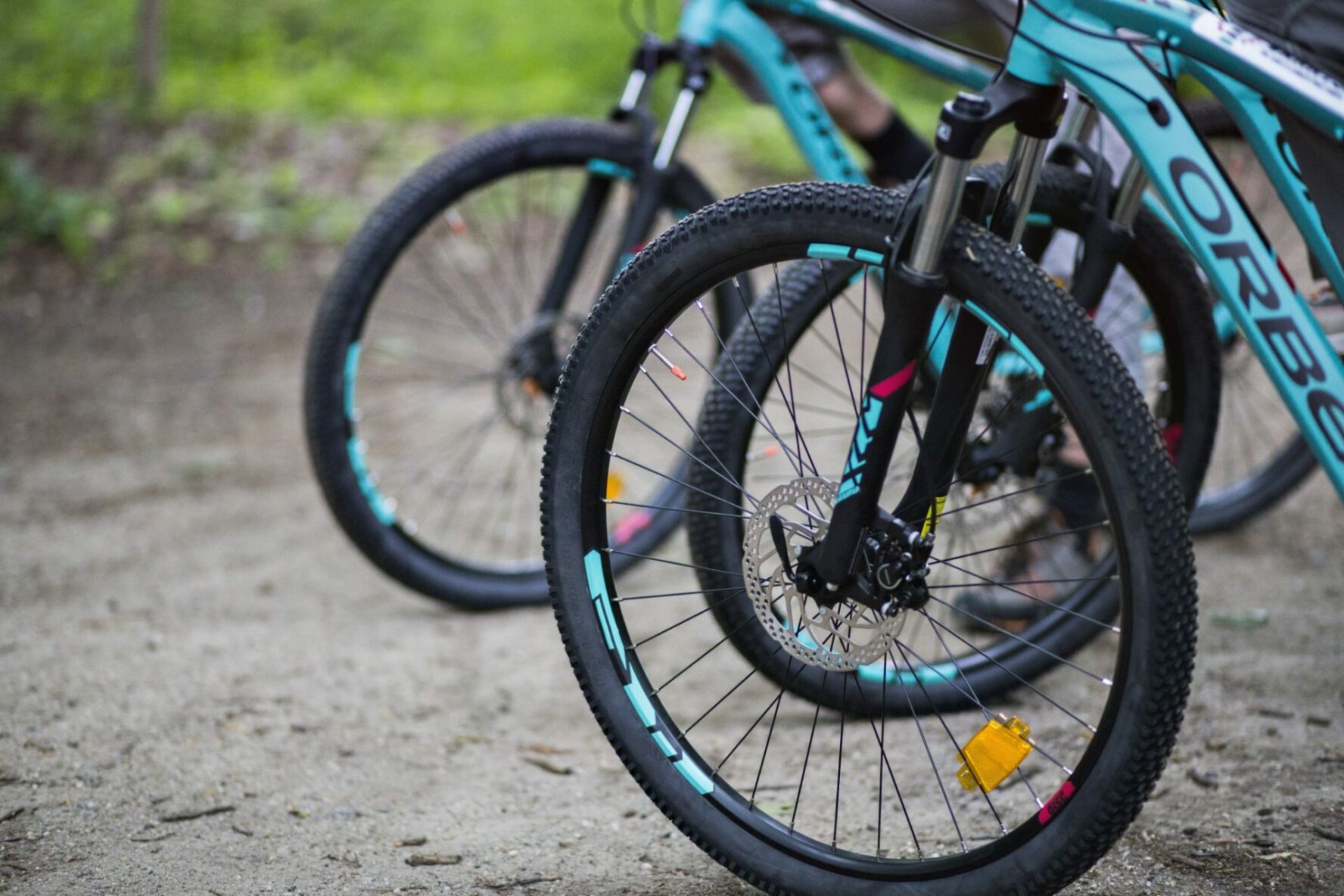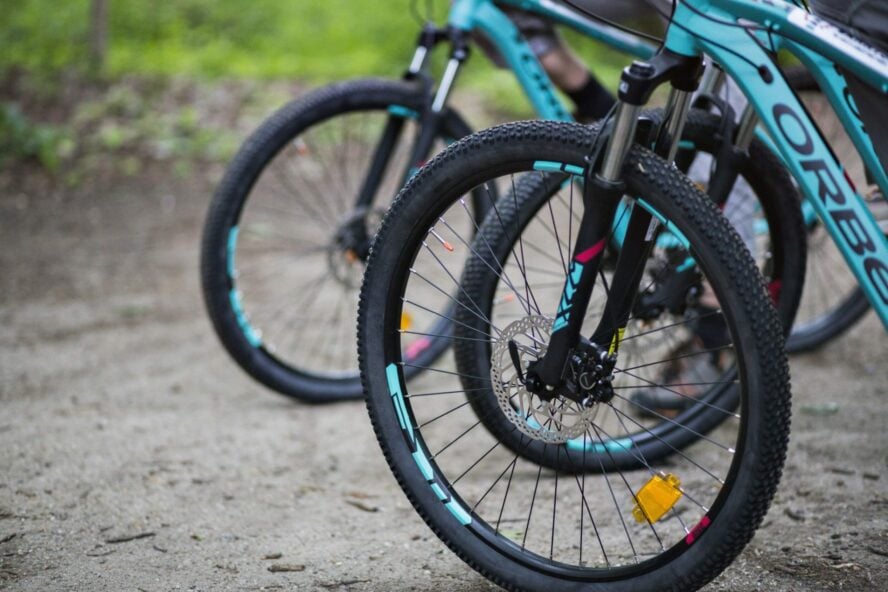 At the introduction we were presented with mega-cool new mountain bikes: Orbea MX 2017's. The Cunningham Park tour is a new offering by Bike Hike Tours. The bikes were brand new and I couldn't wait to be the first to break one in. The tires even had that fresh rubber smell.
We began our class by gearing up – putting on a helmet and sitting on the bike. Done. We did a few short circles around the trailhead. After getting comfortable with the feel of the bikes, our guides explained the different types of bikes and mountain biking out there. For example, cross-country MTB is both up and downhill, utilizing lighter bikes and larger wheels. Downhill is downhill…and relies on bikes with greater suspension and disc brakes.
Next, we moved on to the bikes we actually had and discussed the basics: posture, gear-shifting, and braking. The theoretical part was short, but there were few important takeaways.
Back up
When on easy, horizontal terrain, your posture on a bike should be normal – sitting up, back straight. Going downhill, you almost need to leave your seat and shift your weight backwards. This is especially important when jumping, but we wouldn't be jumping on our first time out, right?
Wrong. You will be jumping, and you're going to LOVE IT.
Shifting Gears
The second tip is about gear changing. There's not much to it, except that it's better to prepare for a climb uphill by shifting to a higher (or lower?) gear before the actual climb. It's not recommended to change gear while your weight is fully on the pedals during a climb. Luckily for us, all the climbs in Cunningham park are short and sweet.
Put the Brakes On
The most important advice was about braking. Very simple. Brake with both hands, always. On downhill bikes, you can easily pull on the brake with only one finger. Why is it important to brake with both hands – thus wheels – simultaneously?
The short answer is stability. You don't want to lose control of the rear of your bike if you brake only with the rear wheel. And you certainly don't want to flip over the bike if you brake front-wheel downhill. Protect those pearly-whites.
Talking 'Bout Practice
Ultimately, Bostjan is more of a "practice makes perfect kind of guy" – ride and pick up things as you go. One by one, the six of us started off on the easiest trail in Cunningham Park, the "green" trail. I was already feeling the rush from riding the narrow trail between the trees.
Well, it was narrow for me. For Bostjan it was more like a six-lane highway. When I saw the first small downhill, a five foot drop, I immediately clammed up. I felt like I'd fall instantly. But as we were riding in a group, and I was somewhere in the middle, there was no escape. I went right over the downhill with zero problems. What was I afraid of?!
Jump Around
We arrived on a small plateau, near a small circle leading to a few jumps and bigger downhills. We practiced downhills, and the brave among us even jumped a little. At this point, our guide situated himself at the top of the downhill and watched us ride down it. He would then give advice to those in need, or a gentle nudge when he saw a mistake being made. The point is to take on small challenges and learn as you go.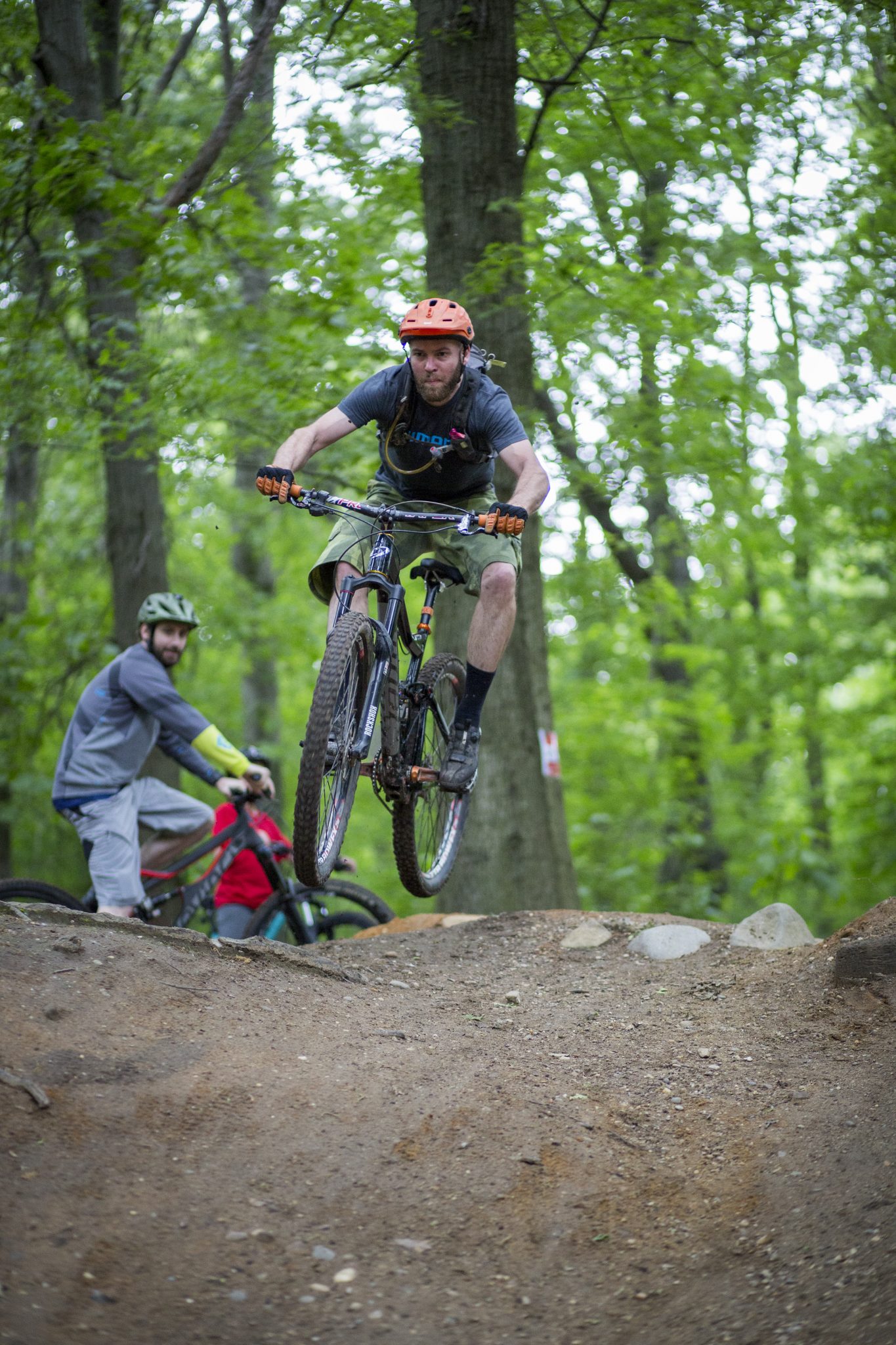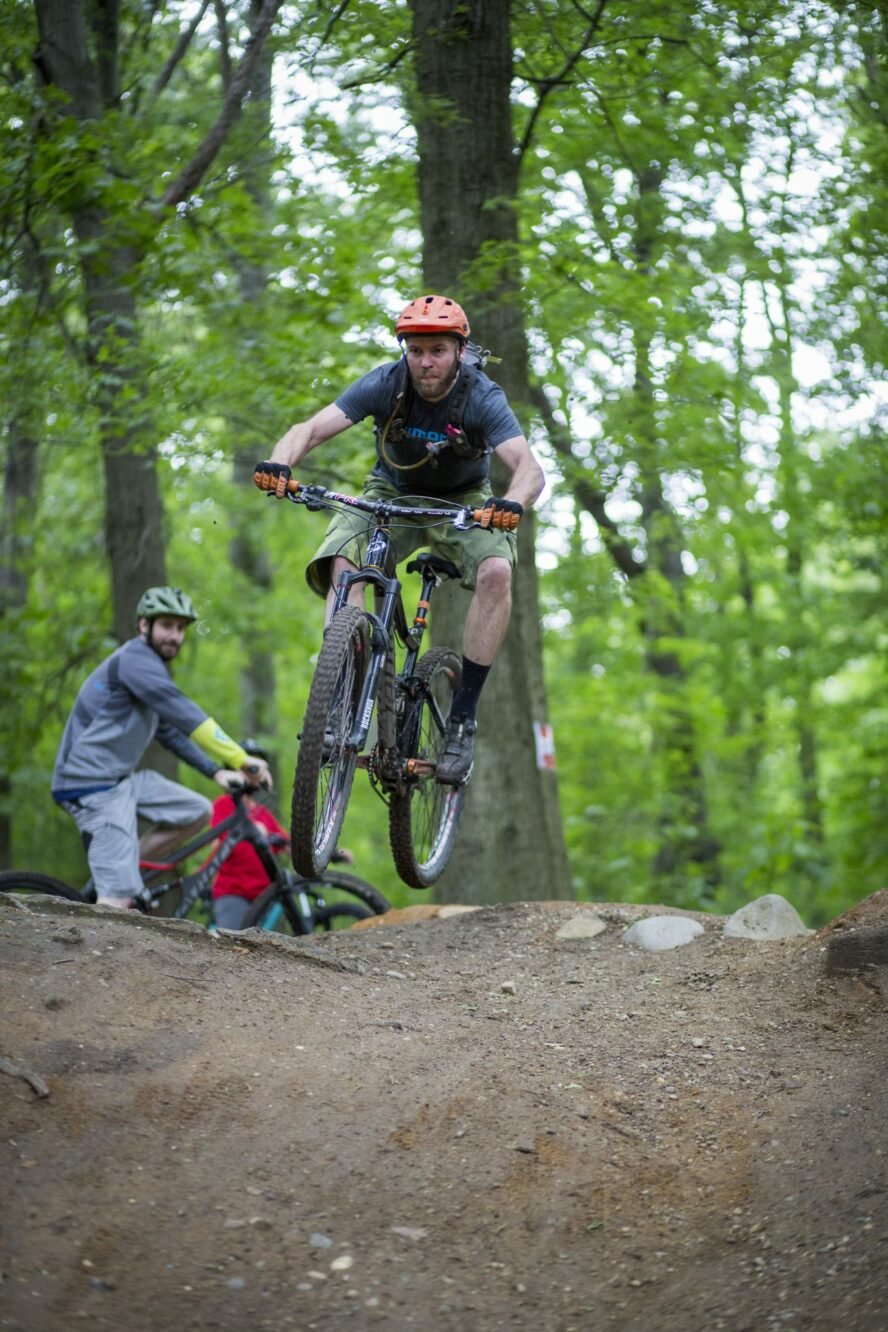 If you plan to jump, don't go full speed and see what happens. Luckily, our natural instinct, fear, is there to protect you. As I was mounting the courage to attempt a relatively small jump, Bostjan instructed me to really lean backwards when jumping.
I listened to his advice and went for it with far greater speed than I felt comfortable. Trial by fire. I jumped at most 10 inches in the air, but it felt like 10 feet. The adrenaline rush from MTB is addictive. Once you realize what you can do, you want more, and at higher speeds.
Cross Country Confidence
For the next two hours, we circled around the Cunningham track and experienced different terrains. Mud, water, very narrow trails, downhills where you accelerate quickly, uphill climbs, rocks, roots of trees, climbing up a log. You get the gist. The guides were great at discerning when to let us try something for ourselves, or when to stop and give us a few tips.
As a theoretical person first, and practical person second, I was skeptical of the relaxed tone of our "free ride". As the class went on, I realized learning by doing was the best approach to getting the most out of MTB. On one hand, your natural instinct will not let you do anything crazy. On the other, you have the guide who will keep you on a trail with challenges you can handle.
As the class went on, we all loosened up and allowed ourselves to enjoy the best part of cross-country MTB: speed. Jumps, climbs, and obstacles are fine, but by the end of the day I loved the feeling of speeding downhill, pedaling faster toward the narrow trail ahead, with the trees and leaves blazing past me. What a rush! The only thing missing after this class was more of it.
Grab a Bite Near Cunningham Park

Rolly Kimbap

Korean comfort food. Must-have Korean sushi rolls –a.k.a. kimbab– in interesting combos like bulgogi, bbq chicken, and the "rolly". Add a crispy, fried pork donkatsu and some rice balls/cakes. 우수한!
Lesson Details

Guides

Bostjan, Kevin, Mike

Group Size

Maximum of six

Tour Times

Morning (8A – 1P), Afternoon (3 – 8P)

Equipment Provided

Bikes, Helmets, First Aid

What to Bring

Daypack with water and snacks

What to Wear

Light athletic clothing and shoes, layers for weather
Interested in Mountain Biking Lessons for Yourself?
Mountain biking tends to be a self-guided experience, but I'm glad I swallowed my pride and took a lesson. Bostjan and Kevin's guidance and teaching style were a perfect way to learn the chill, but intense sport of MTB. If the goal is to be comfortable on the trail, I'd say mission accomplished.
Looking for more NYC mountain bike trails? Read our favorite places to ride around the city. Maybe you want to bust into another adventure sport? Check our reviews on beginner climbing, surfing, and wilderness survival skills.