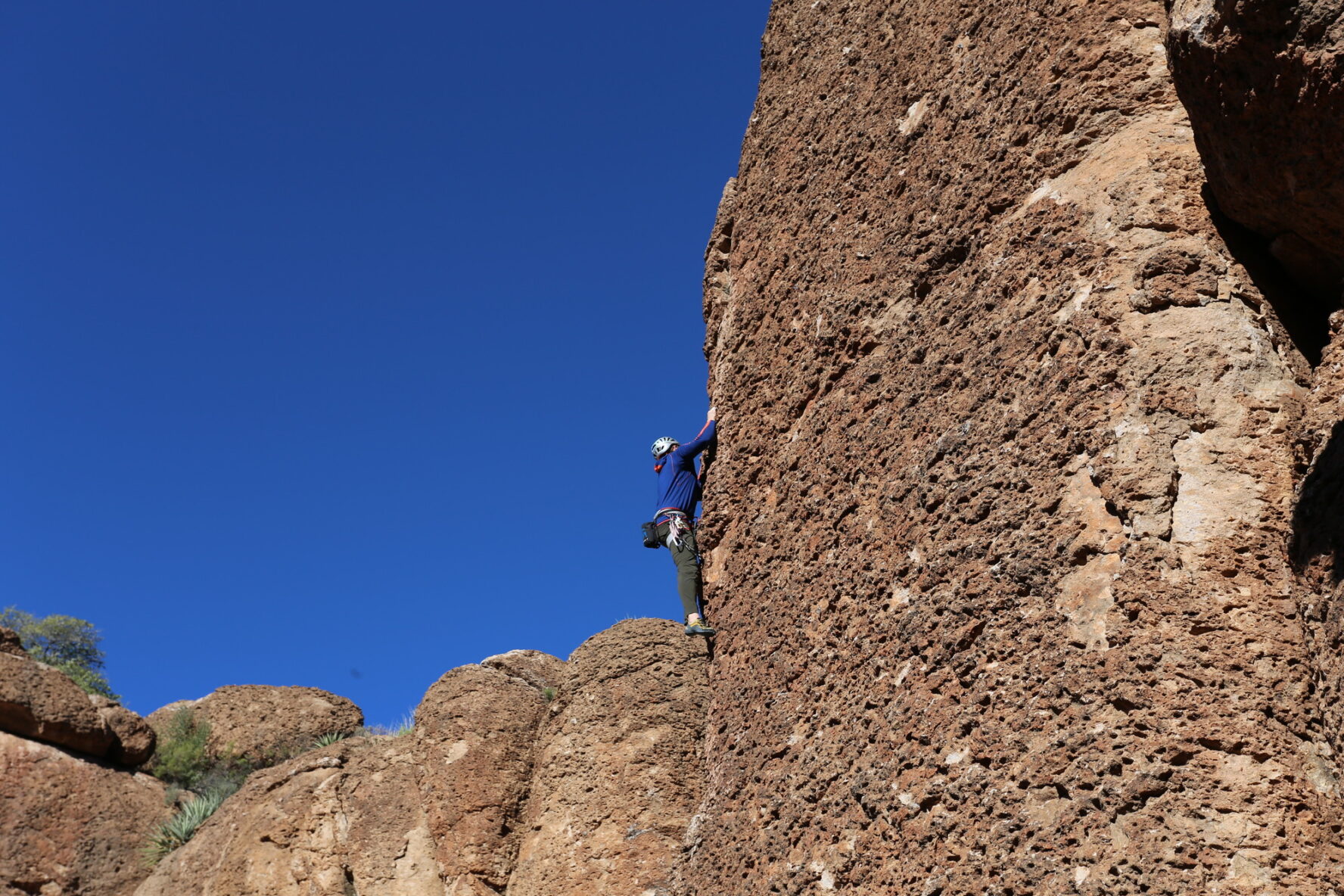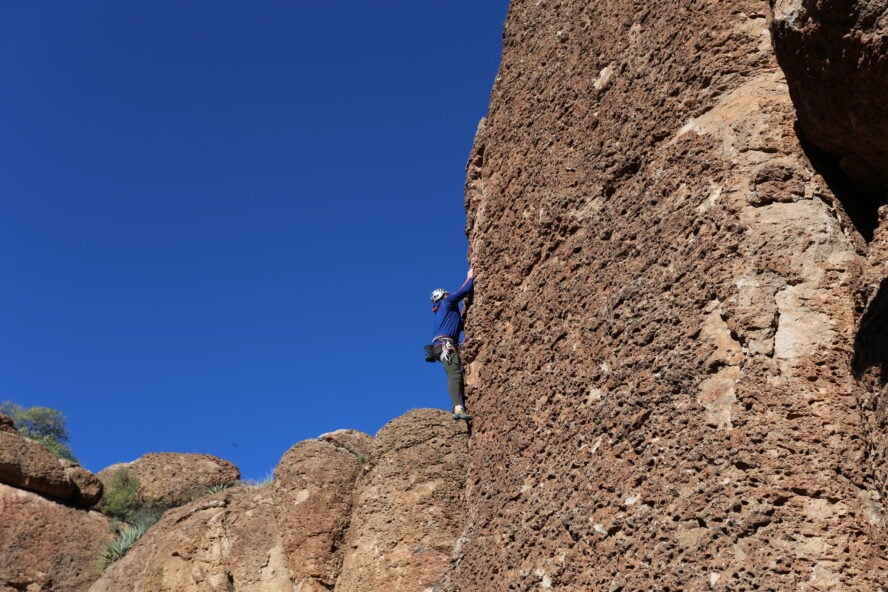 Get ready to try hard
The Queen Creek climbing area is conveniently located 45 minutes southeast of Phoenix. Filled with towering spires and endless fields of boulders, there are about 1,000 routes and nearly 2,000 problems across a wide range of difficulties. In fact, the Phoenix Bouldering Contests were hosted in Queen Creek for 15 years from 1989 to 2004. Unlike the rest of Arizona rock climbing, Queen Creek Canyon is full of volcanic towers which makes for a unique style of pocketed volcanic tuff and tiny-crimps (
similar to the type of climbing you'll find at Smith Rock
). It's the perfect place for those wanting to crank hard on friction face climbs. Unfortunately, Queen Creek Canyon is the site of several land use battles. The Resolution Copper Mine owns most of the land so access is a bit precarious. Since the
Queen Creek Coalition
signed a Recreational Use License with the mine, climbers are able to use the area after registering and filling out a liability waiver.
Take a dip at The Pond
As one of the most popular destinations in the Queen Creek Canyon, The Pond showcases sunny, south facing walls with lots and lots of deep pockets and plenty of moderates. It is part of "The Road Area" making it easily accessible. There are almost 300 mostly sport routes and nearly 100 boulder problems.