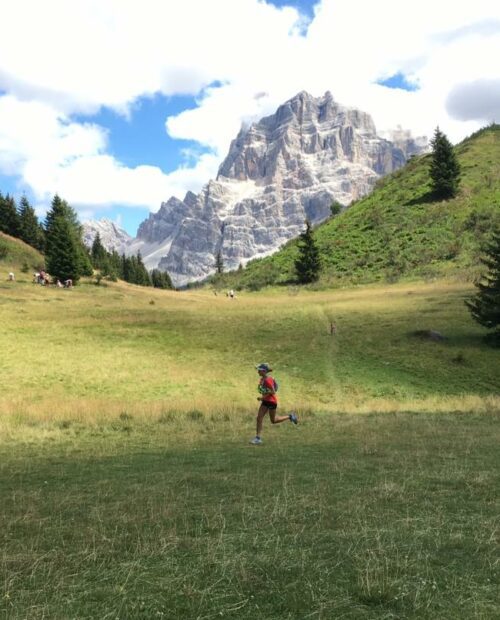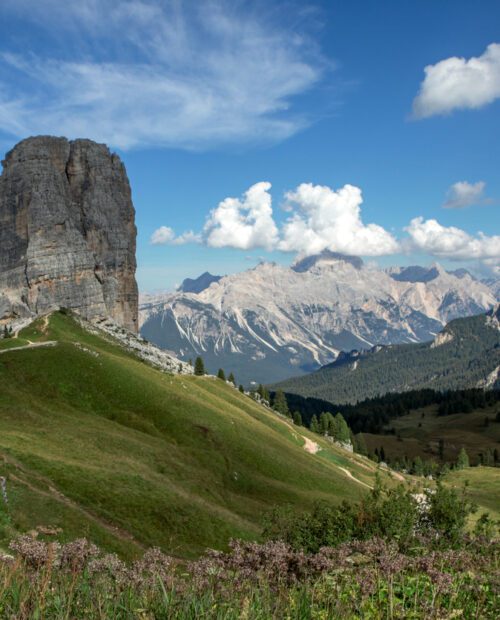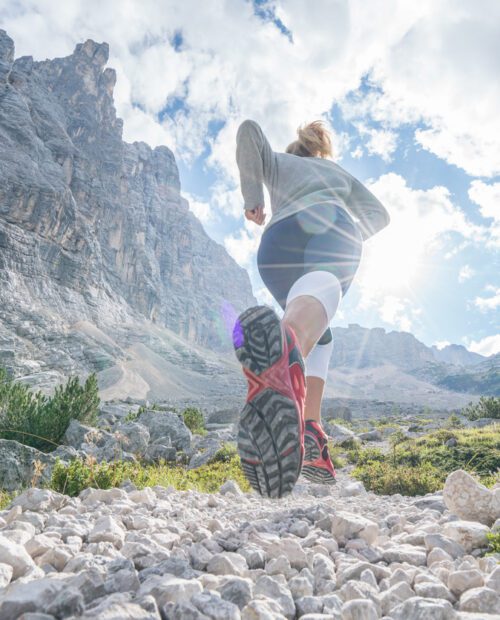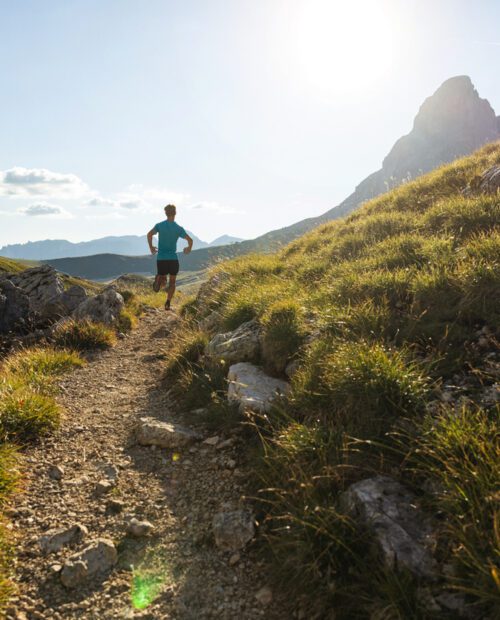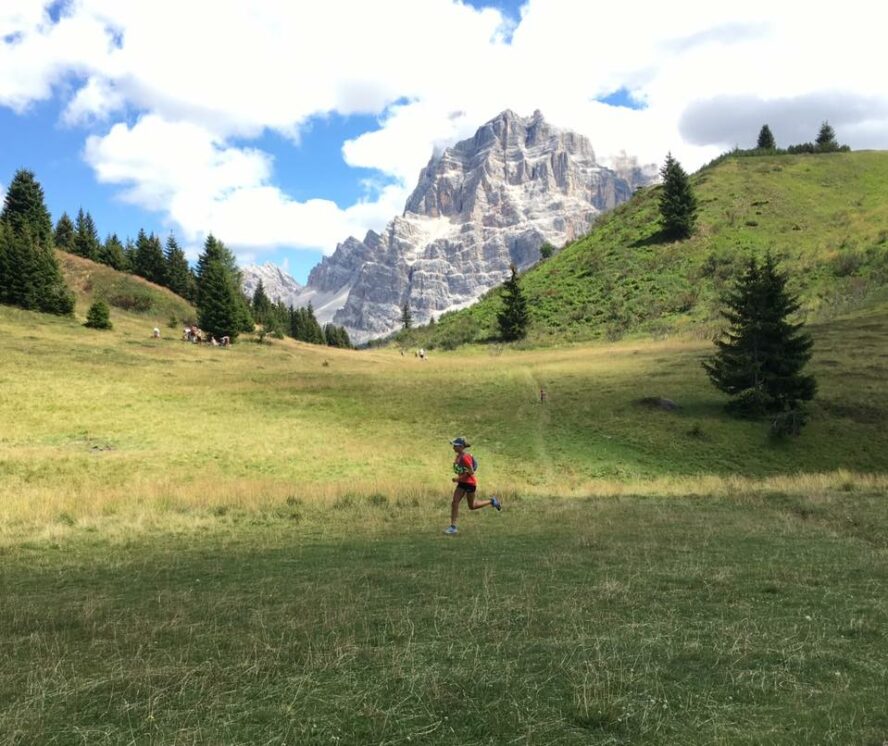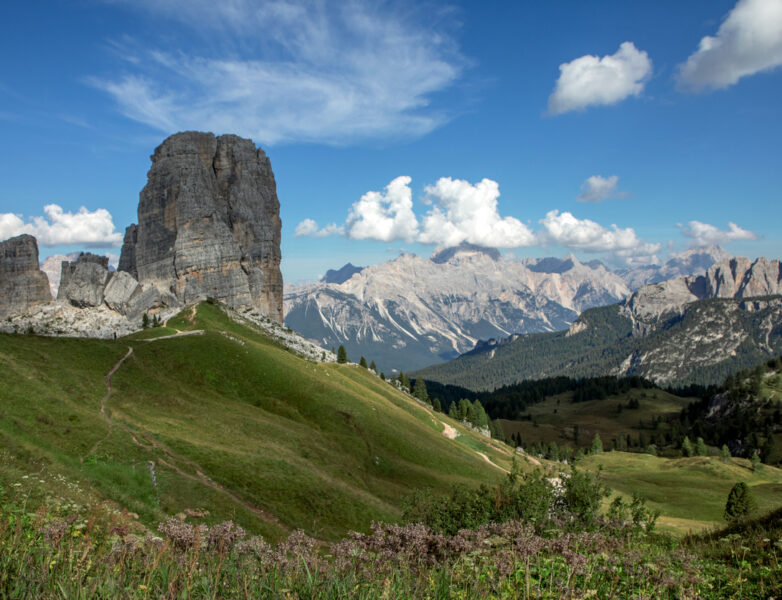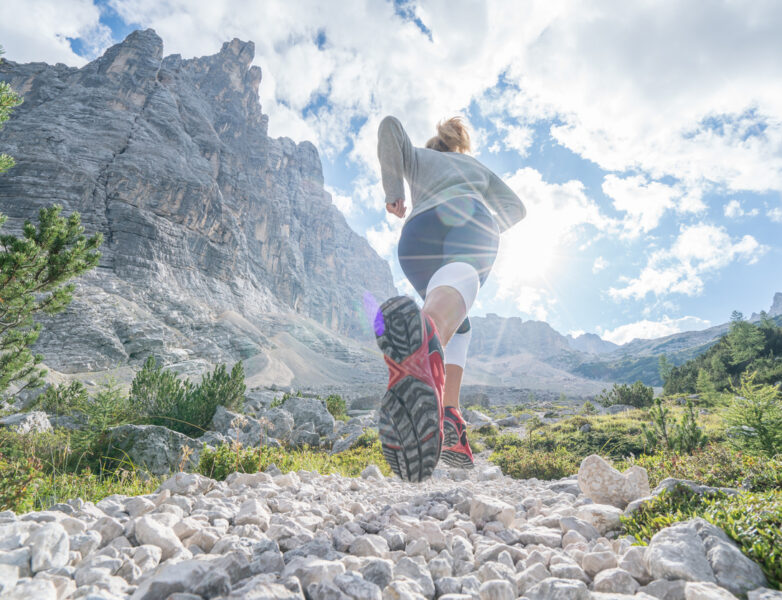 Change up your usual running routine and replace concrete or treadmills with trail running in the Dolomites! Sprawling in the north-eastern corner of Italy, this UNESCO World Heritage Site offers mesmerizing vistas and is an ideal way to experience Italy while staying active. Soak up diverse landscapes and get a taste of the Dolomites' charm as you crest mountain passes, rock spires, and make your way down alpine meadows. Conquer hilly and rocky terrain and watch alpine vistas spread out before you in this stunning region. You'll stay in warm mountain huts where sweet-smelling Italian and South Tyrolean dishes beckon adventurers and provide an insight into Italian culture. With an experienced guide leading you throughout the way, you'll experience the best of Italy and keep discovering new views and vibrant colors. Lace up your running shoes and feel the magic of Italy!
Taste the authentic Italian cuisine in cozy mountain huts

Running amid mountainous peaks and vistas is as good as it gets

Improve your flexibility, as well as leg and ankle strength on the Dolomites' varied terrain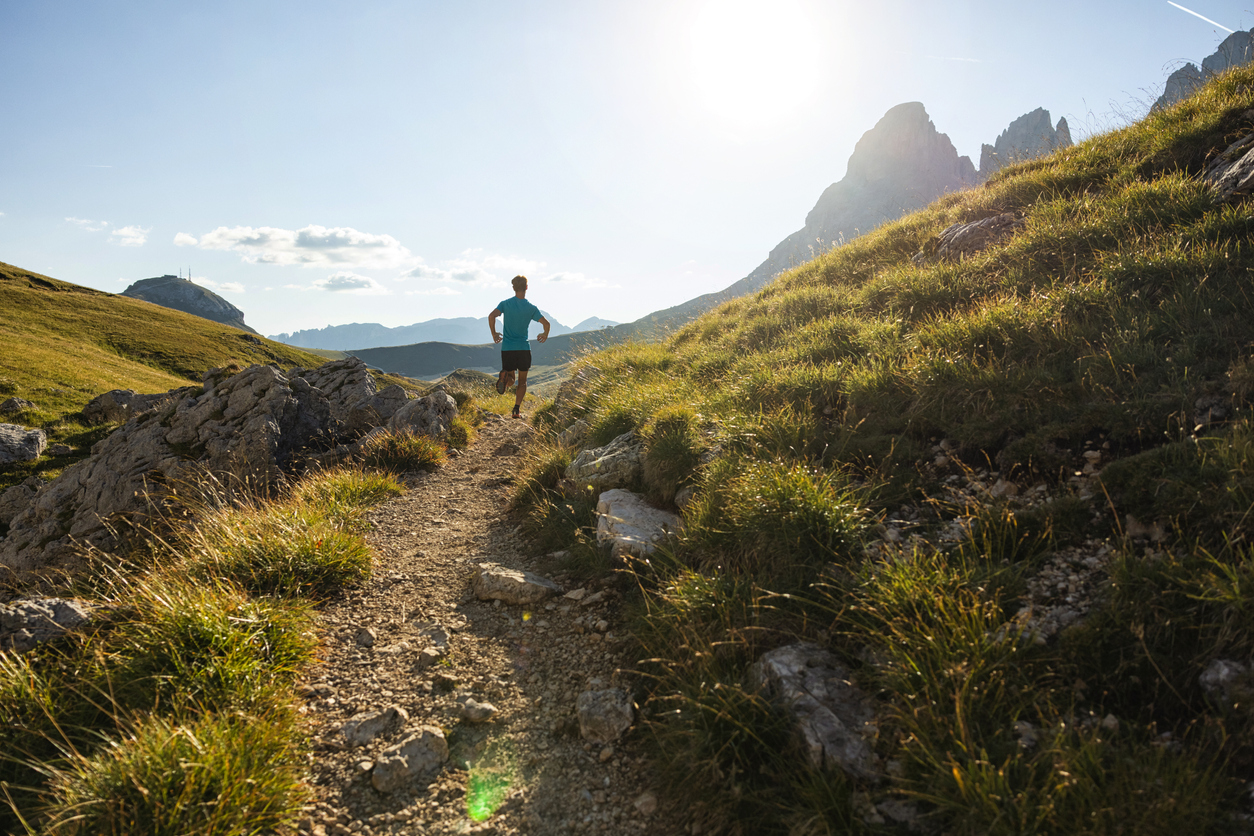 Itinerary
Get ready to experience Italy's magic and prepare for a week of trail running in the Dolomites! Take advantage of the rocky and hilly terrain to work on your balance, flexibility, and leg strength and revel in the incredibly versatile views together with your guide. Get a well-deserved rest in comfy mountain huts dotted along the way, taste the famous Italian cuisine, and enjoy a glass of wine or a cup of coffee as you discover this breathtaking mountainous region.
This thrilling adventure begins at midday with a meet and greet in Cortina d'Ampezzo. Get to know your guide and let them explain all the logistical parts of this trip and tell you more about the itinerary. After meeting in Cortina, get a start on the road to the Dolomite adventure. The base for tonight is Lago di Braies, an alpine lake located at the start of the route, the Alta Via 1. Go for a light run along the trails of Parco Naturale Fanes-Senes-Braies and enjoy your well-deserved dinner at a luxurious hotel.

Kick things off by making your way from Lago di Braies towards the Parco Naturale delle Dolomiti d'Ampezzo and soak up the striking views of the Sass de Putia. You'll cover 12 miles (19.3 km) on trail and get a chance to make a brief pit stop to take photos, have lunch, and enjoy cappuccinos at mountain huts (rifugios) along the way. The home base for tonight is a hut which serves delicious South Tyrolean dishes and beverages. At 6,760 ft (2,060 m), it almost feels like it's touching the skies.

Today you'll enter the Cortina Dolomites and start the day with Passo di Limo. Make a quick stop at a dairy farm, with beverages and simple meals. Your rifugio, which sits at 8,202 ft (2,500 m), offers unforgettable views and houses the highest sauna in the Dolomites. Today will be a relatively shorter day on the trail since you'll cover a total of 8 hilly miles (12.9 km). This is, however, a perfect opportunity to rest for the upcoming days, or capitalize on the many side hikes and activities from the scenic mountain hut you'll be staying at.

Start off the day by passing through an important area in the Dolomites' history—dating all the way back to WWI. Begin the run by dropping down the trail and climb up to the scenic Cinque Torri area. There's an optional side route which includes exploring a tunnel system through the mountains. Arrive at your mountain hut after covering 10 miles (16 km) up and down the trails. This is one of the more remote rifugios, but the views of the skies and starry evening are unbeatable!

The day begins with an early start due to the fact that today is one of the longest and most incredible days on the trail. You'll cover roughly 13-14 miles (21-22.6 km) and get to admire various peaks, passes, and even experience a brief via ferrata at the spectacular rocks of the Nuvolau region. Your mountain hut will serve some more excellent meals and apple strudels to satisfy your sweet tooth. The sunset views and the special Dolomiti light from the rifugio are simply surreal!

Today marks the final full day on the trail. Revel in last alpine vistas at the start of the trail before you descend and the vegetation turns to a forest. You'll get a view of the impressive mountain walls. Most of the elevation gains and losses are completed. There's only a long, but moderate running to enjoy on your way to the final mountain hut.

Enjoy an early breakfast and coffee at your mountain hut before you head down a couple of easy miles to the town of Agordo. You'll head to Venice and reach it in the evening. After saying your goodbyes with new friends, reminisce about the tons of memories you made throughout this week!
Liz Gill
Running coach, backpacking guide, and founder of Runcation Travel
Running coach, backpacking guide, and founder of Runcation Travel
Following a 5-year competitive run at the NCAA Division 1 level, Liz has been coaching at the high school, collegiate, and adult level since 2009. She's the founder of Runcation Travel, which provides international running retreats and adventures for a...
View details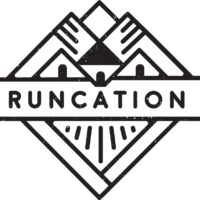 Runcation Travel creates international running adventures for runners by runners. Instead of squeezing in a run on your well-earned vacation, running becomes the vehicle for exploring and learning about new countries, cultures, and landscapes. With the...
View details
Katie F.
about
Runcation Travel
on Runcation Travel's website
I had a wonderful trip! The Dolomites were the perfect location for a trail running vacation, and Liz picked a wonderful route for us! The refugios were fantastic, comfortable lodging with great food and drink. I would highly recommend this trip!
Shelby L.
about
Runcation Travel
on Runcation Travel's website
Runcation in the Dolomites was a dream vacation. It was the perfect mix of challenging yet rewarding running and hiking. We experienced endless breathtaking views and spectacular scenery, we enjoyed plenty of cappuccinos, wine, delicious food, and restful afternoons, and made new friends to top it all off! If you are a runner who loves trails and beautiful mountains, I strongly encourage you to go on this trip!
Megha D.
about
Runcation Travel
on Runcation Travel's website
Hands down the best vacation I've ever taken. The Dolomites were spectacular, and Liz did a great job ensuring people of all abilities had a wonderful time. The group was the perfect size – and we all got along great! The food at the Refugios was great and the wine and company was even better. I absolutely loved this trip and would recommend it to anyone!
Sarah C.
about
Runcation Travel
on Runcation Travel's website
This trip was hands down the coolest and most awesome thing I have ever done. Liz Gill is a rockstar. I couldn't have imagined a better guide to lead this trip of a lifetime. The breathtaking beauty of the Dolomites cannot be properly captured by photographs which means you must go and see it for yourself! There is no one better than Liz Gill to take you!
Amanda M.
about
Runcation Travel
on Runcation Travel's website
I'm still riding high from this trip. I'm so thankful for our organizer, Liz, who is a logistical genius. Because everything was planned and ready to go long before we began our trek, I was able to be entirely present for the duration of our journey. When you're hiking or running through the Dolomites and staying in unique, culture-rich refugios every night, the ability to "take it all in" is of utmost importance. In addition to gaining new perspectives on both culture and adventure, I gained something much more valuable—a new appreciation for the beauty of friendship and community. You just can't put a price on that!
Things to know
57hours is committed to providing safe outdoor adventure experiences. We require all guides using our platform to have a COVID-19 safety plan and to make the details of that plan accessible to travelers. In most cases, group sizes will be reduced, guides will avoid overcrowded locations, and other safety measures will be met depending on the location and activity.

We also expect clients to respect local regulations and take measures to protect themselves, guides and the communities they're traveling to. For more information on COVID-19 measures in the Dolomites, Italy, please refer to Italy's Ministry of Health Website and Italian National Tourist Board Website.

Please contact us if you have any questions or require further information. We are happy to provide you with the most up-to-date information!

What you get on this adventure:

An experienced, local trail running and hiking guide with extensive knowledge of the area

7 days of trail running and hiking

Accommodations in mountain huts

Round-trip transportation from Cortina d'Ampezzo

Breakfast and dinners at the mountain huts

Trip logistics of route planning, lodging, and transportation reservations

Baggage transport from hut-to-hut

Special bonus adventures (including a guided trail run tours and wellness options)

What's not included:

Transportation before and after the trip

Lunch, snacks, and alcoholic beverages

Accommodations in a hotel on Day 1

Dinner at a hotel on Day 1

Even though the trails in the Dolomites accommodate all levels of runners, you'll have to be able to run/hike for 7-14 miles (11.3-22.6 km) on trails and in mountains and high altitude climates with 2,000-6,000 feet (610-1,830 m) of elevation gain per day. Trail running in the Dolomites includes a mixture of smooth trails and rocky trails, technical roots, and loose sand/scree found in sections of high mountain passes. It is suggested that you can maintain an average pace of 15-20 minutes/mile.

Training for this trip is highly recommended. You can participate in the 12-week group training program designed specifically for this trip as a package add-on to ensure you're able to tackle the trails and get maximum enjoyment out of this running retreat.

Here's a list of the equipment you need to bring:

Day pack large enough to carry all the items listed (around a 25-40L bag)

Light running daypack

Hiking poles — optional

Water bottle or hydration bladder (2L capacity)

Light snacks/energy bars

Trail running shoes

Trail running clothing

Spare clothes for layering

Waterproof and windproof rain jacket

Sunhat

Dry/casual sportswear and shoes to change into after running

Toiletries (sunscreen, hand sanitizer, bug spray, toilet paper, etc.)

Headlamp or flashlight

Sunglasses

Camera — optional (but recommended)

Dress comfortably and for the weather in clothes you can move in. We suggest bringing clothing appropriate for the season. Layers are best and don't wear jeans.

Group sizes and prices:

For this trail running group adventure, the max. client to guide ratio is 8:1. 

Cost is per person and it doesn't decrease as the group grows.

It takes a minimum of 8 people for this trip to operate.

The maximum number of participants is 14.

Trail running in the Dolomites can be arranged for larger groups. Contact us to make arrangements.

Min. age requirements:

If you are 15 or older, you're good to go.

Minors younger than 15 may be permitted to join the hike on a case-by-case basis, but must be in the presence of a parent or legal guardian.

If your group has trail runners under the age of 15, contact us prior to booking to make arrangements.

A $750 deposit to secure your place is due upon booking. This deposit is non-refundable. If your booking is made within 90 days of departure then the full amount is payable at the time of booking. Payment of the balance of the trip price is due 90 days before the departure date. If this balance is not paid on or before the due date we reserve the right to treat your booking as canceled. Once the trip is confirmed by the guide, the cancellation policy stated below applies. 

91+ days from the trip start date: 50% of total trip cost refunded 

90 days or less from the trip start date: No refunds. If such cancellation is made within 90 days before the start of the retreat, we will retain the full payment amount. However, if another person can be found to take your place, then we may offer you a refund at our discretion. 

You are strongly encouraged to take out cancellation insurance to cover potential loss due to cancellation on your part. If you do not arrive for the trip, arrive late or leave early no refunds will be issued and you are responsible for any additional costs associated with transport to and from the tour. Your decision not to participate on the RT trip due to State Department warnings, fear of travel, illness, pandemics, or any other reason will be deemed a cancellation.

Your guiding service may cancel a trip at any time up to 90 days before departure if the trip has not met the minimum booking numbers. Your guiding service may cancel a trip at any time prior to departure due to terrorism, natural disasters, pandemics, or other external events that prevent us from safely operating the planned itinerary. If they cancel your trip, you can transfer amounts paid to an alternate trip or receive a full refund. In circumstances where the cancellation is due to external events outside our reasonable control refunds will be less any unrecoverable costs. Your guiding service is not responsible for any incidental expenses that you may have incurred as a result of your booking including but not limited to visas, vaccinations, travel insurance or non-refundable flights.

To get to Cortina d'Ampezzo, most people fly into Venice-Treviso Airport or Venice Marco Polo Airport, both 2 hours away from Cortina d'Ampezzo. From there, you can rent a car or take a train and bus. 

The major airport is Milan Malpensa Airport, about 5 hours away from Cortina d'Ampezzo. From there, you can rent a car or take a train and bus.

Once you and your guide agree on the details of your itinerary, you will meet your guide at a predetermined location in Cortina d'Ampezzo. The guide will choose the appropriate terrain dependent on conditions and the ability of the group.
Download hiking gear checklist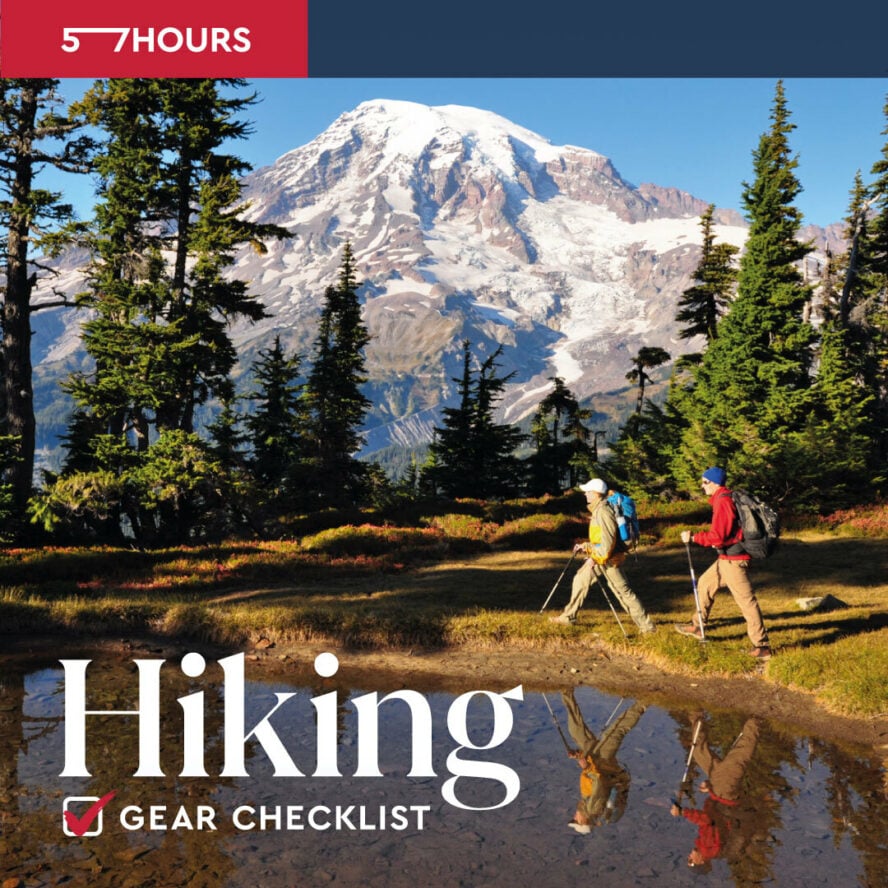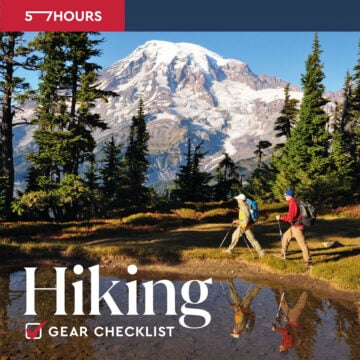 Prepare for the trip.
Get complete checklist for hiking and camping equipment.
Brochure sent, check your inbox