This is the first in our series of in-depth looks at New York's best mountain biking trails.
Prior to our test, we knew what Cunningham park offered: a nice mix of flat trails, jumps, and even a pump track. But our main question was: will it be fun for an average mountain biker?
Starting Your MTB Journey at Cunningham Park
| General Info | |
| --- | --- |
| Where to Park | Oakland Gardens is like the suburbs. There is a wide road that connects with the entrance of the park. Just be sure not to block someones car or a hydrant. [Map] |
| Where to Enter | The trail begins by the marked signs on the west side of 210th St. [Trail Map] |
| Nearest Bike Shop | Peak Bicycle Pro Shop (12 mins by car) |
| Nearest Place to Eat | Greek Family Kitchen (around the corner, 5 mins by car) |
| Route Data | GPS log (download) |
Before answering, let's start at the beginning. Cunningham Park is located in Oakland Gardens, in Queens – a short drive from the city. The surrounding neighborhood is peaceful, and there is plenty of street parking available near the park's entrance.
On the Trail
The whole trail is slightly more than four miles long. We started on single-track, which continues for the most of the trail. The first part starts off easily. It's not too demanding, but not boring either. After crossing a bridge over the expressway that halves the park, we got to a more demanding, technical part of the track. After a few nice flows, we crossed back over the bridge, and came back near the first part of the trail. Close to the end of the trail, we gave the pump-track a go.
The park is fun. In fact, it's definitely more than we expected from such a flat trail. There are no 2-3 minute descents like the trails at Graham Hills Park, but if you play your cards right, you can make the most of what Cunningham Park offers.
For experienced riders, the well-groomed jump section and pump-track are exciting. If you're still adding to your MTB experience, you're in for a treat. Cunningham Park is, hand down, the best place to start your MTB adventures in NYC.
Track Video
Heads-up:You can see the key points of the video on the YouTube link.
From the expansive starting area, we started on the green singletrack, which is the main artery throughout the park. Smaller blue loops branch off green on the east side of the park. After crossing the bridge, we found the most technical parts of the track. Close to the end of the trail, we hit up a great pump-track.
Track Overview
We've created a detailed track profile below, which gives you elevation, speed, and other unique perspectives on our chosen route.
Route Overview

Distance: 4.1 mi

Elevation: 171 ft
Min Elevation: 180 ft
Max Elevation: 213 ft

Climbing: 21.7%
Flat: 59.8%
Downhill: 18.5%
2D Track Profile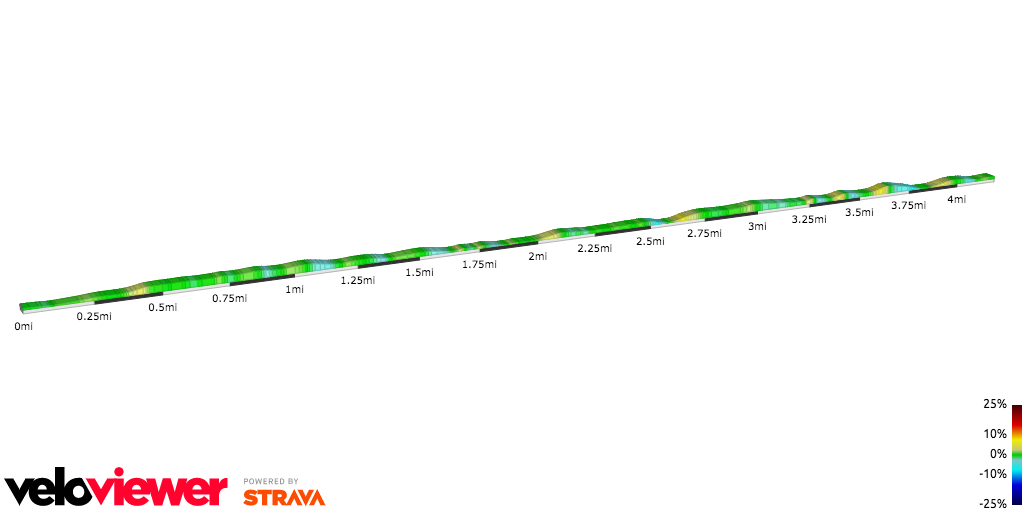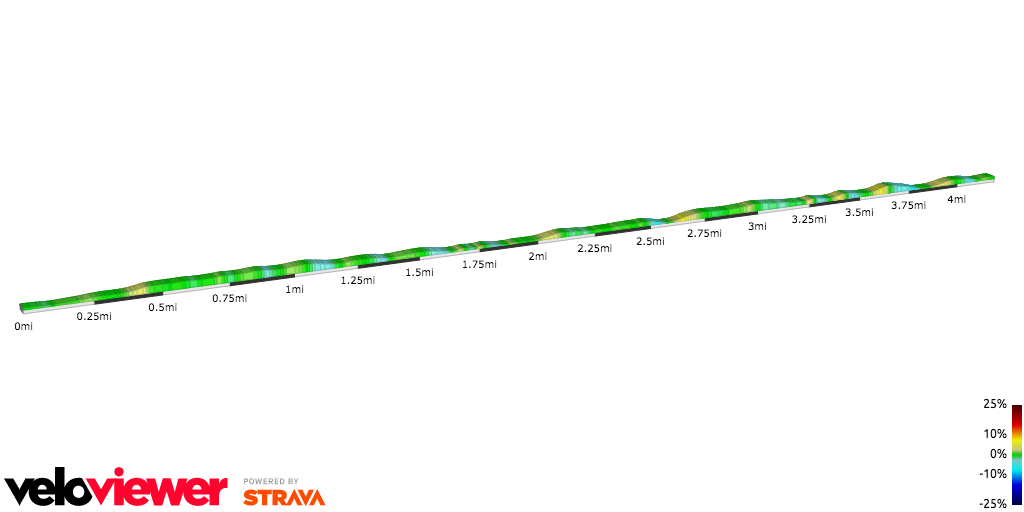 3D Track Profile

Interactive
Advanced Technical Details
Are you into crazy-minor details? We've got you covered!
Metrics for Bike Nerds
Time climbing:  00:06:12
Avg Climbing Speed: 7.7 mi/h
Time Downhill: 00:05:17
Avg Downhill Speed: 11.0 mi/h
Pedaling Time: 00:22:26
Avg Speed: 9.0 mi/h
Max Speed: 17.4 mi/h
Avg Heart Rate: 177 bpm
Max Heart Rate: 185 bpm
Avg Cadence: 77
Max Cadence: 185
Temperature: 77℉
WARNING! Advanced Nerdery
Estimated Avg Power: 104 w
Estimated Weighted Avg Power (Dr. A. Coggan formula):  149 w
Cranks Revolutions: 1852
Looking to Advance your Mountain Biking Skills?
57hours offers plenty of ways to expand your mountain biking prowess. For more advanced mountain bikers looking to brush up on skills, try an MTB Skills Course. If you're a beginner who thinks the above is super-interesting, we recommend the Mountain Biking for Beginners course below!
Booking available on 57hours
Mountain Biking for Beginners
Learn how to tackle the trail's ups, downs, and obstacles on two wheels.
BOOKING DETAILS