South Padre Island is the longest barrier island in the world and is located on the southern coast of Texas, near the Mexican border. Similar to Cape Hatteras, North Carolina, you can find flatwater on one side and waves on the other. The small beach city offers a huge variety of outdoor and no-wind activities which are also family-friendly, making it a good vacation destination for non-kiteboarders too.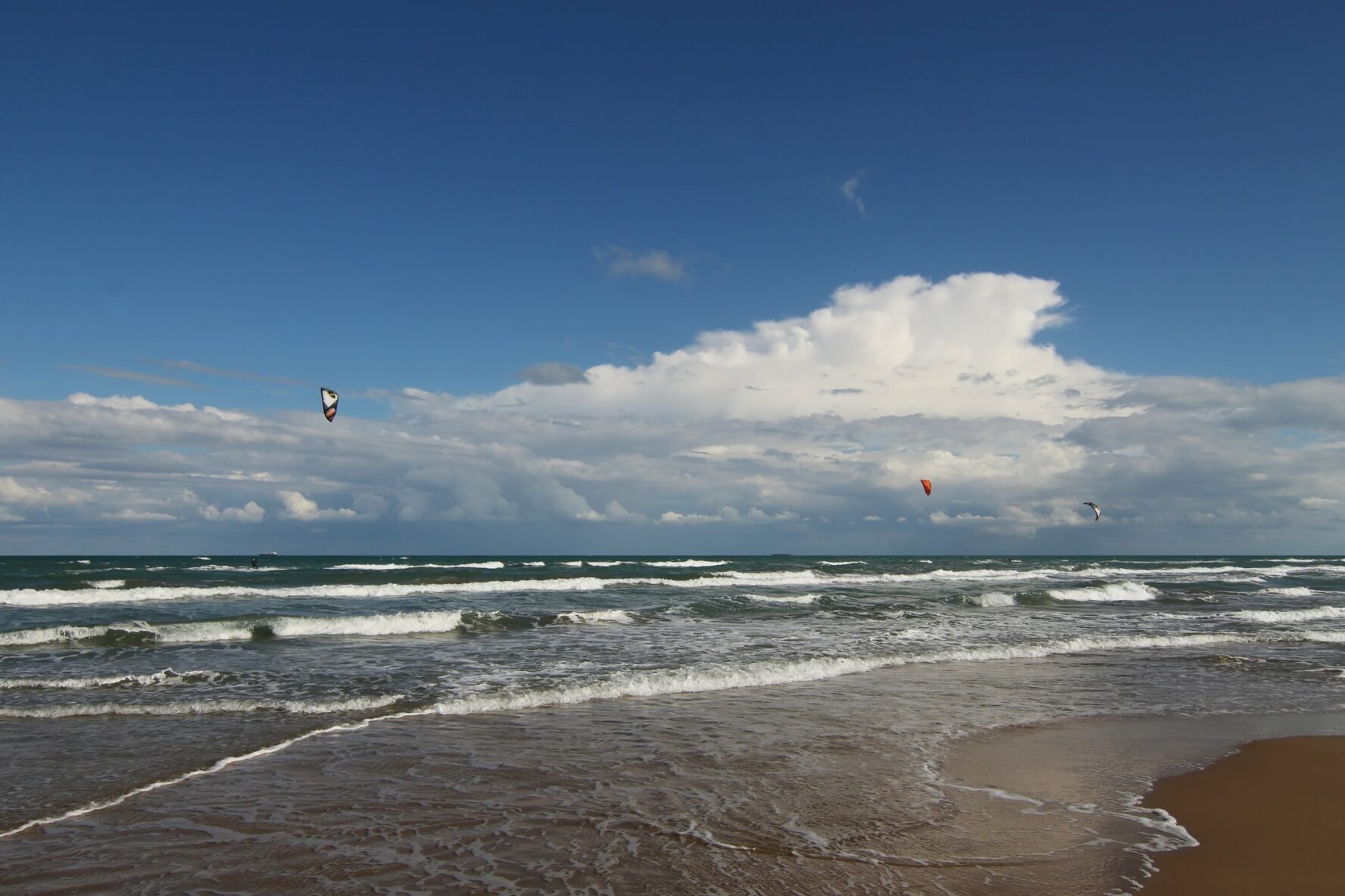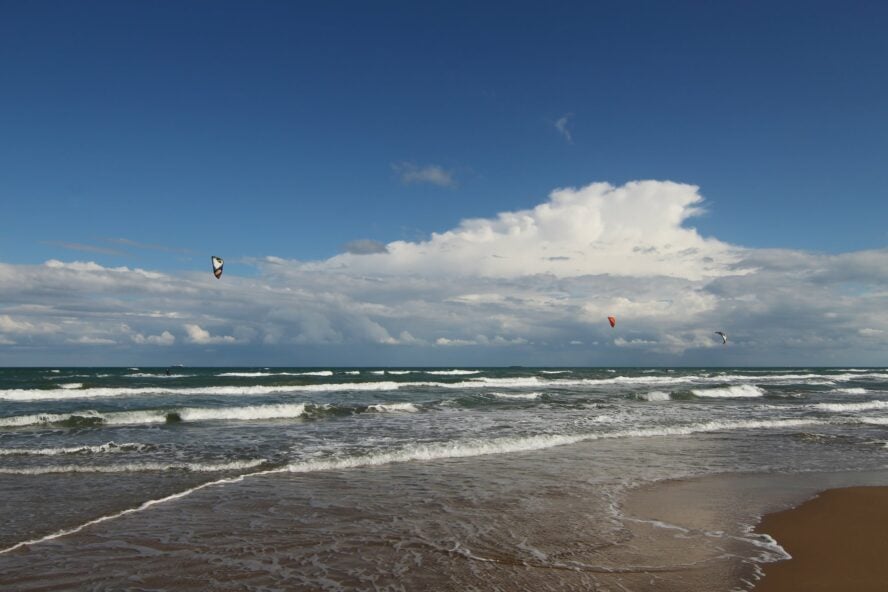 Kiteboarding conditions depend on the time of year
Depending on the time of the year, expect different conditions. March through July will provide the most windy days with an average of 16 knots. October through December brings stronger wind, averaging 20 knots. These are the ideal months for wave kiters. On hot summer days, you might be able to sneak in some light-wind sessions.

Generally speaking, be prepared for lighter wind and bring bigger kites to make the most out of your stay.
The South and North Flats
South Flats is the kite spot closest to town, and it has good flat, ankle to waist-deep water, serving up ideal conditions for kiteboard beginners and those wanting to practice new tricks. This area is suitable with almost any wind direction.

The North Flats have steadier wind and perfect flatwater, but you'll need to pay a membership fee to gain access. You can do so at Pro Kite South Padre (cost $20 per month; $30 per year).
The Gulf side is for wave kiters and downwinders
Wave kiters have 15 miles of coastline to play in on the Gulf side with typically side-onshore wind, making it ideal for downwinders. Boca Chica has the cleanest waves, so it's worth making the hour-long drive. Experienced wave kiteboarders will enjoy the waves in Isla Blanca Park, aka "The Jetty," which is also a good spot for foiling on lightwind days because of small waves. It's a busy tourist beach, so be mindful of beachgoers and swimmers.
This map of kite spots will give you directions on how to get to the various locations.