To round off the list, Bostjan brings us boucler la boucle—full circle—by introducing another great French destination. Châtel is a picturesque Alpine village near the Swiss border that is home to one of Europe's premier mountain bike parks. Part of the Portes du Soleil, a network of 12 interlinked resorts that includes Morzine and Les Gets, Châtel stands out as an advanced downhill mountain biker's playground.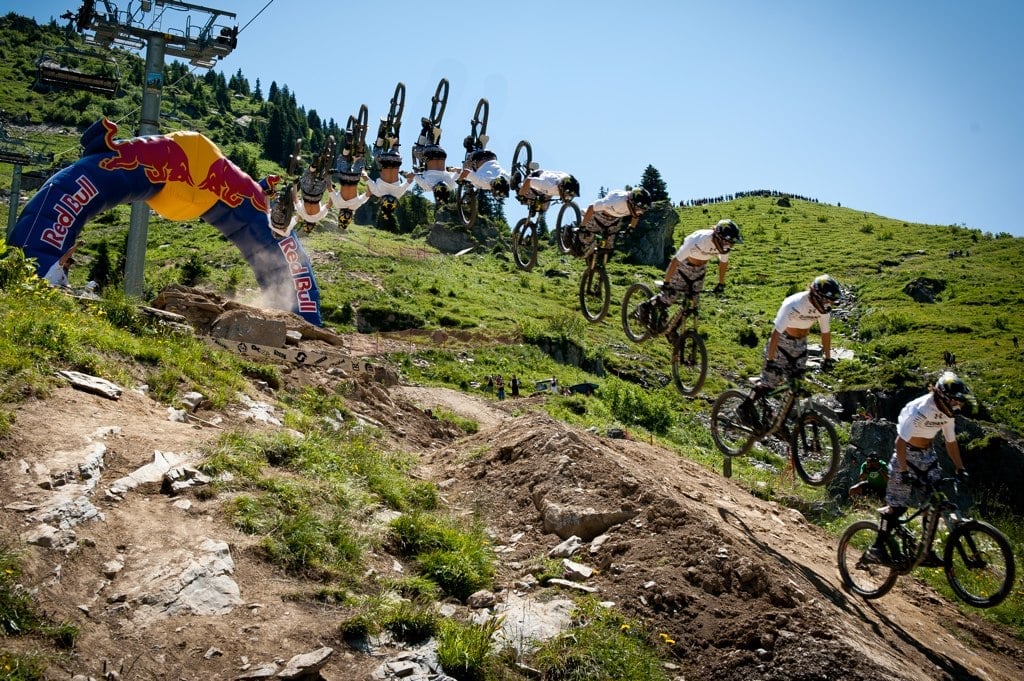 One of Europe's best bike parks
The Châtel Bike Park in Pre-La-Joux is considered by many to be among Europe's finest options for
mountain bike trips
. There are two lifts within the park to bring mountain bikers to the area's insane pro-and-difficult-rated tracks. The first, Pierre Longue, takes riders to an elevation of 5,300 ft. where standout black trails like Air Voltage, Komatrautrail and Gueps all await. The second lift, Rochassons, brings riders up another 2,000 ft. where the trails are rated as a bit easier, but equally as enticing. Bostjan cautions that green trails here are more demanding than green trails elsewhere. While the bike park and Châtel proper are geared for strong, intermediate riders, there are some kid-friendly areas as well. Should you feel the need to venture further afield, the massive network of Portes du Soleil connects over 400 miles of trails spanning 12 resorts and 5 bike parks, so there are plenty of accessible options. This kind of variety is almost impossible to find anywhere else in the world.