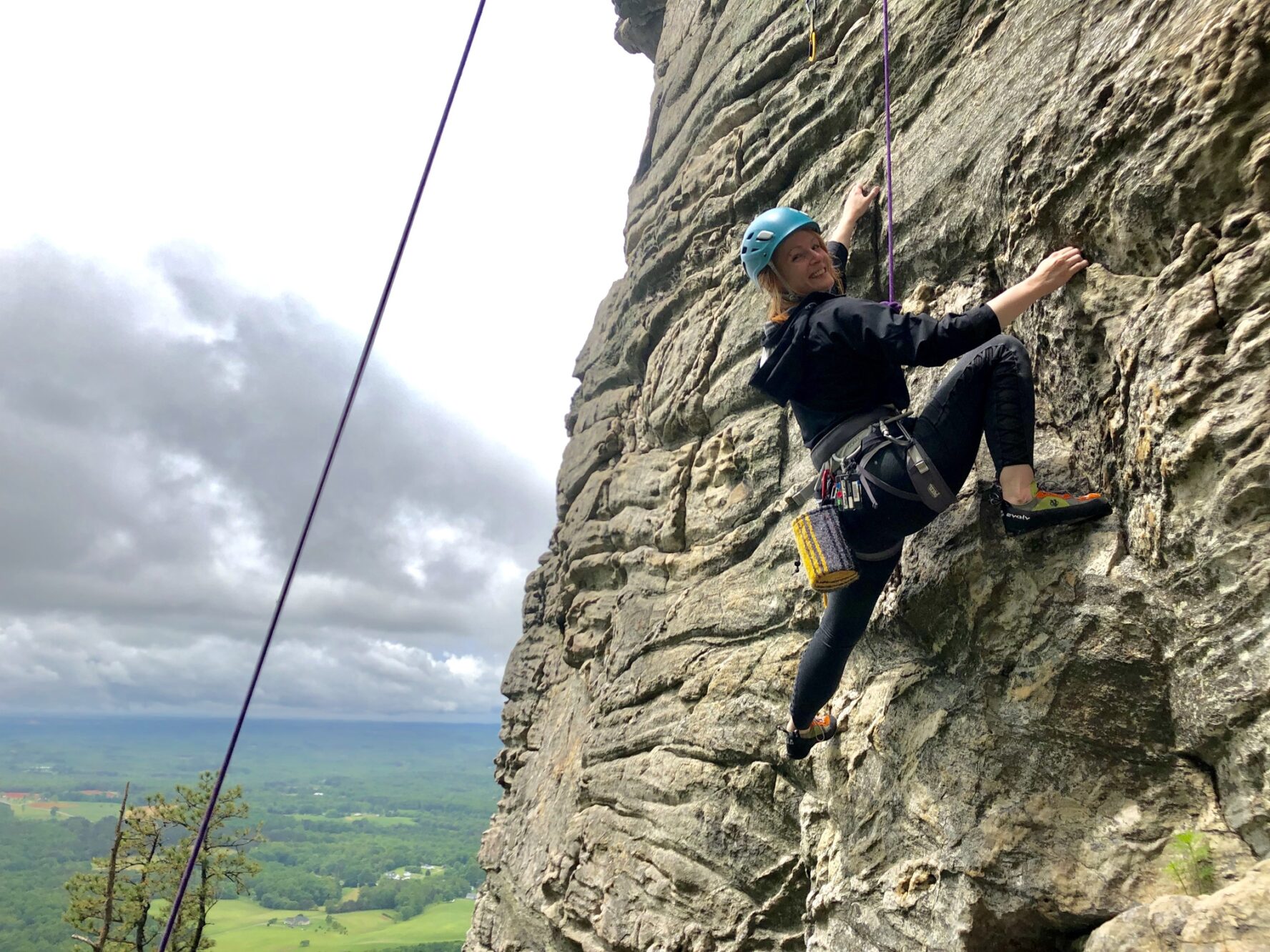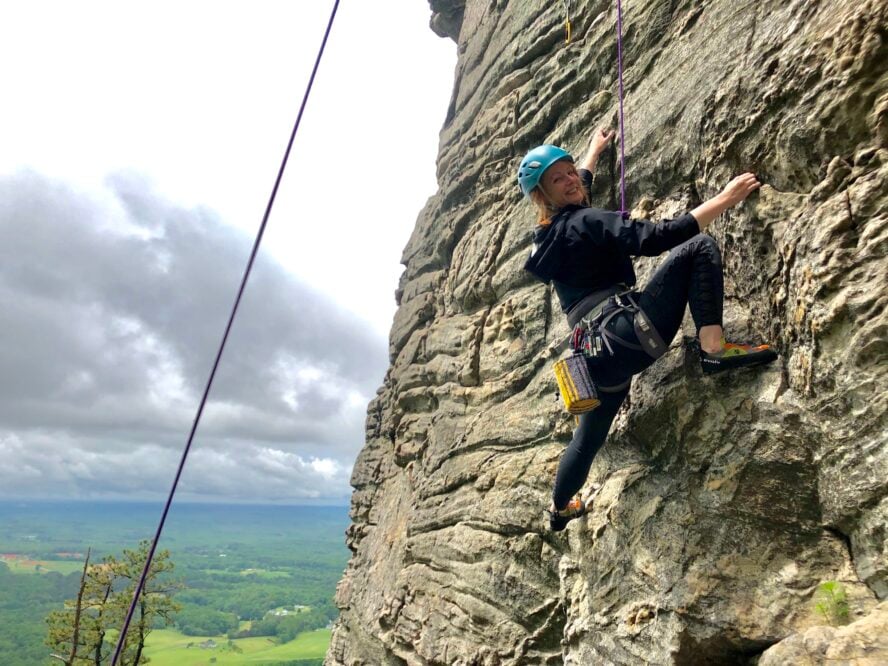 A haven for budding climbers and new leaders
Pilot Mountain is a great classroom for beginners to try top roping, learn how to place gear, and get on some moderate sport climbs. In a state known for scary run outs, few fixed anchors, and tricky route navigation, the area is a refuge for those who aren't quite ready for full-value adventure climbing.
The best destination for moderate sport climbing in North Carolina
Rock climbing in North Carolina typically means sport lines are far and few between—if anything is bolted, it's usually because the line doesn't take gear. On the other hand, Pilot Mountain is an area anomaly with sport grades ranging from 5.7 to 5.13 and safe bolting throughout.
The rock and climbing style mirrors its neighbor, Moore's Wall (only 30 minutes away), but on a less intimidating scale. Like Moore's, the quartzite cliffs are full of features such as steep roofs, dihedrals, and slab. Better yet, the holds are noticeable, varied, and easy on the fingers.
From afar, the distinguishing Pilot Knob is a captivating sight—though it's closed to climbing for conservation purposes. Rather, the established climbing area is found on the cliff faces below, with 85+ routes across 10 different walls. When you're climbing, the views of the surrounding Piedmont plains and distant Appalachian Mountains are stunning.
Pilot Mountain has allured travelers for centuries
In the 1700s, the indigenous Saura people lived near Pilot Mountain and used the giant monadnock (an isolated, erosion-resistant outcrop) as a point of navigation for trade routes. The Sauras named the mountain Jomeokee, meaning "Great Guide". Nowadays, the dramatic spectacle of Pilot Mountain's precipice attracts climbers and tourists alike.