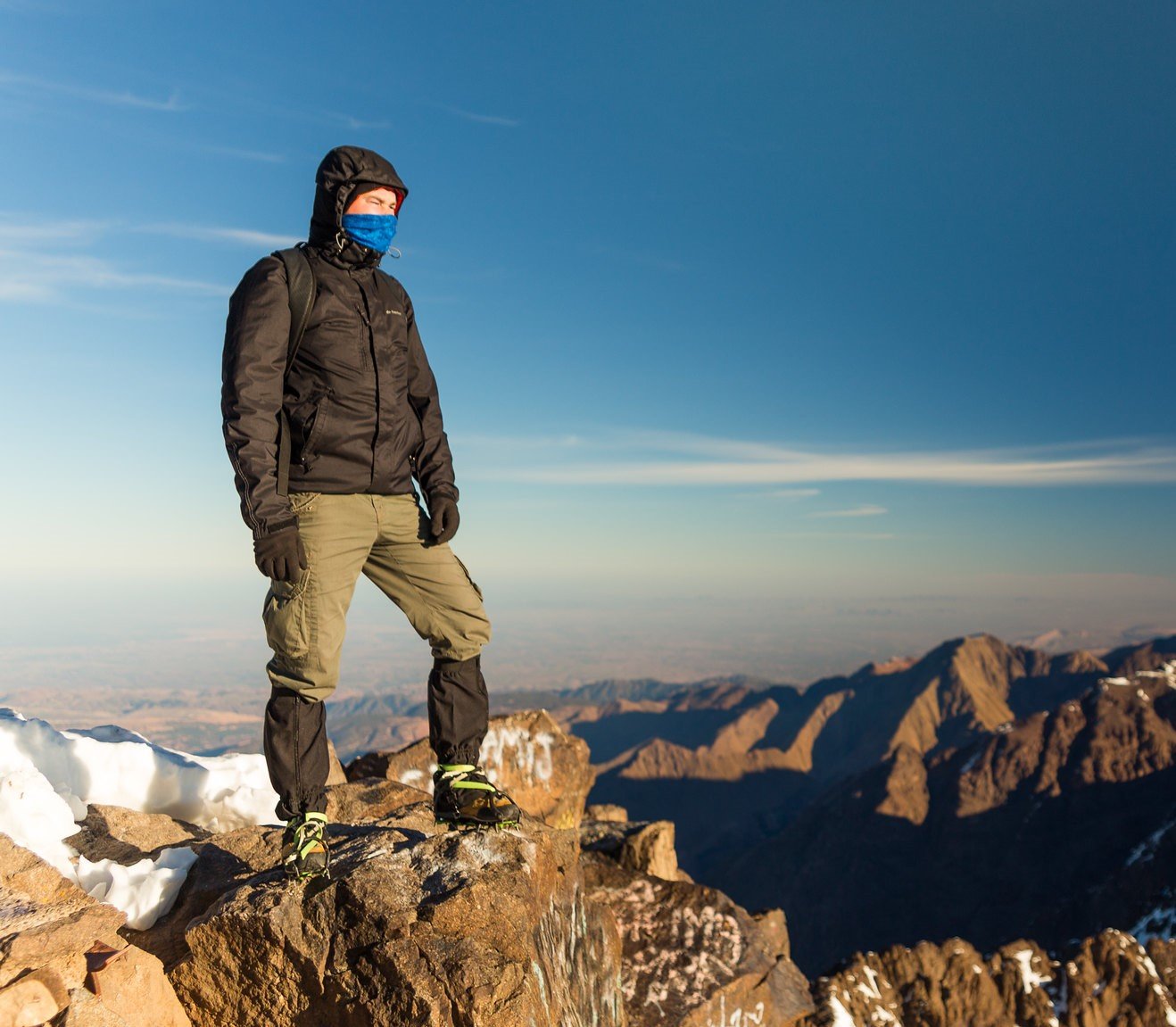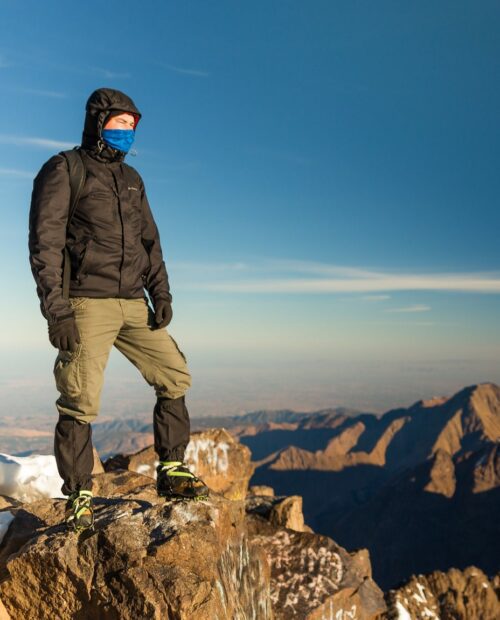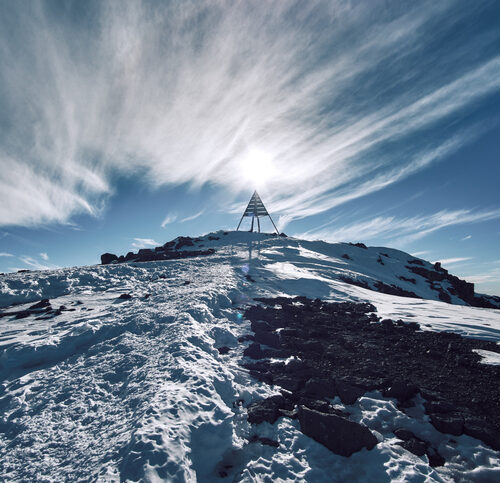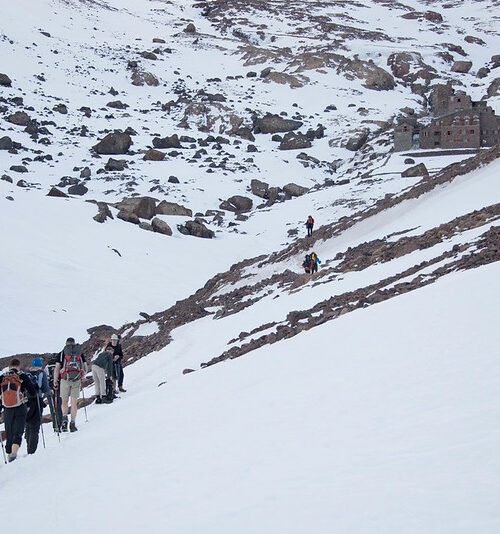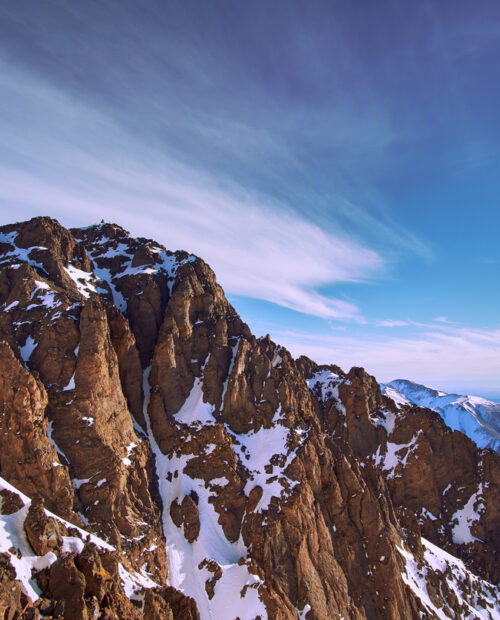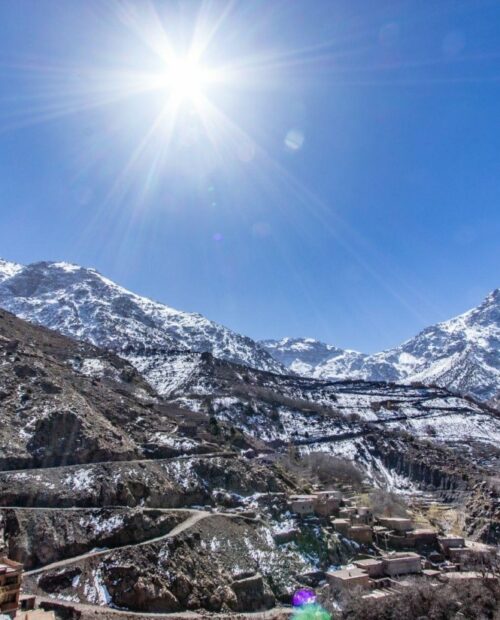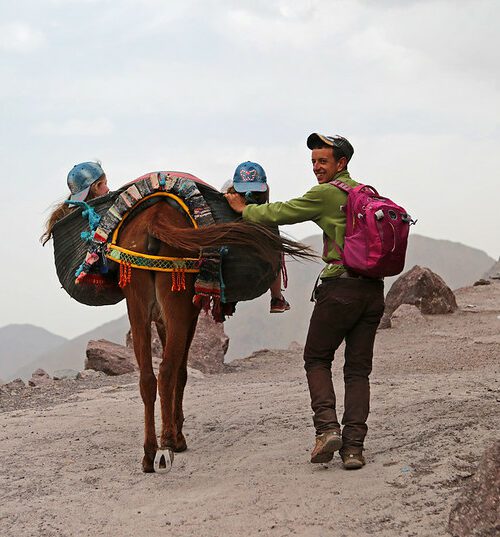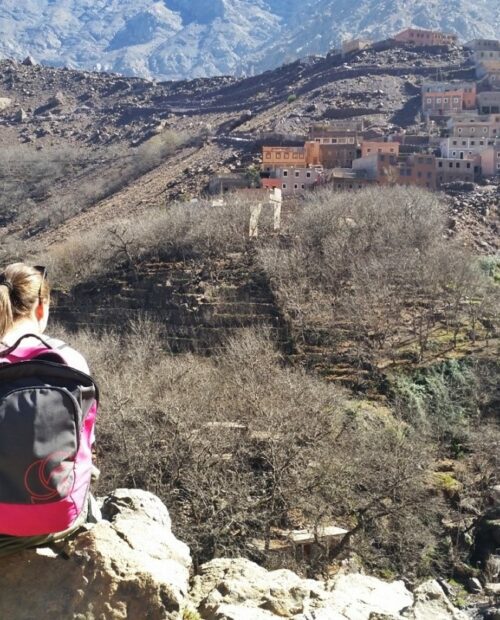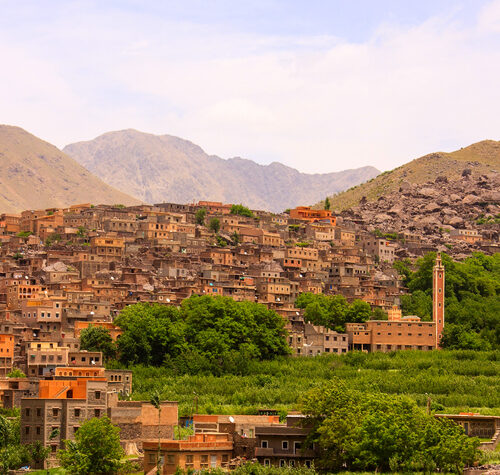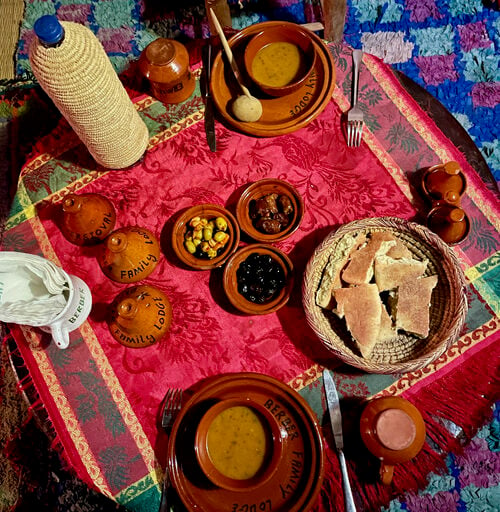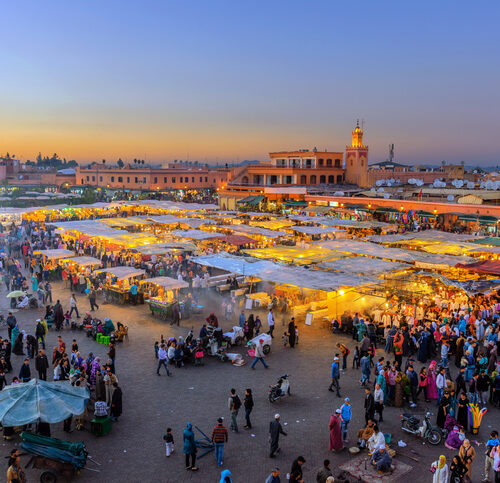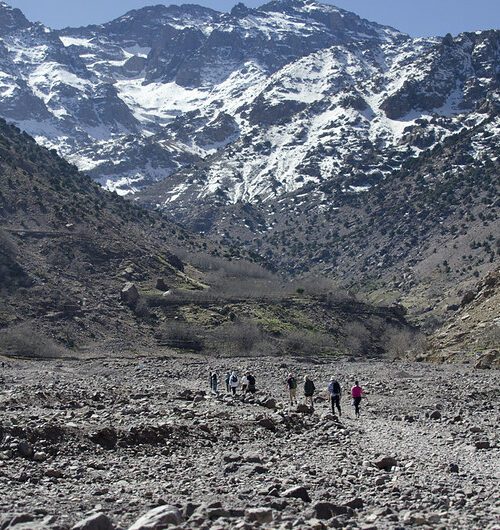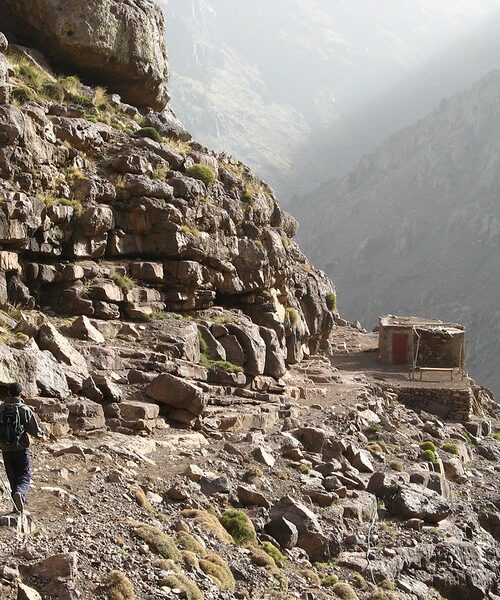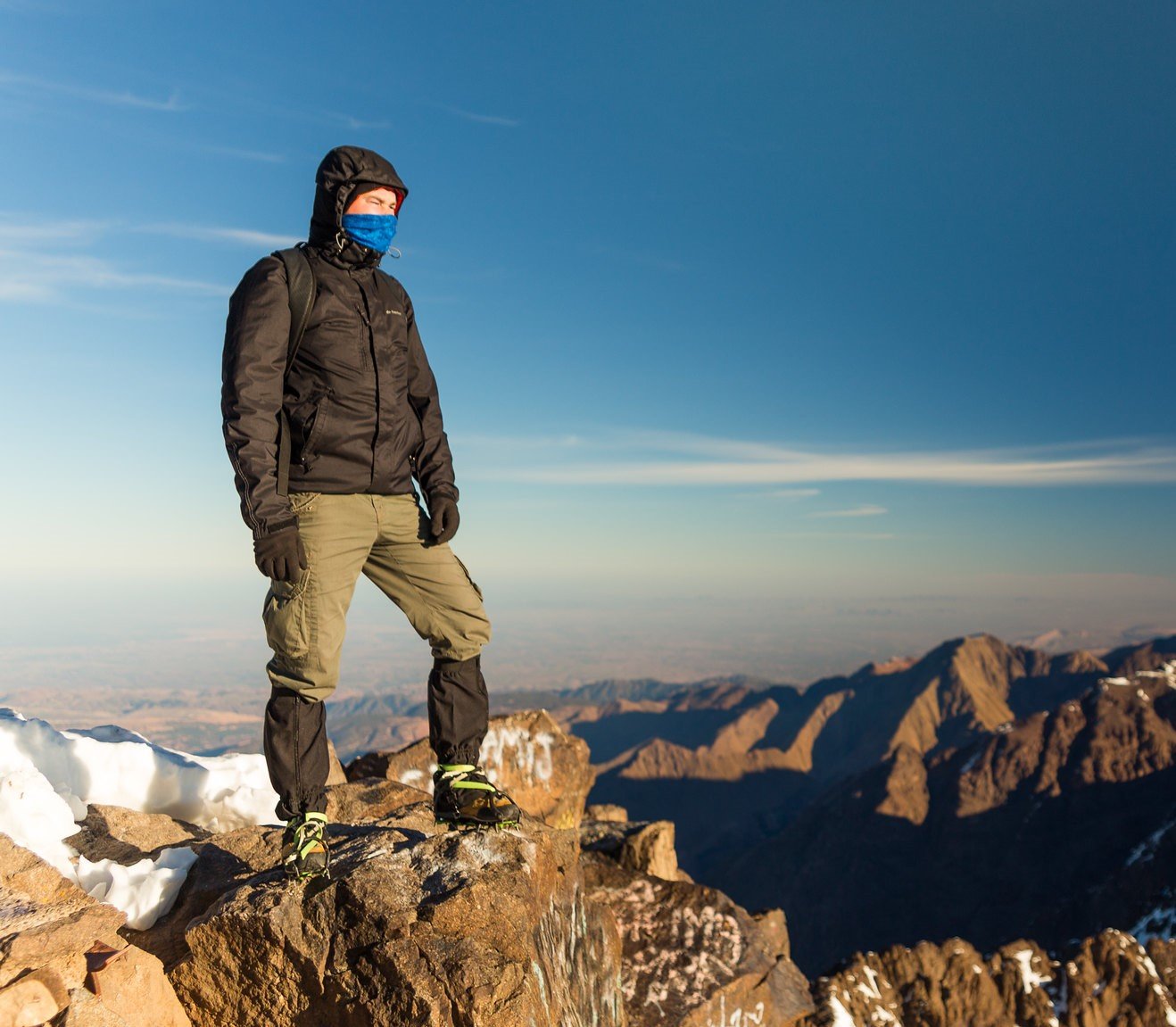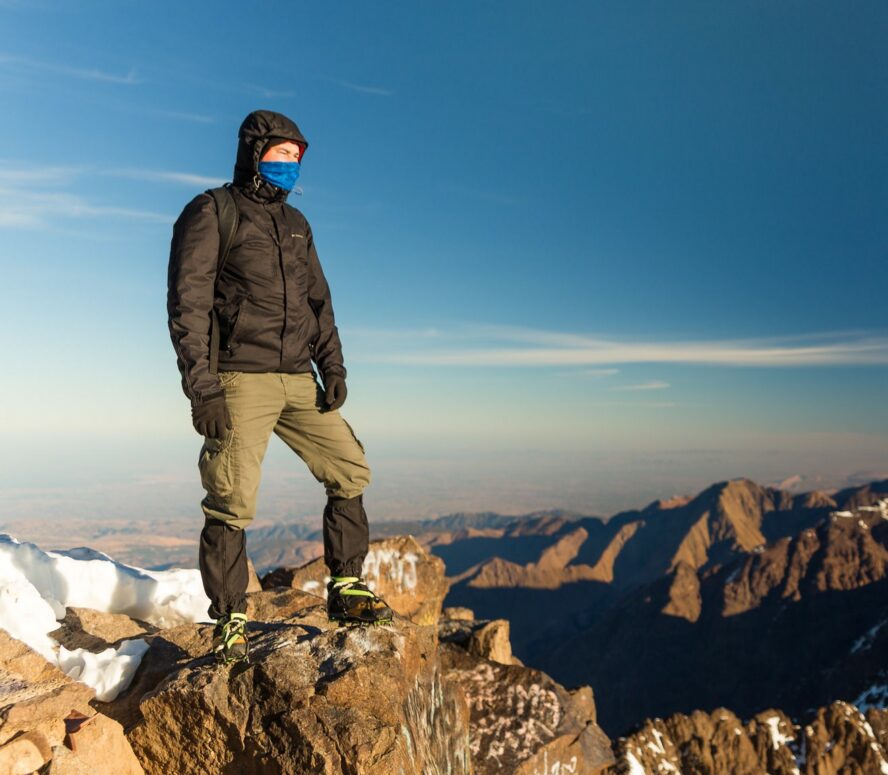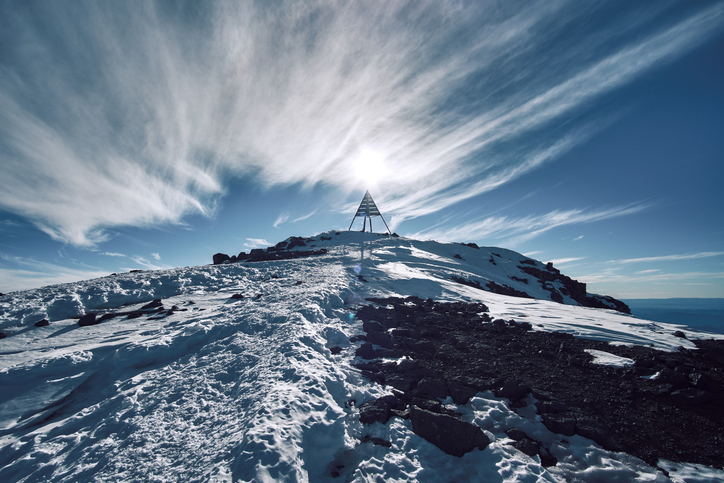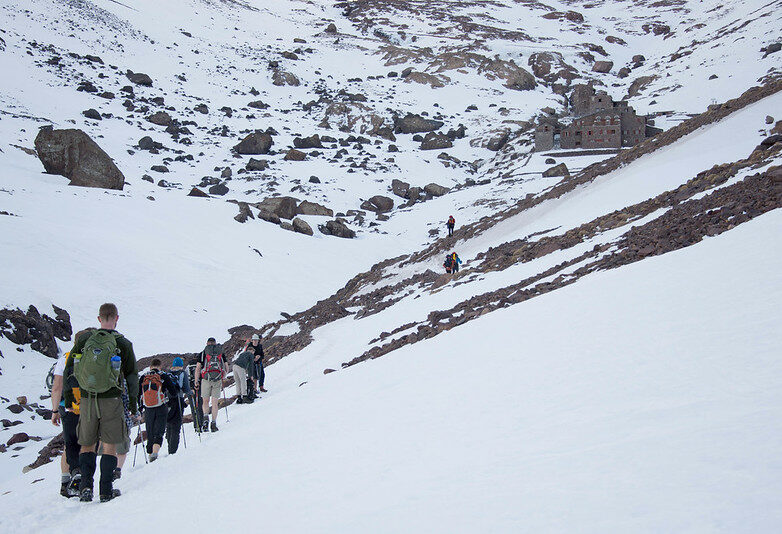 Winter Ascent on Mount Toubkal
5.00

()
At 13,671 ft (4,167 m), Mount Toubkal is the tallest summit in North Africa. Thanks to the diverse geography, breathtaking panoramas, and stunning architectural landmarks, trail-chasers are waking up to this hidden gem of Moroccan hiking. The summit is non-technical, but it's by no means easy—the trail is long and steep, and the constant freezing wind makes it difficult to even keep your eyes open. However, when you finally get there, you won't feel cold. Gazing upon the stunning African landscapes, you'll feel an overwhelming sense of achievement, one that only comes from tackling a challenge head-on and coming out on top!
Conquer all 4167 metres of Jbel Toubkal, the highest peak in North Africa

Stay in traditional riads and taste Moroccan delicacies in Berber villages

Get lost in the epic panoramas of the Atlas Mountains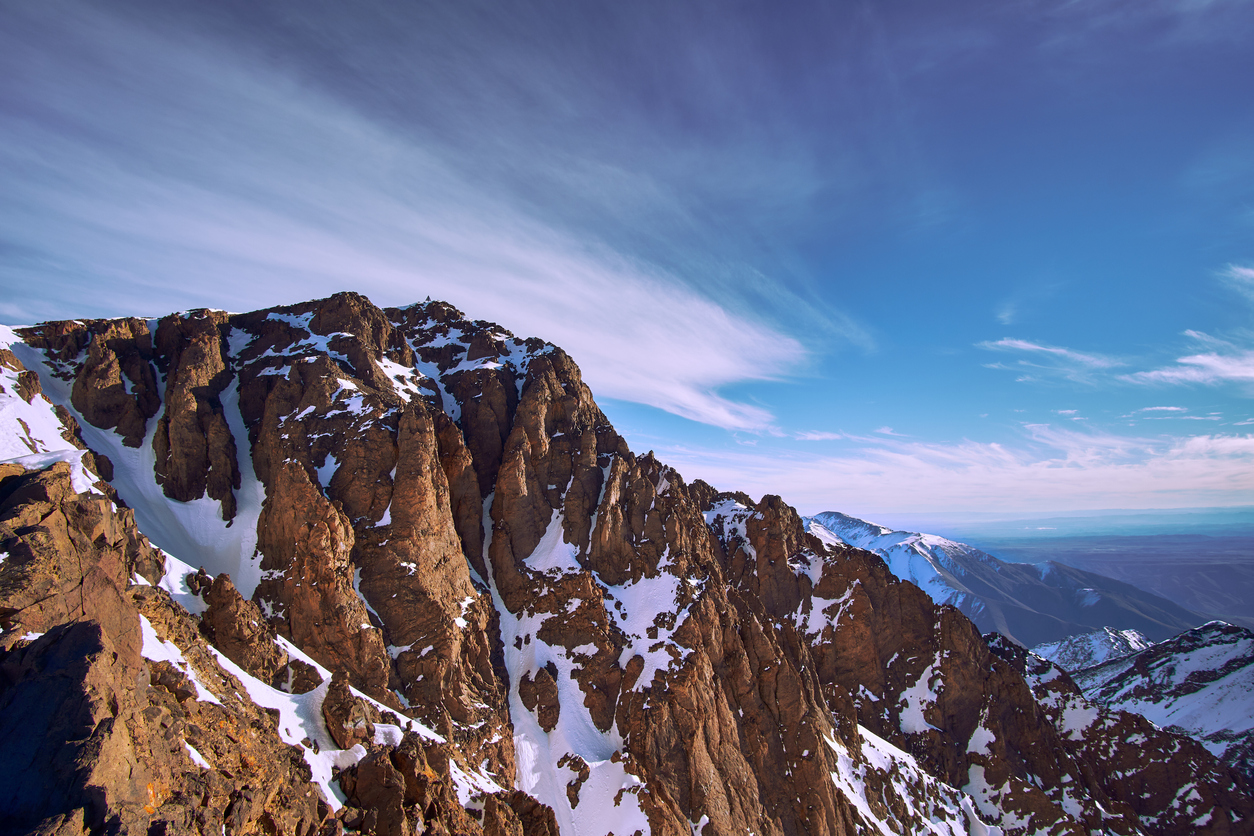 Itinerary
Get ready for a life-changing expedition to the top of Mt. Toubkal, the highest point in North Africa! Head to Imlil, the hiking capital of Morocco, and traverse juniper forests, panoramic ridges, and epic summits with a seasoned local guide leading the way. Off the trails, indulge in traditional mint tea and Moroccan delicacies while staying in cozy riads and mountain refuges.
Meet your guide in Marrakech in the morning. You'll be transferred to the quaint village of Imlil, where you get to enjoy some mint tea in your riad. Then, start your first-day trek to Tizi Mzik Pass (2400m). Enjoy a high-altitude lunch before returning to your riad for a good night's sleep.

Day 2 starts early, as you'll be crossing Imlil valley and the largest village in the Atlas mountains. Take in some great views of the juniper forest on the way up to the Sidi Chamharouch shrine. Take a lunch break and some time to explore the local market. Due to the snow, the pace of the hike slows down here. Walk to a Toubkal mountain hut, where you'll get dinner, a hot drink, and a chance to shower. Spend the night at Toubkal Refuge.

Wake up early to an incredible view of snow covered mountains and start your climb to Jebel Ouankerim. After a pleasant walk up to the valley, head to the Tizi Ouagane pass, and continue through the summit's ridge at 13,412 ft (4088 m). The views of Toubkal and the surrounding mountains will be spectacular. In the late morning/early afternoon, start your descent back to the refuge for a well-deserved hot drink and a chill afternoon.

Get an early start for the Toubkal ascent! The summit ramps up immediately, with a steep climb through scree and snowy slopes before traversing the challenging Tizi N'Toubkal (4000 m/13,100 ft). Once you attain the ridge, your goal is in sight. Experience the sunrise from the summit and some epic views of North Africa as you indulge in well-deserved snacks. Descend the same route and return to the refuge in time for a late lunch.

On your last day, relax over your last Moroccan breakfast and head down to Imlil valley where you'll stop for lunch under the juniper trees. Keep walking down to the center of Ait Mizane Valley and have a mint tea in Riad Atlas Imlil before getting transferred to Marrakech.
Get free trip brochure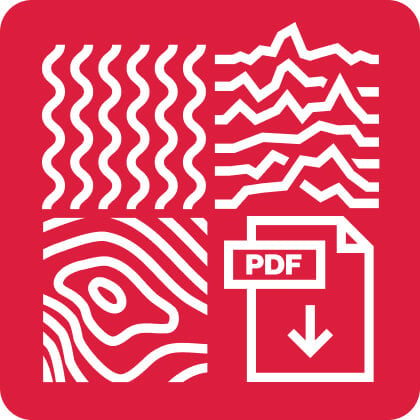 The brochure contains:
Adventure and location overview, itinerary, available dates, what's included, how to prepare, and much more.
Brochure sent, check your inbox
Talk with us
with our adventure expert and start planning your perfect adventure.
Meet your guide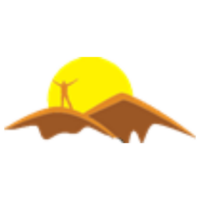 Trekking Holidays Morocco
Trekking Holidays Morocco is a team of tour guides in Morocco that organize different trips in and around Morocco. With more than 10 years of experience in the tourism industry, they use our expertise to arrange complete trips through Morocco's Atlas Mountains, Sahara desert, and Atlantic coast as well as imperial cities. They aim to provide their clients with a memorable experience by riding camels in the Sahara, hiking in the Atlas Mountains, drinking mint tea, and watching snake charmers in Jamaa El Fna square.
Adar O.
about
Trekking Holidays Morocco
on Tripadvisor
I totally rate 5 stars for our guide Lahcen, we arrived at a time when the world as we know it was about to go into turmoil. The biggest takeaway for me was the calm and patient manner of our guide Lahcen who had only our best interests at heart. He was professional and so helpful and couldn't do enough for us. As we did not get to see much as our trip was cut short our group made a pact to return in 12 months and ask for him as our guide. We were all so impressed with his helpful, calm, and professional manner. Thank you Trekking Holidays Morocco and especially Lahcen.
Affyakhtar
about
Trekking Holidays Morocco
on Tripadvisor
Amazing planning by Hassan to organize the trek to the peak of Mount Toubkal for me and my friends. Omar's service and hospitality at the guest house were fantastic, with some amazing food. Rashid was a great guide throughout the whole trek. Overall it was a fantastic and unbelievable experience. My friends and I thoroughly enjoyed it and would recommend it to anyone who is thinking of getting to the peak.
Chris
about
Trekking Holidays Morocco
on Tripadvisor
Three Scouters went to Morocco to undertake a recce trip to climb Mt Toubkal with 20 Scouters in the near future. We were met at the airport by Hamid, our guide. He stayed with us through our trip until we were back in Marrakech. From start to finish we were treated well and guided excellently. We all would highly recommend using them again and we intend to do so. Top service!
Mireille M.
about
Trekking Holidays Morocco
on Tripadvisor
Hassan is a good guide who has lots of information and expertise! Very friendly and helpful guide! Thanks a lot, we hope to see you in the future.
Things to know
What you get on this adventure:

An English-speaking local guide with extensive knowledge of the area

5 days of hiking

All meals and hot drinks for the duration of the tour

Riad and refuge accommodations

Mule transportation of personal items

Transportation from Marrakech to the trailhead and back

What's not included:

Airfare and transportation to the meeting point and back

Personal hiking and camping gear

Crampons and ice axes (can be rented from guide)

This adventure is meant for experienced hikers with excellent fitness levels and some previous mountaineering experience. You'll be trekking in challenging terrain for 5 days, facing steep inclines, loose footing, altitudes of over 13,000 feet (4,000 m), and overcoming immense altitude gain. Towards the summit, you will encounter steep sections where crampons and ice axes will be required. Your guides will give you a full safety briefing and teach you how to use them.

Considering you'll spend a lot of time in high mountain environment, you will potentially encounter high winds, rain, snow, ice and steep slopes. Keep in mind that the winters can get very cold, especially in the morning.

Additional training recommendations include hiking for three days per week at least 12 weeks prior to your trip. Start with short hikes about one hour in length with a light daypack. Also, the altitude can really catch people off guard, so for a 72-hour period before your trip begins, ensure that you are consuming sufficient amounts of sodium and fluids.

Mountaineering is a more extreme version of hiking that combines hiking with other skills like rock climbing and skiing. The crucial difference between hiking and mountaineering is the equipment that the terrain and the conditions demand. You will have to employ some (not necessarily all) of the following: an ice axe, crampons, rope and harness or helmet.

Here's a list of the equipment you need to bring:

Day pack large enough to carry all the items listed (around a 25-40L bag)

Hiking poles — optional

Water bottle or hydration bladder (2L capacity)

Waterproof hiking boots (can be rented from guide)

Warm winter jacket

Warm hiking pants

Quality, waterproof socks

Spare clothes for layering

Sunhat

Toiletries (sunscreen, hand sanitizer, bug spray, toilet paper, etc.)

Ice ax e(can be rented from guide)

Crampons (can be rented from guide)

Headlamp or flashlight

Sunglasses

Ski goggles

A quality three-season sleeping bag

Camera — optional (but recommended)

Dress comfortably and for the weather in clothes you can move in. We suggest bringing clothing appropriate for the season. Layers are best and don't wear jeans.

Your main overnight luggage will be carried by mules during the trek so you will only have to carry your daypack with your daytime essentials (extra layer, snacks, water etc.).

Please ensure your main overnight luggage is in a soft-sided bag and weighs no more than 15kg. If you bring more luggage, you can leave any non-essential items you don't want to take up on the hike with you at your local guides base in Imlil.

This tour includes all meals on the trail. During your ascent, you can expect typical Moroccan dishes, such as tagine and couscous. Your cook on the trek will mostly prepare meals with fresh products and meat bought in the mountains. You will have a light picnic at noon and hot and cooked meal in the evenings.

You will be provided with safe drinking water while you're on the mountain. We recommend you bring a flask or thermos to fill up with hot water or traditional mint tea at the refuge each morning as it will keep you warm throughout the day.

Group sizes and prices:

For this adventure, the usual client-to-guide ratio is 4:1, with a max of 15 participants per tour.

It takes a minimum of 2 people for a tour to operate. The cost does not decrease as the group grows. 

Hiking on Mount Toubkal can be arranged for larger groups. Contact us to make arrangements.

Min. age requirements:

If you are older than 18, you're good to go.

Seventeen-year-old hikers may be permitted to join the hike on a case-by-case basis, but must be in the presence of a parent or legal guardian.

If your group has hikers under the age of 18, contact us prior to booking to make arrangements.

Once the trip is confirmed by the guide, the cancellation policy stated below applies. 

If Client cancels the Booking anytime prior to thirty (30) calendar days in advance of the trip contemplated by the booking, Client is entitled to a full refund. 

For cancellations thirteen (13) to twenty-nine (29) calendar days in advance, Client is entitled to a credit with that Guide for another identical or substantially similar Booking, or a full refund minus a One Hundred-Fifty Dollar ($150) reservation fee. 

For cancellations one (1) to thirteen (13) calendar days in advance, Client is entitled to a full refund minus a One Hundred-Fifty Dollar ($150) reservation fee.

For cancellations anytime less than 25 hours in advance, Client is not entitled to a refund.

To get to Mount Toubkal, fly into Marrakesh Menara International Airport. Your driver will meet you there and take you to Imlil Valley, the starting point of the tour.

Ramadan takes place from 10th March to 8th April in 2024. While this is an interesting time to travel, you should expect that some restaurants will be closed. Your dinner will most likely be served after locals break their fast in the evenings.

You will also have to spend you free time differently as activities might be limited during the day. However, the nights are very active as the fast ends at sundown.

57hours is committed to providing safe outdoor adventure experiences. We require all guides using our platform to have a COVID-19 safety plan and to make the details of that plan accessible to travelers. In most cases, group sizes will be reduced, guides will avoid overcrowded locations, and other safety measures will be met depending on the location and activity. 

We also expect clients to respect local regulations and take measures to protect themselves, their guides, and the communities they're traveling to. For more information on COVID-19 measures in Mount Toubkal, please refer to the Morocco National Tourist Office's COVID-19 travel guidelines.

Please contact us if you have any questions or require further information. We are happy to provide you with the most up-to-date information!
Get free trip brochure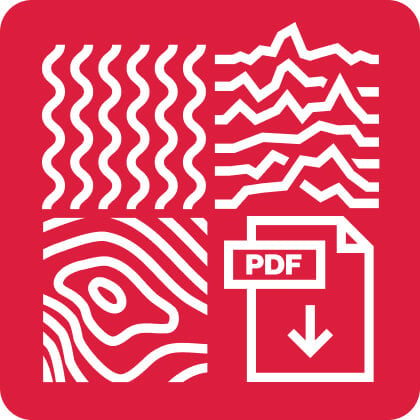 Adventure and location overview, itinerary, available dates, what's included and much more.
Brochure sent, check your inbox
Talk with us
with our adventure expert and start planning your perfect adventure.
Other things to do in Morocco