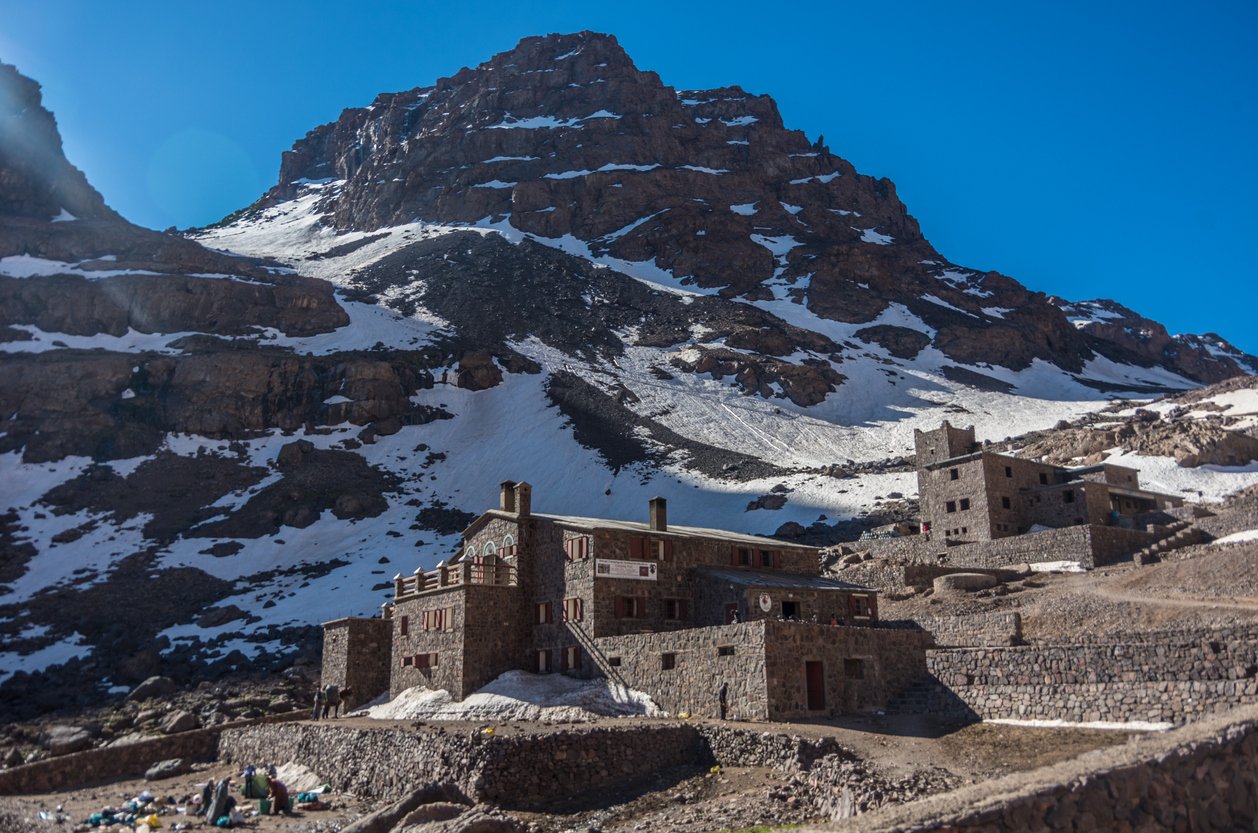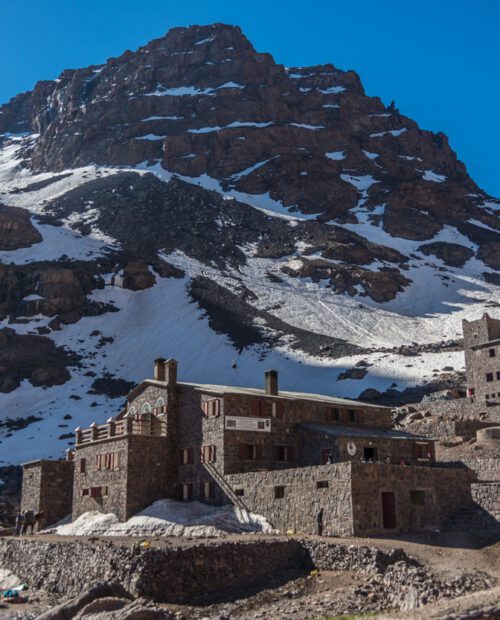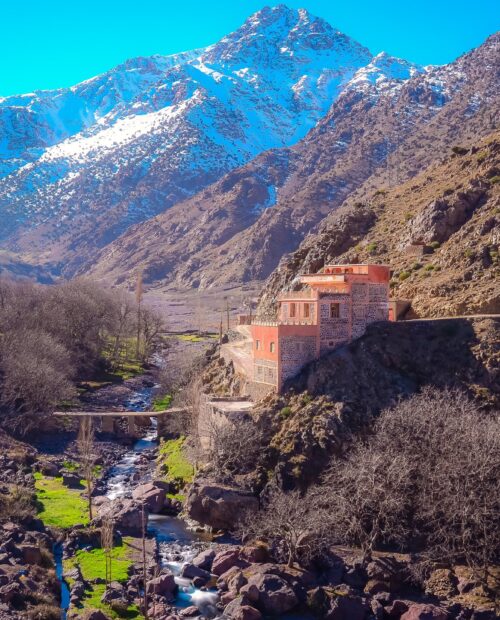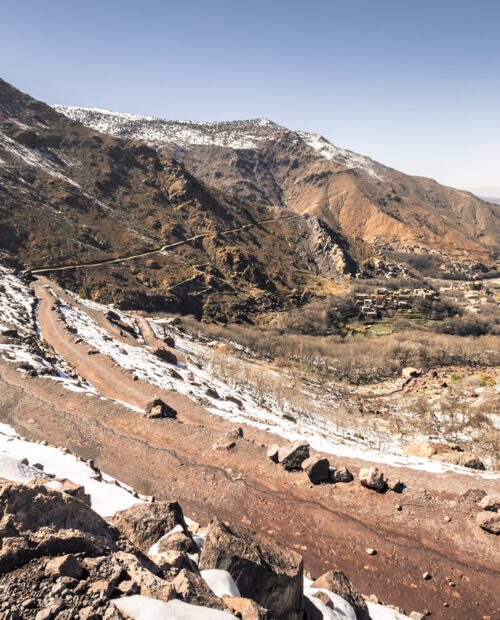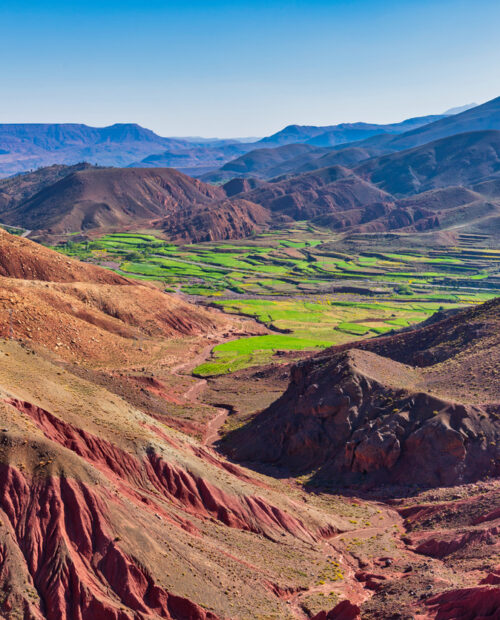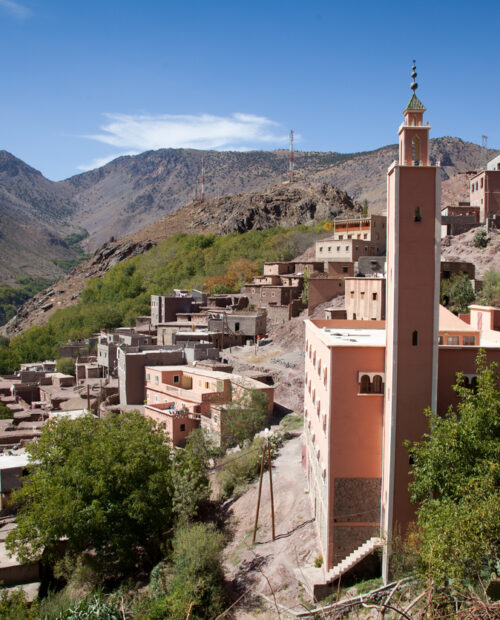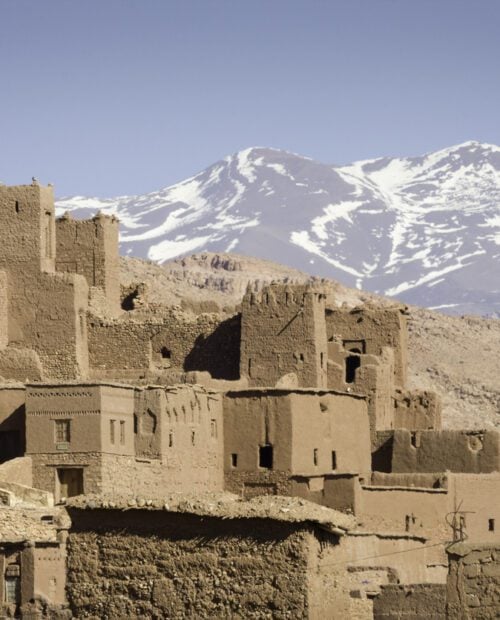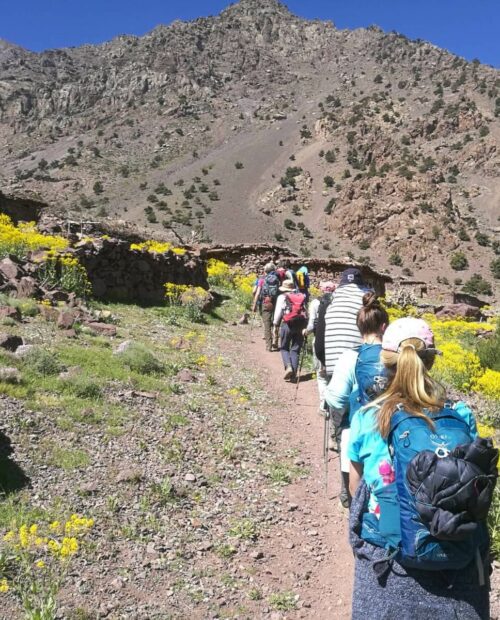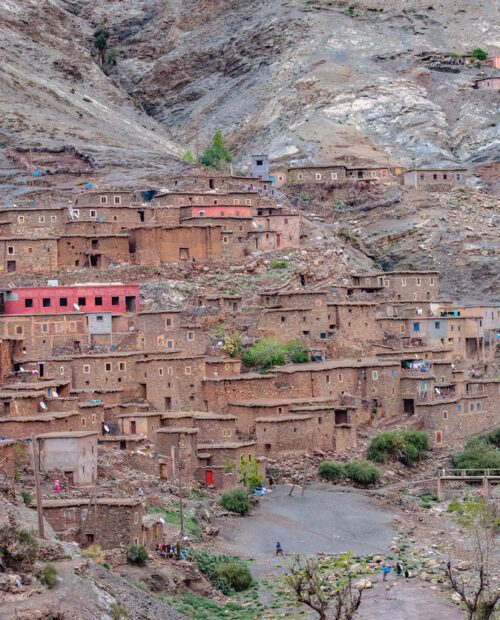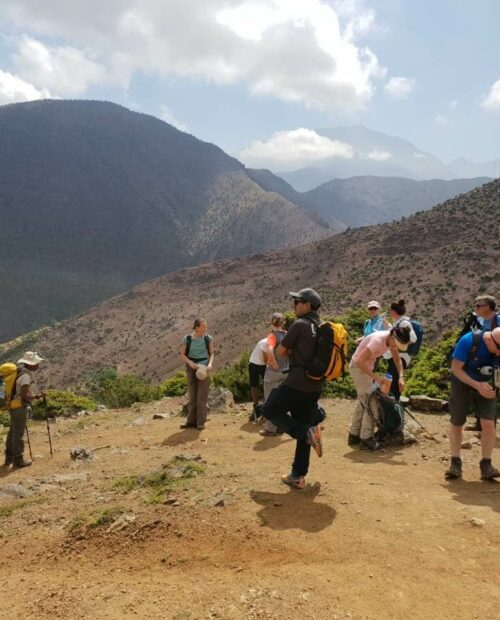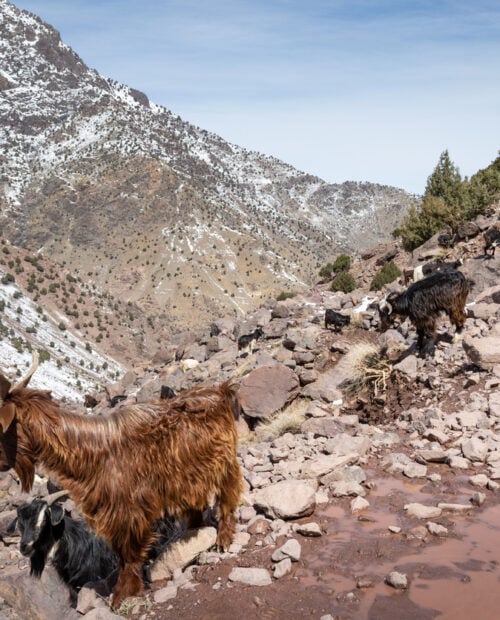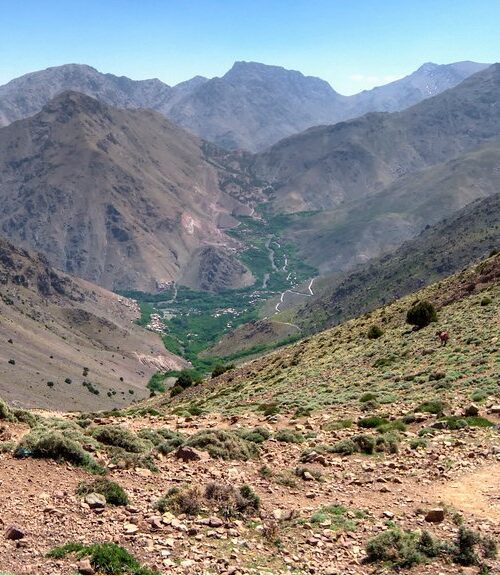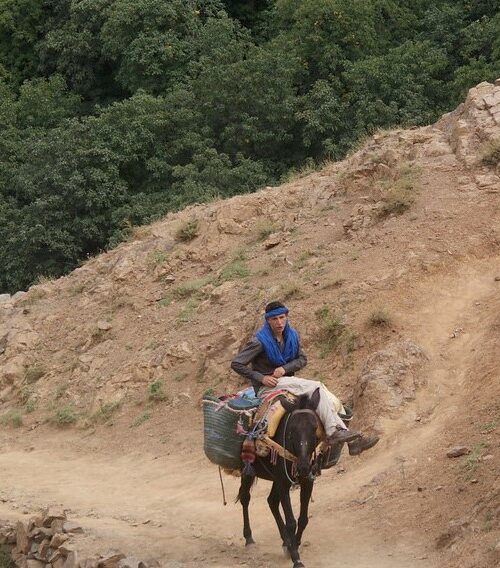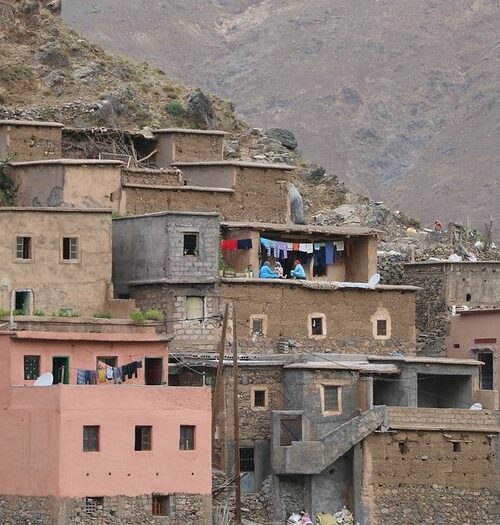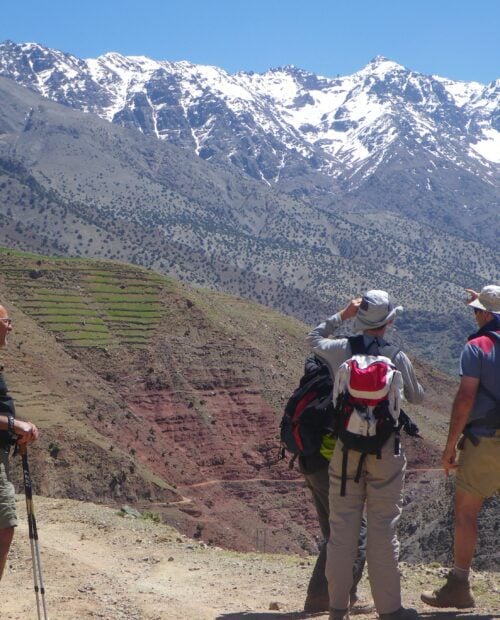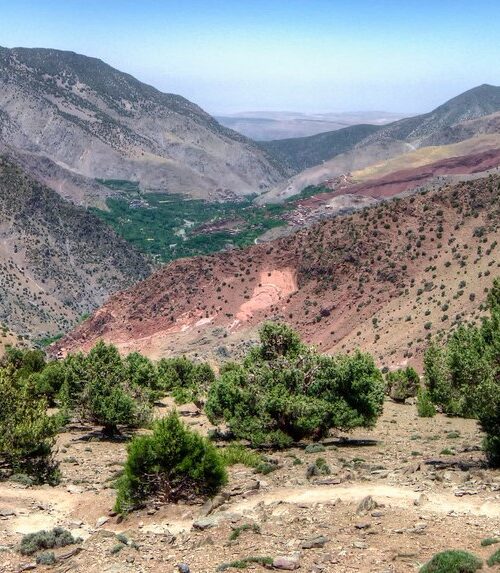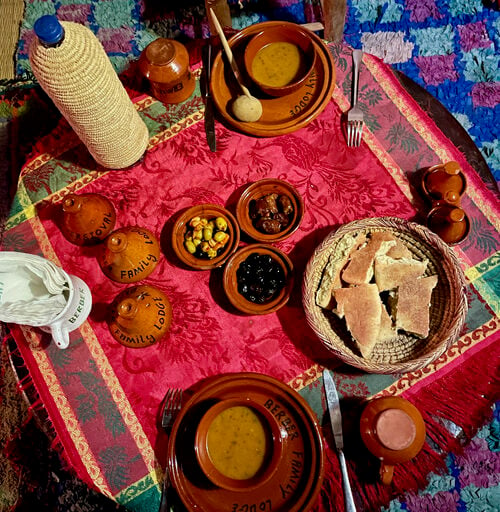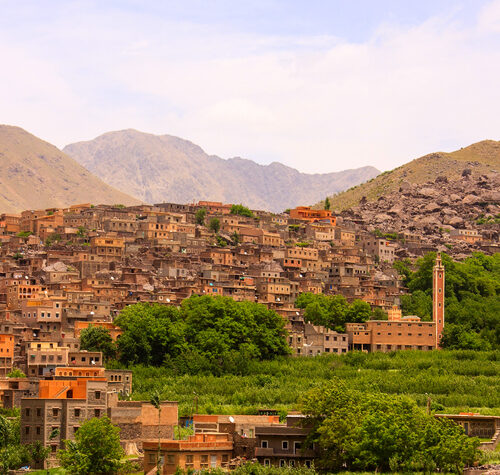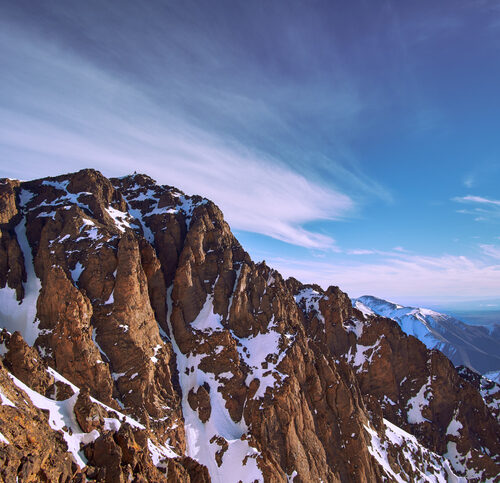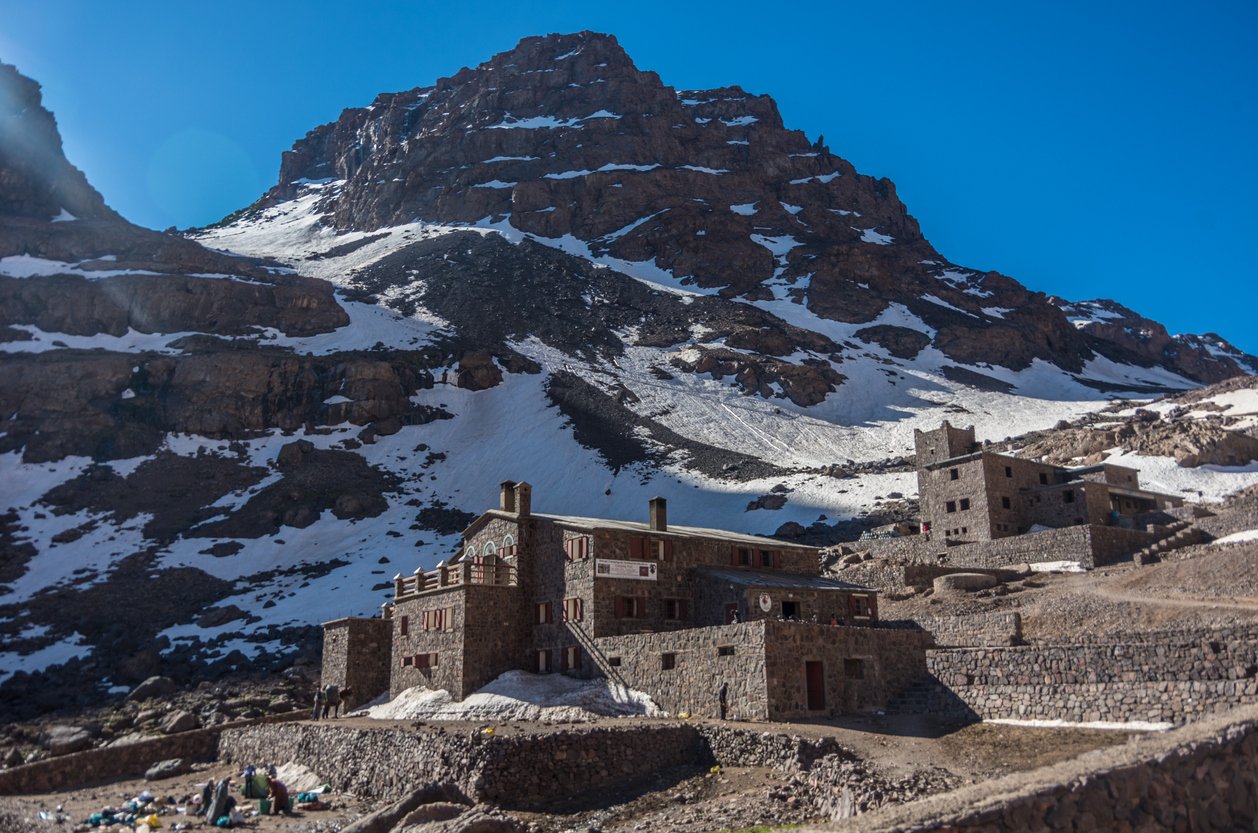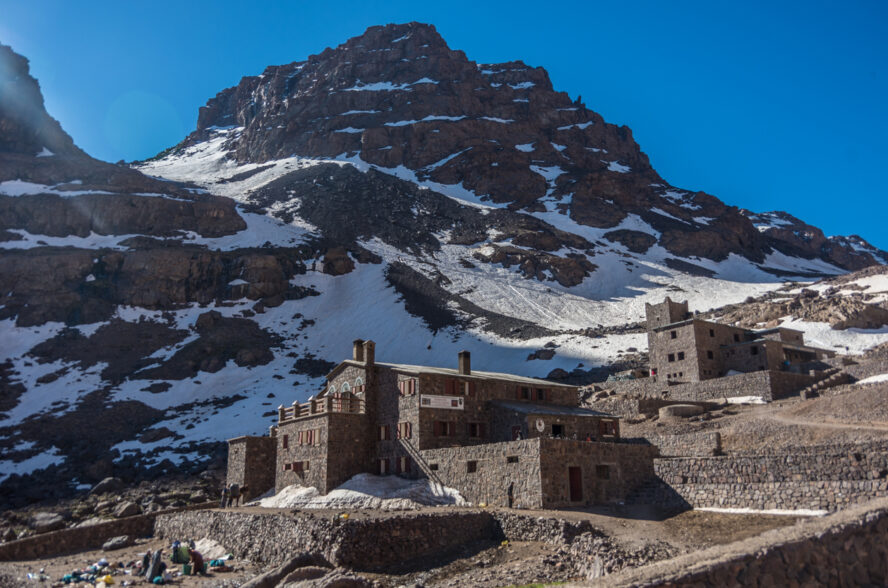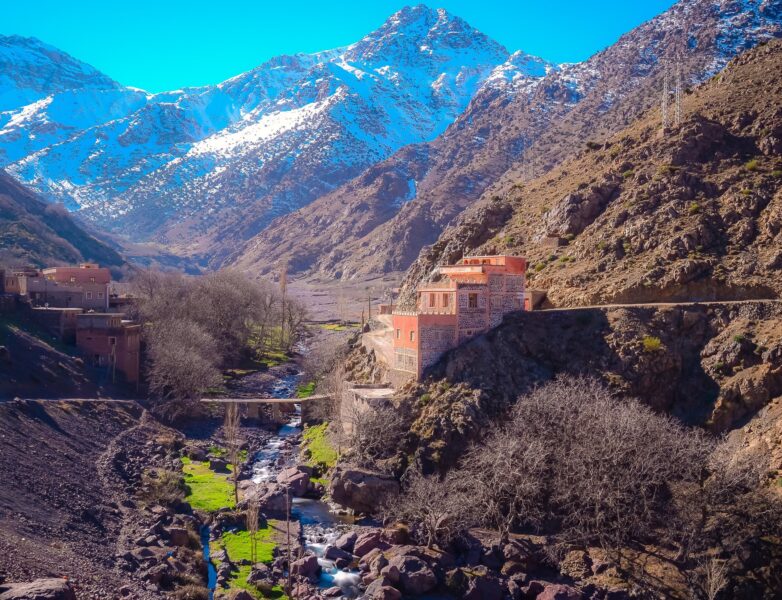 Trekking the Atlas Mountains in Morocco
5.00

()
The Atlas Mountains stretch for 1554 miles through North Africa. Heat of the desert combined with big peaks, luscious valleys, winding rivers, and vast forests creates an exquisite backdrop for a hiking trip. The most popular summit of Atlas is Toubkal—at 13,671 ft, it's the highest peak in the whole of North Africa. At 5,900 ft above sea level, you can find a small village Imlil, a good base for attempting to summit Toubkal as it lies at the end of the tarmac road, and is a natural place to hire mules for the trek. Traditional Berber villages of Imlil valley, the ease of access, and spectacular vistas overlooking miles on end of jagged peaks on one side and desert valleys on the other make this area a real must-do for avid hikers. Find out more about the best trails for hiking in the Atlas Mountain from Mohamed Toudaoui, mountain and desert guide.
Home to the Berber people, dramatic valleys, and long, vast ravines

Boasts several ranges that separate the Sahara from the sea

Heart of Moroccan mountain tourism and the highest peak in North Africa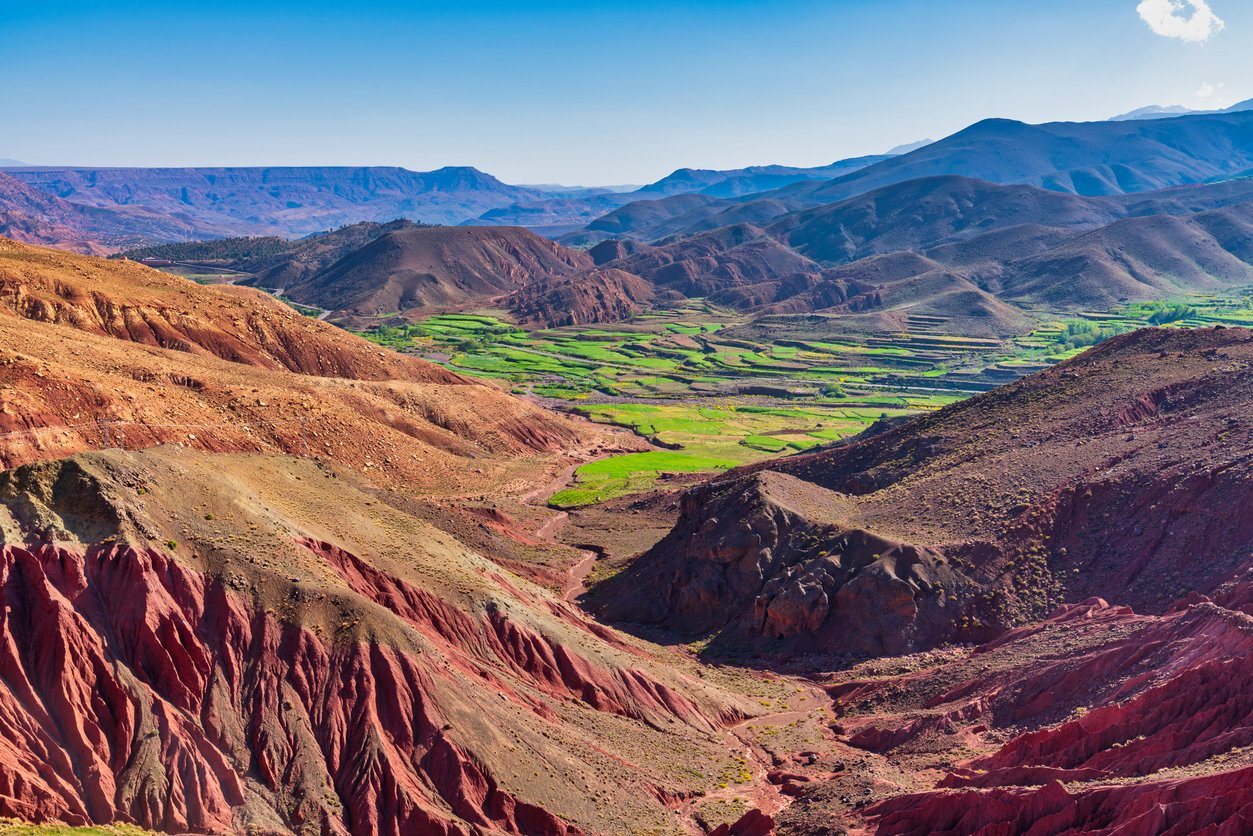 Itinerary
This adventure will lead you to the highest peak in North Africa in only three days. As you head along the Ait Mizane Valley, you'll discover rivers, traditional villages, pastoral shrines, and jaw-dropping vistas. The summit offers breathtaking 360° views over the surrounding green valleys and Anti-Atlas and the Sahara, as well as other summits in the area.
After arrival in Marrakech, your tour guides will transfer you to the little village of Imlil. Here you will be able to explore the village, meet some Berber people, and spend the night in a guesthouse. 

Begin your trek by heading along the Ait Mizane Valley, first passing the village of Armed and then heading to the shrine of Sidi Chamarouch. Continue and cross the flood plains along old traditional mule tracks, and head up into the high rocky cliffs above the valley. You'll eventually reach the pastoral shrine symbolized by a white-painted boulder — the burial place of the king of the Jinns, which attracts hundreds of pilgrims every year. From here the trail continues to climb steadily, zigzagging its way up to the snowline and the Toubkal Refuge (3206m/10,500ft), your stop for the night.

Walking: 4-5 hours

Early in the morning, attempt to summit Jebel Toubkal, the highest peak in North Africa. The route takes you up the south cirque, crossing a stream above the refuge. The hike is relatively straightforward, but the ice and the altitude will make the going quite difficult on occasion. Don't doubt for a second that your efforts won't be rewarded — the views along the way make the journey more than worthwhile! Panoramas from the summit are unrestricted in every direction, from the Marrakesh Plain to the High Atlas in the north, and as far south as the Anti-Atlas and the Sahara! Retrace your steps down the mountain and head back towards Imlil before your guides transfer you back to Marrakech.

Walking: 9 hours
Get free trip brochure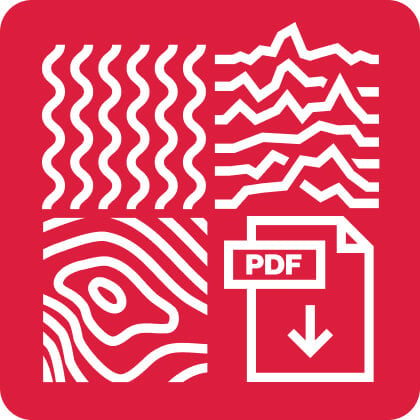 The brochure contains:
Adventure and location overview, itinerary, available dates, what's included, how to prepare, and much more.
Brochure sent, check your inbox
Talk with us
and let one of our adventure experts help you plan your perfect adventure.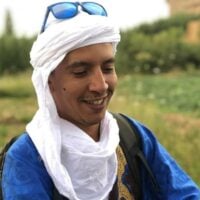 Hassan Errami
Lead guide and co-Founder of Trekking Holidays Morocco
Lead guide and co-Founder of Trekking Holidays Morocco
Hassan Errami is a certified guide in Morocco that has led numerous tours through Morocco in recent years. He graduated from TABANT school as a mountain guide in 2011. In recent years, he has led and guided more than 2000 people in several activities such as trekking tours, imperial cities and heritage tours,  and Sahara treks. He's based in the Atlas mountains in Imlil. He's trying to improve the local economy in a positive way by supporting the small Berber communities in different parts of Morocco.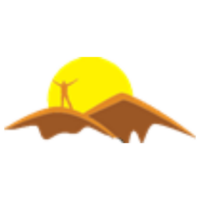 Trekking Holidays Morocco
Trekking Holidays Morocco
Trekking Holidays Morocco is a team of tour guides in Morocco that organize different trips in and around Morocco. With more than 10 years of experience in the tourism industry, they use our expertise to arrange complete trips through Morocco's Atlas Mountains, Sahara desert, and Atlantic coast as well as imperial cities. They aim to provide their clients with a memorable experience by riding camels in the Sahara, hiking in the Atlas Mountains, drinking mint tea, and watching snake charmers in Jamaa El Fna square.
Mount Toubkal
Affyakhtar
(source: TripAdvisor)
Amazing planning by Hassan to organise the trek to the peak of mount toubkal for me and my friends. Omar service and hospitality at the guest House was fantastic, with some amazing food. Rashid was a great guide throughout the whole trek. Overall it was a fantastic and unbelievable experience. Me and my friends thoroughly enjoyed it and would recommend it to anyone who is thinking of getting to the peak.
An unforgettable experience in Morocco
Claudiamunez
(source: TripAdvisor)
My dad and I went to Morocco and was able to have Hassan as our tour guide. He was very nice and by the end of the trip, he was like a brother to me. Having him as a guide made our experience so much better as we felt more integrated in the unique culture of Morocco. This made me want to come back again soon and if I return, I am for sure having Hassan as my tour guide again!
Beauty I did not expect
johndrog
(source: TripAdvisor)
We had Hassan as a guide for 8 days.I could not have asked for a better guide or experience. Hassan made this a trip of a lifetime by showing us places & sites we would never have found on our own. Highly recommend this company.
Excellent choice.....unbeatable service
VictorMN
(source: TripAdvisor)
I found this company in a Morocco travel blog with good reviews. Now I can return the favor to those who are traveling to Morocco. Excellent service, good price. They are 100% focused on customer satisfaction. They were all the time taking care of us and adapting the tour to our needs. Guide was excellent and his knowledge about the country, culture, people and traditions was excellent. Many thanks Hassan for such a nice experience in your country. Special thanks to our driver…. He made us feel safe and comfortable. Highly recommended company. 
Perfect experience in high atlas of morocco with a high quality staff
elhaddajy
(source: TripAdvisor)
A rich experience as an adventure in the mountains of Moroccan high Atlas, lots of views in a special nature with a smooth climate, friendly people who are always ready to provide help , thank you Trekking Holidays Morocco, hope you try it fellas !!!
Things to know
What you get on this adventure:

An experienced, English speaking, tour guide from Morocco with extensive knowledge of the area

All meals 

Hot beverages 

Water

Accommodation in gites and camps

Mule to carry your staff

Transfer to and from the trailhead

What's not included:

Transportation to and from Marrakech

Accommodations before and after your adventure

These hiking adventures are for intermediate hikers with previous experience with long-distance hiking and very good fitness.

You can expect to hike anywhere between four to eight miles per day. You might encounter an occasional steep descent and challenging switchback or loose footing. The walking is relatively straightforward, but the scree and the altitude could make hiking quite difficult at moments. Keep in mind, the weather in summer can be very hot, and quite cold and changeable in the winter months.

Additional training recommendations include hiking for three days per week at least 12 weeks prior to your trip. Start with short hikes about one hour in length with a light daypack. Also, the altitude can really catch people off guard, so for a 72-hour period before your trip begins, ensure that you are consuming sufficient amounts of sodium and fluids.

Here's a list of the equipment you need to bring:

Day pack large enough to carry all the items listed (around a 25-40L bag)

Hiking poles — optional

Crampons – during winter months, can be rented

Ice axe – during winter months, can be rented

Ski goggles – during winter months, can be rented

Water bottle or hydration bladder (2L capacity)

Lightweight hiking boots or shoes

Spare clothes for layering

Gloves
Hiking pants
Hiking socks
Fleece jacket
Warm, down jacket

Waterproof rain jacket

Rain pants (depend of the season)
Wool hat
Comfortable shoes for camp

A three-season sleeping bag and mat

Sunhat

Toiletries (sunscreen, hand sanitizer, bug spray, toilet paper, etc.)

Headlamp or flashlight

Sunglasses

Camera — optional (but recommended)

Dress comfortably and for the weather in clothes you can move in. We suggest bringing clothing appropriate for the season. Layers are best and don't wear jeans.

These tours include all meals on the trail. You can expect typical Moroccan dishes, such as tagine and couscous. Fresh produce and meat are usually bought in the mountains. Picnic or salads are usually served at noon, and warm cooked meals in the evening. If you have any dietary restrictions, contact us prior to booking to make arrangements.

You will be provided with safe drinking water while you're in the mountains. We recommend you bring a flask or thermos to fill up with hot water or traditional mint tea as it will keep you warm and replenished throughout the day.

Group sizes and prices:

For this group adventure, the max guest to guide ratio is 6:1 with up to 12 people per group.

The cost per person decreases as the group grows, so it's the perfect opportunity to hike with friends and family!

It takes a minimum of 2 people for the tour to operate.

Trekking in Atlas Mountain can be arranged for larger groups. Contact us to make arrangements.

Min. age requirements:

If you are older than 17, you're good to go.

Minors younger than 17 may be permitted to join the hike on a case-by-case basis, but must be in the presence of a parent or legal guardian.

If your group has hikers under the age of 17, contact us prior to booking to make arrangements.

Registration for an adventure with your guide requires a 30% non-refundable deposit. The balance of program fees will generally be due 90 days prior to the starting date of the program. It is your responsibility to adhere to the fee payment schedule. Late payment will result in cancellation of program reservations and forfeiture of all fees paid.

If you cancel the Booking anytime prior to thirty (30) calendar days in advance of the trip contemplated by the booking, you are entitled to a refund in the amount of fifty percent (50%) of the total amount paid when Booking.  After that deadline, you are not entitled to any refund.  

In some cases, if you are required to forfeit your spot, you may find an acceptable replacement in which case your deposit and fees would transfer to your replacement without penalty.

To get to Marrakech, most people fly into Mohammed V International Airport in Casablanca, just under 3 hours away, or into Marrakech Menara Airport. From there, you can rent a car or take a shuttle service.

Once you and your guide agree on the details of your itinerary, your guide will suggest the best place to meet in Marrakech. From there, you will head to Imil where your adventure begins!

In 2023, Ramadan will take place from 10th March to 8th April. While this is an interesting time to travel, you should expect that some restaurants will be closed. Your dinner will most likely be served after locals break their fast in the evenings.

You will also have to spend you free time differently as activities might be limited during the day. However, the nights are very active as the fast ends at sundown.

57hours is committed to providing safe outdoor adventure experiences. We require all guides using our platform to have a COVID-19 safety plan and to make the details of that plan accessible to travelers. In most cases, group sizes will be reduced, guides will avoid overcrowded locations, and other safety measures will be met depending on the location and activity. 

We also expect clients to respect local regulations and take measures to protect themselves, guides and the communities they're travelling to. For more information on COVID-19 measures in Morocco, please refer to the official Visit Morocco website.

Please contact us if you have any questions or require further information. We are happy to provide you with the most up-to-date information!
Get free trip brochure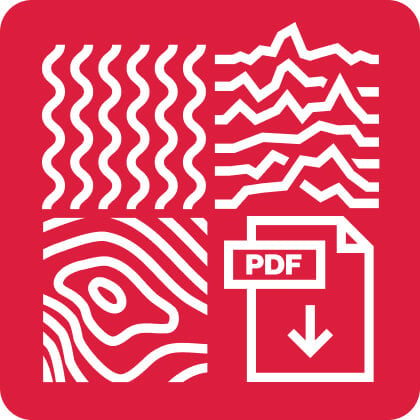 Adventure and location overview, itinerary, available dates, what's included and much more.
Brochure sent, check your inbox
Talk with us
and let one of our adventure experts help you plan your perfect adventure.
Other things to do in Morocco