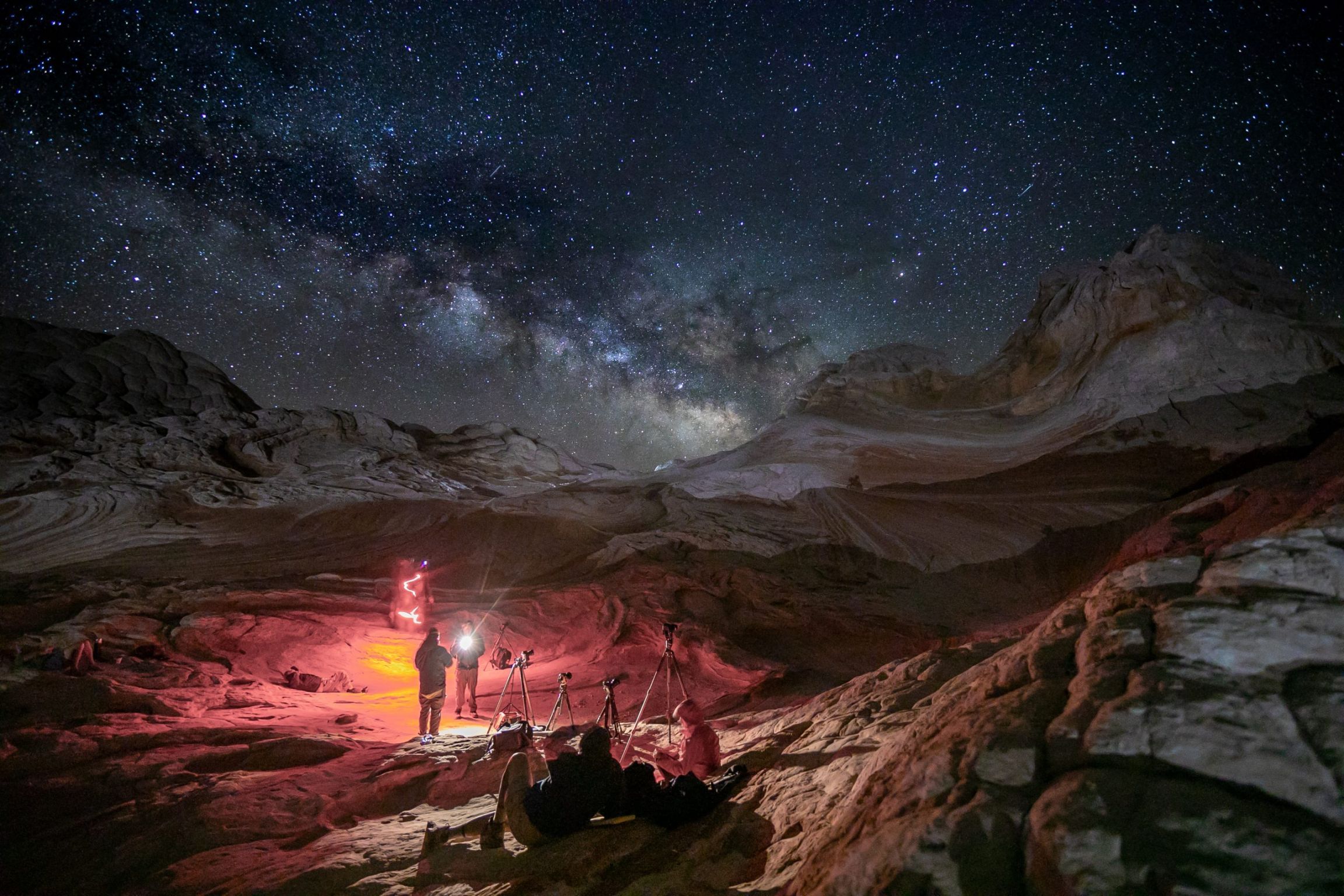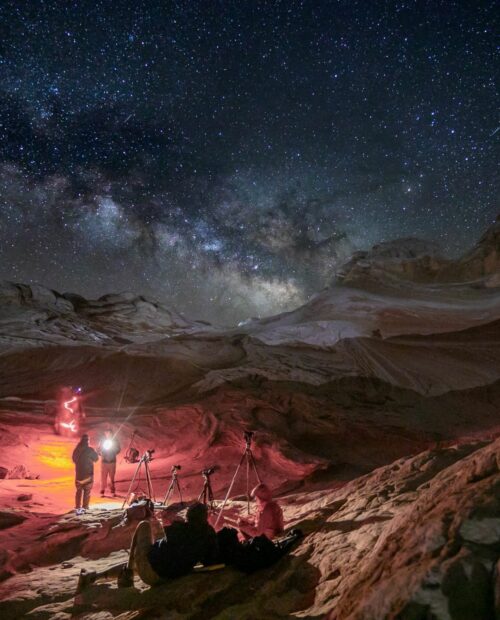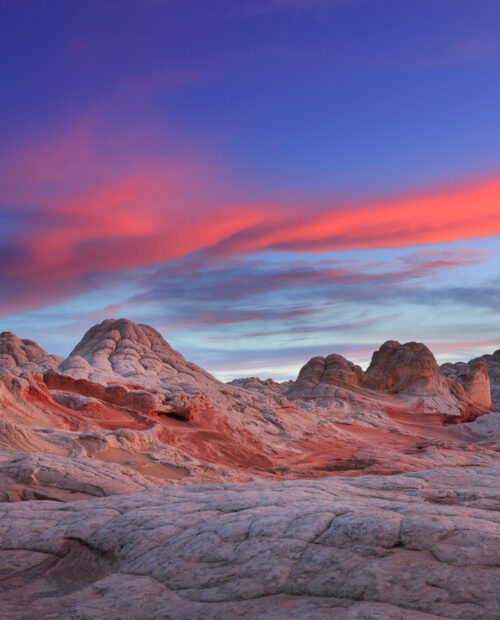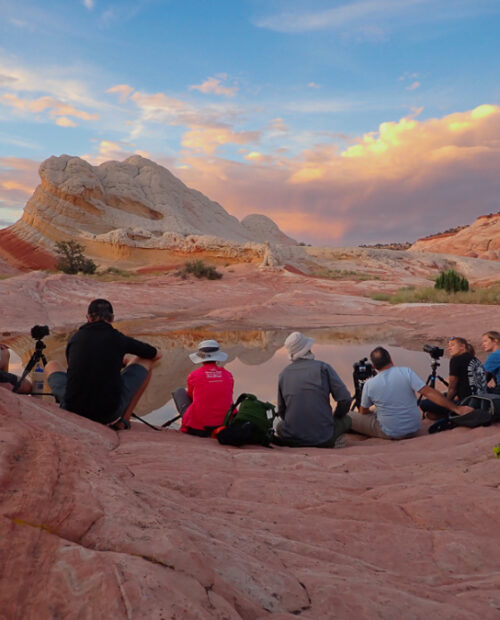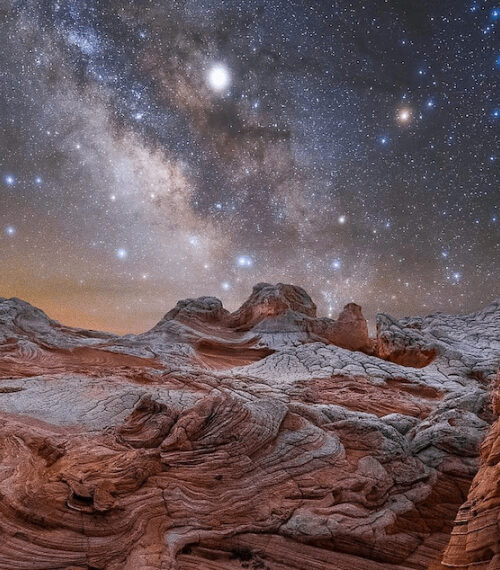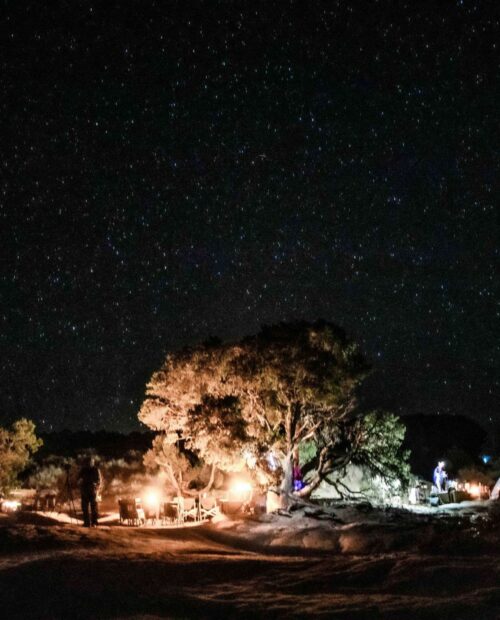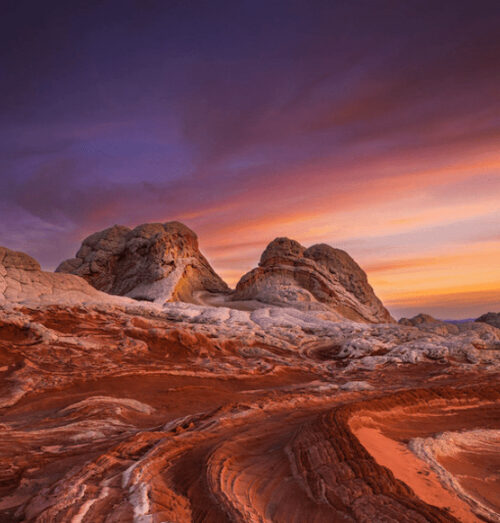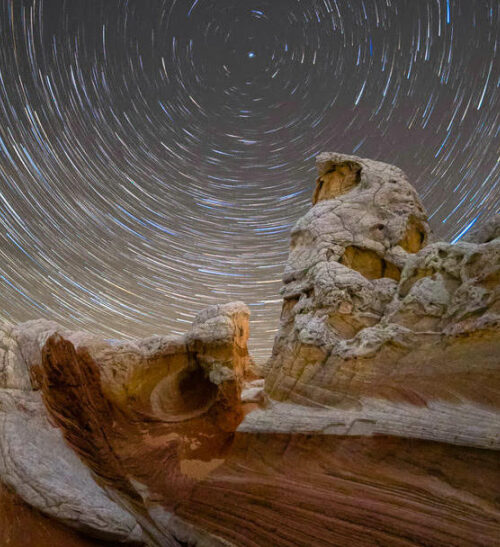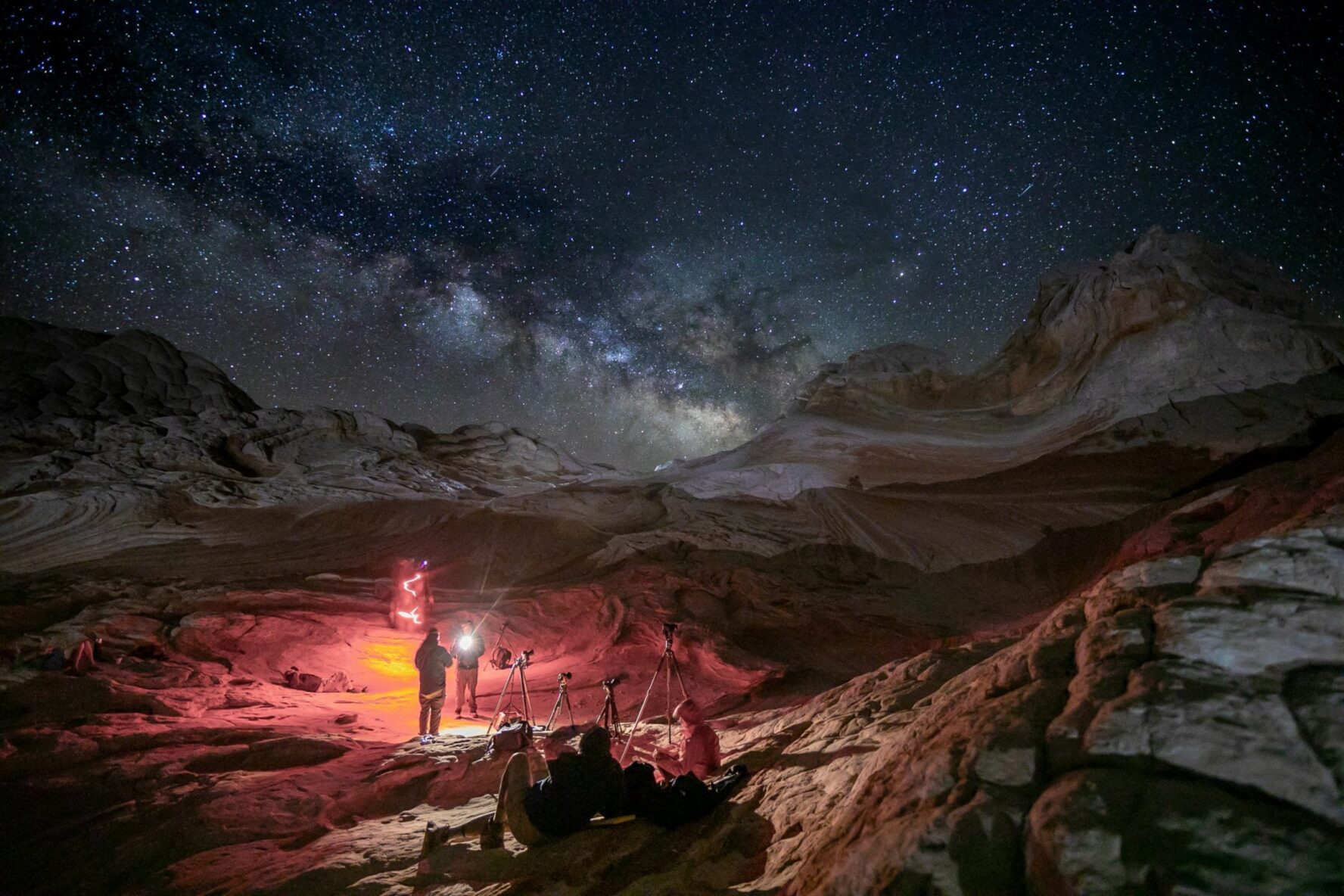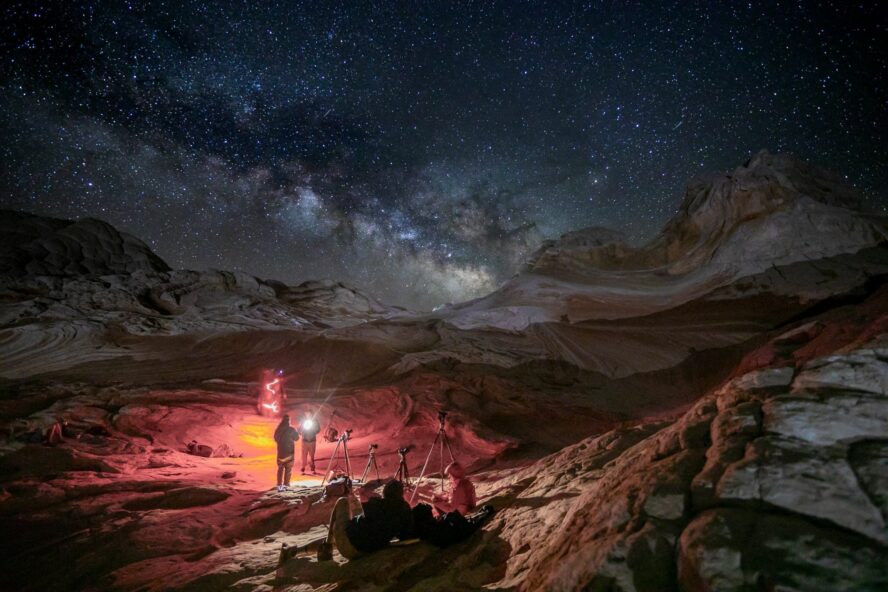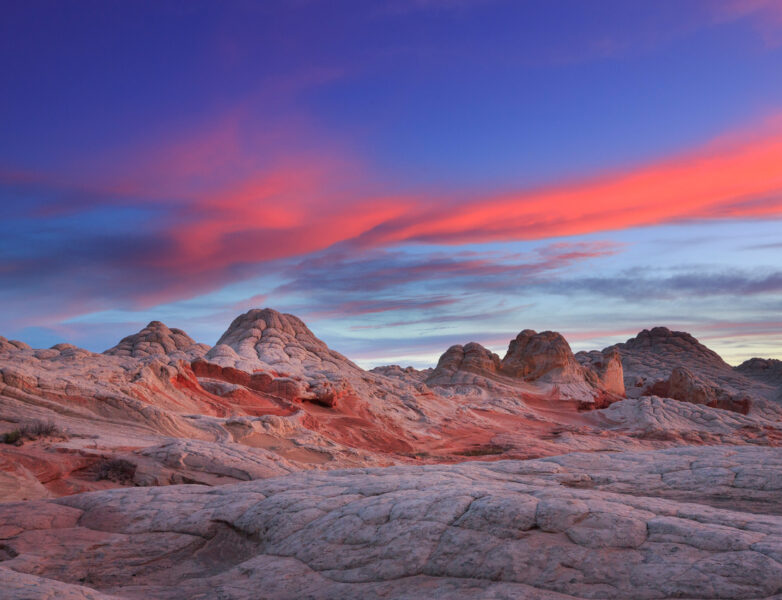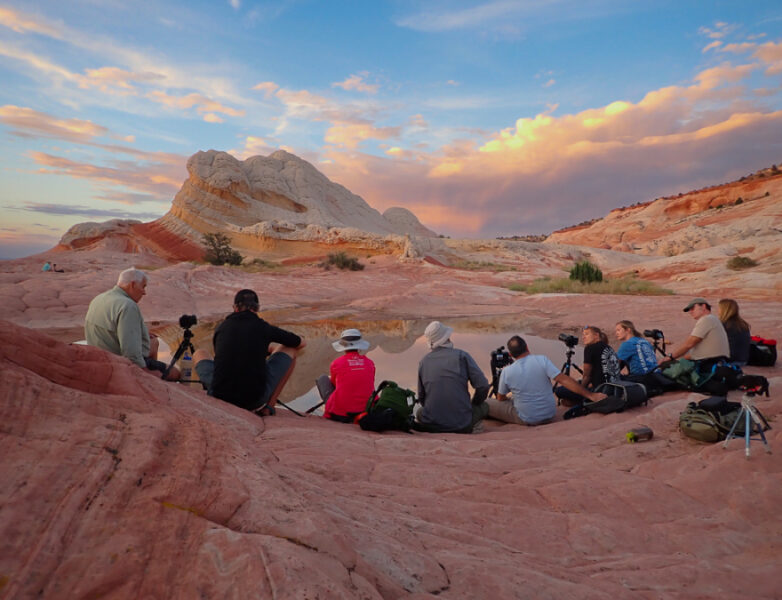 48-Hour Astro Photography Tour at White Pocket
5.00

()
Who says magical moments can't be captured? Join renowned photographer Cody York at White Pocket and discover the secrets of astrophotography in a dreamscape of swirling sandstone layers, illuminated by the dim light of the Milky Way. Immerse yourself in this enchanting environment during two unforgettable overnight stays, as Cody's expertise ignites your creative spirit and elevates your photography skills. With delectable meals, seamless logistics, and a cozy campsite, savor every sunrise, sunset, and starry night. This extraordinary 3-day adventure culminates with a post-processing session in Kanab, ensuring your photos are cover-worthy for National Geographic. Unleash your inner shutterbug and capture pure magic at White Pocket.
Enhance your photography skills with renowned photographer Cody York, featured in NYT and Sports Illustrated

Enjoy the comfortable camp environment and make the most of the sunsets, sunrises, and night skies

Personalized experience and ample opportunities for one-on-one teaching, including a 4-hour post-processing session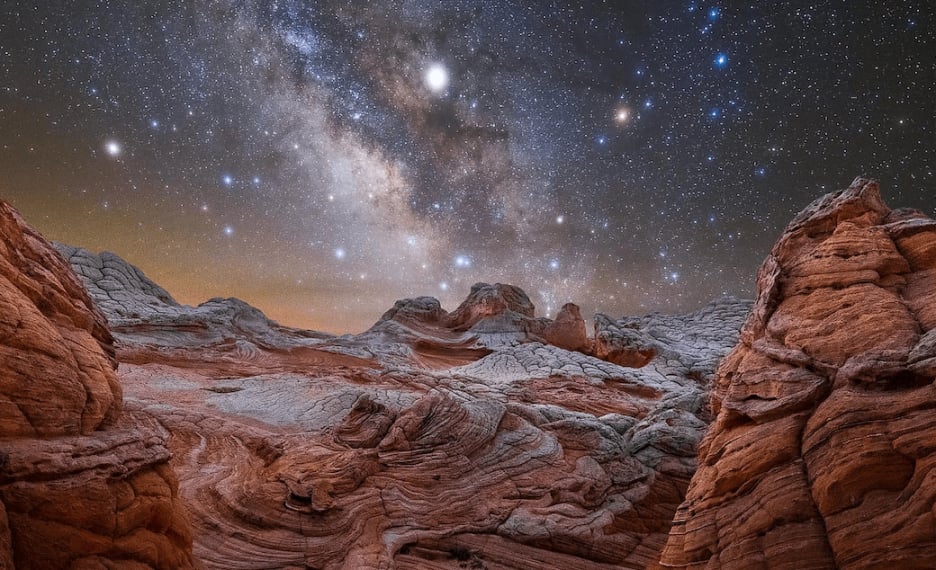 Itinerary
Join renowned photographer Cody York and two expert guides at the captivating White Pocket, a remarkable photographic destination. Immerse yourself in the stunning sandstone landscapes and marvel at the unparalleled night skies. Capture the perfect shot while enjoying short hikes and learning about the geologic history. This all-inclusive trip from Kanab provides transportation, comfortable camping, and delicious home-cooked meals. Enhance your skills with an editing clinic and conclude the adventure with a delightful dinner at one of Kanab's top restaurants. Embark on this unforgettable journey of photography and exploration.
Join your photography instructor Cody York and other guides at Dreamland Safari Tours, located at 406 E 300 S, Kanab, UT 84741 at 10:00am. This is where you'll also have your gear checked before you grab something for lunch. Around noon, you'll get a ride to White Pocket. At 2.45pm, it's time for a 1-hour hiking tour to explore various points of interest. During the afternoon, you'll have the opportunity to discuss your workshop goals and shooting plan with Cody York, as well as enjoy some free time to explore the area. Dinner will be provided before sunset and Milky Way times, to ensure ample opportunities for golden hour, blue hour, and astrophotography. For fall workshops, shooting typically wraps up before midnight, while for spring workshops, shooting usually starts around 2-3am and seamlessly transitions into sunrise and breakfast.
Meals: Dinner

Begin your day with a wake-up call at 5am, accompanied by coffee and muffins to energize you for the sunrise photography session. At 8am, indulge in a hearty full cowboy breakfast to fuel your day. You'll then have free time to engage in photography discussions, enjoy lunch, and explore the surroundings while planning your next shoot. As the day progresses, capture the mesmerizing sunset through your lens. A delicious dinner will be served before your group prepares you for another night of enchanting astrophotography, just like on day 1.
Meals: Breakfast, lunch, and dinner

Experience the magic of early mornings with the last sunrise photography session, starting at 5am. Fuel up with coffee and muffins before capturing the mesmerizing sights. Indulge in a full cowboy breakfast at 8am. As your guides prepare for departure at 8:30am, you'll have an extra hour to shoot or relax. Leave White Pocket at 9:30am and arrive in Kanab by noon. After checking into your lodging, enjoy free time for a shower and lunch. From 3pm to 7pm, join Cody York for an editing clinic. Finally, gather at 8pm for a closing dinner at one of Kanab's finest restaurants.
Meals: Breakfast and dinner
Get free trip brochure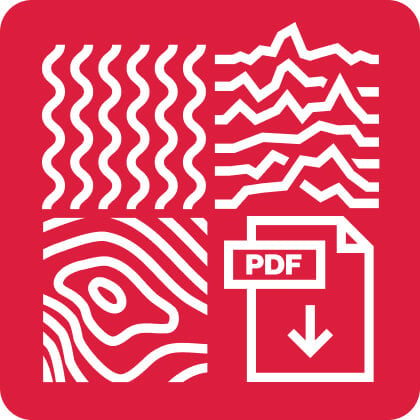 The brochure contains:
Adventure and location overview, itinerary, available dates, what's included, how to prepare, and much more.
Brochure sent, check your inbox
Talk with us
and let one of our adventure experts help you plan your perfect adventure.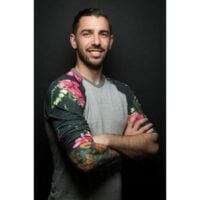 A self-taught professional photographer, Cody has established himself as a leading talent in the industry. With a focus on technical proficiency, creative lighting, and innovative concepts, Cody's work has graced the pages of renowned publications and notable ad campaigns. His journey began at the age of 15, fueled by his father's passion for photography and his own love for BMX. After gaining recognition in the BMX world, Cody embarked on an illustrious career, working with esteemed clients such as ESPN, New York Times, NBC, Red Bull, and Sports Illustrated. In 2011, he transitioned to full-time freelance photography, expanding his repertoire to encompass commercial, editorial, and advertisement work. Based in Cleveland, Ohio, Cody continues to capture breathtaking landscapes and imparting valuable insights and techniques to help others elevate their craft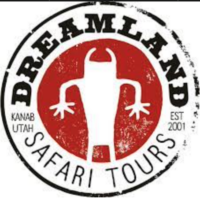 Dreamland Safari Tours
Dreamland Safari Tours
Dreamland Safari Tours have been guiding outdoor enthusiasts along Utah's most spectacular trails since 2001. Through the last 20 years, Dreamland received customer accolades and grew to become the largest and most comprehensive tour company in the Kanab Area. Paul and Sunny, current owners of Dreamland, are lifelong backcountry adventurers with a long history of exploring the Southwest. They are excited to introduce you to the secrets of the spectacular desert landscapes in Dreamland's backyard.
White Pocket Overnight!
Jann01
(source: Trip Advisor)
We did a two night trip to White Pocket featuring Cody York teaching astro-photography. This is our third trip with Dreamland to White Pocket, so this speaks volumes about our love for the location and our respect for the company. As before, the service provided by Dreamland was exceptional and making an attempt at astro-photography with the incredibly knowledgeable and patient Cody York was rewarding. The Dreamland team consisted of Cody, another professional photographer, one of the owners, and Robert (an excellent chef and willing photo model). The team worked very well together and made the overall experience very memorable. Kudos to Robert for making delicious dinners of chicken, steak and salmon. We had one night of unseasonably cold weather, and we appreciated having our water bottles filled with hot water to tuck in our sleeping bags. We love this area and Dreamland is superb. We're scheduled for trip #4 with Dreamland in October!
Exceptional Night Sky Photography ~ no moon
John V
(source: Trip Advisor)
The trip catered specifically to photographers. Venue provided exceptional dark sky. Trip entailed night sky photography on a moonless nights. Introduced techniques to best capture the milky way's Galactic Core in the South sky. Cody York, the instructor, was spectacular, sharing image capture technique among attendees who had a broad swath of camera equipment. Could have not successfully captured product needed for post processing without the instruction. Cody has gift of being able to multi task among attendees competing for his attention. The image post processing lab IMHO, was absolutely critical to obtain a reasonable end product. The workflow was detailed with many opportunity to get lost, but Cody was there hands on to share his knowledge. Then Dreamland did usual great job of handling the expedition logistics for guiding, feeding, and providing sleeping accommodations for us. In short, doing all the heavy lifting. I am 6′ 4″ and tents provided all room needed for a person and all their gear. I have been a Dreamland customer in the past and plan to keep working with them in the future. Another night sky shoot, if of same caliber as this one, is definitely on my TDL.
2 Nights Photographing the Milky Way
Peter G
(source: Trip Advisor)
Making the third Dreamland Safari Tour I have taken with the company. This particular trip was, yet, another fabulous overnight. This trip, however, was a two night event that featured Cody York teaching us photographic technique in shooting photos of the Milky Way against the White Pockets area in the Vermillion Cliffs. Spectacular adventure for all levels of skills, marvelous hosts and hostess (Sonny) that organized and made things possible. Thanks Robert for pulling out your geology background, insight, information, and cooking skills. Thanks to IRA for he clean equipment and behind the scenes work. Thanks to Dreamland Safari for the concept of the photo journey and thanks to Cody for the relentless effort in making it all possible.
Things to know
What you get on this adventure:

1:1 teaching by your guide and photographer Cody York
An assistant instructor
Two guides from Dreamland Safari Tours to ensure your comfort at camp
3-day guided White Pocket photography tour
Photography lessons — optimal photographic timing to capture sunset, sunrise, and some of the best night skies in the continental U.S.
All meals (except on Day 1) — excellent home-cooked meals and a goodbye dinner
Accommodation in a comfortable camp
Transportation during the tour — safe, comfortable 4×4 transport on rough dirt roads
4-hour post-processing session in Kanab
Wilderness First Responder Guide and satellite messenger in case of emergency

What's not included:

Transportation to Kanab
Accommodations before and after the tour

Canyons Boutique or Canyons Lodge are recommended for the quality of their accommodations and proximity to the editing clinic and final dinner

Any meal not listed in the itinerary
Guide gratuities — optional

There are no special skills needed for this guided White Pocket Tour. Though the focus of this trip is on photography, there's still some hiking featuring uneven footing and optional mild scrambling. The area is very close to the camp so it's up to you how much you want to hike and explore—there will be lots of free time to discover the spectacular landscape.

Here's a list of the equipment you need to bring:

Backpack large enough to carry all the items listed (around a 55-65L bag)
Camera and any relevant photography gear
Water bottles or hydration bladders (3L capacity)
Quality, durable hiking boots
Hiking attire
Spare clothes for layering
Waterproof rain jacket
Sunhat
Headlamp or flashlight
Sunglasses
Toiletries (sunscreen, hand sanitizer, bug spray, toilet paper, etc.)

Dress comfortably and for the weather in clothes you can move in. We suggest bringing clothing appropriate for the season.

Your guide will secure sleeping bags for every participant.

Group sizes and prices:

For this photography White Pocket tour, the maximum group size is set at 8. There will be two experienced guides as well as a photographer Cody York and his assistant.
The cost does not decrease as the group grows.

Photography trip at White Pocket can be arranged for larger groups. Contact us to make arrangements.

Min. age requirements:

If you are older than 18, you're good to go.
Minors younger than 18 may be permitted to join the hike on a case-by-case basis, but must be in the presence of a parent or legal guardian.

If your group has hikers under the age of 18, contact us prior to booking to make arrangements.

A 50% deposit to secure your place is due upon booking. The remaining amount is paid 1 month (30 days) prior to departure. Once the trip is confirmed by the guide, the cancellation policy stated below applies.

If Client cancels the Booking anytime prior to ninety-one (91) calendar days in advance of the trip contemplated by the booking, Client is entitled to a full refund minus a $100 fee.
For cancellations sixty-one (61) to ninety (90) calendar days in advance, Client is entitled to a refund in the amount of 80 percent (80%) of the full tour price.
For cancellations thirty-one (31) to sixty (60) calendar days in advance, Client is entitled to a refund in the amount of seventy (70%) of the full tour price.
For cancellations eight (8) to thirty (30) calendar days in advance, Client is entitled to a refund in the amount of sixty percent (60%) of the full tour price.
For cancellations forty-eight (48) hours to seven (7) calendar days in advance, Client is entitled to a refund in the amount of thirty (30%) of the full tour price.
After that deadline, Client is not entitled to any refund. Any reimbursable expenses arising out of the Booking incurred by Guide prior to the date of cancellation (including but not limited to plane tickets, car rental payments, and lodging or transportation fees) are non-refundable as soon as they are incurred by the Guide.

There are multiple options to reach Kanab, the starting point of your tour. Most people fly into one of these three major airports: Harry Read International Airport (LAS) near Las Vegas, Salt Lake City International Airport (SLC), and Phoenix Sky Harbor International Airport (PHX). From there, the best option would be renting a car—depending on the chosen airport, it will take you anywhere between 3 and 5.5 hours to get to Kanab.

Meet your White Pocket photography instructor and other guides and go through your gear check at 10am on Day 1 at 406 E 300 S, Kanab, UT 84741, next door to the Travelodge. Guests may leave cars or extra bags here. Arrange your travel accordingly.

57hours is committed to providing safe outdoor adventure experiences. We require all guides using our platform to have a COVID-19 safety plan and to make the details of that plan accessible to travelers. In most cases, group sizes will be reduced, guides will avoid overcrowded locations, and other safety measures will be met depending on the location and activity.

We also expect clients to respect local regulations and take measures to protect themselves, their guides, and the communities they're traveling to. For more information on COVID-19 measures in Arizona, please refer to COVID-19 travel info.

Please contact us if you have any questions or require further information. We are happy to provide you with the most up-to-date information!
Get free trip brochure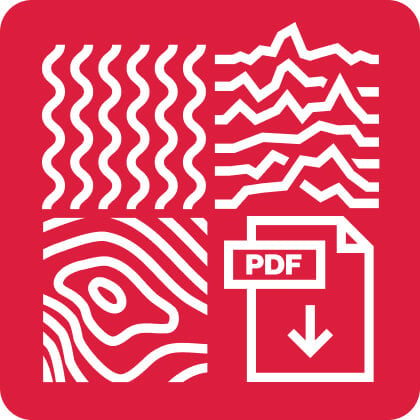 Adventure and location overview, itinerary, available dates, what's included and much more.
Brochure sent, check your inbox
Talk with us
and let one of our adventure experts help you plan your perfect adventure.
Other things to do in Utah