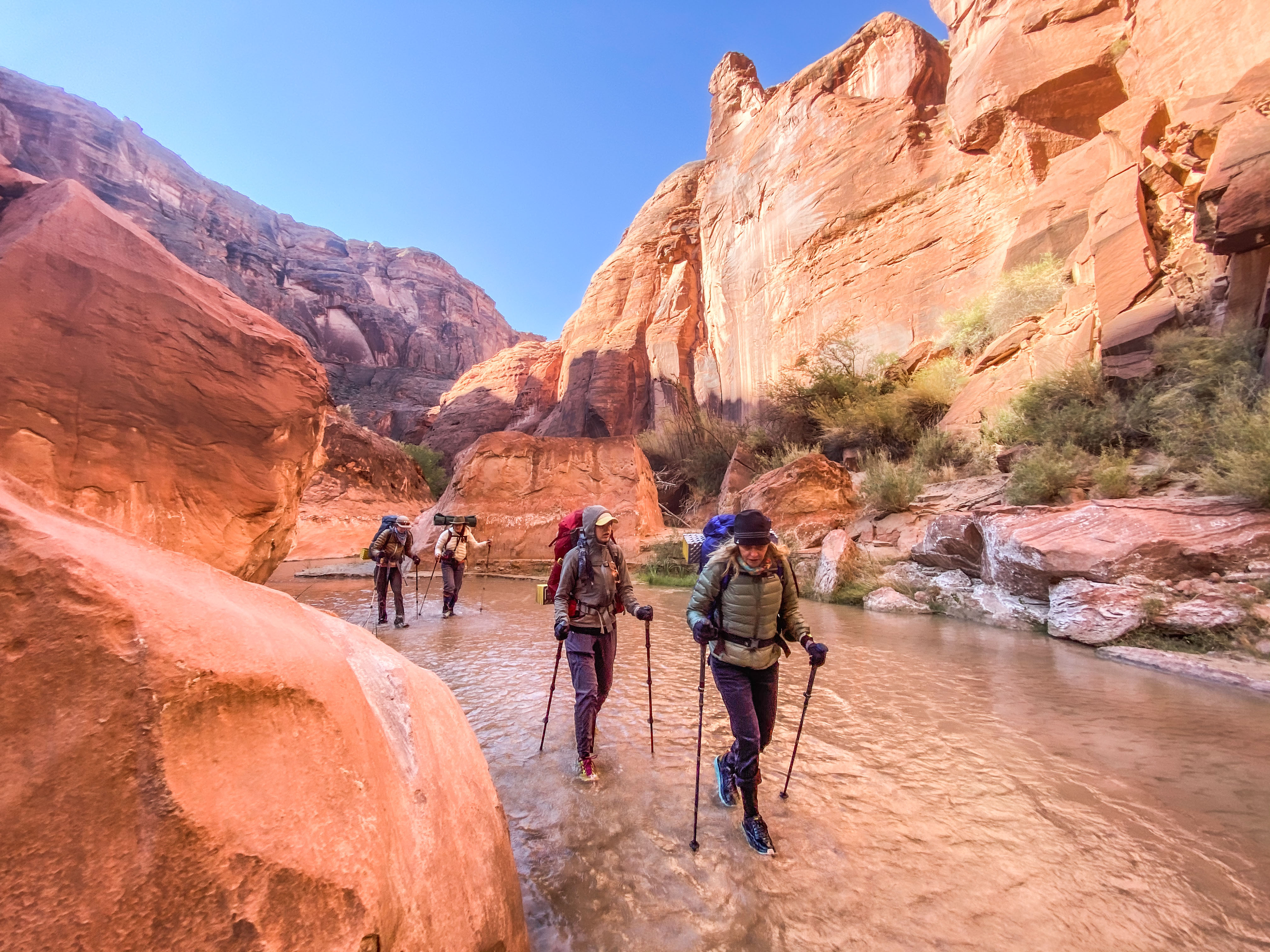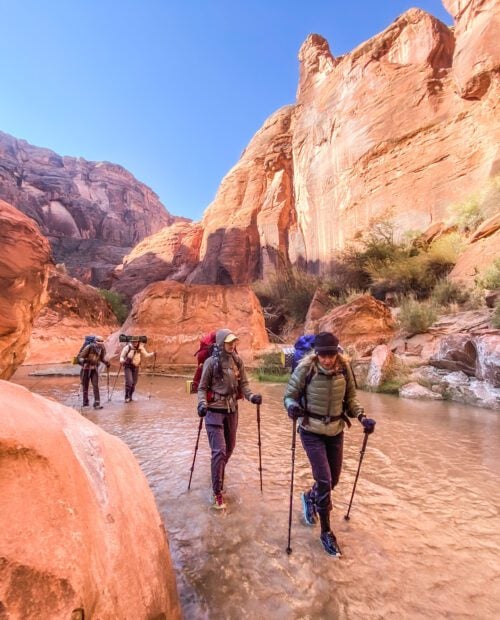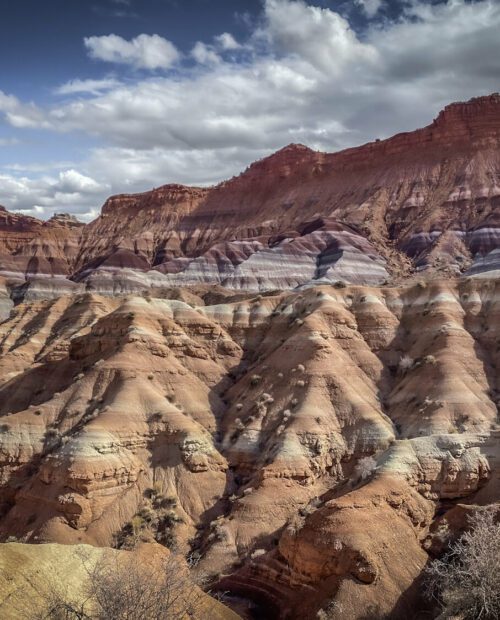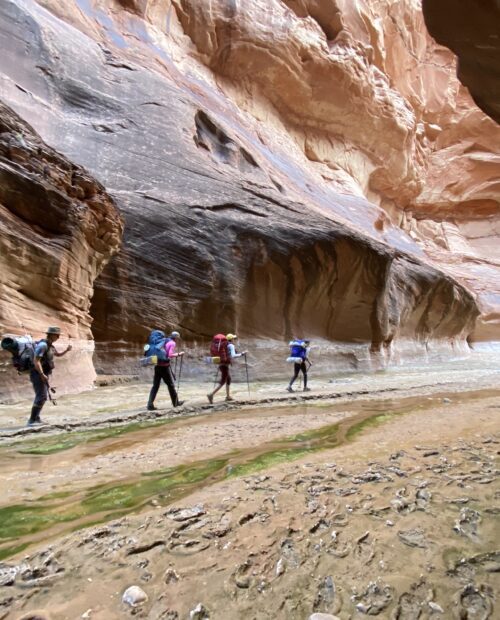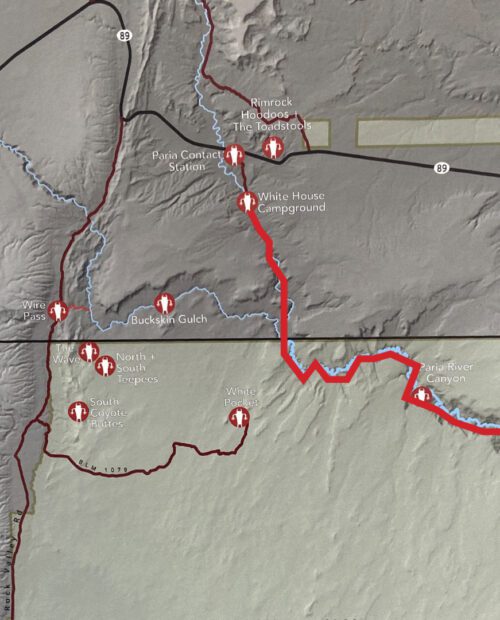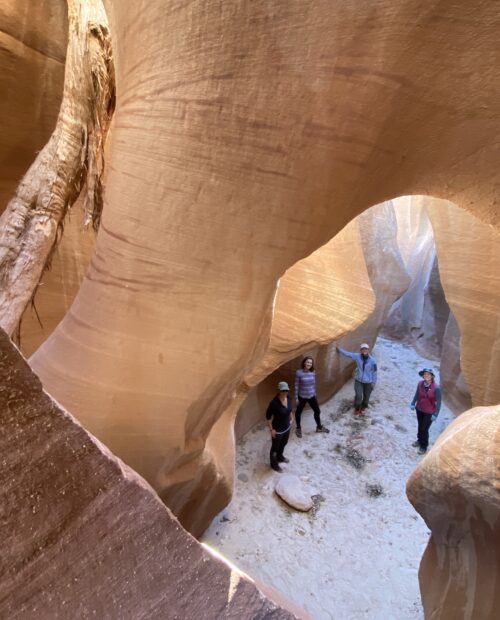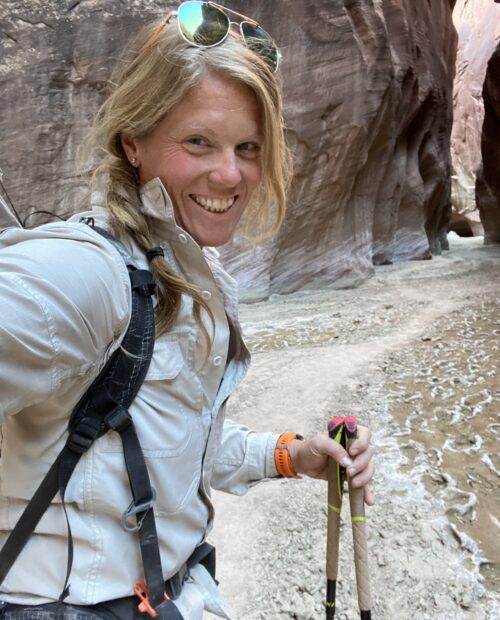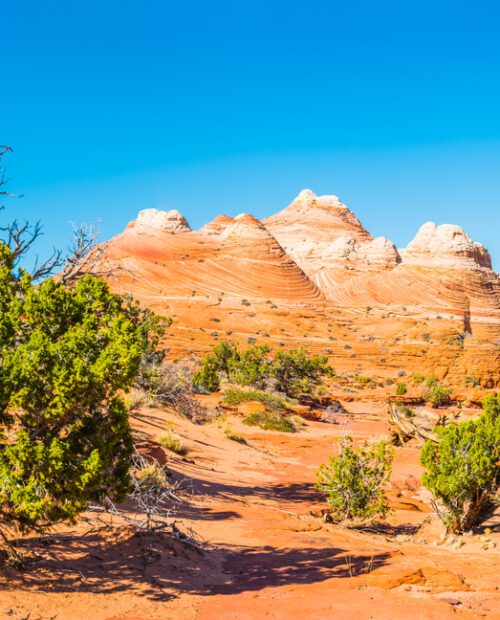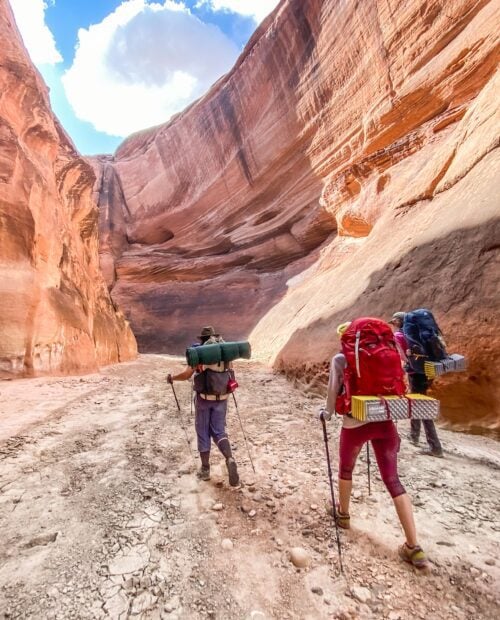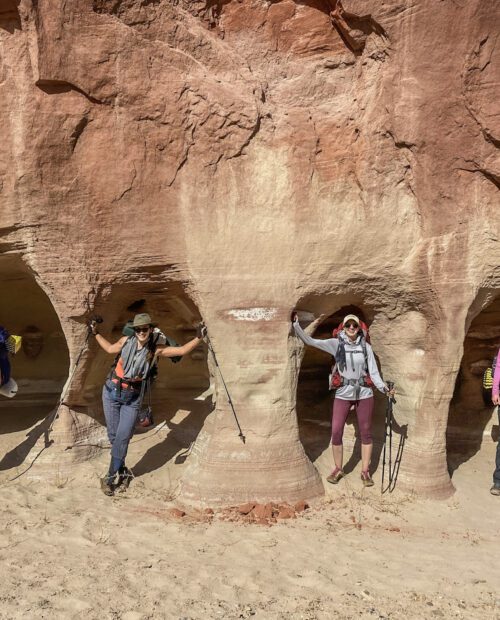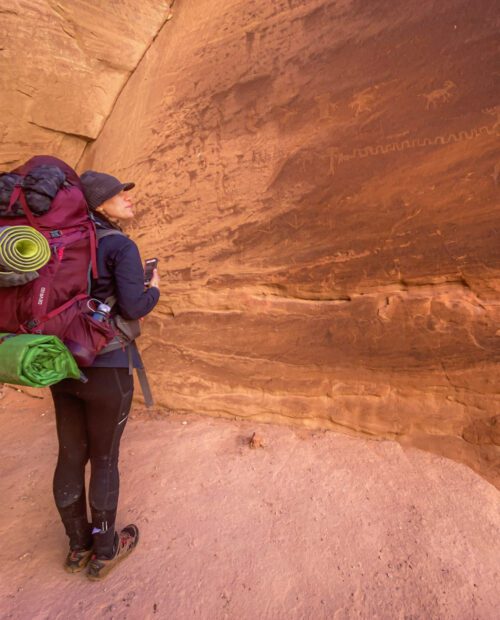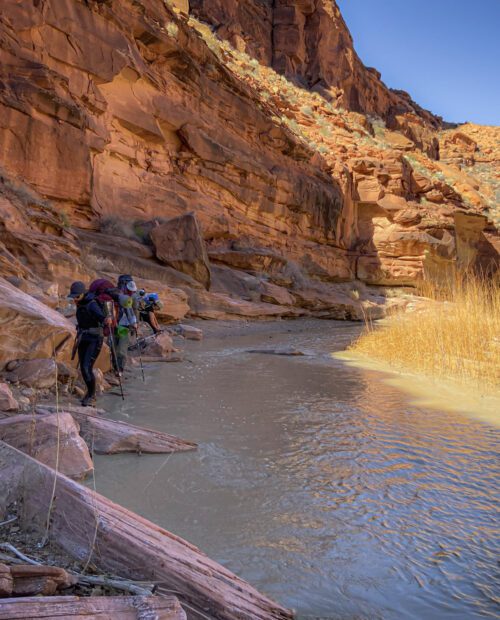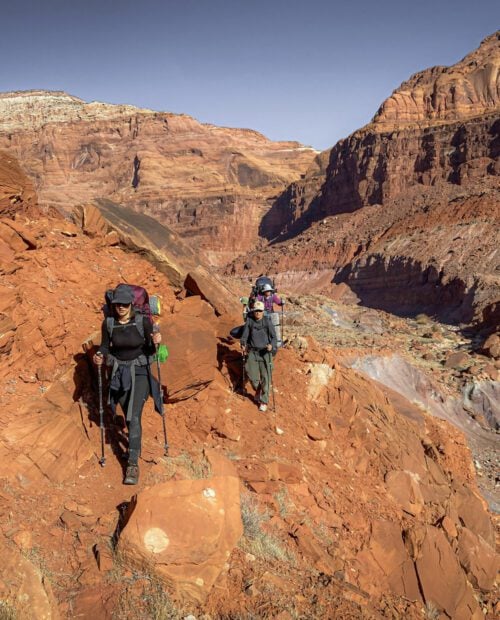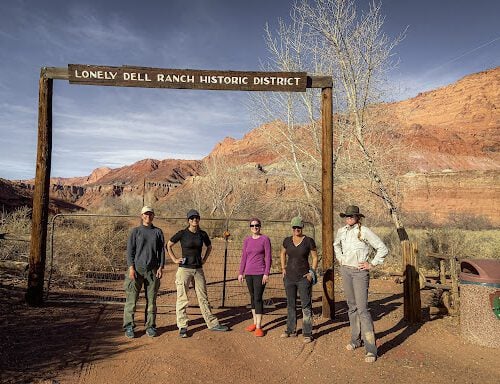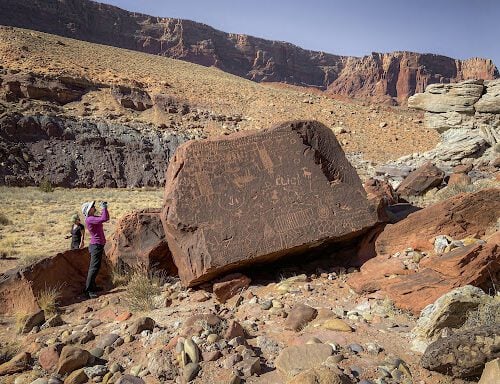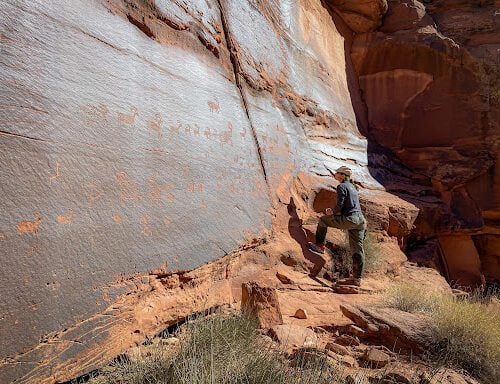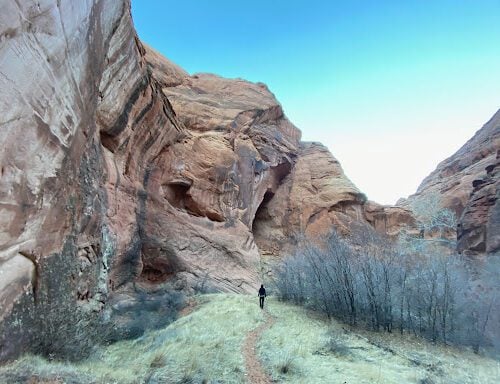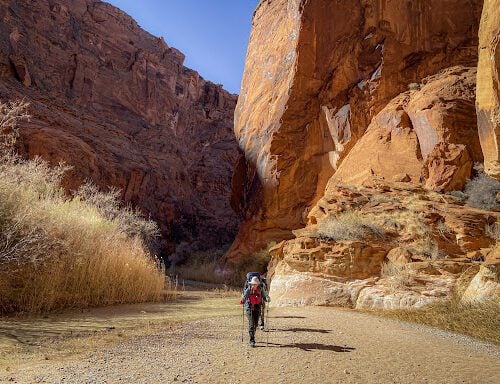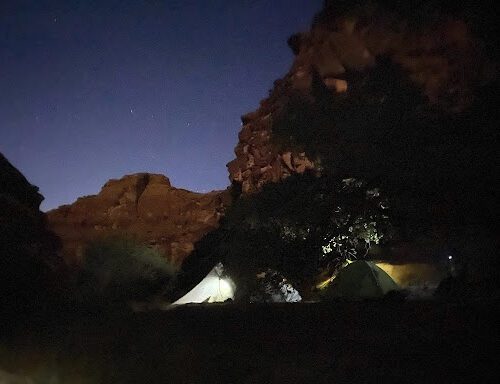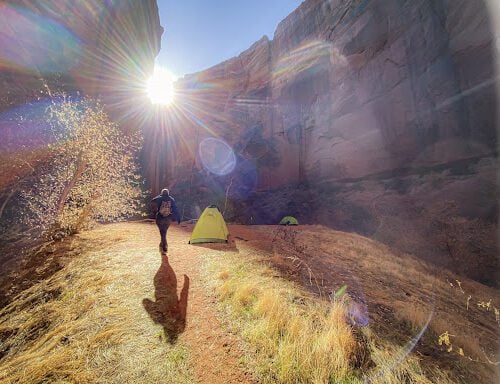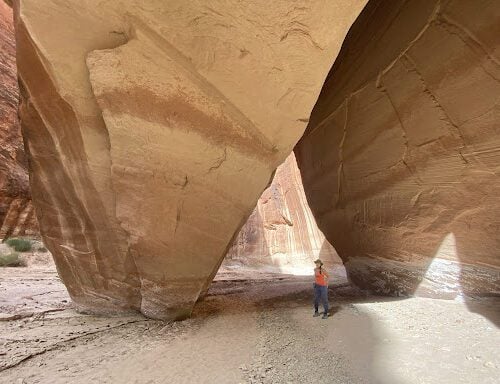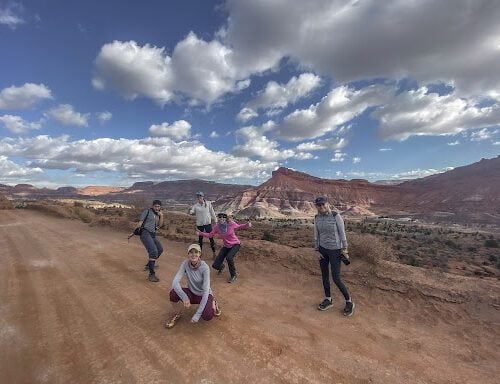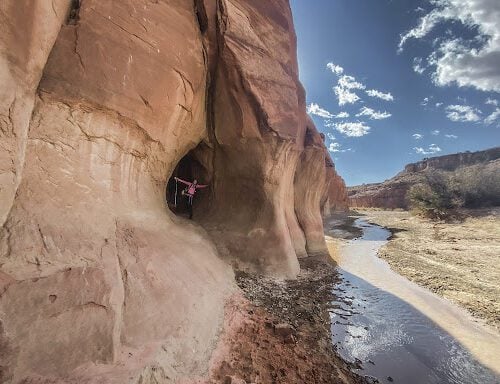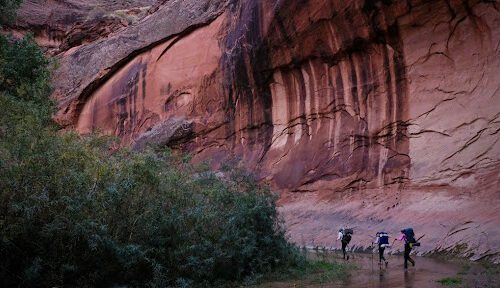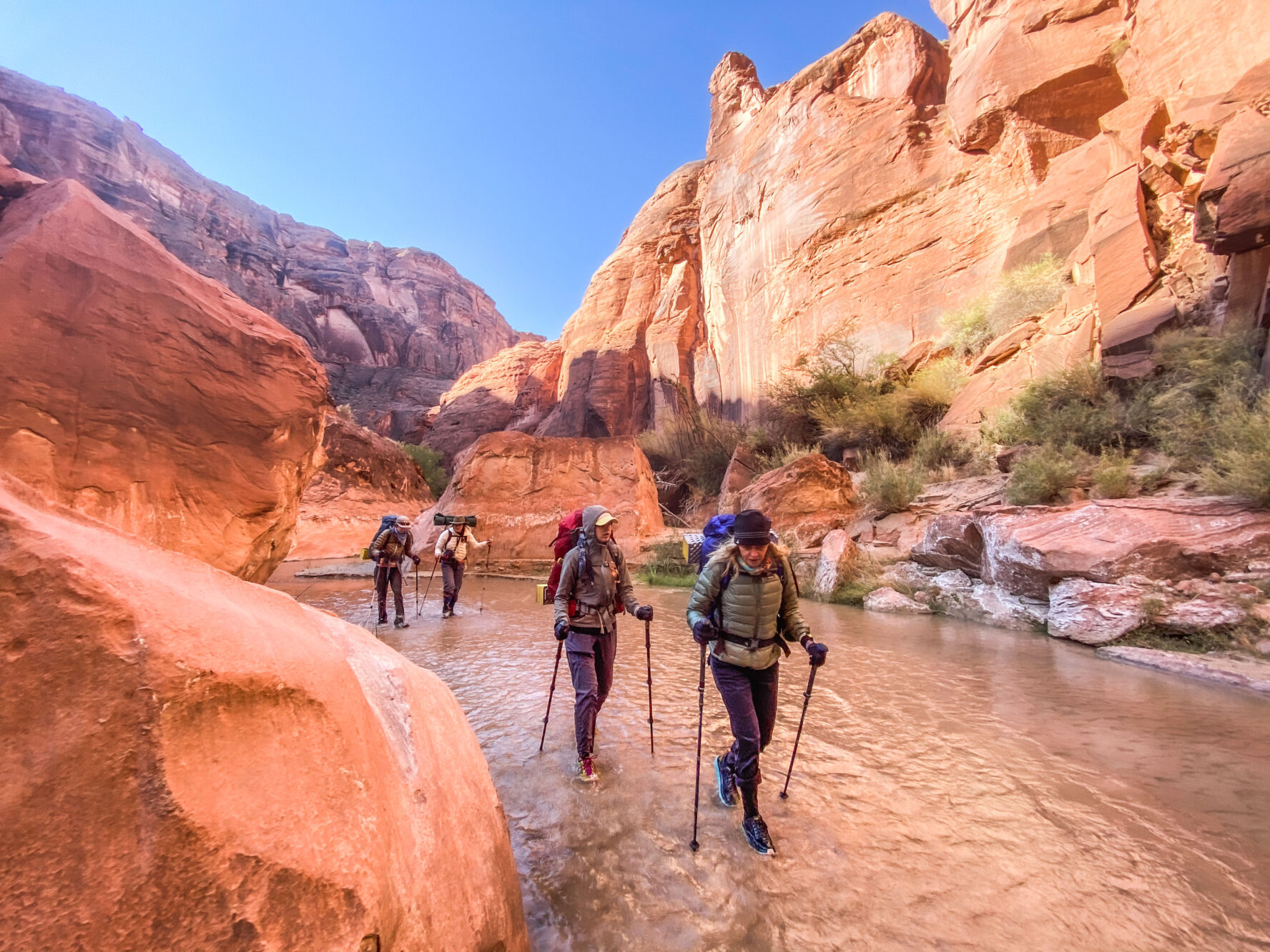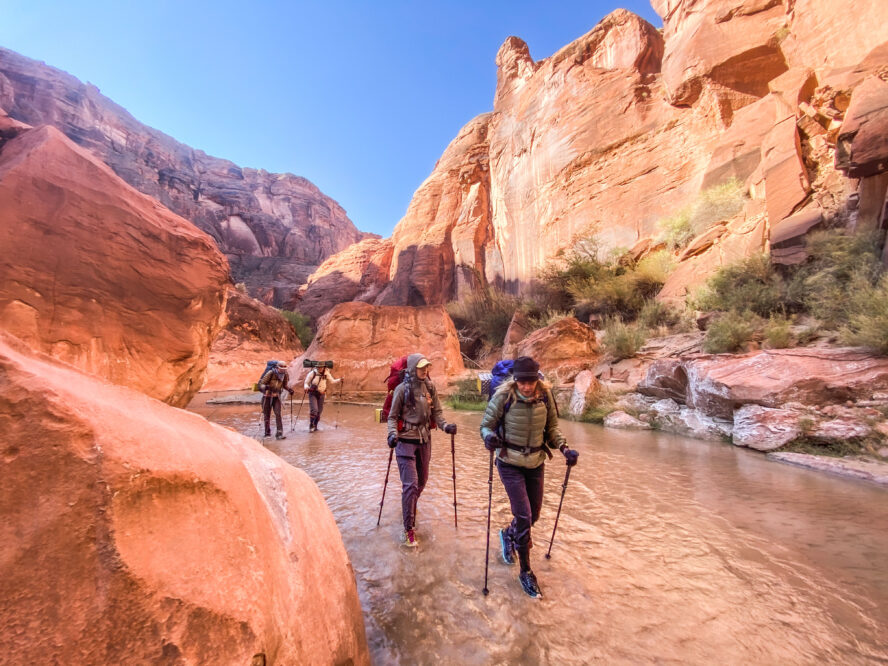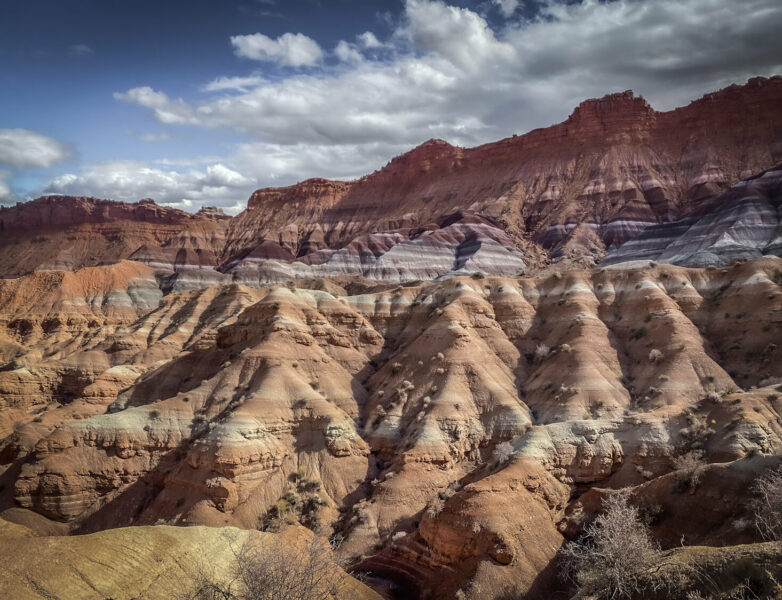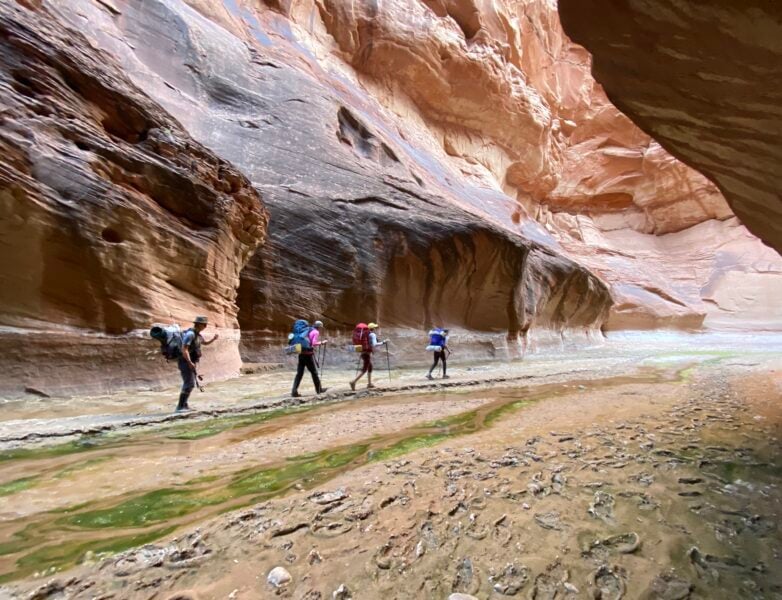 Utah offers miles on end of natural beauty and wilderness, and the Paria Canyon is no exception. Nestled in the heart of the Vermilion Cliffs National Monument, it is one of the best and most spectacular canyon-backpacking destinations in the world. Red rock walls that soar for hundreds of feet above the canyon floor, rainbow-colored rock layers, and hanging gardens provide a unique experience for any hiker. Backpacking through the lower Paria Canyon is a bucket list item for many desert explorers and outdoor enthusiasts. The traditional route covers 38 amazing miles of remote trails that will introduce you to all the wonders of backcountry travel. Challenge the status quo and make forays into the world of mountaineering in an all-female environment. With each mile, you'll feel more confident and get a more refined sense of self than you had before. Combine the best of both worlds by learning how to navigate ever-changing conditions as you explore the never-ending beauty of Utah. Push your boundaries in the outdoors and slowly but steadily step into the big mountain realm!
One of the best canyon-backpacking destinations in the world

Walk away stronger and with a more refined sense of self than you had before

Towering walls of red rock, spectacular sandstone arches, and beautiful hanging gardens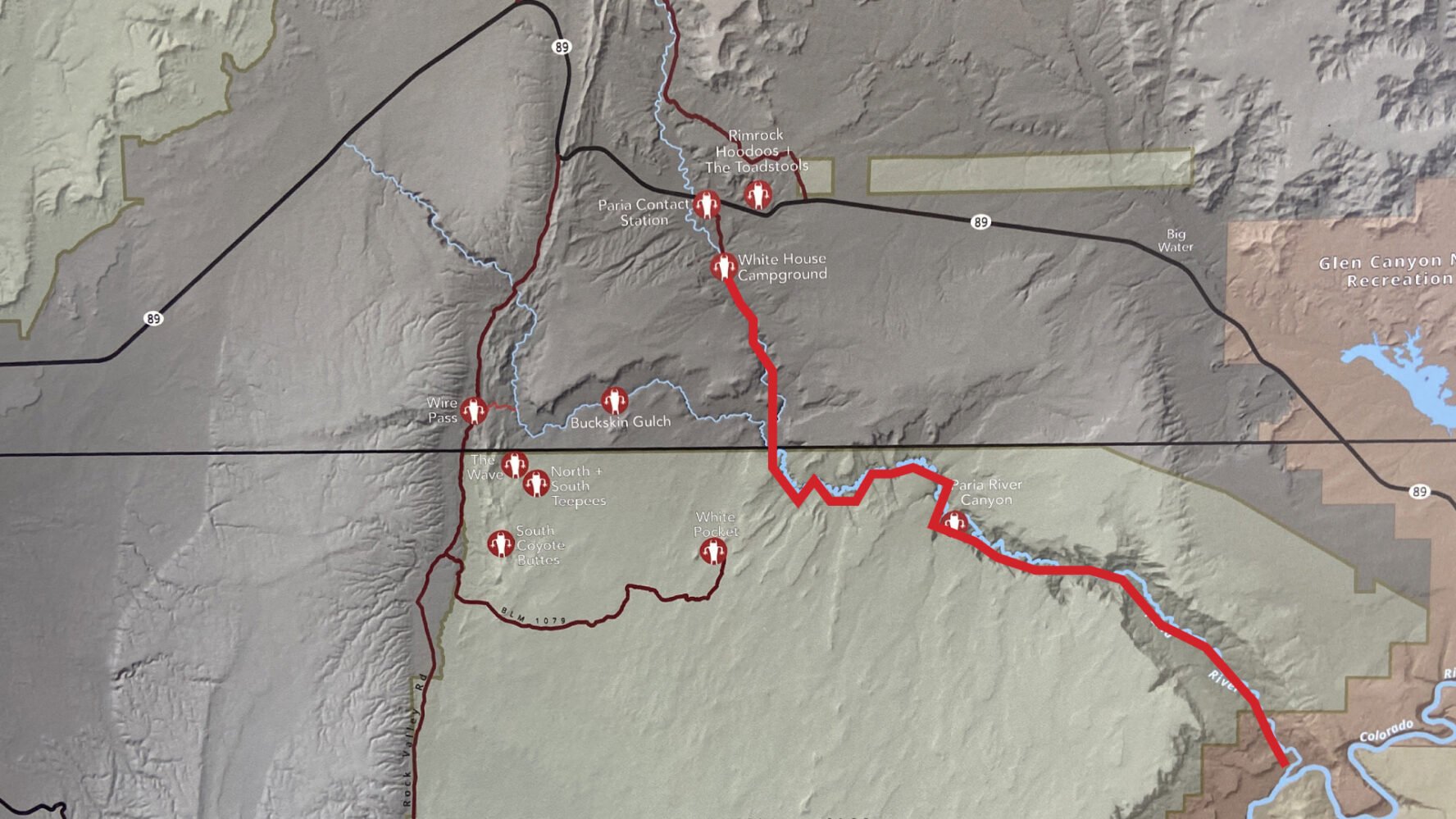 Choose itinerary
Week-Long Women's Paria Canyon Adventure
Week-Long Women's Paria Canyon Adventure — Book Early!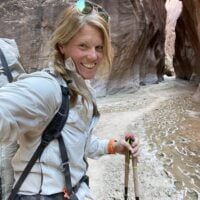 Sunny Stroeer
Lead guide and the owner of AWExpeditions
Lead guide and the owner of AWExpeditions
Sunny led a career-oriented life as an international strategy consultant with a Harvard MBA until a formative adventure on Aconcagua made her drop everything and take on the outdoors full-time. Before long, her exploits on high-altitude hiking and clim...
View details
AWExpeditions organizes mountaineering, high altitude and backcountry adventures for women, by women. AWE decreases barriers of entry to the world of big mountain adventures for women from all walks of life by providing a platform for women and organiz...
View details
Beth Christo
about
Sunny Stroeer
on 57hours
The Paria Canyon was absolutely stunning! We all enjoyed every minute of the trip! Sunny was an amazing guide. She went above and beyond to make sure each of us had a great time. She was very knowledgeable and we all learned a lot about backpacking and the beautiful Paria Canyon. It\'s important, especially when you are relatively new to backpacking that you trust your guide and Sunny is the best! I have already told several of my friends to sign up for one of her trips!
Mary Meyer
about
Sunny Stroeer
on 57hours
Through AWExpedition, Sunny created an amazing experience from the moment we arrived in Kanab. Exceptional guide, caring individual and amazing landscape.
Tina Quigley
about
Sunny Stroeer
on 57hours
Sunny is EXTREMELY knowledgable of the Paria Canyon (knows all potential risks and fun secret sites). She focuses on making sure each of her clients get what they are looking for out of the experience (building skills, learning the geology, making personal connections). I HIGHLY recommend her. October was a stunning time of year to hike this amazing canyon. Warm days, cool nights, and fall foliage.
Farah S.
about
AWExpeditions
on Facebook
Everything. Sunny Stroeer is truly remarkable, and is the reason I applied for the summit scholarship and eventually summited Komo Kulshan (Baker) in the Cascades. She beautifully brings together women from different backgrounds, age, mountaineering, and professional experiences and creates an inclusive, exciting, and supportive environment for all. I always felt included, and never felt like I had to prove myself or my physical strength, like I do so often in male-dominating outdoors environments. I learned so much from Sunny, as well as the other female guides about glacial mountaineering, safety, and other skills useful for trekking across snow covered peaks. The women I barely knew day 1 quickly became friends and strong team members I look up to in so many ways. I cannot recommend AWE enough, and any individual wanting to venture into the mountains with the incredible group of women Sunny brings together, will truly be in AWE of the world, your team members, and all that you are capable of too. I can't wait for many more adventures with AWE! Thank you Sunny!!!
Kristin F.
about
AWExpeditions
on Facebook
Sunny is such a wonderful leader! I have gone on two expeditions with AWE and both were fantastic. The small group was a lot of fun. Sunny encouraged and challenged us throughout the trek, and has a high level of awareness and flexibility that made our trip safe and successful even when obstacles came up. I would highly recommend Sunny and AWE.
Teresa W.
about
AWExpeditions
on Facebook
I would follow Sunny anywhere! She is a strong, intelligent leader with a realistic understanding of the circumstances and limitations of the group in the moment and over the course of the expedition. Before the expedition she set forth some expectations of ability with training milestones to meet to be set up for success. During the expedition she will encourage and push for your own inner strength to shine through but will also suggest a decent if needed. That is why I'd follow her anywhere – I trust her level of awareness and knack for safety!!
Elizabeth S.
about
AWExpeditions
on Facebook
Trips with AWE are extremely well planned, organized, and executed (Founder Sunny Stroeer does have an MBA from Harvard after all!). Plus, she is patient, kind and fun as hell! A top notch mountain woman whose judgement and skills I trust 110%!
Things to know
57hours is committed to providing safe outdoor adventure experiences. We require all guides using our platform to have a COVID-19 safety plan and to make the details of that plan accessible to travelers. In most cases, group sizes will be reduced, guides will avoid overcrowded locations, and other safety measures will be met depending on the location and activity. 

We also expect clients to respect local regulations and take measures to protect themselves, guides and the communities they're travelling to. For more information on COVID-19 measures in Paria Canyon, UT, please refer to the official Government of Utah website.

Please contact us if you have any questions or require further information. We are happy to provide you with the most up-to-date information!

What you get on this adventure:

An experienced, local rock-climbing guide with extensive knowledge of the area

5 days of hiking 

2 nights of hotel accommodation pre- and post-hike in Kanab

Meals in town and on the trail

Transport between Kanab and the trailhead

Paria Canyon permits

All group backpacking gear (cooking, water filtration & emergency communications)

What's not included:

Your own transport to/from Kanab

Personal backpacking gear — can be rented by the guide

Alcoholic beverages

During your time on the trail, you can expect standard nutritious backpacking breakfasts, light lunch, and fortified "just add water" freeze-dried dinner. If you have any special dietary requirements (vegetarian, vegan, gluten-free and celiac, dairy-free), please contact us prior to booking to make arrangements.

Hiking in Paria Canyon does not require a lot of skill but all participants must be in good physical condition and have some previous hiking experience. You have to be able to comfortably hike 8-10 miles on uneven terrain (and not feel utterly exhausted at the end of it) in order to enjoy this hike. Previous backpacking experience is helpful. 

The Paria Canyon Backpack is not a mountaineering adventure, but it is an excellent introduction into remote backcountry travel, endurance, safety, and camping. There is no elevation change along the Paria River, but there is a lot of uneven footing as well as long stretches of mandatory wading. October typically sees the Paria flowing all the way from White House to Lee's Ferry, and we'll have wet feet for at least 70% of our trip (if not more). Keep in mind, the weather in summer can be very hot and you'll also be packing a backpack filled with water and other things you'll need throughout your trip.

You will receive a detailed packing list in your expedition handbook after reserving your spot. The guide will provide the team cooking and emergency gear for this adventure, while you are responsible for your personal backpacking gear including the following items:

Backpack large enough to carry all the items listed (50-65L bag)

Tent

20 degree sleeping bag

Sleeping pad

Water bottle or hydration bladder (2L capacity)

Personal trail snacks — bring a minimum of 2,500 calories

Trekking poles — optional but recommended

Trekking boots or shoes that can get wet

Weather-appropriate clothes for layering

Fast-drying base layer (avoid cotton)

Long sleeve shirt

Warm layers: fleece or down jacket

Lightweight wind/waterproof jacket

4 pairs of hiking socks

Neoprene socks — optional

Dry bag for electronics — optional 

Waterproof rain jacket

Buff or bandana

Sunhat

Plastic mug, bowl, and spork

Knife

Toiletries (sunscreen, hand sanitizer, bug spray, toilet paper, etc.)

Small quick-dry towel

First aid kit

Fire matches, lighter, or tinder 

Headlamp or flashlight

Sunglasses

Camera — optional (but recommended)

Selected gear items such as sleeping bags, pads, tents and trekking poles are available to rent directly from the guide.

A broad selection of rental gear is also available through national brands such Kit Lender. If you would like assistance with gear rentals or purchase recommendations, please contact us.

Group sizes and prices:

For this group adventure, the max client to guide ratio is 5:1, and all participants will be women.

Cost is per person. The cost does not decrease as the group grows. 

Min. age requirements:

If you are older than 18, you're good to go.

Minors younger than 18 may be permitted to join the hike on a case-by-case basis, but must be in the presence of a parent or legal guardian.

If your group has hikers under the age of 18, contact us prior to booking to make arrangements.

Registration for an adventure with your guide requires a $500 USD deposit. The balance of program fees will generally be due 120 days prior to the starting date of the program. It is your responsibility to adhere to the fee payment schedule. Late payment will result in cancellation of program reservations and forfeiture of all fees paid. 

The $500 deposit is non-refundable. All other program fee payments are refundable upon request unless the expedition has already incurred costs on behalf of the applicant.

In some cases, if you are required to forfeit your spot, you may find an acceptable replacement in which case your deposit and fees would transfer to your replacement without penalty.

Participants agree that beginning on the first date of the program itinerary, there will be no refunds of program fees for any reason whatsoever.

Though unlikely, an expedition may be canceled for any reason prior to departure. In that event, the deposit and expedition fees pay by the participants will be refunded.  In circumstances where the expedition has already made payments to foreign agencies (climbing permits / logistics support) for a program, some portion of program fees may not be fully refundable.

In the event of cancellation of a program and upon refund to participants of all program fee payments, the expedition organizer shall be released from any further liability to participants, including but not limited to liability for additional costs participants may have incurred.

Expedition participants acknowledge that during the program, certain events may occur which may necessitate certain additional costs not contemplated at this time, including but not limited to the cost of evacuation during any part of the program, medical treatment, body recovery and/or repatriation, and other related matters. Participants agree that those additional costs are not responsibility of the expedition organizer and that the participant is responsible for payment of those costs.

To get to Paria Canyon, most people fly into Salt Lake City (SLC), about a five-hour drive, Las Vegas (LAS) just over a two hours away, or St. George Regional Airport (SGU) about 90 minutes away. From there, you can rent a car or take a bus ride to Kanab, UT, where you will meet your guides. 

Once you and your guide agree on the details of your itinerary, your guide will suggest the best place to meet. The guide will take you from Kanab to Paria Canyon and choose the appropriate terrain depending on conditions and the ability of the group.
Download hiking gear checklist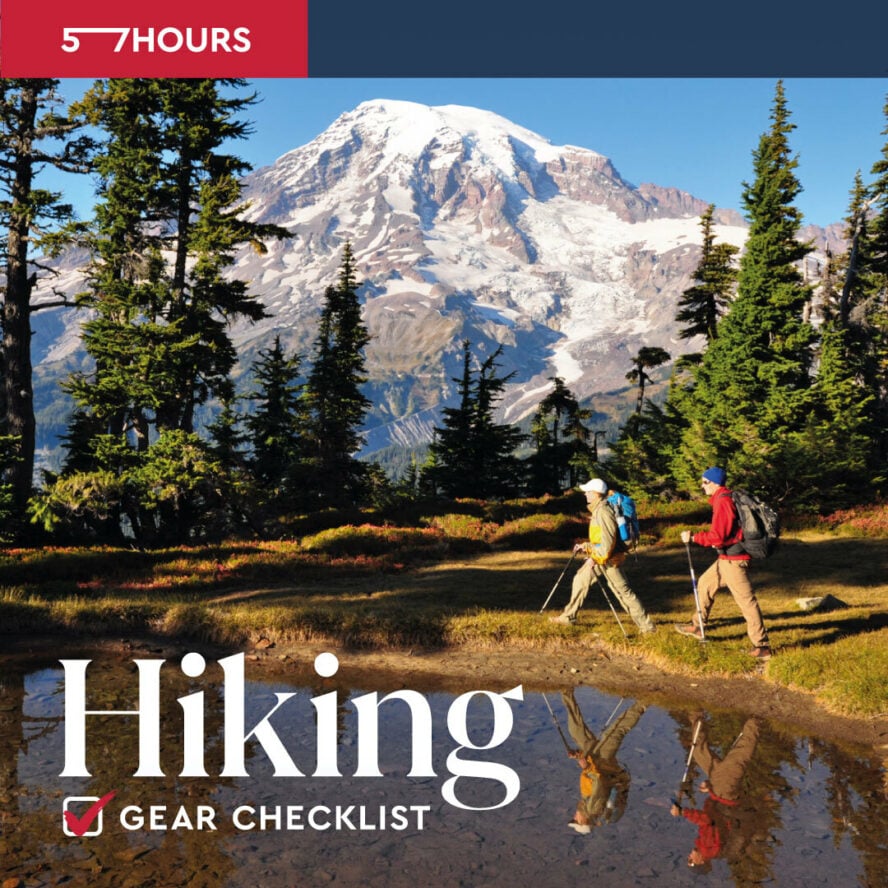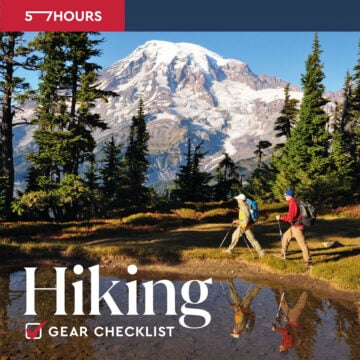 Prepare for the trip.
Get complete checklist for hiking and camping equipment.
Brochure sent, check your inbox