San Diego | California
Surfing in San Diego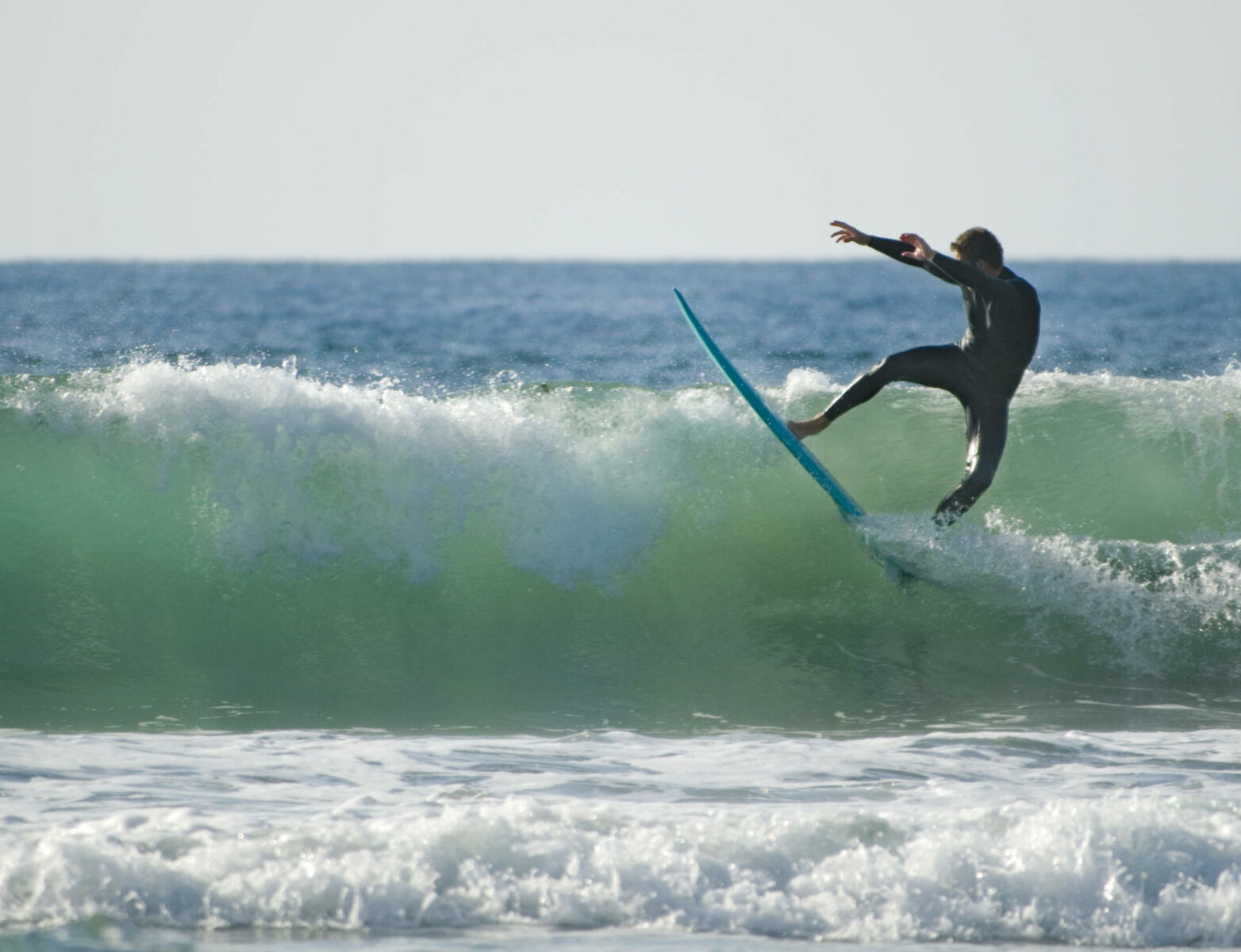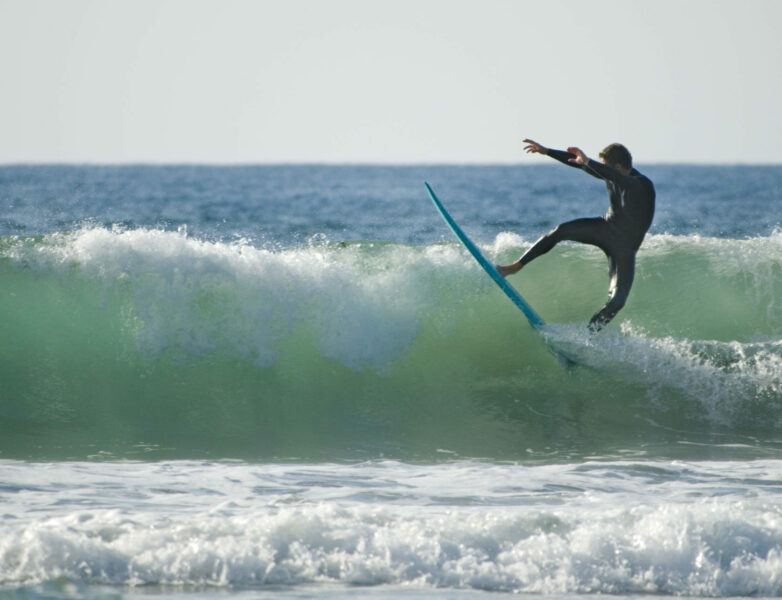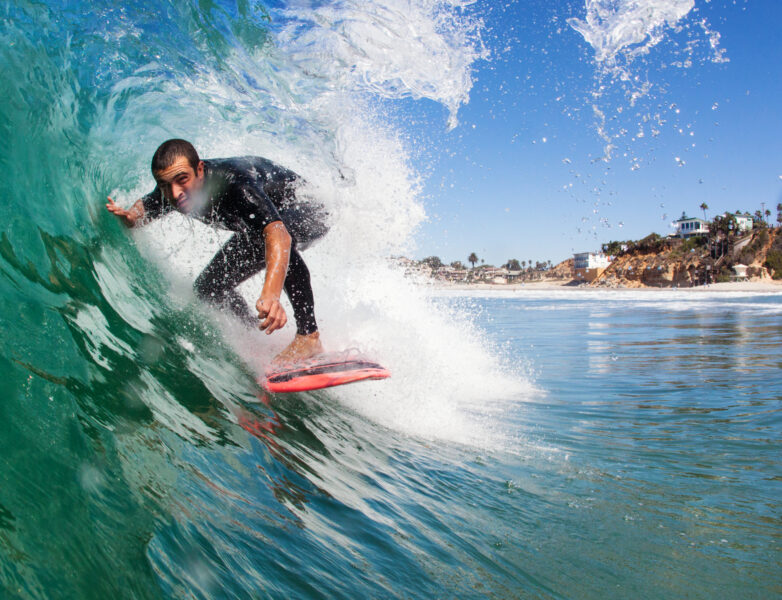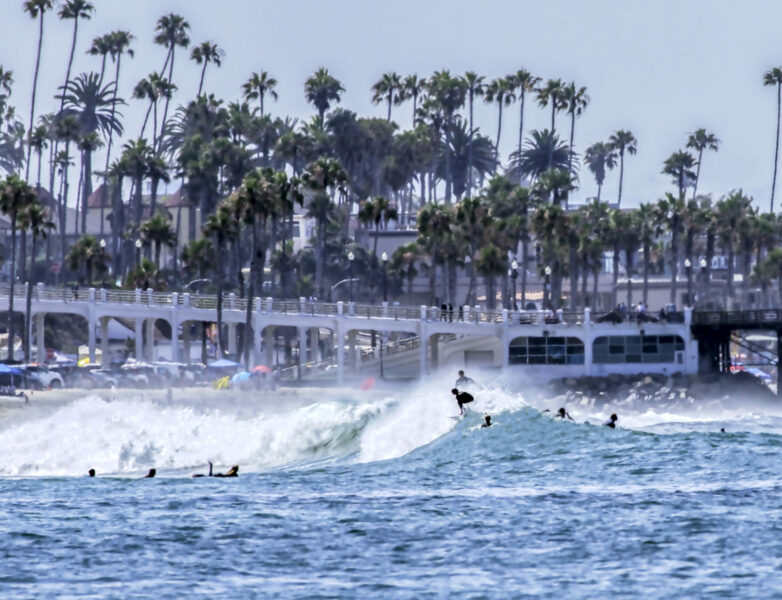 Season

The surf is best August through November
San Diego's coastline and warm water are perfect for surfing
With famed areas like La Jolla and Point Loma catching swells from the north, west or south to the equally sought out river-mouth of Trestles at San Diego's northern edge, the area has waves for all levels of surfer and a dedicated community to match. No matter your style or board, San Diego has just the right wave for you, which makes it a hot spot for surf schools and surf lessons. The end of summer and early fall see the best swells, but no matter the time of year, you'll always see boards in the water looking for a perfect wave. Remember, too, that the water reaches an ideal temp in June. And, hey, if you need a little inspiration while you're in town, check out the California Surf Museum in nearby Oceanside.
Most popular packages and classes in San Diego
Private Surfing Lessons in San Diego
Get the most out of surfing in La Jolla on surf lessons adapted for beginners, advanced surfers, or anyone in-between. Your guides know the area like the back of their hands and want to help you get up on your board for the first time, or take you out where you can up your game. The awesome crew at Surf Diva has been fueling surfing stoke for decades and it shows.
Partnered with the incredible Pacific Surf crew in San Diego, spend a weekend with three 90-minute classes, hotel accommodations, a free board, bike rentals, and yoga. This is a perfect way to get an introduction to surfing San Diego's incredible waves while discovering the city itself.
Surf Retreat at Pacific Beach
If you want a longer AND luxurious surfing vacation, consider this amazing 5-day retreat. You're guaranteed to learn surfing basics, etiquette and ocean safety and awareness — complete with yoga and massage therapy to ease whatever aches after days catching waves.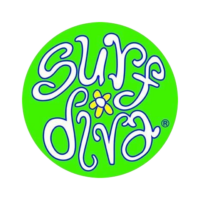 Surf Diva
Surf Instructors
From competitive coaching to lessons for the beginner, Surf Diva offers it all. Sur...
View details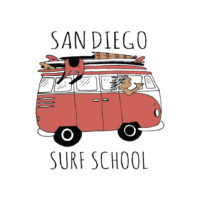 San Diego Surfing School
San Diego Surfing School
Surf Instructors
San Diego Surf School was founded in 2000 and is the leading surf school in Souther...
View details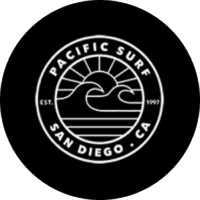 Pacific Surf
Surf Instructors
Pacific Surf School was founded in Mission Beach, CA in 1997. A long-time vision of...
View details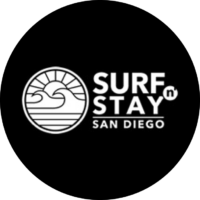 Surf n' Stay San Diego
Surf n' Stay San Diego
Surf Instructors
Surf & Stay San Diego offers more highly skilled surf coaching than conventiona...
View details
Things you need to know
When is the best time to go?
The best months for surfing in San Diego are from August through November, but you can surf year-round if you want. The water starts getting comfortably warm in June.
What's a typical itinerary?
A typical 90-minute lesson involves familiarizing yourself with your board on the beach, and then 60 minutes of instruction in the ocean.
Surf camp is a 6-hour session from 9:00am – 3:00pm that includes in- and- out of water coaching and instruction so that your kids can learn and develop the tools they need to surf the waves they want. And the kids love it. Oh, yeah, pizza for everyone at the end of the day.
What about bad weather?
Chances are pretty good inclement weather won't get in the way of your surfing holiday. Remember that as quickly as a storm rolls in, it'll often roll out. Be sure to ask your provider for more details.
Group sizes and pricing?
Group sizes are usually between 1 – 5 people with one instructor. Also, remember that the costs decrease as the group grows, so it's the perfect opportunity to surf with friends and family.
So many beaches, so little time
The options are endless and the good spots get crowded — quickly. So which ones are worth checking out during your surfing vacation? Pacific Beach and Mission Beach are classic destinations for locals and tourists alike, and their mellow waves are perfect for beginners and intermediate surfers looking to get their boards wet. For a step up on difficulty, Ocean Beach is home to a time-capsule of a neighborhood and its highly sought after north jetty — look out for walls of water! If you're an old pro or a newly minted expert, local favorites are Black's Beach and D Street, but if you're gonna drop in here, mind your manners and your waves.